Hashkings Mobile Update

We've made some changes!
The desktop version of Hashkings Beta has been our main focus during the last few months. This of course made the mobile version a little less practical to use but we have started focusing on it in a major way now.
---
Mobile Version
Just like the desktop version of Hashkings you can perform all your farming functions such as watering, purchasing seeds and delegating for land. However the mobile version is simpler and not so cluttered for ease of use!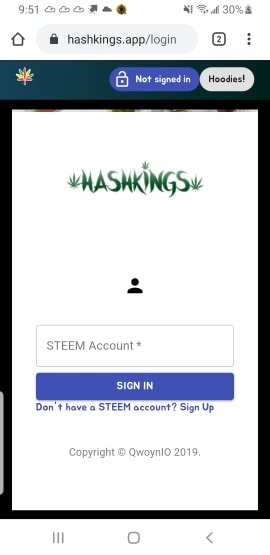 ---
Improved Desktop Version
We have added a brand new landing page for those of you using a desktop. When you first get to hashkings.app you will be greeted with this page.

From here you will be able to go to your Farm, Accounting Office and our markets by clicking the links on the left or right. We have added a youtube video provided by @prettynicevideo and below that you have 2 links, one which takes you to the Trending Posts page and one that will take you to our FAQ.
---
---
Hashkings Official Links
Hashkings Web App

STEEM Community Showcase
---
We love community and the Canna-Curate Server has the most knowledgeable growers and smokers on the Blockchain. Stop by and stay a while, spark up a bowl and chat with some of the members.

canna-curate | The #1 Cannabis Curation Trail on STEEM
---
---
Read what our farmers have to say here and please don't hesitate to reach out in the comments below!
---
---
---
---