Hashkings Introduces A New Affiliate Program 🌱 🌱

!
Welcome to the new Hashkings affiliate system! There has never been a better incentive to tell the world about our beloved community.
The update should be uploading in the following days, but it will be as simple as placing the name of the user who told you about Hashkings in the purchase window.
The affiliate program only works in the avatar packs sale for now.
We have always wanted to put in the hands of the players the ownership of the possible businesses that arise thanks to the various interactions that exist in Hashkings between the different assets of the ecosystem.
This new system benefits to a greater extent those who have taken an interest in the game, rewarding the owners of avatars who have leveled up and granting up to 35% of the purchases made by your friends.
---
This system will be installed in Hashkings as it will also be available in other sets, game modes, etc. The game will take into consideration the level of your highest avatar to decide what level of share you are going to obtain from your affiliates, therefore do not miss the opportunity to level up your avatars that brings various extra benefits:
Be able to craft better joints
To be able to improve the water towers
Final power advantage for RAIDS game mode
Percentages may vary.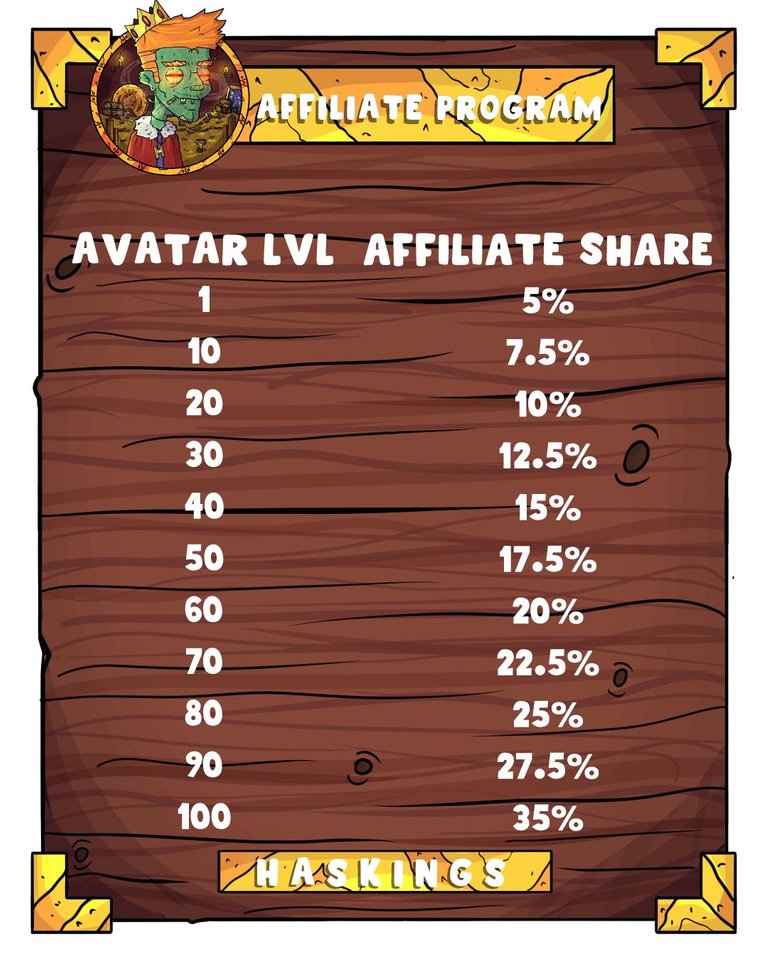 ---
---
And of course on HIVE ;)
---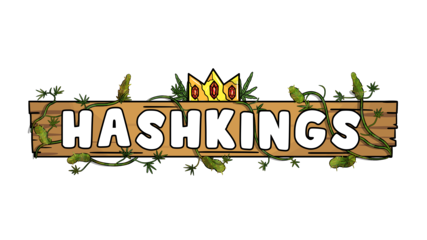 ---
---