Hashkings 2.0 Presale - Saturday 1/23/2021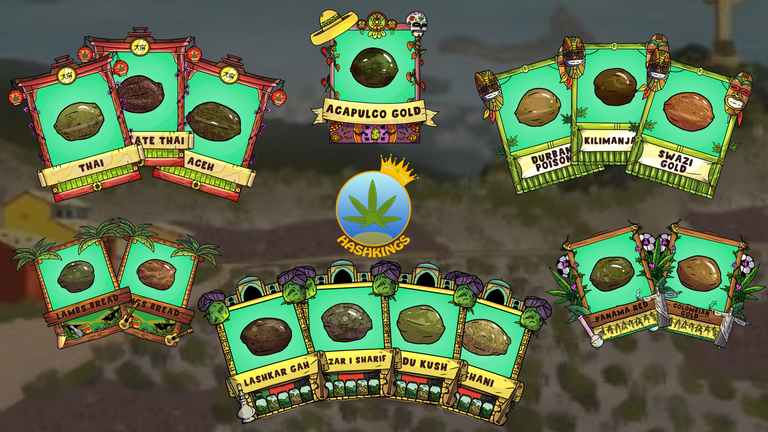 Pre-Sale is 4 Days Away!!
Hashkings Improvements and Differences
This new and improved version of Hashkings has plot scarcity built in to the farm plot NFTs and each seed has to be grown in the region in which it originates. Also, depending on the region of origin, each seed has different BUDS production rates and water requirements. This means that if you own a Mexico plot then you will only be able to grow Acapulco Gold. That being said it may be advantageous, for a number of reasons, to purchase more than one type of plot when this opportunity becomes available.
One important upgrade to Hashkings is that once our bundles are sold the only way to acquire seeds is via staking MOTA. These seeds will be distributed on a weekly basis and are based on the number of MOTA tokens staked; seeds will be distributed to only those who have a minimum of 10 MOTA staked. Staking MOTA in order to receive seeds operates on a tiered system which increases in increments of 10 and is used to determine the amount of random seeds a user receives. For example 10 MOTA staked earns 1 Seed, 20 MOTA staked earns 2 seeds and so on but how do users obtain MOTA?
The supply of MOTA is unlimited and is distributed everyday to users who stake BUDS. The amount of MOTA distributed to each user is based on how many BUDS are burnt and how many users have participated per day. For example, two users deposit BUDS, user A deposits one BUDs and user B also deposits one BUDS. This means that each user will get 50% of the total daily amount of MOTA distributed. Let's say for whatever reason nobody deposits BUDS then the MOTA minted that day will be burned.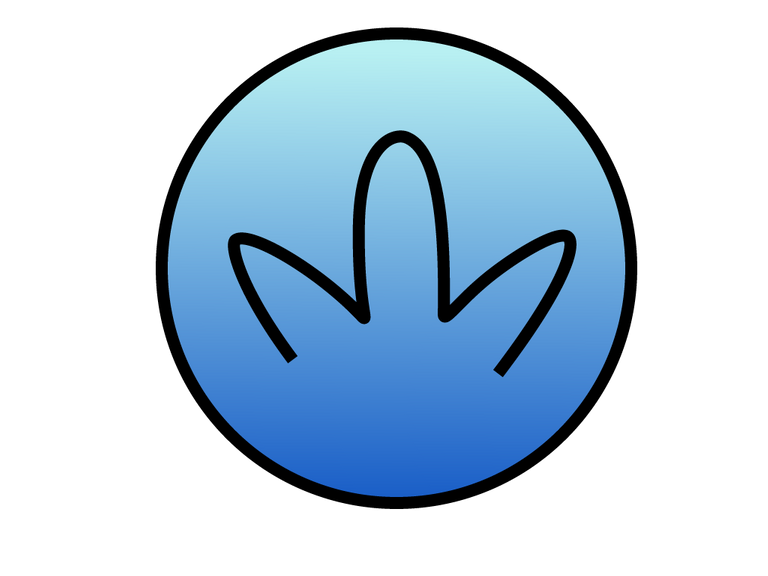 ---
Another big difference is the use of water towers in place of the infinite water supply in the previous version. Water towers come in 10 different levels and are represented by 10 different NFTs. A special requirement is that in order to obtain the next level of water tower your XP needs to sufficiently increase to levels 10, 20 or 30 etc. Since all users start out at level one it is impossible to grant you higher capacity water towers during this presale. This means that even though users with Asia seeds will have an increased BUDS production rate they will still need to wait 8 days for their first several harvest cycles.
This makes it a bit harder for the lucky users that are able to snatch up the Asia plots before everyone else to gain a strong foothold on the seed production and MOTA distribution. However, users with Asia plots will still have a significant advantage in the coming weeks after launch and will be able to focus on seed production as well as BUDS production. I highly recommend that pre-sale participants try their hardest to get the Asia plots.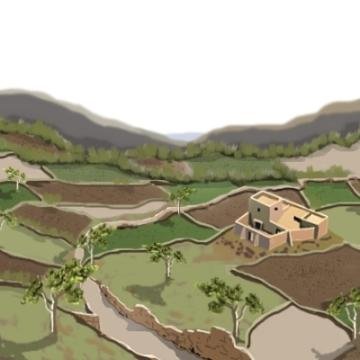 If you are unable to snatch up one of the Asia plots you can still purchase multiples of the lower tier plots such as South America and make your way to becoming a Land Baron. Being a Land Baron will have its own advantages in future updates. Users will be able to subdivide their properties and allow others to either rent or purchase subdivisions on their farms. There are a number of different paths to follow when playing Hashkings 2.0 from the very start, you may choose to strictly focus on being a Seed Producer, a Land Baron or both. It is important to note that once all of our plots are sold the opportunities to obtain Seed Producer or Land Baron status will mostly cease to exist except for rare occasions.
---
Why are BUDS and MOTA important? MOTA is our in-game currency and BUDS produced from harvesting your plants allow you to earn this token. Using MOTA to purchase items in our market gives you a 50% discount on any of the available in-game assets and anytime MOTA is used 50% of the tokens from that purchase are burned!
This pre-sale is a one of a kind opportunity to take advantage of the multiple facets, roles and earning paths of Hashkings 2.0 at a discount. With BUDS and MOTA being openly traded on Hive-Engine and SEEDS and Farm Plot NFTs available to be sold on tribaldex it is highly advantageous to get in on this opportunity while it is available.
---
Pre-Sale Bundles
Bundle Contents
Each bundle comes with the right amount of NFTs and BUDS to begin playing the game and earning on the first day. Available in each bundle are one farm plot in the region of your choice, one random seed from that region, one level 1 water tower and one BUDS token in order to start staking and receiving MOTA tokens.
During the presale users will have the ability to choose which region they would like to start their farm on. This is a very important decision because each plot type is crafted in such a way that the production of BUDS from their seed is determined by the region itself, please see the table below.
| Region | Sprouting time | Water | Production Range | Total Supply |
| --- | --- | --- | --- | --- |
| Asia | 1 - 2 Days | 230 - 235 | 7000 - 8000 Buds | 40 Plots |
| Jamaica | 2 - 3 Days | 205 - 215 | 5500 - 7000 Buds | 110 Plots |
| Africa | 3 - 4 Days | 93 - 168 | 2175 - 4900 Buds | 300 Plots |
| Afghanistan | 4 - 6 Days | 33 - 82 | 600 - 2175 Buds | 500 Plots |
| Mexico | 6 Days | 23 | 350 - 600 Buds | 750 Plots |
| South America | 7 Days | 9 - 10 | 30 - 350 Buds | 1300 Plots |
---
Pricing
As you can see above each plot type has different characteristics such as BUDS production rate and scarcity. Because of this, each bundle is priced accordingly. Our rarest and most valuable farms are the ones located in Asia. These plots have the ability to grow three different types of seeds which can produce a huge amount of BUDS. This presents users with a very good opportunity to earn MOTA at a significant rate. Our prices are listed below for each plot type. As mentioned before, please choose carefully in order to take advantage of the type of experience you would like.
| Bundle | Price |
| --- | --- |
| South America | $4.99 |
| Mexico | $7.49 |
| Afghanistan | $9.99 |
| Africa | $14.99 |
| Jamaica | $19.99 |
| Asia | $29.99 |
---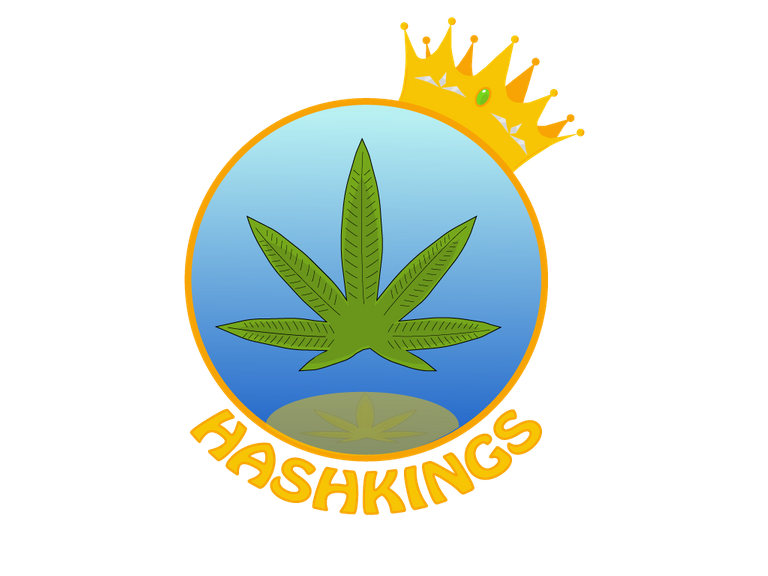 Interested in the Presale?
My team and I have worked very hard over the last few weeks to design something fun and rewarding for Hive users and are excited to announce that the Hashkings 2.0 presale will begin at 12pm PST on Saturday, January 23rd.
If you are interested in Hashkings, I strongly urge you to consider participating in our presale. You will receive plots, BUDS Tokens, seeds and water towers at a discounted rate and you will also have the opportunity to snatch up our most valuable plots before launch. I would feel bad for new users if they felt disappointed that they didn't pull the trigger on this sale. I have made that mistake many times in the past and would hate for our users to feel that same disappointment.
This is a great opportunity to get in early on another fantastic Hive experience. I absolutely love this community and everything it has done for me and I really love being able to give back. Join the Hashkings presale this Saturday and receive a secret bonus reward along with all of the items needed to begin your journey as a virtual cannabis farmer.
---
---
Official links
Hashkings WebApp
Discord
Twitter
---
---
Previous Posts
Hashkings Roadmap and Pre-Sale Announcement
Hashkings 2.0 Beige Paper
Hashkings Hires Dev Team
Hybrids are active
The complicated yet simple game mechanics of Hashkings
Hashkings is Live on Hive
Hashkings Seeks Funding
Seeds and Pollen and Buds, oh my!
How to get started with Hashkings
Hashkings Update - Steem OG strain and pollen
Sexing and User Requests
Rare Plots and Subdivisions
A Quick look at Hashkings NFTs (Seeds)
Use STEEM Keychain and get plots
Upgrade and Transition Period
NFT Update Coming
Join the Hashkings Team
Hashkings Overview and Update 1-29-2020
Hashkings Market Update
Hashkings Economic Growth
Mobile Update and Hashkings Christmas Gifts
Hashkings Upgrade
A Hashkings Overview
Introducing Hashkings Curation Trail
Posts before this last one are available on the @qwoyn account...

---
---