Fried Radio - Friday January 17th with Special Guest @richardcrill (Weedcash Founder)
Come Join us for another episode of Fried Radio!!
*coming soon to d.tube and other streaming services
---
---
Listen in while DJ Danny Qwoyn rants, bitches and jokes around with stoners on the STEEM Blockchain.
Weekly Giveaways, Interviews and much more!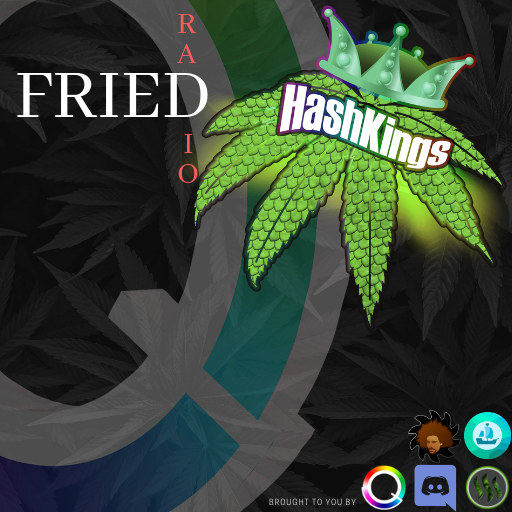 ---
---
This weeks lineup:

---

Fried Radio starts at 5:30pm PST tonight with a full 1.5 hours of non-stop Deep Dark and Hard Techno brought to you by Fear N Loathing.

DJ Donny Qwoyn will then do Strain Reviews (3 different strains), chat about the latest developments of Hashkings and the world of Blockchain meets Cannabis ......plus much more!

This week we have a very special guest @richardcrill from @coffeebuds and @weedcash. You wont want to miss this show! Find out what weedcash is up to, plans for the future and information about Canna-Fest!
Tune in for your chance to win Hashkings Seeds!
---
---
Check out the Original Video of tonights music on YouTube:
Deep Dark & Hypnotic Techno Mix 2019 | Ein Wasser Bitte [FNL066]
---
---
This episode is brought to you by @hashkings. Grow your own cannabis plants on the STEEM Blockchain.

---
---
---
---