BUDS FARM AND HASHKINGS ON MATIC!!! 🥳🥳

!Hey Kings and Queens!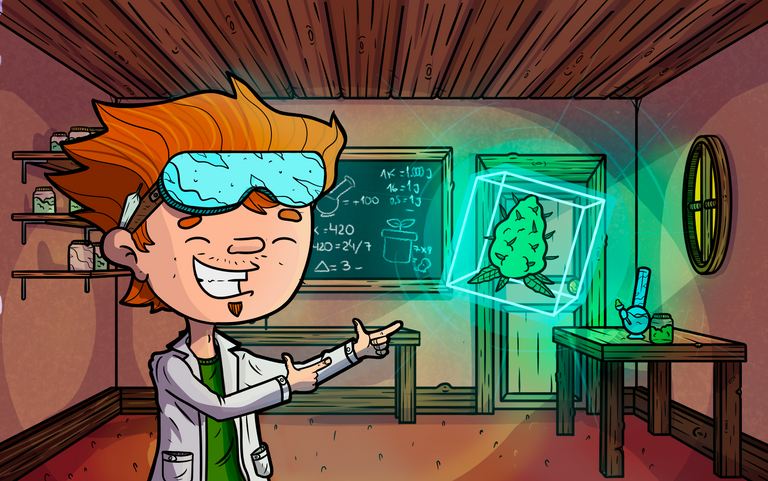 ---
Are you tired of Hashkings posting daily good news? Super sad because we won't stop!
Sadly we can't start our first farm on the FANTOM CHAIN cause the service is still under development but in the other hand we just deployed our first BUDS FARM POOL on MATIC using the Firebird swap!
You can read more about them here, we are really pleased to use their platform as it offers a good user experience, security and open a big window for HASHKINGS in our path to the MULTICHAIN experience.
---
But first, you should get your BUDS on MATIC using our newest BRIDGE.
---
IMPORTANT!
In order for users to properly use the bridge, they must follow this procedure first!
Login to Hashkings https://farm.hashkings.app
New users can sign up for a free hive account by clicking sign up or clicking play now and then clicking sign up with hive
Click the Letter in the top right-hand corner
Click on the Matic logo
Enter your Matic address and click set address
Wait a few minutes for the address to register in our database
Add BUDS token to you Metamask by adding 0x6dc465d5c41e9f0cb4d00b7e4181ec7c0d4297d7 as a custom token
---
Transferring Buds from Hive Network to MATIC (0.5% BUDS fee)
Login to https://hive-engine.com
Click Wallet
Find Hashkings Buds and click send
Send to : hk-matic
memo: MATIC address registered
Transferring Buds from MATIC to Hive Network (No extra Fee)
Send BUDS token from registered wallet to Hashkings bridge account below 0x12dc456265df16BF5974d0c5243db730d90D7BA0
Disclaimer: We cannot recover tokens if the instructions have not been properly followed. The Hashkings MATIC Bridge is experimental, please use it at your own risk!
---
!READY FOR FARM SOME BUDS!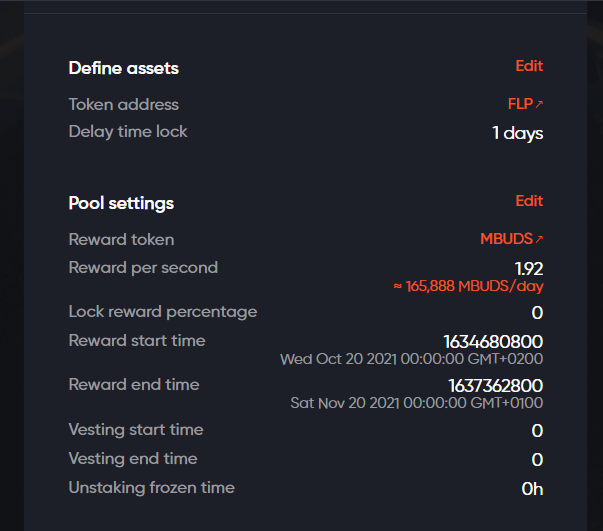 So! Basically this is our first farm in which you will be able to earn BUDS by providing liquidity in the pair MBUDS/MATIC, if you know how DEFIs work this will be something really familiar for you but we will show you step by step how to participate in this farm!
As is our first farm we will test it with rewards for only one month and start more farms on protocols like BSC, KCC and more. A total of 5 MILLION BUDS will be distributed between all the users that provide liquidity in this pool and the rewards will start at WEDNESDAY OCTOBER 20 until SATURDAY NOVEMBER 20
---
STEP BY STEP GUIDE TO JOIN THE LP FARM
First of all, you need to add the MATIC blockchain to your metamask.
Then you should top up your MATIC wallet with the amount which you would like to put into the LP and save some MATIC to pay the network fees (usually around 1 - 2 cents)
Remember this LP works in a 50/50 distribution, let's say that you want to provide $1000 to our pool you should have $500 in MATIC and $500 in BUDS.
You either can buy BUDS on the firebird swap or use the MATIC bridge to send your BUDS from HIVE to MATIC.
At this point you should have MATIC and BUDS in your wallet, the next step will be to add the liquidity, click this link and you will see something like this: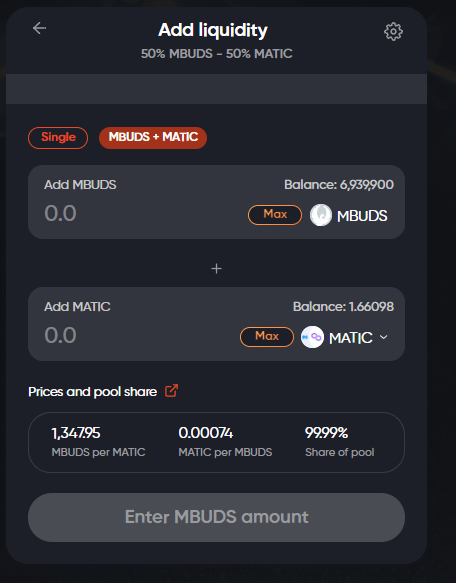 Congratulations! You just have provided liquidty to our pool, but to start farming your BUDS you need to click here, you will see something like this: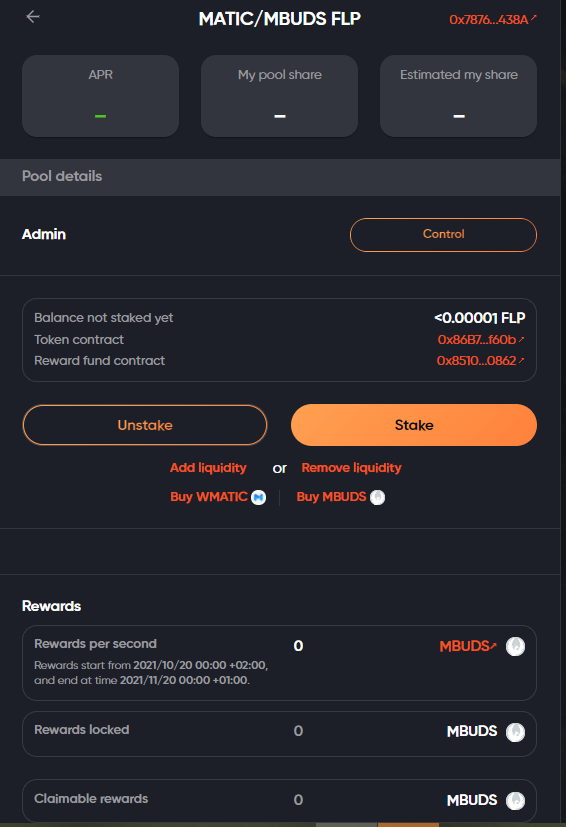 Click on stake and that's all! You are already farming BUDS and helping to the Hashkings ecosystem.
---
!Remember to follow us on our social networks and thanks for being part of this!
And of course on HIVE ;)
---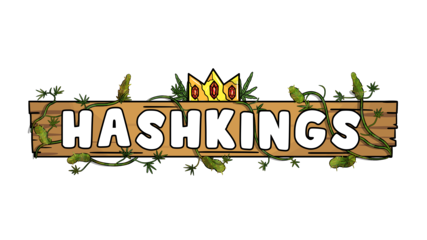 ---
---
---