BANG! Defense Presale info - ARE YOU READY??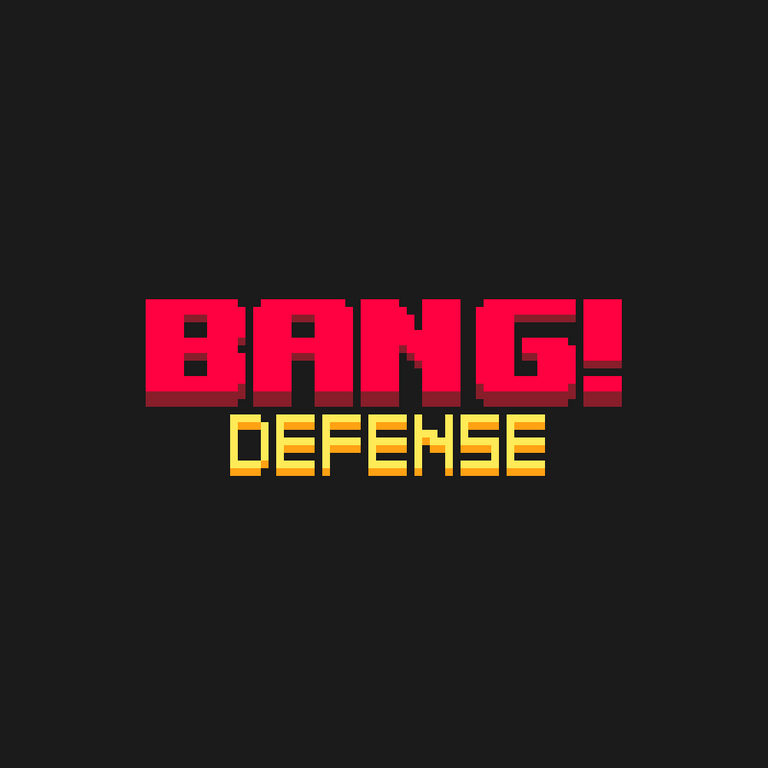 ---
Just one week ago we announced the litepaper of BANG! Defense and we received tons of support from the HIVE community so we want to open this post with a big thanks to everyone so is a pleasure to announce that the presale will be hosted on 1st APRIL
We think a presale is an amazing tool for us as developers to get help from the community to realize the mission and the vision we have for this project and for the community to participate and benefit earlier from this development process, you guys are the innovators of HIVE!
For reference, our last presale was the Hashkings 2.0 made in april of the last year and for example:
A southamerica presale pack was at sale for $5 and included 8 southamerica landplots and 1 woter tower. now the combo is worth at least 11x times and was upto x20 times in all time high price.
An Asia presale pack was at sale for $35 and included 2 landplots and a water tower. Now is worth 450 HIVE each asia landplot which means a x30 in value (approx)
---
Presale details
We dedicated hours and hours designing the content of the presale packs, price and supply.
So first let's look what you will find on these packs:
These UNIQUE NFTs will give to its owner a drop chance to receive KEYS each month, this feature will be only available on the presale blasters and the higher the rarity of the blaster the more chances you will have.
More details will be delivered on following posts with more ingame details
Bang! defense has 4 kinds of crates featuring different NFTs and 3 of those crates will form part of the presale packs. On top of that, this edition will be unique as they will be presale crates and won't be available in-game.
Each kind of crate also requires a certain kind of KEYS, these tokens will be available for sale in our shop sale ingame. The big advantage of getting them now is a juicy discount!
Each pack buy will receive a especial edition of the Hashkings X BANG! defense avatar. This avatar will be only available through this sale and can be used in all the hashkings ecosystem
---
¿Which tokens can i use to pay?
Thanks to HIVEPAY services we can allow many other tokens as payment method so we will accept the following tokens because their liquidity which is important as they money we raise will be used for developing BANG! defense:
HIVE / HBD /SWAP.HIVE
BUDS
PIZZA / ONEUP
SPS / DEC
---
Advantages Of The Presale Packs
We designed these packs to offer the best for our future players, so let's being with the uniqueness and scarcity of these NFTs. You are not only getting into BANG! defense before anyone but you the crates you are getting will include very limited NFTs designs:
Towers
Guns Skins
Backgrounds
Soundtrack
Enemies
On top of that, we are giving you 1 KEY for each crate in the pack so you can open all of them, and what's best! we are giving them with a juicy discount compared to their ingame price:
General crate key ($2)
Gun crate key ($4)
Tower crate key ($6)
These are the ingame price of the keys
So basically when you buy a presale crate you are only paying for the keys and with a discount, and also getting all the other content on top of that!
And we think the best part of these presale packs are the blasters as they will help you to get keys for free each month allowing you to save on opening crates, or simply you can freely trade them.
---
WHEN?
The presale will be hosted on 1st april and soon you will find a countdown in the Bang! defense website which will lead you the presale website, we will also share it on our official discords and release a post the day the presale starts!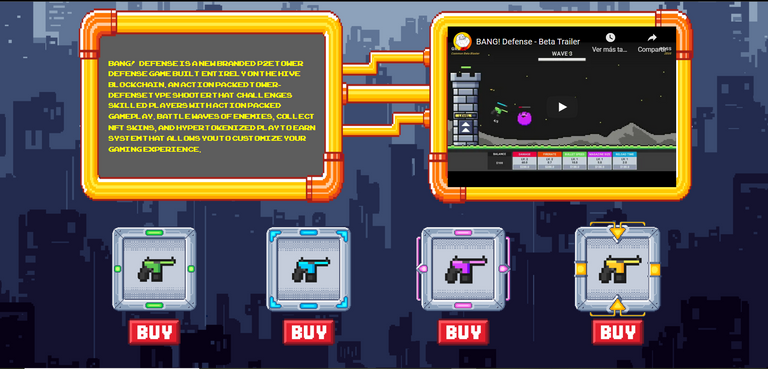 ---
PRESALE PACKS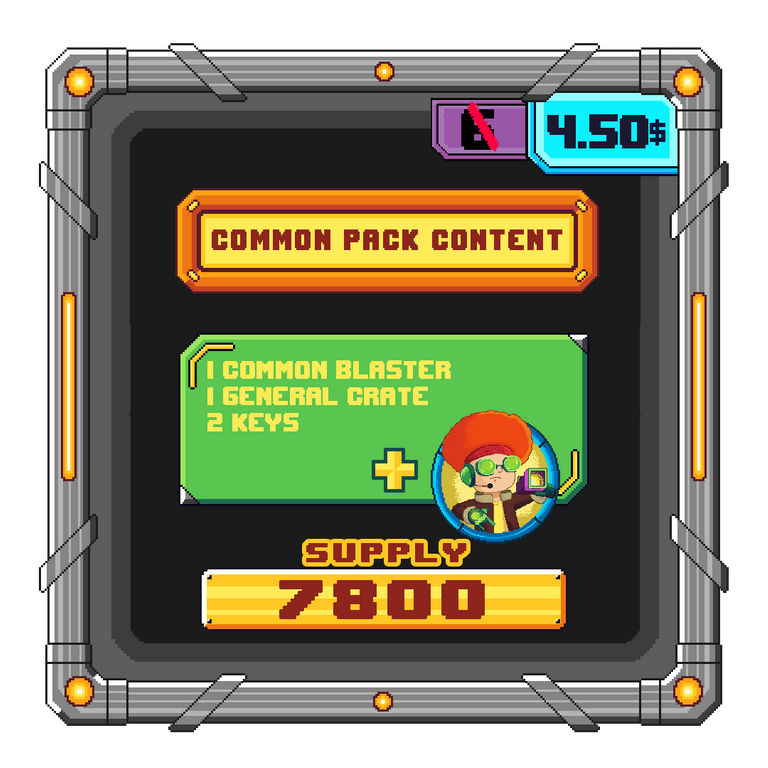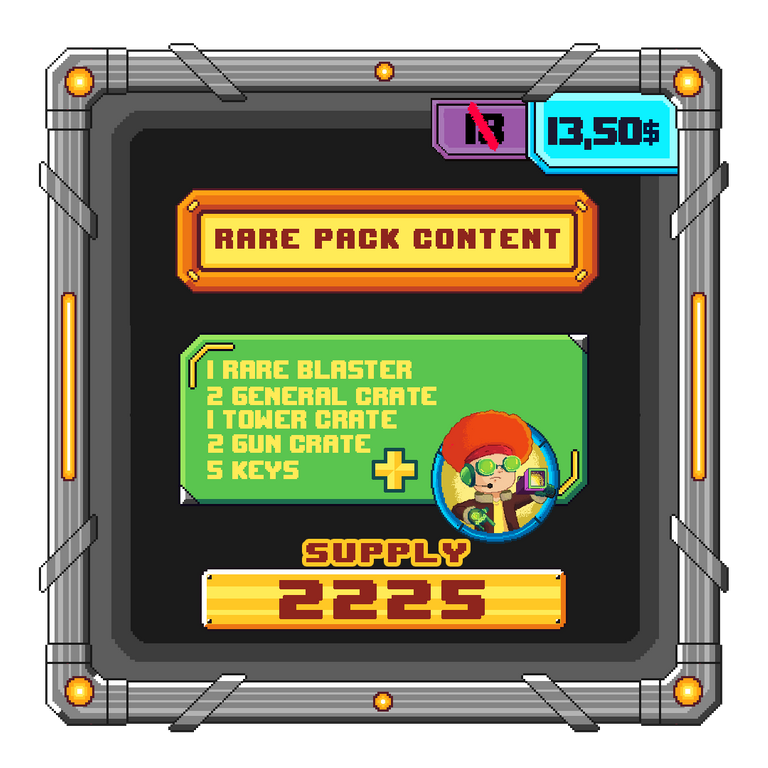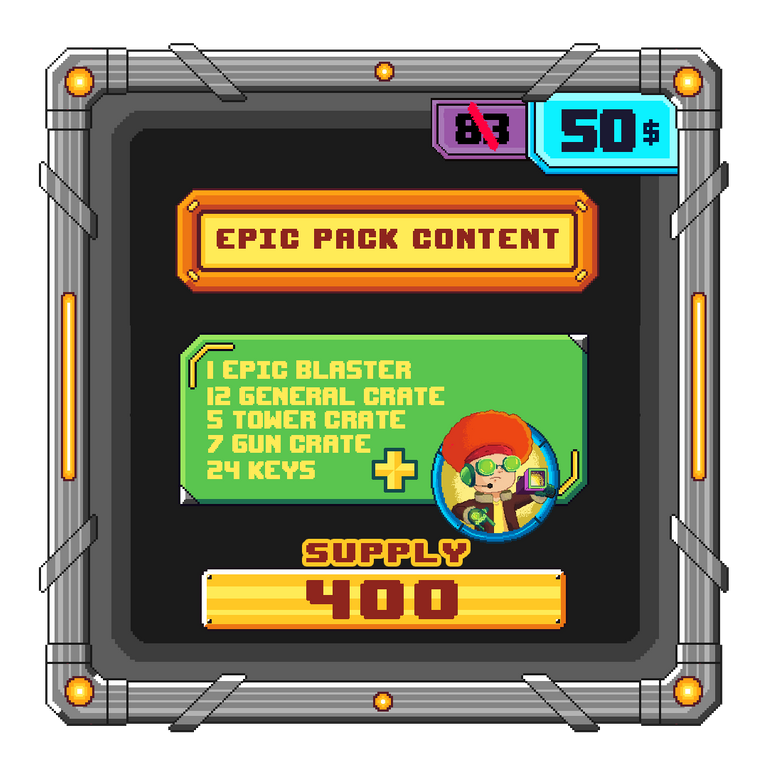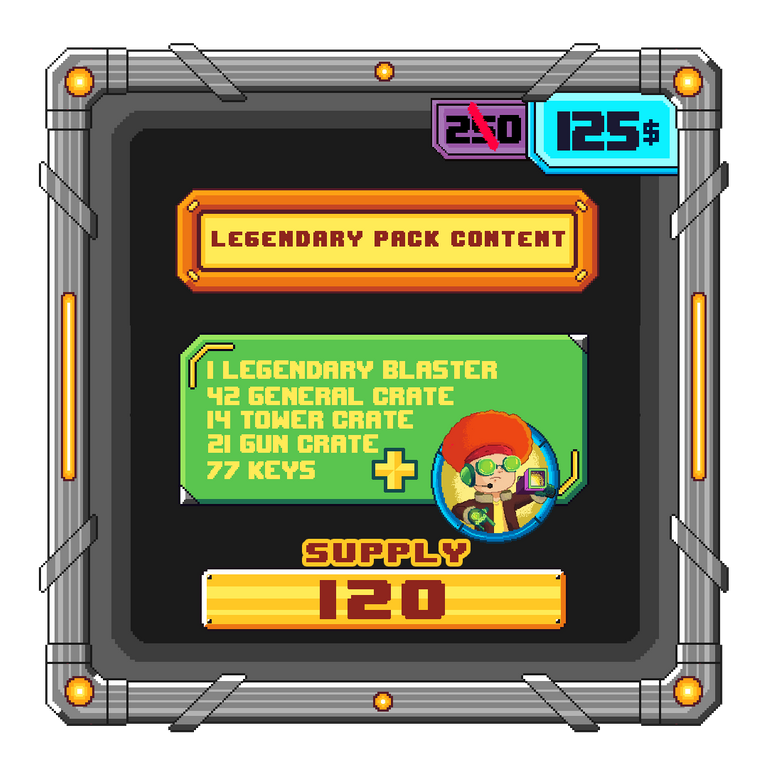 ---
---
Resources
---
---