Winter buds / Cogollos de invierno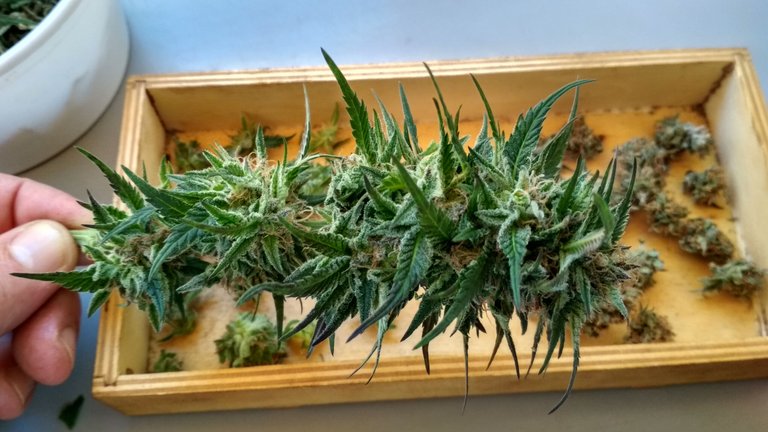 Hello cannabis culture lovers. A week or so ago I harvested this girl from one of the last boxes of the season. She was in the same box with other plants that had Powdery Mildew. They had a lot of PM as you can see in the photo. But this one and another one I already harvested did not have powdery mildew being in the same box. This has already happened to me several times and I am beginning to be almost convinced that there are some genetics very prone to get PM and others that never get it.
Hola amantes de la cultura cannábica. Hace una semana más o menos coseché esta chica de una de las últimas cajas de la temporada. Estaba en la misma caja con otras plantas que tenían Oídio. Tenían mucho Oidio como se puede ver en la foto. Pero esta y otra que ya coseché no tenían Oídio estando en la misma caja. Esto ya me ha pasado en varias ocasiones y empiezo a estar casi convencido que hay algunas genéticas muy propensas a coger Oidio y otras que no lo cogen nunca.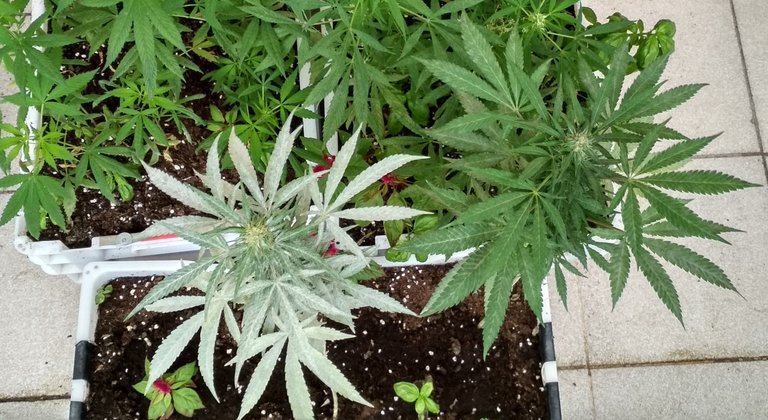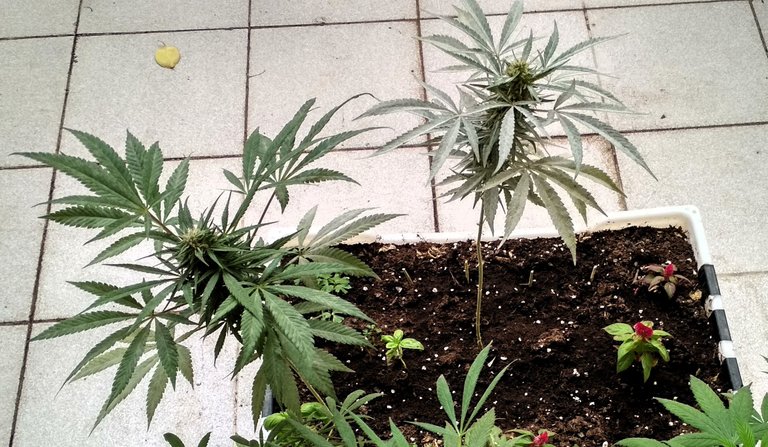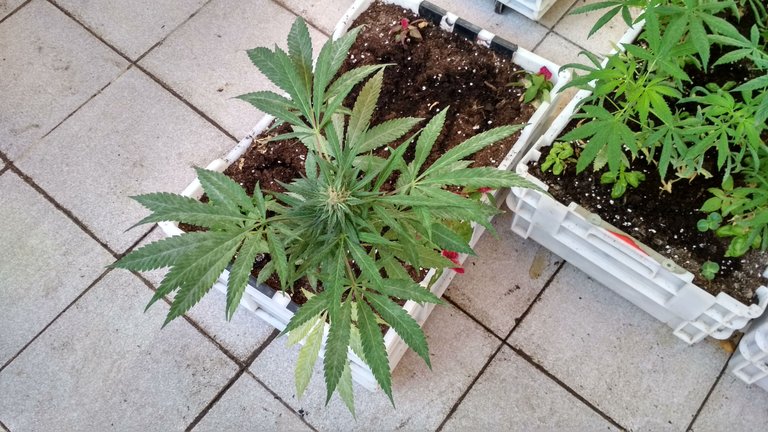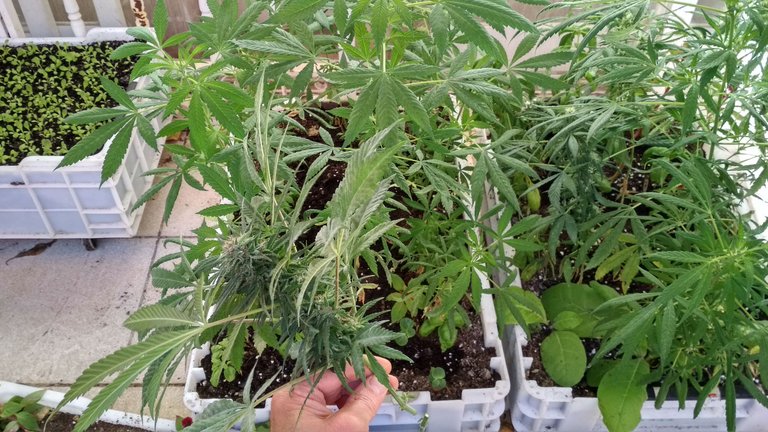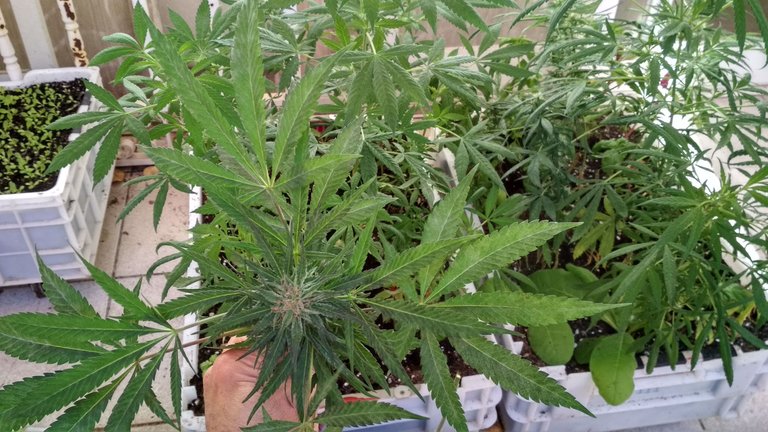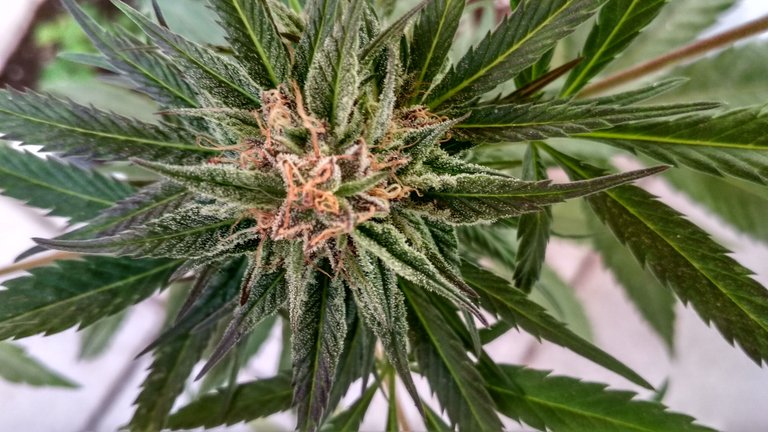 This no longer surprises me because it has already happened to me on several occasions. What has surprised me is to see what was in the roots of that plant when I cleaned the soil.
Esto ya no me sorprende porqué ya me ha pasado en varias ocasiones. Lo que si me ha sorprendido es ver lo que tenía en las raíces esa planta cuando limpié la tierra.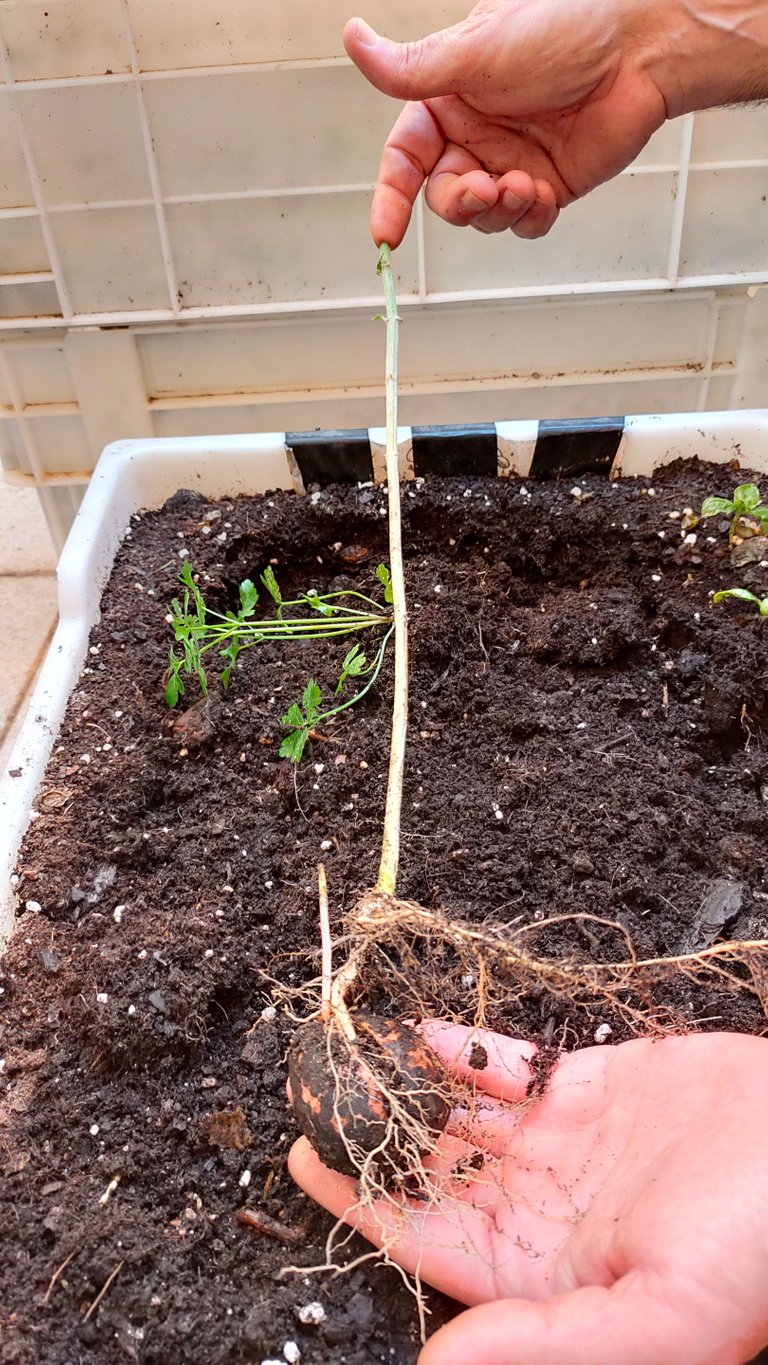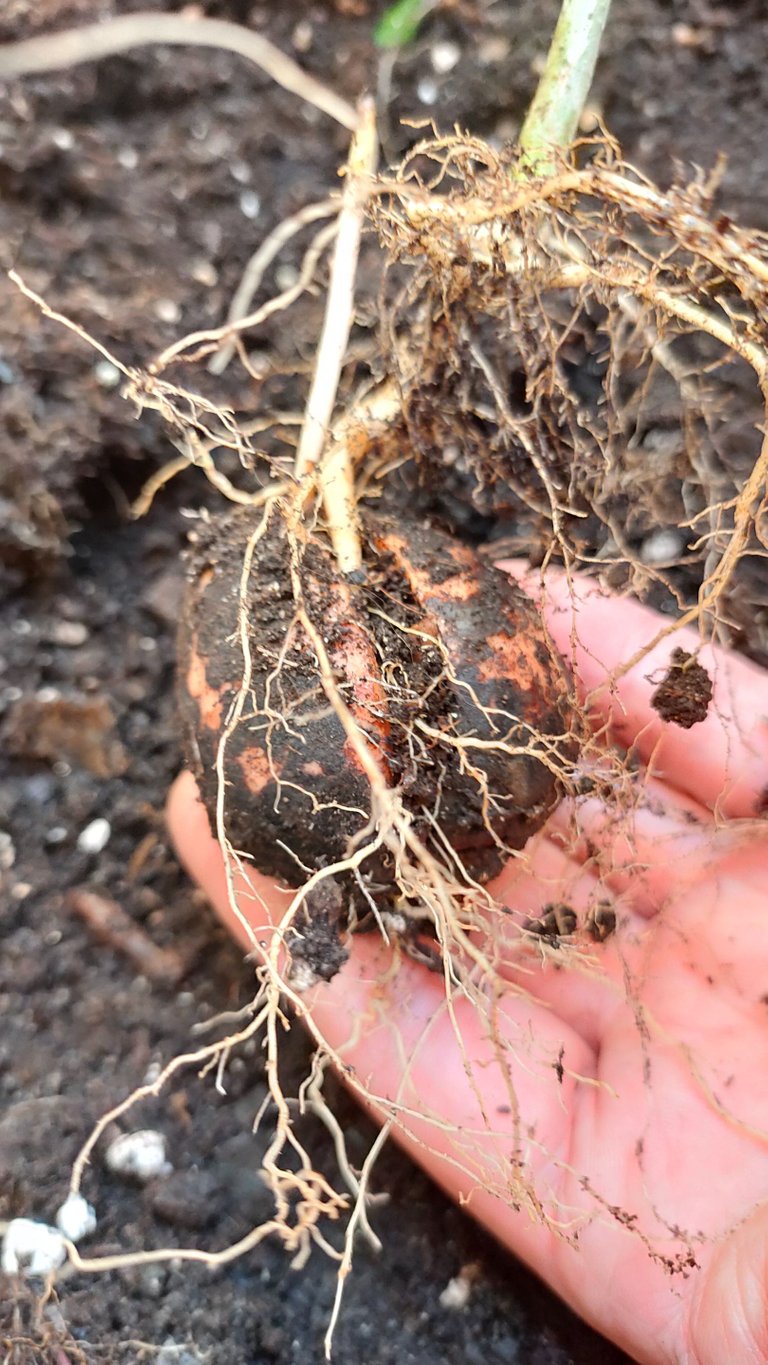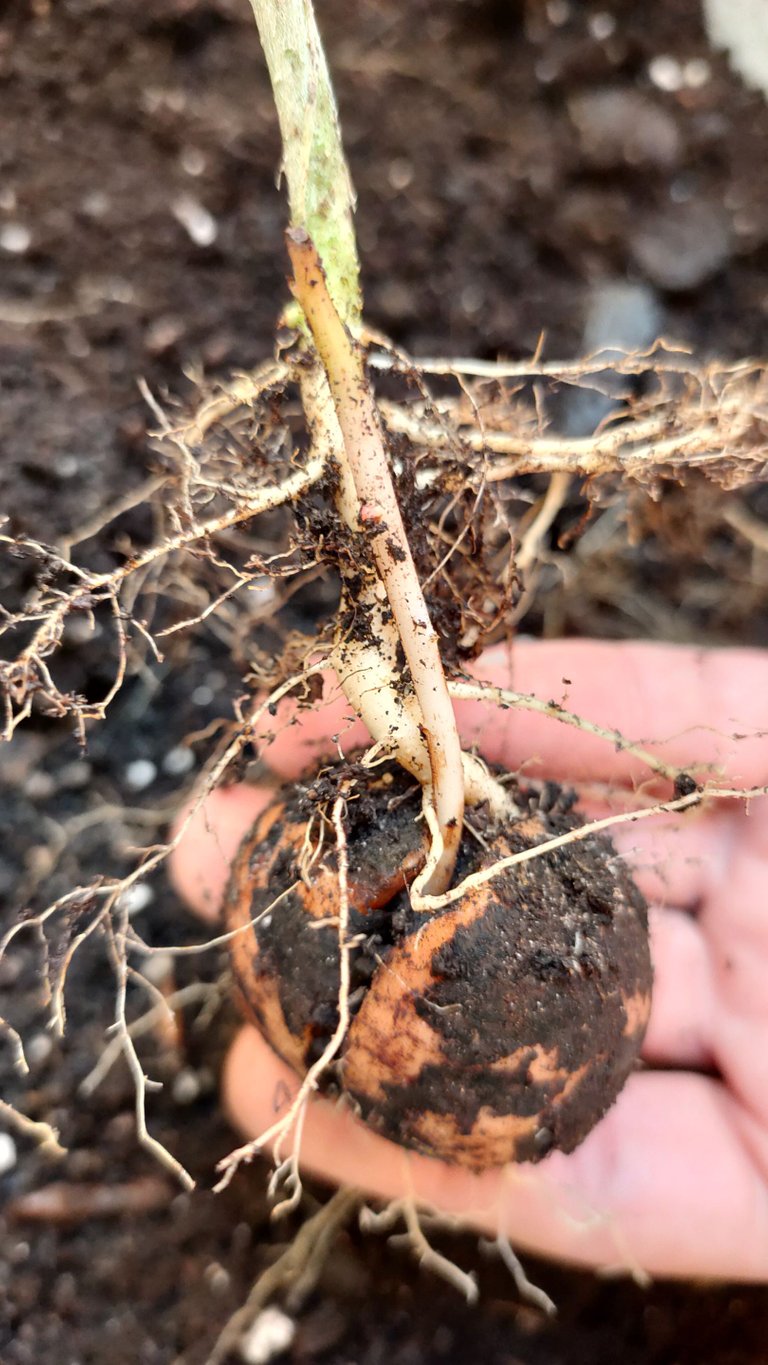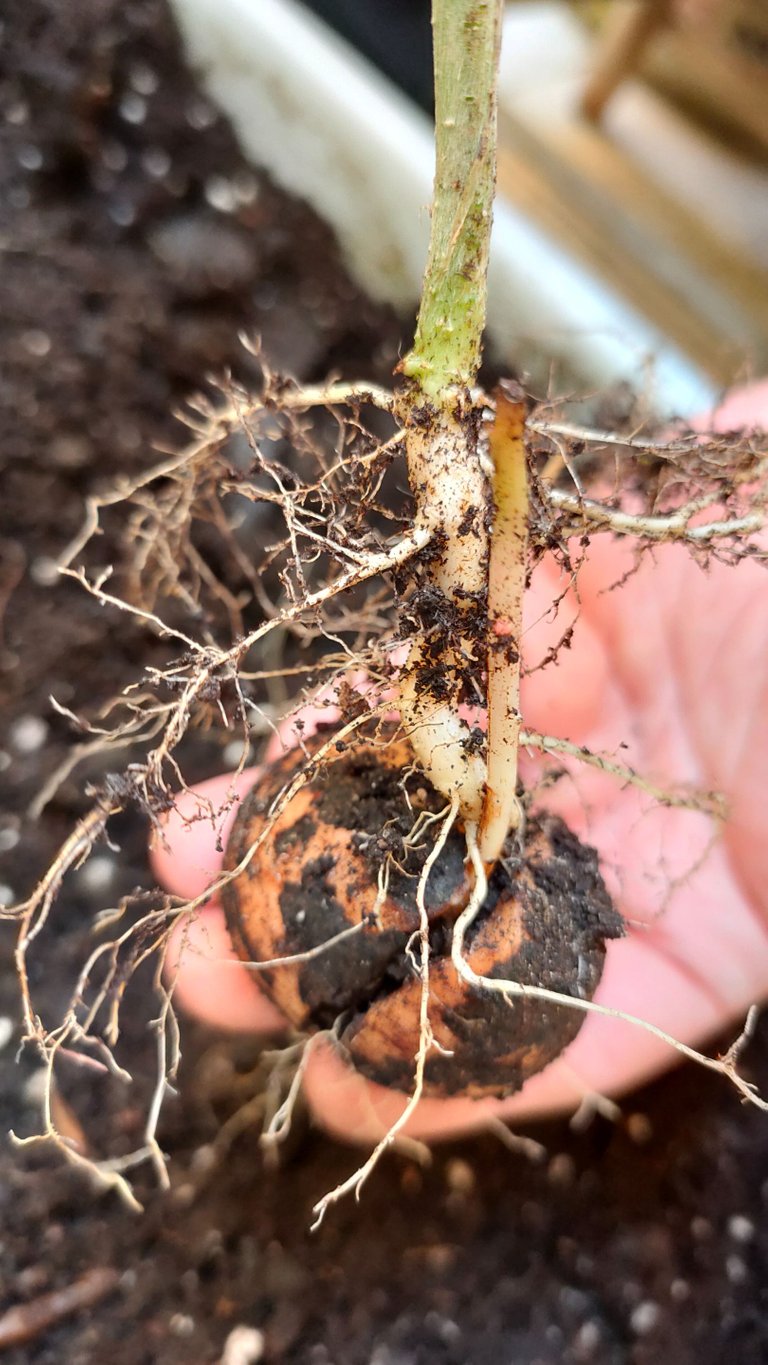 It is an avocado seed that has germinated surrounded by cannabis roots. This is not the first time I have had avocado seeds germinate. I throw the pits of the avocados I eat into the compost and a lot of them germinate. So far I have not been able to get any to make it through the first winter. They all end up dying. Just in case I have taken the avocado and cannabis and planted them in a pot to see what happens.
Es una semilla de aguacate que ha germinado rodeada por las raíces del cannabis. No es la primera vez que me germinan semillas de aguacate. Los huesos de los aguacates que como los tiro al compost y muchos de ellos germinan. Hasta ahora no he conseguido que alguno supere el primer invierno. Todos acaban muriéndose. Por si acaso he cogido el aguacate y el cannabis y los he plantado en una maceta a ver que sucede.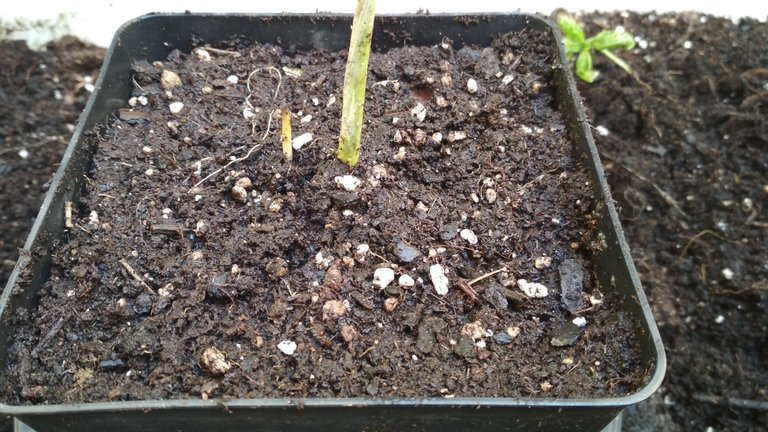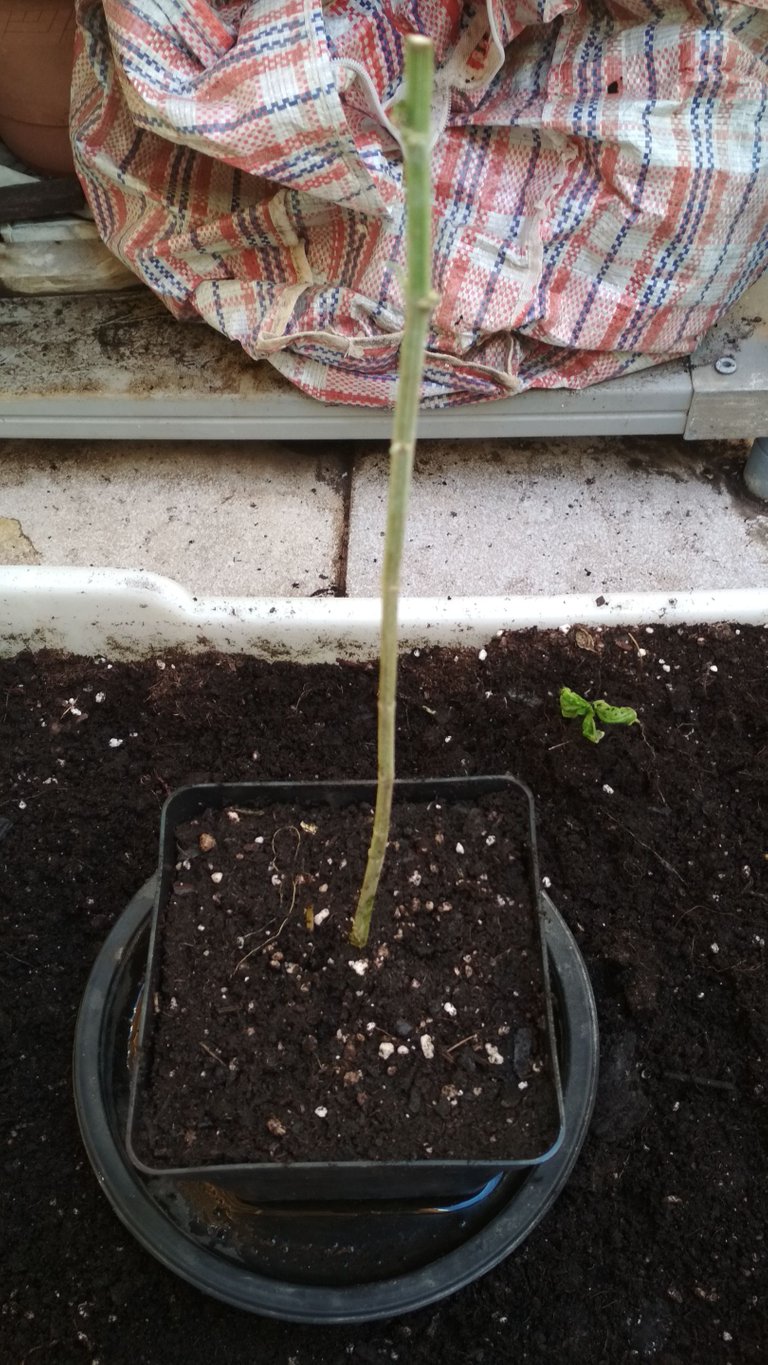 A couple of photos of the buds that gave this plant. For winter and outdoors it is very aromatic and with a lot of trichomes.
Un par de fotos de los cogollos que dio esta planta. Para ser invierno y en exterior es muy aromática y con bastante tricomas.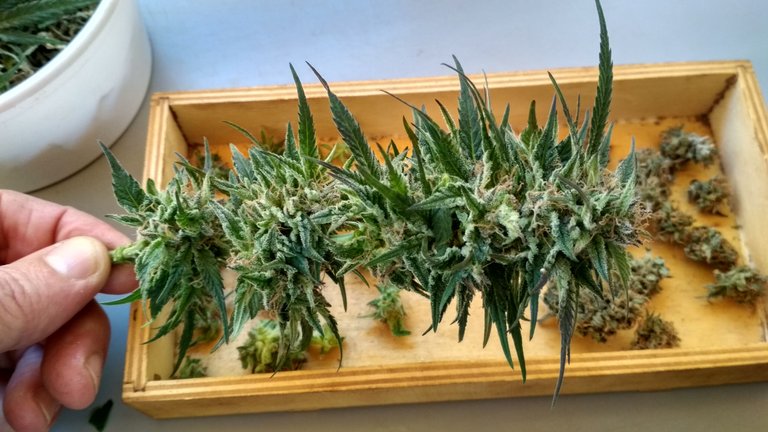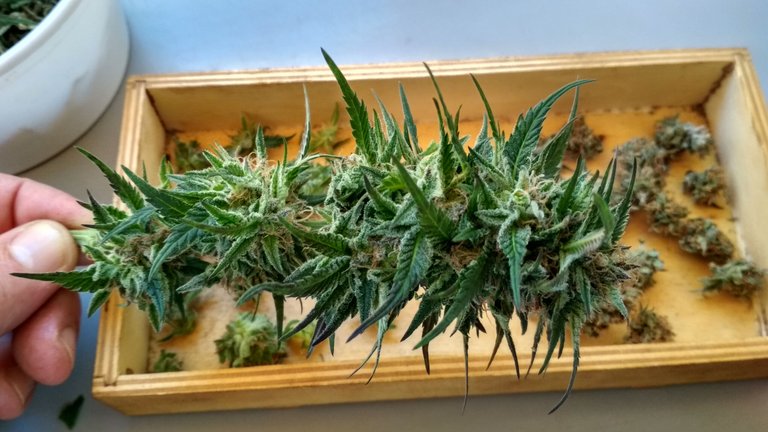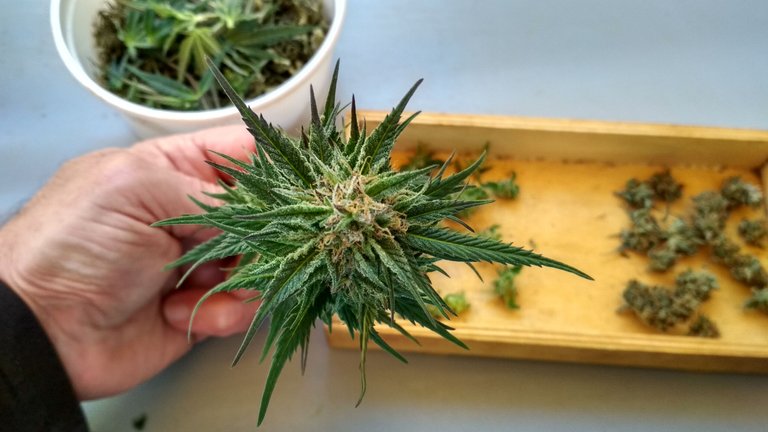 I hope you liked it and have a great day.
Espero que te haya gustado y que tengas un gran día.
Translated with www.DeepL.com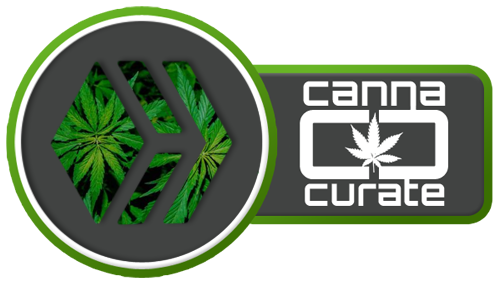 ---
---