No preservatives or colorants / Sin conservantes ni colorantes

---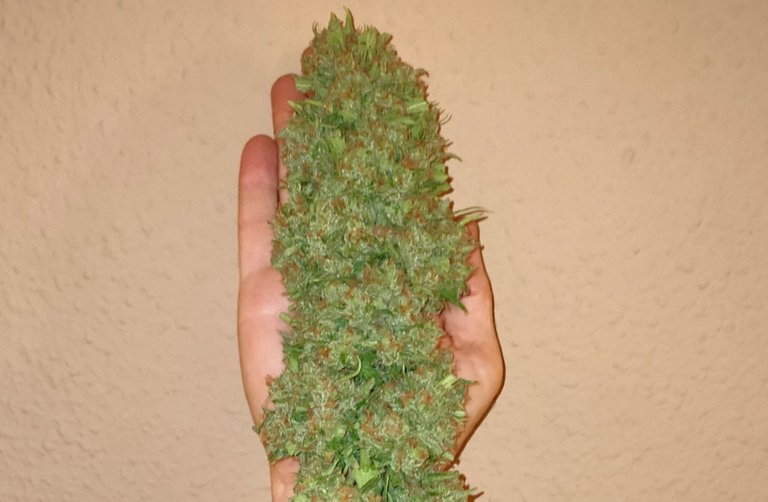 Greetings lovers of cannabis culture. Tonight at 3 a.m. we had a cold drop. It started to hail heavily and we had to get up to pull the awnings to protect the girls. Luckily we got there in time and nothing happened to them. This morning there was still hail on the terrace. I harvested the beautiful cover this morning. They said it might rain again and I don't want to take any risks, it was already ripe.
Saludos amantes de la cultura cannábica. Esta noche a las 3 a.m. hemos tenido una gota fría. Ha empezado a granizar con fuerza y nos hemos tenido que levantar para correr los toldos y proteger a las niñas. Por suerte hemos llegado a tiempo y no les ha pasado nada. Esta mañana todavía quedaba granizo en la terraza. La preciosidad de la portada la he cosechado esta misma mañana. Han dicho que puede volver a llover y no quiero correr riesgos, ya estaba madura.
Yesterday I was cleaning the soil out of the box that the damn sparrows destroyed. I have decided that I am not going to plant any more seeds this year, the season is over. Now it's time to prepare the soil to replenish nutrients with the help of earthworms and let it rest until next year. As you can see in the video, in the same soil that I cultivate there are earthworms that generate the nutrients that the girls need. I don't use any kind of fertilizer. The worms take care of it.
Ayer estuve limpiando la tierra de la caja que destrozaron los malditos gorriones . He decidido que no voy a plantar más semillas este año, la temporada ha finalizado. Ahora toca preparar la tierra para reponer nutrientes con ayuda de las lombrices y dejarla reposar hasta el año que viene. Como puedes ver en el video, en la misma tierra que cultivo hay lombrices que van generando los nutrientes que las niñas necesitan. No utilizo ningún tipo de fertilizante. Las lombrices se encargan.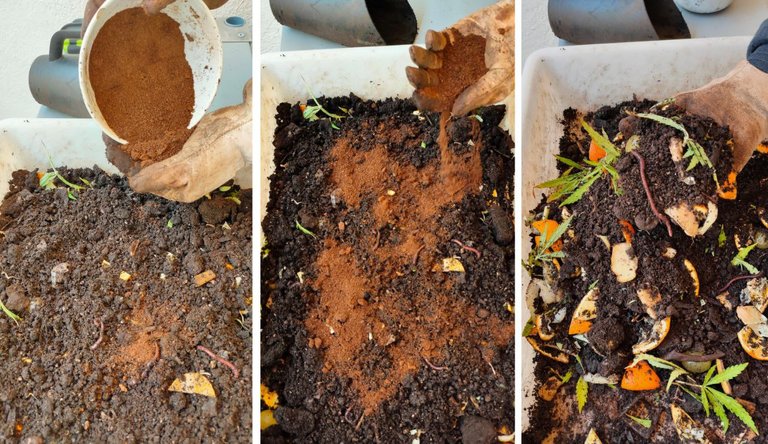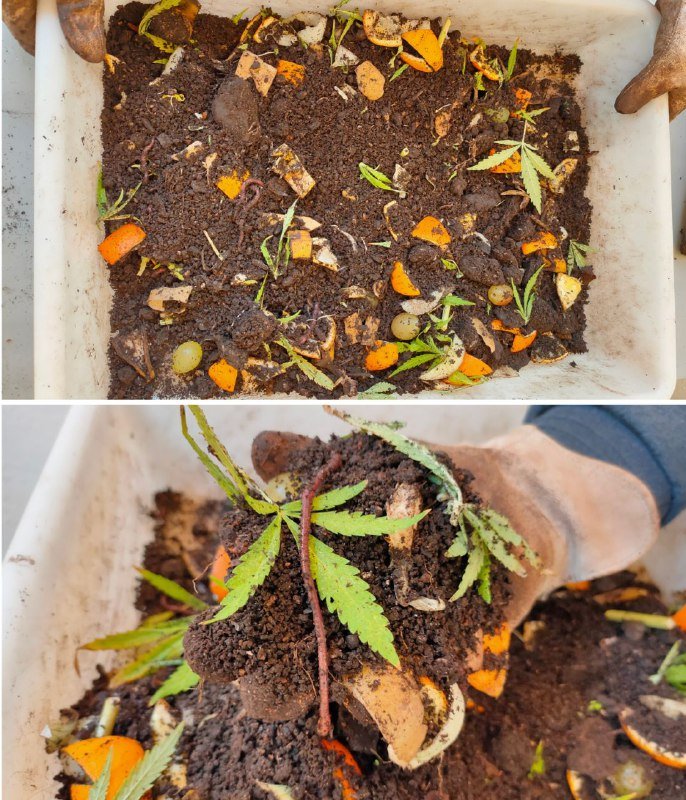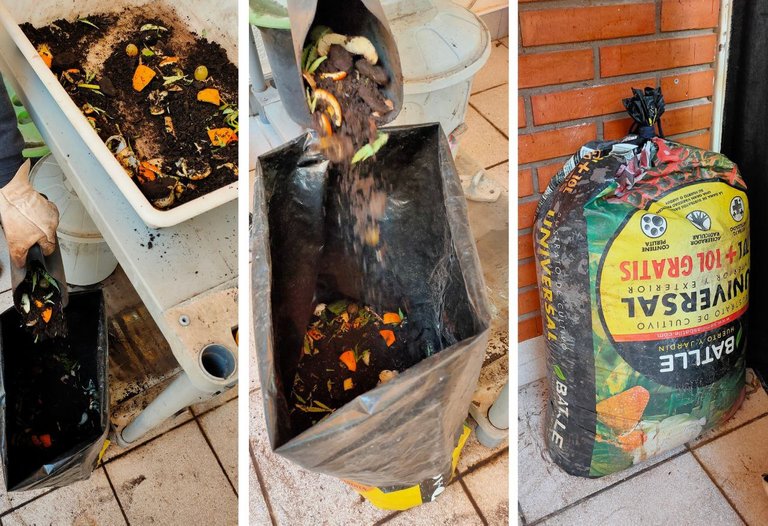 This year there are so many worms that fall into the ground through the holes in the bottom of the boxes. The ones I can I save, but most of them die on me. I'm thinking of putting a classified on @hivelist and putting some up for sale 😂. It's really starting to get uncomfortable to be on the terrace and see the floor of dead worms 😂. For next season I will put a mosquito net at the bottom of the box so they don't get out. I don't want to get rid of them. They make the buds come out so beautiful. I'll let you know.
Este año hay tantas lombrices que se caen al suelo por los agujeros del fondo de las cajas. Las que puedo las salvo, pero la mayoría se me mueren. Estoy pensando en poner un clasificado en @hivelist y poner algunas a la venta 😂. Realmente empieza a ser incómodo estar en la terraza y ver el suelo de lombrices muertas 😂. Para la temporada que viene pondré una tela mosquitera en el fondo de la caja para que no se salgan. No quiero deshacerme de ellas. Consiguen que salgan cogollos así de bonitos. Ya os iré contando.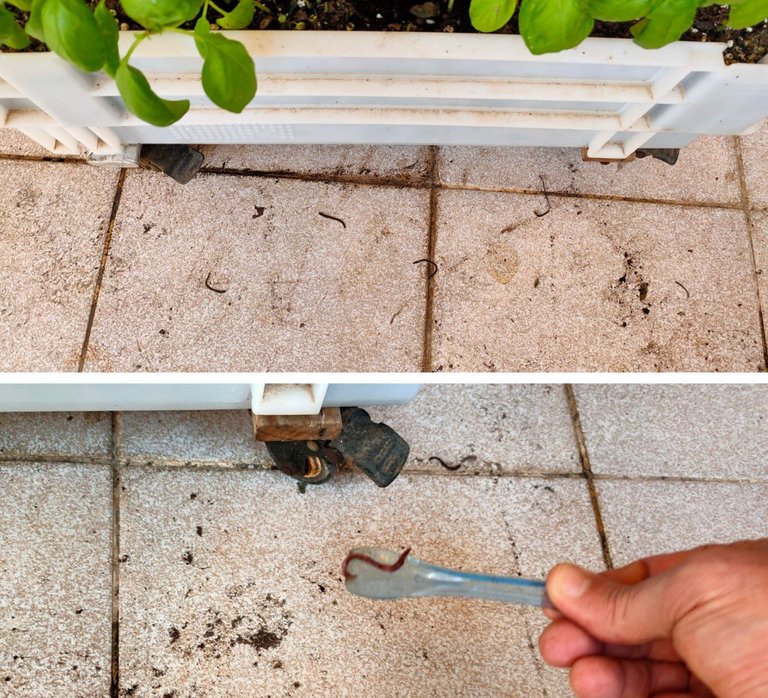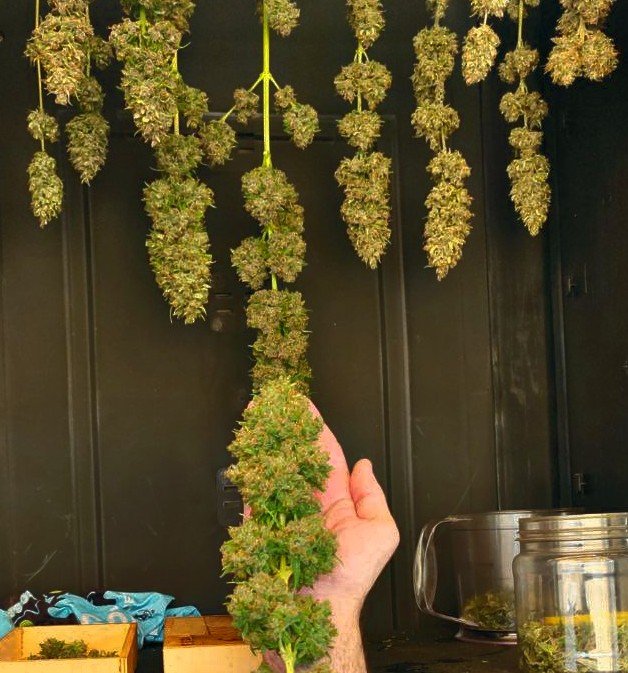 Thanks for making it this far and have a great day.
Gracias por llegar hasta aquí y que tengas un gran día.
Translated with www.DeepL.com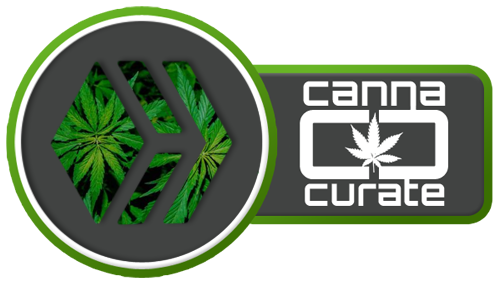 ---
▶️ 3Speak
---
---