Trying to sex seeds / Intentando sexar semillas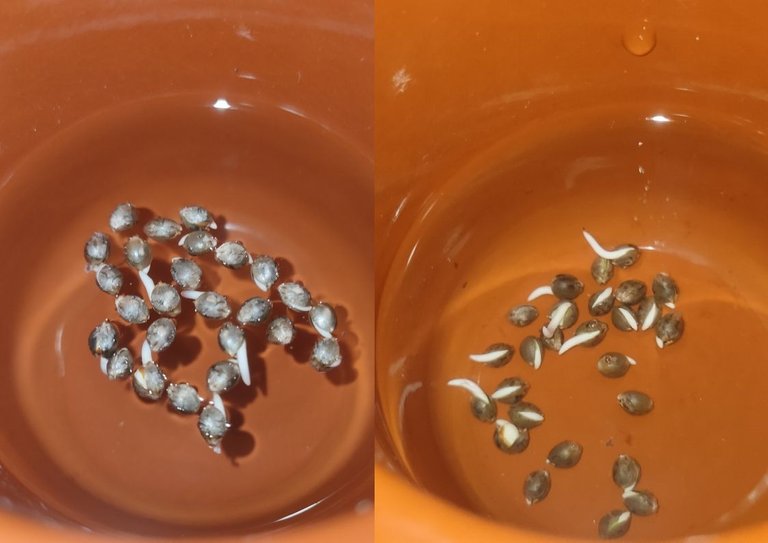 Greetings cannabis culture lovers. I hope you are all well. With this round of seeds I will start testing if it is possible to sex cannabis seeds. I have been looking for some more information on the subject, but have not found anything so far. I looked on Ed Rosenthal's website with the intention of getting some pictures of the process to help me get started. I soaked 26 seeds in water with a few drops of hydrogen peroxide. They were 36 hours in water and all of them submerged to the bottom when I touched them, many of them had already started to germinate in the water.
Saludos amantes de la cultura cannábica. Espero que estéis todos y todas bien. Con esta ronda de semillas comenzaré a probar si es posible sexar las semillas de cannabis. He estado buscando un poco más de información sobre el tema, pero no he encontrado nada de momento. Busqué en la página web de [Ed Rosenthal] (https://www.edrosenthal.com) con la intención de obtener algunas imágenes del proceso que me ayudaran a empezar. Puse en remojo 26 semillas en agua con unas gotas de agua oxigenada. Estuvieron 36 horas en agua y todas se sumergieron en el fondo al tocarlas, muchas de ellas ya habían empezado a germinar en el agua.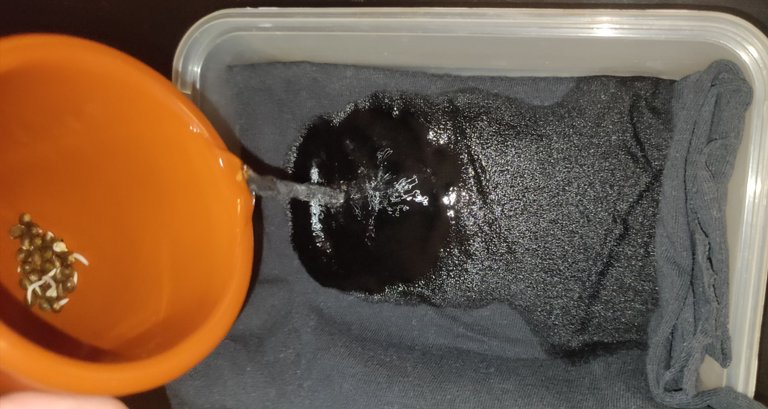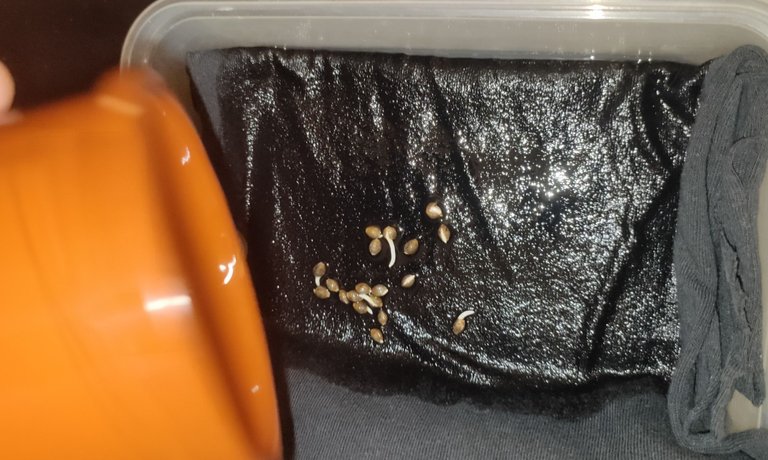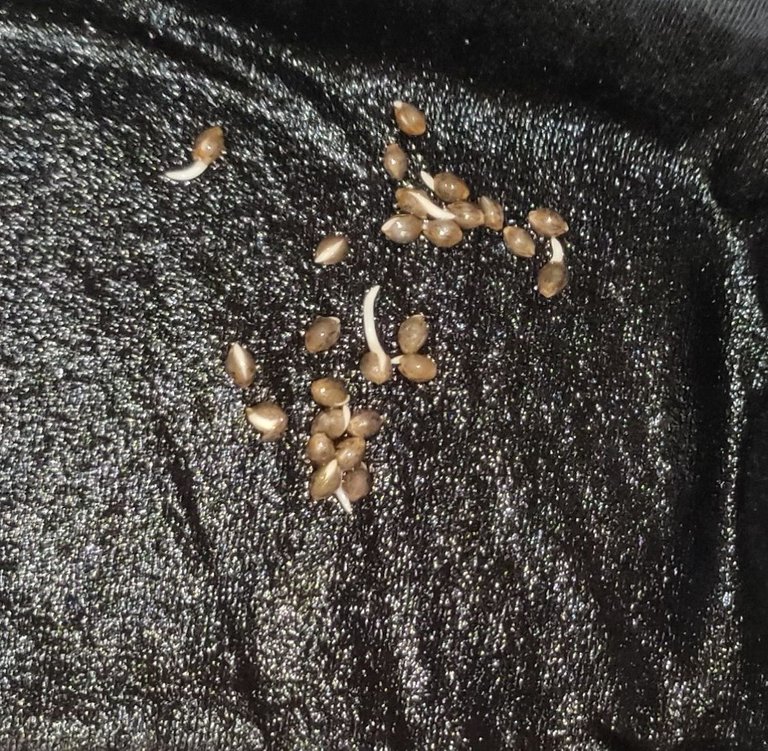 The trick is to differentiate whether the seed starts to germinate on one side or on the tip. I had not noticed before with so much detail if the seeds germinated by the tip or by the side and after being a good time observing them I have not been able to see it with clarity, that's why I was looking for some images that could help me. For that reason I have decided to make the experiment with 6 of the 26 seeds. Of the six, 3 will be the ones that I think germinated from the tip and the other three will be the ones that I think germinated from the side. Honestly, I don't see it clearly.
El truco está en diferenciar si la semilla empieza a germinar por un lado o por la punta. No me había fijado antes con tanto detalle si las semillas germinaban por la punta o por el lado y después de estar un buen rato observándolas no he conseguido verlo con claridad, por eso buscaba alguna imágenes que me ayudaran. Por eso he decidido hacer el experimento con 6 de las 26 semillas. De las seis 3 serán de las que creo que germinaron por la punta y otras tres de las que creo que germinaron por el lado. Sinceramente yo no lo veo claro.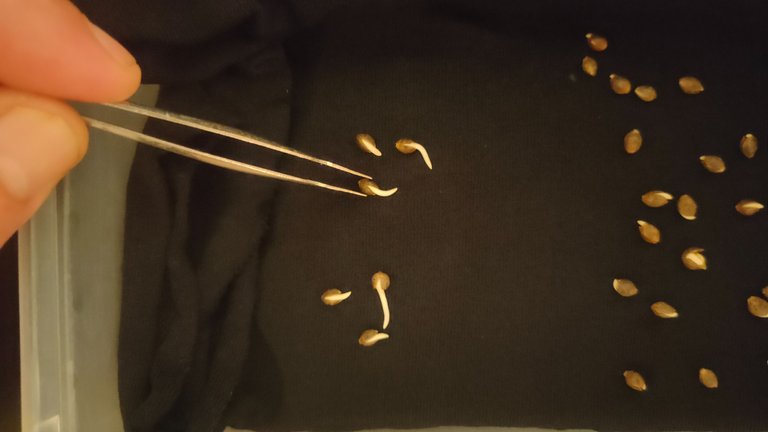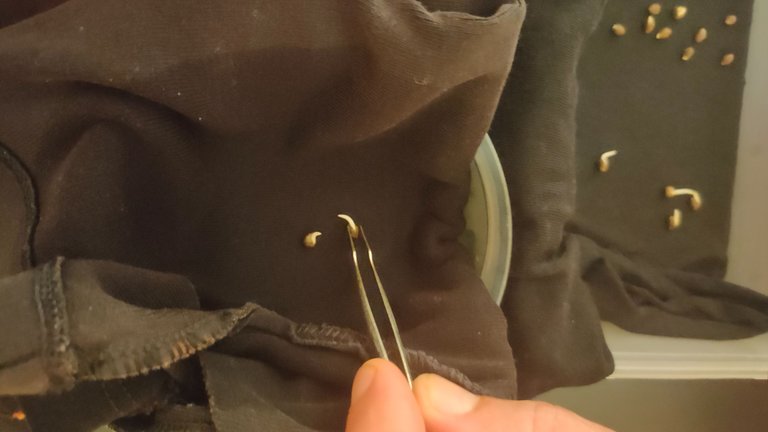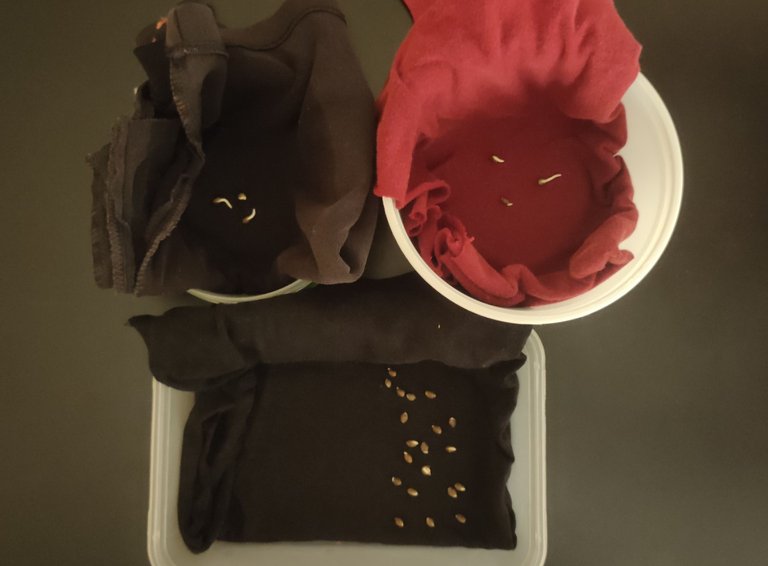 These six seeds I will plant in two pots. Three seeds per pot. When I plant in pots as they are regular seeds and not all reach adulthood, I plant 3 or four seeds in each pot.
Estas seis semillas las plantaré en dos macetas. Tres semillas por macetas. Cuando planto en maceta como son semillas regulares y no todas llegan a adultas. planto 3 o cuatro semillas en cada maceta.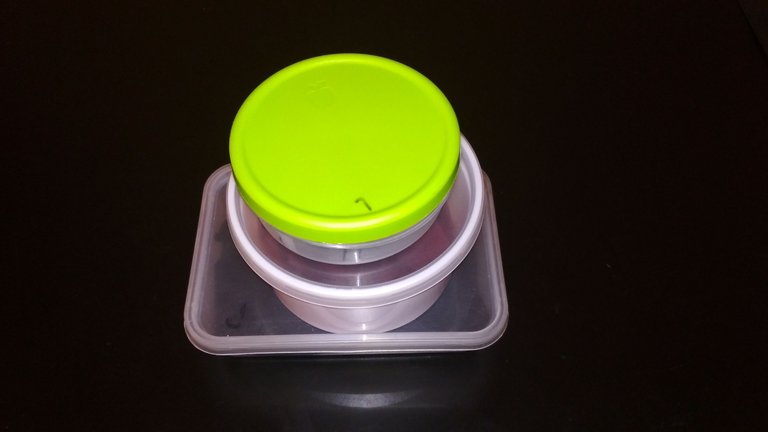 Tomorrow I hope to be able to plant some in the substrate, I will explain how it goes.
I hope you have a happy day and see you in the next publication.
Translated with www.DeepL.com
Mañana espero poder plantar algunas en el sustrato, ya iré explicando como va.
Espero que tengas un feliz día y nos vemos en la siguiente publicación.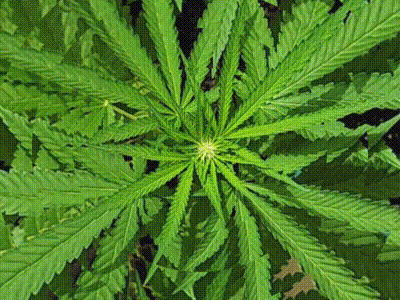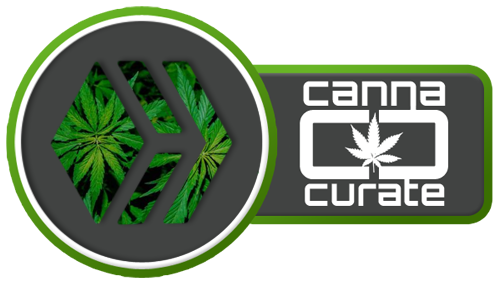 Posted using WeedCash Network
---
---