The LED lamp works / La lámpara LED funciona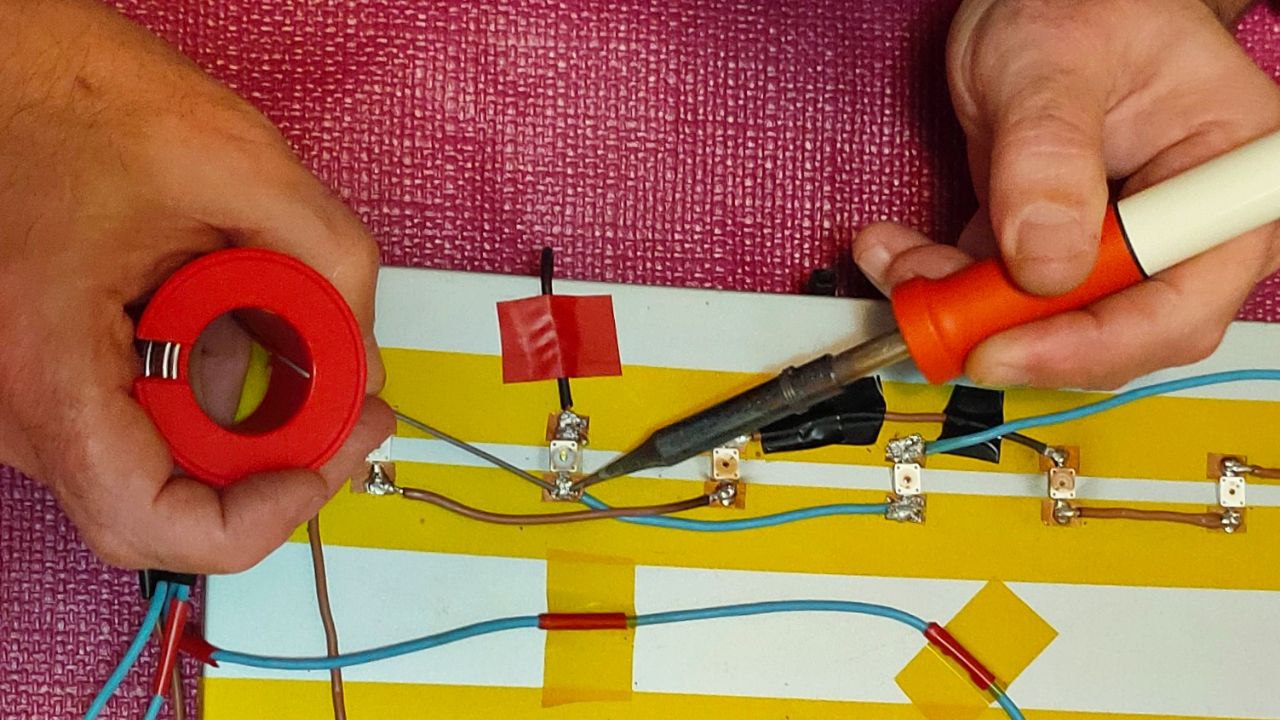 About 10 years ago or so, I set up an LED lamp to get started in indoor growing. I had it running for 4 years until we moved house. Since I didn't plan to grow indoors in the new house, I left it to a friend so that he could also start growing indoors. Over time my friend has been buying his own lamps and a year or so ago he returned the lamp to me. It's been sitting in this bag ever since.
Hace unos 10 años más o menos, monté una lámpara LED para iniciarme en el cultivo de interior. La tuve funcionando durante 4 años hasta que nos mudamos de casa. Como no tenía previsto cultivar en interior en la nueva casa, se la dejé a un amigo para que se iniciara él también en el cultivo de interior. Con el tiempo mi amigo se ha ido comprando sus propias lámparas y hace una año más o menos me devolvió la lámpara. Ha estado arrinconada dentro de esta bolsa desde entonces.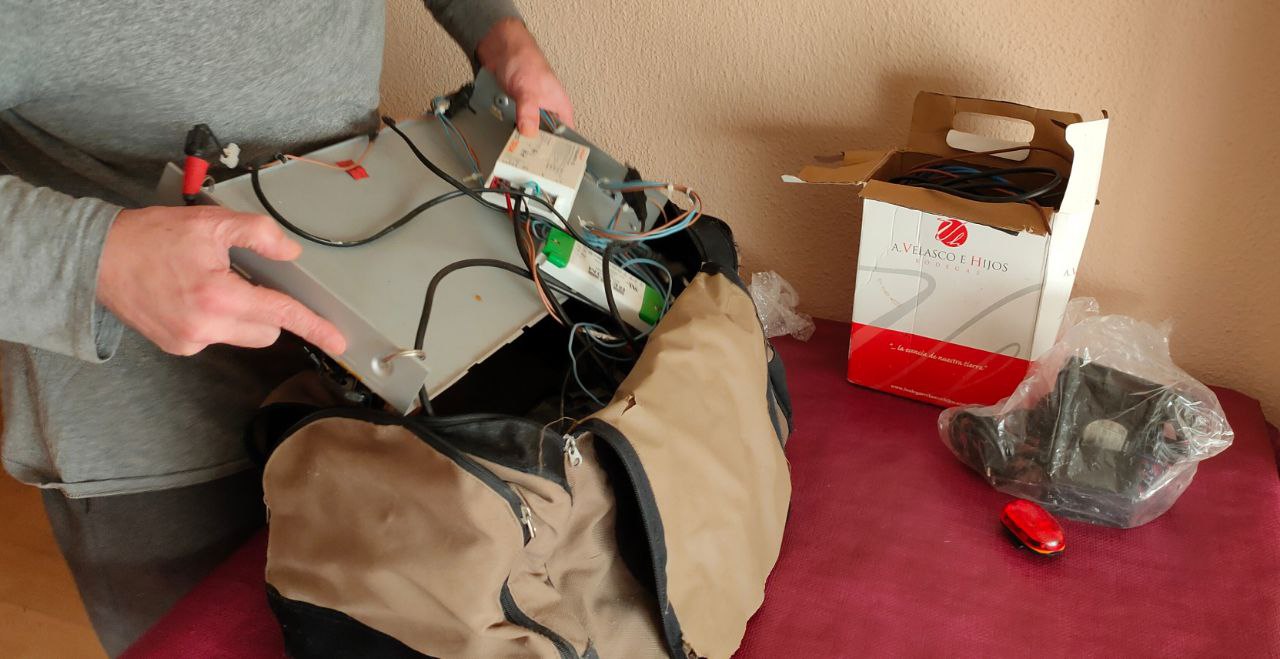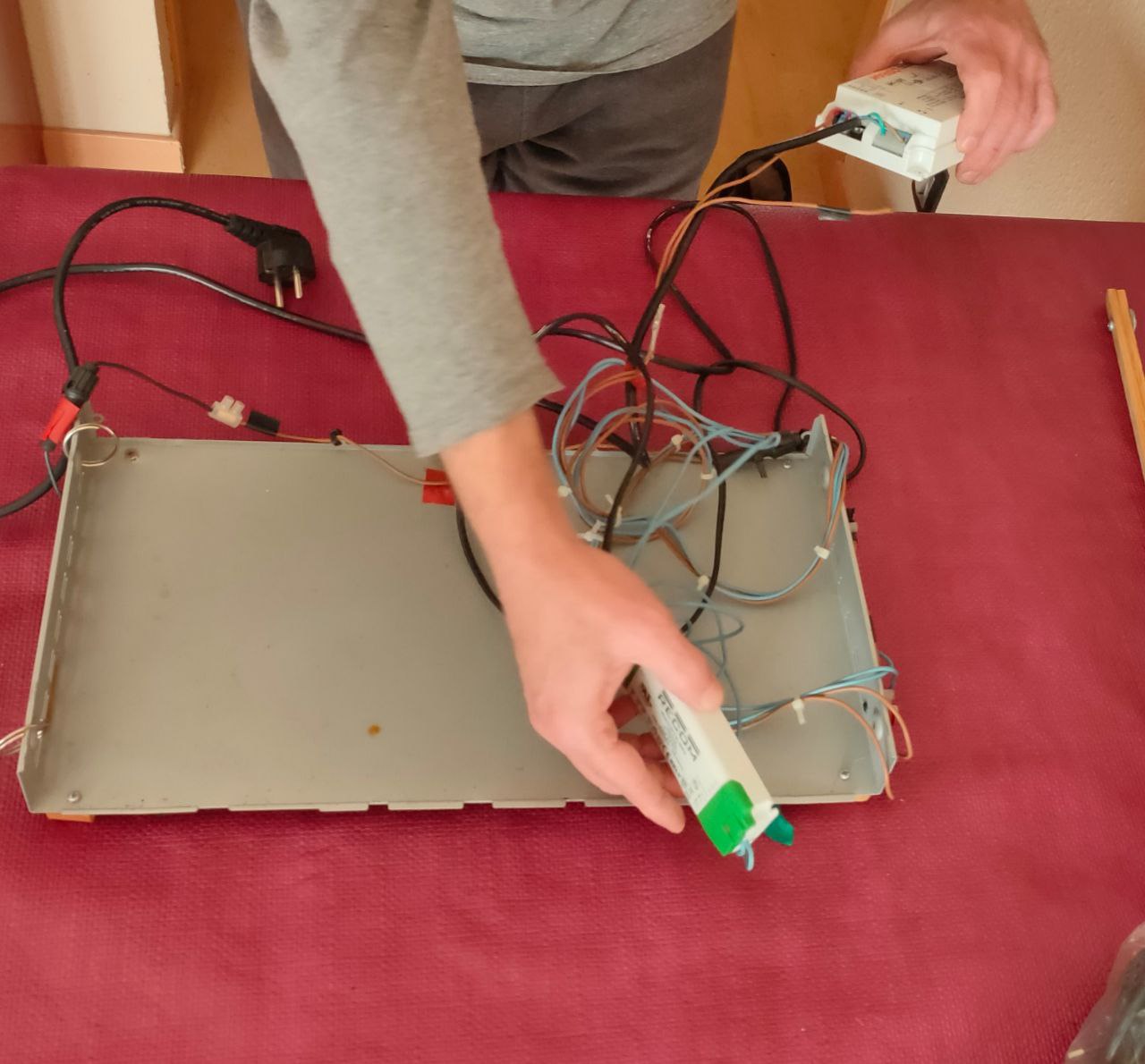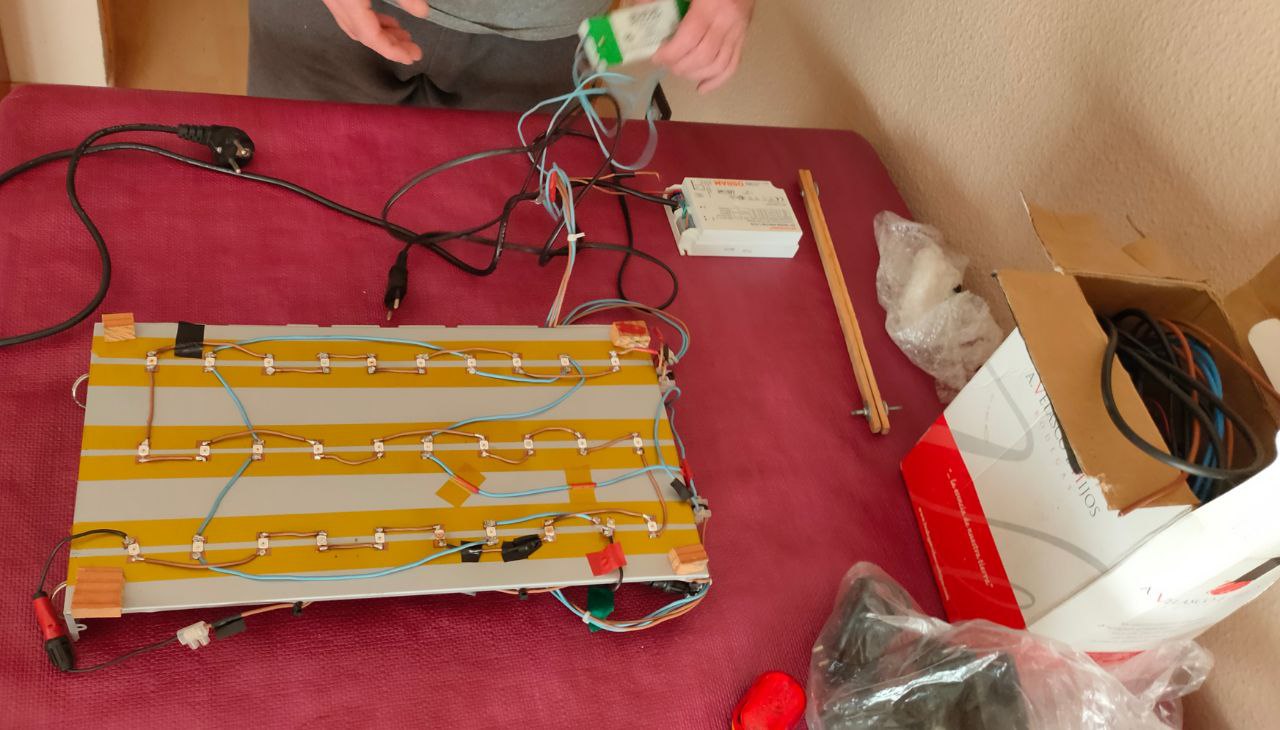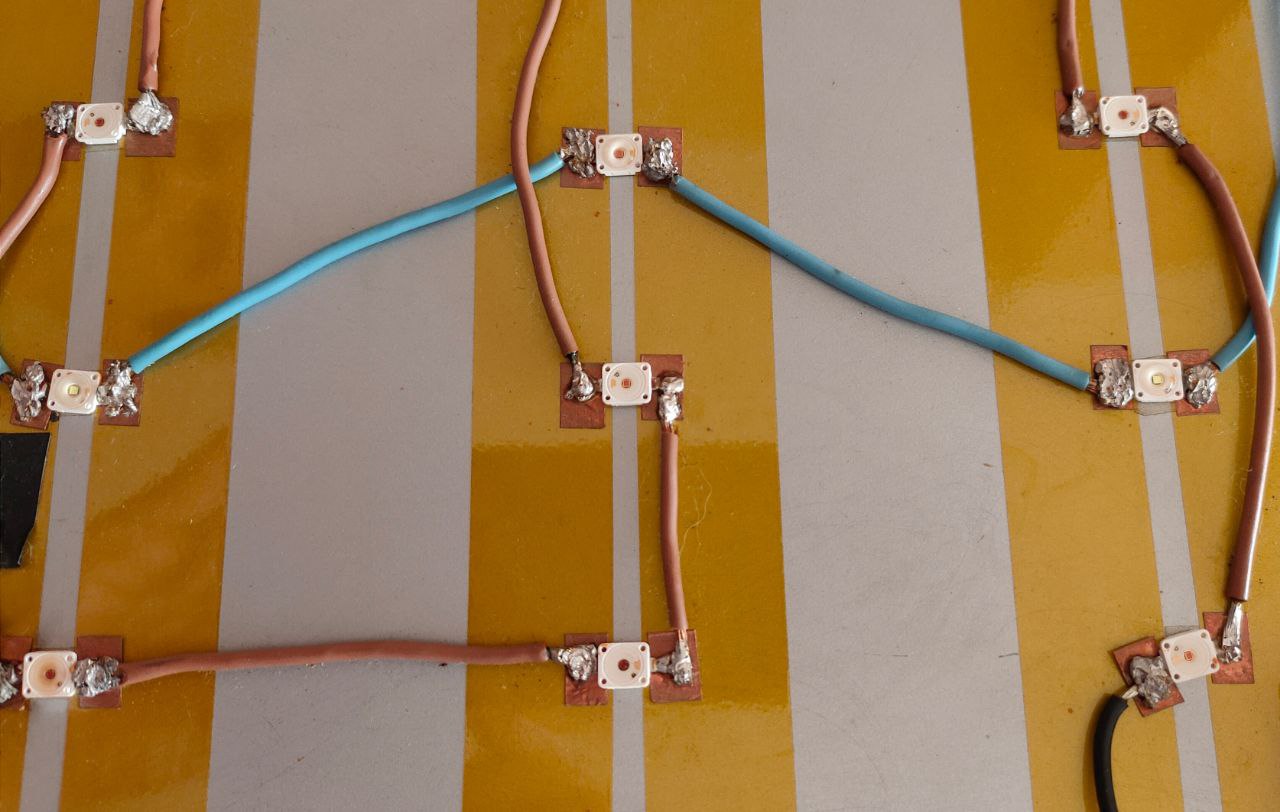 I want to do an experiment that I will tell you about. The first thing is to check that the lamp works. The lamp has two circuits, one for the white and red LEDs and the other for the blue and red ones, but of a different wavelength. Each circuit has its own independent power supply. When I turned it on, all the LEDs worked. Only one soldering failed, but that had an easy solution.
Quiero hacer un experimento que ya os iré contando. Lo primero es comprobar que la lámpara funciona. La lámpara tiene dos circuitos, uno para los leds blancos y rojos y otro para los azules y rojos también, pero de otra longitud de onda. Cada circuito tiene su fuente de alimentación independiente. Al encenderla funcionaban todos los LEDS. Sólo fallaba una soldadura, pero eso tenía fácil solución.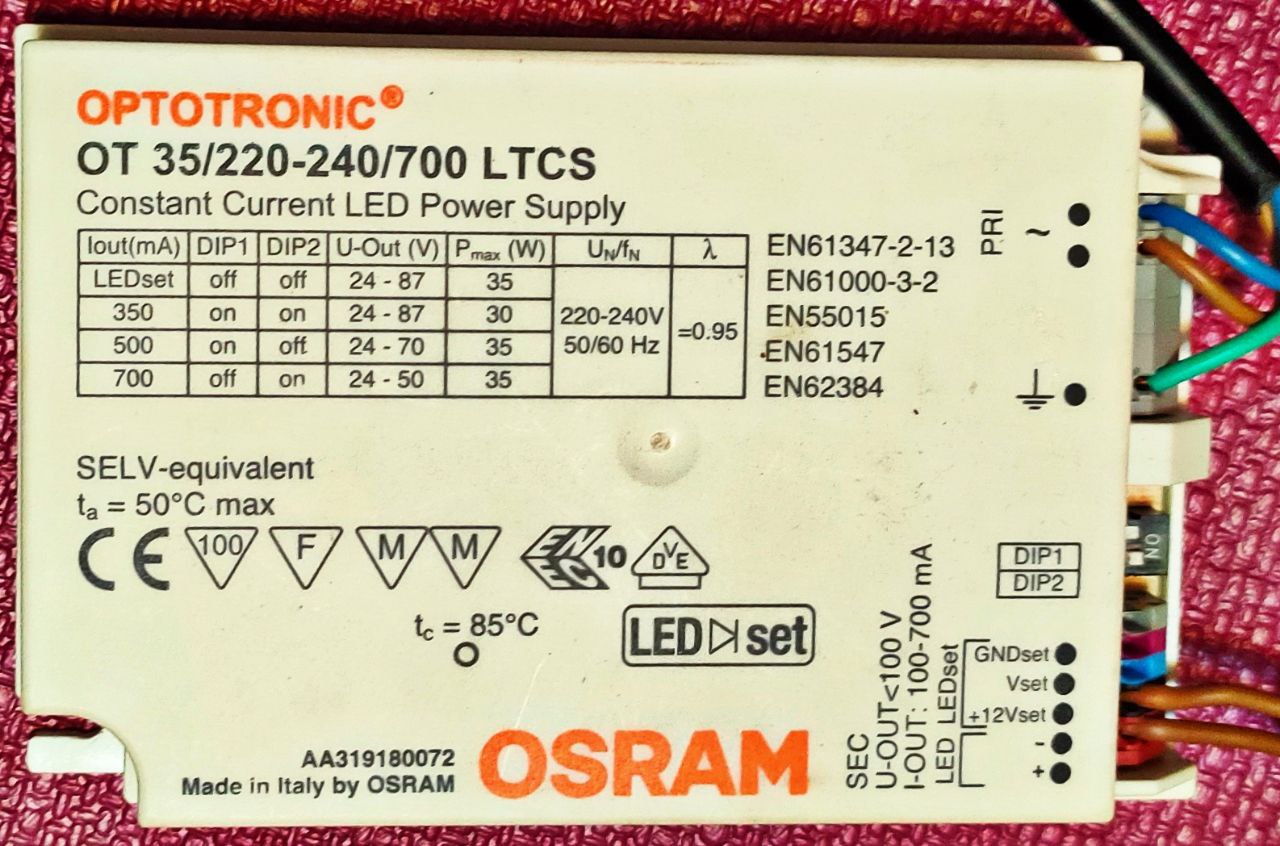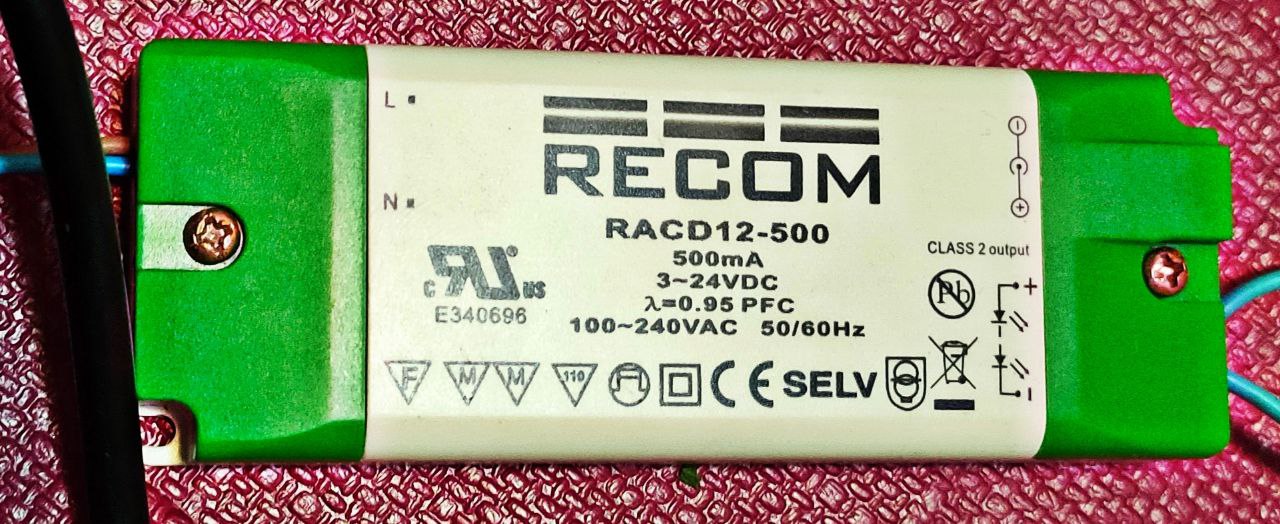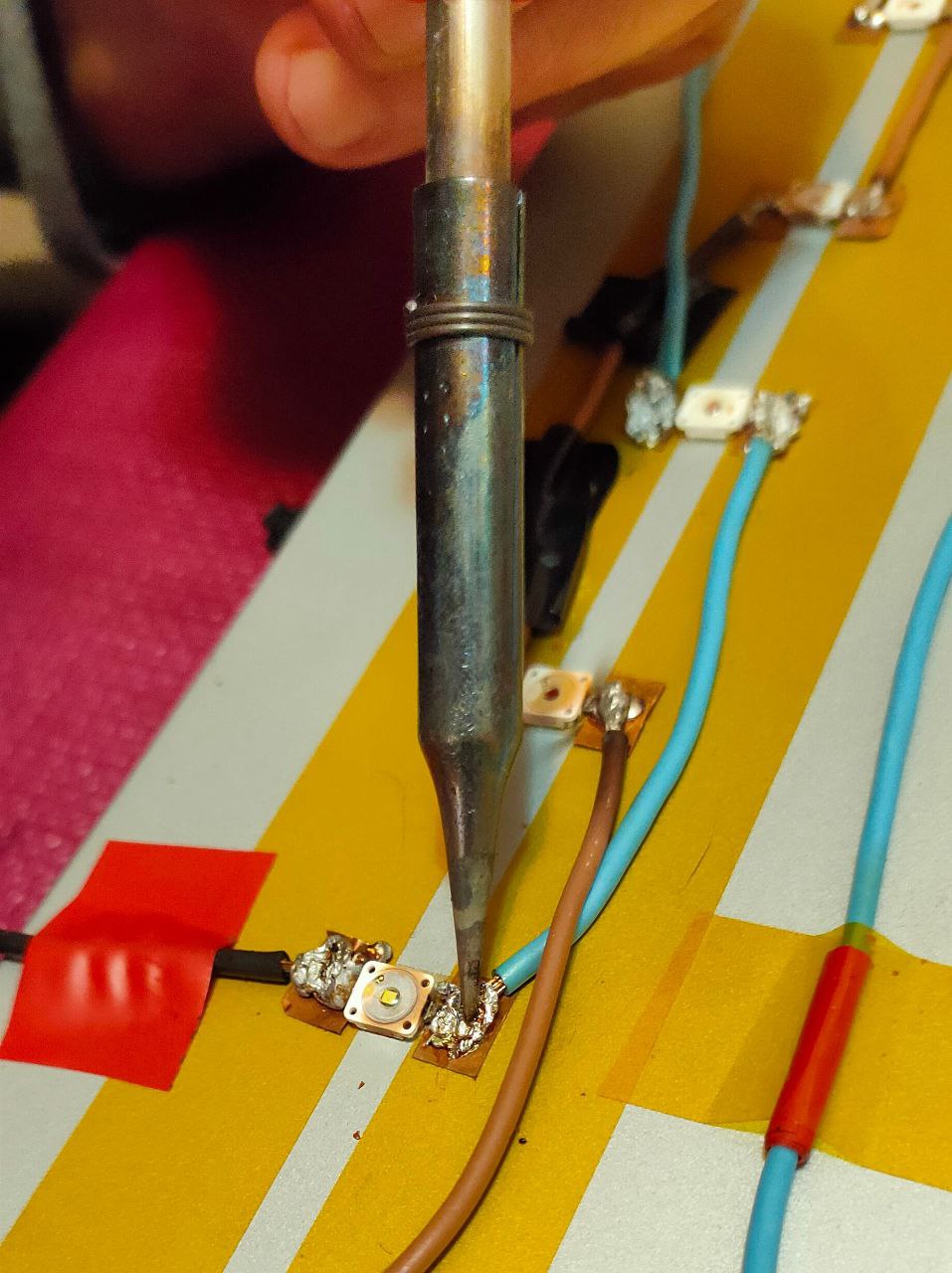 I still have the packaging of each LED.
Todavía conservo el embalage de cada LED.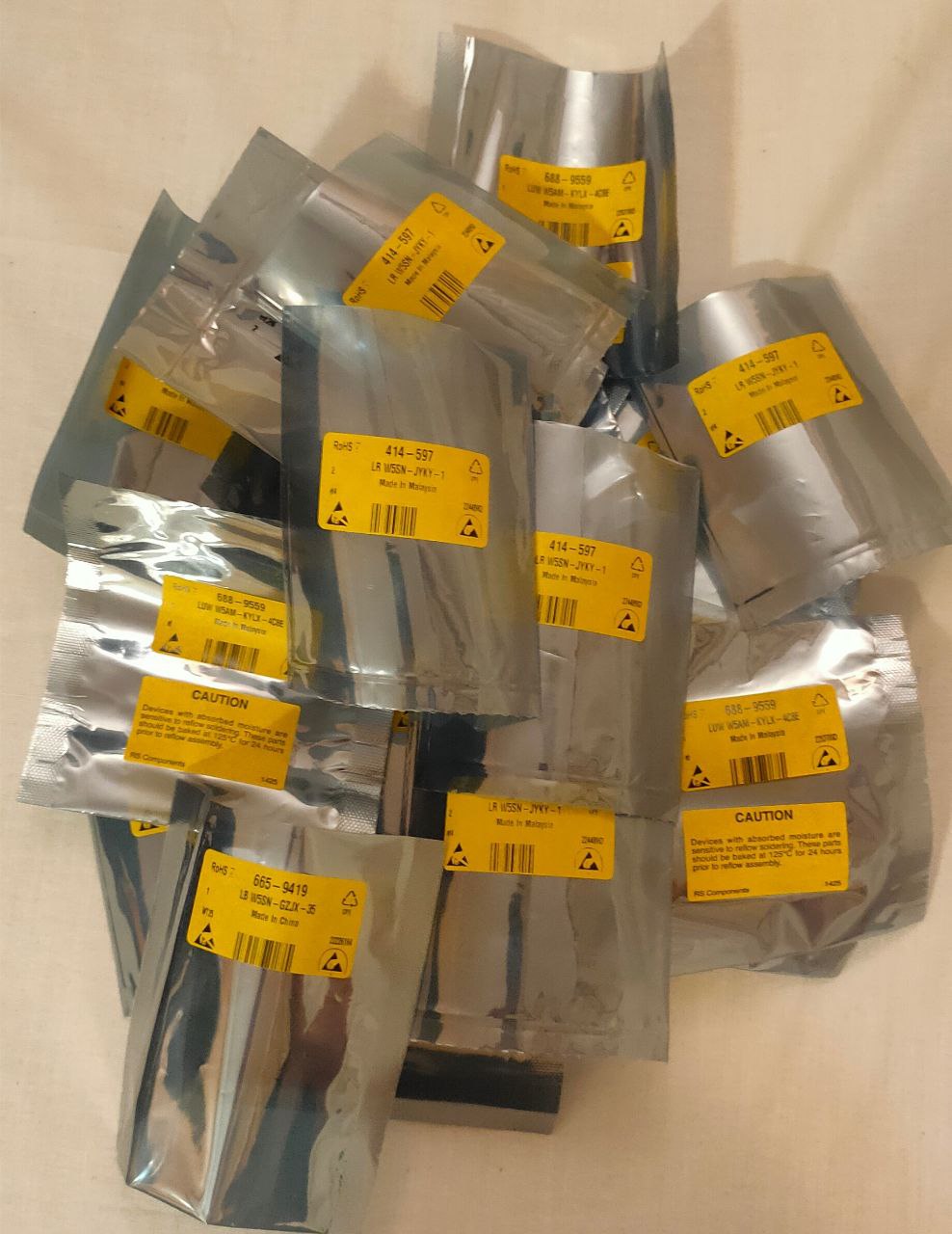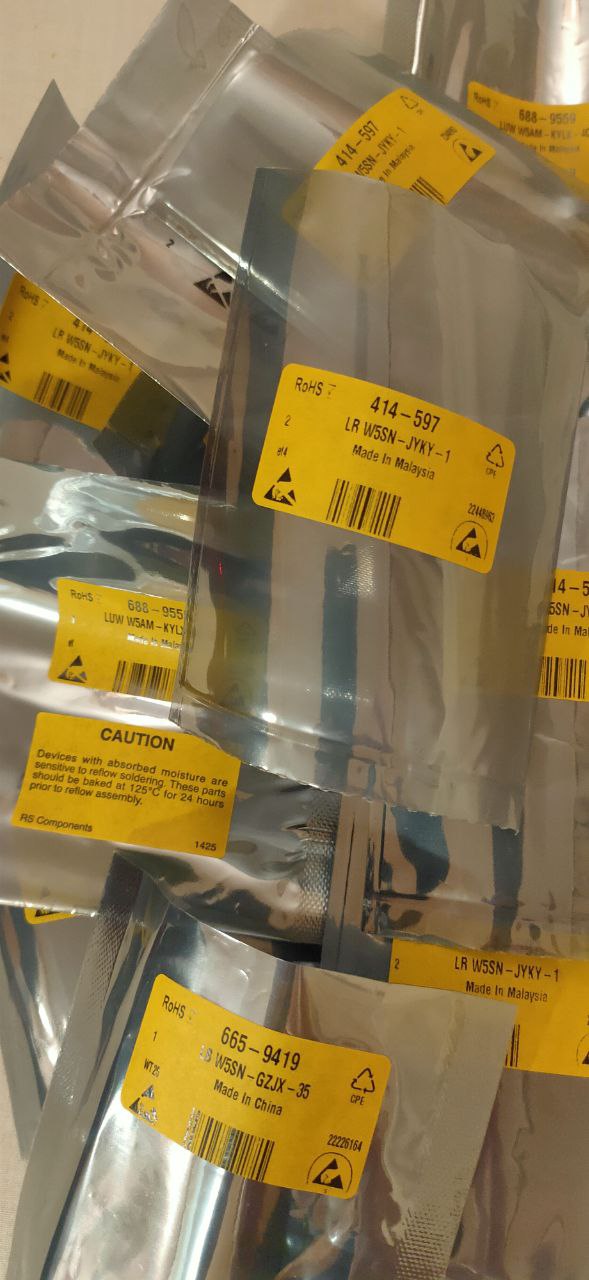 Voilà, the lamp works¡¡¡¡. Tomorrow I will go to the hardware store to buy some things I need to start the crop.
!!Voilà, la lámpara funciona¡¡. Mañana me acercaré a la ferretería a comprar algunas cosas que me faltan para poner en marcha el cultivo.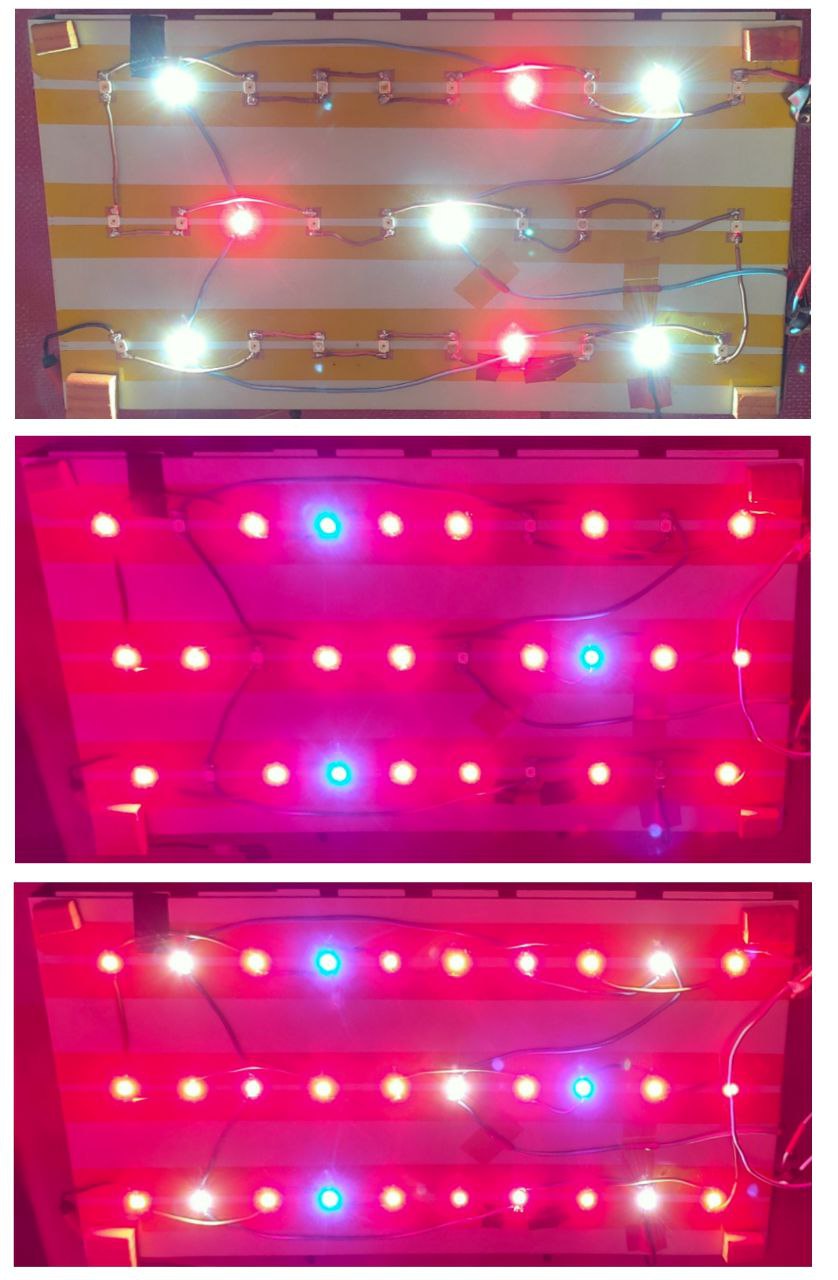 I hope you liked it and have a great day.
Espero que te haya gustado y que tengas un gran día.
Translated with www.DeepL.com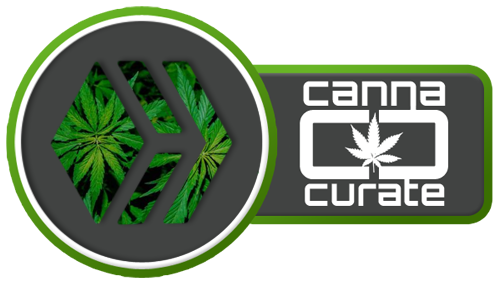 ---
---