Oneup Spanish: un error de principiante / a beginner's mistake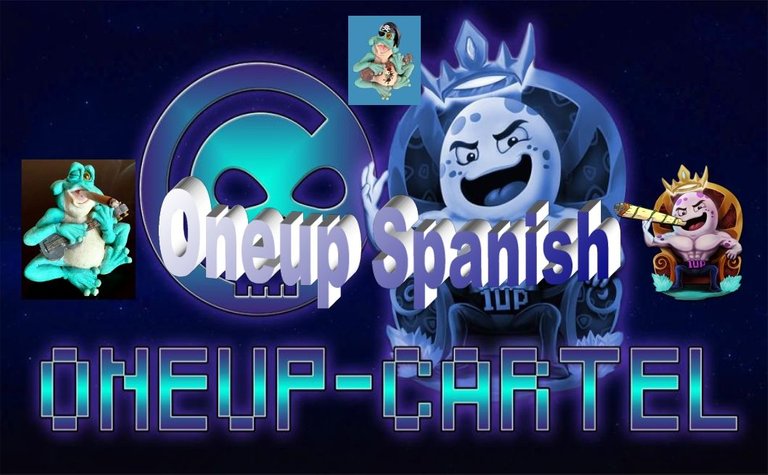 Saludos a todos los jugones y jugonas de Hive, espero que la partida vaya bien. Hace ahora un año que abrí esta cuenta de Hive y cuatro meses que empecé a jugar a Hashkings. De momento es el único juego al que he entrado y mira que la oferta es amplia y variada. Es difícil no caer en la tentación en algún momento de tu Hiver vida.
Greetings to all Hive players, hope the game is going well. It's been a year since I opened this Hive account and four months since I started playing Hashkings. So far it's the only game I've played and the offer is wide and varied. It is difficult not to be tempted at some point in your Hiver life.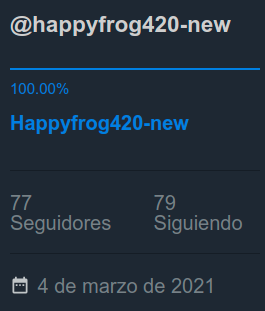 Una de las cosas que más me gusta de Hashkings es que hay una comunidad de habla hispana amplia y muy activa. Esto es importante sino manejas bien el inglés. Pero lo que más me gusta es que es un juego relacionado con el mundo cannábico. Conozco un poco el mundo cannábico y los productos que la creciente industria cannábica ofrece, pero no había visto hasta ahora un juego de "jugar para ganar" relacionado con el cultivo de cannabis y me parece genial. A más de un prohibicionista le va a dar algo cuando se entere 😜.
One of the things I like most about Hashkings is that there is a large and very active Spanish-speaking community. This is important if you don't speak English well. But what I like the most is that it is a game related to the cannabis world. I know a little about the cannabis world and the products that the growing cannabis industry offers, but I had not seen until now a "play to earn" game related to cannabis cultivation and I think it's great. More than one prohibitionist is going to get something when they find out 😜.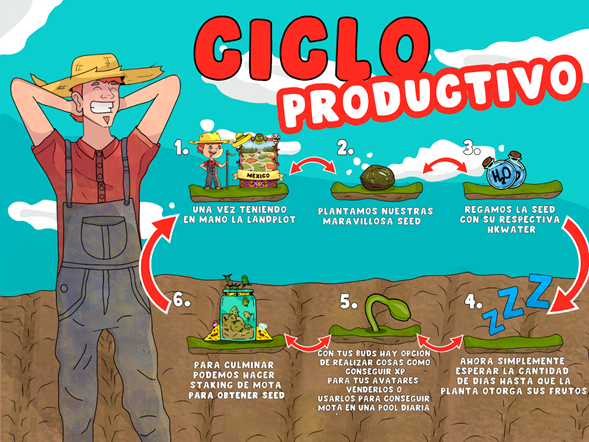 Entré en Haskings gracias al empujón final del amigo @Morenow. En una publicación suya que vi en la comunidad de Weedcash (comunidad dedicada al mundo y la cultura canábica) invitaba a la gente a entrar en el Discord de Mundo Virtual y conseguir así un avatar gratis para empezar a jugar. Eso hice y al momento tuve mi avatar. Pregunté cual era la mejor estrategia a seguir para un principiante y me dijeron que sería interesante que subiera el nivel de mi avatar. Pregunté que como se hacía eso y me contestaron que fumando porros. ¿Como? A ver, que yo vengo de la comunidad de la que vengo y solo faltaba que me dijeran eso. Empecé vapeando.
I entered Haskings thanks to the final push of my friend @Morenow. In a publication of his that I saw in the community of Weedcash (community dedicated to the world and the cannabis culture) he invited people to enter the Discord of Virtual World and thus get a free avatar to start playing. That's what I did and immediately I had my avatar. I asked which was the best strategy to follow for a beginner and they told me that it would be interesting to raise the level of my avatar. I asked how to do that and they told me that I should smoke joints. How? Well, I come from the community I come from and they only needed to tell me that. I started vaping.

Como veía que el nivel de mi avatar no subía, pasé a mayores con un crocanti.
As I saw that the level of my avatar did not go up, I went further with a crocanti.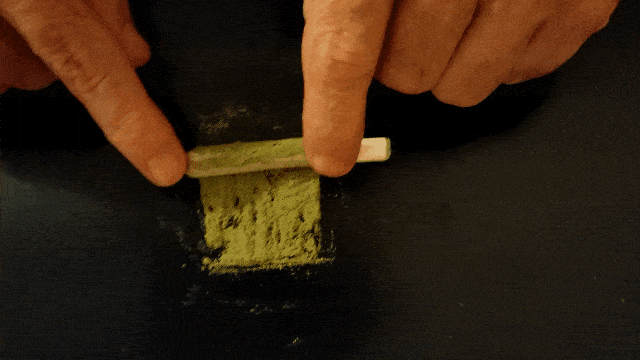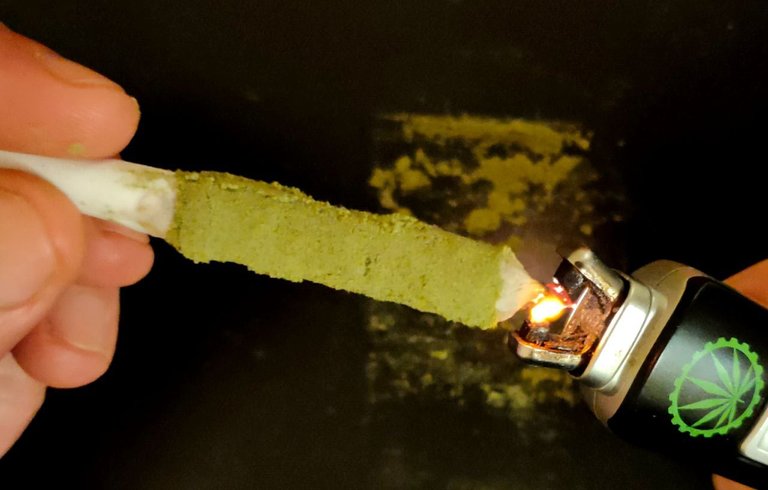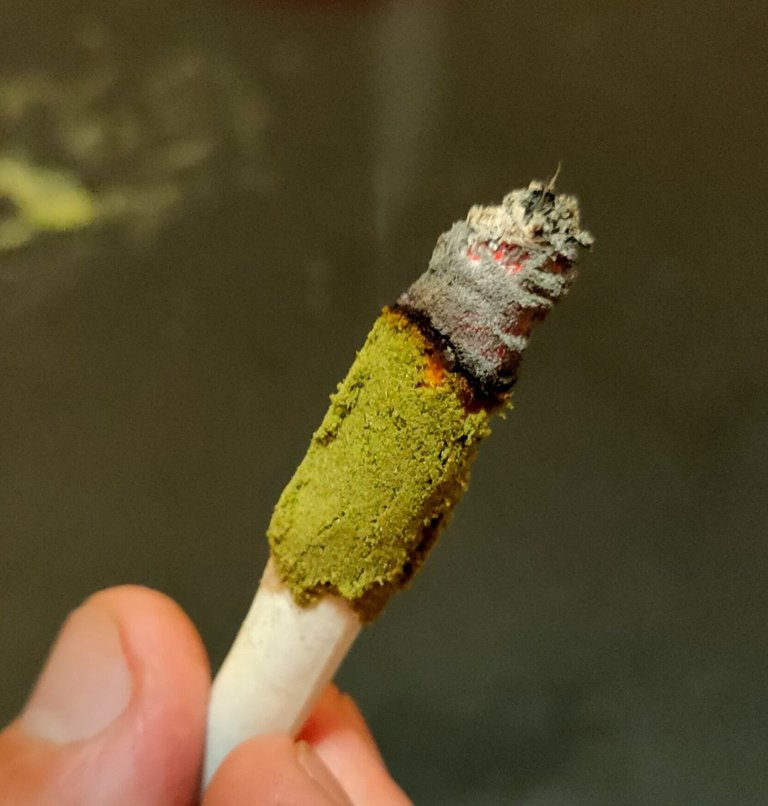 Nada, aquello no subía de nivel. Decido poner toda la carne en el asador y liarme un crusaito.
Nothing, it did not go up in level. I decided to put all my eggs in the basket and roll a cross joint.
Yo con un subidón acojonante y mi avatar bien quieto. No puede ser, algo estoy haciendo mal seguro, seguro. Con lo ojos rojos cual pimiento morrón me pongo a investigar a ver si en el juego hay alguna opción para fumar petardos. Y efectivamente la hay. Es esta.
Me with an amazing high and my avatar very still. It can't be, I'm doing something wrong for sure, for sure. With my eyes as red as red bell pepper I start to investigate to see if in the game there is an option to smoke firecrackers. And indeed there is. This is it.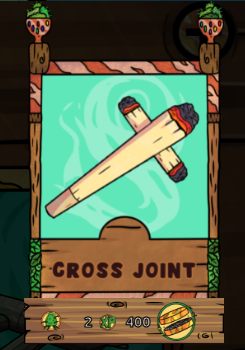 Por lo demás todo muy bien con el juego, algún pequeño error con la forja de avatares pero cosillas sin importancia.
For the rest everything very well with the game, some small error with the forge of avatars but little things without importance.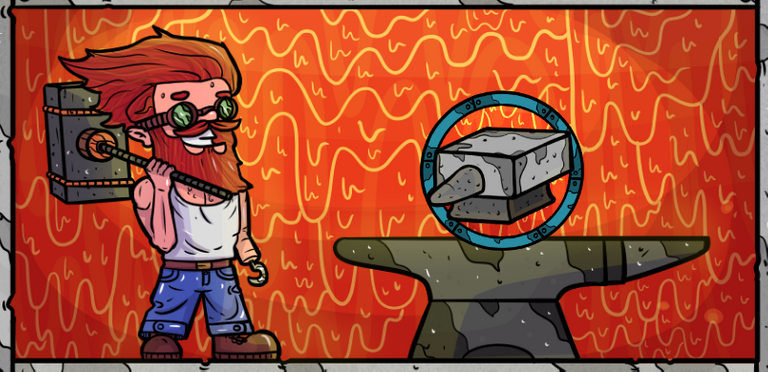 En Discord tengo el mismo nombre de usuario HappyFrog420-new#2784 aunque tengo que decir que no me muevo muy bien por Discord y no soy un usuario muy activo. Hay demasiada información para procesar y no dispongo de tanto tiempo. Si no eres como yo y te mueves bien en Discord te recomiendo que entres en el de Mundo Virtual. Encontrarás mucha información actualizada sobre juegos "play2earn" de dentro de Hive y de fuera. Para información concreta sobre el juego de @hashkings te recomiendo su Discord Oficial Hashkings y la página del juego, para todo lo relacionado con la cultura y el mundo cannábico date una vuelta por la comunidad Weedcash en Hive y para todo lo demás, comunidad de Oneup y Discord de Oneup.
In Discord I have the same user name HappyFrog420-new#2784 although I have to say that I do not move very well by Discord and I am not a very active user. There is too much information to process and I don't have that much time. If you are not like me and you move well in Discord I recommend you to enter the Mundo Virtual. You will find a lot of updated information about "play2earn" games from inside Hive and outside.For specific information about the @hashkings game I recommend you their official Discord Hashkings and the game page, for everything related to the cannabis culture and world take a look at the Weedcash community in Hive and for everything else oneup community and Discord Oneup.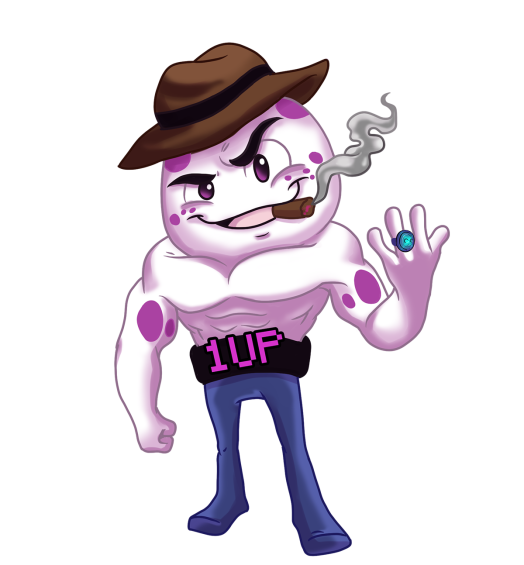 Si has tenido el valor de llegar hasta aquí, te mereces que tengas un gran día.
If you've had the courage to make it this far, you deserve to have a great day.
Translated with www.DeepL.com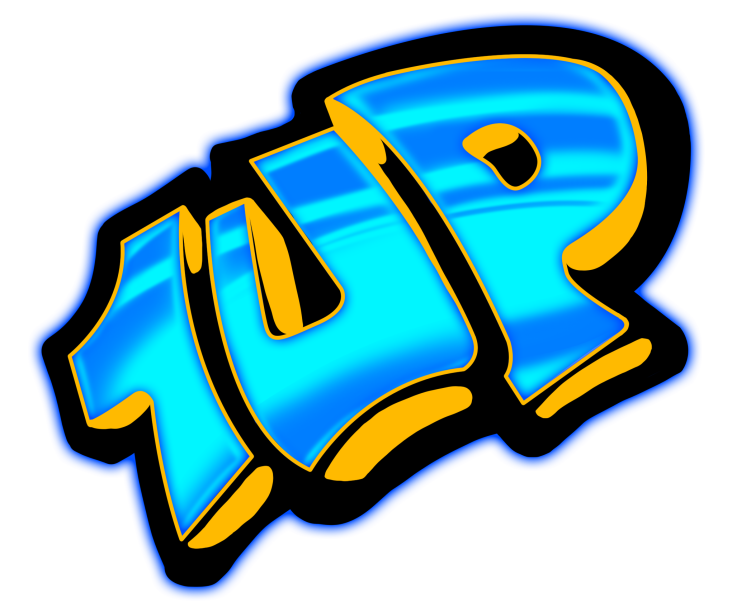 ---
---