Inoculating mycorrhiza / Inoculando micorrizas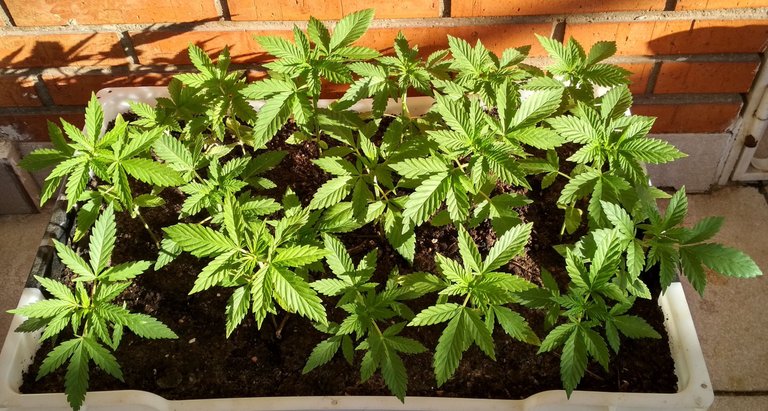 Mycorrhizae
Hello cannabis culture lovers. I hope everything is going well for you. In organic growing it is very important to have a good microbial activity in the substrate. Microorganisms help to break down organic matter, in food suitable for plants. Therefore, yesterday I inoculated the substrate with microorganisms that I buy in my usual Growshop. This time I applied it with the irrigation water. It is a mixture of mycorrhizal fungi and beneficial bacteria for the root of the plants.
Micorrizas
Hola amantes de la cultura cannábica. Espero que todo os vaya bien. En el cultivo orgánico es muy importante tener una buena actividad microbiana en el sustrato. Los microorganismos ayudan a descomponer la materia orgánica, en alimento apto para las plantas. Por eso, ayer inoculé el sustrato con microorganismos que compro en mi Growshop habitual. Esta vez lo apliqué con el agua de riego. Es una mezcla de hongos micorrizas y bacterias beneficiosos para la raíz de las plantas.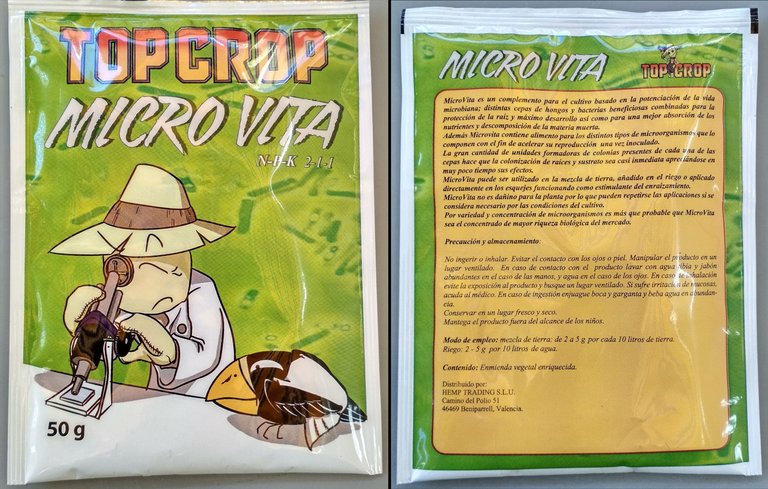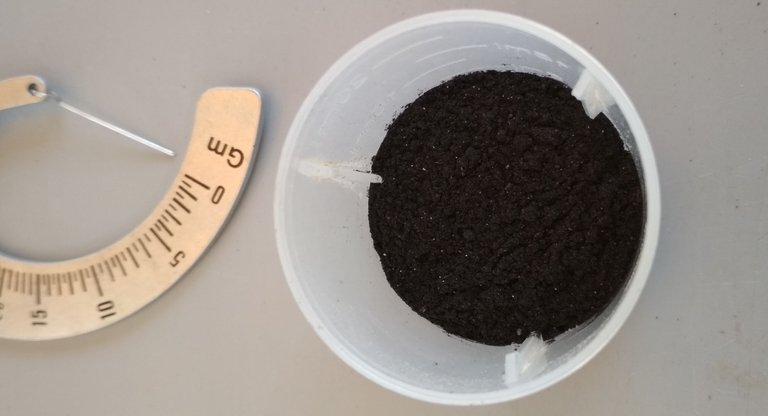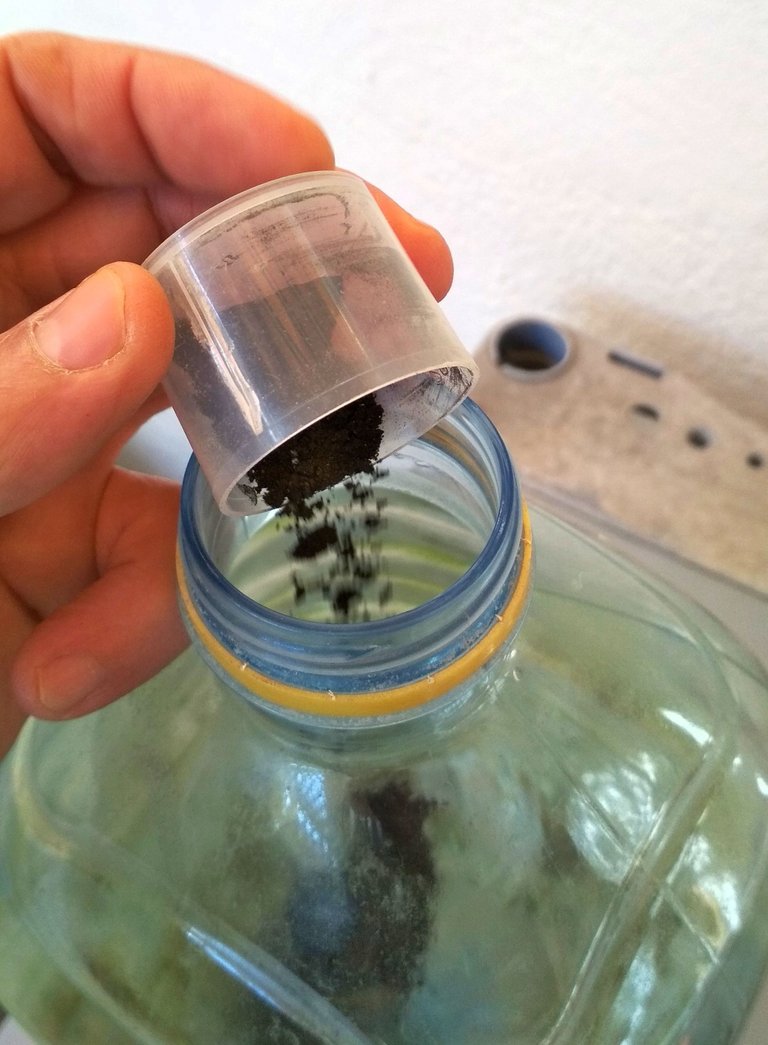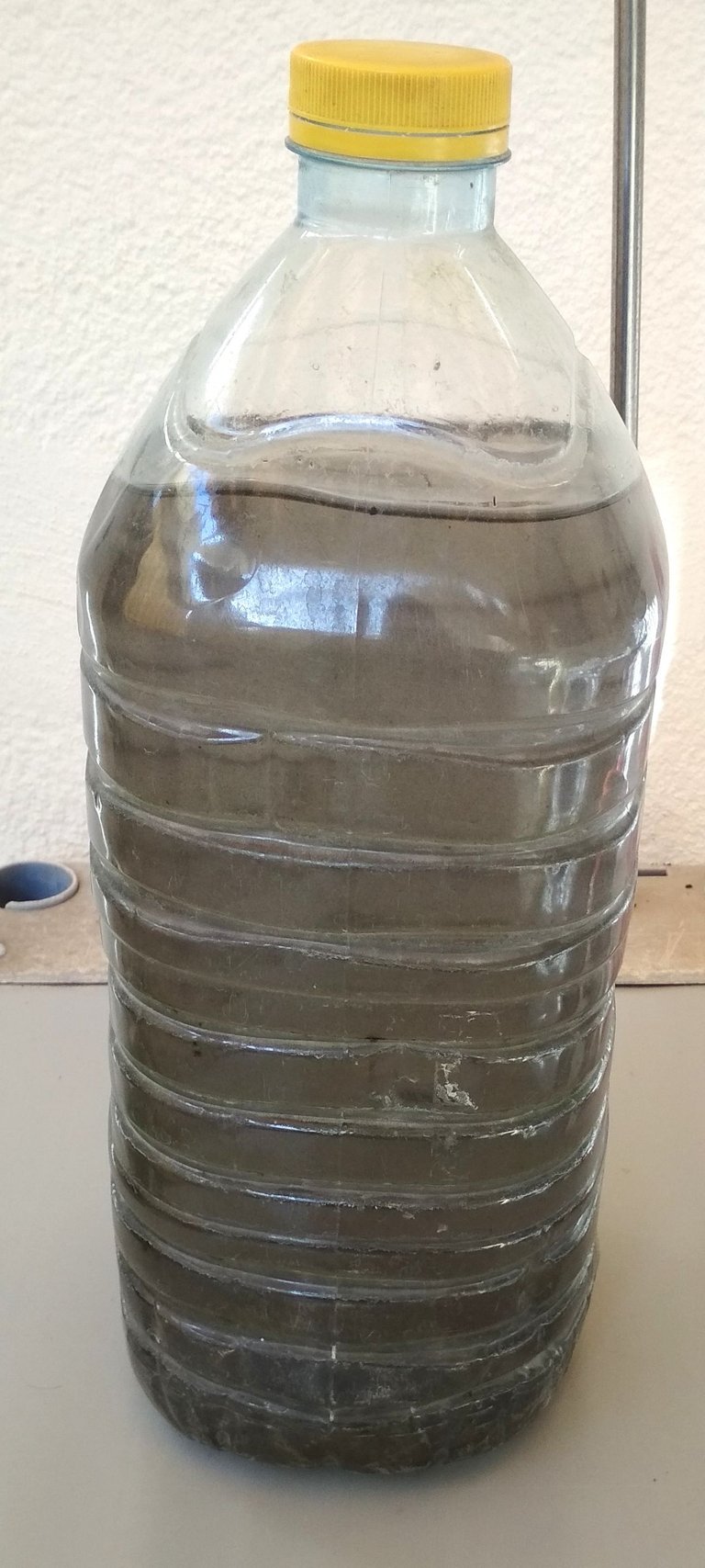 Bloom
Yesterday I passed to blooming this box. I could have waited until the fourth layer of leaves was well formed, but out of necessity and urgency I have advanced the cycle a little. In the following boxes I will wait a little longer.
I like the light of the first rays of the morning that hit the plants. It is a very warm light that I can't capture well with my phone. It is not as intense as the midday light and allows me to see very well how the ladies are doing.
Floración
Ayer pasé a floración esta caja. Podría haber esperado a que se formara bien el cuarto piso de hojas que está saliendo, pero por necesidad y urgencia he adelantado un poco el ciclo. En las siguientes caja esperaré un poco más.
Me gusta la luz de los primeros rayos de la mañana que dan en las plantas. Es una luz muy cálida que no puedo captar bien con el teléfono. No es una luz tan intensa como la del mediodía y permite ver muy bien como van las chicas.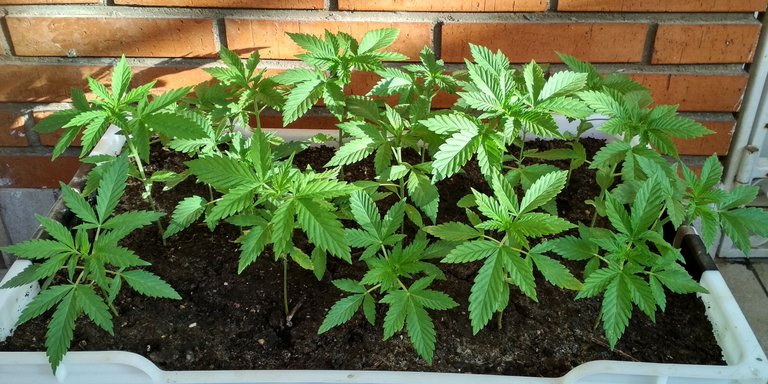 20:00 (18:00 UTC) time to put them away.
20:00 (18:00 UTC) hora de guardarlas.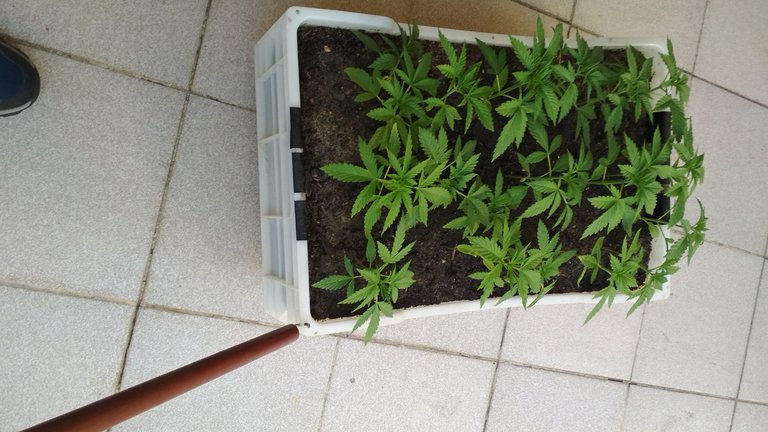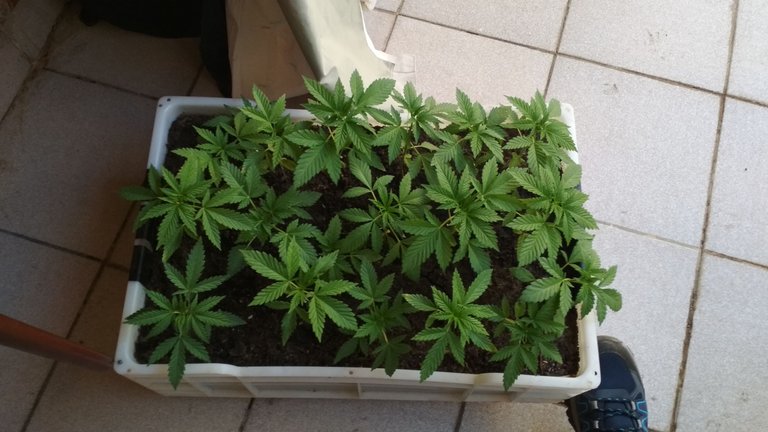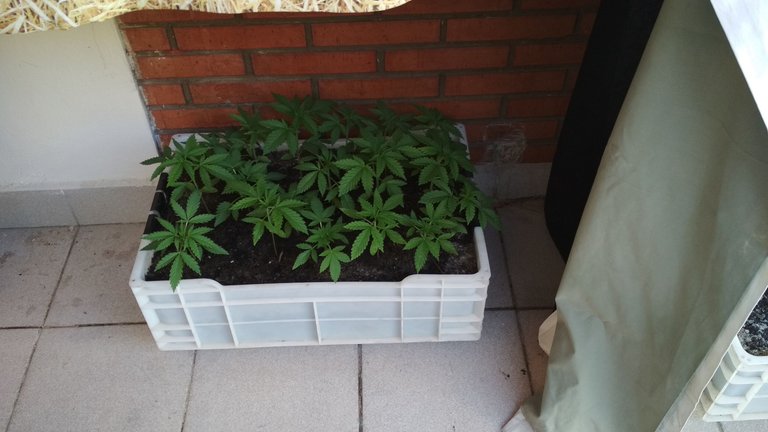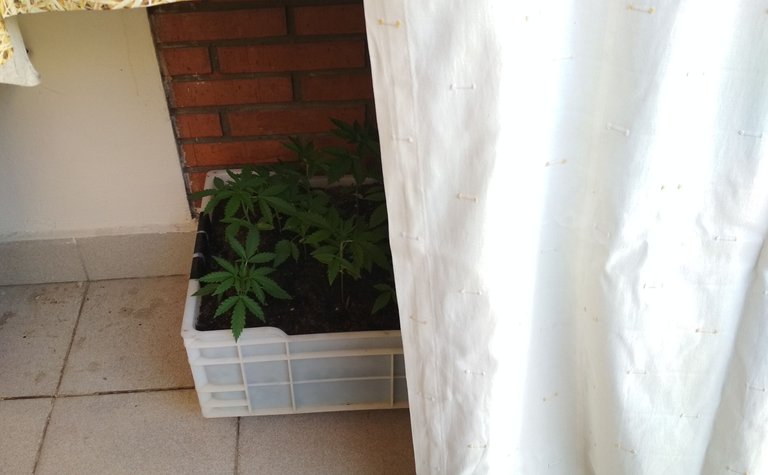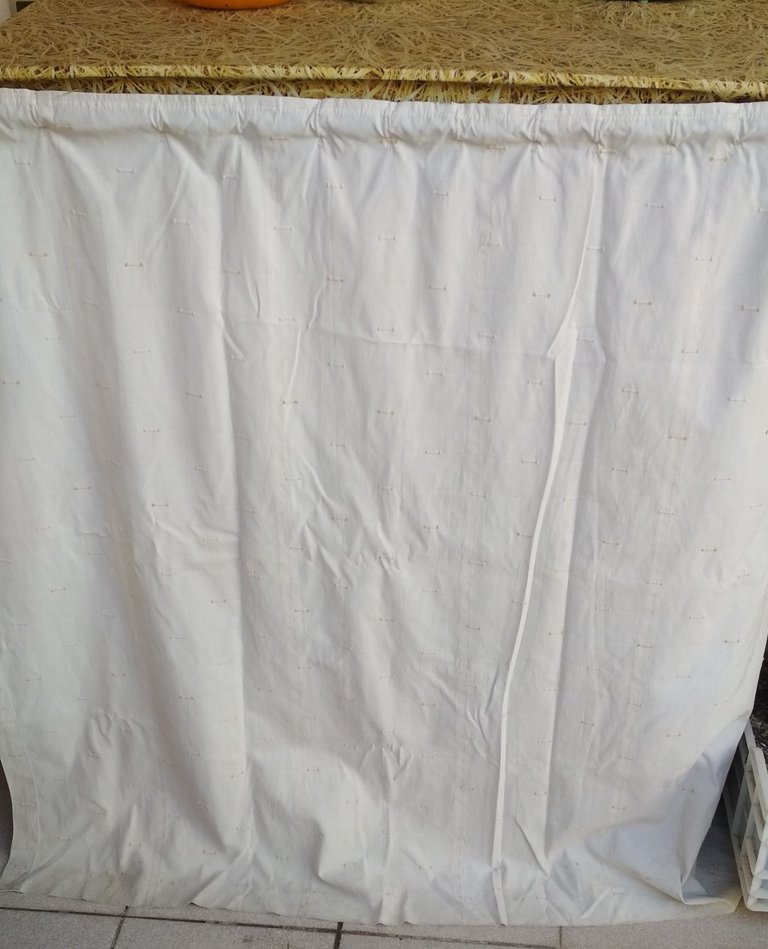 This year the stems are thicker and better formed than last year. They also have stronger leaves and there is no Powdery Mildew to be seen anywhere. Last year I would have seen powdery mildew. I think re-correcting the pH, cleaning the terrace thoroughly and doing preventative treatments is paying off.
Este año tienen el tallo más grueso y mejor formado que el año pasado. También tienen las hojas más fuertes y no se ve Oidio por ninguna parte. El año pasado ya hubiese visto Oidio. Creo que volver a corregir el pH, limpiar a fondo la terraza y hacer tratamientos preventivos está dando sus frutos.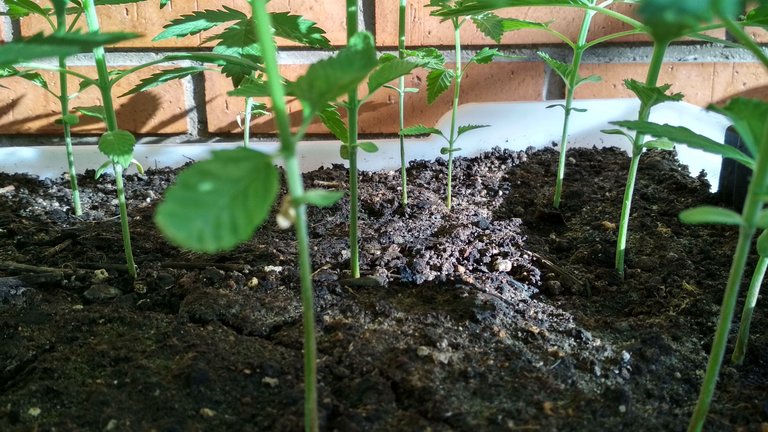 Extra balls
These pots are extra balls. I always germinate more seeds than I want to plant because some of them fail. They failed less than I expected and as they don't fit in the boxes, I put them in pots so as not to throw them away. I don't transplant them, they stay in those pots until the end. What they give, they give. Today I put a little more humus in the pots.
Bolas extra
Estas macetas son bolas extras. Siempre pongo a germinar más semillas de las que quiero plantar porqué algunas fallan. Fallaron menos de las que esperaba y como en las cajas no caben, para no tirarlas las pongo en macetas. No las trasplanto se quedan es esas macetas has el final. Lo que dan, dan. Hoy les he puesto un poco más de humus a las macetas.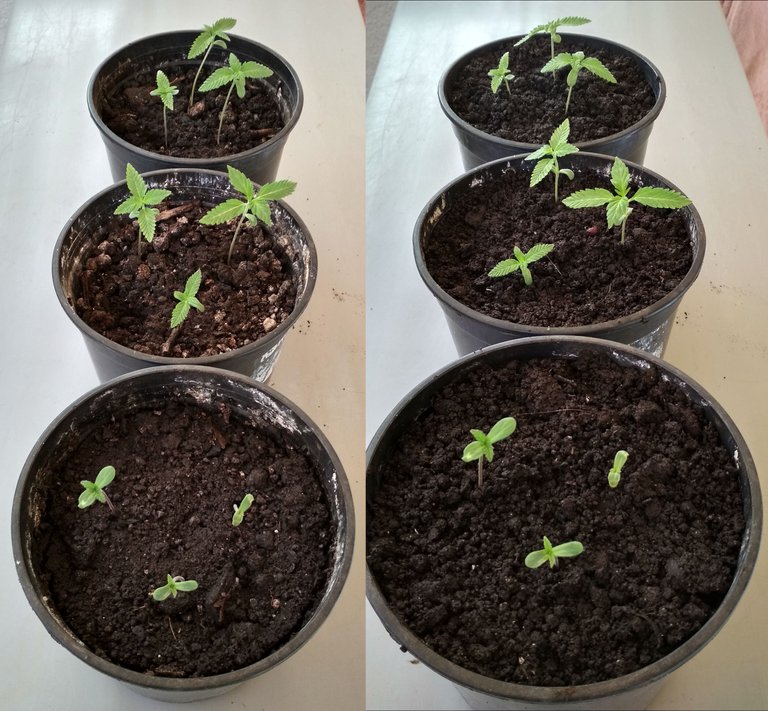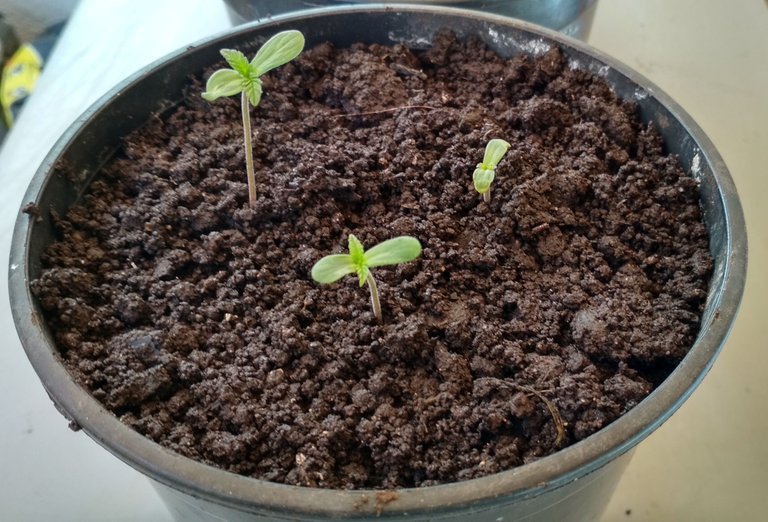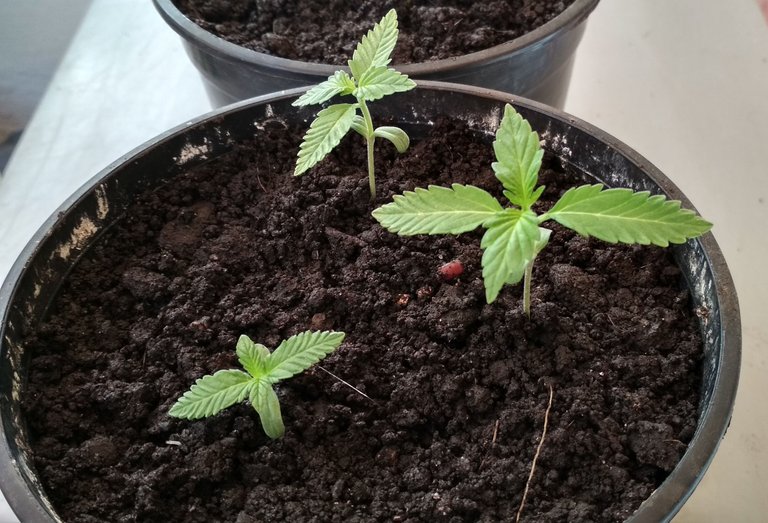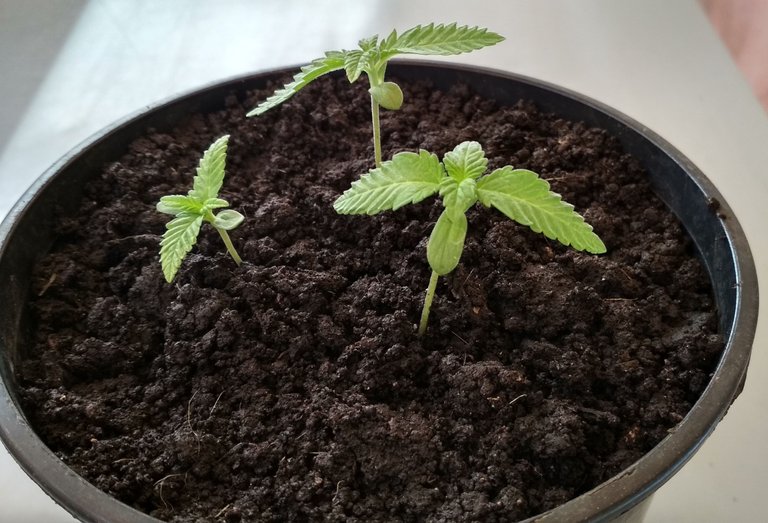 That's all for today. I hope you liked it and have a nice day.
Eso es todo por hoy. Espero que te haya gustado y que tenga un buen día.

Translated with www.DeepL.com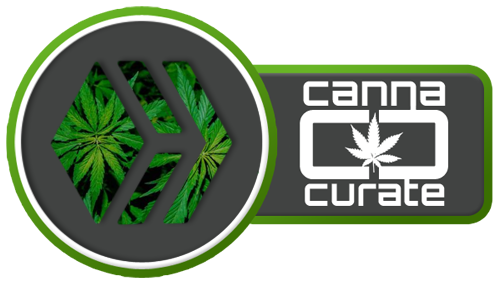 ---
---