Growing cabinet under test / Cabina de cultivo en pruebas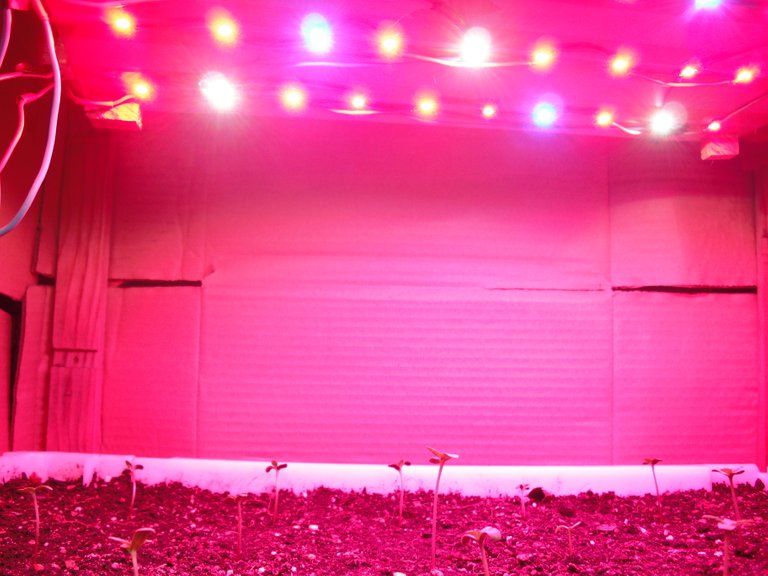 Hello again cannabis culture lovers. A few days ago I started this growing cabinet. You can see the publication in this link:
https://www.weedcash.network/@happyfrog420-new/cabin-finished-and-working-cabina-terminada-y-funcionando
Hola de nuevo amantes de la cultura cannábica. Hace unos días puse en marcha esta cabina de cultvio. Puedes ver la publicación en este enlace:
https://www.weedcash.network/@happyfrog420-new/cabin-finished-and-working-cabina-terminada-y-funcionando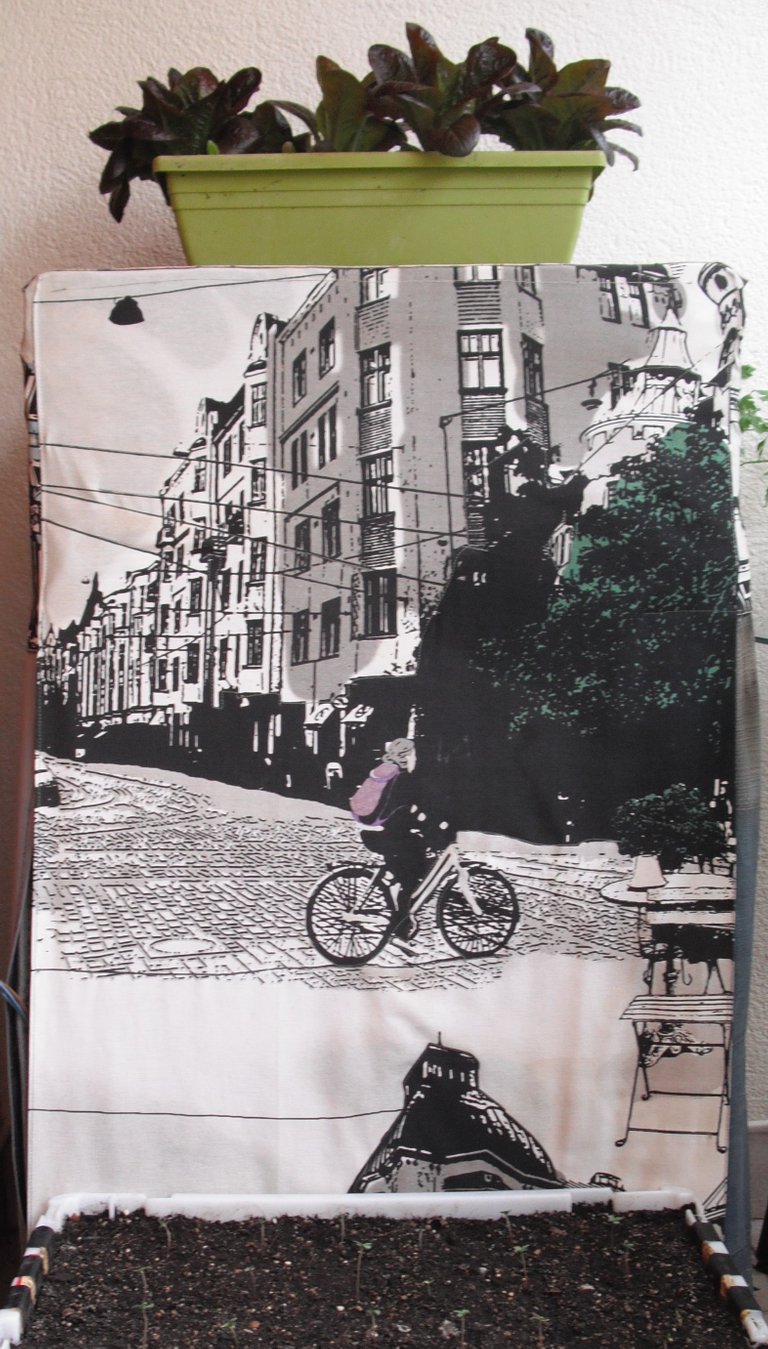 It is an experiment I'm doing to see if I can advance a little the growing season. Instead of starting to plant in March as I normally do, start in January or February.
Es un experimento que estoy haciendo para comprobar si puedo adelantar un poco la temporada de cultivo. En lugar de empezar a plantar en marzo como hago normalmente, empezar en enero o febrero.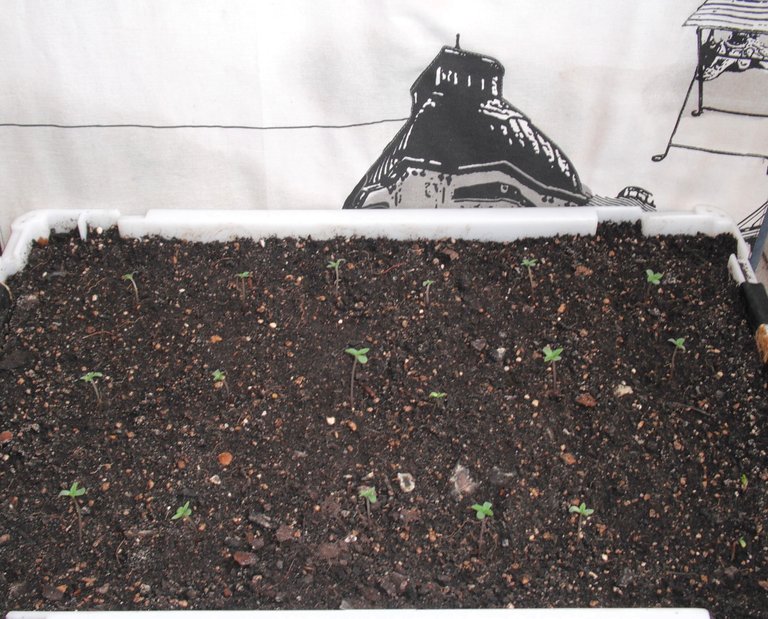 So far so good. All the seeds have sprouted and withstood the change to soil well. Keep in mind that it is winter and the temepratura during the last week was on average 4 ºC / 37.4 ºF minimum and 16 ºC / 60.8 ºF maximum. With how little the girls like the cold I see them quite well. This is what they look like now, how do you see them?
De momento va bien. Geminaron todas las semillas y aguantaron bien el cambio a la tierra. Hay que tener en cuenta que es invierno y la temepratura durante la semana pasada fue de media 4 ºC / 37.4 ºF minima y 16 ºC / 60.8 ºF de máxima. Con lo poco que le gusta el frío a las niñas las veo bastante bien. Este es el aspecto que tienen ahora. ¿Tú como las ves?.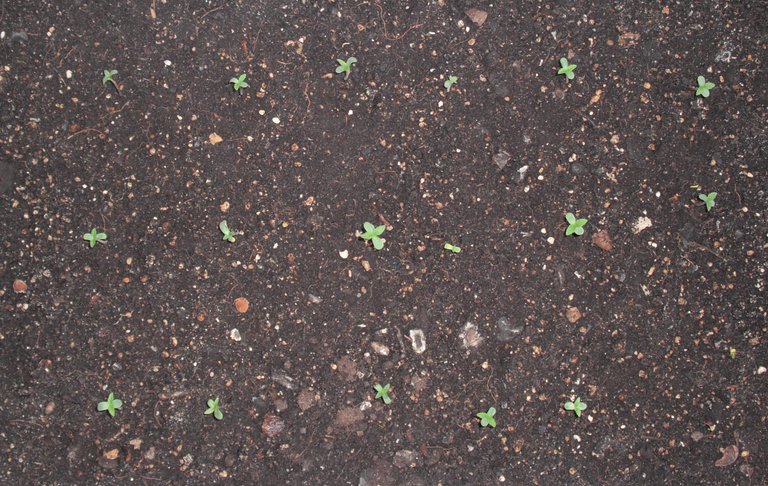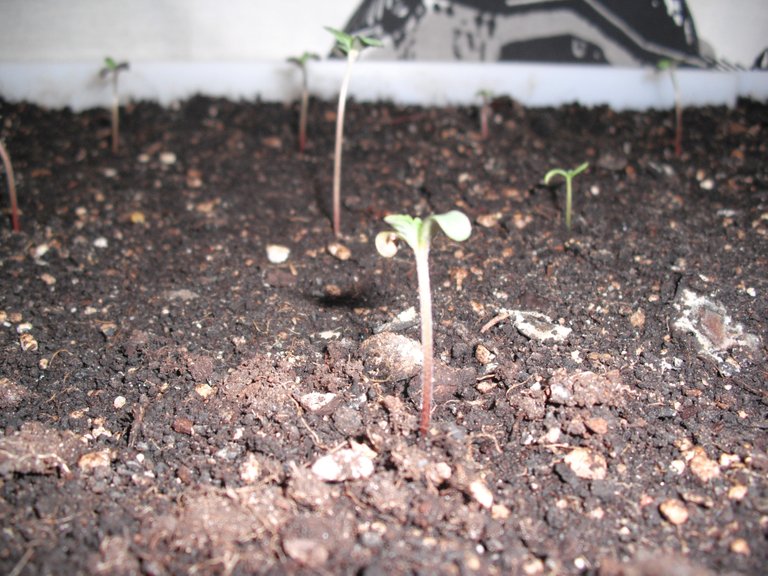 The LED lamp is on for 8 hours, from 24:00 to 8:00. At 8:00 I take them out of the cabinet and they get natural light until the sun goes down. When I get home, I put them back in the cabinet. They receive the minimum of artificial light, just enough so that they do not enter in bloom. When they are between 20 and 30 cm they will not receive any artificial light and will bloom only with natural light. That is the intention, we will see what happens in reality.
La lámpara LED está encendida durante 8 horas, de 24:00 a 8:00. A las 8:00 las saco de la cabina y reciben luz natural hasta que se va el sol. Cuando llego a casa, las vuelvo a guardar en la cabina. Reciben el mínimo de luz artificial, solo la justa para que no entren en floración. Cuando tengan entre 20 y 30 cm no recibirán nada de luz artifical y florecerán solo con luz natural. Esa es la intención, ya veremos que pasa en realidad.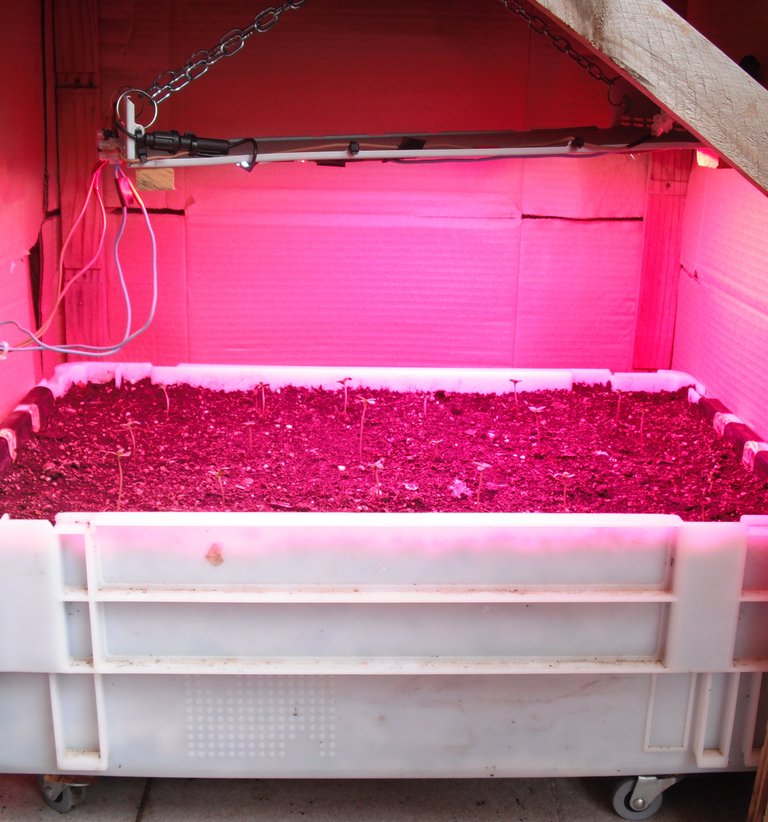 I hope you liked it and have a great day.
Espero que te haya gustado y que tengas un gran día.
Translated with www.DeepL.com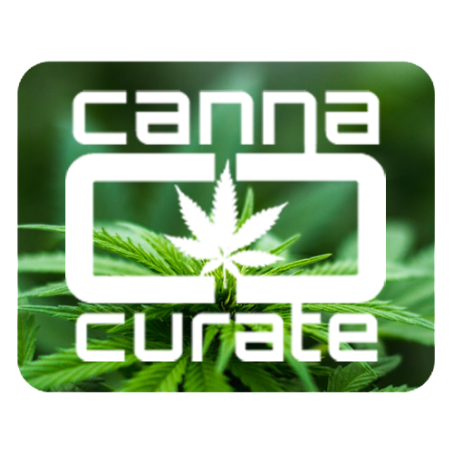 ---
---