Growing cabin almost finished / Cabina de cultivo casi terminada
Hello cannabis culture lovers. After a few busy and convulsive days, I have finally been able to dedicate some time to the grow tent and to make a publication. In the previous publication https://www.weedcash.network/@happyfrog420-new/the-led-lamp-works-la-lampara-led-funciona I checked that the LED lamp was working. I bought some of the things I was missing but not all of them. I bought some rings and some chain to hang and regulate the height of the lamp.
Que tal amantes de la cultura cannábica. Después de unos días ejetreados y convulsos, por fin he podido dedicarle tiempo al armario de cultivo y a hacer una publicación. En la publicación anterior https://www.weedcash.network/@happyfrog420-new/the-led-lamp-works-la-lampara-led-funciona comprobé que la lámpara LED funcionaba. Compré algunas de las cosas que me faltaban pero no todas. Compré algunas anillas y un poco de cadena para colgar y regular la altura de la lámpara.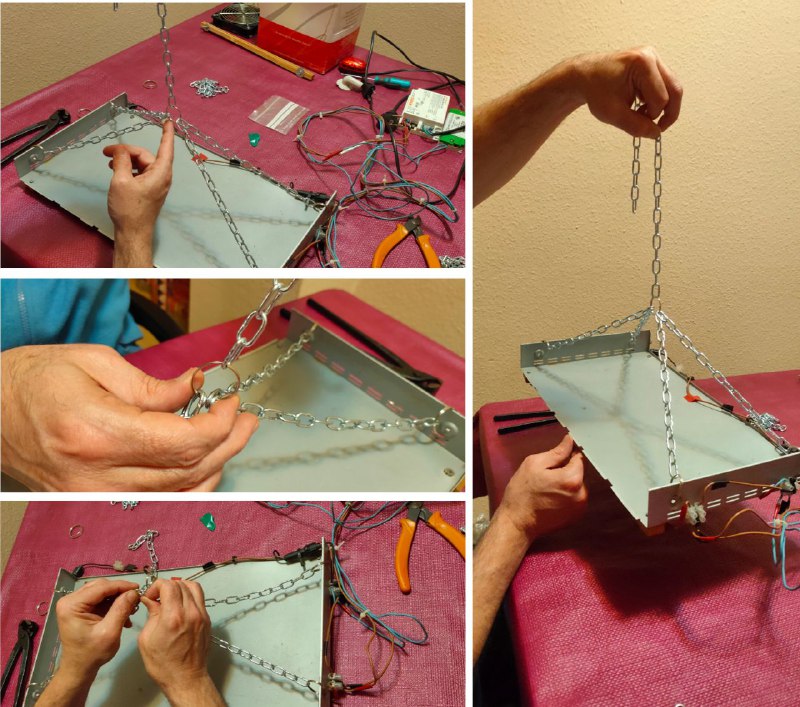 Inside the house we don't have space for an indoor grow, so we are going to set it up on the terrace. I am reusing a wooden structure to make the cupboard, it is where I have the lettuces. I am lining it with cardboard so that no light escapes. In the end we will cover it with fabrics that are custom made. We don't want to attract the attention of the neighbors. Tomorrow I hope to be able to do the light tests, I will let you know how they go.
Dentro de casa no tenemos espacio para un cultivo de interior, por eso vamos a montarlo en la terraza. Estoy reutilizando una estructura de madera para hacer el armario, es donde tengo las lechugas. Lo estoy forrando con cartón para que no se escape nada de luz. Al final lo taparemos con telas que están hechas a medida. No queremos llamar la atención de los vecinos. Mañana espero poder hacer las pruebas de luz, ya os contaré como van.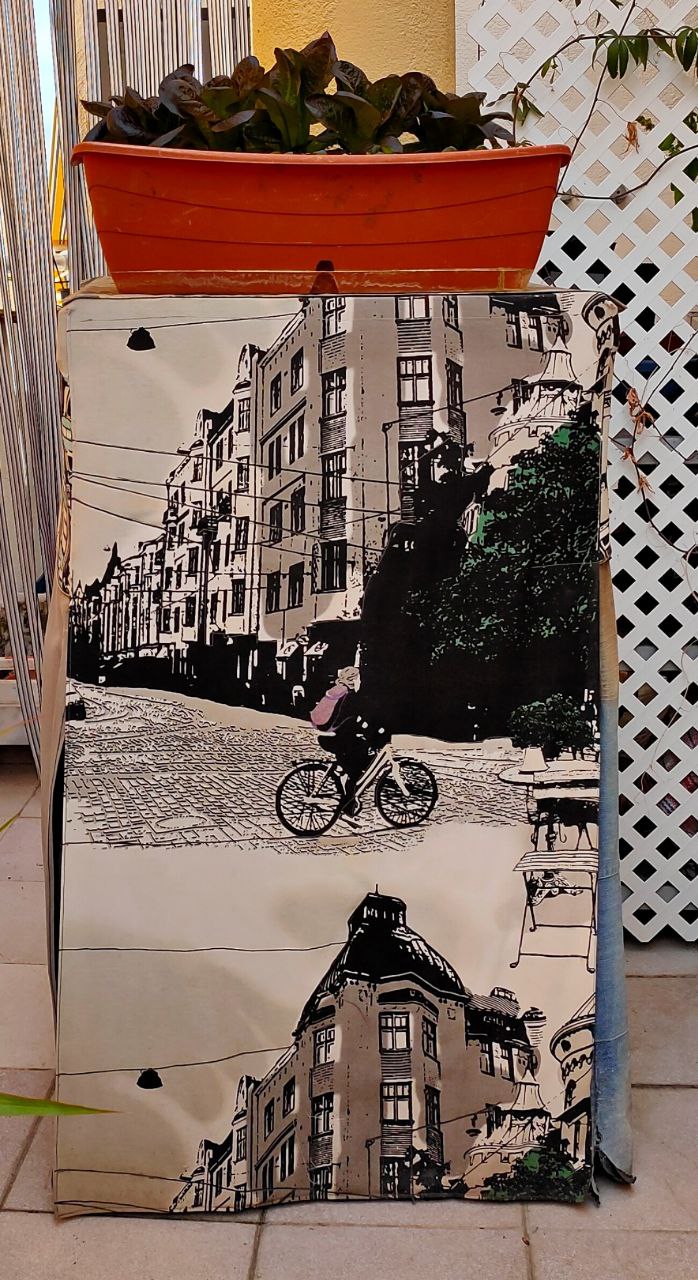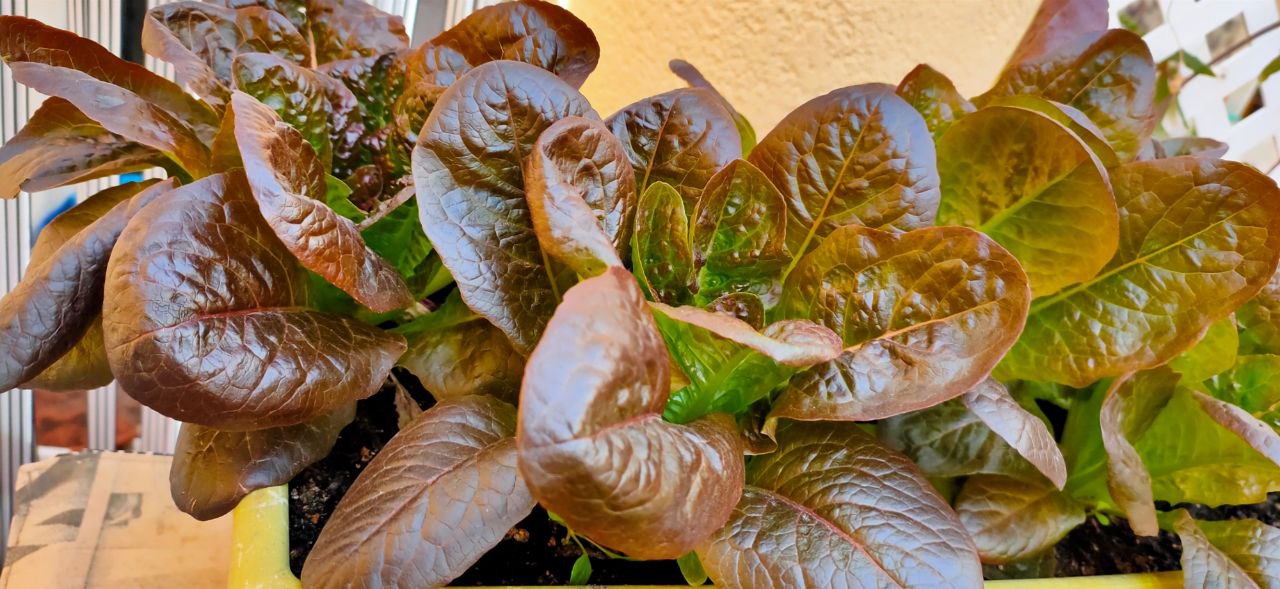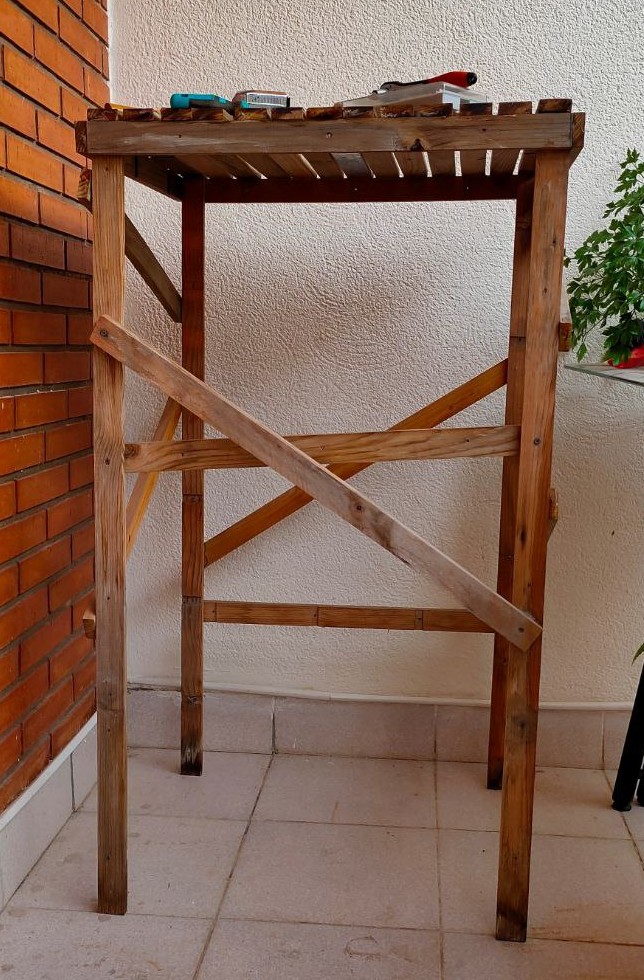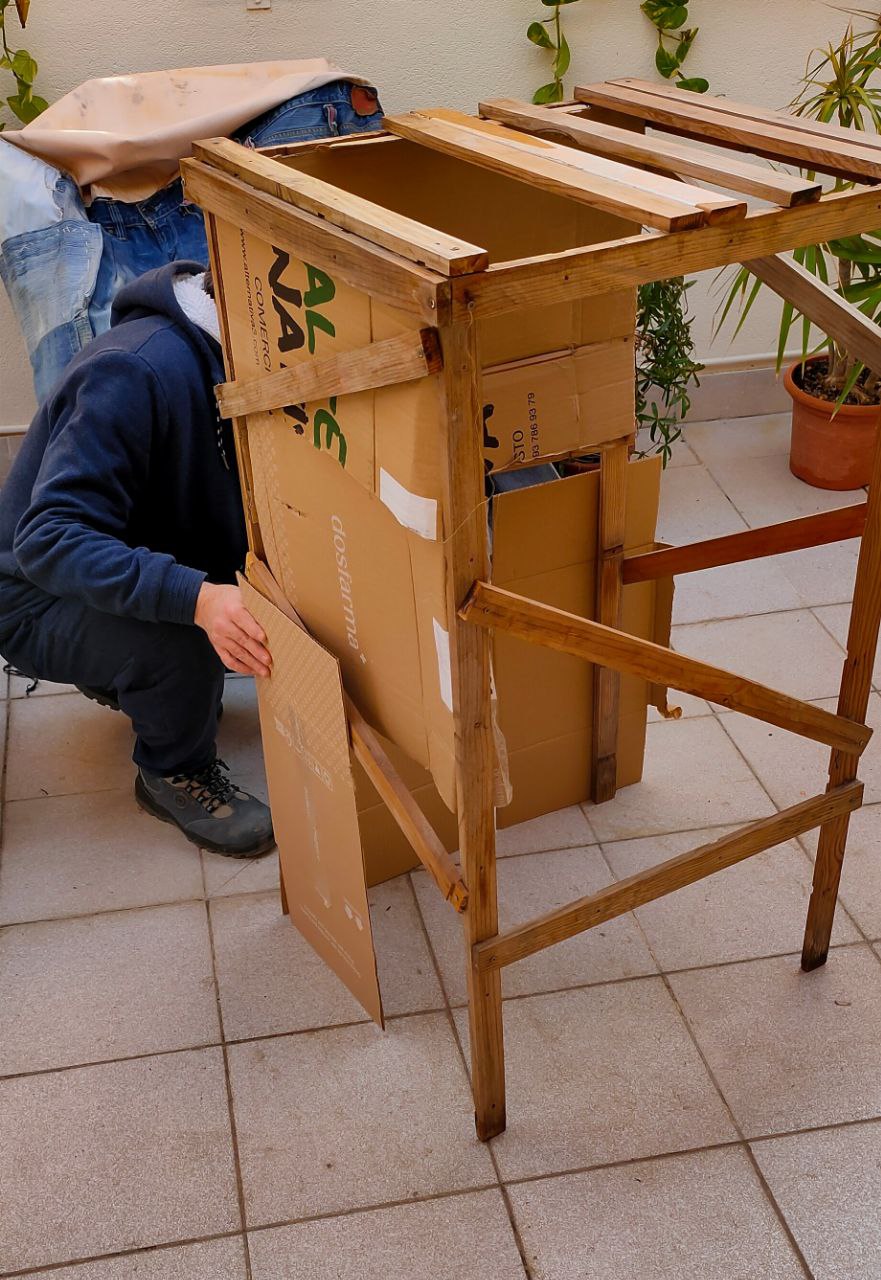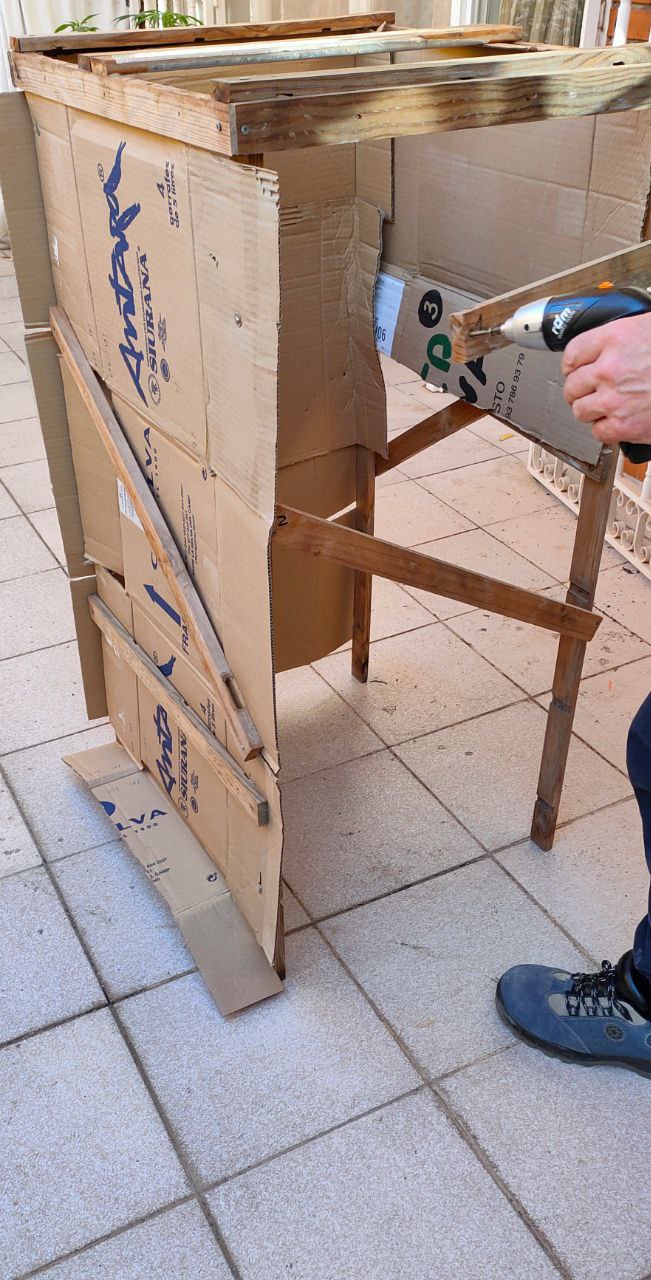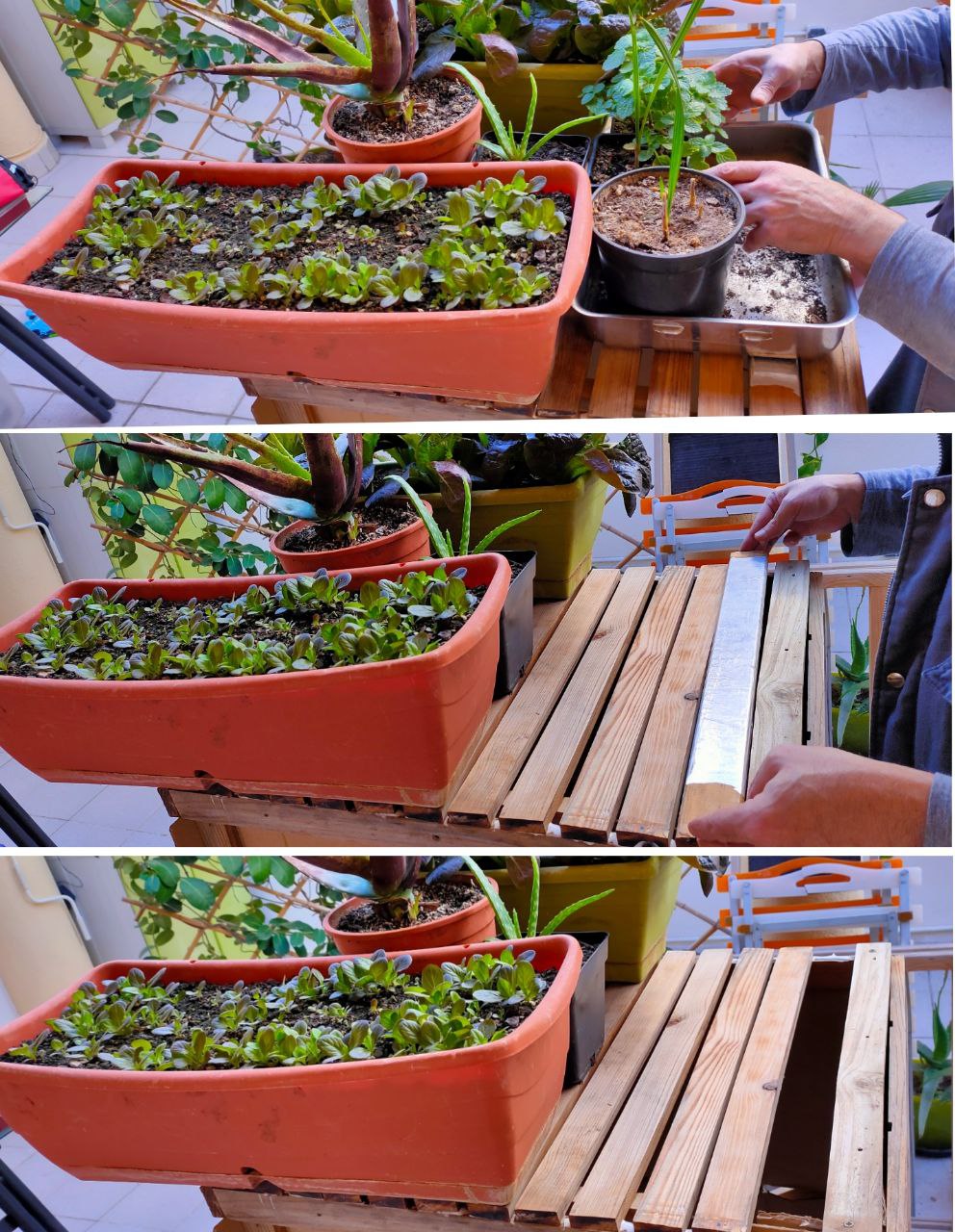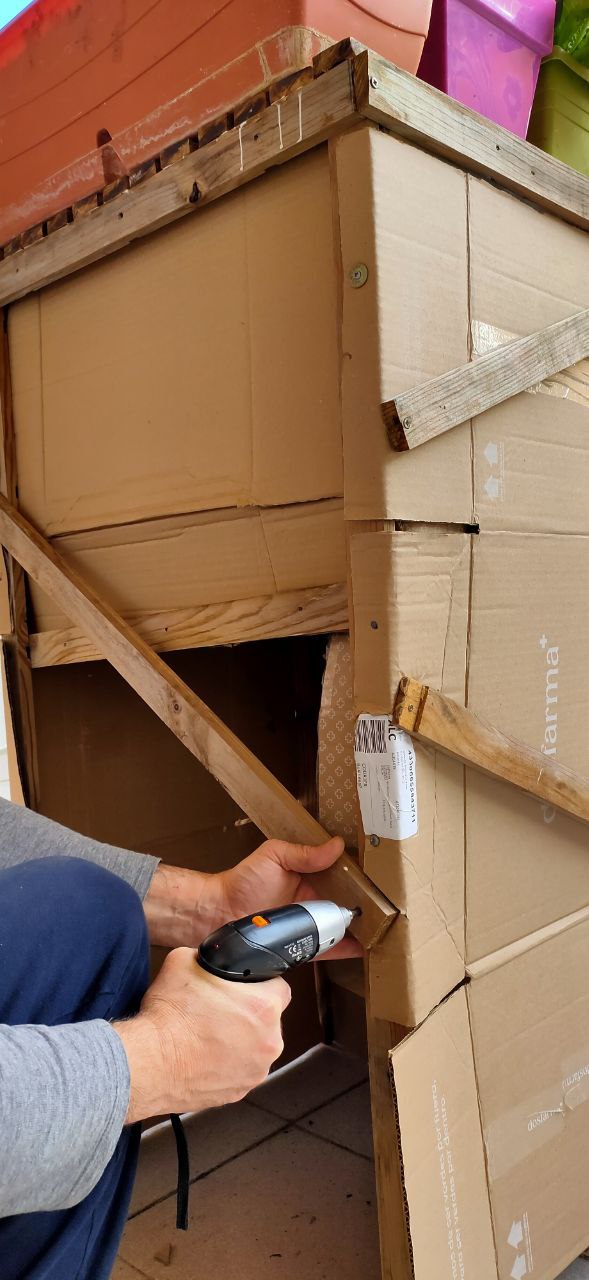 The cultivation is not going to be 100% indoor. The intention is to make the most of the daylight hours and put them in the closet so they do not enter flowering. When they are about 30 cm tall I will cut off the LED light and they will flower only outdoors. I am going to plant 18 seeds (one box) of five different types. Since it is winter and the germination percentage is lower than the rest of the year, I have soaked 24 seeds to compensate for the ones that may fail. If they all come out, hopefully, the other six I will plant in pots. That is the intention and we will see what really happens.
El cultivo no va a ser 100% de interior. La intención es aprovechar al máximo las horas de luz diurnas y ponerlas en el armario para que no entren en floración. Cuando tengan 30 cm de altura más o menos les cortaré la luz LED y florecerán solo en exterior. Voy a plantar 18 semillas (una caja) de cinco tipos diferentes. Como es invierno y el porcentaje de germinación es inferior al resto del año, he puesto a remojo 24 semillas para compensar las que puedan fallar. Si salen todas, ojalá, las otras seis las plantaré en macetas. Esa es la intención ya veremos que pasa realmente.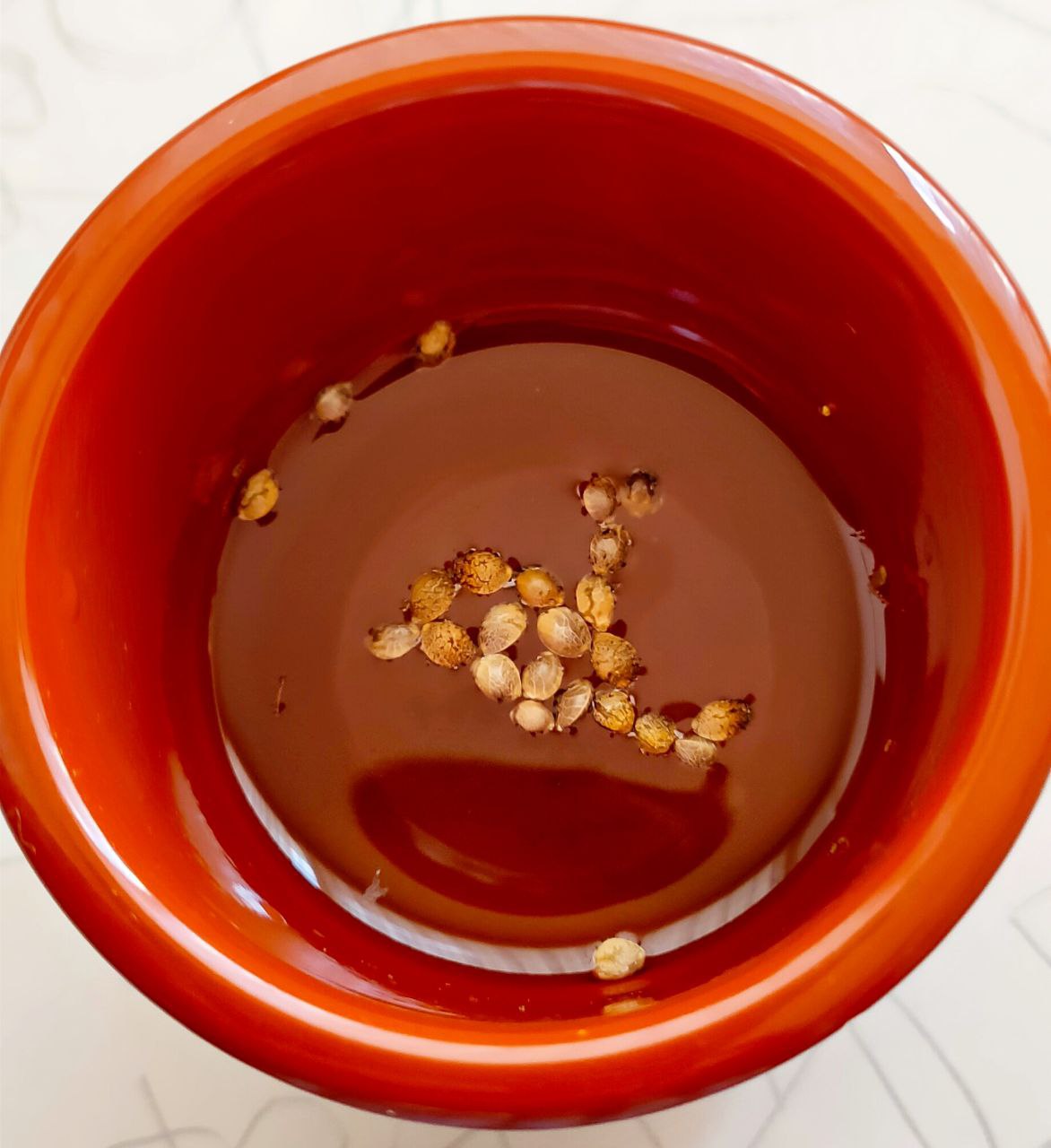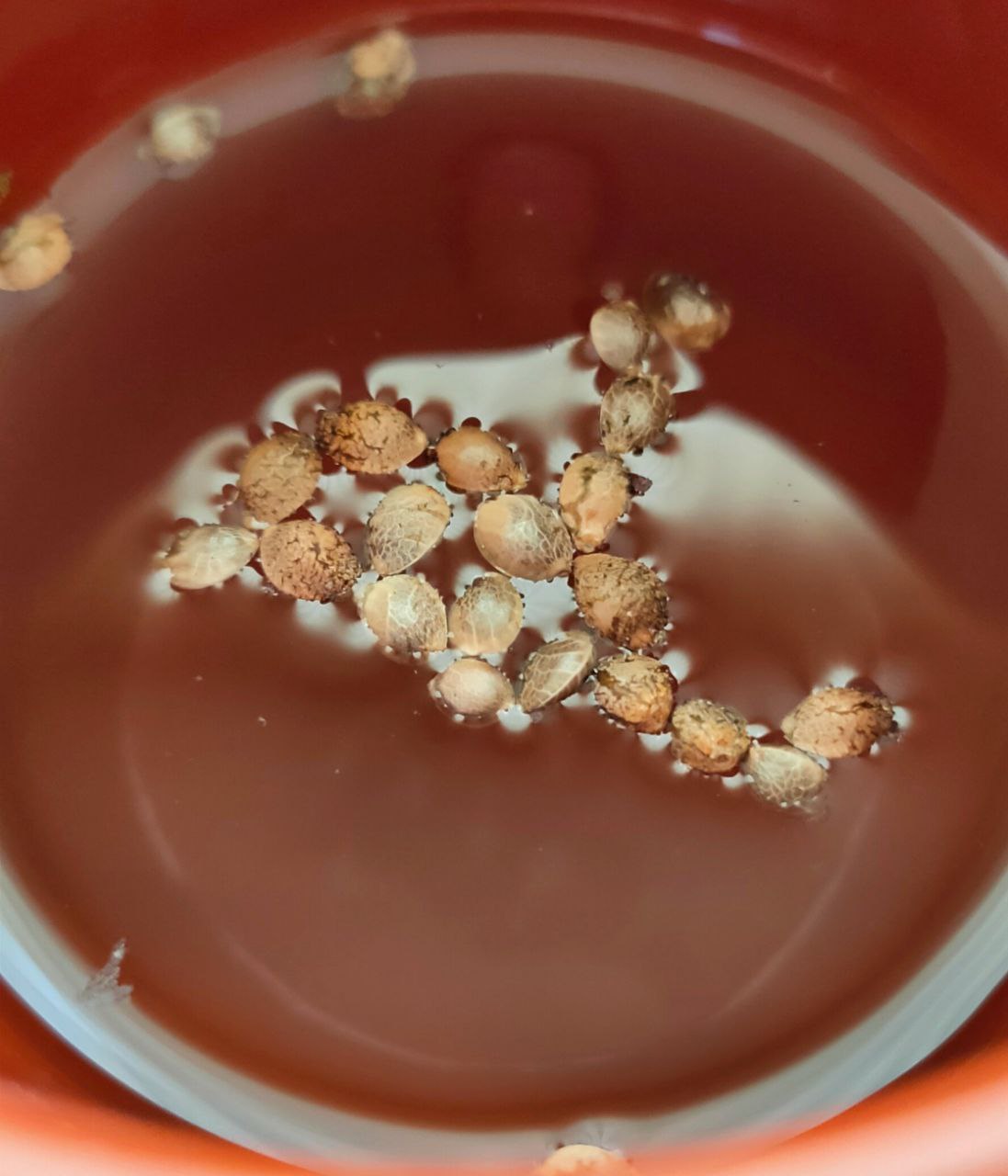 I hope you liked it and have a great day.
Espero que te haya gustado y que tengas un gran día
Translated with www.DeepL.com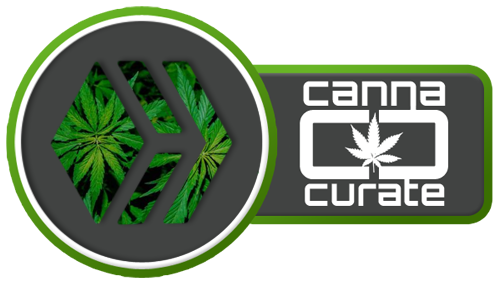 ---
---