Early harvest and sweet mandarin / Cosecha temprana y mandarina dulce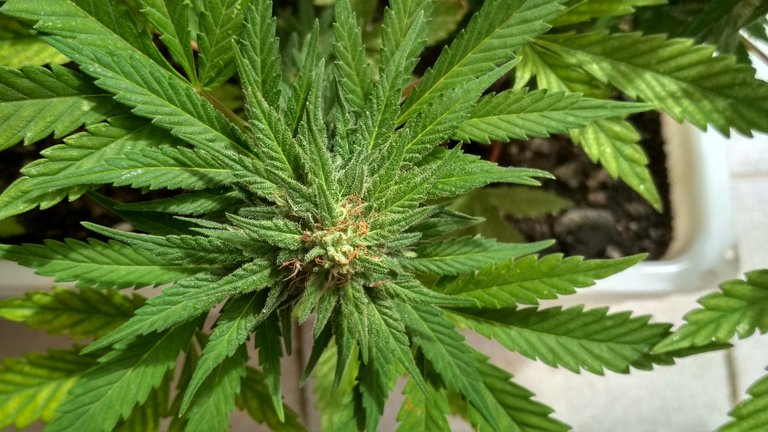 Early harvest
Welcome cannabis culture lovers. I will not be able to wait until all the plants in this box are mature. In a few days I will start to cut some that already have 40-50% of white trichomes. It is not the optimal point, I know.
Cosecha temprana
Bienvenidos amantes de la cultura cannábica. No voy a poder esperar a que todas las plantas de esta caja estén maduras. En pocos días empezaré a cortar algunas que ya tienen un 40-50% de tricomas blancos. No es el punto óptimo, lo sé.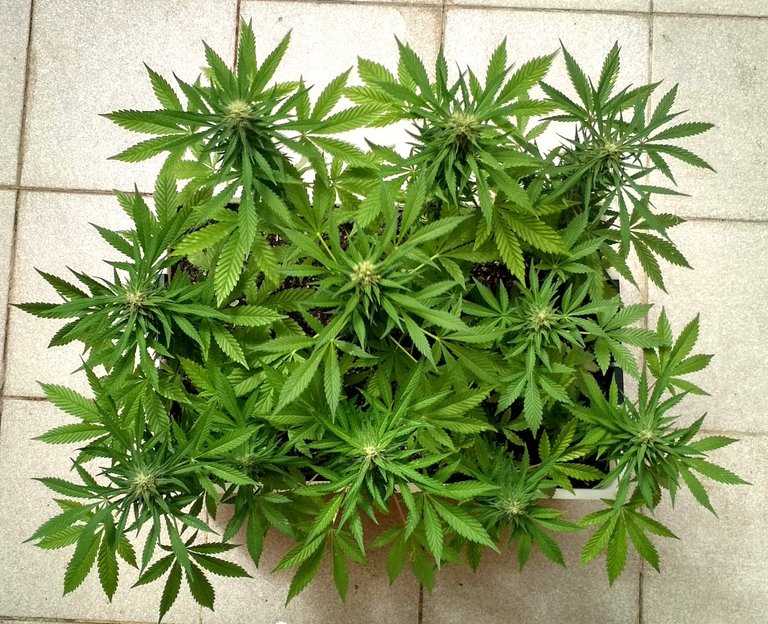 Why am I going to harvest a little earlier? Basically out of necessity. A month or so ago I ran out of stocks and have had to buy again. It's not legal here and every time I have to buy it's a lottery. This last time I met a person who had it at 5€/g (5€/0.035oz) and very well presented. With little leaf and little branch. I was lucky. It is Critical+ indoor, very, very, very Indica. I like Indicas but I prefer Sativa. The last joint of the day, if possible, let it be Indica. To keep me active during the day, Sativa. As it is not legal there is no choice, take it or leave it. Indica then. This is what I have left.
¿Porqué voy a cosechar un poco antes? Básicamente por necesidad. Hace un mes más o menos se me acabaron las reservas y he tenido que volver a comprar. Aquí no es legal y cada vez que tengo que comprar es una lotería. Esta última vez conocí a una persona que la tenía a 5€/g y muy bien presentada. Con poca hoja y poca rama. Tuve suerte. Es Critical+ de interior, muy, muy, muy Indica. Las Indicas me gustan pero prefiero Sativa. El último petardo del día, si puede ser, que sea Indica. Para mantenerme activo durante el día, Sativa. Como no es legal no hay donde elegir, o lo tomas o lo dejas. Pues Indica entonces. Esto es lo que me queda.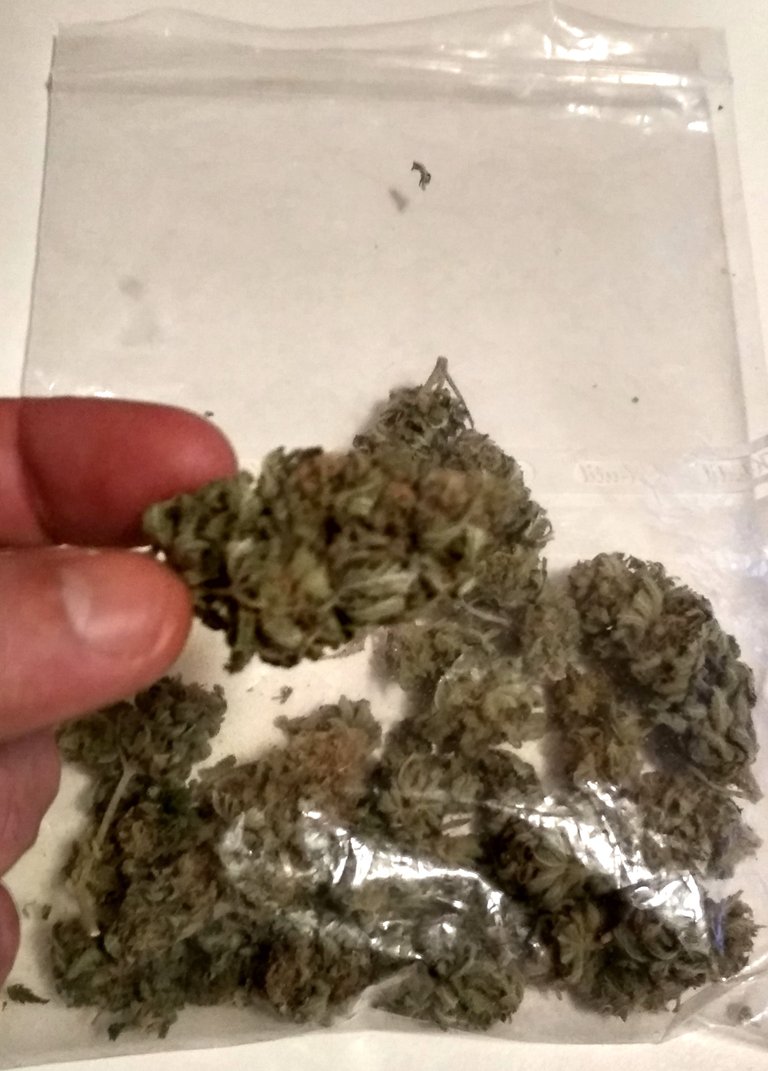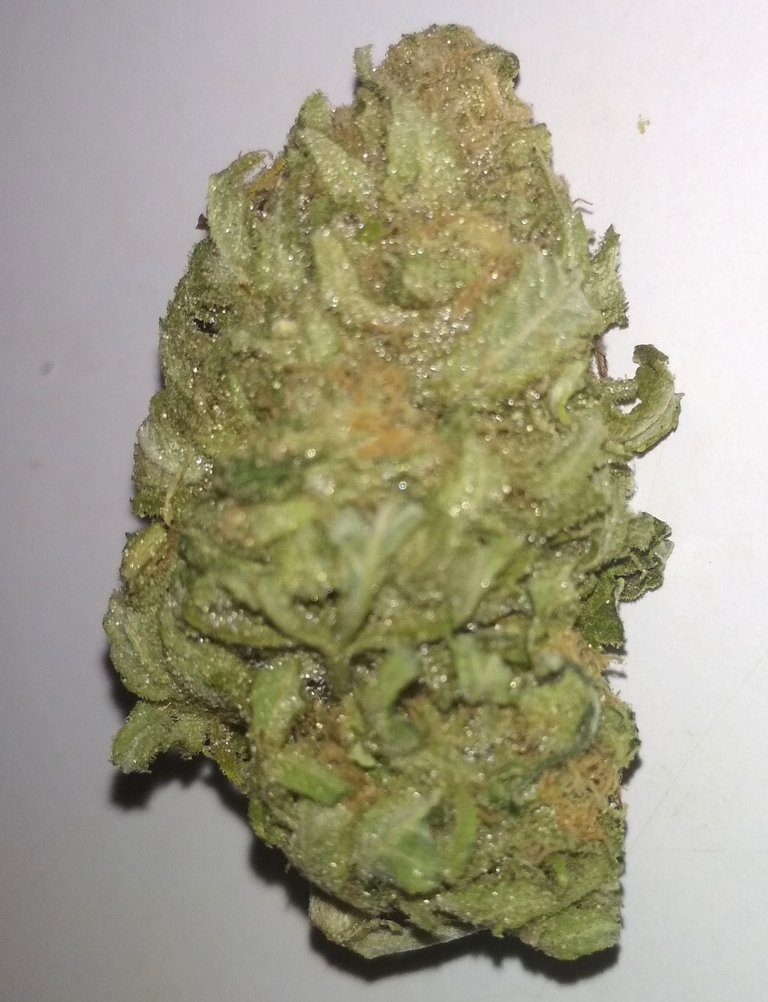 Tomorrow I will start cutting one each day. Once the whole box is harvested, I think I can leave the next one to mature as long as necessary.
Mañana empezaré a cortar una cada día. Una vez cosechada toda la caja, creo que ya podré dejar la siguiente madurando todo el tiempo que se necesario.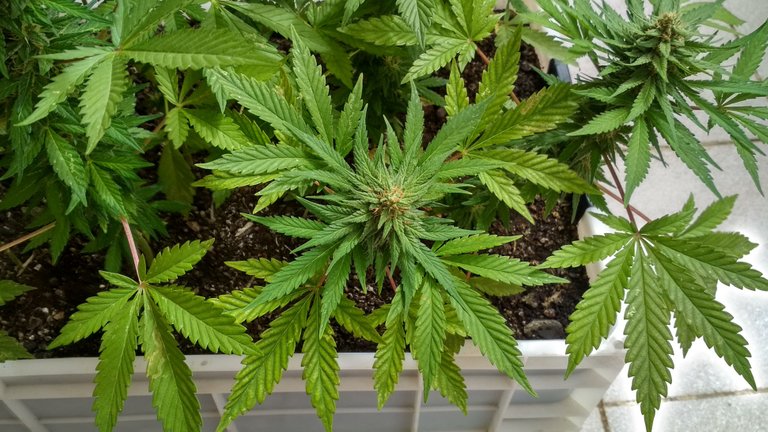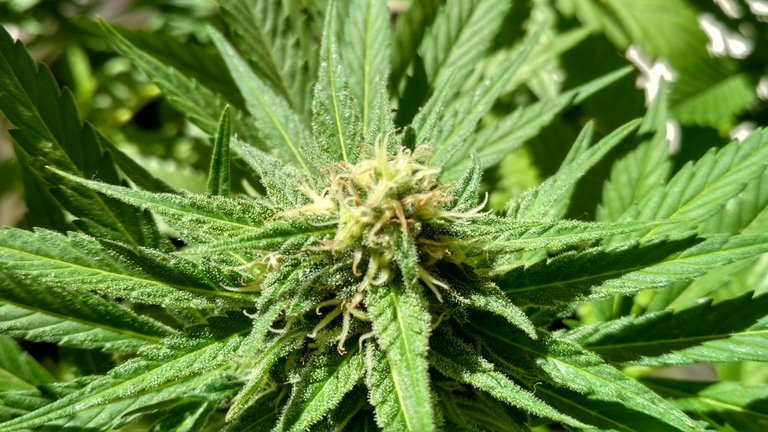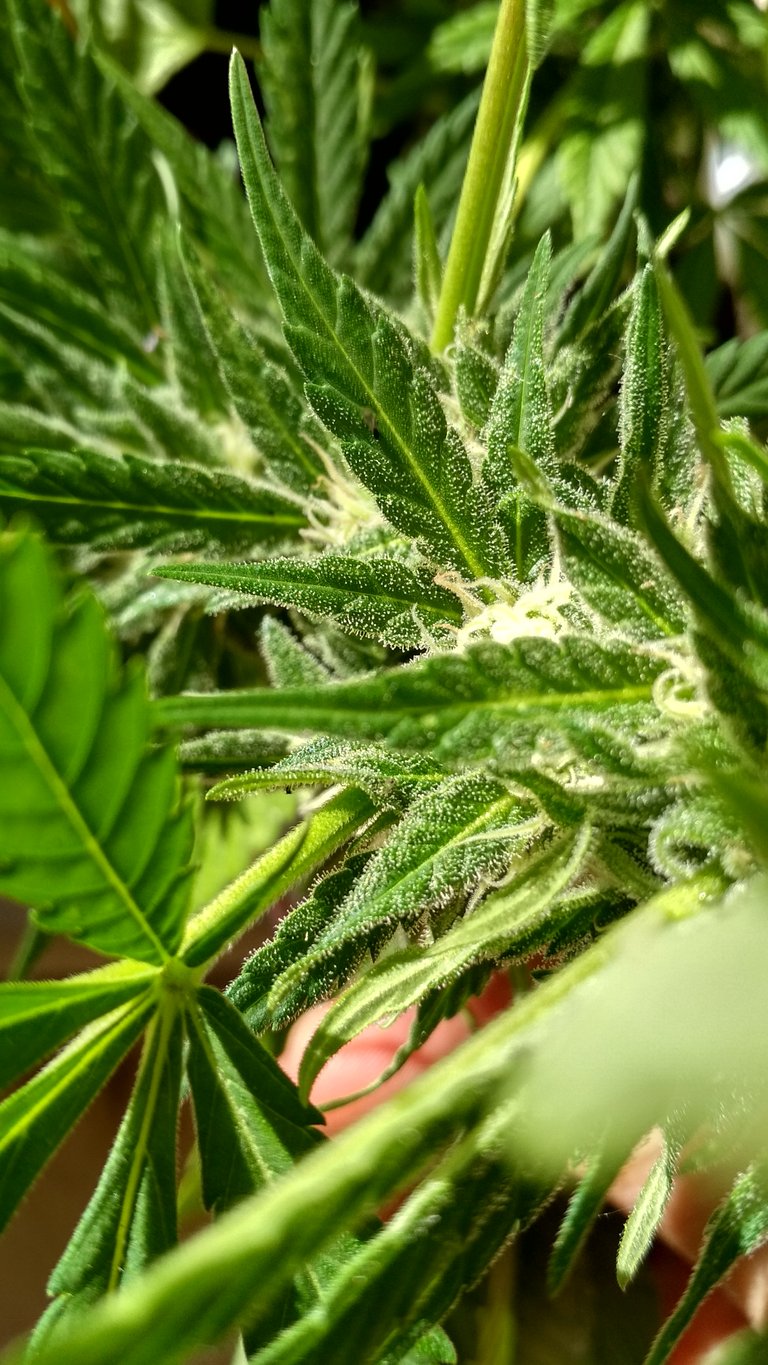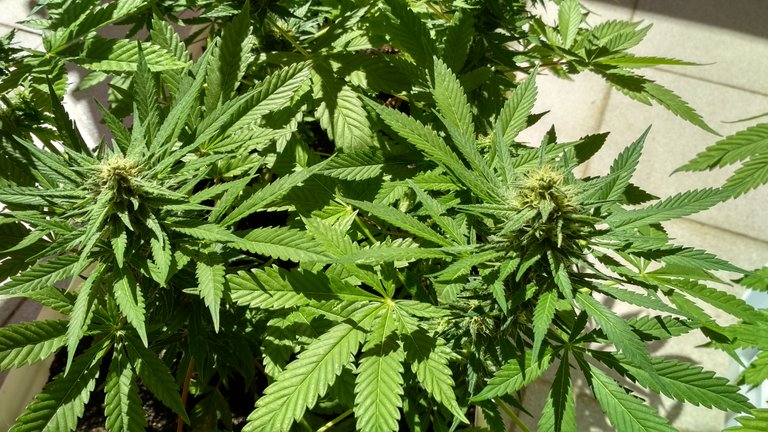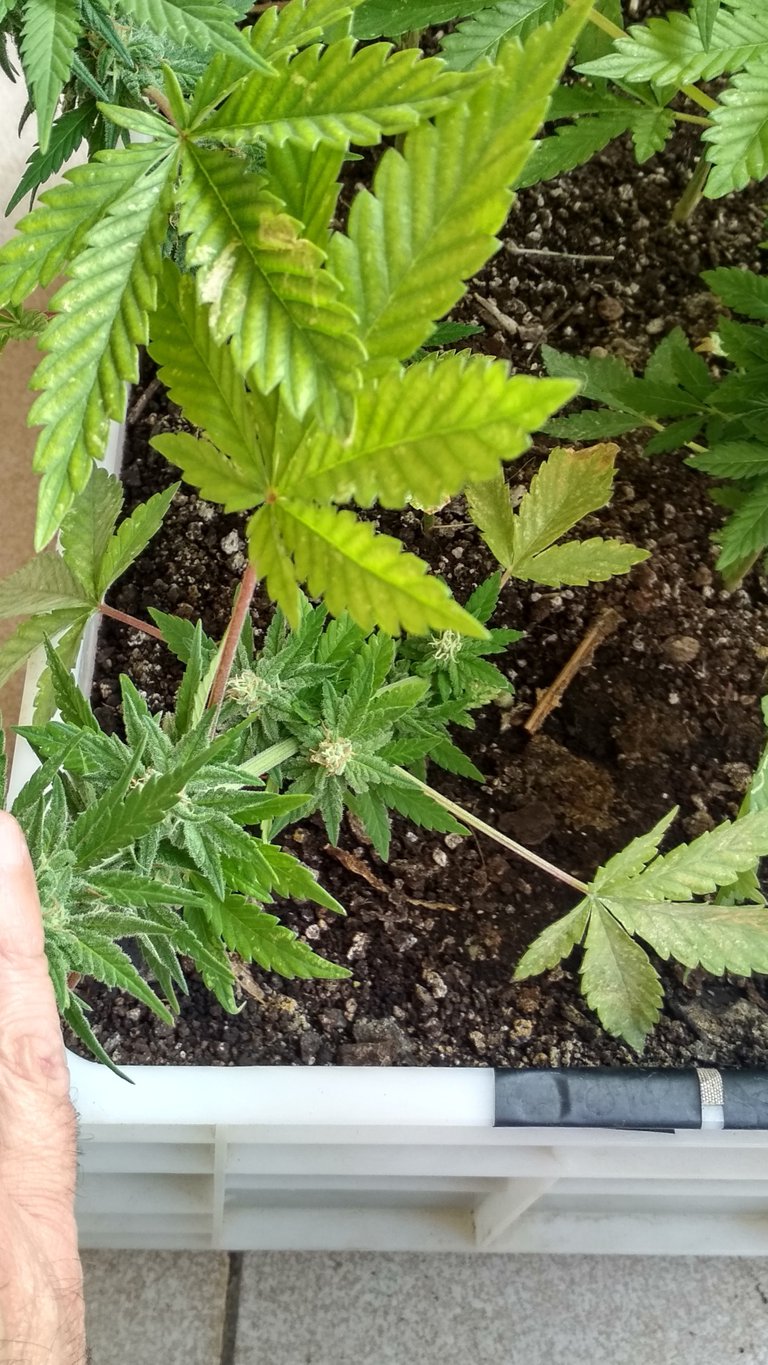 On the other hand, in this pot two males have emerged from three plants. Only one remains.
Por otro lado en esta maceta han salido dos machos de tres plantas. Se queda solo una.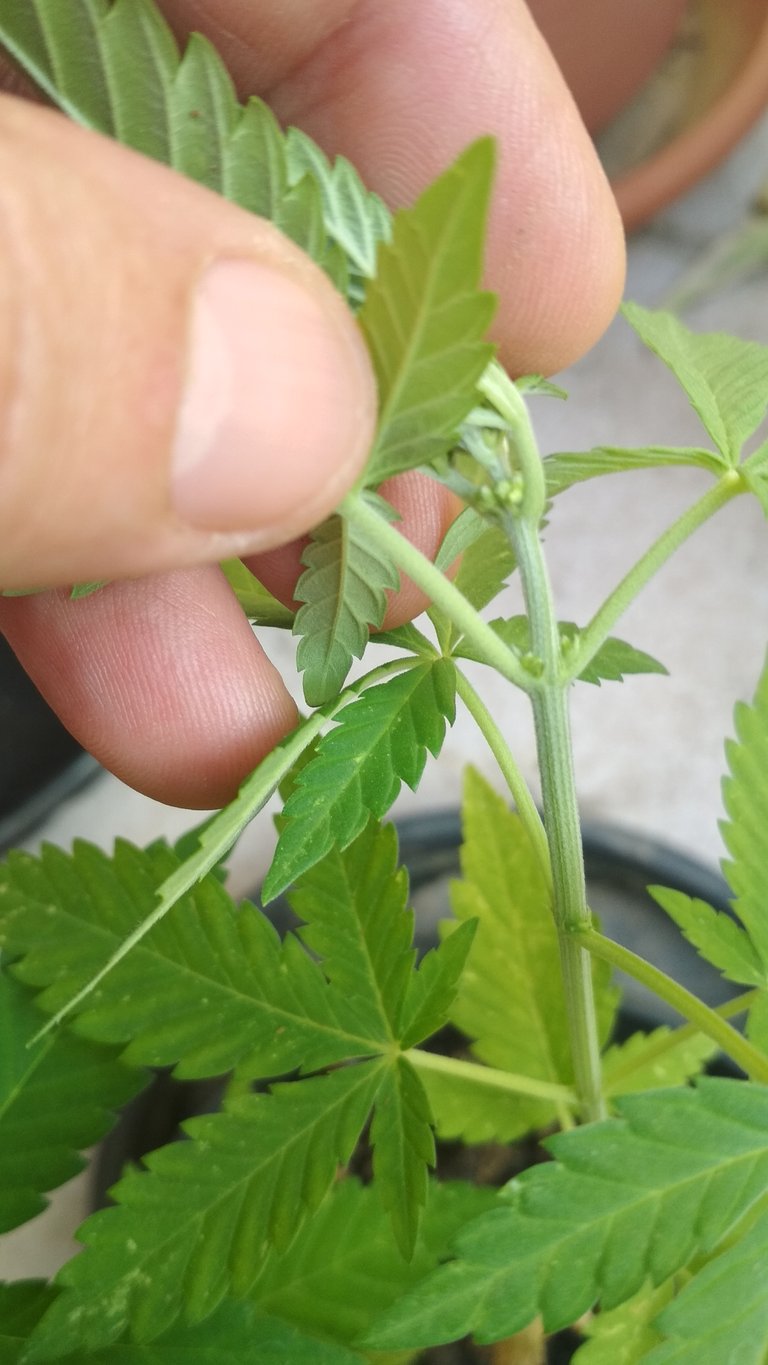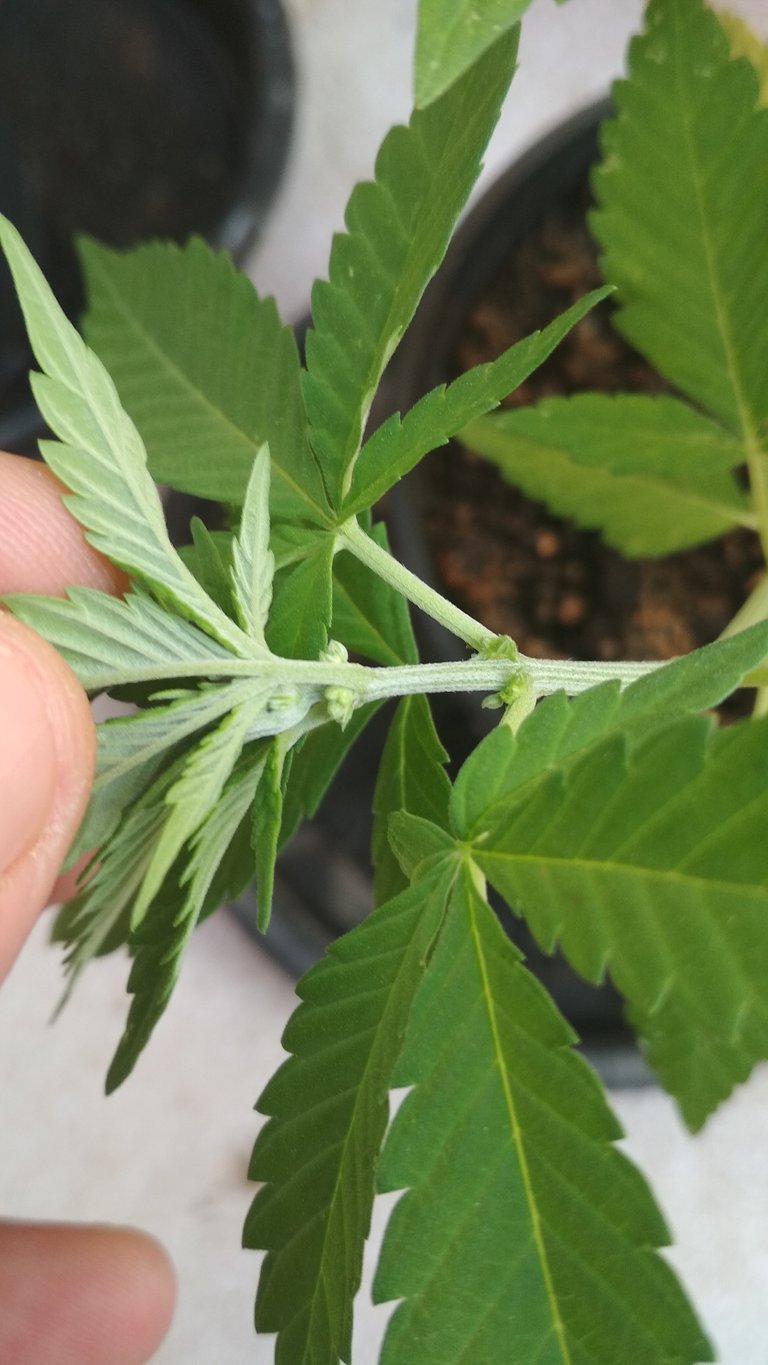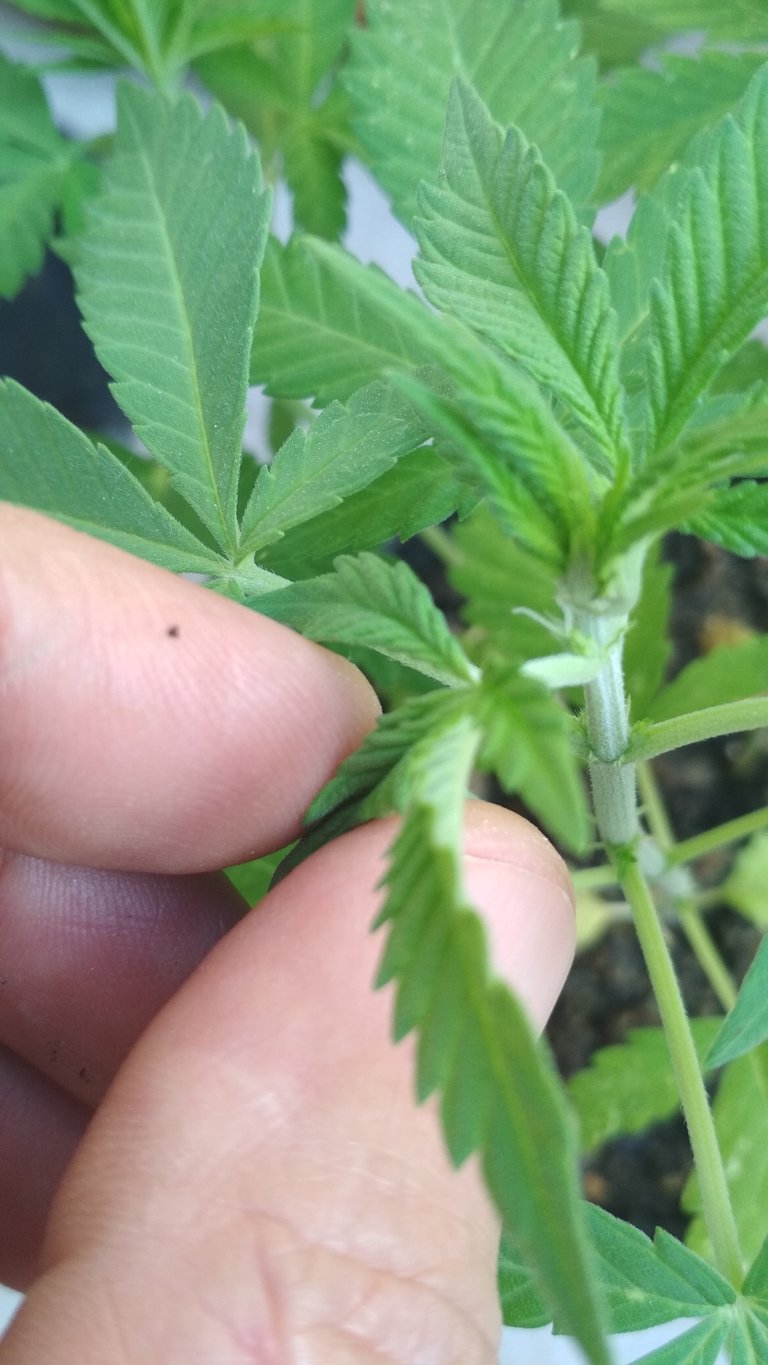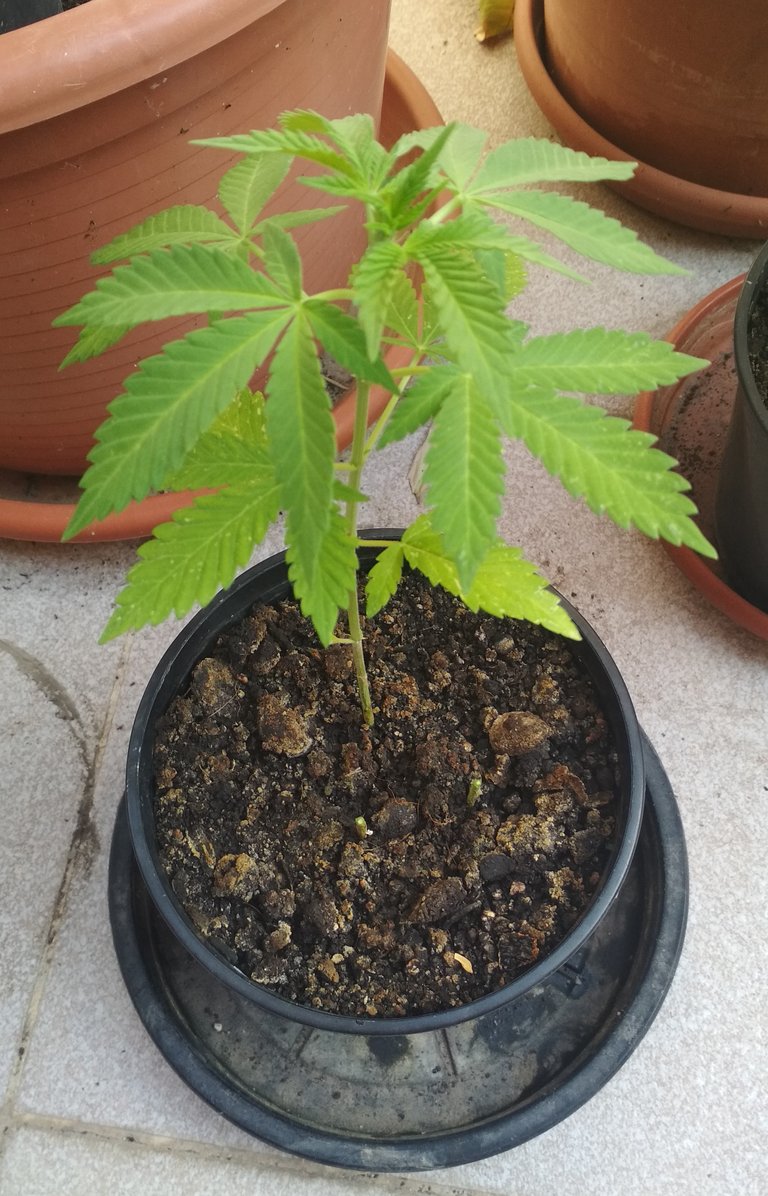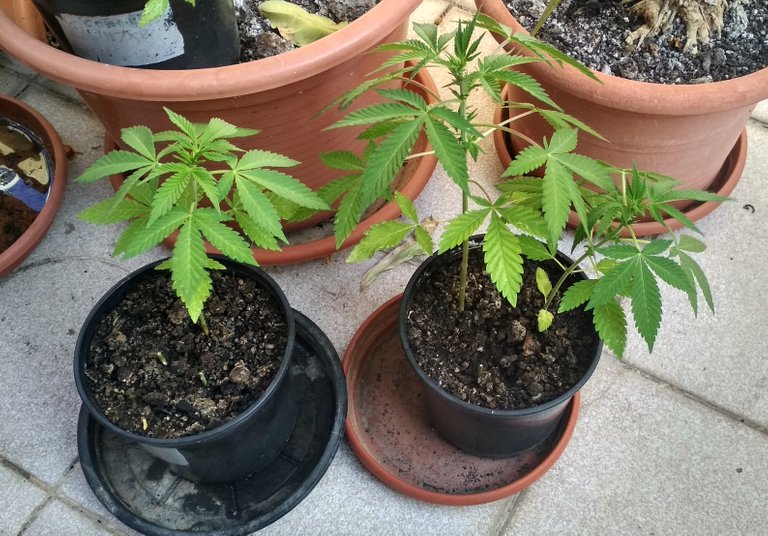 I have also soaked this seed that a grower friend gave me. It is a Sweet Mandarine Zkittlez F1 Fast Version® 60% Indica / 40% Sativa. Very citrusy. So far so good. It germinated in water in 24 hours. Tomorrow or the day after I will pot her up. It seems to be going fast.
También he puesto a remojo esta semilla que me regaló un amigo cultivador. Es una Sweet Mandarine Zkittlez F1 Fast Version® 60% indica / 40% Sativa. Muy cítrica. De momento va bien. Germinó en el agua en 24 h. Mañana o pasado la pasaré a maceta. Parece que va rápido.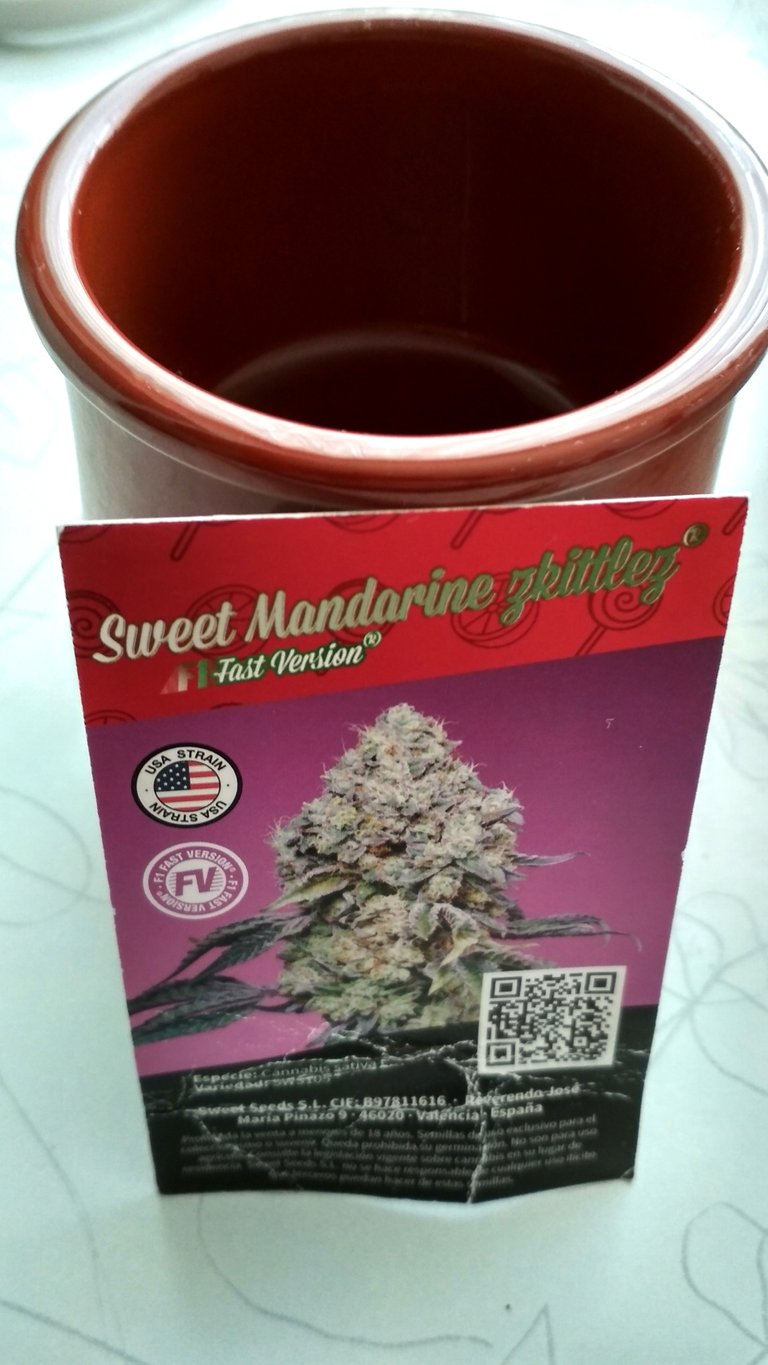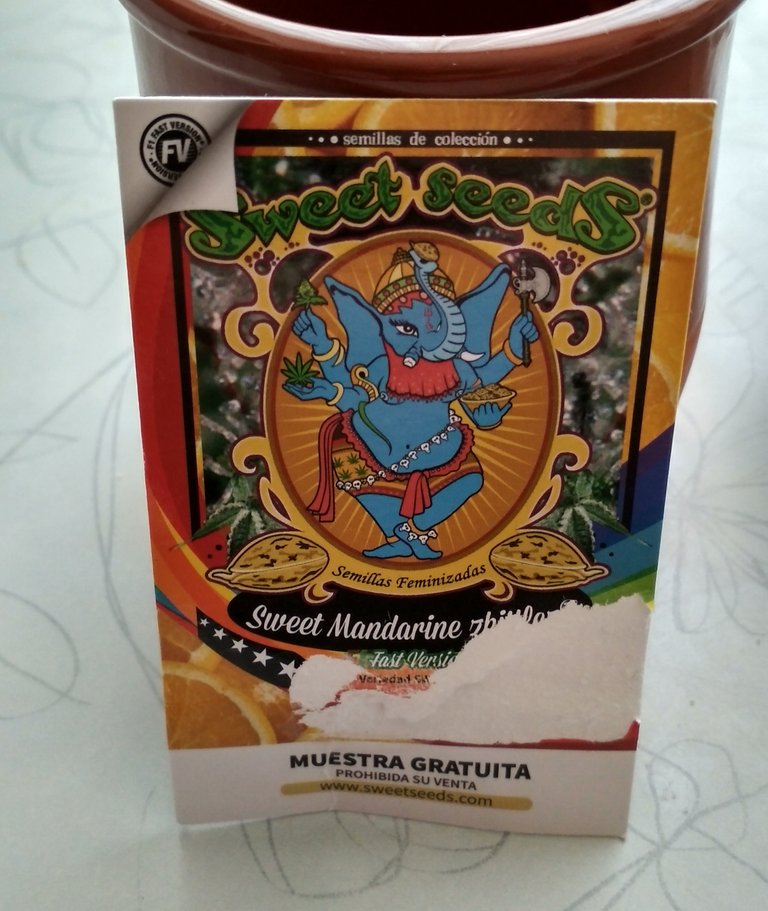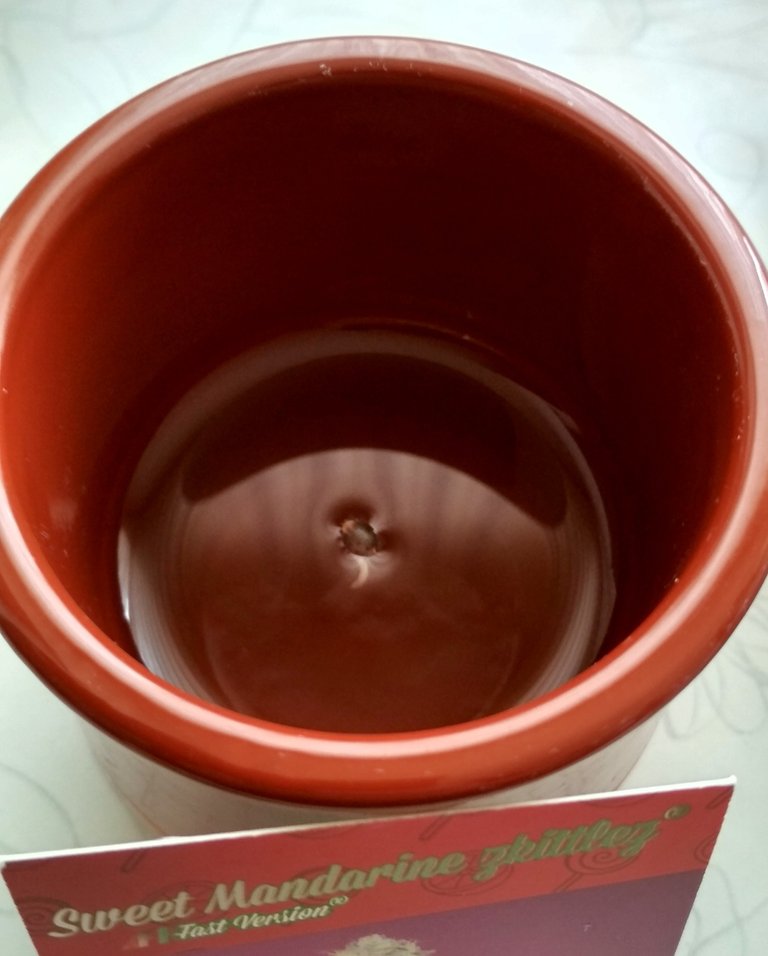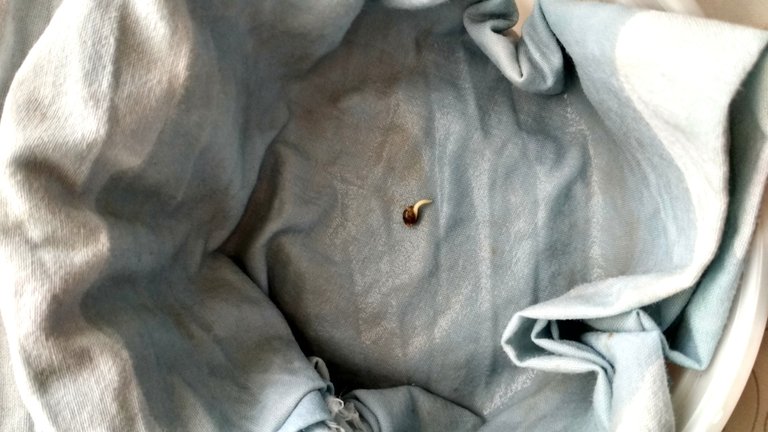 That's all for today. See you in the next post and have a nice day.
Eso es todo por hoy. Nos vemos en la próxima publicación y que tengas un buen día.

Translated with www.DeepL.com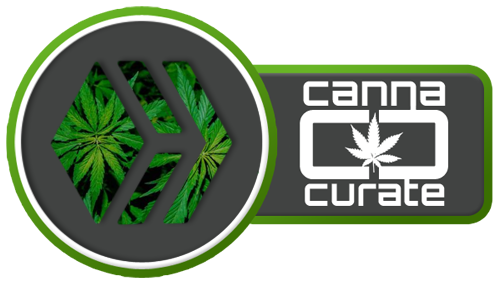 ---
---