Butterflies, caterpillars, wasps and cannabis / Mariposas, orugas, avispas y cannabis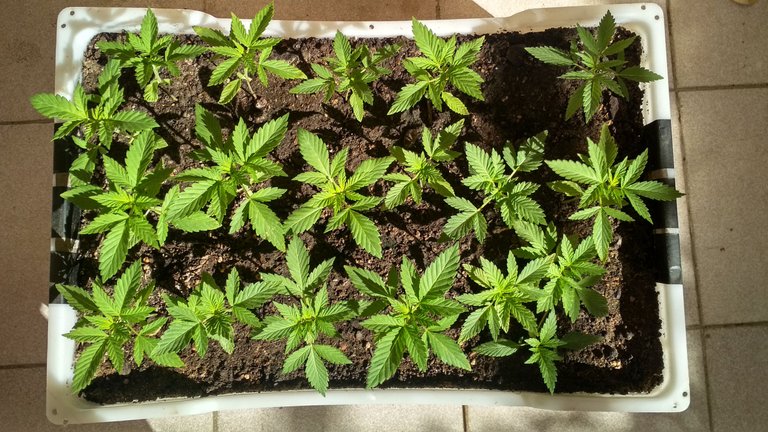 Hello cannabis culture lovers. I hope everything is going well for your crops. It's been 20 days since I started the new season and the first seeds I planted are like this. If the good weather continues I think that in 7 - 10 days they can go to flowering. We will see.
Hola amantes de la cultura cannábica. Espero que todo vaya bien por vuestros cultivos. Hace 20 días que comencé la nueva temporada y la primeras semillas que planté están así. Si sigue el buen tiempo creo que en 7 – 10 días pueden pasar a floración. Ya veremos.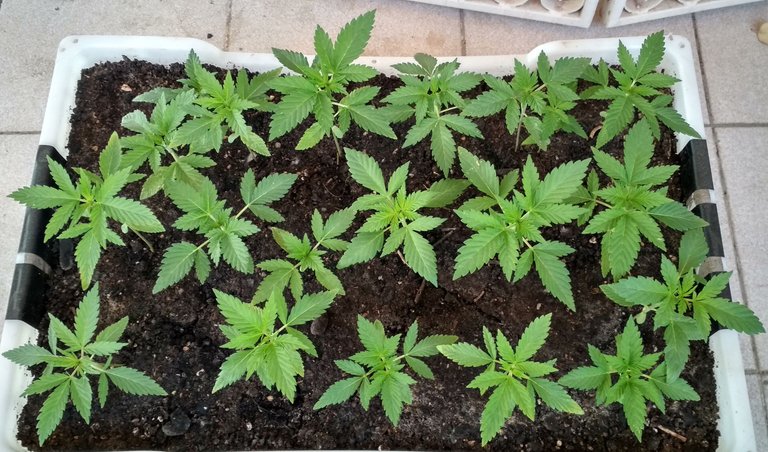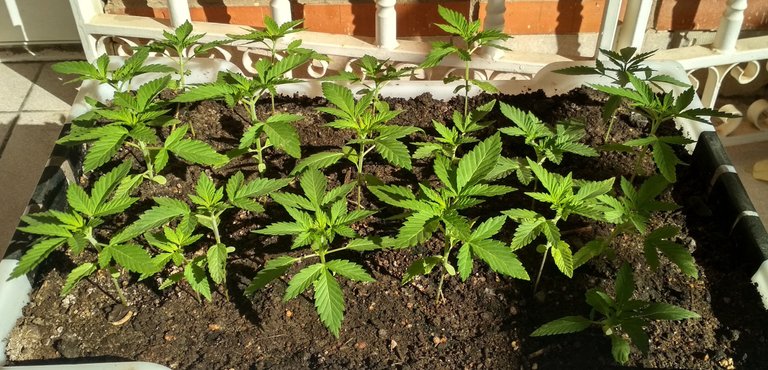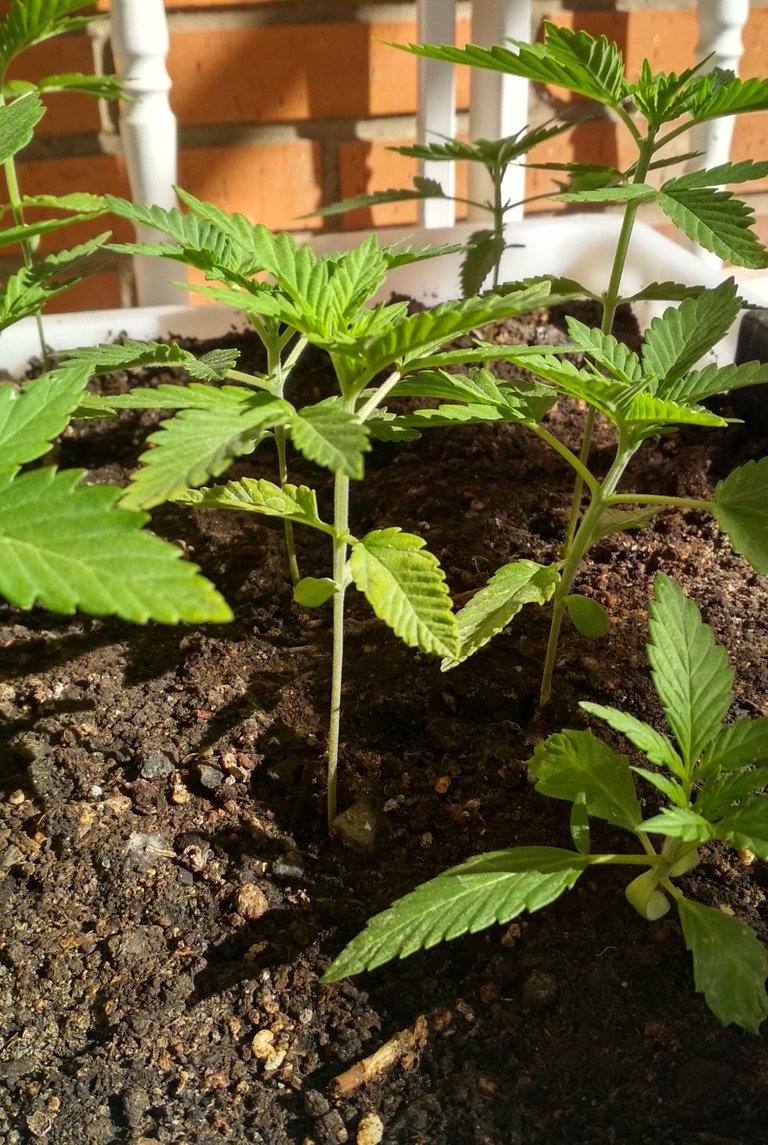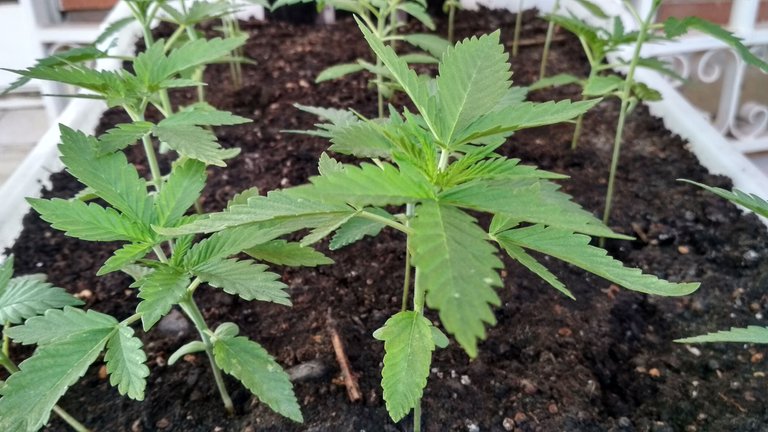 These others have a few more days left but are doing well. In each box there are the same seeds but different between boxes. For example: 2 boxes, 2 varieties.
A estas otras les quedan algunos días más pero van bien. En cada caja hay semillas iguales pero distintas entre cajas. Por ejemplo: 2 cajas, 2 variedades.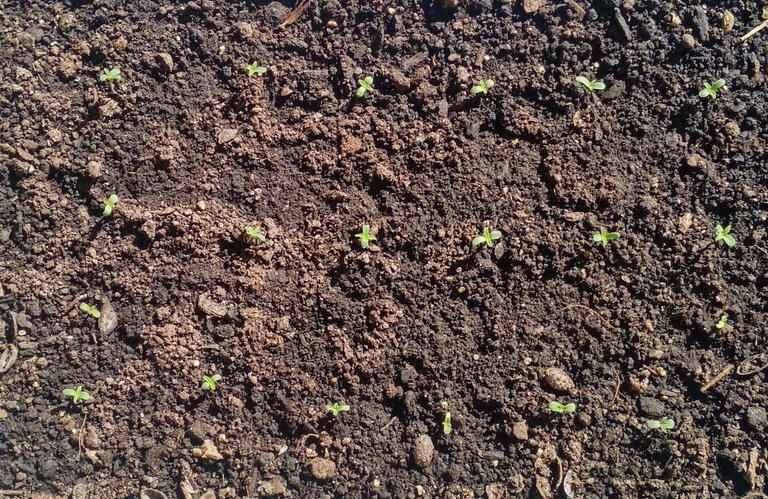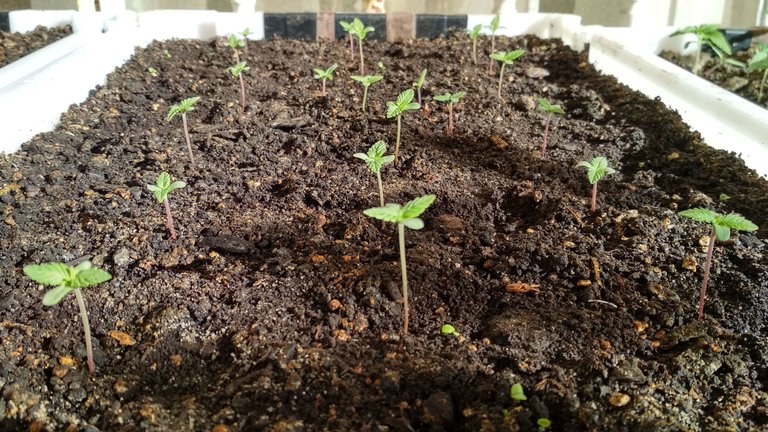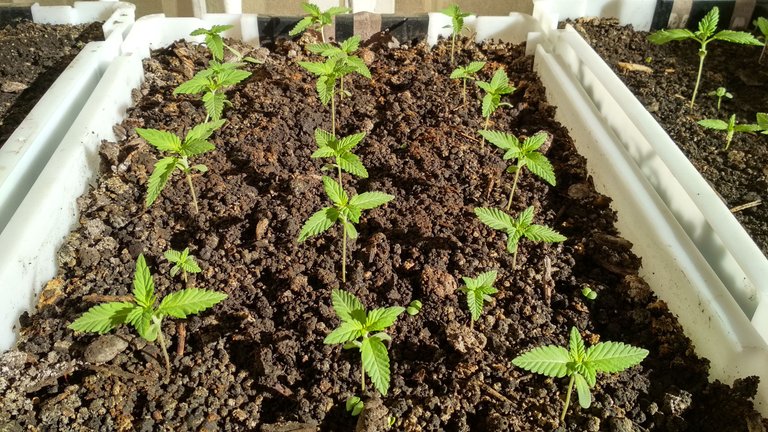 This is the only box that has given me some problems. Quite a few seeds failed to germinate and I have had to keep replacing them. That is why there is a difference in height between them.
Esta es la única caja que me ha dado algunos problemas. Fallaron bastantes semillas al germinar y he tenido que ir reponiendo. Por eso hay diferencia de altura entre ellas.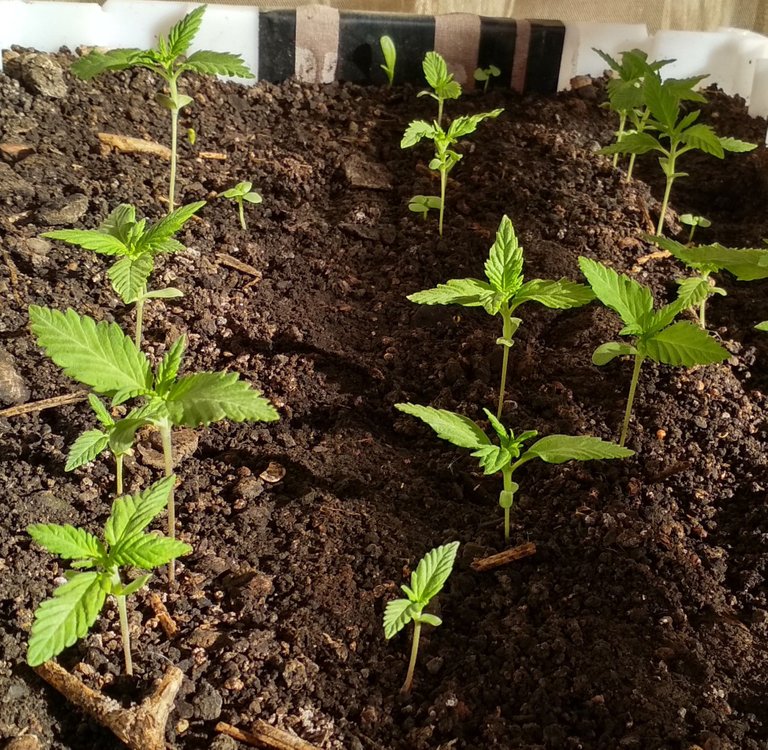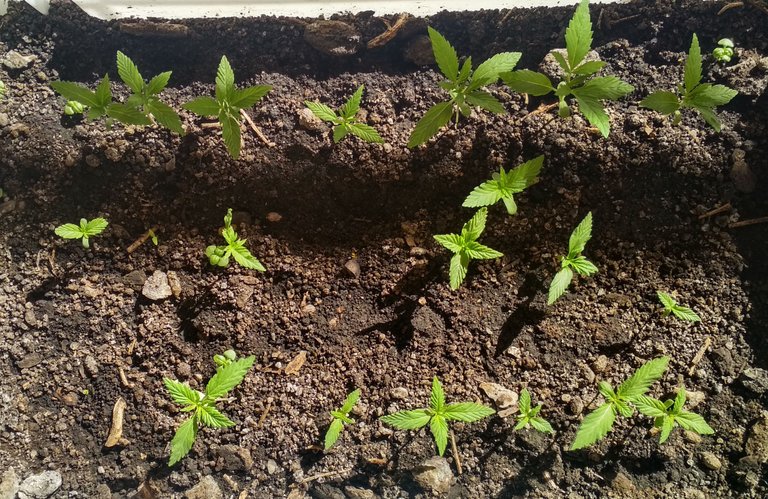 This afternoon, when they were out of the sun, I sprayed them with horsetail extract as a preventive treatment. I have not seen anything unusual in the plants. Last year I didn't do any preventive treatment and I think it was a mistake. Besides, if I don't use the product it will expire and there is more than half of the bottle left. This year, preventive treatment is a must.
Esta tarde, cuando ya no les daba el sol, las he rociado con extracto de cola de caballo como tratamiento preventivo. No he visto nada raro en las plantas. El año pasado no hice preventivos y creo que fue un error. Además, como no gaste el producto va a caducar y queda más de la mitad de la botella. Este año, preventivos sí o sí.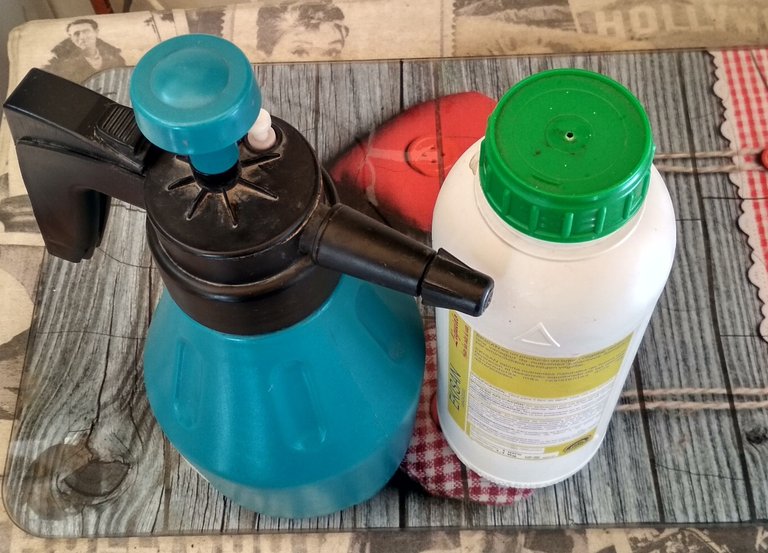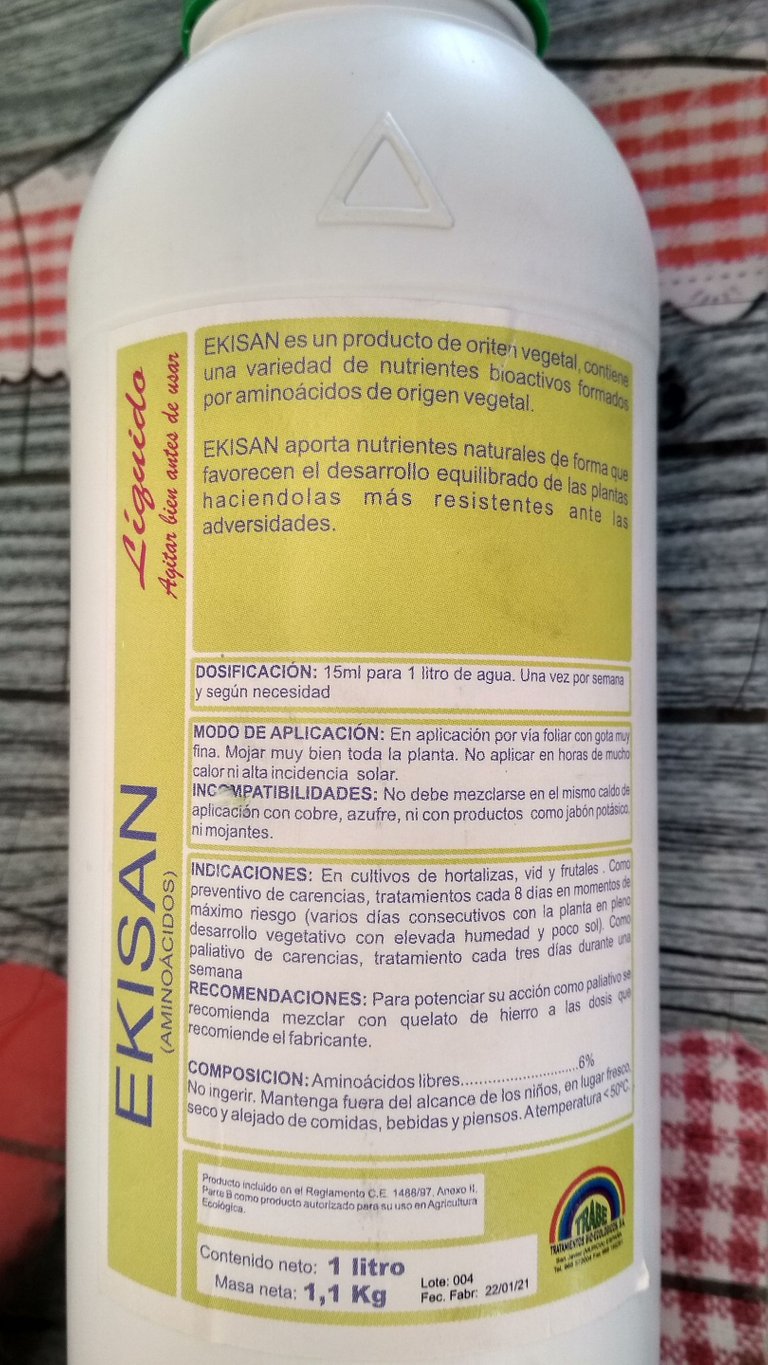 With spring, butterflies have also arrived on the terrace.
Con la primavera han llegado también las mariposas a la terraza.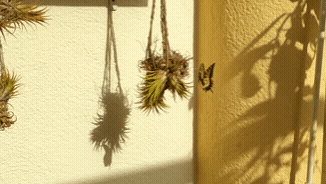 I like butterflies, a lot, but when you grow cannabis outdoors you know that seeing butterflies near the plants means that sooner or later caterpillars will appear. The caterpillars eat the plants and the cannabis they love :(.
Me gustan las mariposas, mucho, pero cuando cultivas cannabis en exterior sabes que ver mariposas cerca de las plantas significa que, tarde o temprano aparecerán orugas. Las orugas se comen las plantas y el cannabis les encanta :(.
I don't use insecticides to fight caterpillars. I don't like it. Until my wasp friends arrive on the terrace, I hunt them by hand. When the wasps arrive, I forget all about it. They take care of everything. I hope they arrive soon too. This one is from last year.
No utilizo insecticidas para combatir las orugas. No me gusta. Hasta que no llegan mis amigas las avispas a la terraza, las cazo a mano. Cuando llegan las avispas me olvido por completo. Ellas se encargan de todo. Espero que lleguen pronto también. Esta es del año pasado.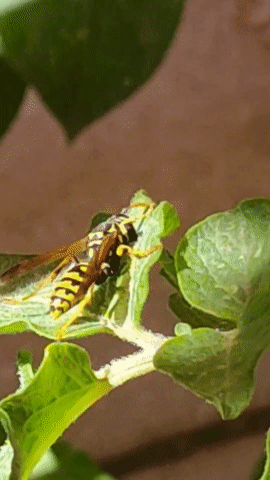 That's all for today. Have a nice day and thanks for making it this far.
Eso es todo por hoy. Que tengas un buen día y gracias por llegar hasta aquí.
Translated with www.DeepL.com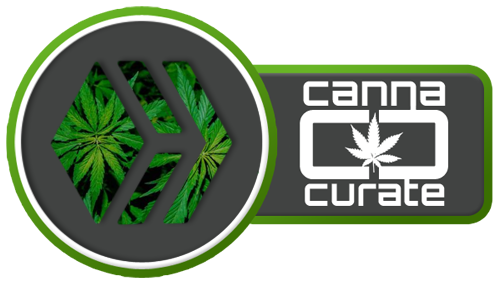 ---
---