Buds and seeds / Cogollos y semillas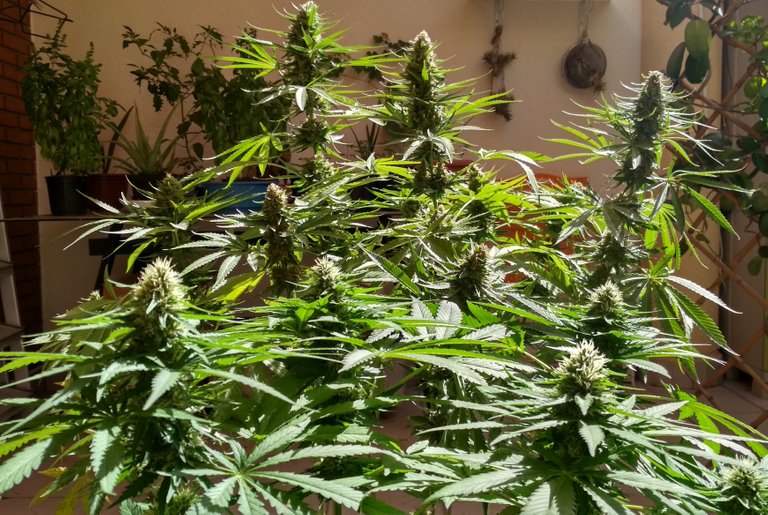 Greetings cannabis culture lovers. The girls in this box are ready and yesterday I harvested one. I do not cut them all at once, I take it easy and I cut one every day, every two or three days depending on the trichomes. This way I have buds from the same strain at different stages of ripening.
Saludos amantes de la cultura cannábica. Las chicas de esta caja están a punto y ayer coseché una. No las corto todas de golpe, me lo tomo con calma y voy cortando una cada día, cada dos o cada tres días según estén los tricomas. De esta forma tengo cogollos de la misma cepa en diferentes estados de maduración.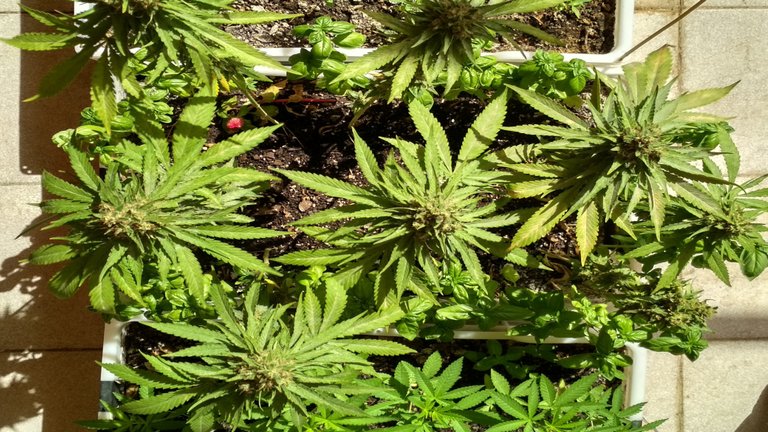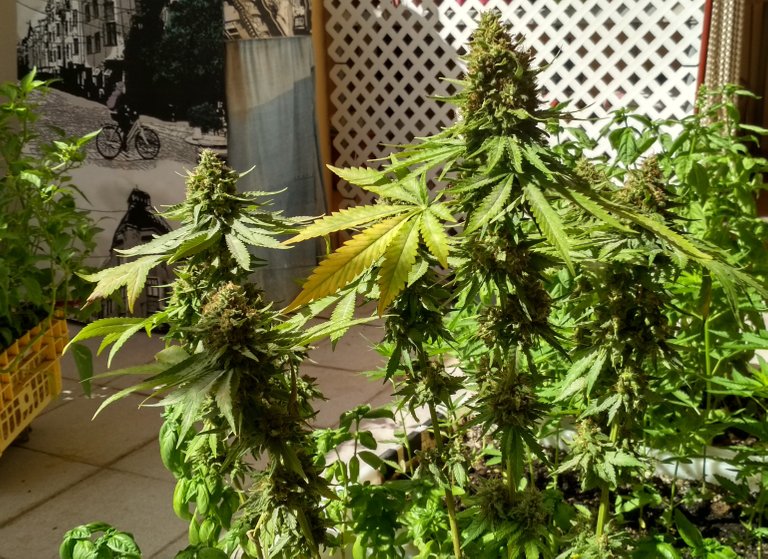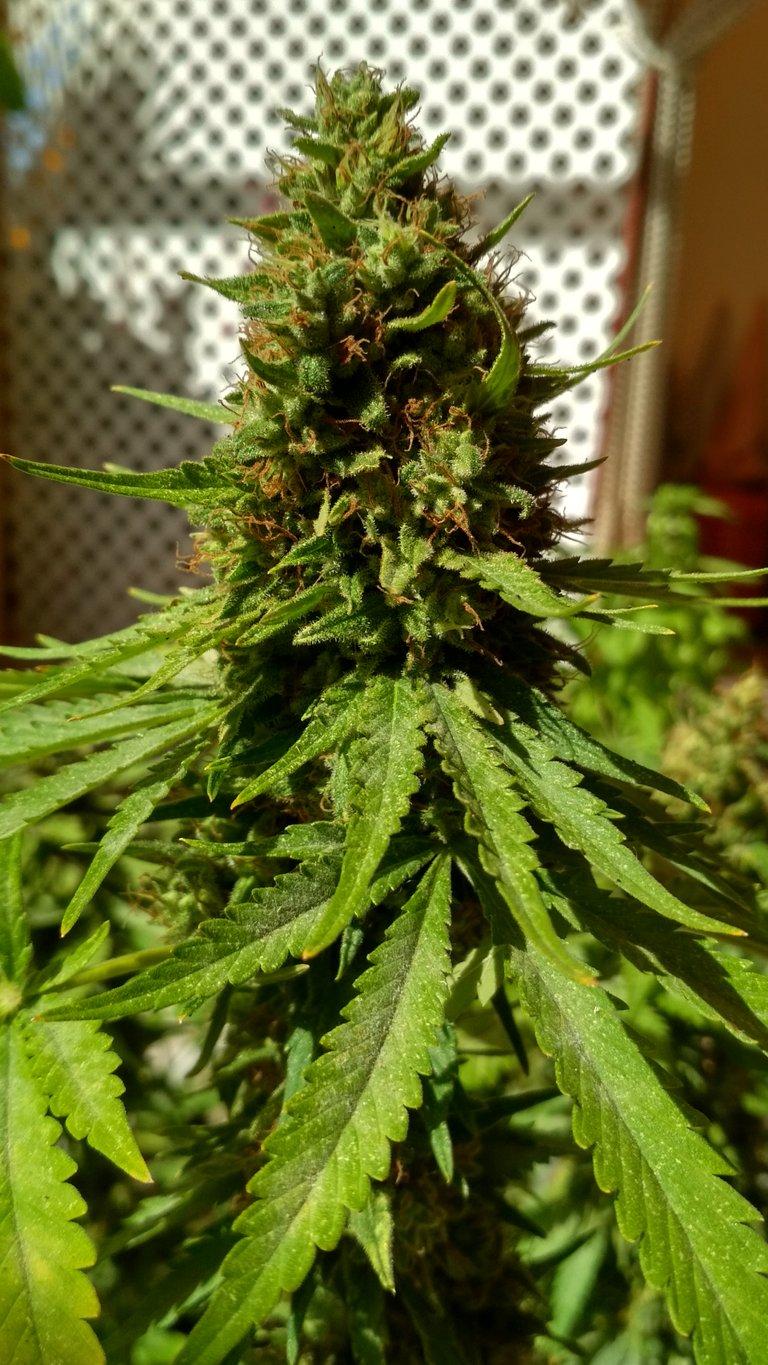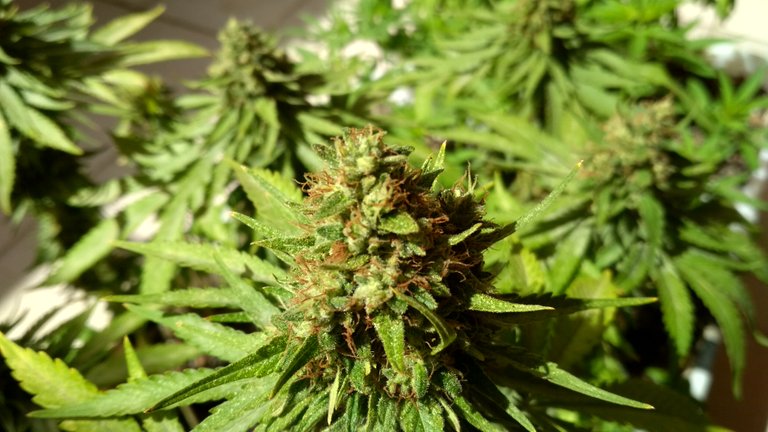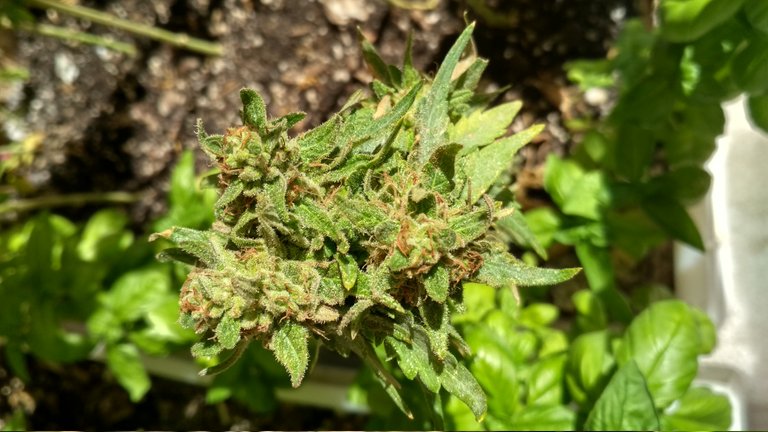 The PM seems to have disappeared but the red spider mite has appeared as it does every year. With potassium soap and Neem oil I will keep it under control. That's the thing about growing outdoors on a city terrace, pests come from everywhere and you can't have a controlled environment.
El Oídio parece que ha desaparecido pero ha aparecido como todos los años la araña roja. Con jabón potásico y aceite de Neem la mantendré bajo control. Es lo que tiene cultivar en exterior en una terraza de ciudad, las plagas llegan de cualquier sitio y no puedes tener un ambiente controlado.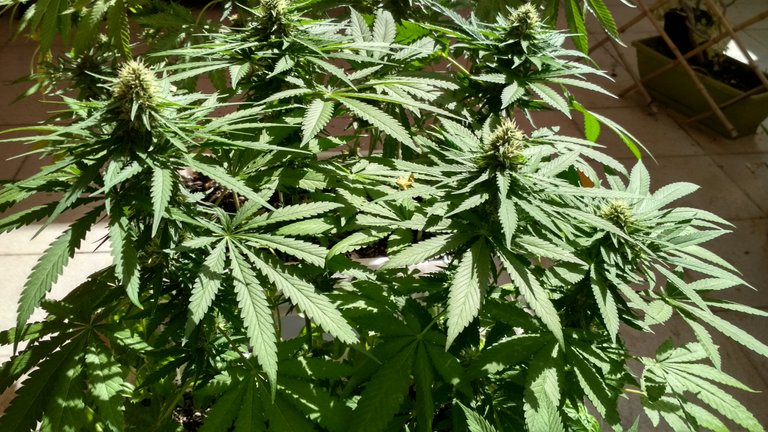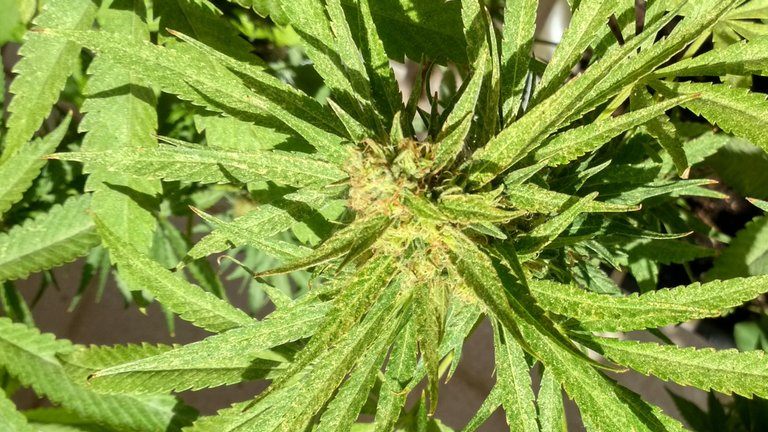 In the experiment I started to sex the seeds, out of the 6 I planted, two have fallen. One in each pot. One I removed today as you can see in the photo.
En el experimento que empecé para sexar las semillas, de la 6 que planté han caído dos. Una en cada maceta. Una la he quitado hoy como se puede ver en la foto.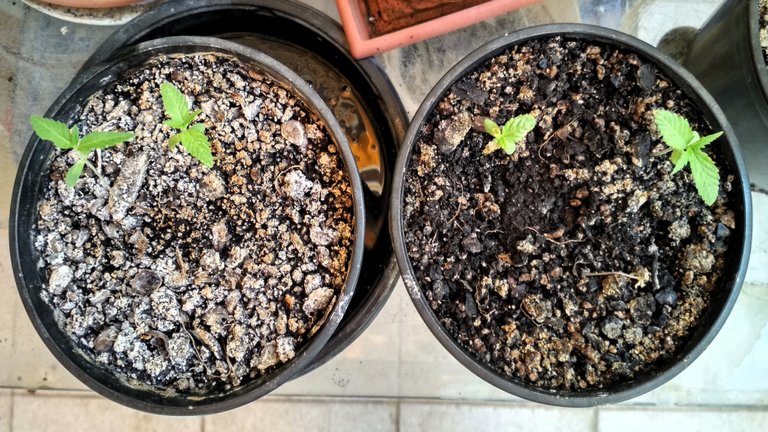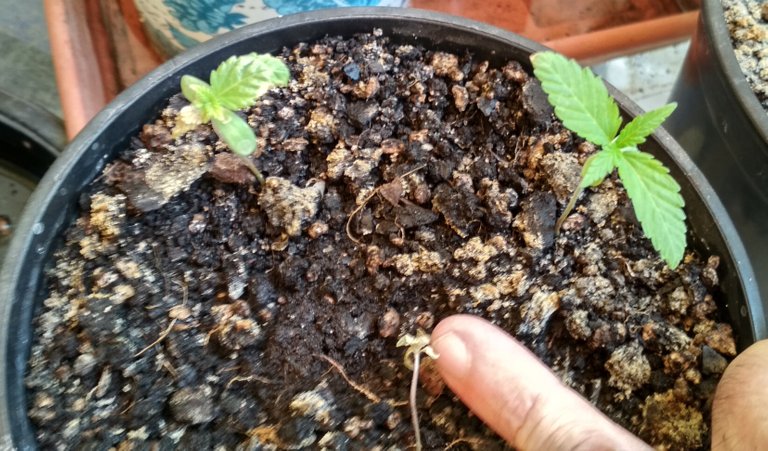 I am also making seeds for next year. At the moment I have this one plant but I plan to make some more.
También estoy haciendo semillas para el año que viene. De momento tengo esta solo una planta pero tengo pensado hacer algunas más.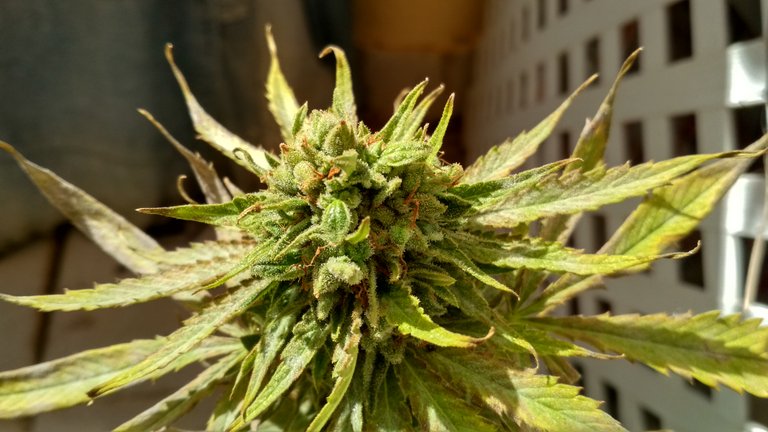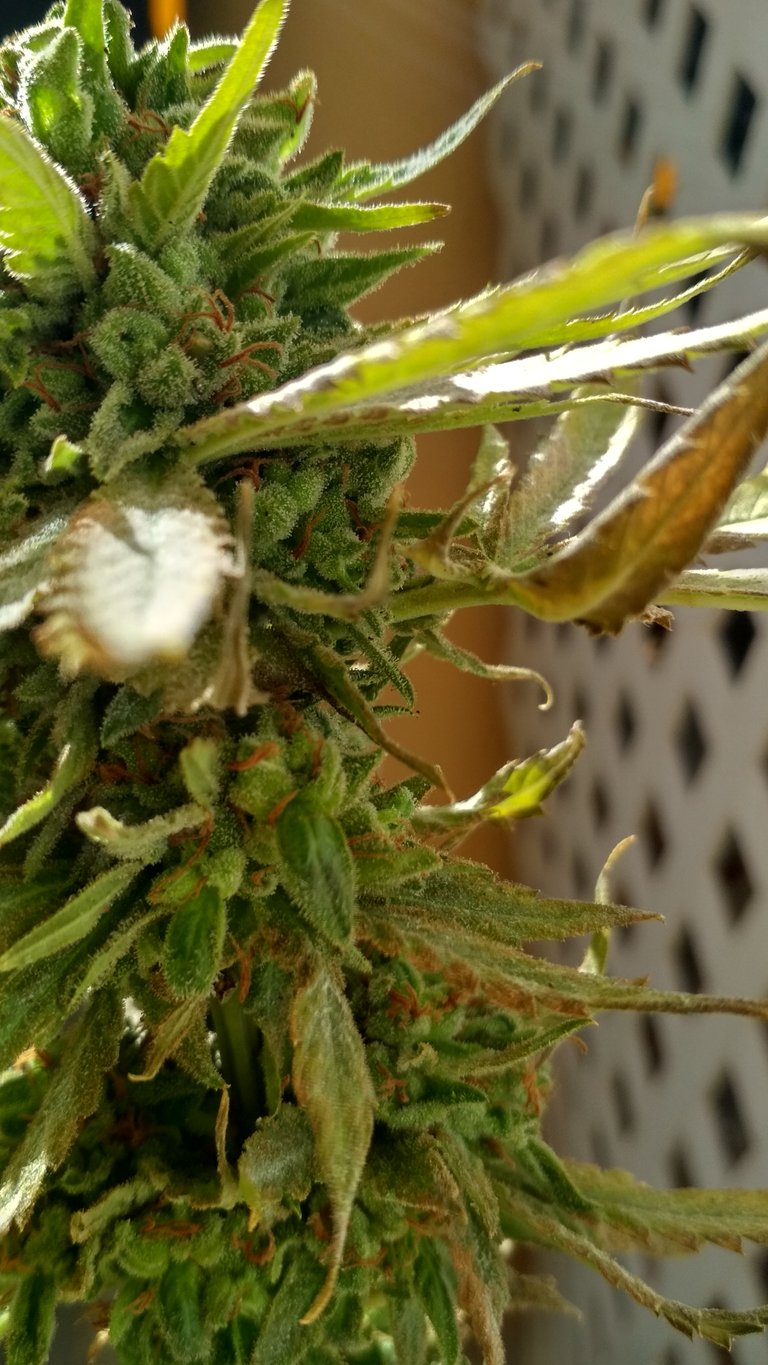 These are the new generations.
Estas son las nuevas generaciones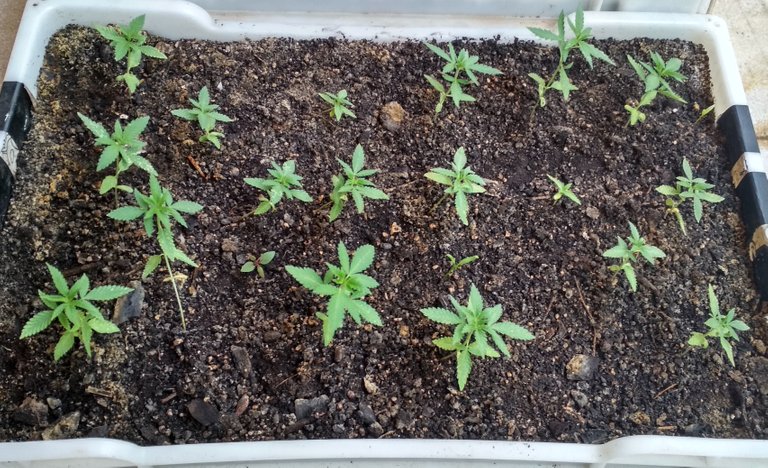 At the moment these are some of the things I am working on. See you in the next post and have a great weekend.
De momento estas son algunas de las cosas en las que estoy trabajando. Nos vemos en la próxima publicación y que tengas un gran fin de semana.
Translated with www.DeepL.com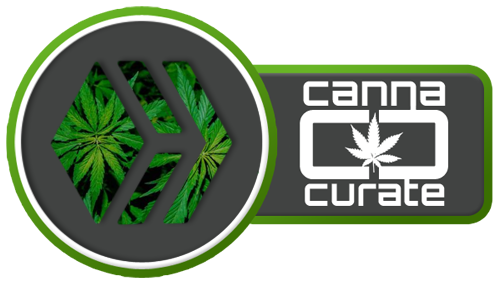 ---
---