Budding, re-vegetating and re-budding / Cogollando, revegetando y volviendo a cogollar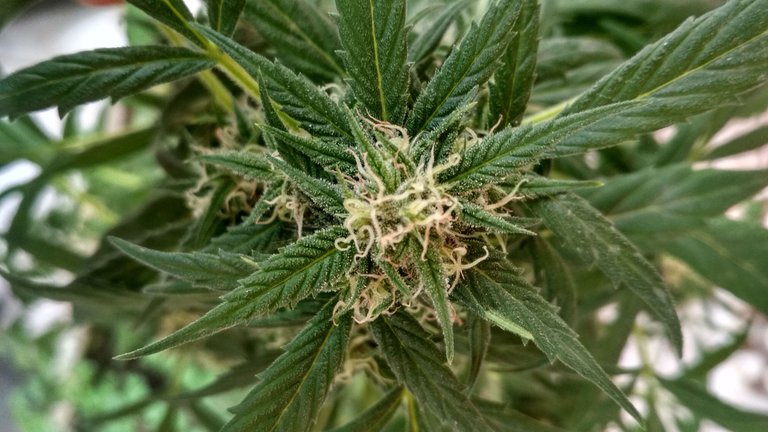 Hi cannabis culture lovers. I planted this box on 9/27/2021 and I think it still has a couple of weeks to fully mature.
Saludos amantes de la cultura cannábica. Esta caja la planté el 27/9/2021 y creo que todavía le quedan un par de semanas para que madure del todo.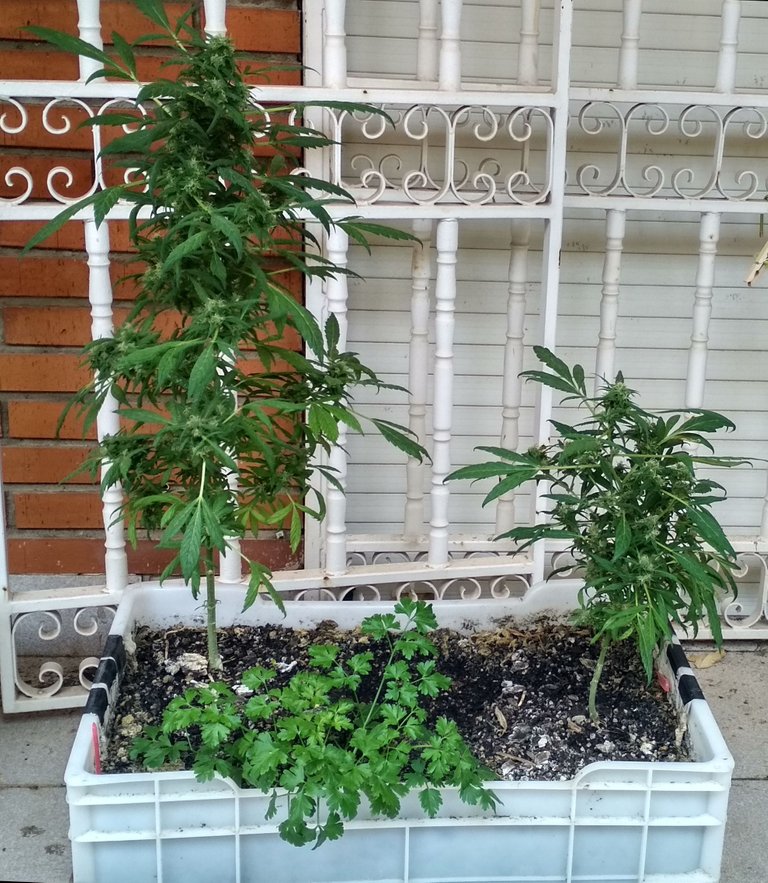 Although they have come through the winter successfully, they don't like the cold at all. These three-pronged leaves don't come out in the middle of the season, the buds are much smaller and have less trichomes.
Aunque han superado el invierno con éxito, el frío no les gusta nada. Estas hojas de tres puntas no las saca en plena temporada, los cogollos son mucho más pequeños y tienen menos tricomas.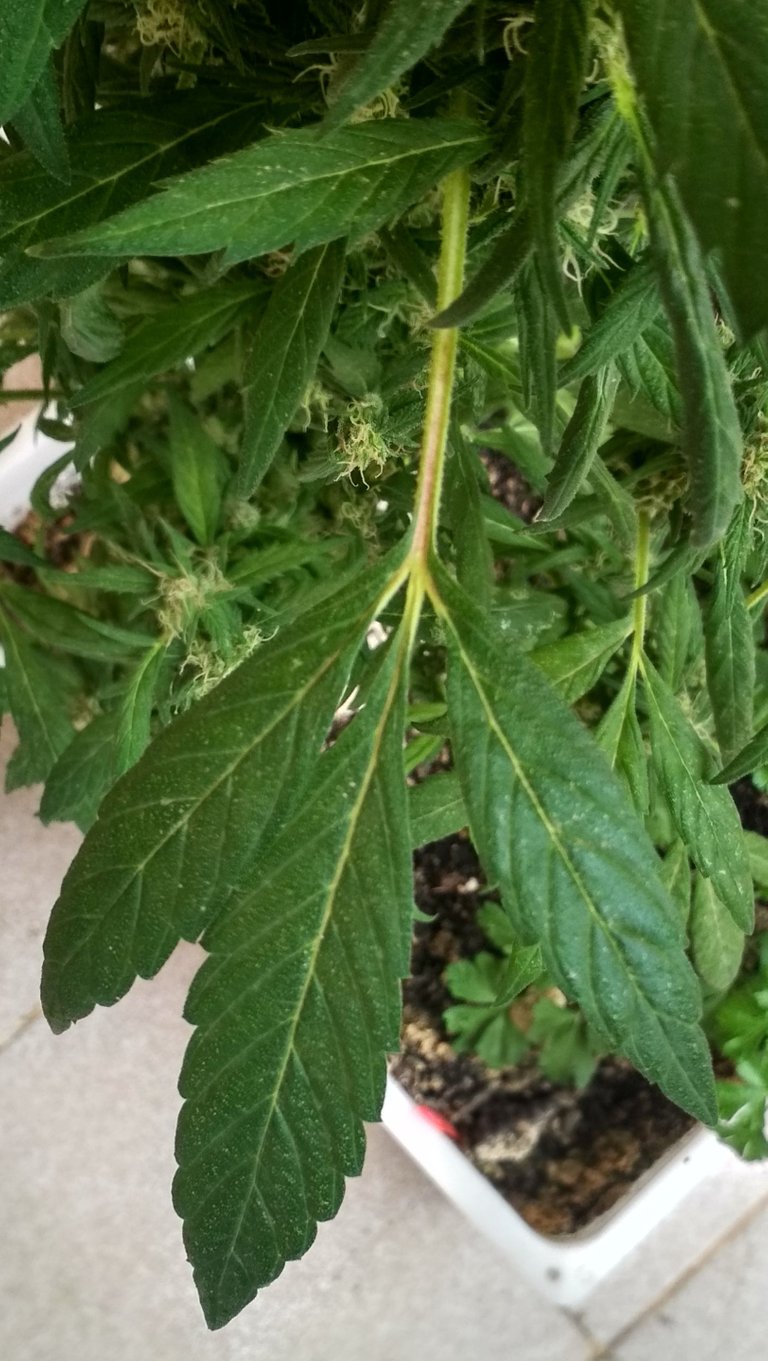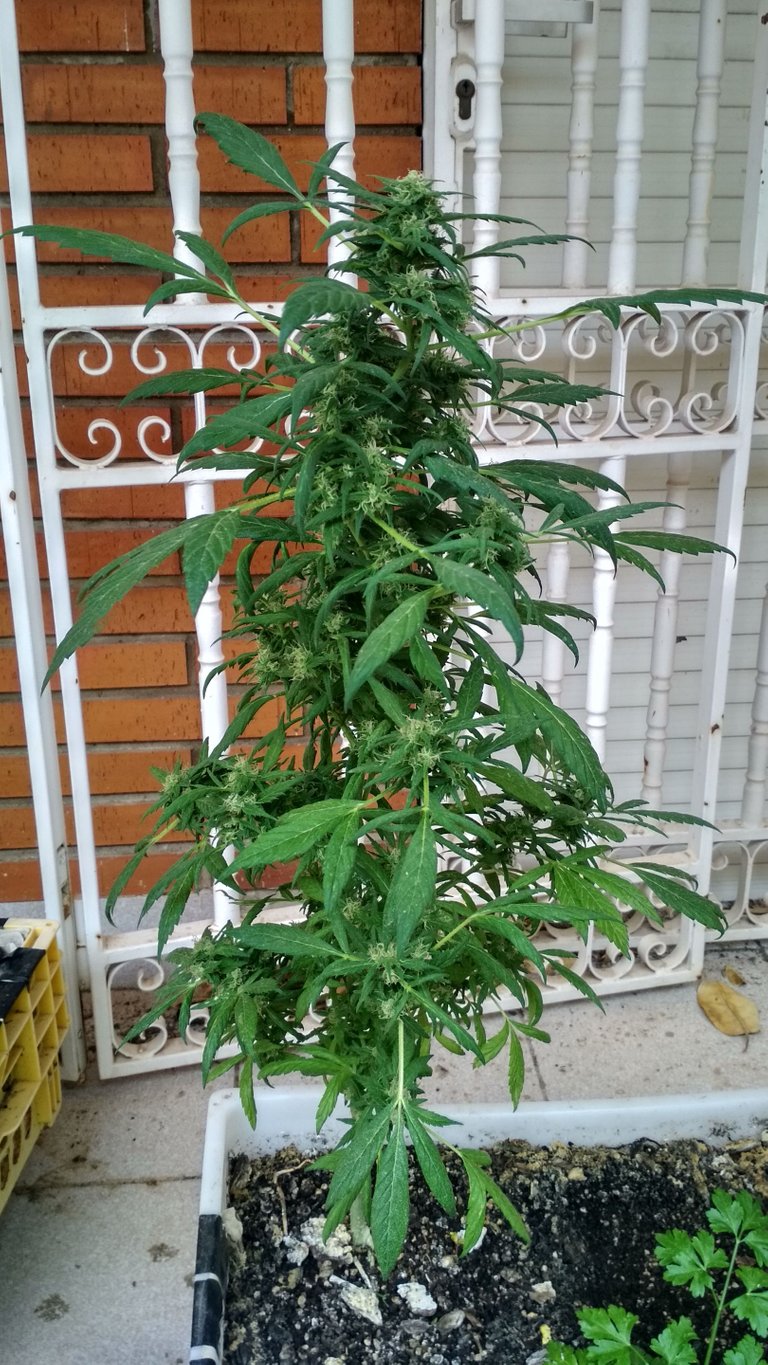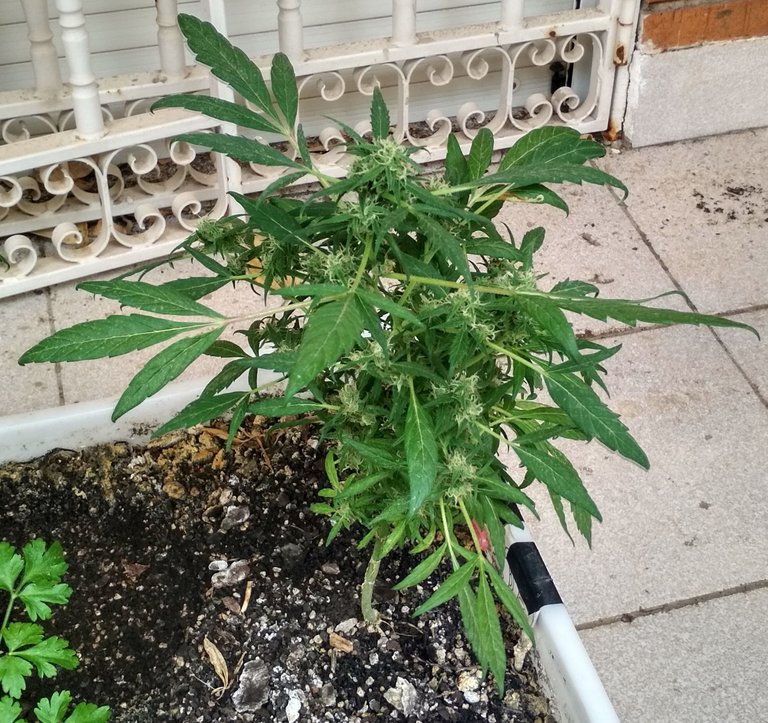 They started to flower in November and in March when it seemed that they were going to finish, they started to re-vegetate and put out new leaves. When I noticed I started to cut their light hours and they started budding again. Now they are almost all white trichomes, but no cinnamon yet. I don't think the buds will get much bigger.
Empezaron a florecer en noviembre y en marzo cuando parecía que ya iban a terminar, empezaron a revegetar y a sacar hoja nueva lol. Cuando me di cuenta empecé a cortarles las horas de luz y volvieron otra vez a cogollar. Ahora están casi todos los tricomas blancos, pero ninguno canela todavía. Los cogollos no creo que engorden mucho más.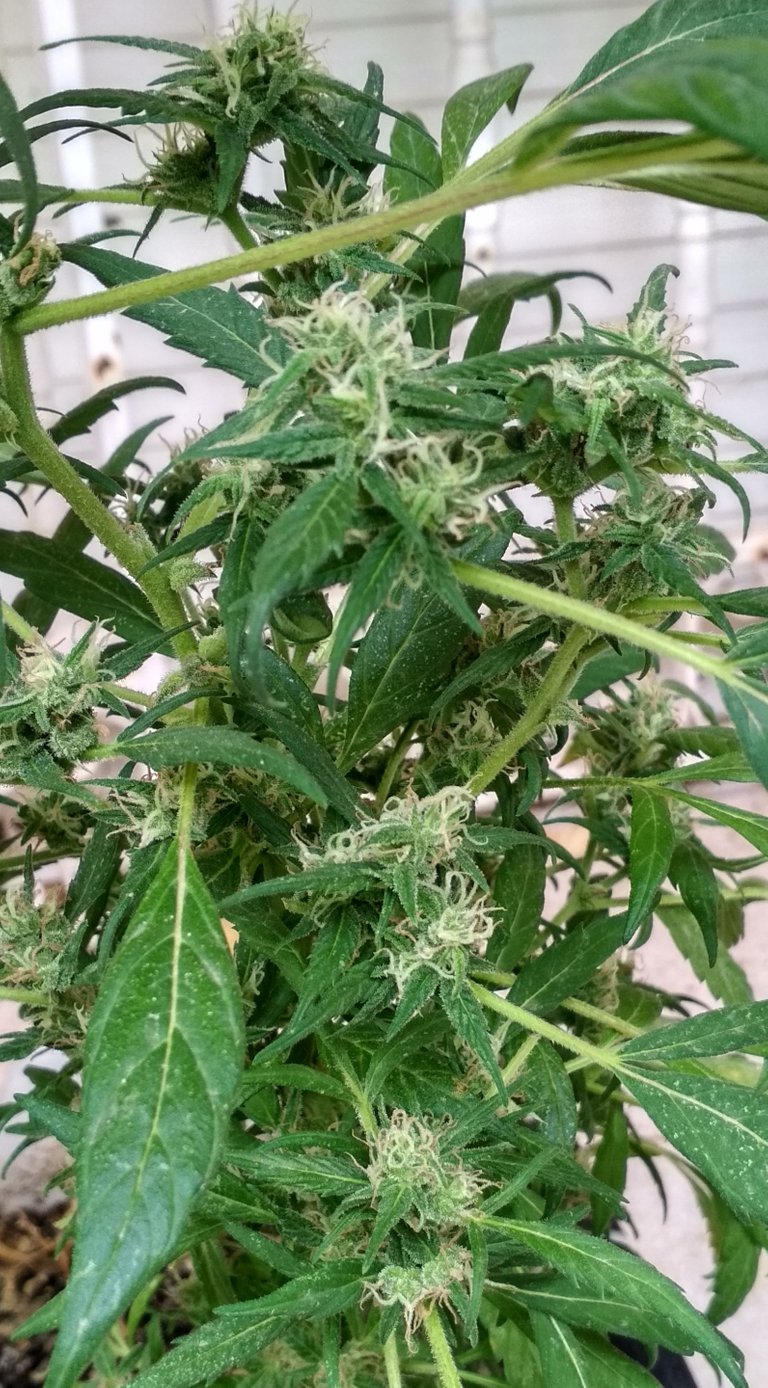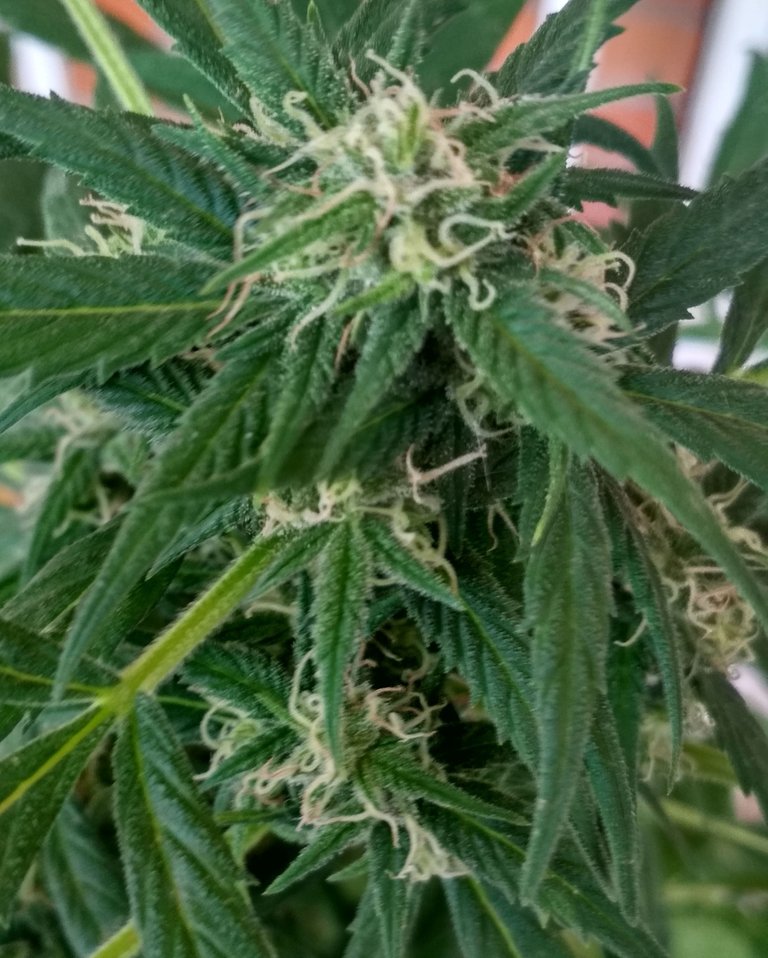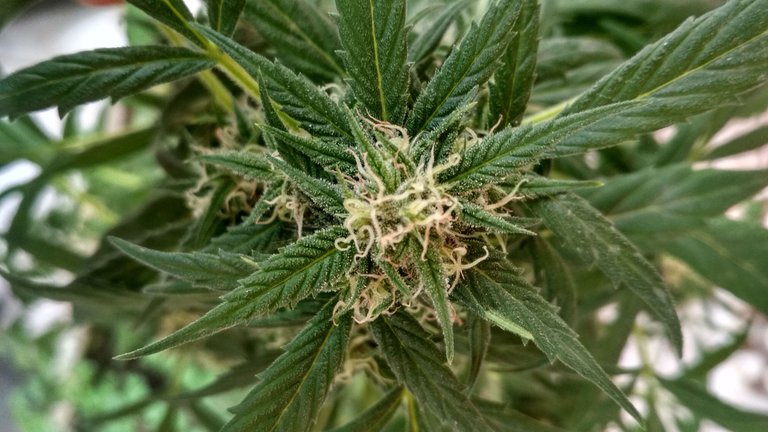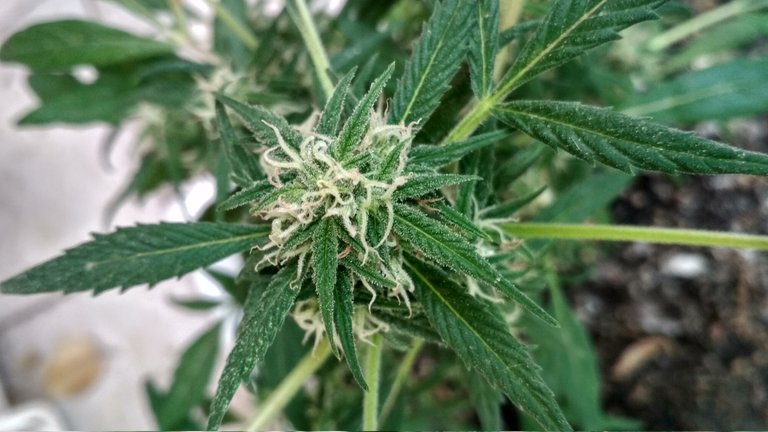 This other box I planted on 10/1/2021 and today I finished harvesting it. It seems to me that after almost 7 months there won't be many worms left in the soil. Tomorrow I will start cleaning and regenerating the soil to see if there are any left alive.
Esta otra caja la planté el 1/10/2021 y hoy la he terminado de cosechar. Me parece que después de casi 7 meses no quedarán muchas lombrices en la tierra. Mañana empezaré a limpiar y regenerar la tierra a ver si queda alguna viva.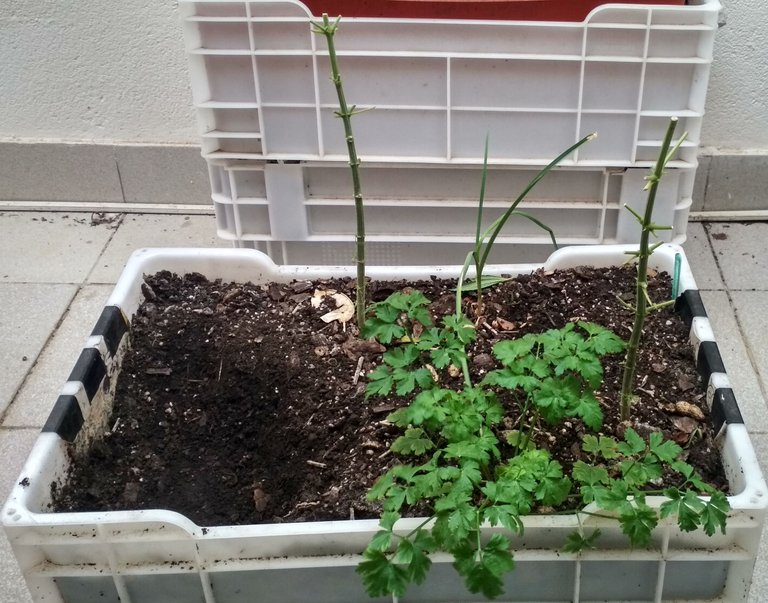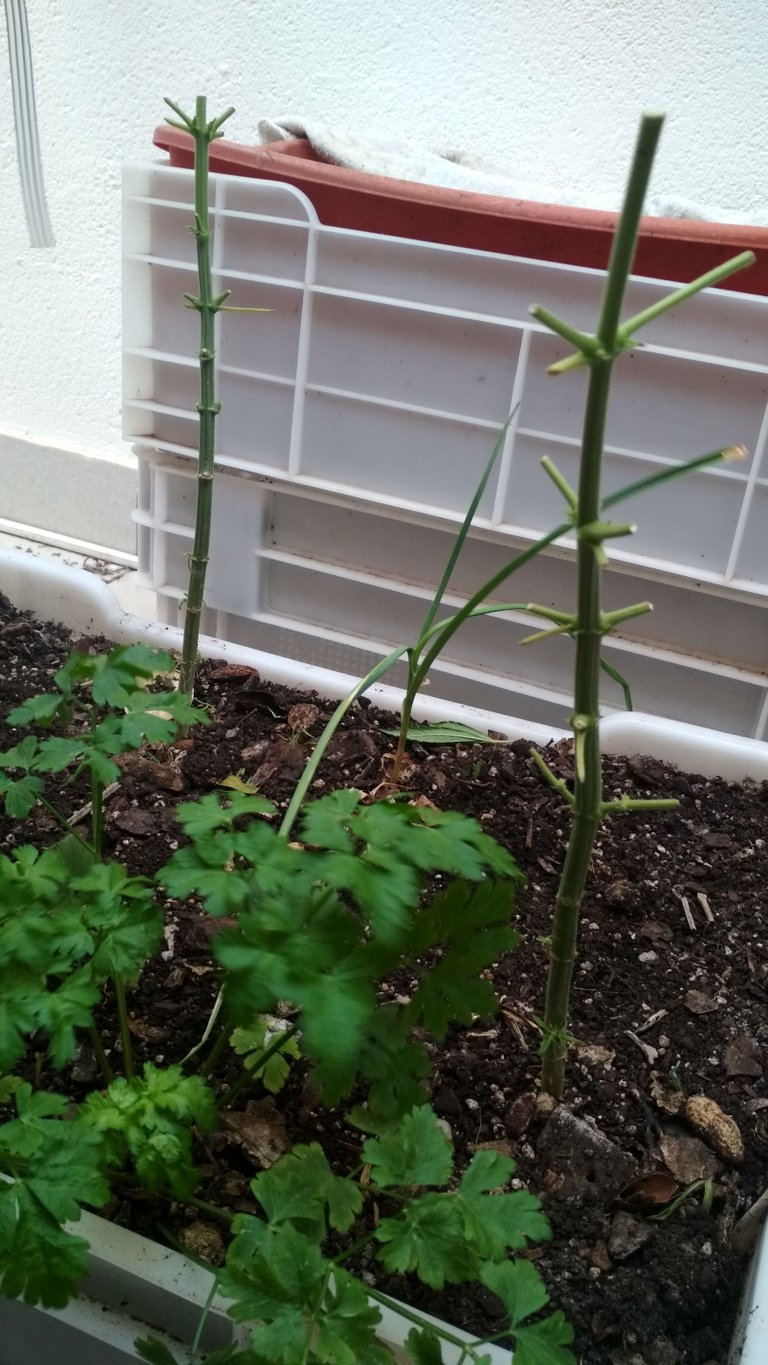 This is the day's work for today.
Este es el jornal del trabajo de hoy.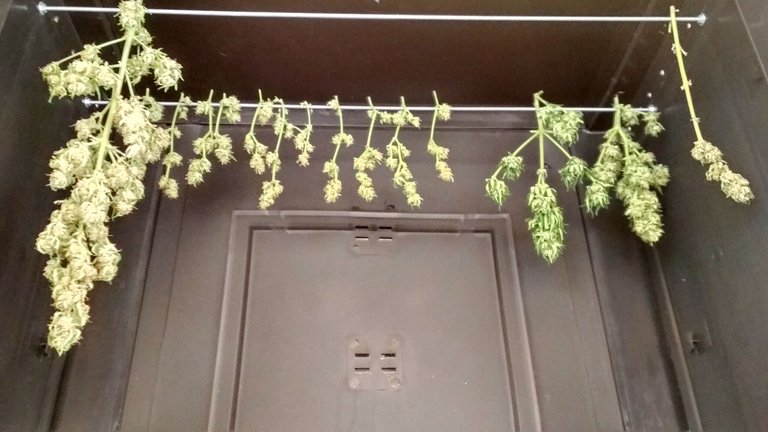 I hope you liked it and have a great day.
Espero que te haya gustado y que tengas un gran día.
Translated with www.DeepL.com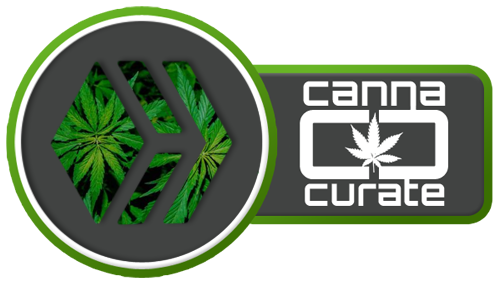 ---
---