All but one / Todas menos una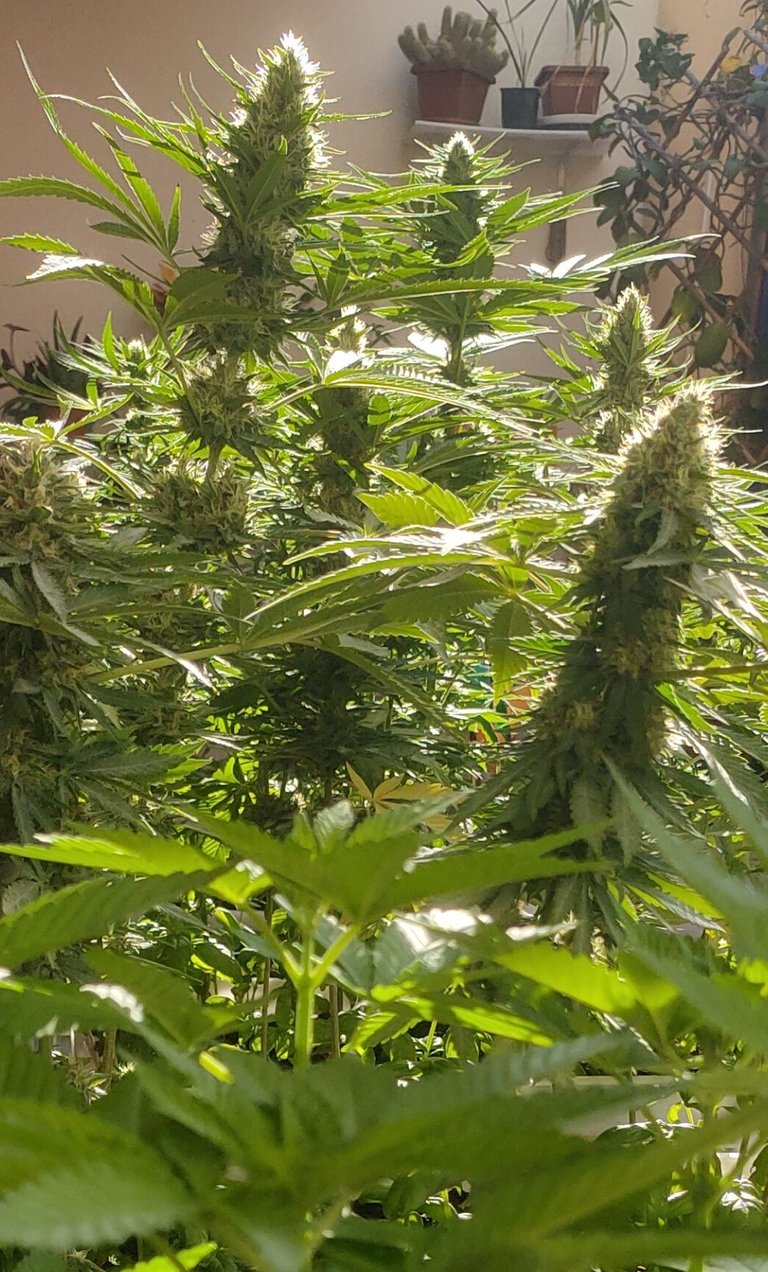 Greetings cannabis culture lovers. I hope you are well and that everything is going perfect in your crops or in those of your official growers. Around here we are fine and the girls are much better from the Powdery Mildew. Soon I will stop worrying about PM and start worrying about red spider mite 🤣 and caterpillars like the one that ate those leaves 😡.
Saludos amantes de la cultura cannábica. Espero que estéis bien y que todo vaya perfecto en vuestros cultivos o en los de vuestros cultivadores oficiales. Por aquí estamos bien y las chicas están mucho mejor del Oidio. Pronto dejaré de preocuparme por el Oidio y empezaré a preocuparme por la araña roja 🤣 y las orugas como la que se ha comido esas hojas 😡.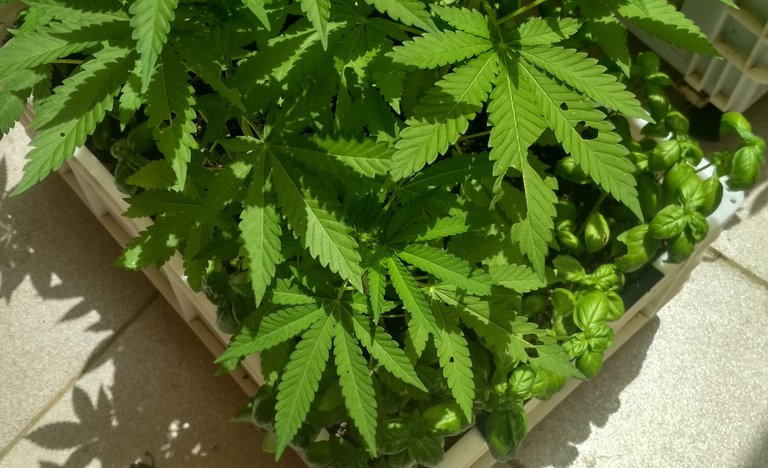 In the box I planted Jack Herer seeds. In the end came out 12 females out of 18 that I planted. The thing is that there is one of them that has grown much more than the rest in the same time. It is the one in the center of the box. It is by far the biggest one, the one that has given off more lateral branches and the one that has started to resinate before. It has only one problem. It is the only one that has powdery mildew. The other eleven do not. I was thinking of making some seeds from this plant because of how strong and vigorous it seemed, but I don't think I'm going to do it.
En la caja planté semillas de Jack Herer. Al final salieron 12 hembras de 18 que planté. El caso es que hay una de ellas que ha crecido mucho más que el resto en el mismo tiempo. Es la del centro de la caja. Con diferencia es la más grande, la que más ramas laterales ha sacado y la que antes ha empezado a resinar. Solo tiene un problema. Es la única que tiene Oidio. Las otras once, no. Pensaba hacer algunas semillas de esta planta por lo fuerte y vigorosa que parecía, pero creo que no lo voy a hacer.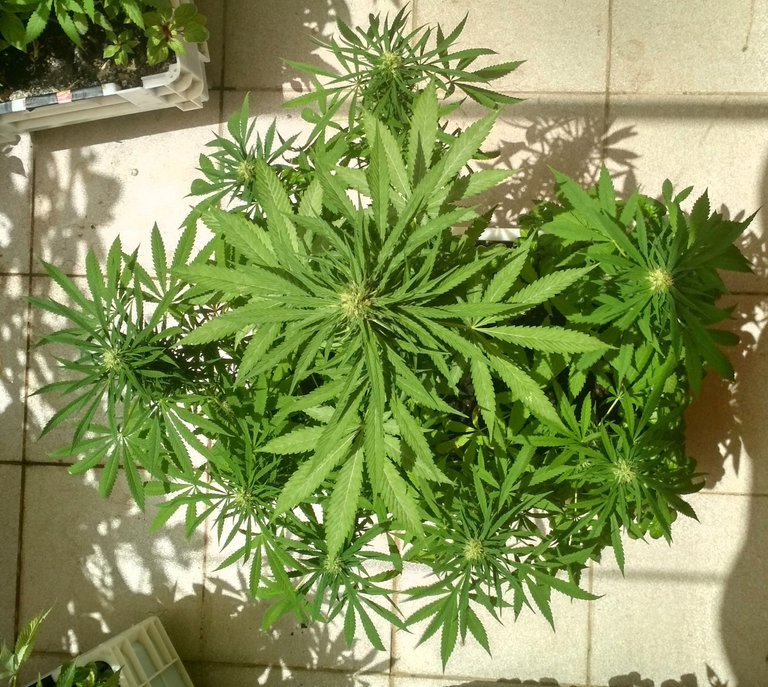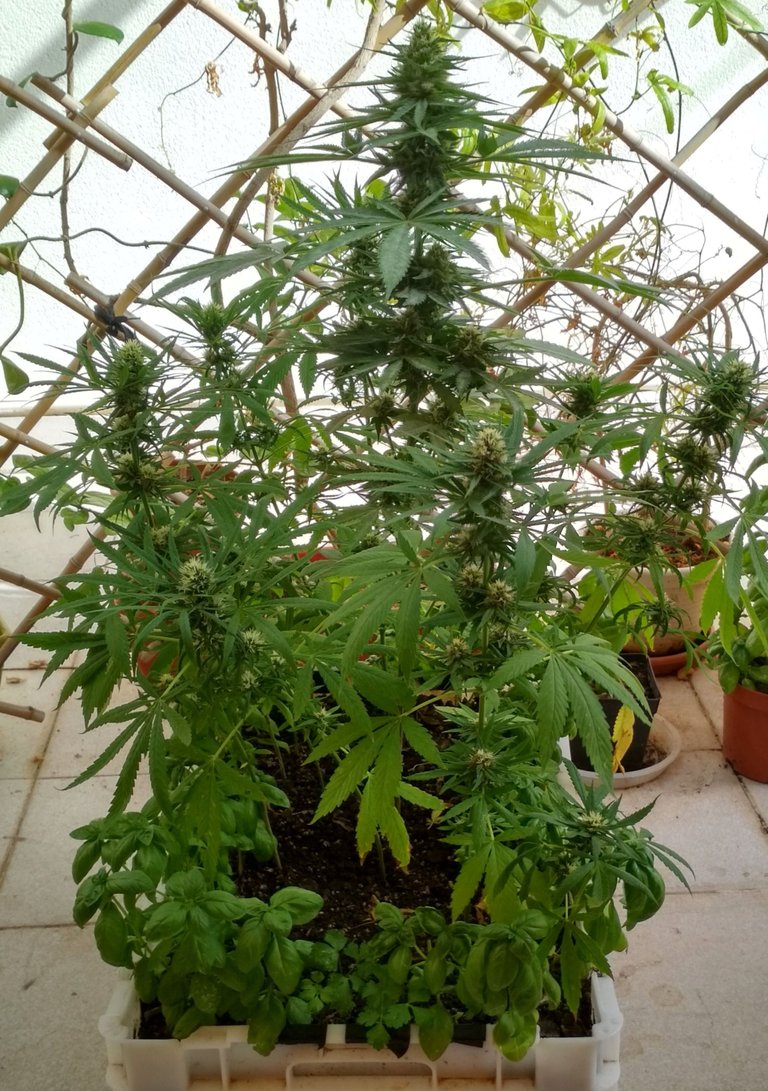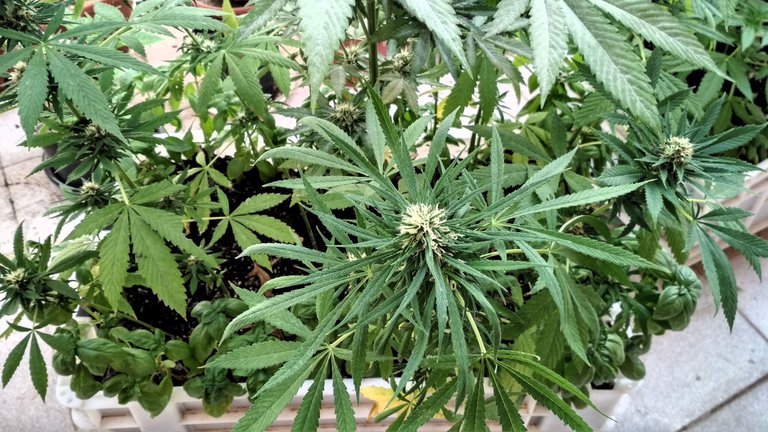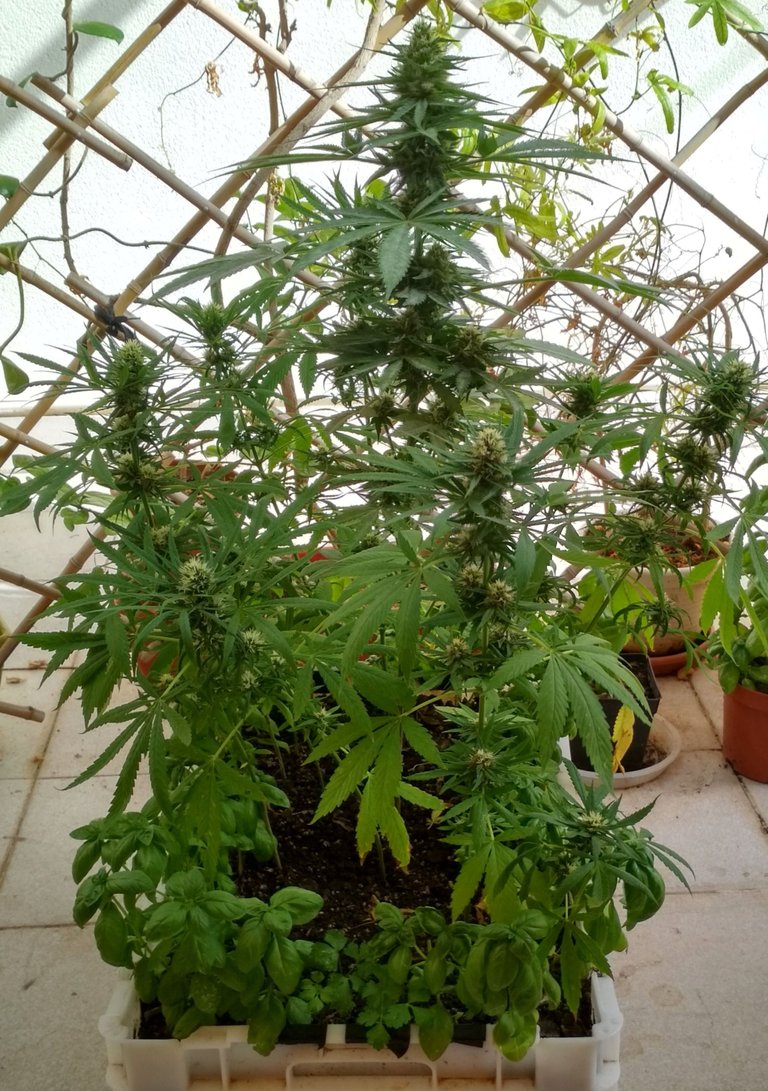 At the moment the plant only has the outer and older leaves with PM. The ones closest to the bud are clean and I hope they stay that way until the end because that central cane looks very good. I will keep you posted.
La planta de momento solo tiene las hojas exteriores y más antiguas con Oidio. Las más cercanas al cogollo están limpias y espero que sigan así hasta el final porqué tiene muy buena pinta esa porra central. Ya os iré contando.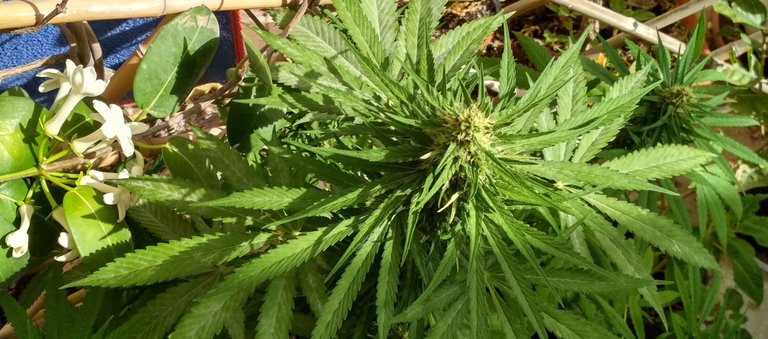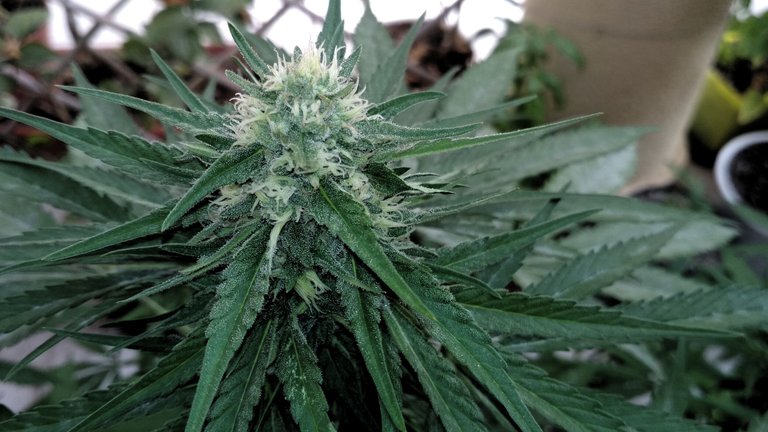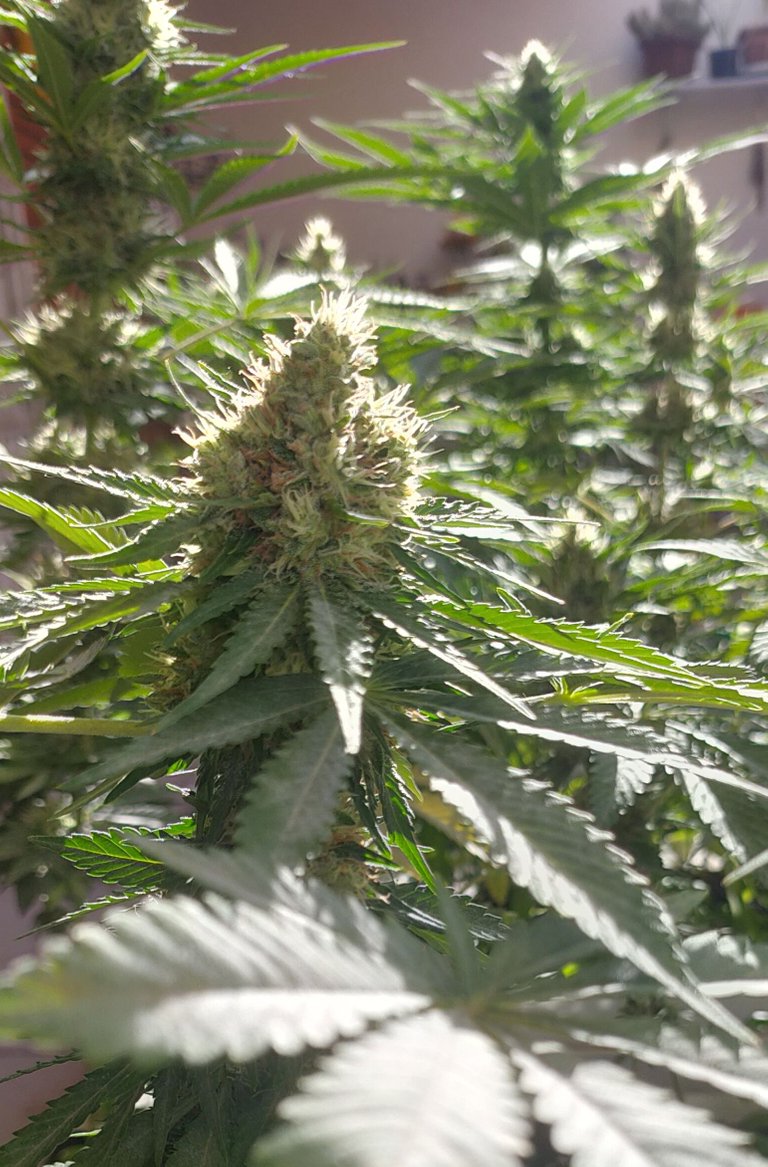 I hope you liked it and have a great day.
Espero que ta haya gustado y que tengas un gran día.
Translated with www.DeepL.com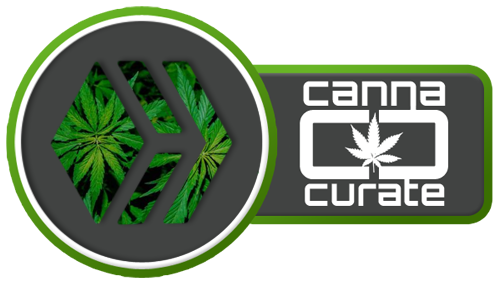 ---
---