Jan 26, 2022 Garden Update : The giant - Flower time! =)

Hey guys, hope all is well.
After an extremely busy first part of January, I finally got some free time to spend in my garden today... and well I was happy to find that the green monsters have finally stopped stretching and now they are starting to develop flowers!
Starting off with the giant,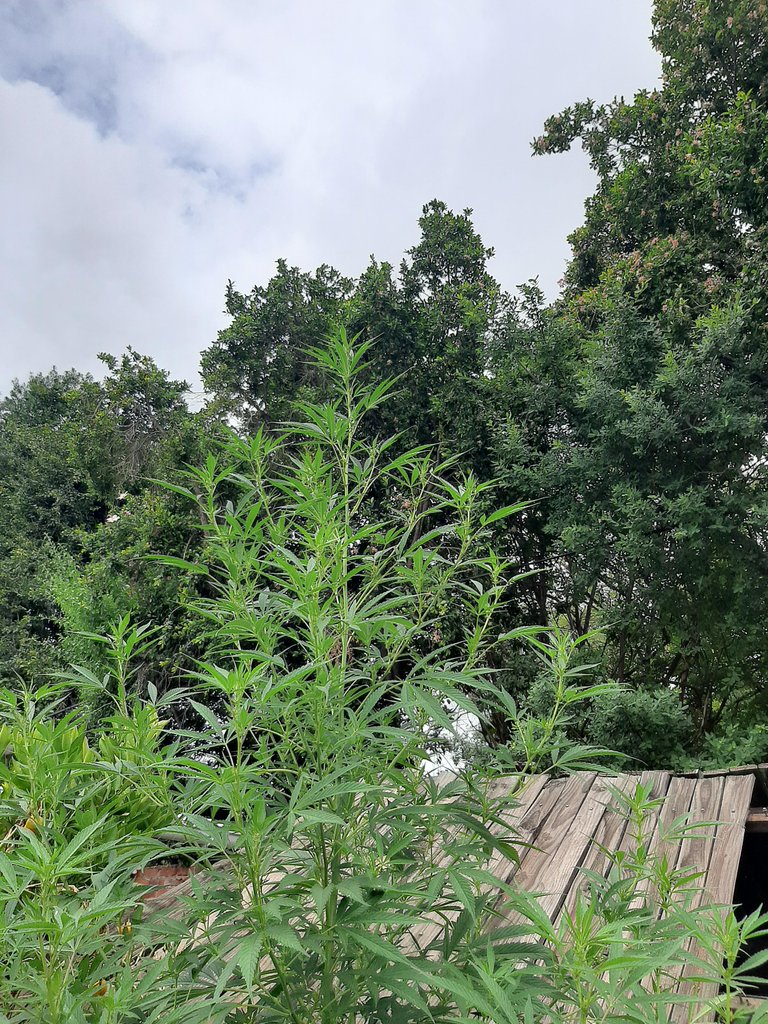 This guy is currently 2.7m(9.51ft) tall! I was kind of getting worried it might become too tall & wide for the area that it is currently standing in, but thank goodness the stretching seems to have stopped.
Walked a little closer for a hug: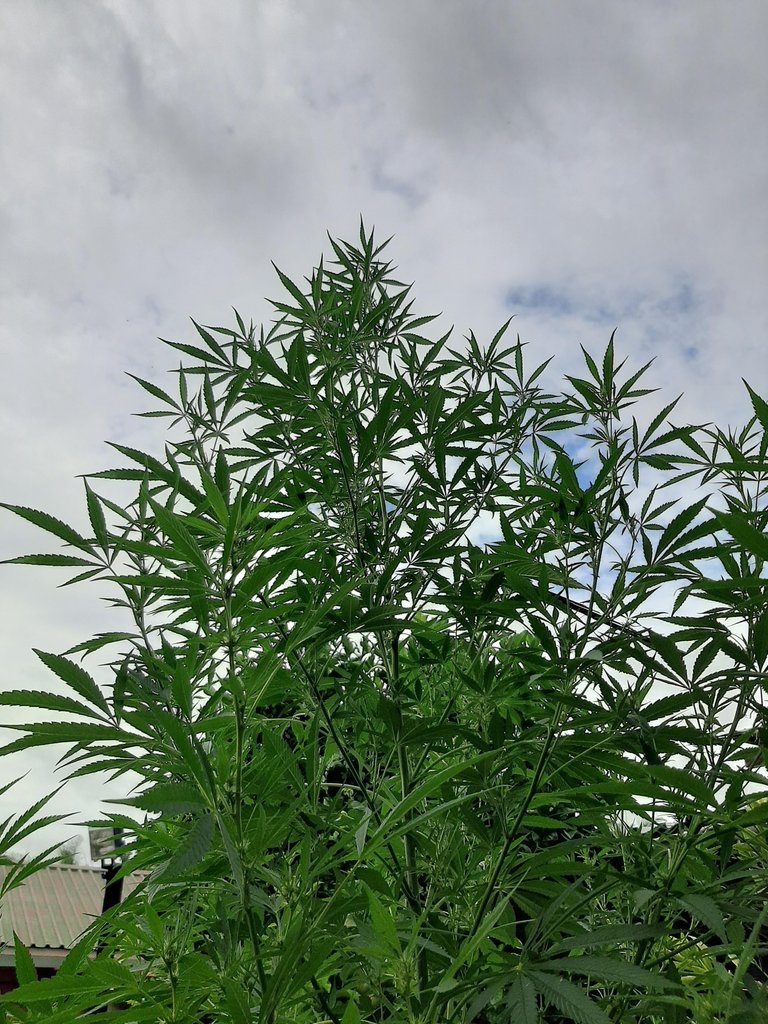 (It smells amazing!)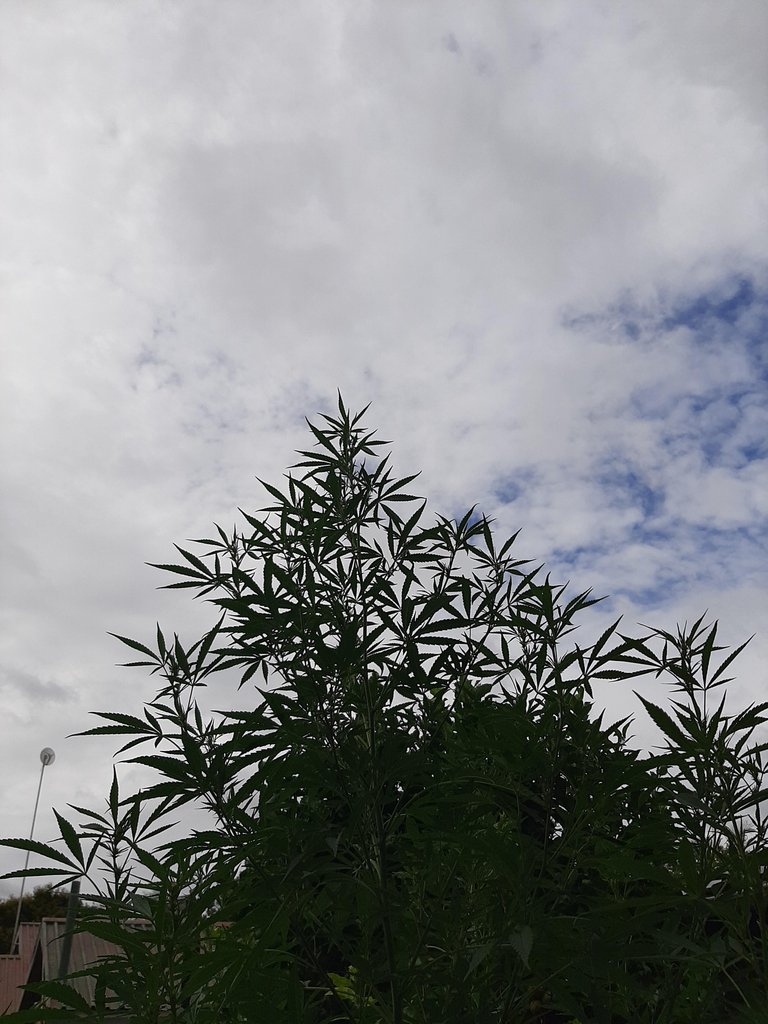 That's when I noticed the flowers are starting to form on all of the lower base arms (branches):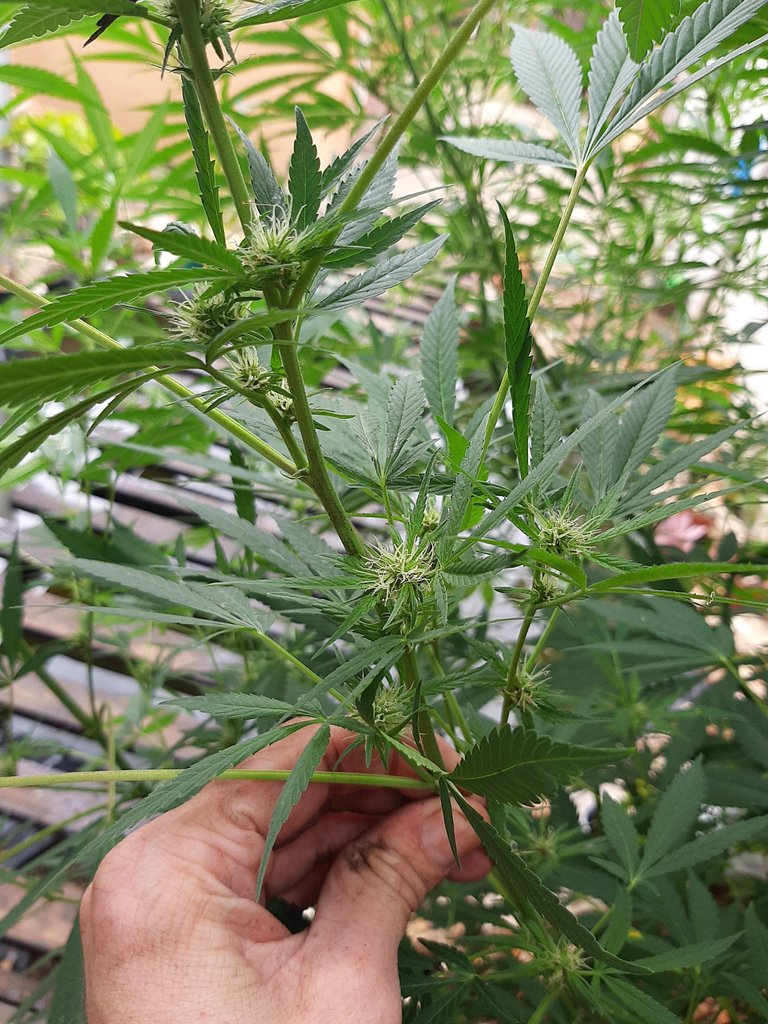 This strain is nothing special, just some local stuff that puts you in this relaxed, yet hard-working mood when smoked. Or I've just smoked too much of this & now it has small effects lol :p
In fact, this plant really started out as a "weed" that I wanted to pull out... Never knew it would become so big.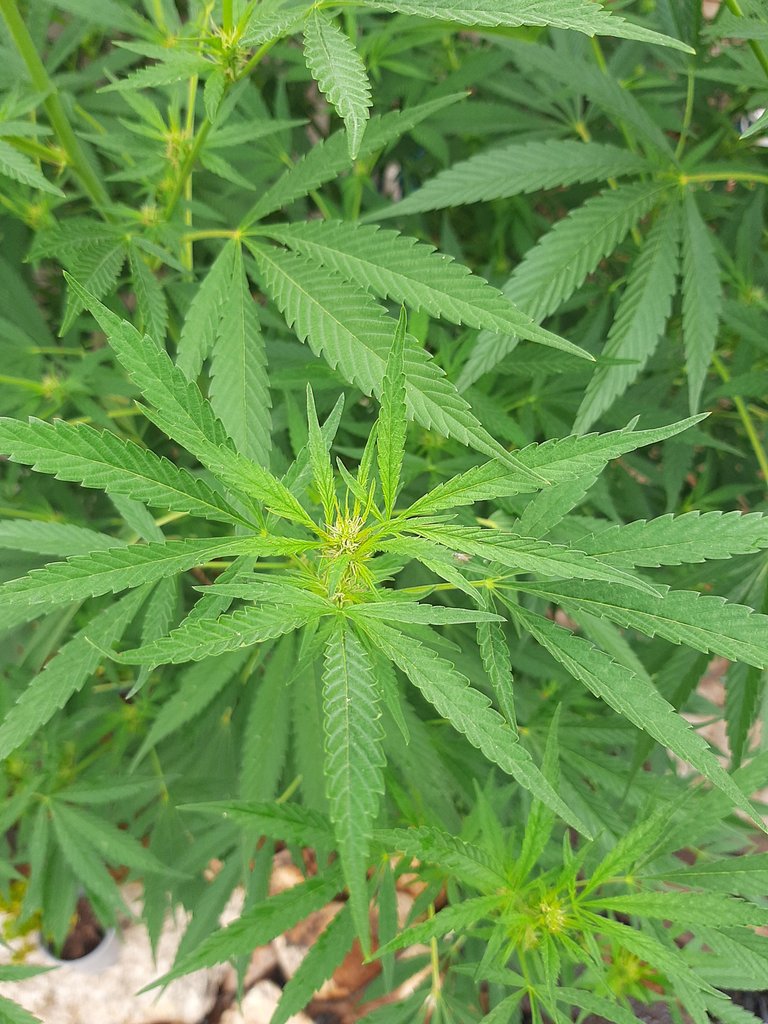 ---
Inside the green house,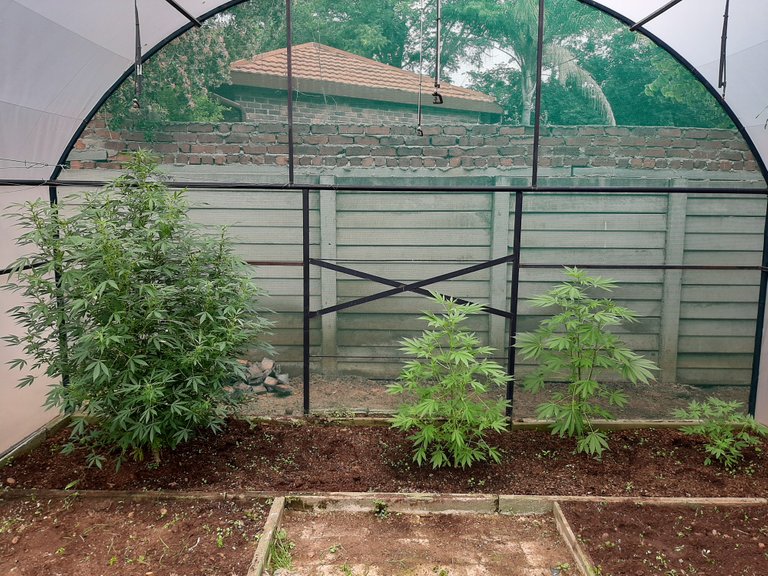 These guys had a special area planned for them, and it seems to be working out well. The soil is a mixture of very rough sawdust & lots of chicken poop. But they get regularly get some extra water straight from the fish pond nearby, which also has a lot of poop in it lol.
Growing all-natural without any chemicals or boosts seems to be the best game plan for me.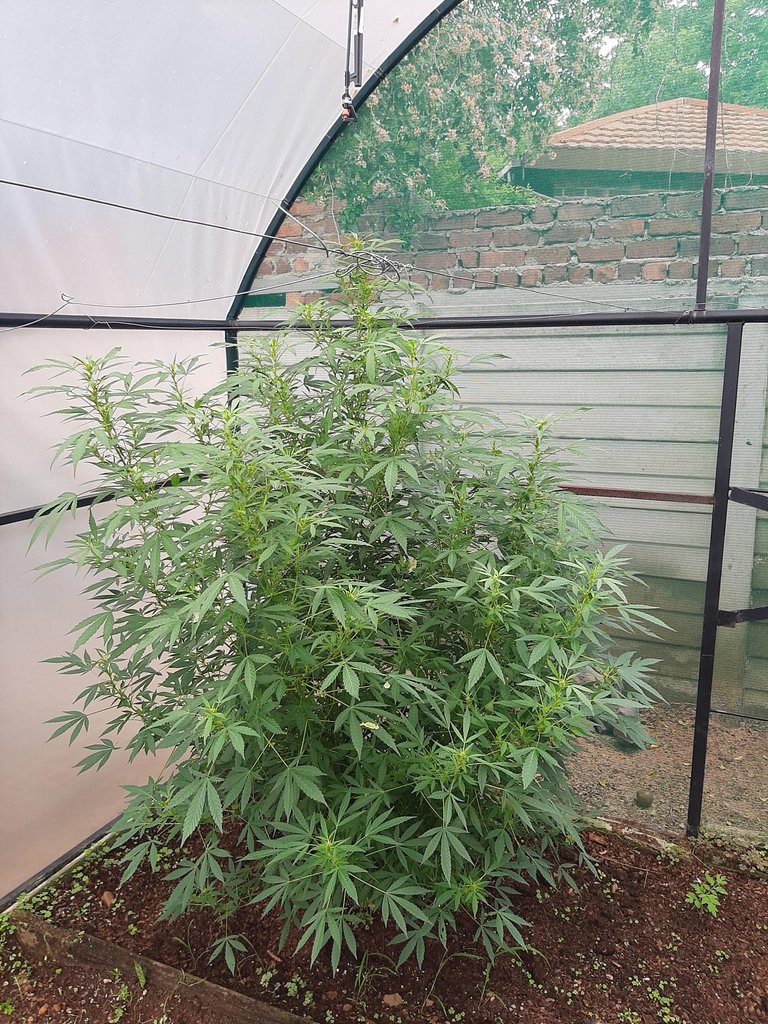 This one is about the same height as me (1,79m / 5.8ft).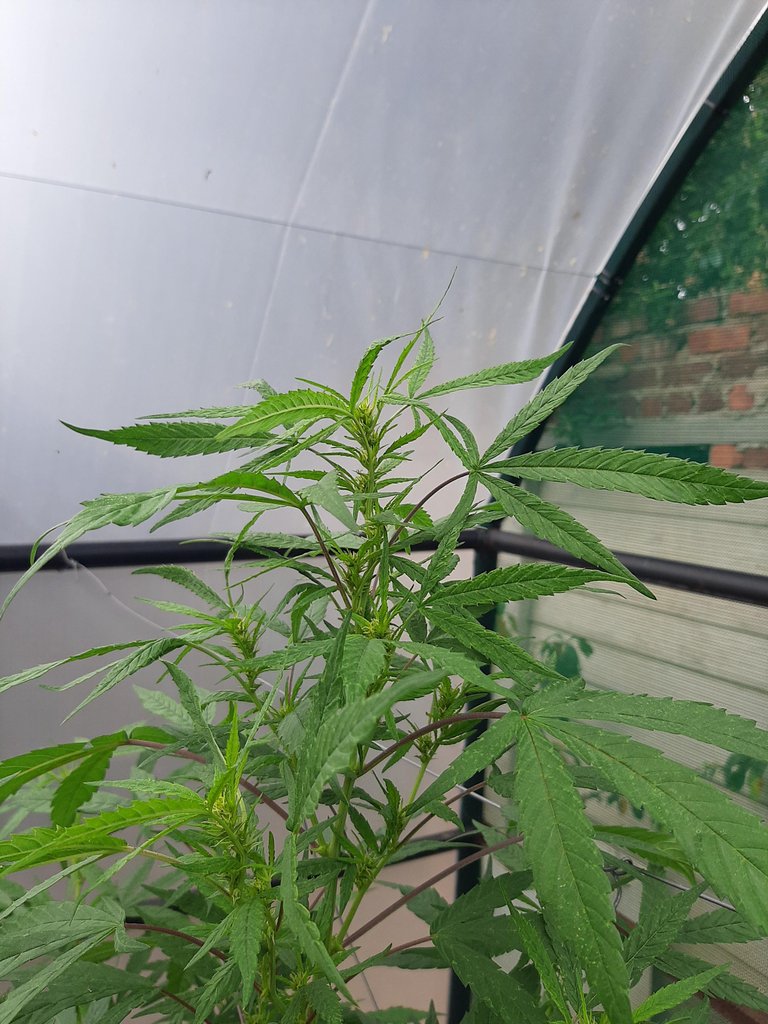 Zoomed in a bit, and yep! Flowers are also forming on this plant... this plant & the giant outside are both about 3-4 months old.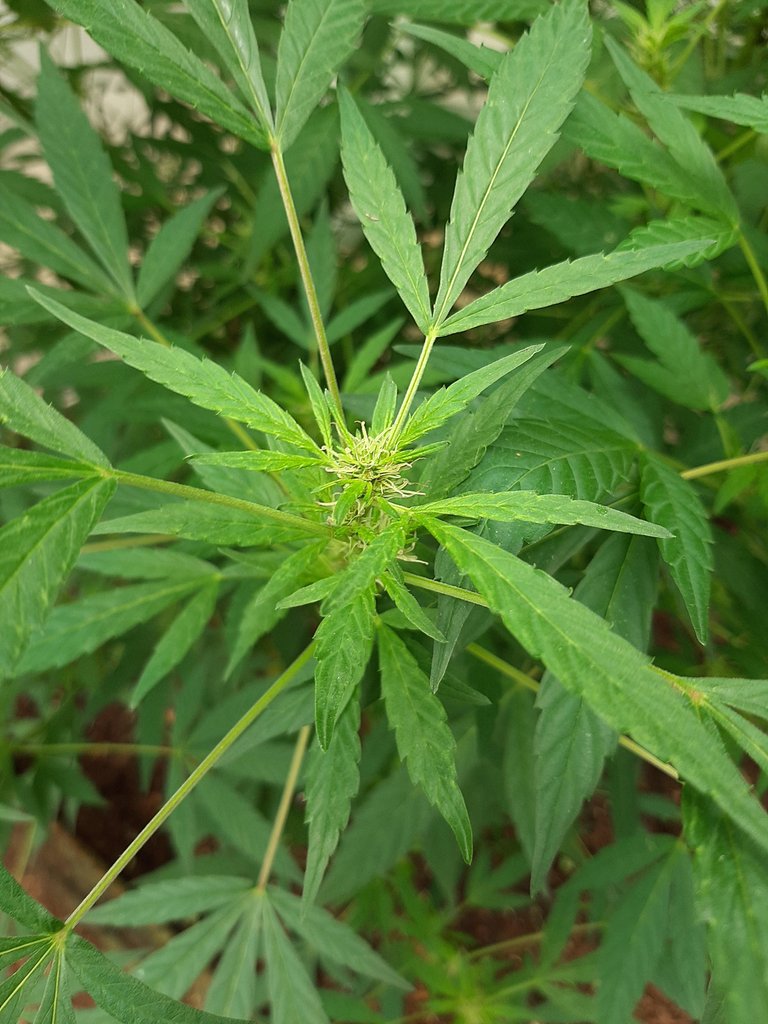 The leaves seem to have a very slight yellowing to them, which might be the rainwater used in the auto sprinkler system, the soil itself, or the regular water feedings from the fish pond? Anyhow I will reduce the watering from the fish pond to see how the plant responds.
Right next to it there is another 3 small plants: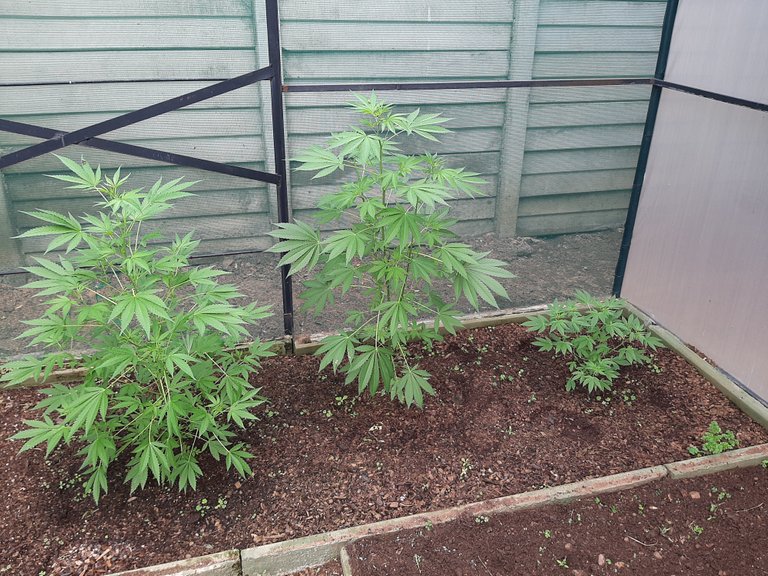 At 1 month old they are starting to stretch really fast, might have to remove 1 of them to make space for growth. The smallest one will probably be the victim :(
---
That's all I have, for now, more updates coming soon.

--------------------------------------------------------------------------
Add me on Discord if you'd like to talk: CreepyPastaZ ψ(`∇´)ψ#1729
--------------------------------------------------------------------------
---
---