HashKings - Getting Started Guide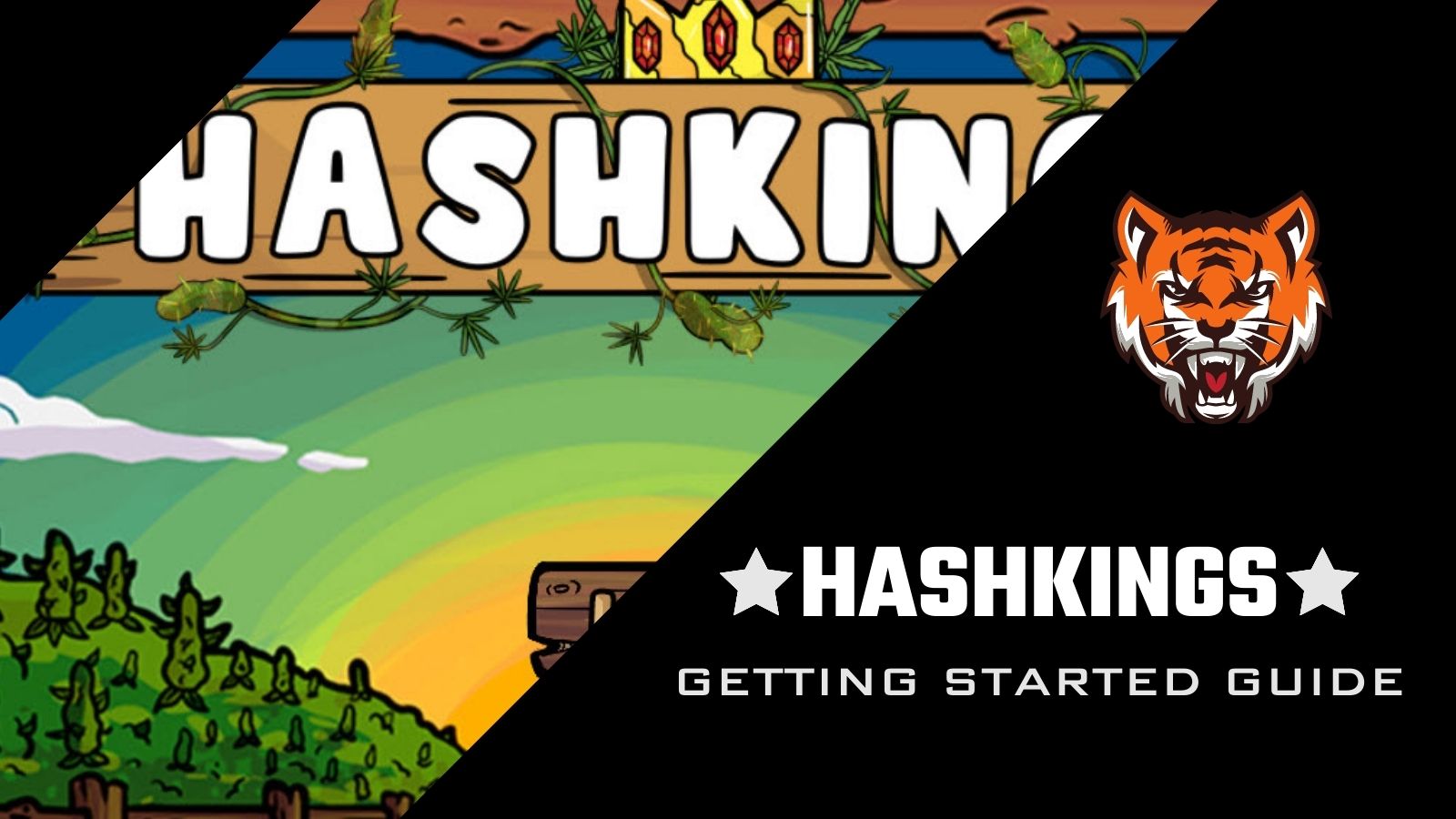 I got started in has kinds some time ago when I bought some water towers being released. However at the time I really didn't understand the game or take the time to dive in. But that's now changed! Let me show you some easy ways to get started in Hash kings and how you can be a part of this growing game.

Getting Started
The things you'll need and you can buy off of NFTMart HIVE - https://nftm.art/buy/hkfarm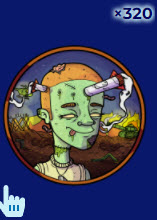 Avatar - You need to have one of these and they range from 0.23 Hive to 68 Hive. I recommend if you want to get started going with the cheapest option till you get an understanding for the game.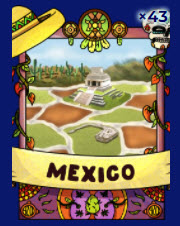 1x Land and the easiest I recommend getting started with right now would be Mexico which at the time of writing this will run you about 14 hive. You could go cheaper and do south america at about 8 hive but if you plan on playing for a while that one day makes a big difference in terms of time saved.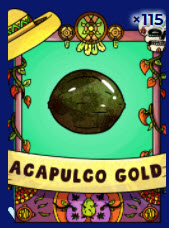 Seeds now with seeds they are a one use so if you want I would recommend picking up a few. IMPORTANT: Cetertain seeds go with certain lands and require a certain amount of HKwater to grow them. I included a image below so you know what goes with what. In this example I'm using Mexico land with Acapulco Gold 6 day grow time and 343-588 water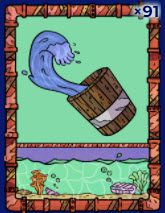 1x Water tower or buying water with any water tower you'll produce a small amount of water every day which drops into your account as HKwater token that you'll see at the top of the game. Or you can buy it directly off the hive market for a rather low cost.
Seeds/Land/Water Chart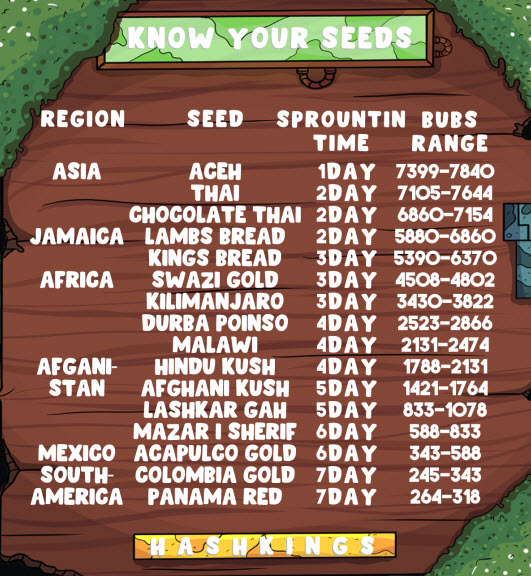 You now have everything you need to get started growing your own weed in Hashkings! Follow these steps to start growing your first plant and how to harvest it.
From within the hash kings game you will have a world map. Simply click on Mexico it will highlight when you mouse of it. This will load your plot of land you just bought (or plots if you bought more than one)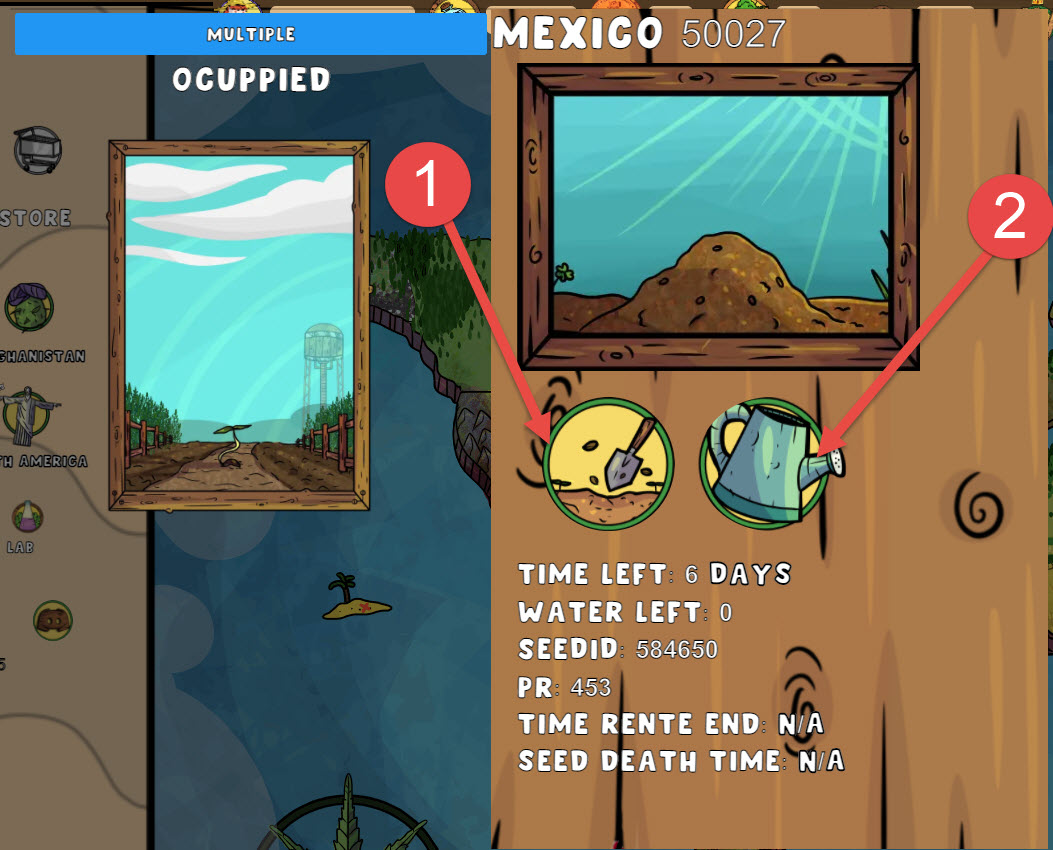 Click on a pot of land which will trigger a shovel icon under it. By clicking on this it will load your seeds. Select the correct seed you want to use to plant here.

Give the game a little bit of time (hive blockchain is about 3 seconds per block) so it shouldn't take all that long. Often times I end up refreshing the game itself after 10 seconds and it's good to go.

A new icon will show next to the shovel icon which is a watering can. Click on this and use your HKwater tokens to water your new seed.

Wait 6 days and you'll have a full grown crop you can harvest. The icon to harvest will show next to the watering can when it's ready. Doing so is going to earn you BUDS.

The above was a lot of steps and a lot to take in I know. It took me a while to make sense of how it all worked as well. But here's the cool thing that's not the only way to earn and play hashkings there's many others.
Some general ideas are as follows.
Water Barren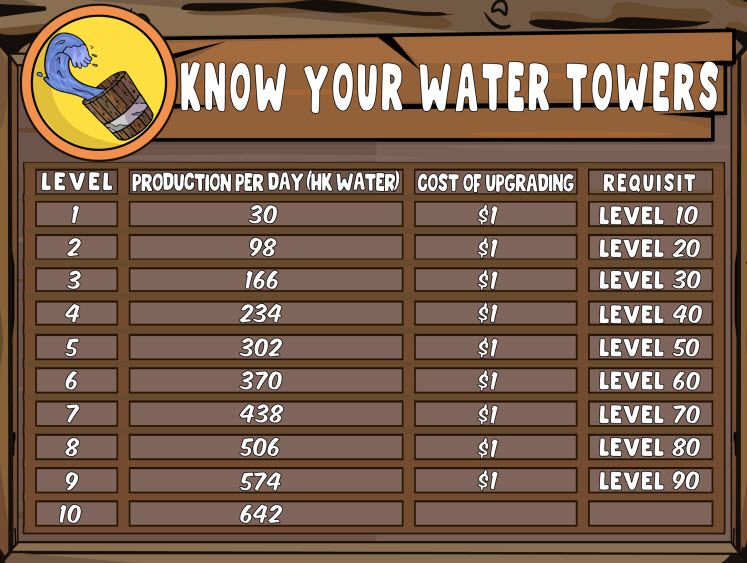 Remember those water towers we talked about above? Well there's a limited supply of them and by owning a majority stake in them you could hoard the water and only release a little at a time on the open market allowing you to control the price. It's one of the key aspects of this game that everyone playing needs.
Simply buy up as many high level water towers as you can and make a passive income.
The one thing to note here however is if you buy a level 1 tower you will not be able to upgrade it until you upgrade your avatar.
Seed Barren
By staking a token called Mota which is earned from burning BUD tokens from harvesting weed plants you get a chance to get some of the seed drops of the 1,000 dropped each day. These seeds can either be used by yourself or you could simply sell off the seed on NFTMart.


Since there are many aspects to this game which all combine to give you the end product of joints to smoke and level up your avatar there's many options you can do on small scale or large to play the game in the way you want to play it. There's also been the introduction of Raids to the game which I'll be getting into here soon myself and write another article on how to take part in it.
If you're not already playing HashKings and want to get started you can join at https://www.hashkings.app/ when you login or join be sure to use Bitcoinflood as your affiliate if you wish to support articles such as this. Thank you!
---
---