Hivecannabis community lol I'm gonna beef it up! With bjj!!!
https://www.jiujitsutimes.com/high-rollerz-announces-upcoming-cops-vs-stonerz-event/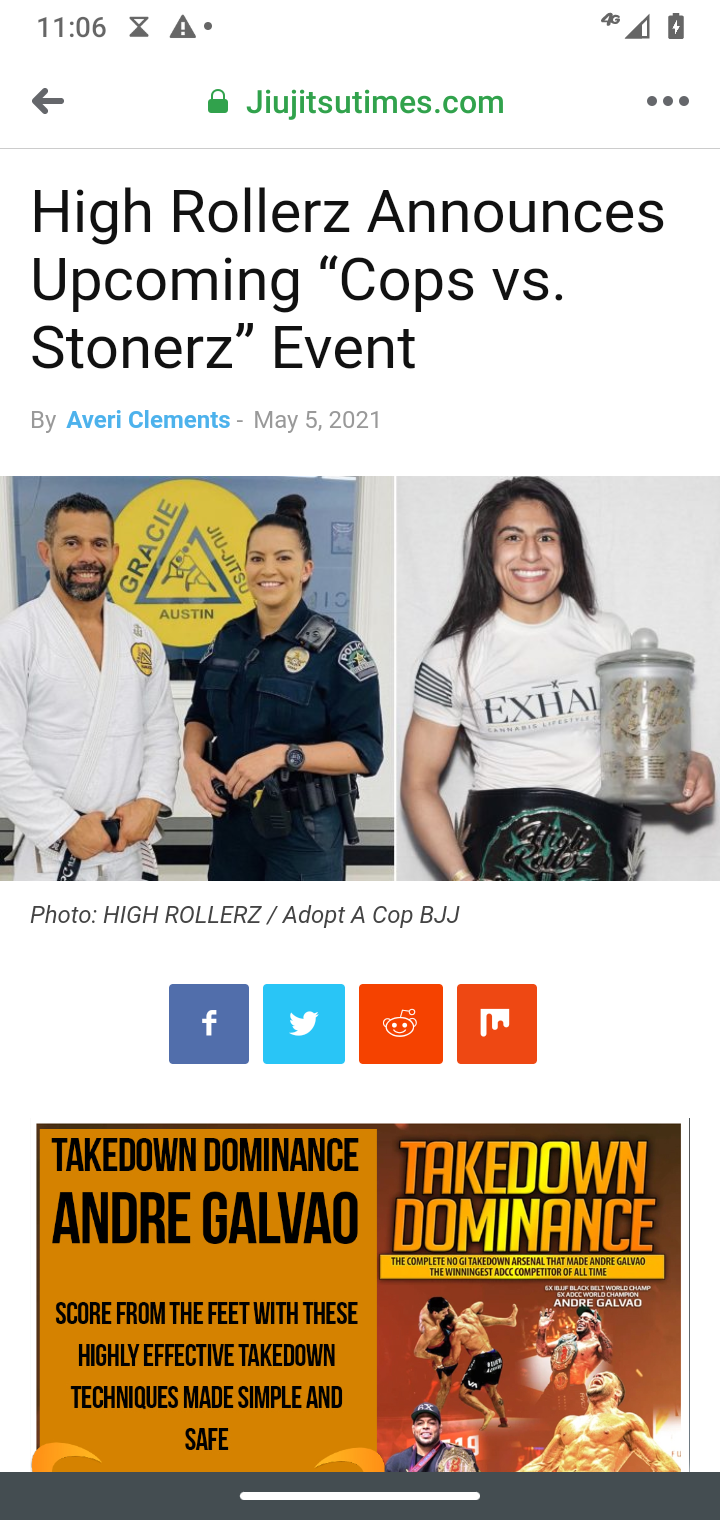 I'm definitely going to be smoking a bunch of weed and watching this if I can figure out how to get it live and even if I don't I'll still download it and blaze while getting to see it.
Bjj cops vs stoners... Oh this is an absolutely beautiful picture. I can definitely get behind this one.
And a long time ago I had had quite a bit of Hope on getting an event like this started where a bunch of people could smoke weed together and roll Jiu-Jitsu and a friendly wedding Manner.
Really exciting to watch all of this grow in popularity and all these amazing competitors showing off some absolutely phenomenal skills.
I'm super excited to watch events like this and watch the entire sport as well as industry start to grow.
And then not to mention the entire women's division of Brazilian jiu-jitsu competitions...
Every time you turn around there's just even more cool things coming out.
And then even more gross and an amazing industry that deserves it the martial arts community.
And more of these events keep growing the more that we keep seeing completely new ideas shape rise and grow.
I wish my back wasn't so screwed up I really do miss being able to roll and work out with other individuals with Brazilian jiu jitsu but lately my knees hips and back have just put a severe halt to quite a bit.
However is entertainment absolutely love seeing all of this and having the ability to see more combative sports than just UFC and mixed martial arts?
Well I hope everybody smokes a lot of weed and place is hard!
---
---