$3,000,000 of cannabis destroyed in Washington state! Over regulation.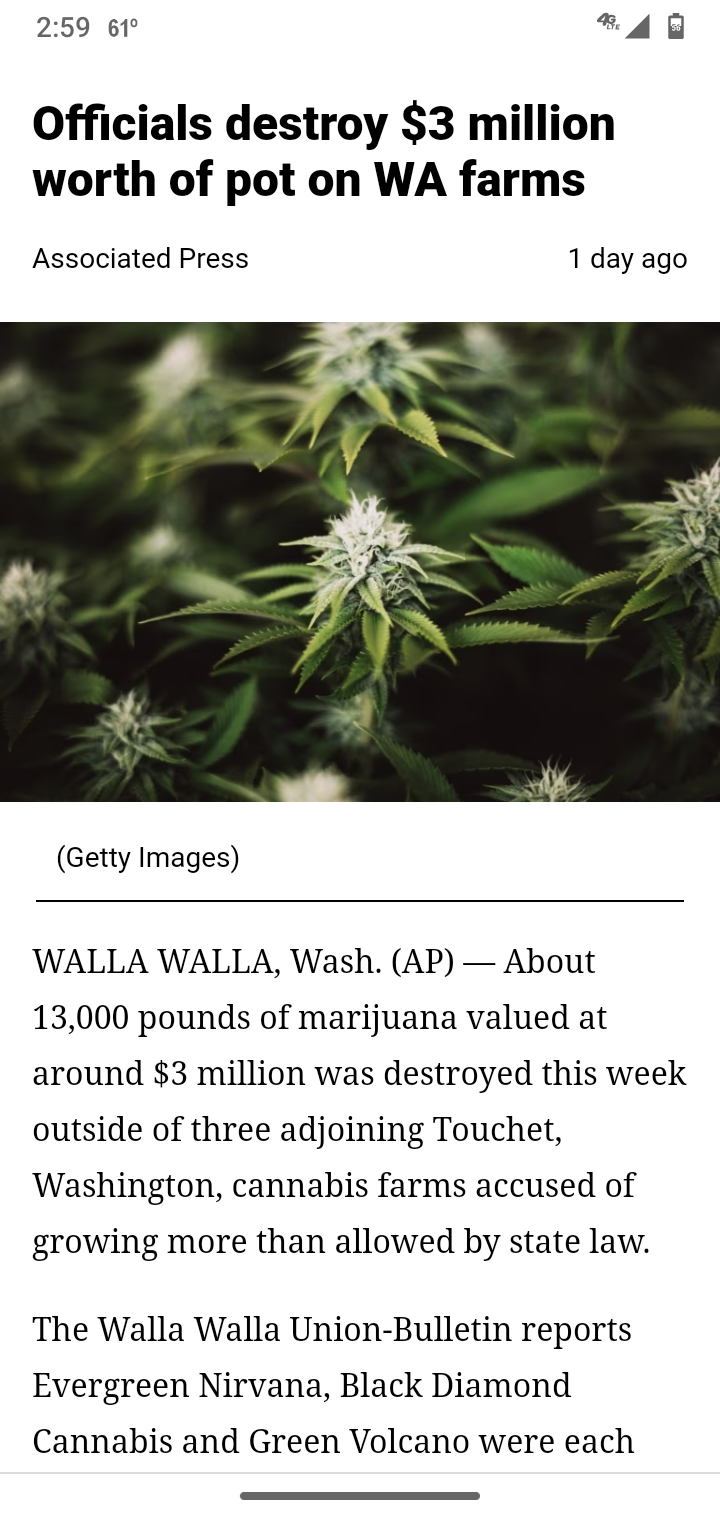 https://www-koin-com.cdn.ampproject.org/v/s/www.koin.com/news/washington/officials-destroy-3-million-worth-of-pot-on-wa-farms/amp/?amp_js_v=a6&amp_gsa=1&usqp=mq331AQIKAGwASCAAgM%3D#aoh=16367553559087&csi=0&referrer=https%3A%2F%2Fwww.google.com&amp_tf=From%20%251%24s&ampshare=https%3A%2F%2Fwww.koin.com%2Fnews%2Fwashington%2Fofficials-destroy-3-million-worth-of-pot-on-wa-farms%2F
Well I wonder how much 3 million dollars is worth these days. I'm sure it is quite a bit more weight than it was during prohibition.
Well the government says that you can only grow so much so they must be right.
And all of this is to maintain the volume of cannabis and the price of these flowers. Yep can't have people losing their cut.
Shame how the focus on cannabis went from medical to this. Profits and industry.
And of course orders to destroy a bunch of marketable product.
That really is a shame for these Farmers that for their blood sweat and tears into this but we will see what the facts of the case come out to be because trying to grow more than you're allotted size is definitely not a good plan when you're paying for the right to grow a plant.
Personally I think that cannabis should be taxed and regulated just like lettuce there are no taxes on the lettuce well actually that might be a scary thing to contemplate because of all of the issues with health department codes.
Well I'm really hoping that some change can come into the world here soon.
---
---