Diy dabber!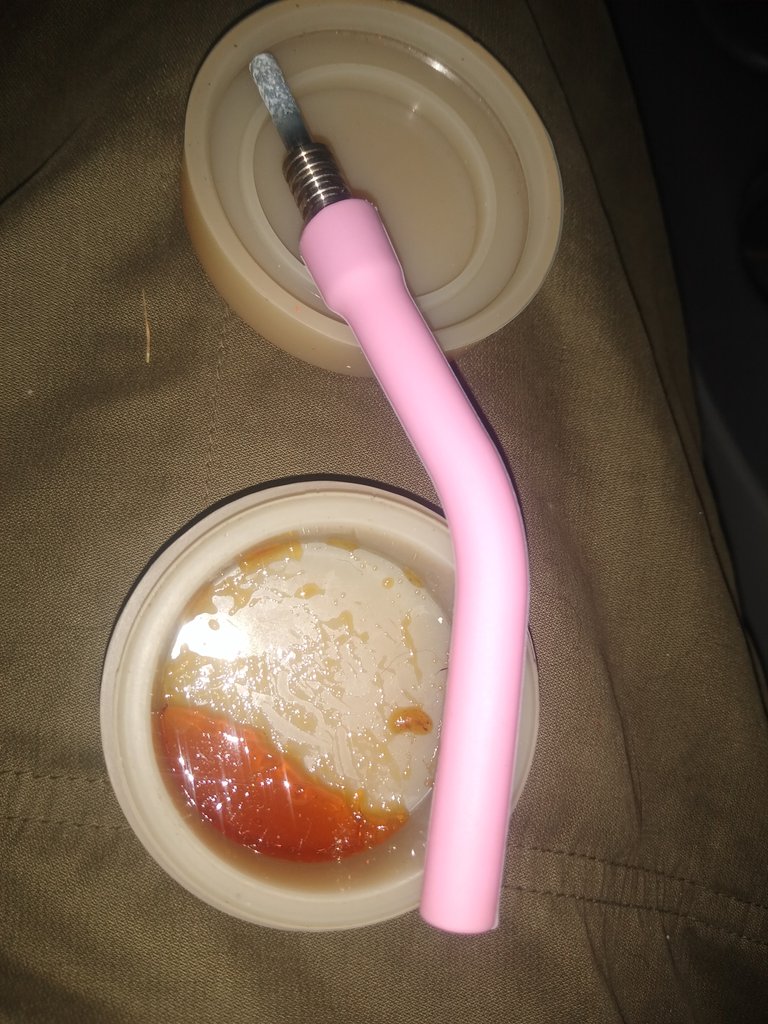 Well.... Yeah that's what I need. Wow.
I lost my dabber at. Friends place. Oops.
Well a friend that's a parent hooked me up with a silicon straw and I got a titanium nail... Yep.
So some elbow grease and thinking and I'm on my way to dabbing. Yep it's not alot but I can dab some yummy oil.
Being patient. And we will get to see that hottie again soon.
More justified tonight!!!
---
---