Blessed! Puppy fundraiser success update! Rain... And tired.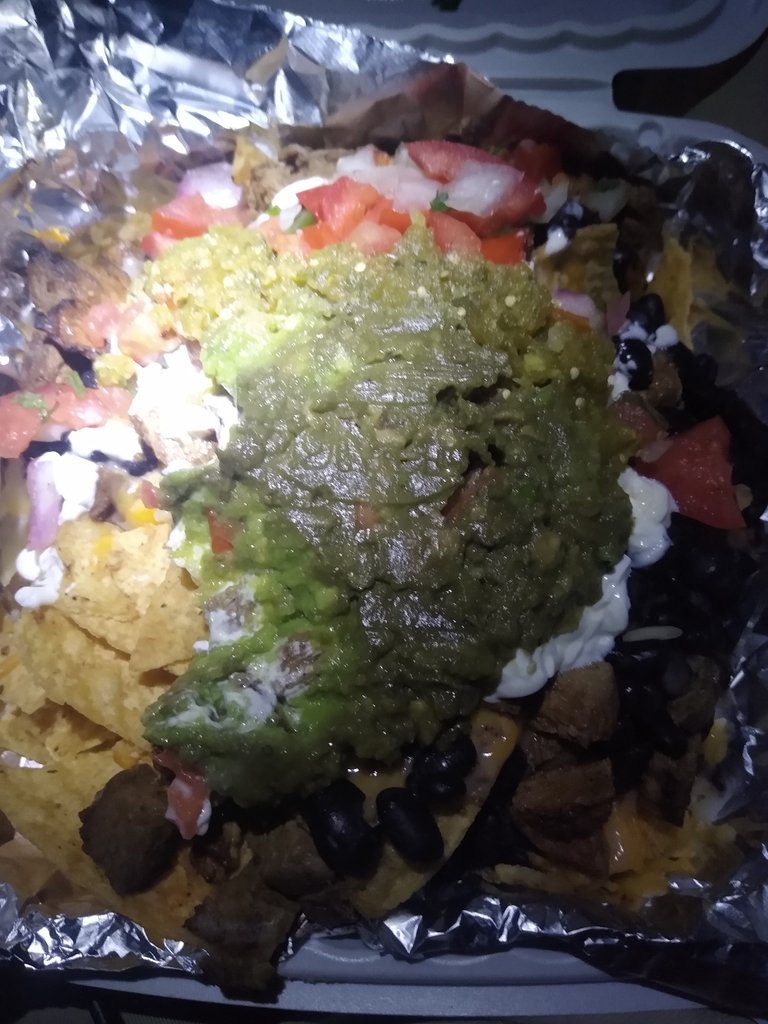 So last night a friend of mine did delivery nachos for me and they were really good. Which was pretty cool I must admit so thank you very much for blessings in my life. And trust me the gift of nachos is a very good gift indeed.
so I have been busy trying to keep myself occupied and recovering so ark survival evolved has been on my plate for a little bit.
Really sucks when you get jumped by t-rex or other predators and lose everything. And then have to go back and battle them to get your corpse back.
However it also has building integration so I decided to try something out.
Yep I have discovered that I could build this tower. Access an area that normally would be a little bit frustrating for me to get to.
However when I discovered what I'm doing all the sudden I ended up with this huge undertaking.
So I had to gather an absolute pile of resources to make this crafting nightmare.
Then it grew to this absolutely huge and wild structure so wow okay.
Pretty cool for me to take advantage of architecture in ways that I don't believe are possible.
later I'll give you some more pictures of what's all going on.
For now here is some long-range shots. I probably got them confused and uploaded them in the wrong orders.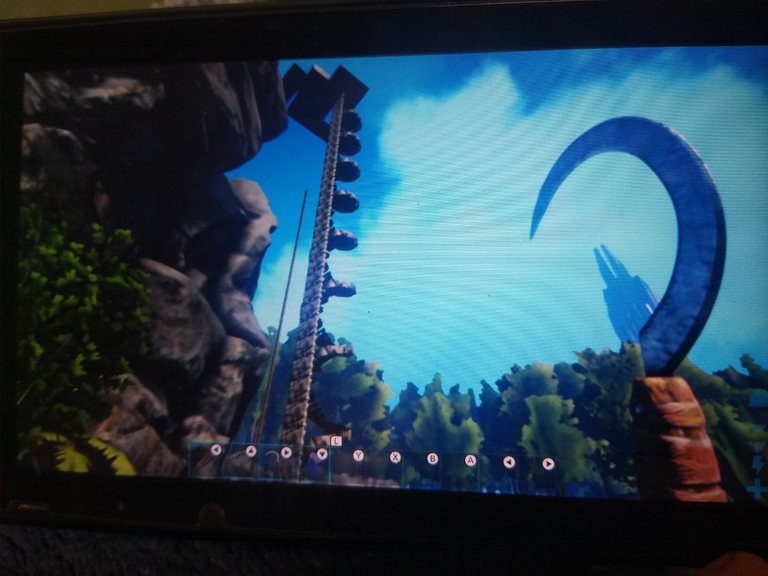 So one of these pictures here is a partially complete version and then the other picture is it getting complete.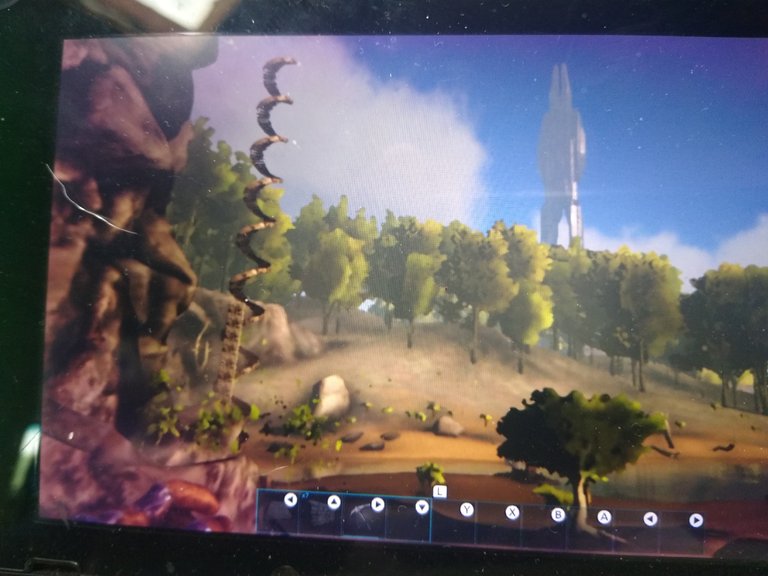 Well complete ish I had to do some things to tie it in and modifications so that I could access that area up there.
I now have to build more of a defensive area around that to protect my crazy tower on top of that really cool defended place.
So really trying to enjoy gaming while going over other things.
Like the rain.
Here are my blessings of it going over the Riverside fire where I was working and helping out on some of the smaller fires in that area.
Here is all of my blessings and prayers paying off.
Now if only all these fires could be severely knocked back and the lightning not start anymore we would be on easy Street.
However we will see what's all going on.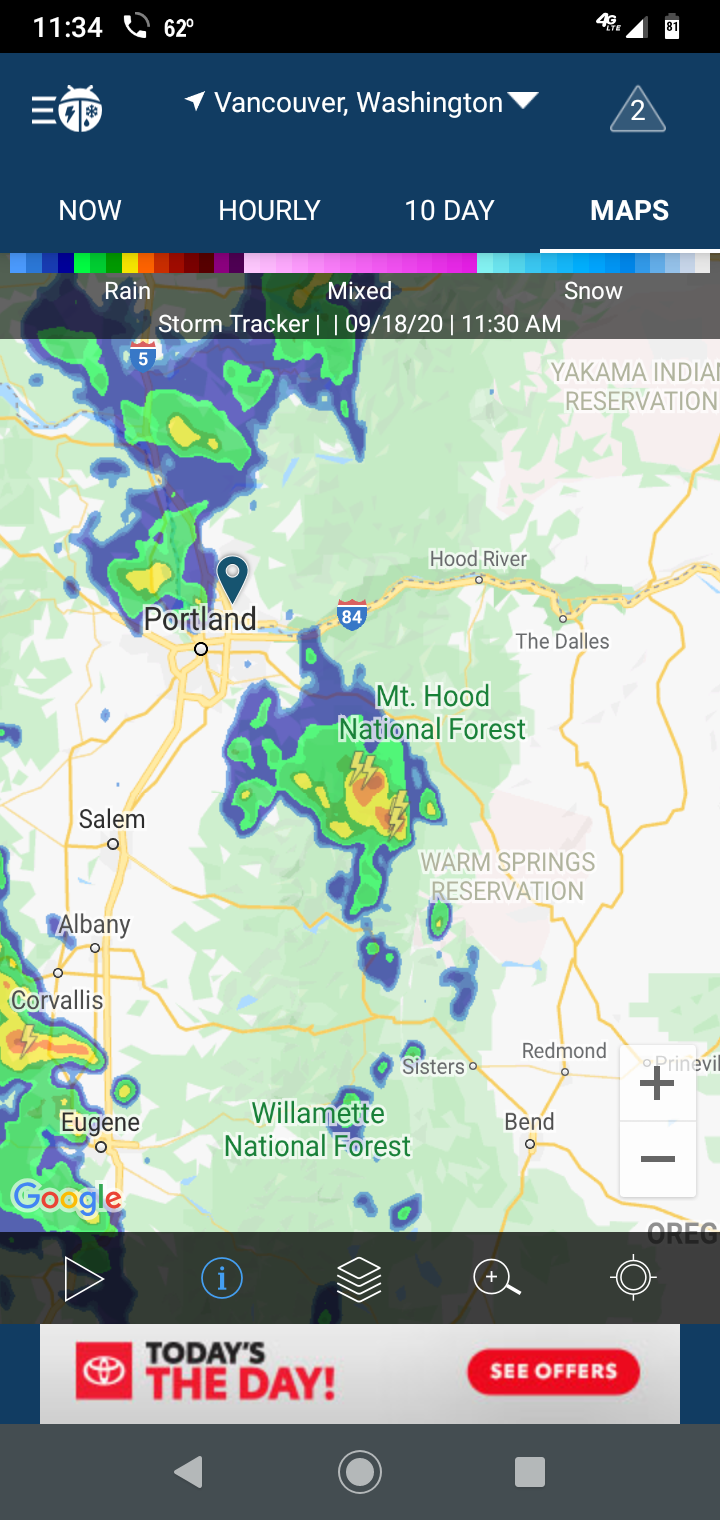 Wow. This is from earlier of the rainstorm and lightning going over the beachy Creek fire complex I do believe.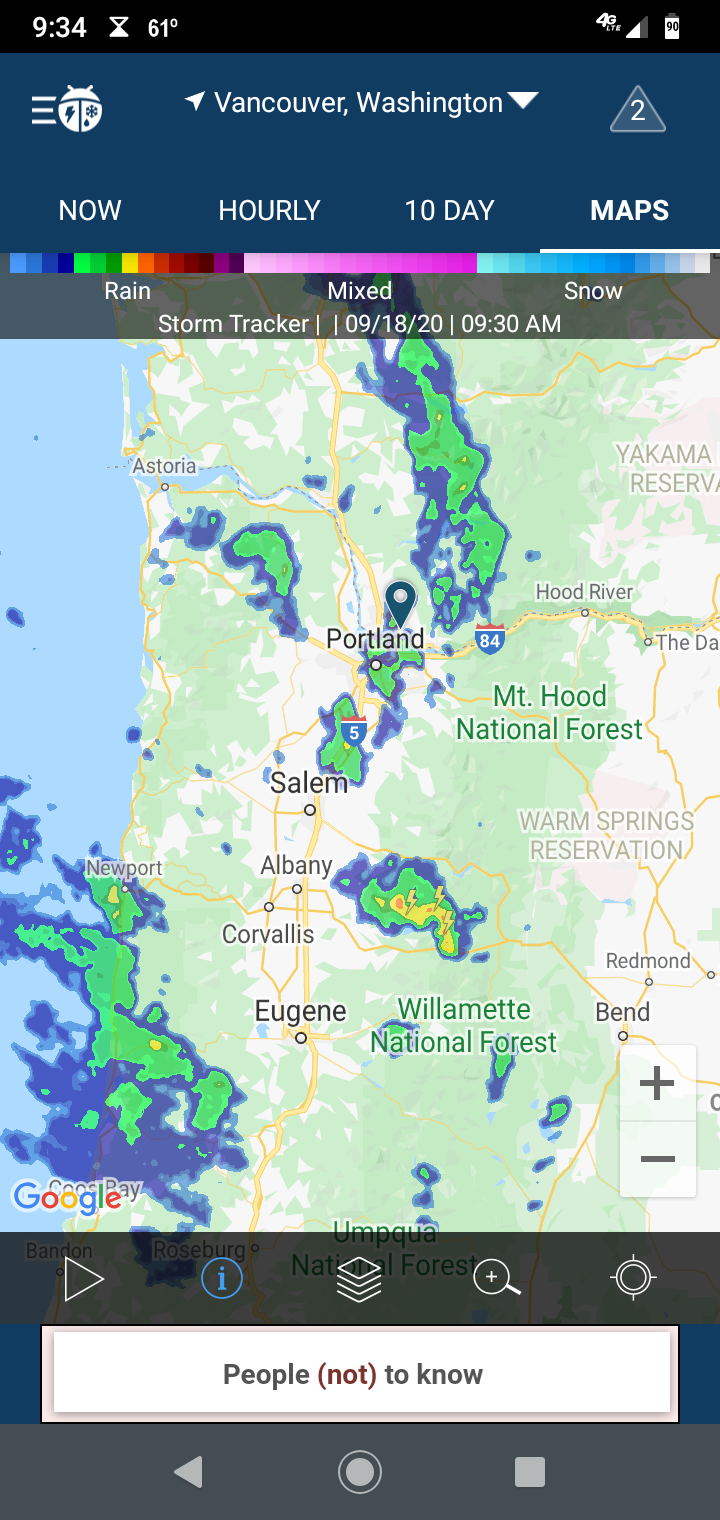 Oh the puppy update!!!!!
I am so happy that I have found the correct breeder for me and we are working on the contract. I am going to definitely be getting a very exceptional dog.
And it definitely falls within what I was hoping for a timeline.
So now I am switching things over and going back to my regular thing.
Definitely putting all of these funds to work for the future of me and this puppy.
Thank you to each and every one of you who supported me with love and also remembered dog. He was the best dog ever.
In no way will this dog ever be exactly the same friend that I had but I am definitely going to give this dog every advantage in his training.
which brings me to another big announcement that I have been really looking into dog training and have made some personal discoveries and some amazing revalidation over how I train.
For example I have found reasoning behind how I do things in drill formation and keep working my dog and encouraging him to get the training down correctly.
Personally it is humbling to see others showing your philosophy in a much easier way of explaining it than you know how.
I just know how to keep an encouraging the dog to continue to perform and master these tricks.
It doesn't always have to be negative correction although there are certain times that I have to use those but actually I'm really happy that I don't have to do that.
Worst punishment ever is having to do drill for an hour for a dog... Let me tell you. going through and relearning and working all commands over and over and over in a specific set line..
However continually doing this actually grows your bond with your dog.
Which is extremely important.
Well I had better prepare for another round of excessive dog hair in my life. Absolutely still wake up and have dog hair everywhere it hasn't fully worked its way out of my life.
So we definitely have success for the fundraiser.
And I'm playing a lot of video games to pass the time.
Donor list
All donors were put on autovote from @zeusflatsak to say thanks.
$50 from my parents. They miss the granddog.
$30 from a family friend.
420 weedcash from @davedickeyyall
100 hive from @thelogicaldude
100 hive from @flemingfarm
104 steem from @jonyoudyer
90 hive from @cowboyblazerfan
75 hive from @porters
34 hive from @knowhow92
23 and change from @enginewitty
30-40? hive from @chireerocks
Thank you so much. All of you.
I'm so tired. So I think I'm going to rest and try to heal.my back. Too bad I didn't have a massage machine to grind my lower back to jelly. It's like a rock. I hurt.
But I got good news. I got puppy. And he was in danger of the wildfires too.
---
---