Aliens!!! And weed!!!
I'm watching a UFO documentary...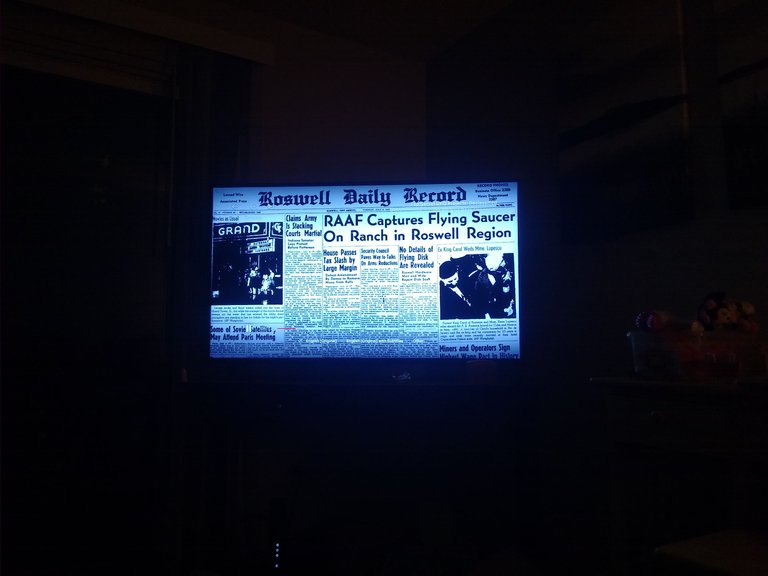 So my puppy dog decided he was going to act up and I want to hang out with my buddy that just barely got back from Hawaii.
So we're hanging out and well his daughter is headed to bed I am watching some aliens.
And of course smoking the pot. Definitely no smoking of pans here.
Oh my back is just killing me so I think it'll be a hand warmer night tonight to the middle of my back.
Well I'm definitely believing and UFOs and having seen an unidentified flying vehicle was definitely not very fun.
I definitely know that is not something that is within our capabilities currently.
And of course this proof is a major issue for the government. And the entire issues behind keeping this situation secret.
And then there is the speed issue of these things being phenomenally fast and as well being able to maneuver in ways that you do not understand currently. Some pretty amazing stuff I must say however I'm not sure if I'd really want to go for a ride in one.
I don't know what do you think would you go for a ride in a UFO with a bunch of aliens? Let's say there was no probes involved. Just a simple ride...
Well I need to smoke some more weed and contemplate this but we know for a fact that these things exist and as well these things are able to penetrate any airspace on the planet.
Now we are starting to slowly have some kind of disclosure from the government.
---
---