120 staked Weedcash so easy! Here is how you use it directly!
Love this.
Steemengine didn't like my mobile...
Weedcash? Oh man just like Steemit but simple and easy.
Started today at 512 Weedcash staked? And know more is coming too... But this is 100%hodl and stake...
Grow hard or grow home... Just keep growing.
Next?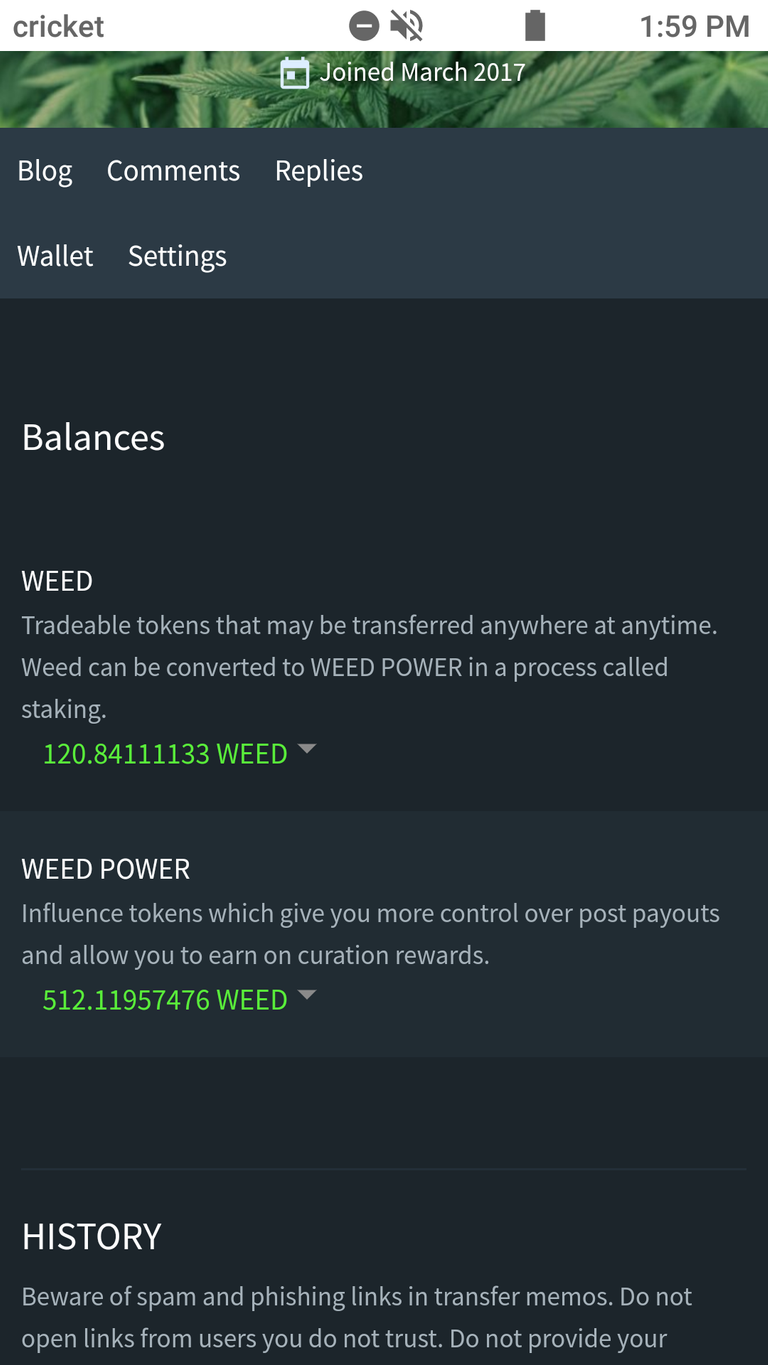 And then...
I claimed my Weedcash... And total of 120... Sweet!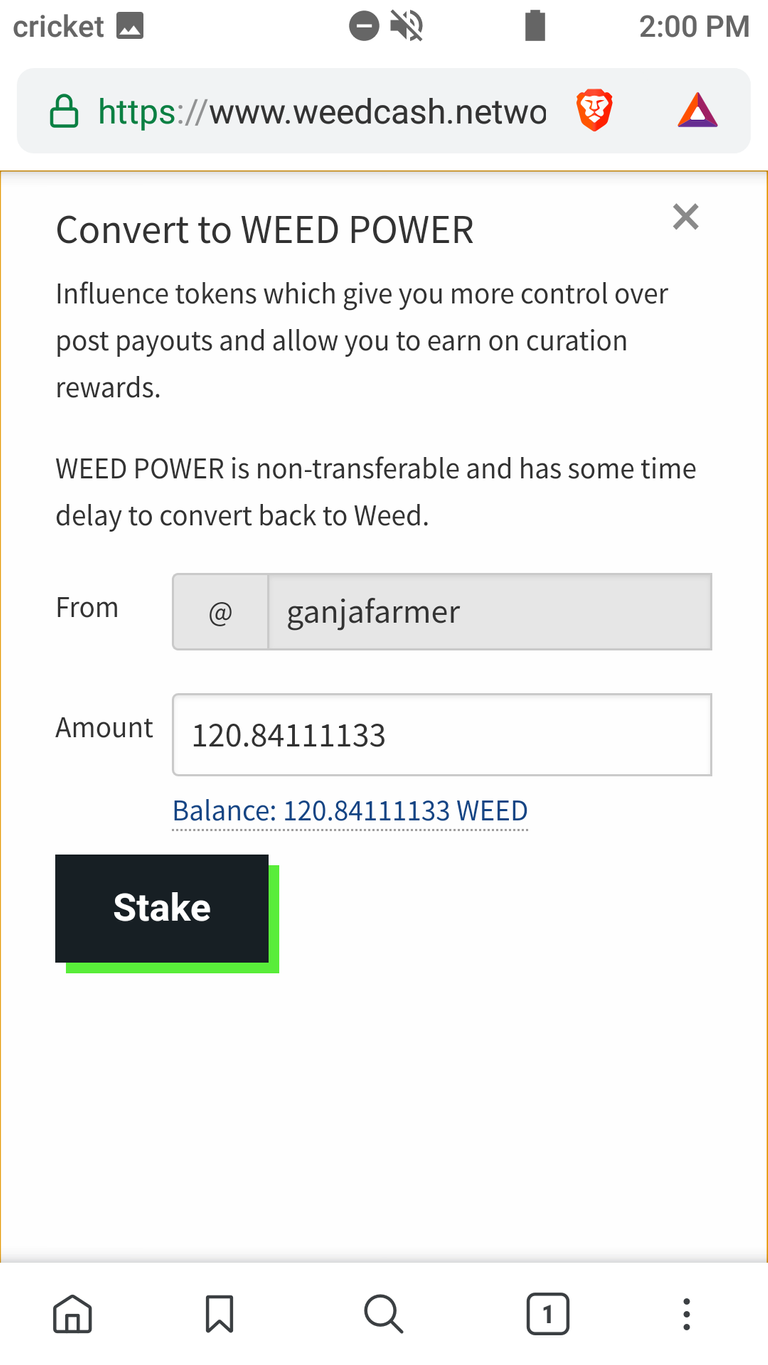 Add..... Power it all up or stake my weeds....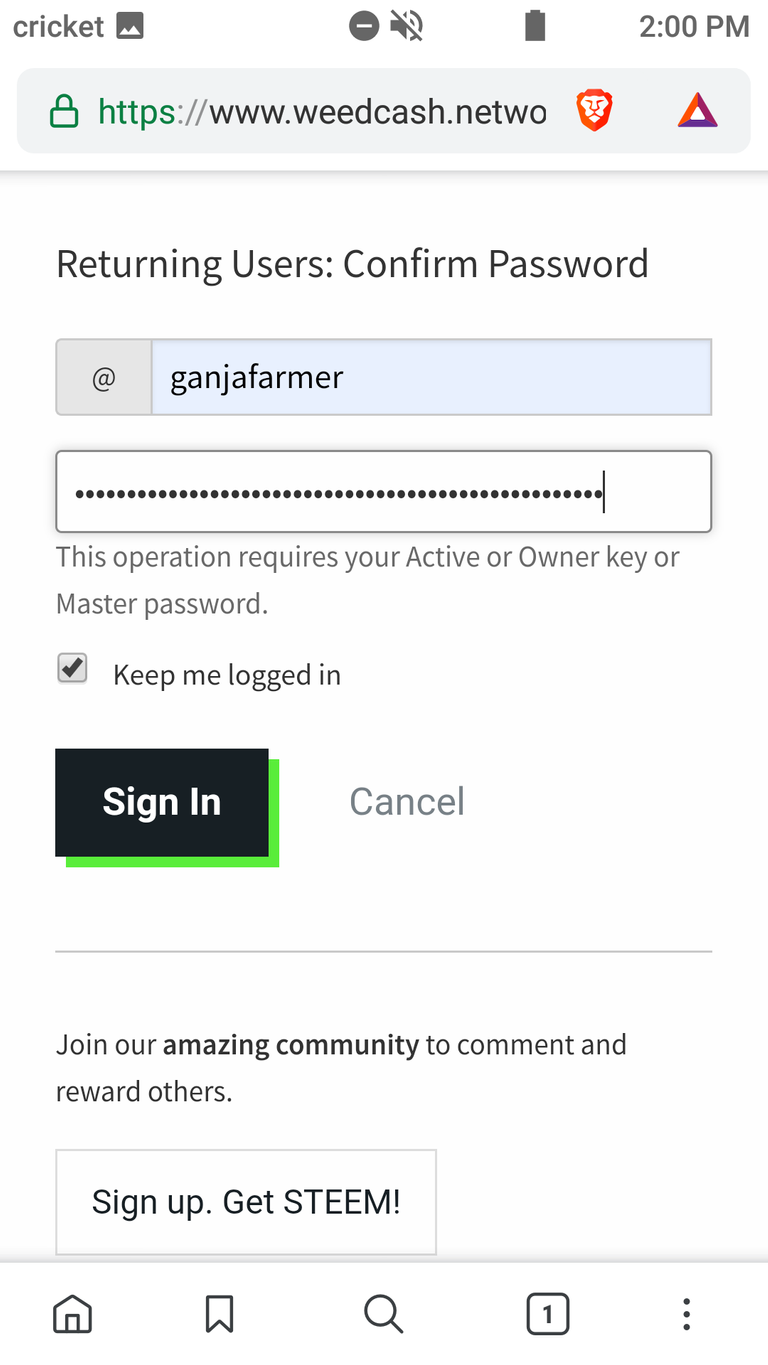 Next.... Confirm with active key... There you go see it all! Share the love! Stake it up...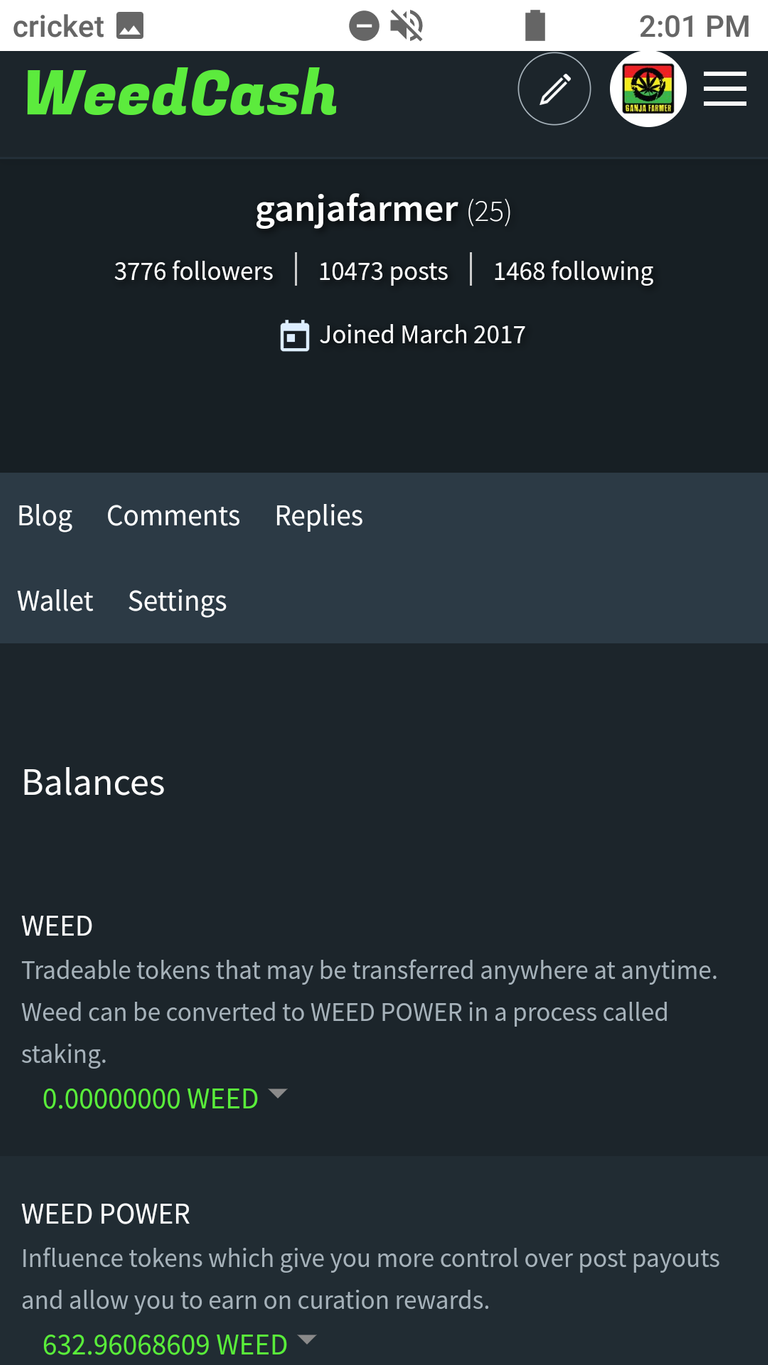 Next... I need weed...
So.... Yeah I'm needing to load another Bowl... Mmmm love the herbs of Oregon...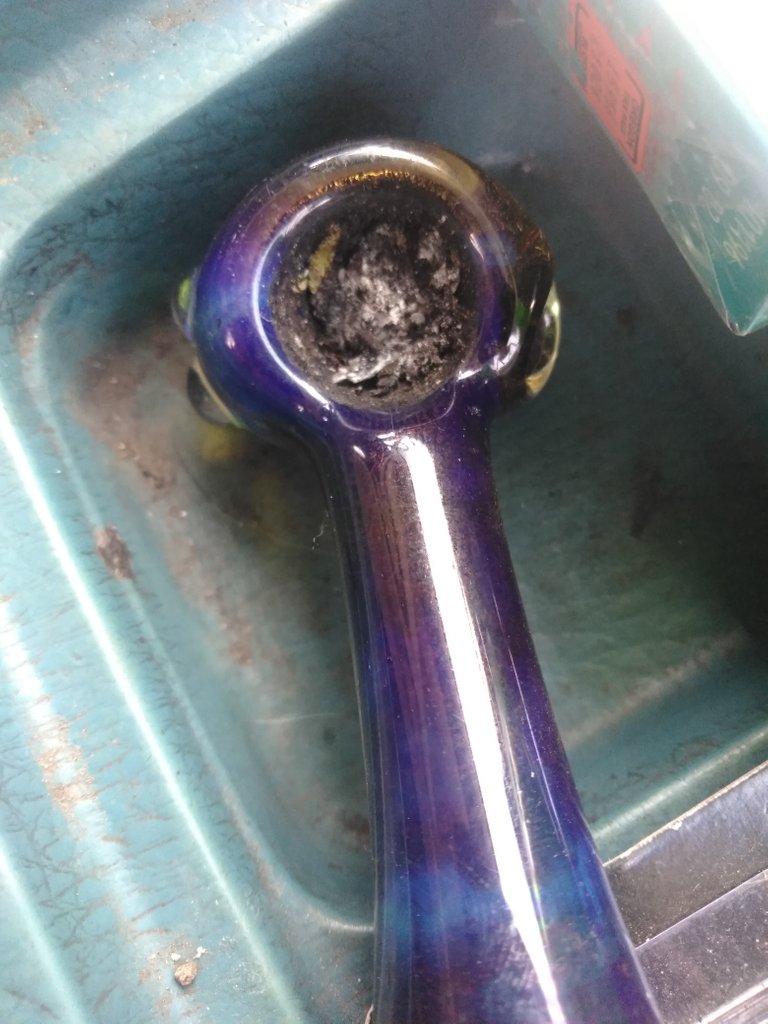 So what's up? It's that easy. Super simple and wow...
So now it's more! And all staked.
Time to vote!
---
---