RE: Cannabis Update
You are viewing a single comment's thread:
Thank you @owasco!
The reason is a simple one.
The amount of light power I have.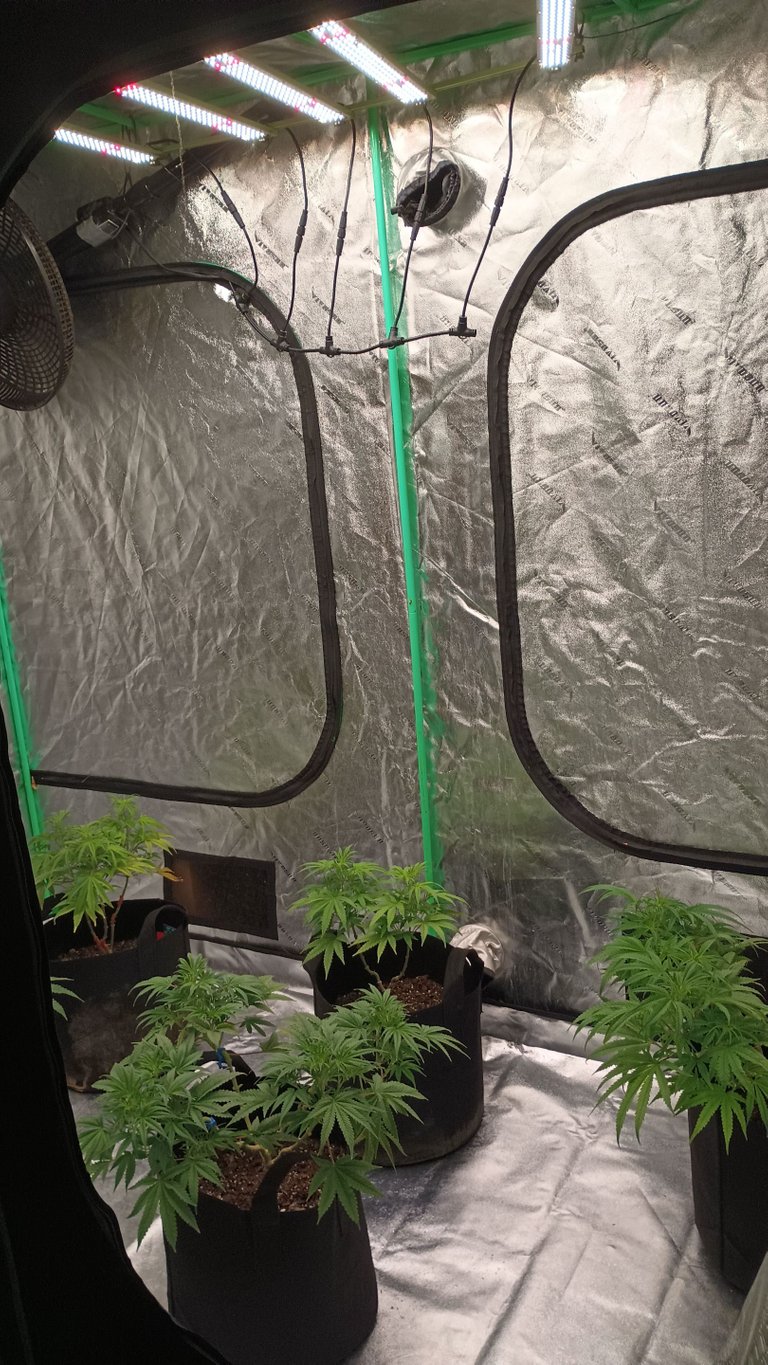 These light panels are centered in the tent.
And flared a little on the ends. (my own personal touch)
This tent could fit 2 of these lights side by side.
The canopy of the plants widens from base, meaning the tops of the plants will disperse a wider berth than what their pots take up for space.
Comprehending these aspects, I can pretty accurately project how many plants I can grow efficiently.
If I had another one of these lights, I could easily grow 5 large females in there, maybe more.
---
---