Planted Some Lettuce In My 3D Printed Microgreens Planter

Hello Everyone,
This morning I planted some lettuce in my little microgreens container that I recently designed.
If interested in the details surrounding the design, they can be found on my 3D printing blog @print3dpro in this post.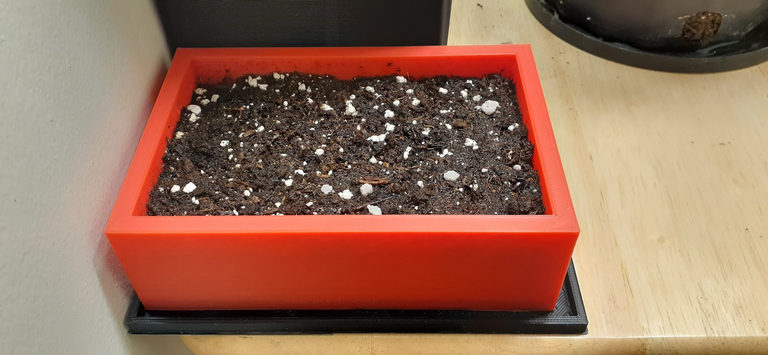 ---
I'm really happy with how it came out, and think it will work perfectly for this micro lettuce I have.
The packaging doesn't say it's micro but I've grown it a few times before and I always just get these little lettuce leaves, so I'm expecting the same results again.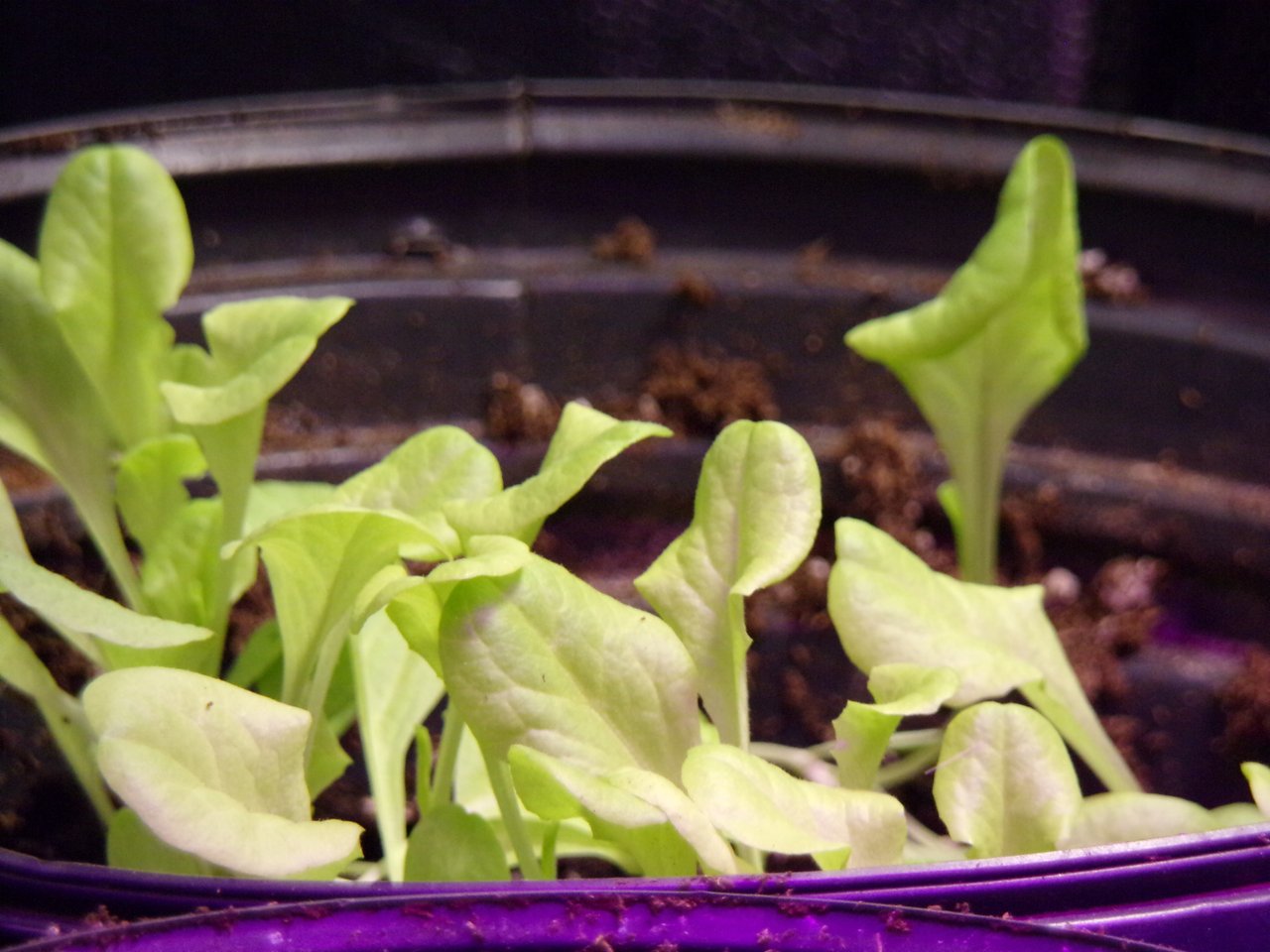 Previous Post
---
The photo above was from a post back in July. This is how this lettuce looks. I was expecting lettuce head rosettes but instead get these little leaves. I really don't mind because it tastes good, and I'm hopeful that the lights I have now will be better suited for producing better yields.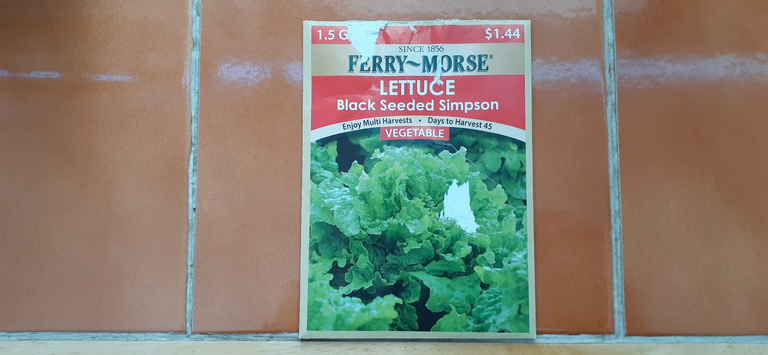 The Packaging

---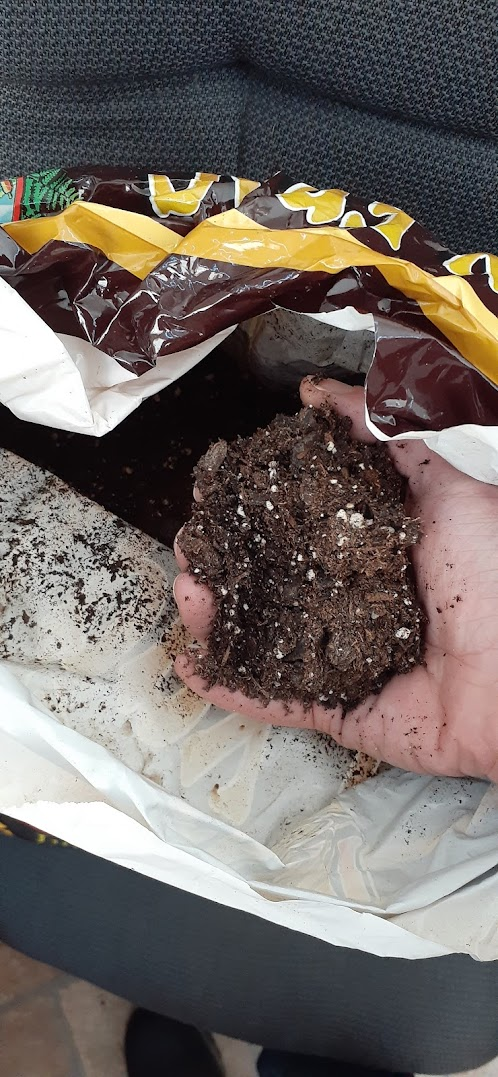 ---
I'm using the Happy Frog soil which I really love, and also love the fact that it came semi moist instead of all dried out.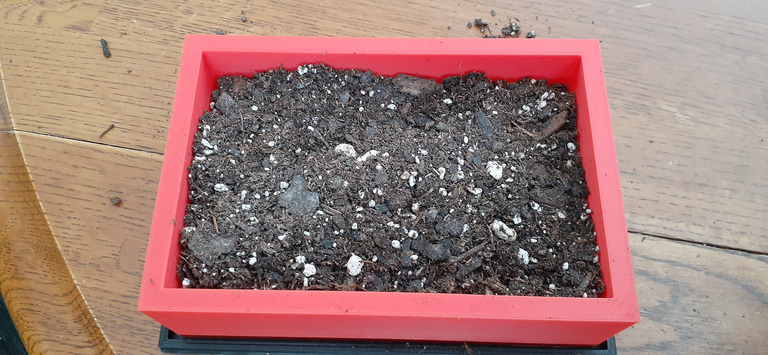 ---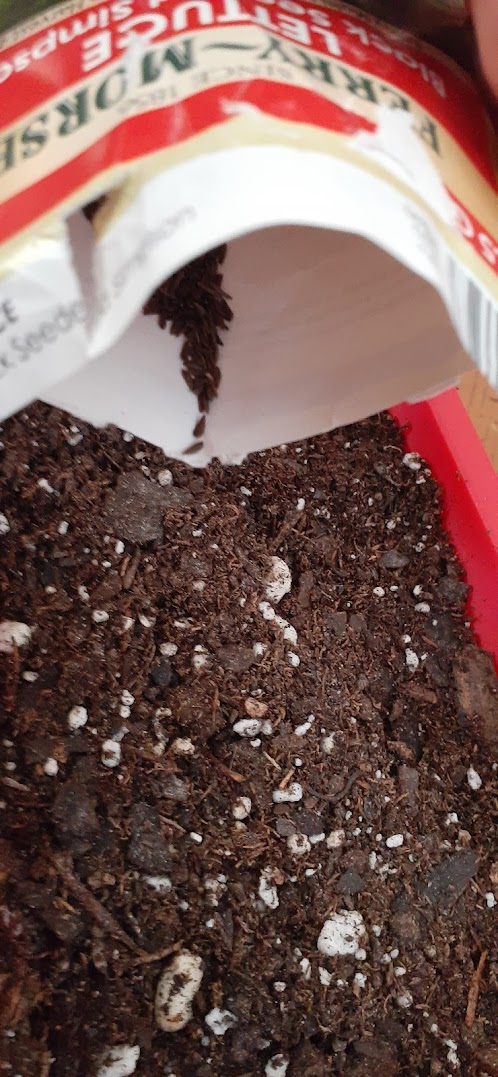 ---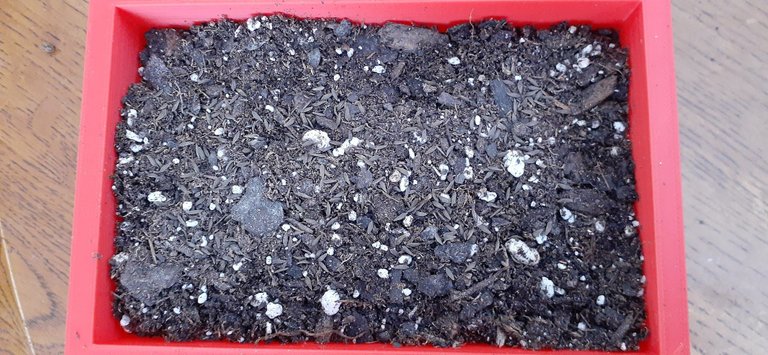 ---
I put a generous layer of seeds on top of the soil, but this amount of seeds really didn't use a lot from the package. There doesn't appear to be a lot of seeds in the package but there is. I want to stock up on these because they are good to have, and they grow relatively fast.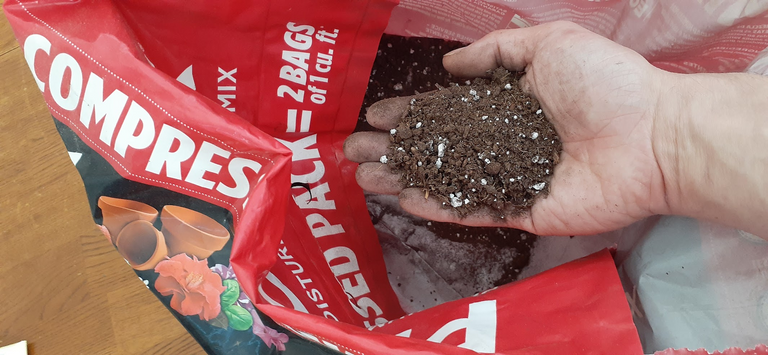 ---
I dampened the seeds some, and then decided on adding a top layer of this coir medium Pro Mix, because it's light weight, holds moisture pretty good, and will be easy for the seedlings to penetrate the top soil when they pop.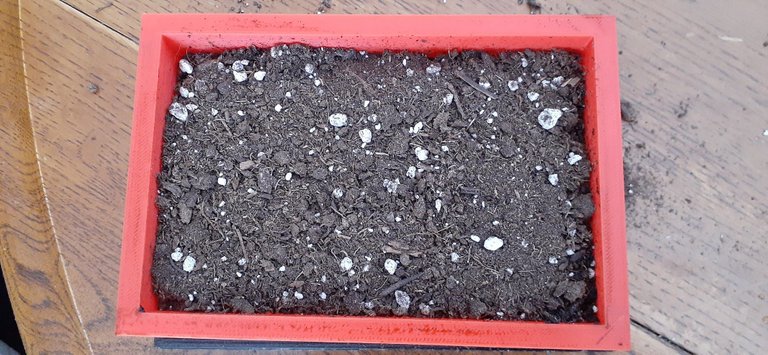 ---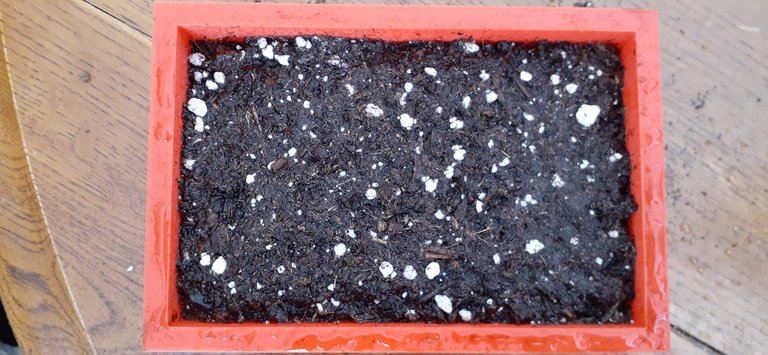 ---
After adding the top layer, I gave a good soak with the spray bottle. A little at a time until water seepage occurred through the drainage holes.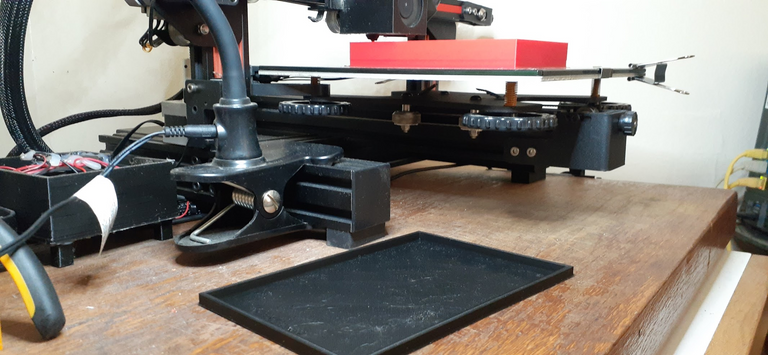 ---
While planting the lettuce, I have another one of these cool little planters printing in my living room :)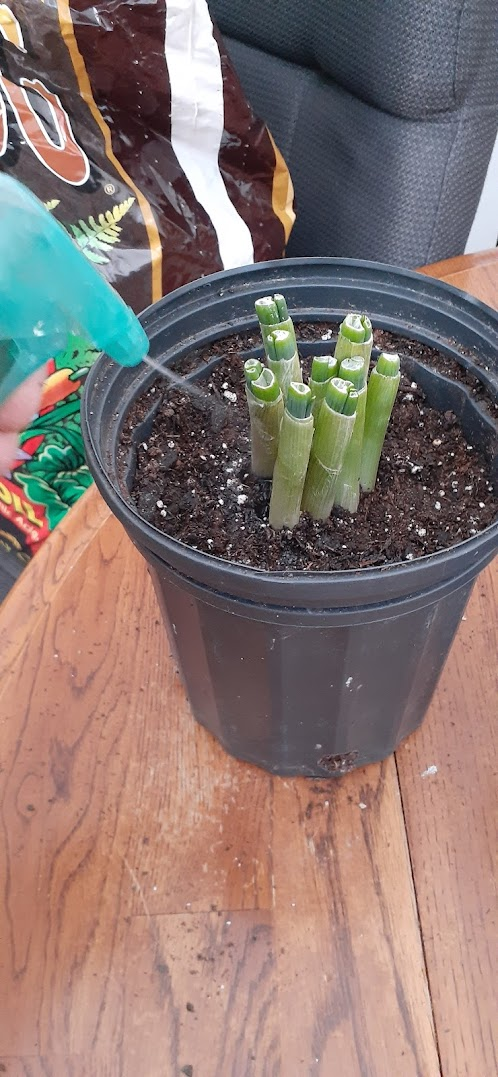 ---
I also replanted some more green onion clippings from the grocery store. The other batch I replanted have been growing like wildfire. With any luck I won't need to buy anymore from the grocery store for a while.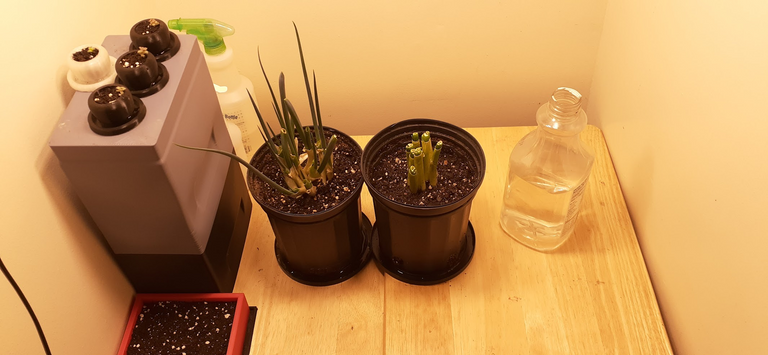 ---
This is how the closet looks now.
I'll be adding two more of these small microgreens planters and will probably stop there, because the primary use of this space is planned as a cannabis vegetation room. I need to keep the majority of the space available for this purpose.
I still like growing various plants regardless. Many people who grow cannabis have a love for gardening that doesn't just end with cannabis alone :)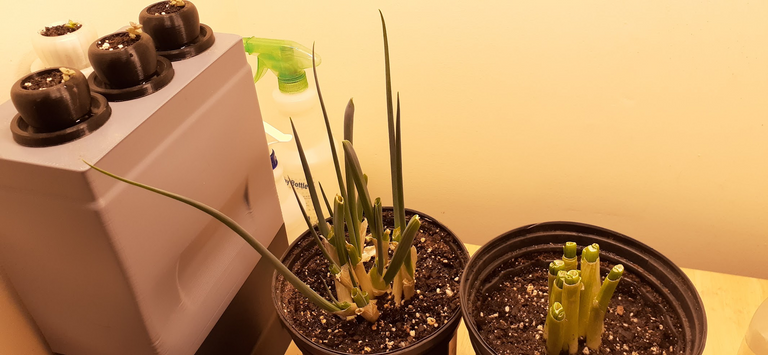 ---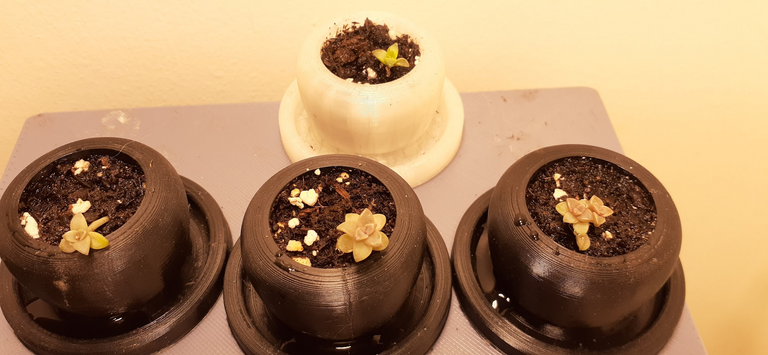 ---
The succulents are coming along pretty nicely. The three black 3D printed planters have been under the lights, and the succulent in the white planter has been in the window sill. I decided to move it under the lights as well because we're moving into the winter season here and it's obviously not thriving in the window sill. During the summer might be a different story but it will do better under the lights for now.
Let's have a peek at the cannabis plants in the tent after turning down the light intensity two days ago.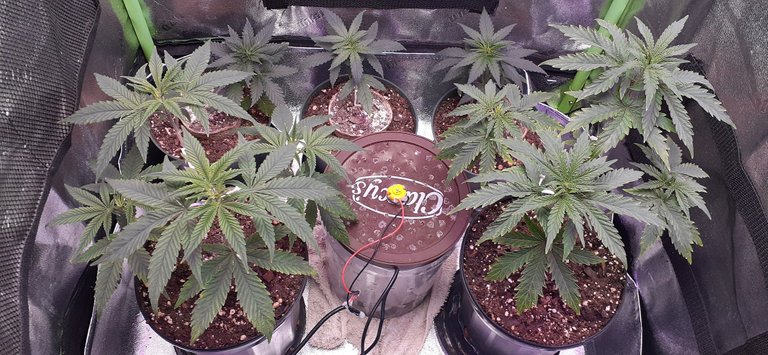 ---
They've sprung back to life with perky leaves, and the three smaller ones are looking very healthy and exploding in growth. I'm not going to top the smaller three and may actually need to move them out of the tent for more veg time when I commence flowering stage, which the plants should be ready for within a few weeks I'm guessing.
I don't utilize any strict scheduling when it comes to this. I just gauge it on the growth of the plants and account for the final stretch. Most of the time I overshoot it and end up with big plants making it a little tough to manage. I'm going to try not to let that happen this time. It will be exciting to see how much bud I'm able to produce with the new Phlizon LED panel.
That will do it for this indoor garden update.
Your time is a valuable commodity, and I always keep this in mind and do my best to respond to everyone. I appreciate all of the amazing support and engagement!
Thanks for stopping by, have a great day! -@futuremind
---
---