New Potting Soil And Cannabis Transplants

Hello Everyone,
I'm super excited today because I just received some new potting soil for my indoor cannabis garden!
The brand is Happy Frog by FoxFarm. (Website link.)
Here are some photos of the bag: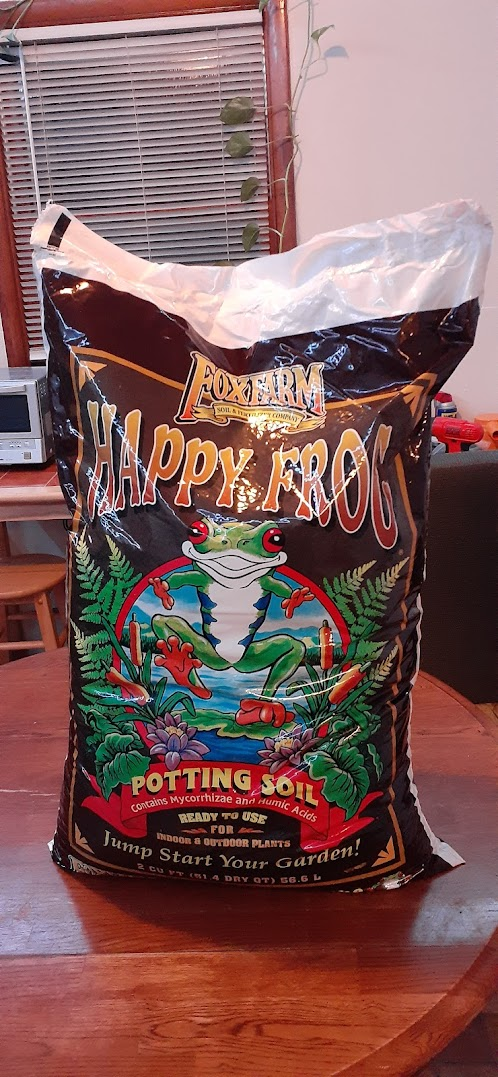 ---

---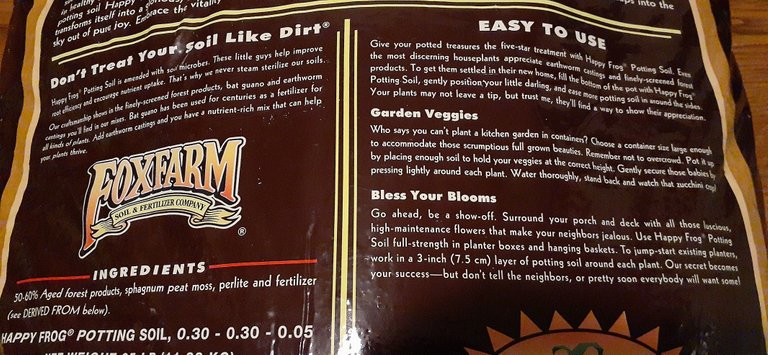 ---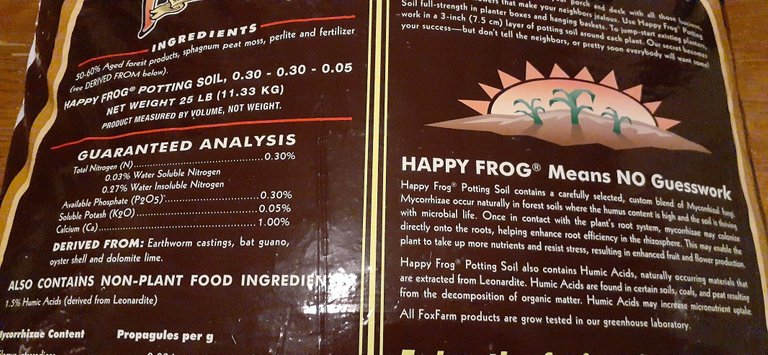 ---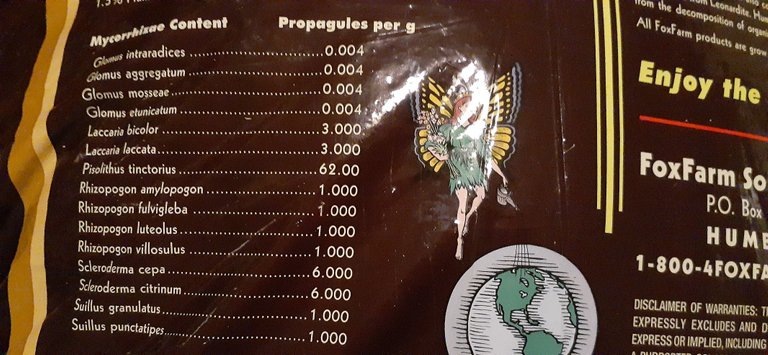 ---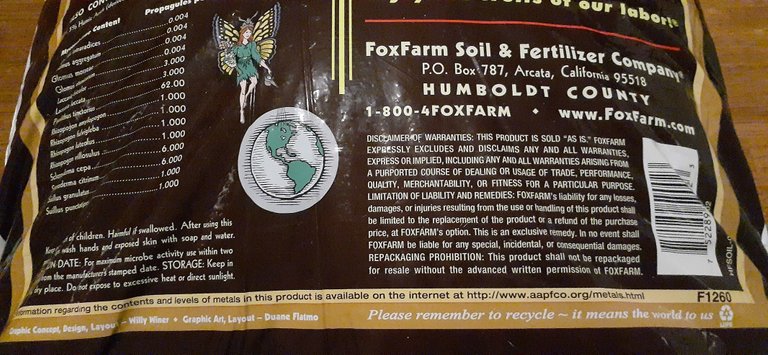 ---
There's a lot of information on the back of the bag, so much that I had to take five photos just to get all the text readable in the photos. I couldn't even find any photos online that had a full shot of the back of this bag that was able to be read. Not complaining, I like that they put so much on the bag, and there are some really cool artistic touches going on as well!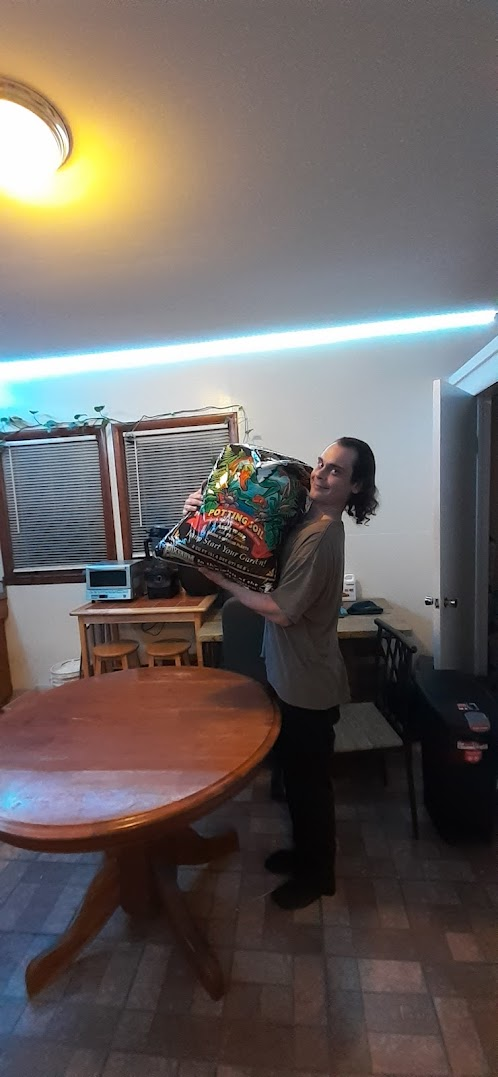 ---
Don't let my Happy Frog smile give the impression that this bag is light weight. This bag is massively heavy. I'm not sure the exact weight because I don't have a scale. I would guess 30-40 pounds.
This makes me happy because I instantly knew I was not dealing with a mostly coir mix. As much as I do like coir, working with a mostly coir mix for the past year has come with challenges. This is a great blend of natural dirt, sticks, stones, perlite, and all kinds of stuff that smells soooo earthy.
Before I show photos of the soil itself, I want to talk about where this potting soil is from.
Humboldt County, California. For me this comes with a bit of nostalgia because it's close to where I was stationed in the United States Marine Corps.
---
This was my training duty station on Camp Pendleton California in 2004, after my recruit training on Paris Island South Carolina and Camp Lejeune North Carolina, and where I ended up stationed for the entirety of my 4 year enlistment.
In the Google image for the location, those Amphibious tanks are what I was a mechanic on, and that bay behind them I spent a lot of time learning the vehicle mechanics in. I have vivid memories of it all. It's possible I even turned wrenches on those tanks in the photos.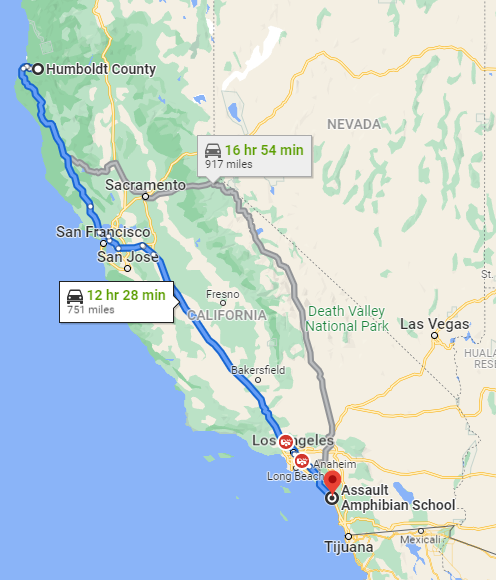 ---
This is the approximate distance of where I was once stationed from where this bag of soil came from. I never did travel this far from base, but traveled to Fresno area for some fishing and hiking, and also over to Nevada for a Marine Corps ball that I hardly remember due to lots of drinking of alcohol. That's just what Marines do during their birthday ball, because of the heritage of being founded in a bar, Tun Tavern. Philadelphia, Pennsylvania.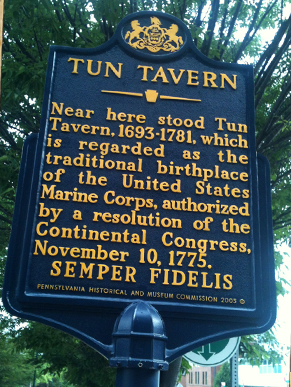 Source
---
Now back to the potting soil, let's have a close look at it.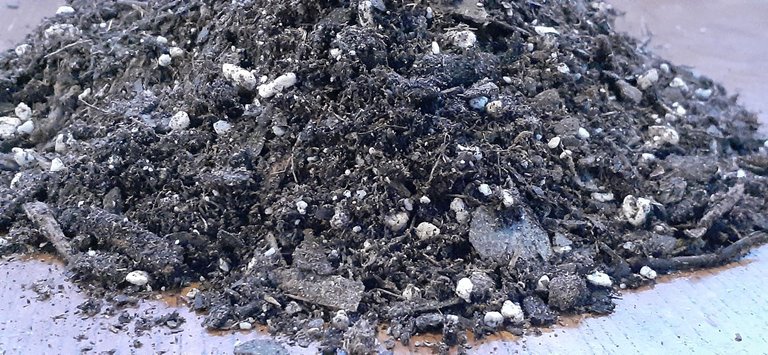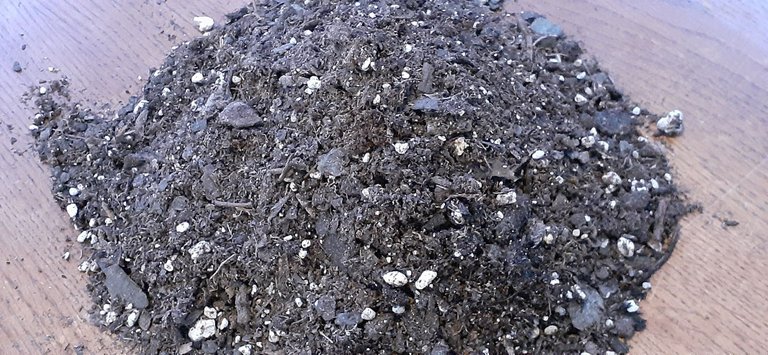 ---
This is some earthy looking stuff!
Below is a photo of the heavy coir potting mix I was using prior: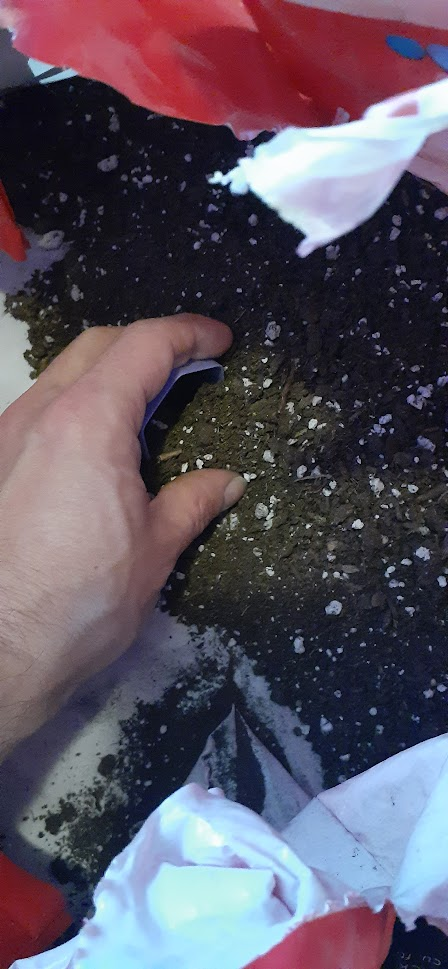 Previous post
There is quite a difference with these, and I've grown to not care much for this heavy coir. So this was a needed change, especially with the upcoming plans for the Big Mack's I got from @jonyoudyer. I might have to wait about 1 more month to start them in my seedling closet, but I am eager to start ASAP.
The transplants went per my normal process, with the paper cups, ripping out the bottom and placing them about 2/3rds into the soil.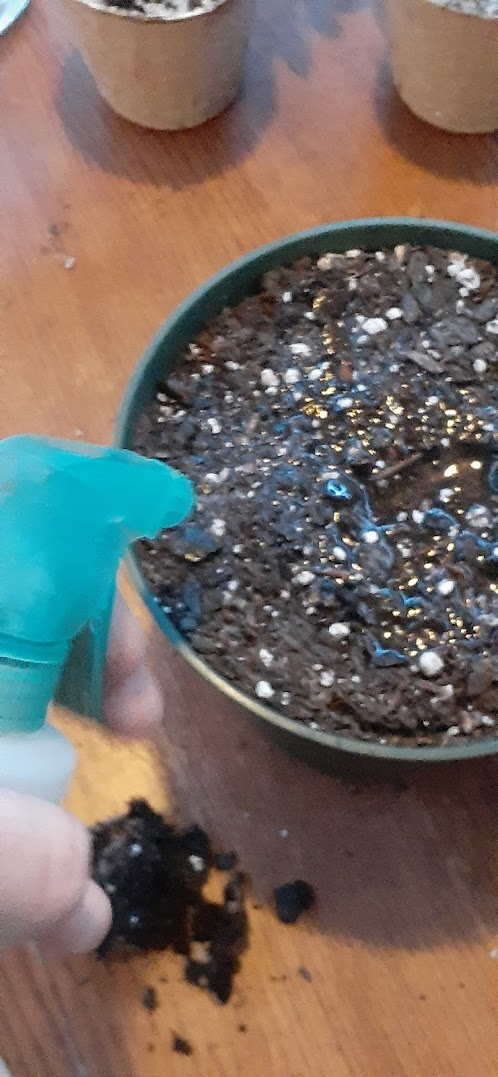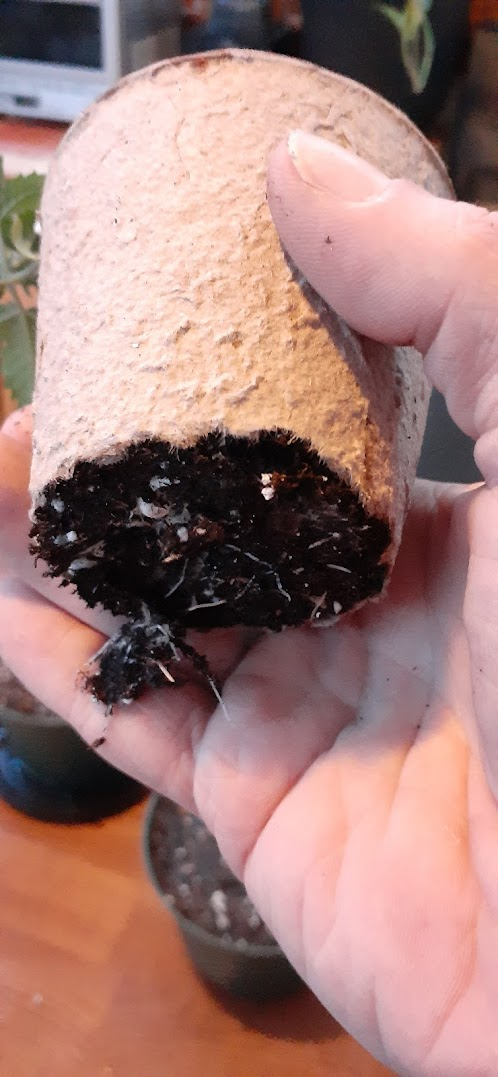 ---
With my intuitive based scheduling, the timing is perfect, no roots becoming bound.
Let's check them out in the tent and have a look at how the bigger two cannabis plants are coming along.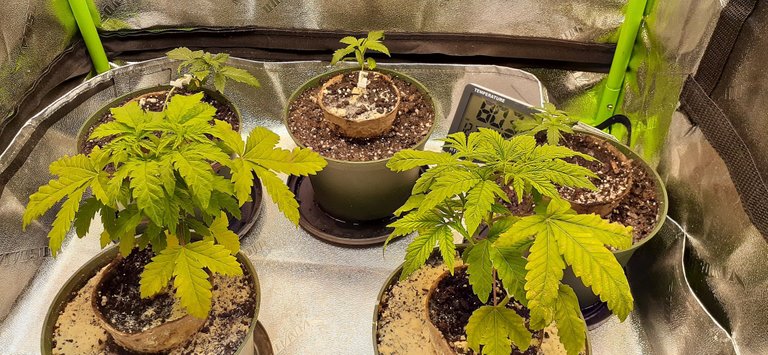 ---
Growth explosion is indeed occurring since the Phlizon light was added. I'm only running it at about 1/3 power, and the plants are plenty happy.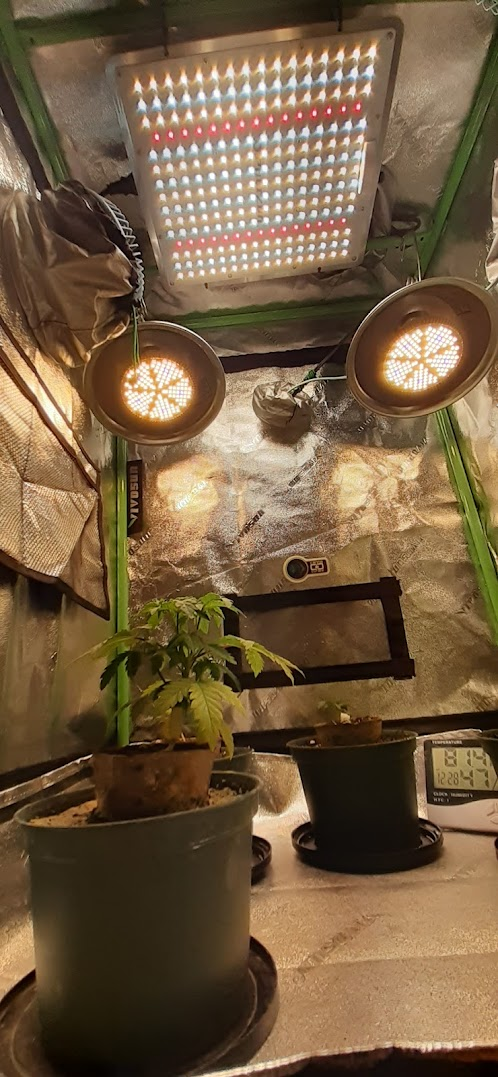 ---
Which they should be with lighting like this... It looks like a spaceship getting ready to take off :D
I'm hoping I can crank the Phlizon up to max during flowering, or maybe even before that. I'm slowly increasing the brightness every couple of days, and closely monitoring the plants throughout the day.
I've been able to get the humidity up to about 50% at times, and am looking at some ultrasonic atomization misters for a humidity addition during the winter months. I plant to build my own, from individual parts, which should save me some money. I can even 3D print the housings. It will be a fun project.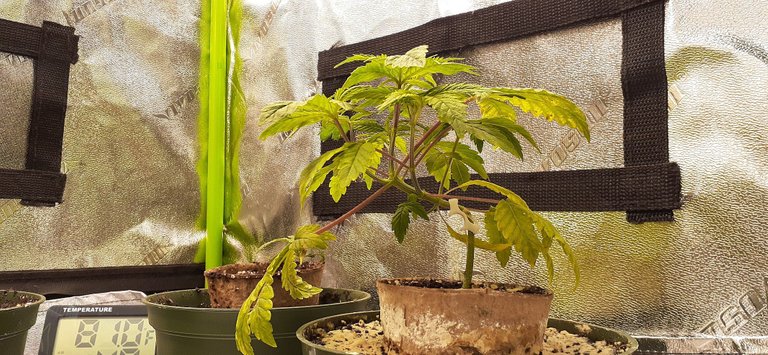 ---
As I was hopefully expecting, the 3D printed LST clips with the new lighting is causing the stalks to fatten up real nice. I've never grown plants with stalks this fat at such an early stage!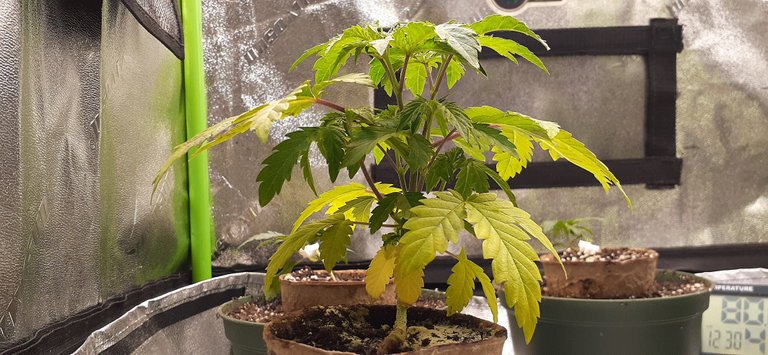 ---
Tomorrow I'm planning to remove some of the lower foliage on the plants. We can see the lower leaves are dying and it will not present a problem to remove them altogether with the lush new growth on top.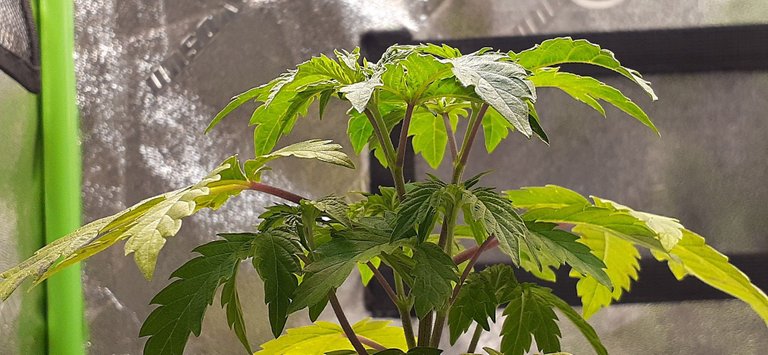 ---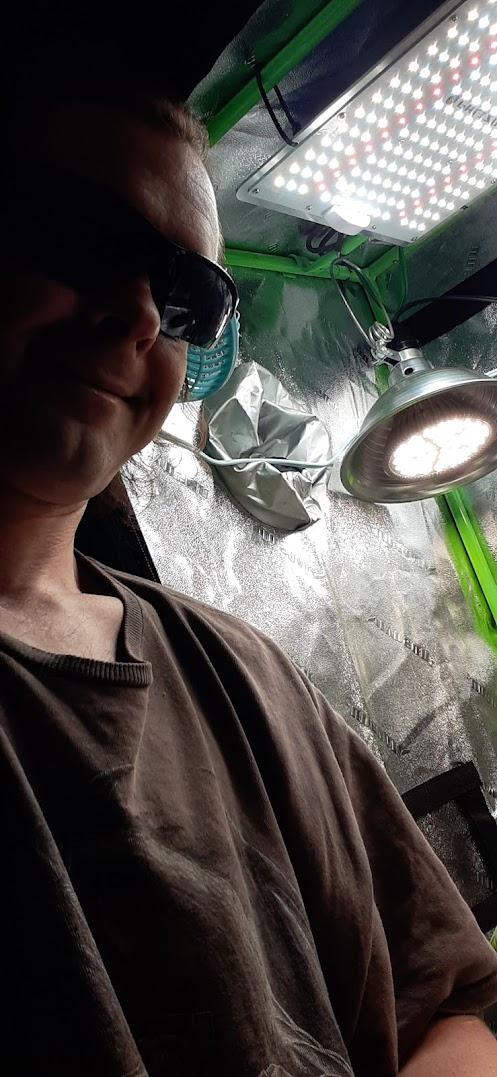 ---
That will do it for this indoor cannabis garden update.
Your time is a valuable commodity, and I always keep this in mind and do my best to respond to everyone as soon as I am able to. Thank you for all of the amazing support and engagement!
Have a great day! -@futuremind
---
---