Mini Early Harvest - Indoor Cannabis Garden Update
Hello Everyone,
Tonight I filled up the drip water bottles for the last time on these two cannabis plants.
Tomorrow will be their last day under lights.
I will take photos tomorrow and then will put the plants in darkness for 48 hours with no further watering.
I've been flushing out the root system for a week and feel confident that the majority of residual plant food is all washed away and used up by the plants. Leaves are starting to go yellow now and I'm going to keep the plants in tact during the drying phase, instead of chopping away all of the leaves like I normally do.
Tonight I chopped away some of the popcorn buds that were located beneath the main colas.
I did this for two reasons.
I want to try some of the cannabis out early.
I needed to inspect the trichomes better and this was the easiest way to do so.
That's pretty much it.. I've heard chopping popcorn nugs and foliage at the last minute can produce a little extra growth. I am not sure how true that is and am happy with the current yield, so this aspect does not matter much to me and would only be a bonus if they plump up a little more, but I think they are pretty much done growing.
Could they go a little longer? Probably.. but I think most here will agree they are ripe and about to start turning amber any day now. They are full on milky now.
Let's have a look.
Fat Girl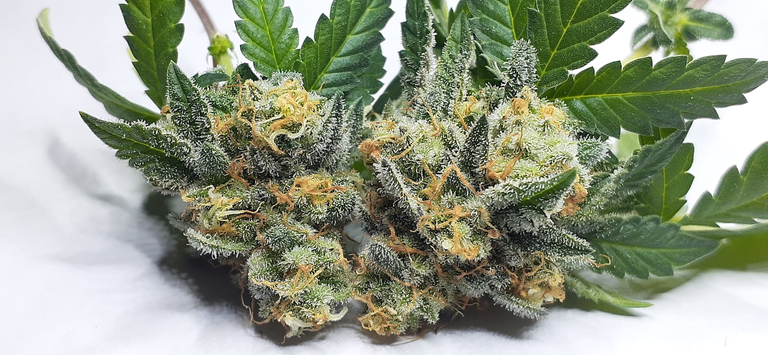 ---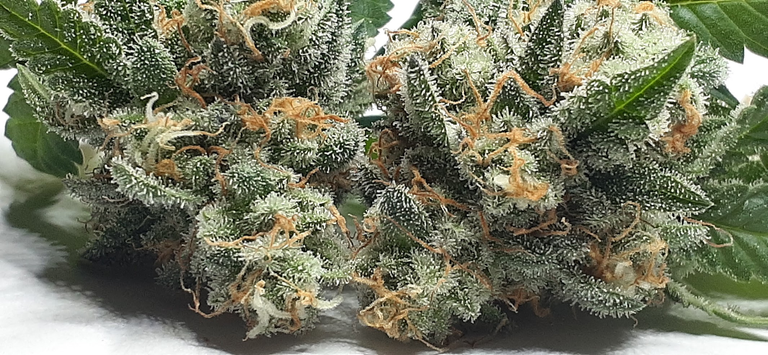 ---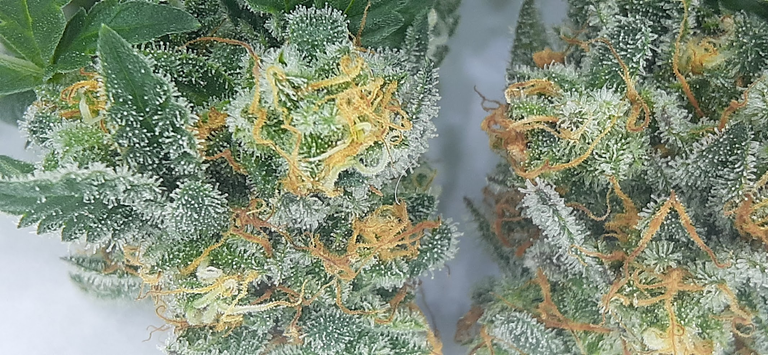 ---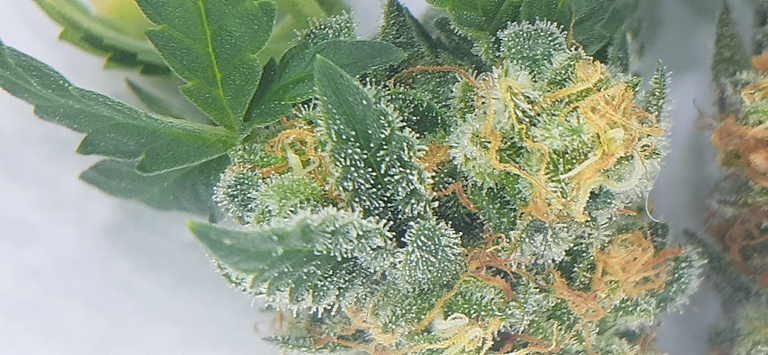 ---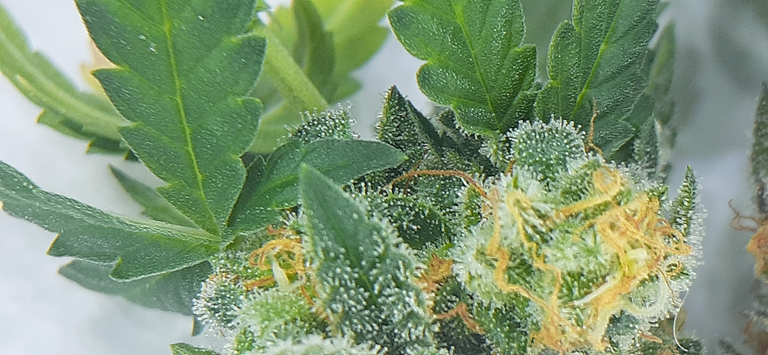 ---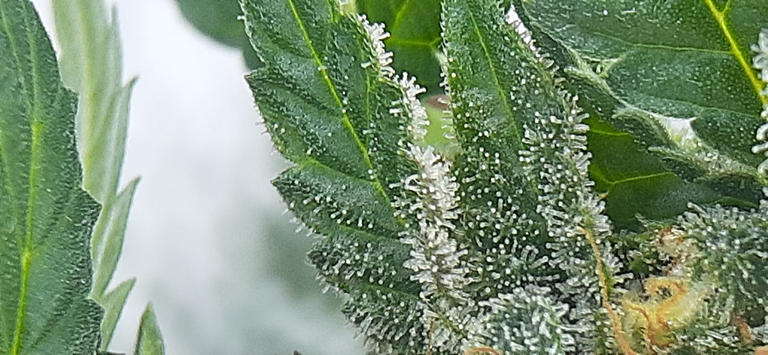 ---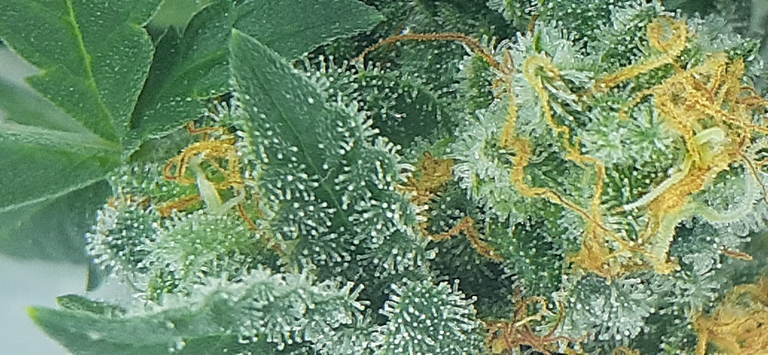 ---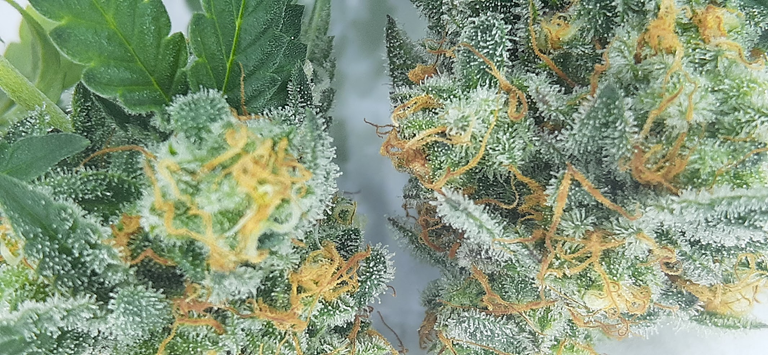 ---
As usual Fat Girl was more photogenic and has bigger more pronounced trichomes than her sister Shybrid.
Shybrid is still a beauty as well though. Let's have a look at her.
Shybrid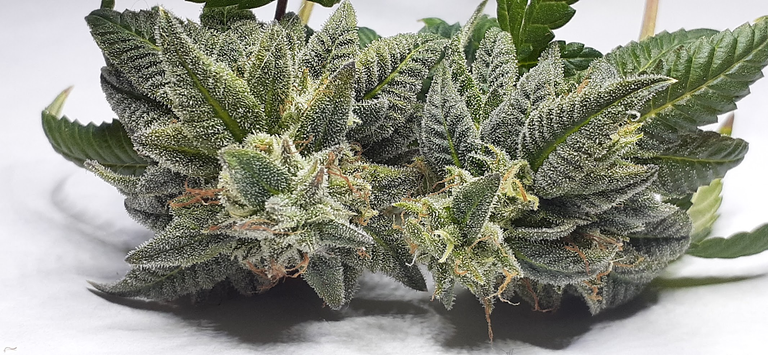 ---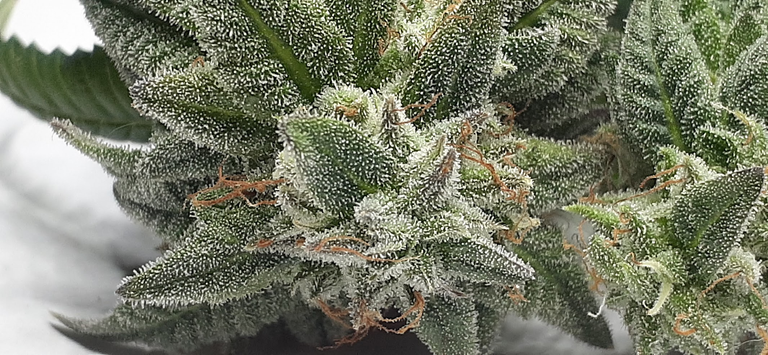 ---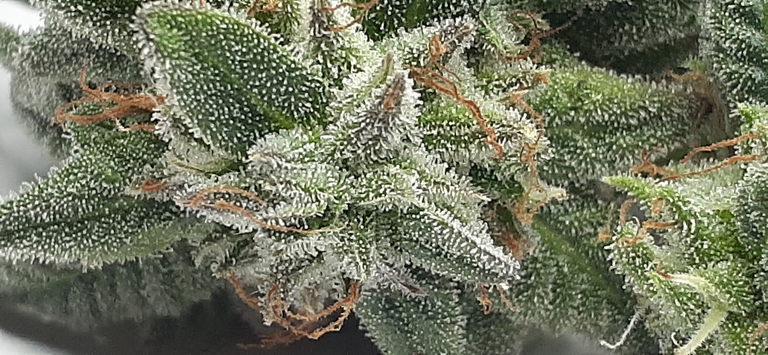 ---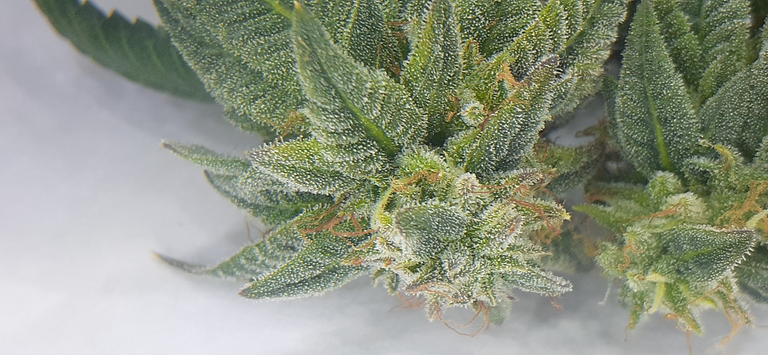 ---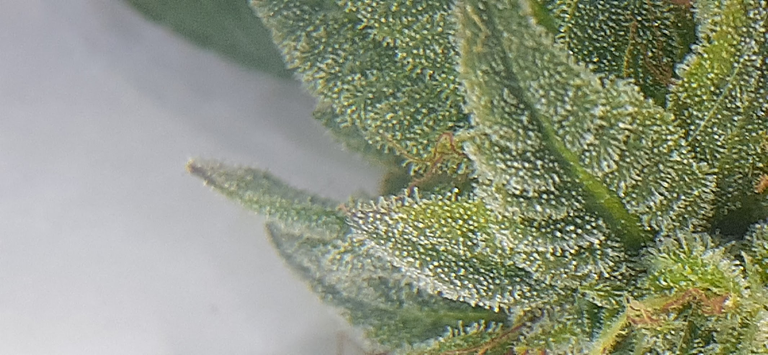 ---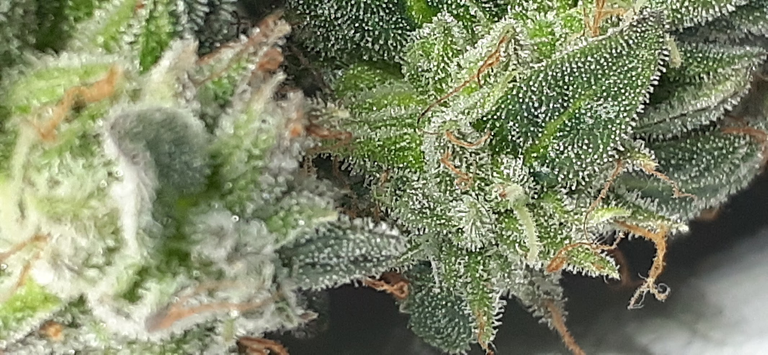 ---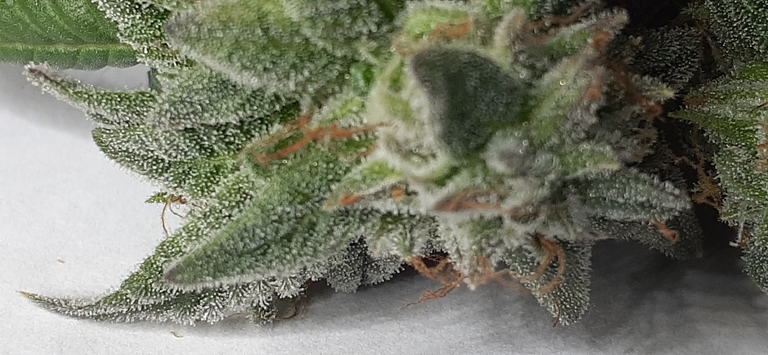 ---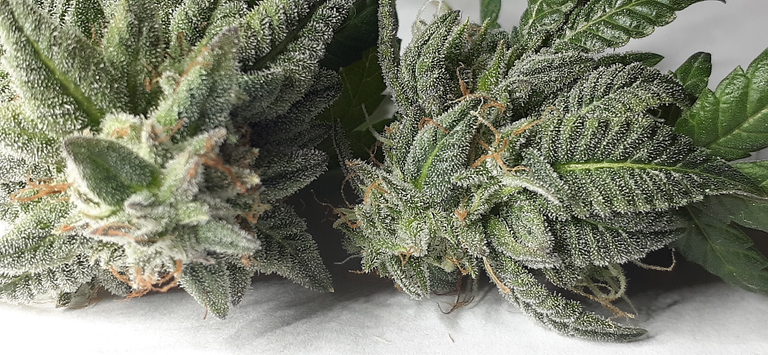 ---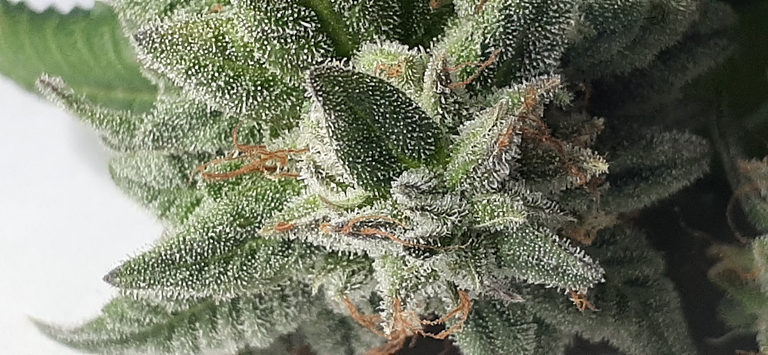 ---
Shybrid looks fantastic too, and I expect these two unknown strains to taste vastly different when smoked and perhaps have different effects as well. I'm sure they will both be good.
For anyone unfamiliar with my blog, Fat Girl and Shybrid are just names I gave these plants, but I do not know the genetics. They were random bag seeds.
These were the smallest buds on the plants and should dry fast.
The plant food I gave them was a tremendous success as far as I can tell, as the buds are pretty giant, and I should have another post tomorrow showing just how big they've become.
I suppose tomorrow I can get some last minute opinions here on whether or not I should wait longer. I would love to hear what you guys think. These buds give a pretty good indication that we're at peak ripeness now, and I do think I see some amber color coming on in some of these photos, but it's hard to know for certain just yet.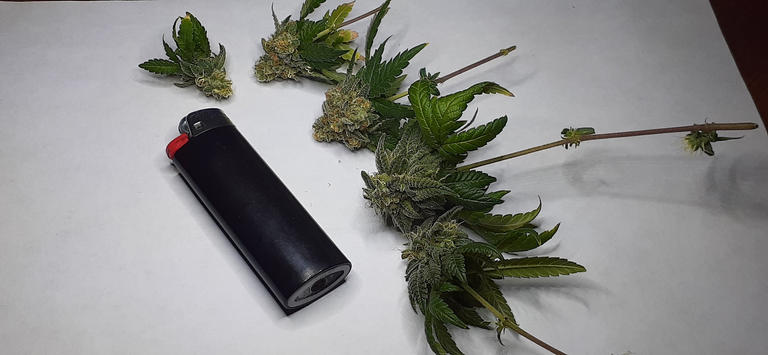 ---
Does this look like some fire cannabis that you would smoke?
I would love to read your thoughts in the comment section below!
Your time is a valuable commodity, and I always keep this in mind and do my best to respond to everyone. I appreciate all of the amazing engagement and support. Thank you!
Thank you for stopping by, have a great day! -@futuremind
---
---