Indoor Garden Update
Hello Everyone,
Things have been coming along really great in the indoor garden here.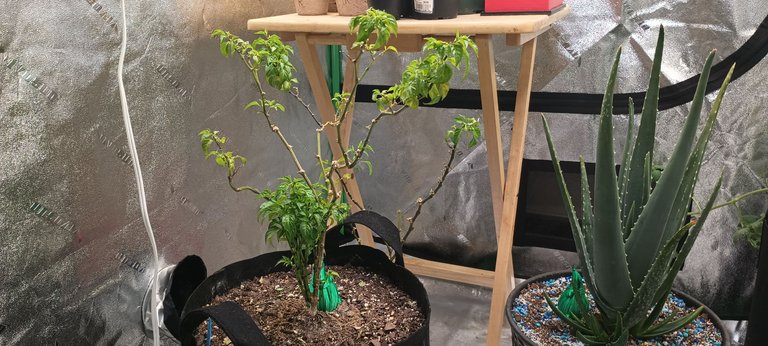 ---
Here we see a Cayenne pepper plant next to a very healthy Aloe plant.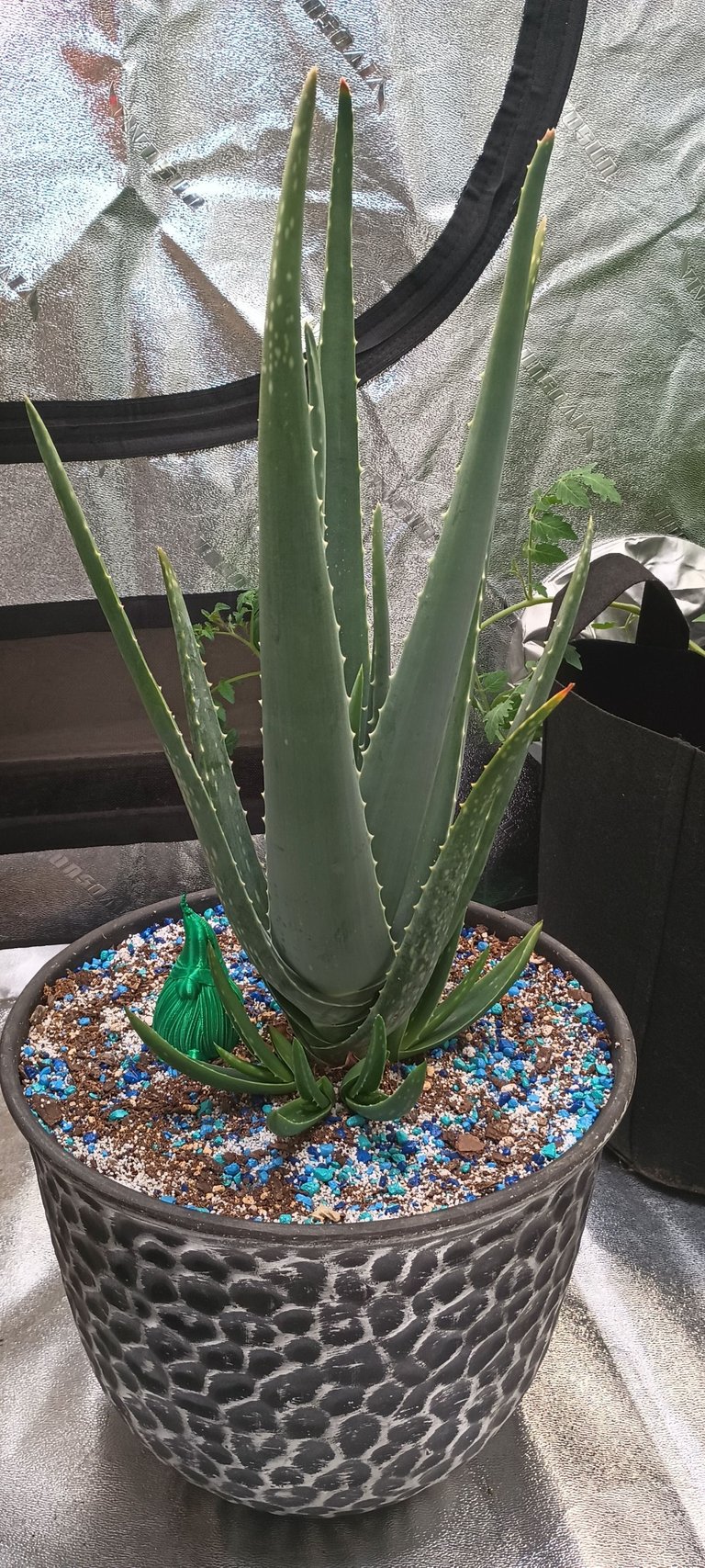 ---
The aloe plant is one of the most impressive plants I'm growing right now, as it's very healthy and has exploded in size to quite a mature plant. The baby "pups" shooting from the bottom are a clear indicator of how happy this aloe is.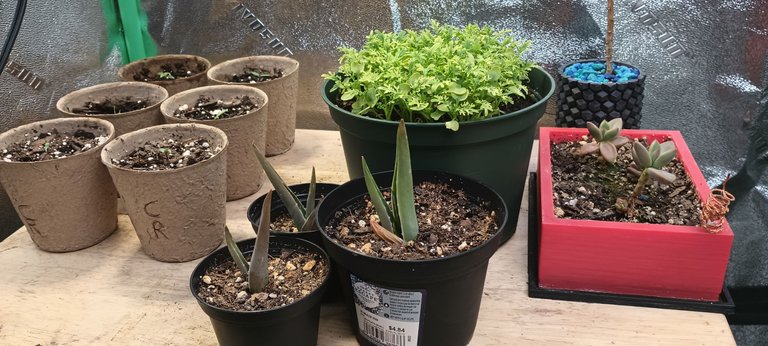 ---
I even have a few small pups that I pulled a while back, and I'm sure they've all started growing roots because new growth is occurring and the green color is filling back into the once greyish shoots.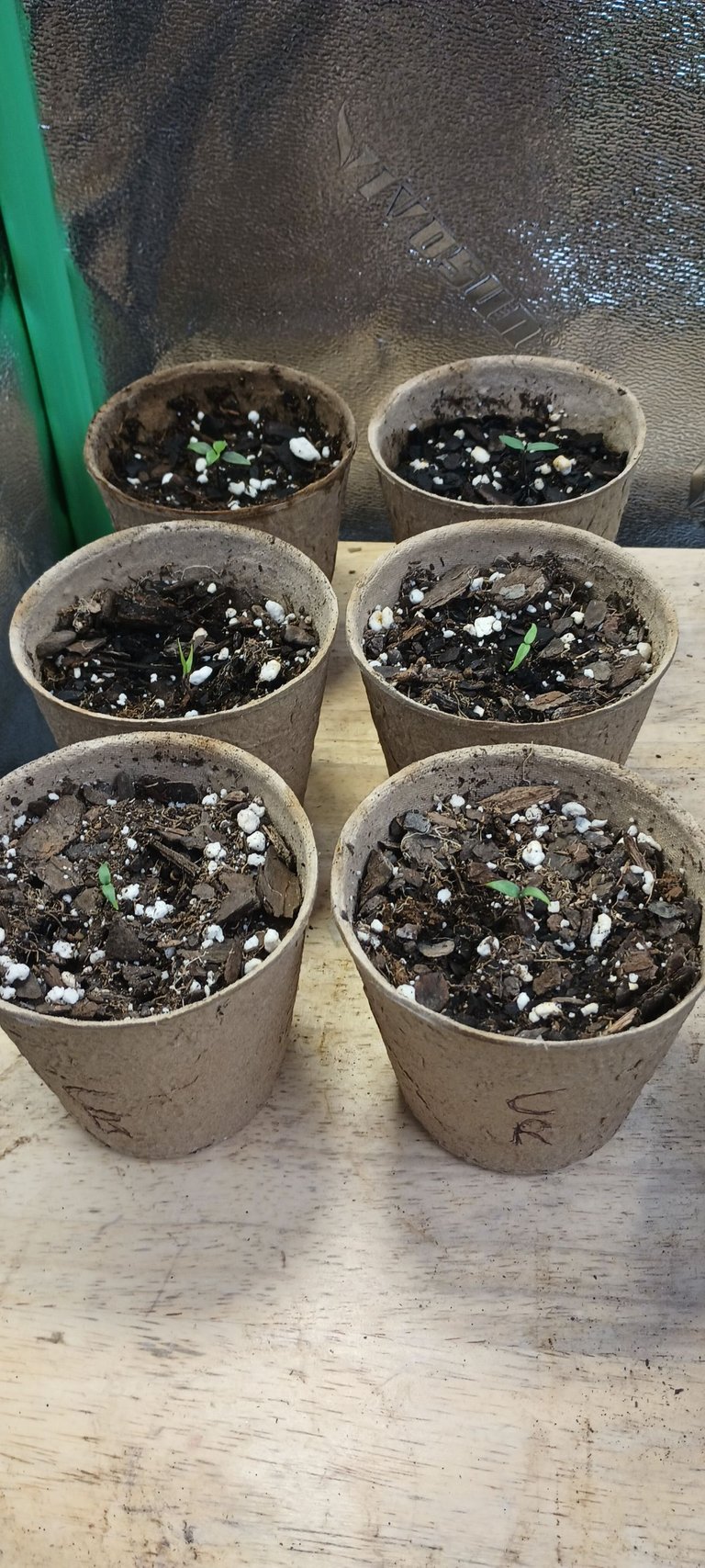 ---
I also have some super hot pepper breeds that have successfully germinated. Up front are two Carolina Reapers, in the middle are two White Ghost Scorpion, and in the back are two random hot pepper genetics. I have no idea what those two are but it will be fun to grow them and see what they produce, maybe I'll even be able to identify them later on.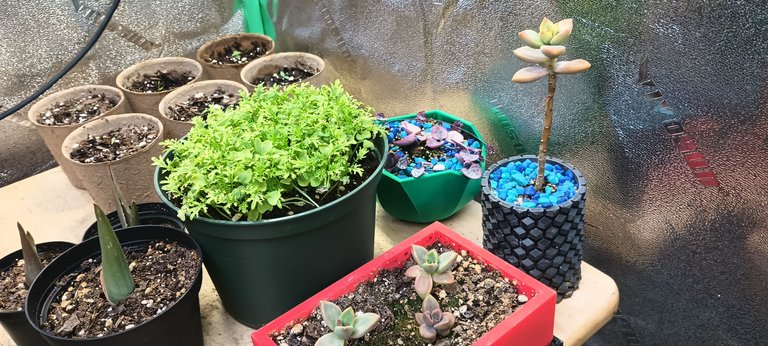 ---
In this photo we can see the Graptosedum hybrids doing great, and the String of Hearts is as beautiful as ever and growing new petal systems, which will make it possible for me to clone the plant soon.
The super green leafy stuff is Golden Streak Mustard. I ordered an ounce of these seeds on eBay and they will last me a long time and have a very good germination rate. I'm super happy with them.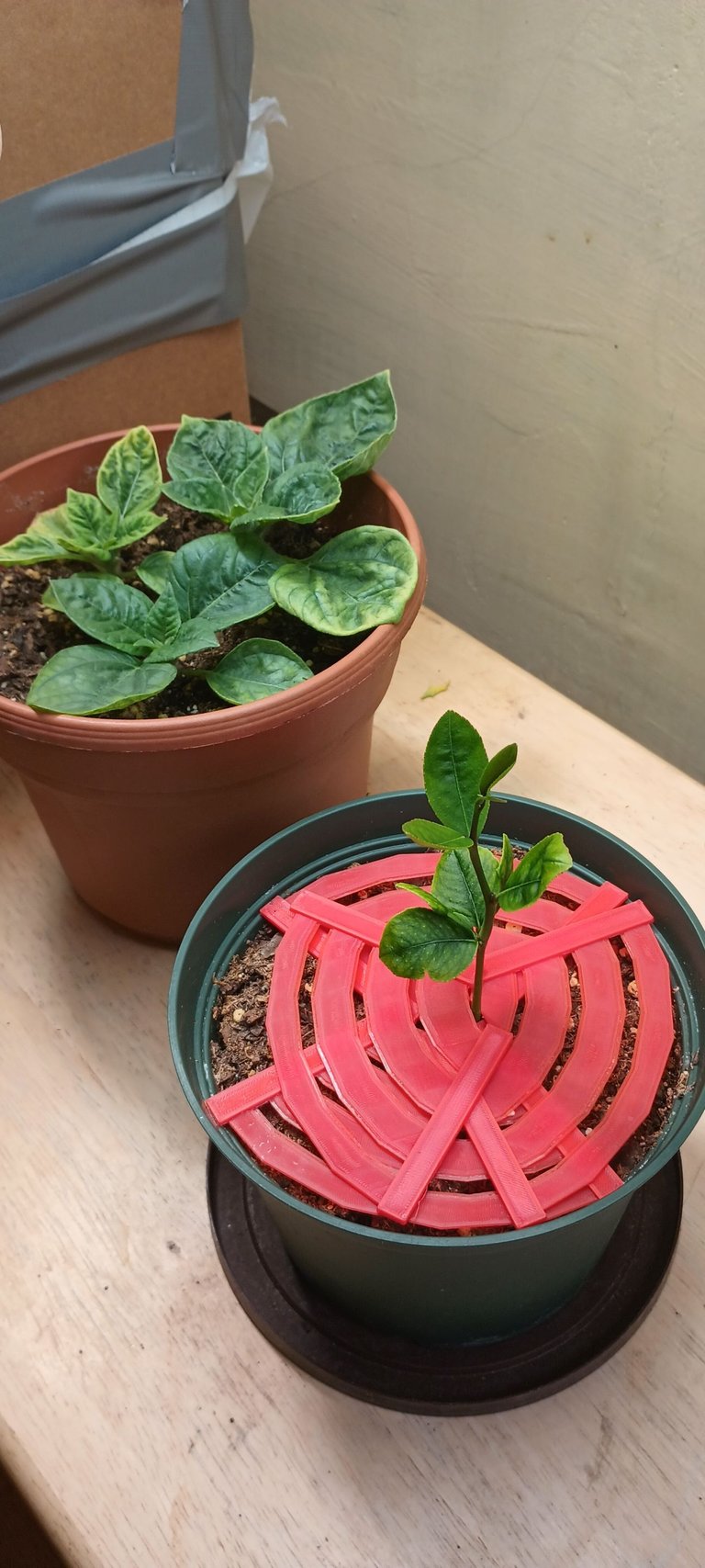 ---
Here I have some Teddy Bear Sunflowers growing next to a baby Lemon tree. I'm super excited about these plants!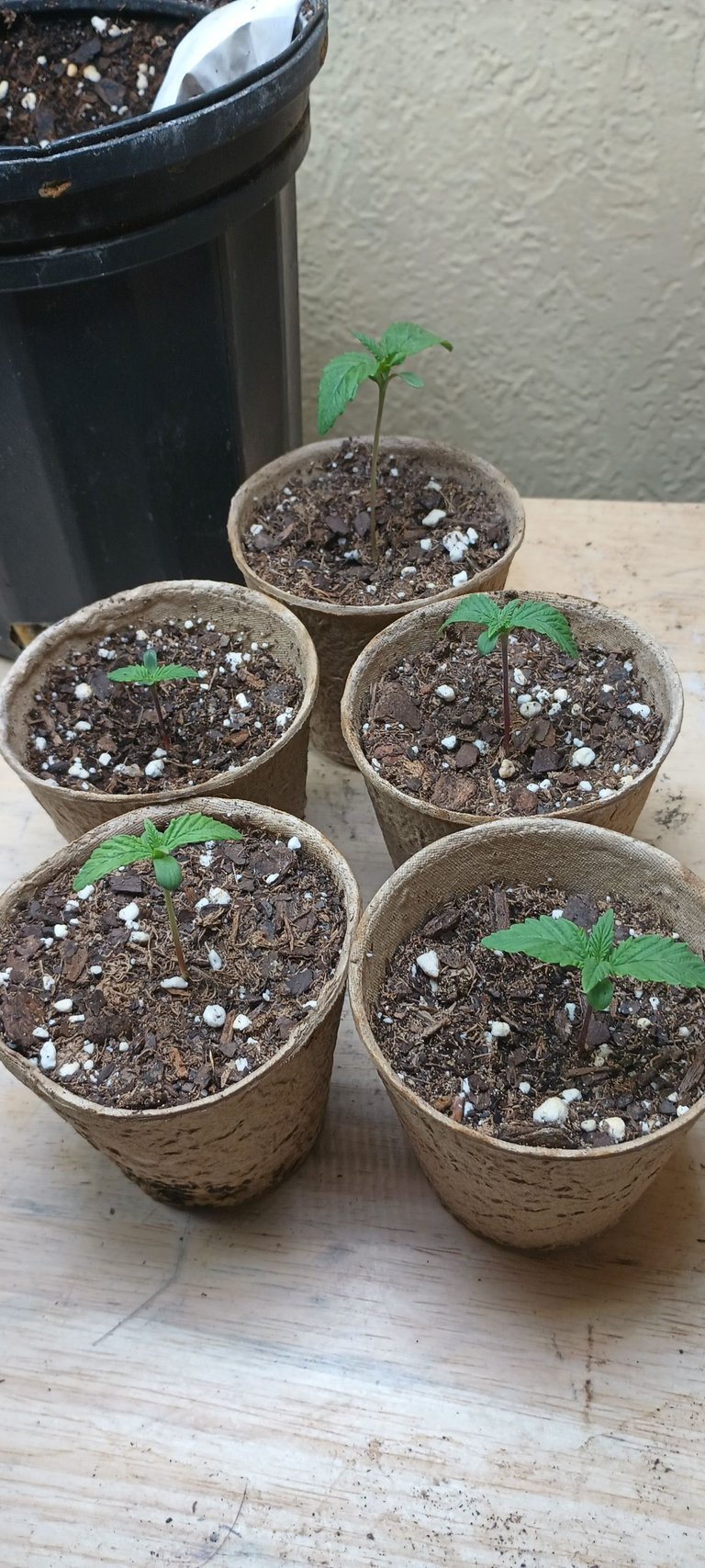 ---
Here I have some cannabis seedlings, specifically Big Mack Superstar and Miracle Mack. The two upfront are Miracle Mack, and the three in the back are Big Mack Superstar.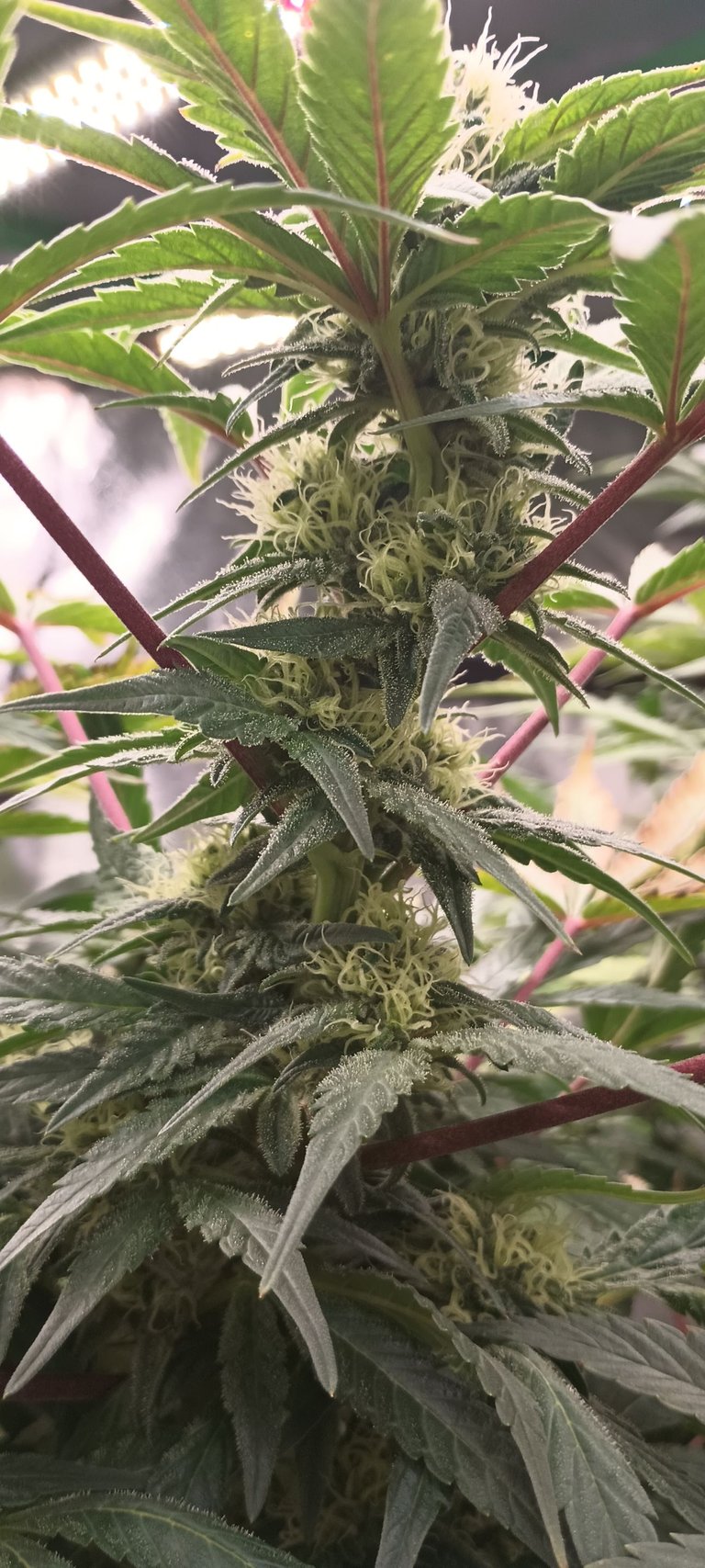 ---
Speaking of Miracle Mack, here is a Miracle Mack in full bloom right now and is my nicest plant out of three. The flowers are very pungent, sticky, and have lots of filling out to do, this is apparent by the amount of white pistils everywhere.
Since the plants are in full bloom I'll be taking some macros real soon, this is the best plant stage for cannabis in terms of photogenic properties.
What do you all think of how the plants are coming along?
I would love to read your thoughts in the comment section!
Thank you for stopping by,
Have a great day! -@futuremind
---
---