Indoor Garden Update
Hello Everyone,
Today I have been changing up how I have my indoor garden set up.
I am going to be starting a bunch of plants, plus I'm getting more succulents and another grow tent, so this was necessary.
First let's check out how the new Venus Flytraps are doing. I have two pots of Venus Flytraps currently, one of which will be put in a different home in the near future. I'm just giving it my green thumb love for now and will 3D print a proper container for it soon :D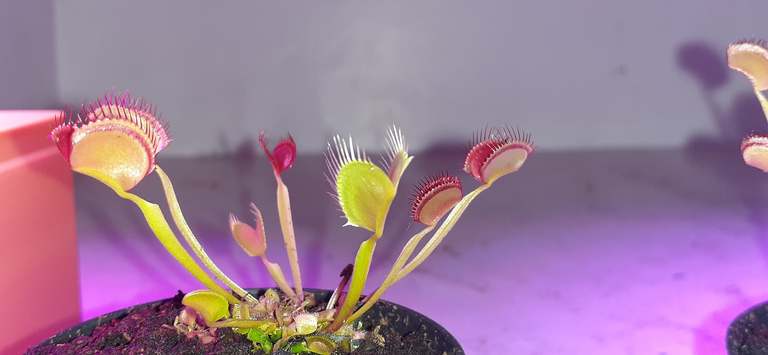 ---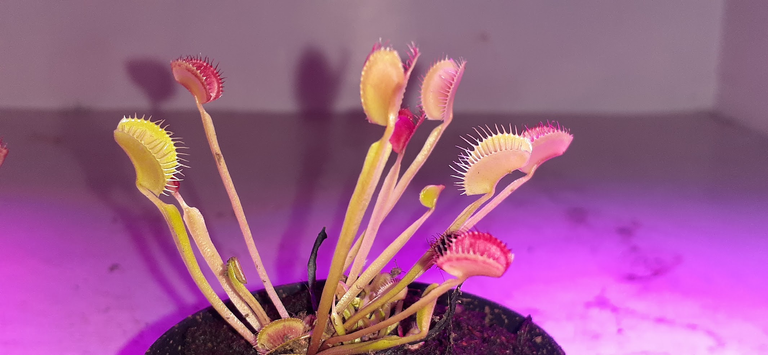 ---
Just like the Graptopetalum/Sedum hybrids, these Venus Flytraps seem to love these very low powered purple LED's. I've only had these a couple of days and in no way are the plants showing any kind of serious stress or issues with their current environment.
Let's have a look at those Graptopetalum/Sedum hybrids.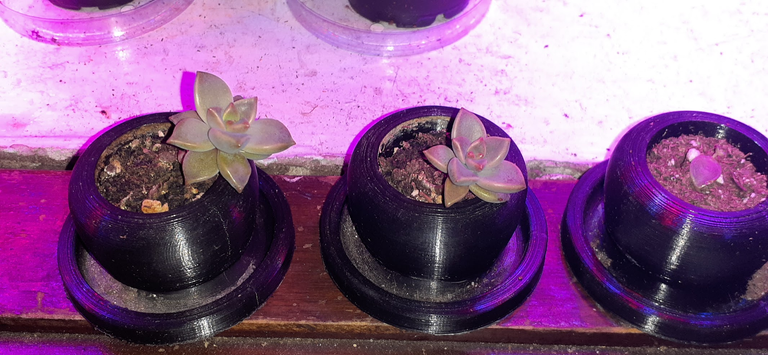 ---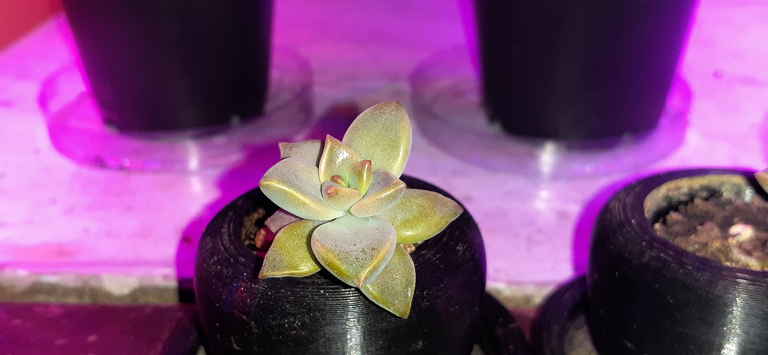 ---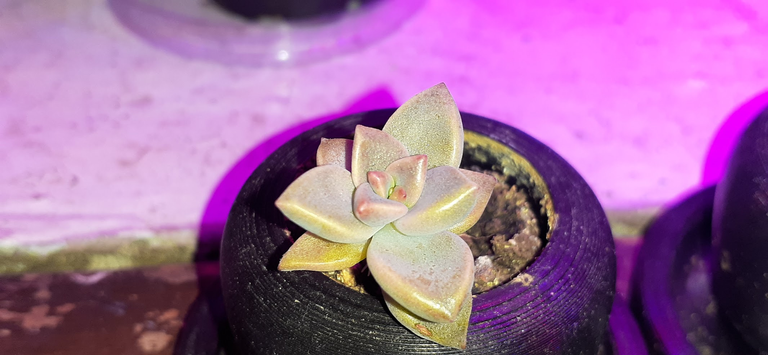 ---
These two plants are in an old "dumbwaiter" in my kitchen. I created a 3D printed rack for the lights. This is what it looks like: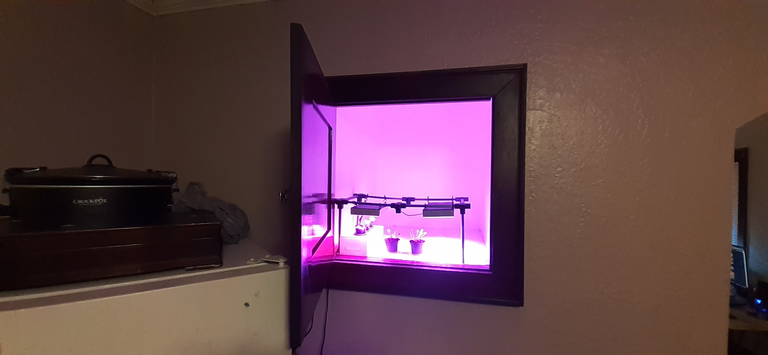 ---
Right now I have the Venus Flytraps in the center, not under direct light, because I'm not sure if they can handle it, but they probably can.. Nothing wrong with slowly acclimating them to their new home though.
Let's have a look at the cannabis tent now: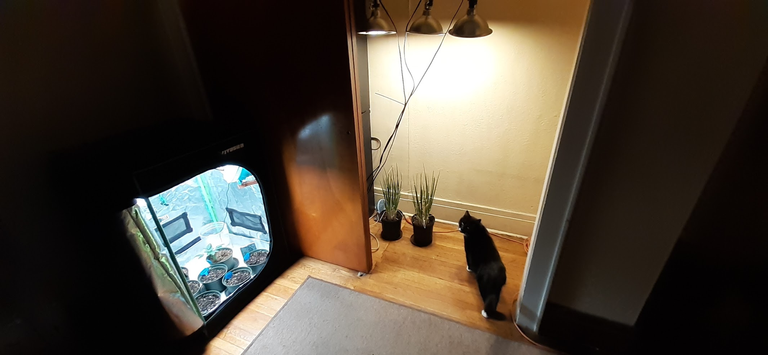 ---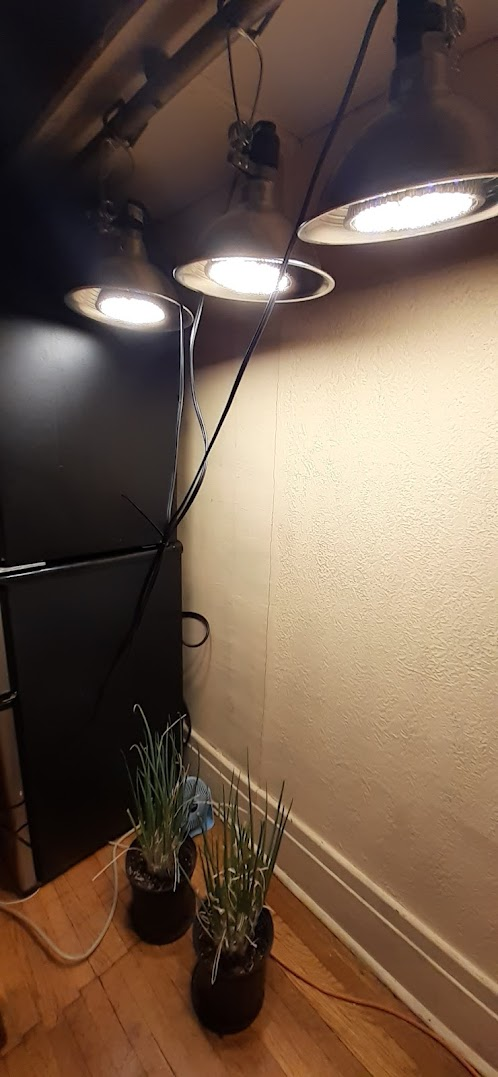 ---
I placed the tent next to this giant closet I have in my home. I'm feel very fortunate to have such a huge closet that I can use for growing plants. I'm only using half of it and that's all I really need because of how massive it is, the rest used for storage.
Covid the kitty doesn't like change very much, (especially when it comes to his sleeping area) so he's actively checking out what is going on and making sure everything is going to be ok.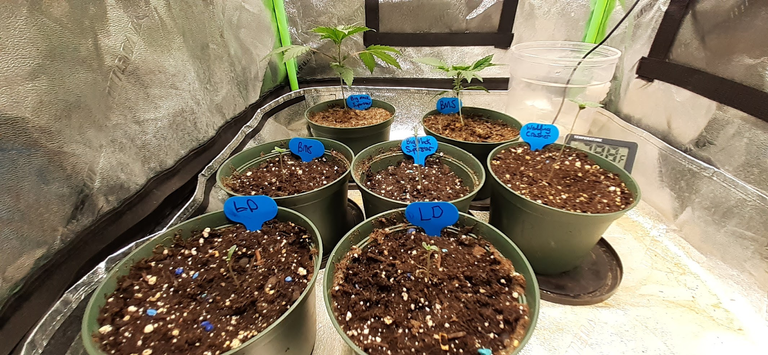 ---
Inside this tent is a scene that would bring a smile to any cannabis growers face. A small sea of healthy cannabis plants.
We have 4 Big Mack Superstars growing, 2 Lemon Drips, and a plant that is 50% Wedding crasher/50% Unknown strain.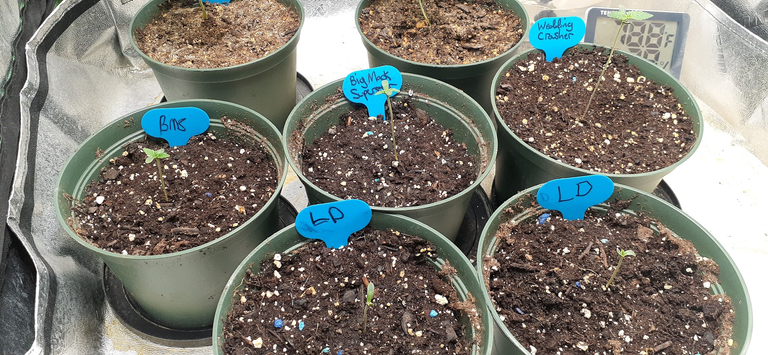 ---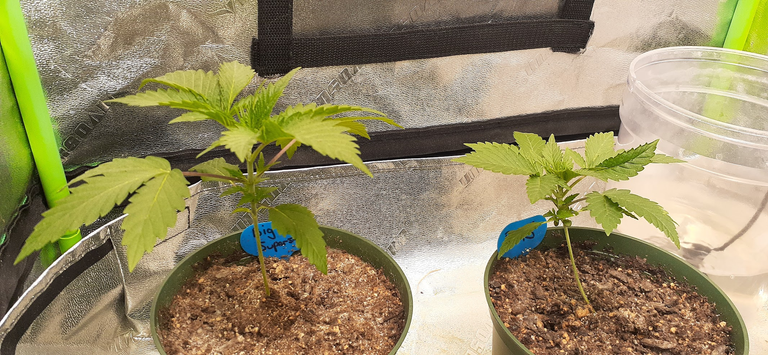 ---
The stars of the show are certainly the Big Mack Superstar's, as they plump up more and more everyday with beautiful lush green growth.
That will do it for this indoor garden update.
What do you all think of how everything is coming along?
I would love to read your thoughts below!
Your time is a valuable commodity, and me and kitty Covid know this is nothing to be taken lightly! So I do my best to to respond to everyone, and I very much appreciate all of the wonderful engagement and support that comes to my blog from the wonderful Hive community, thank you!
Thanks for stopping by, have a great day! -@futuremind
---
---