Indoor Garden Update - PESTS!!!
Hello Everyone,
Today I discovered a crazy fungus gnat infestation.
I'm not the only one dealing with these disruptive bugs, they seem to be healthy and thriving as ever according to reports from other cannabis growers on-chain and elsewhere.
This sucks but we just have to deal with it..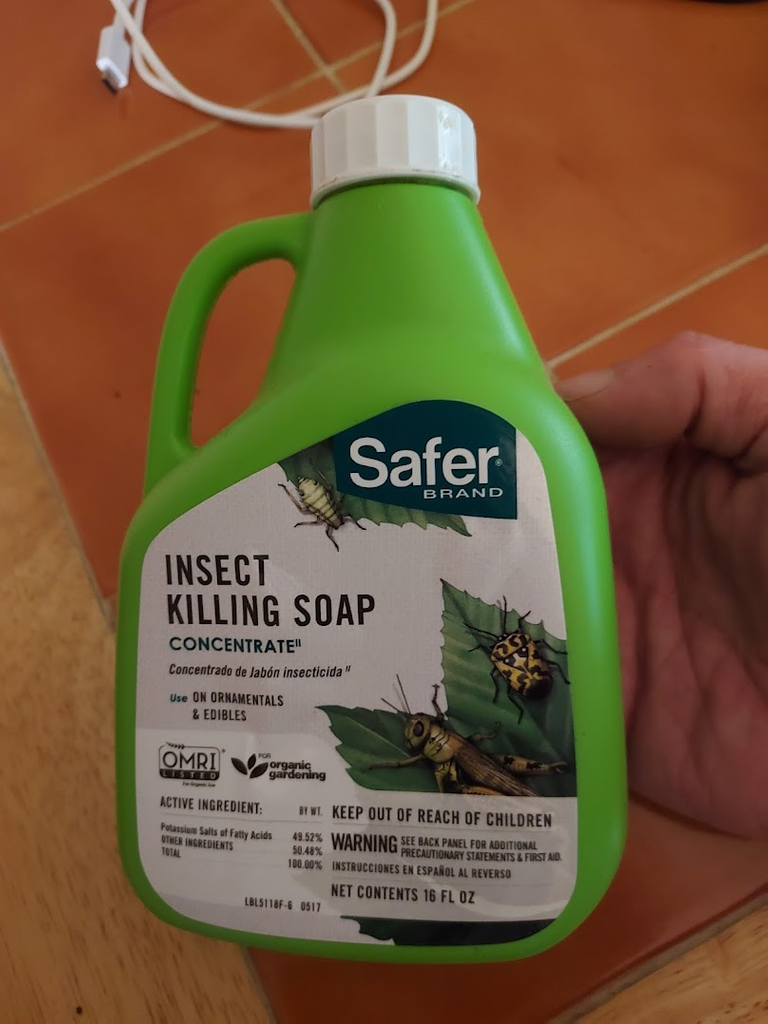 ---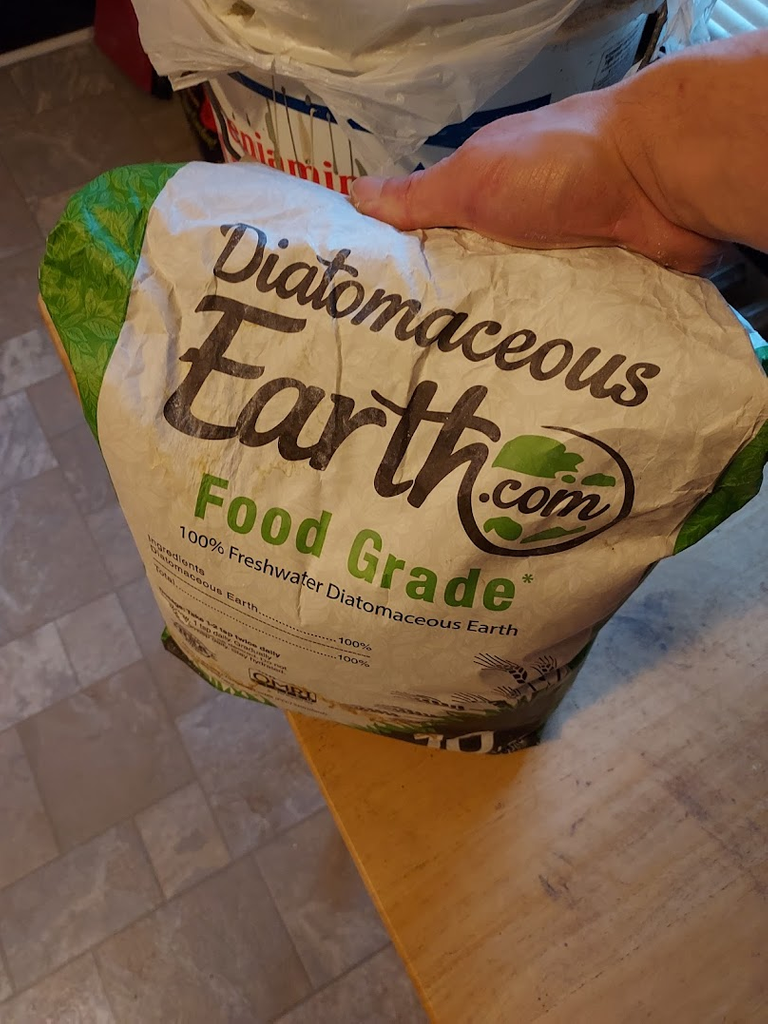 ---
These products will be enough to bring the population down and possibly eradicate it completely. Last year I came close to full eradication but got a little lazy here and there...
This time I'm not playing around because I am working towards perpetual harvests, which means I'll maintain lively plants at all times, so neglecting this infestation in any way could prove disasterous later on.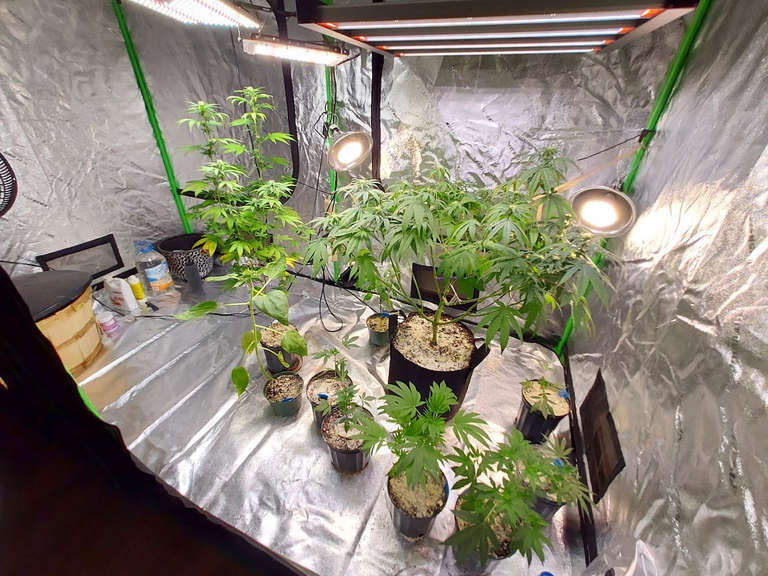 ---
The method for application is rather straight forward and simple. The insecticide product is added to a spray bottle to apply to top soil and vegetation. (no veg application needed currently)
The diatomaceous earth is applied to the top soil and doesn't harm the plants.
I have a bunch of plants in the flowering tent during light hours to boost growth, because the flowering tent is packing way more lumens.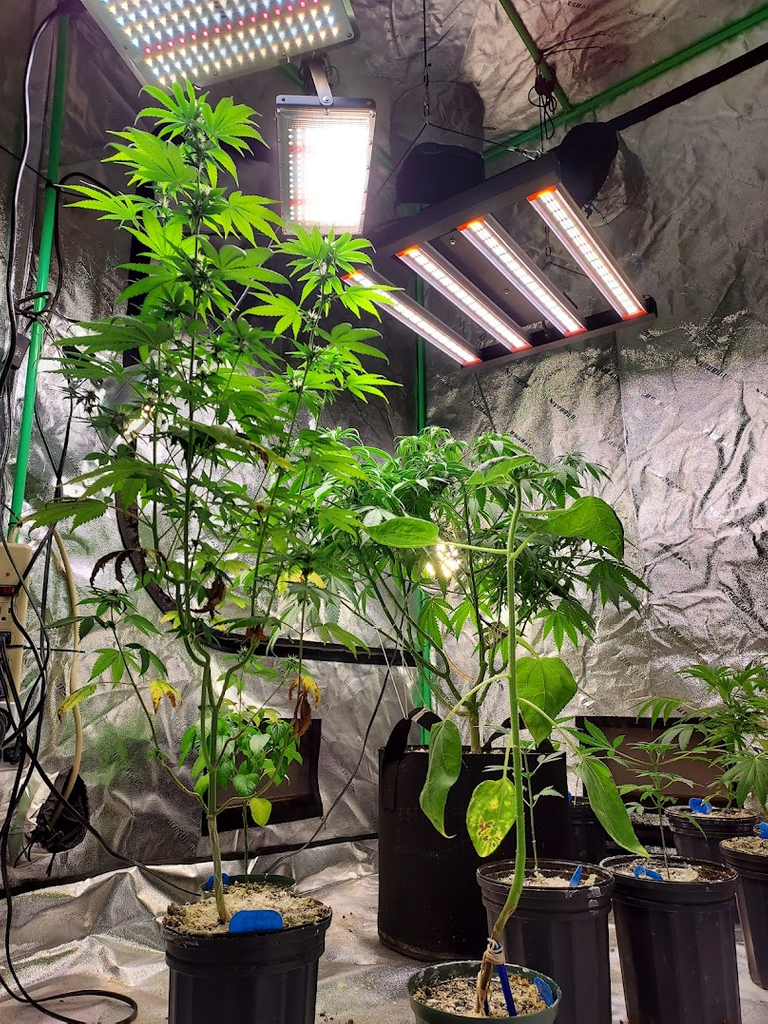 ---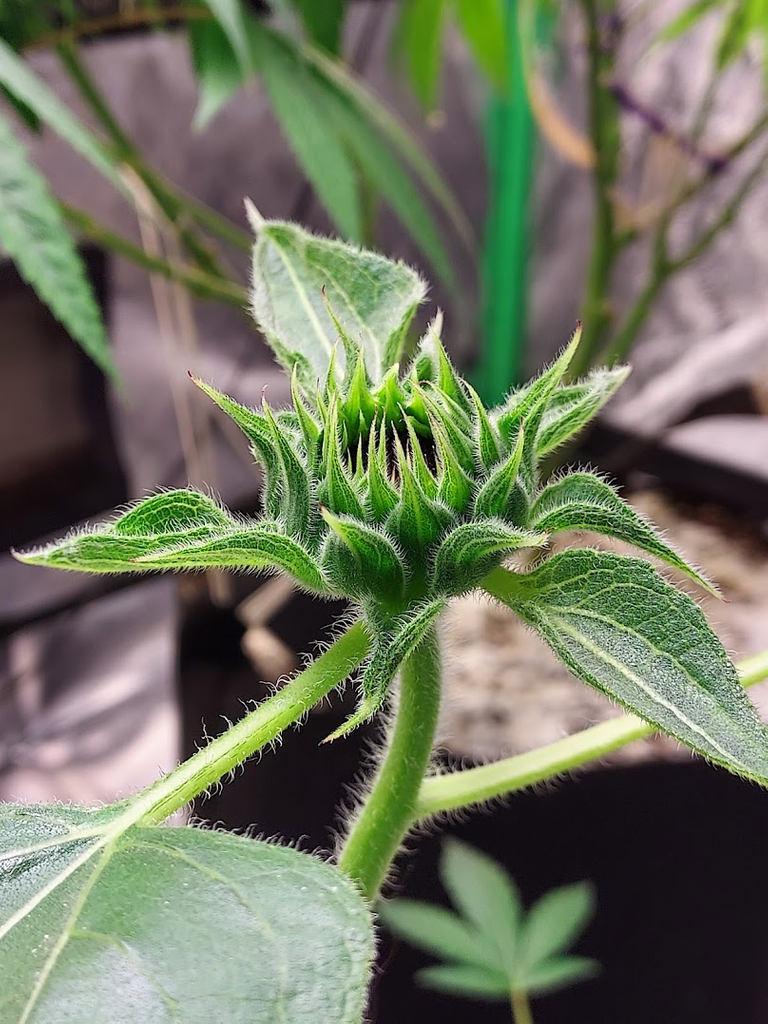 Sunflower Carmel Hybrid

---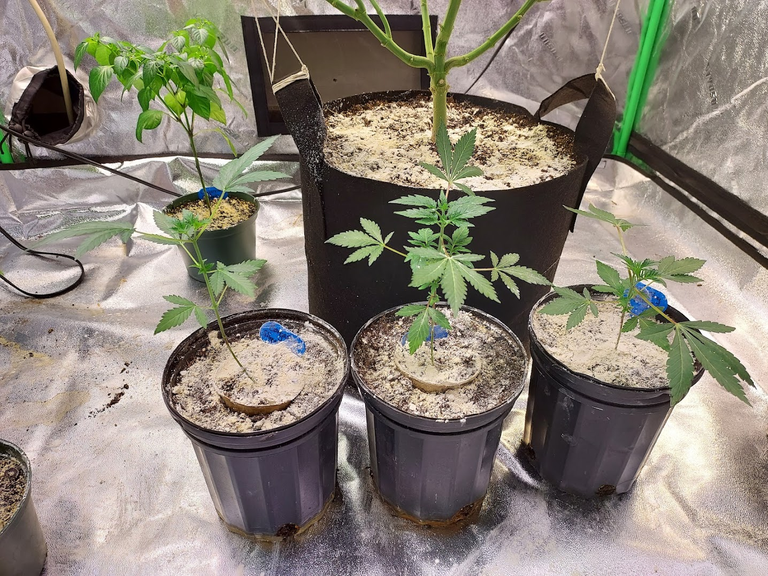 ---
These three plants are Bangarang crossed with Slippery Susan.
I'll be growing these one time and am not planning to clone.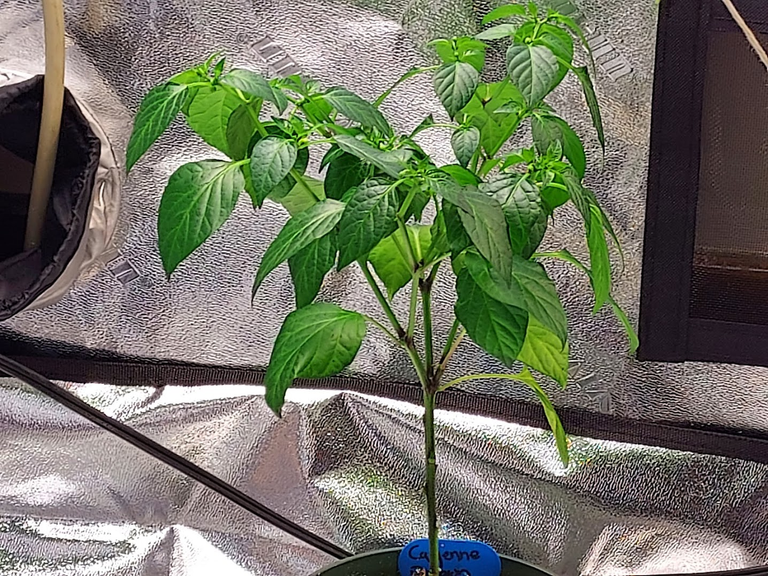 Cayenne Pepper Plant

---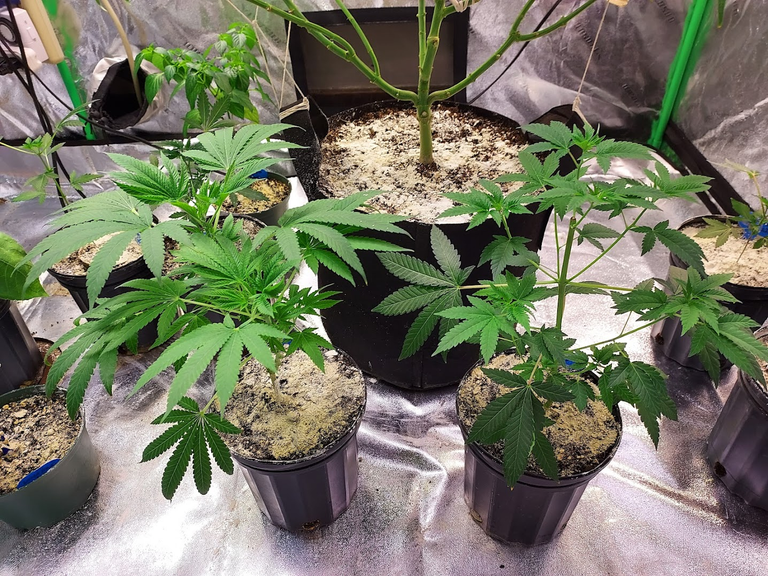 ---
These two are Lemon Drip.
I'm super excited about these two because they are 60/40 Sativa dominant and have a well documented lineage: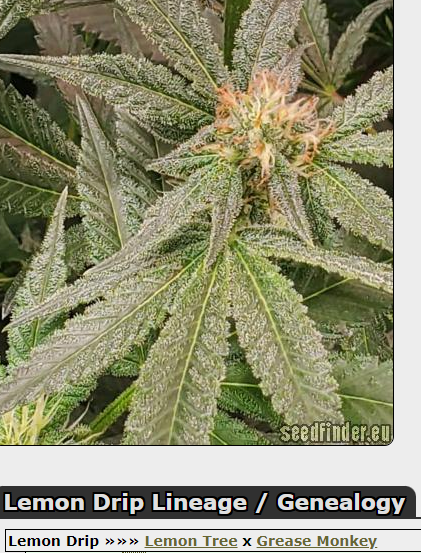 https://en.seedfinder.eu/strain-info/Lemon_Drip/Exotic_Genetix/
---
I had six of these seeds to start with and only two made it. Even the two that made it were in critical condition for an entire month and their fate was not looking good. Now they are flourishing and I have three clippings already taken from them: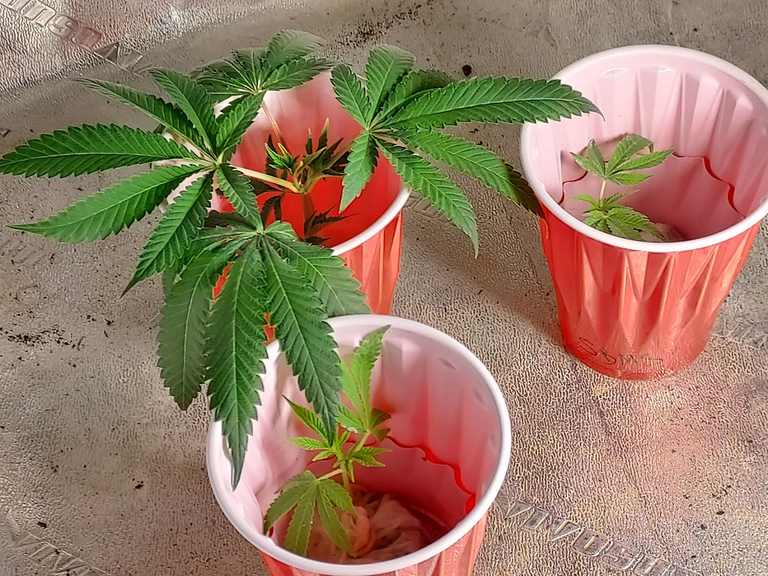 ---
I clipped these two days ago, wrapped the ends in coco coir and paper towel to create a "ball", then used string to keep it contained. The coco was given a nice dose of rooting hormone for each one. I expect this futuremind experiment to go great :)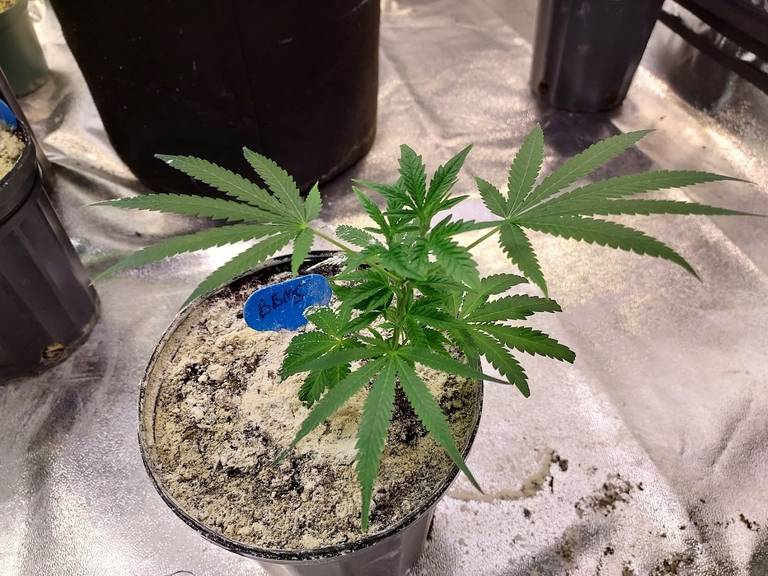 Big Mac Superstar Clone

---
This is the healthiest clone from the Big Mac Superstar. It's growing beautifully.
Its mother plant turned hermaphrodite, so it's no longer with us. The clone will give us another shot at it :)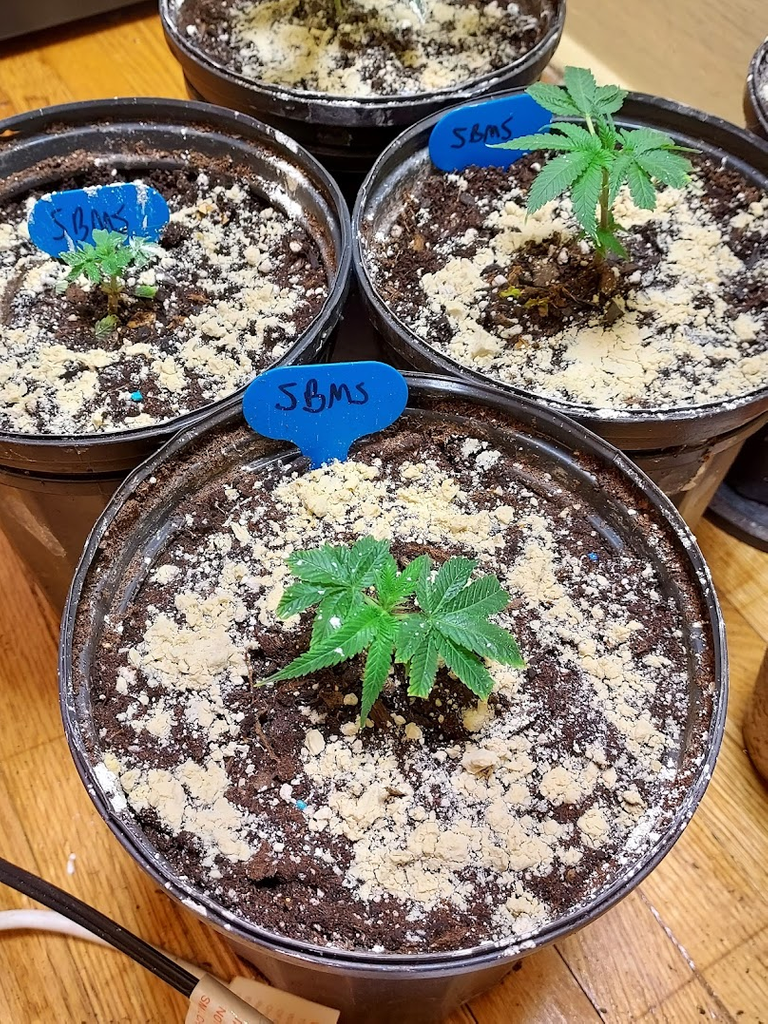 ---
These three healthy clones are from the Big Mac Superstar that is currently growing in the flowering tent, the big stout beautiful plant! This is very exciting because the more desired (for me) plant is the one I got the most successful clones off of. Now I have a total of 4 BMS clones. I had to get rid of four of the others, due to them just not taking and also the gnat infestation. It's a good time to downsize where necessary.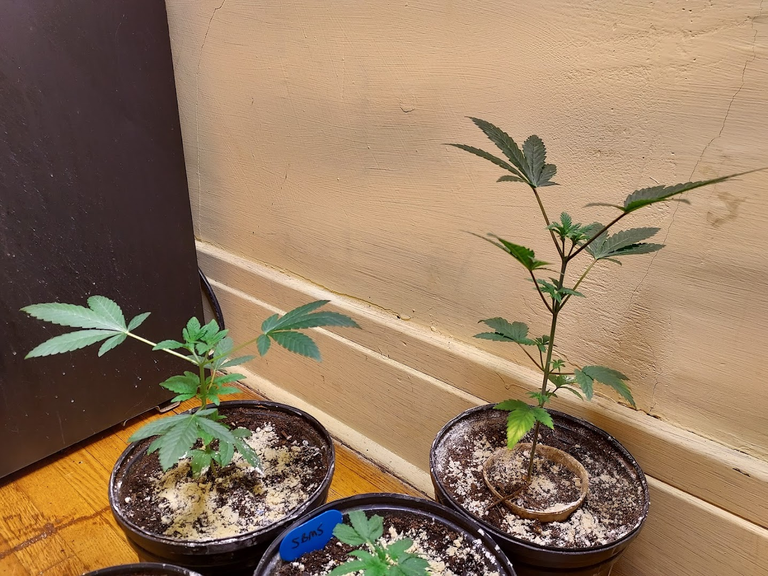 Bag Seed Plants, unknown origin

---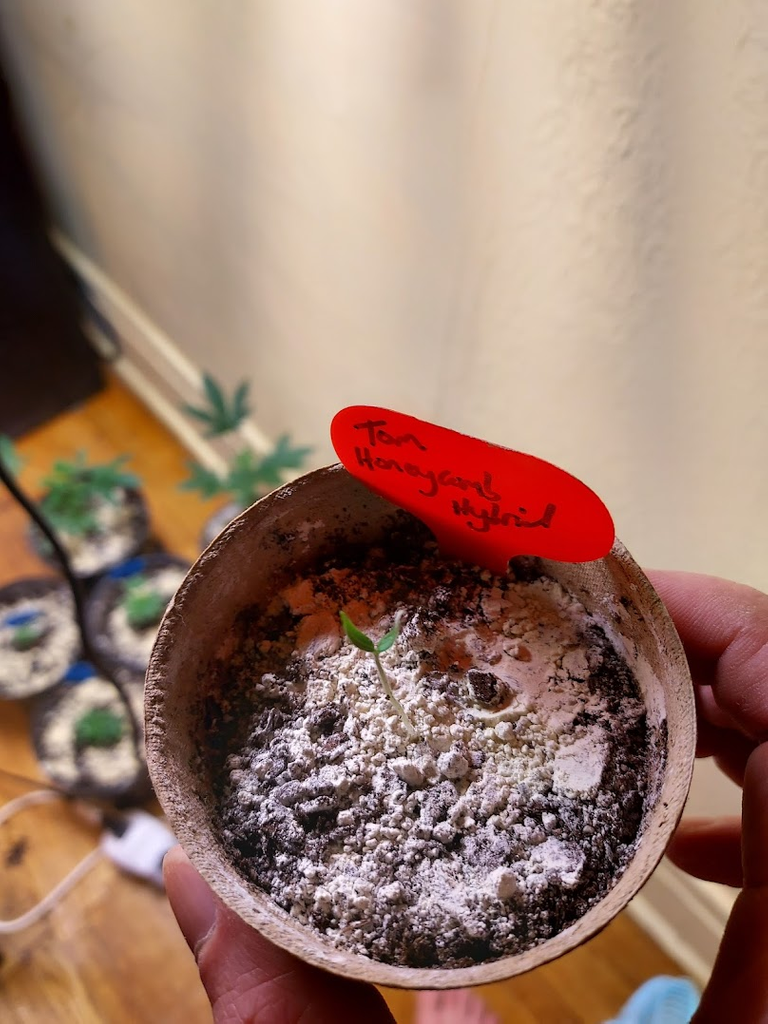 Tomato plant, Honeycomb Hybrid

---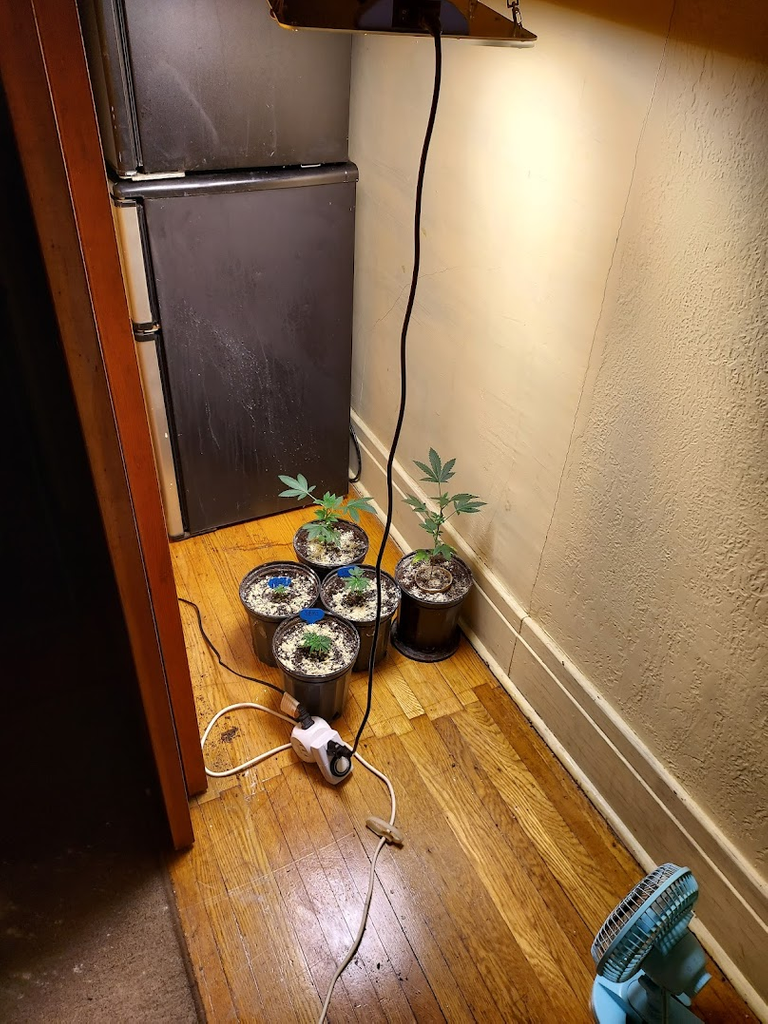 ---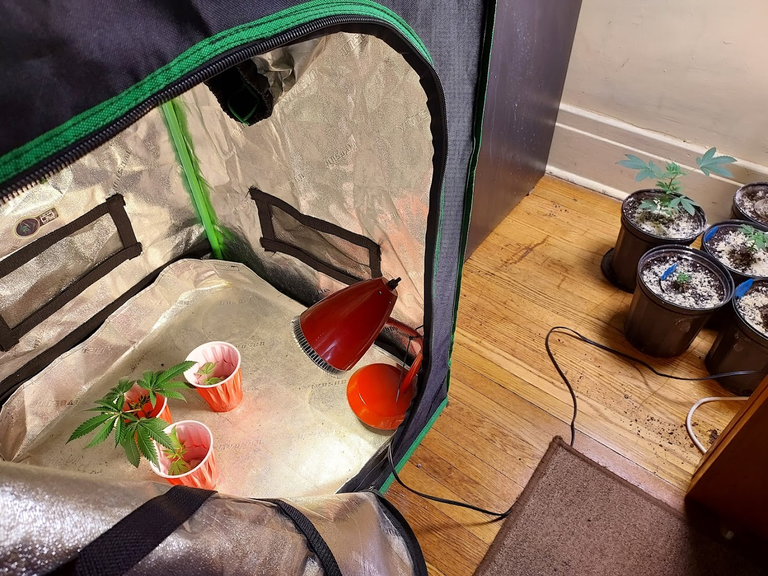 ---
That will do it for today.
I'm super excited about the progress and feel I have enough going on now to bring more frequent updates.
What do you all think of the indoor garden?
I would love to read your thoughts in the comment section!
Thanks for stopping by, have a great day! -@futuremind
---
---