Indoor Garden Update - New Phlizon LED Panel

Hello Everyone,
Today I received a new Phlizon PL-1000 LED panel.
Also a much needed bag of Happy Frog soil.
Let's have a look!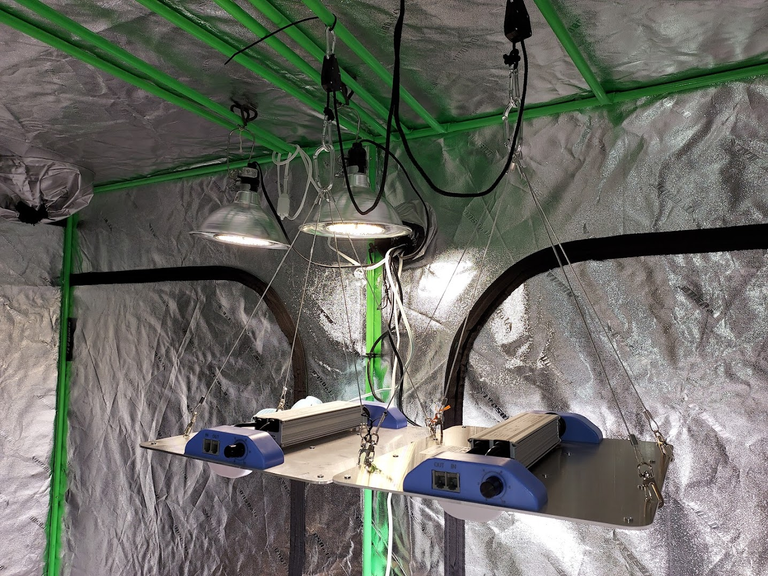 ---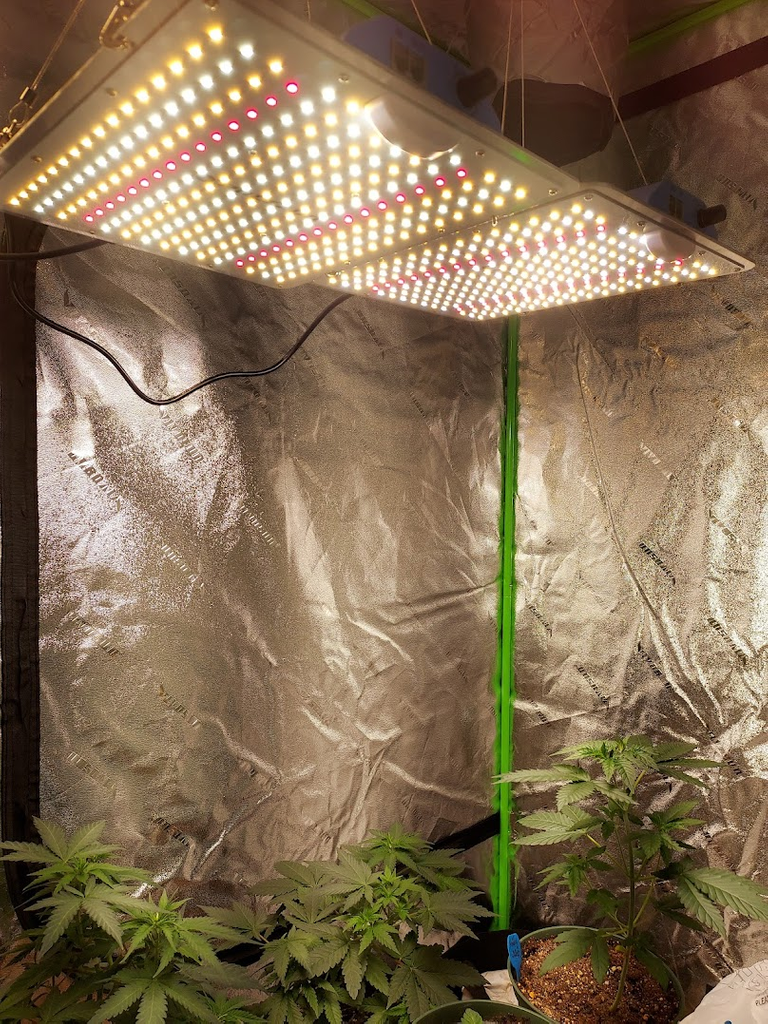 ---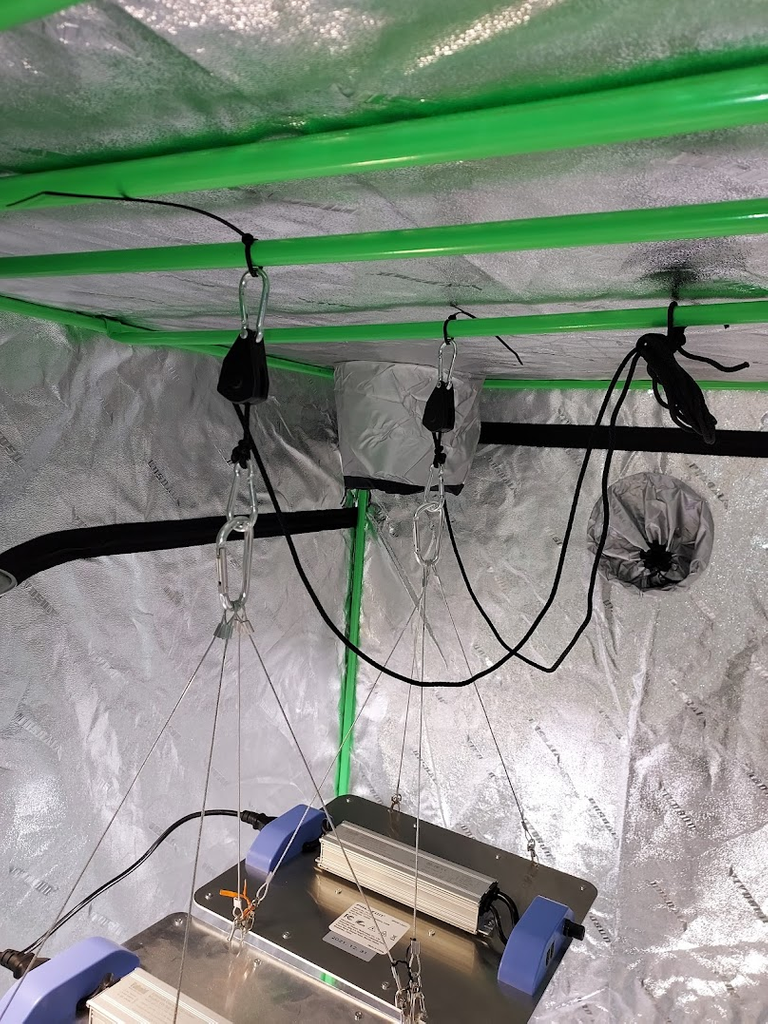 ---
These are 100 watt full spectrum LED panels, and they provide adequate light for flowering cannabis plants.
These two LED panels cover half of this big grow tent, and so a larger light upgrade is still needed to fill this tent, but we're in no hurry and have more than enough to work with right now!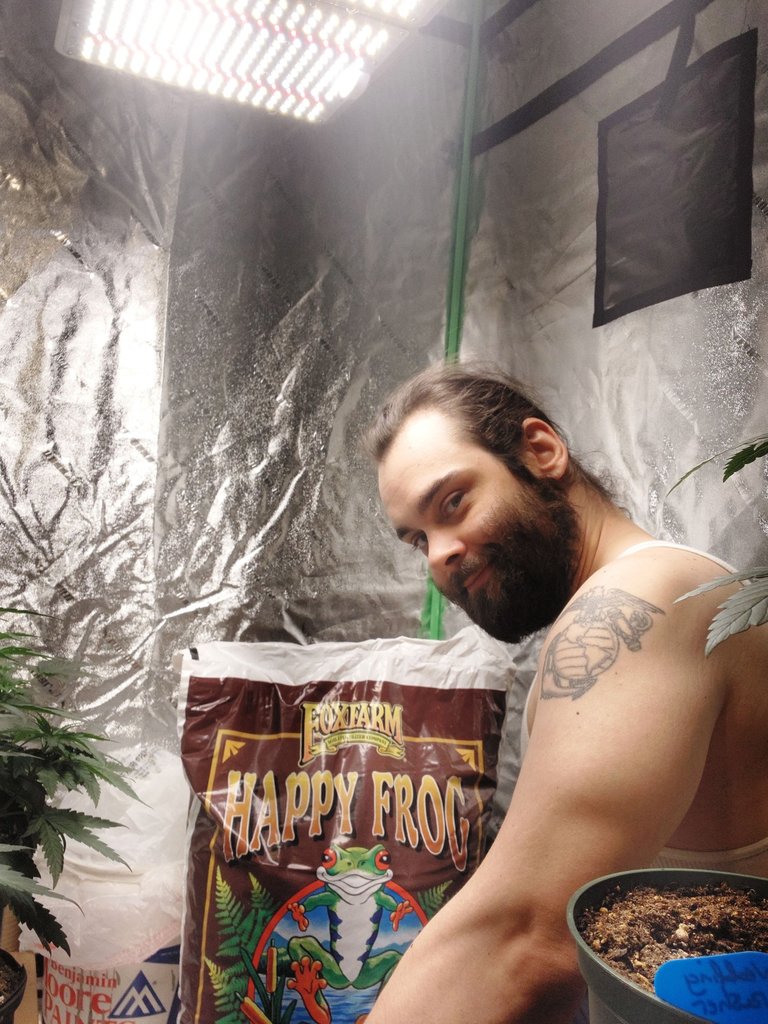 ---
This is the first soil I ever ordered from the internet and it's proven to be some really good stuff. FOXFARM is doing a good job with this product, no question about it. I see no need to change brands and am planning to order more bags of this soil real soon.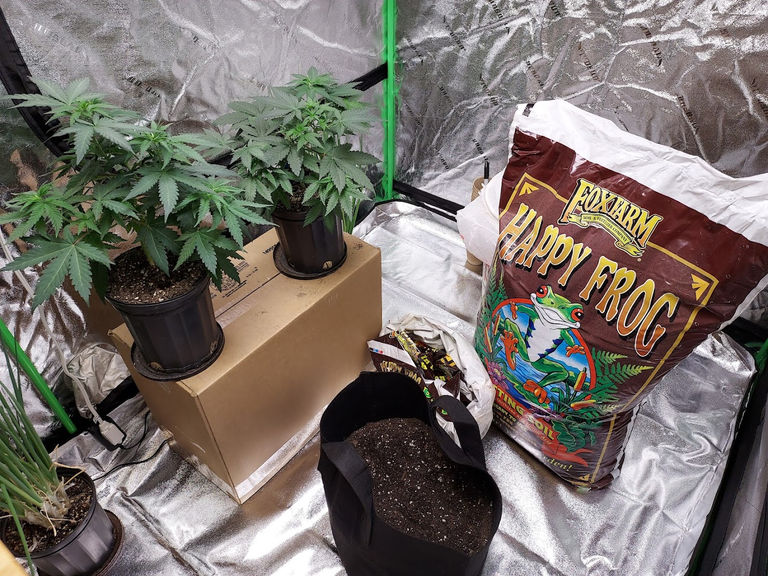 ---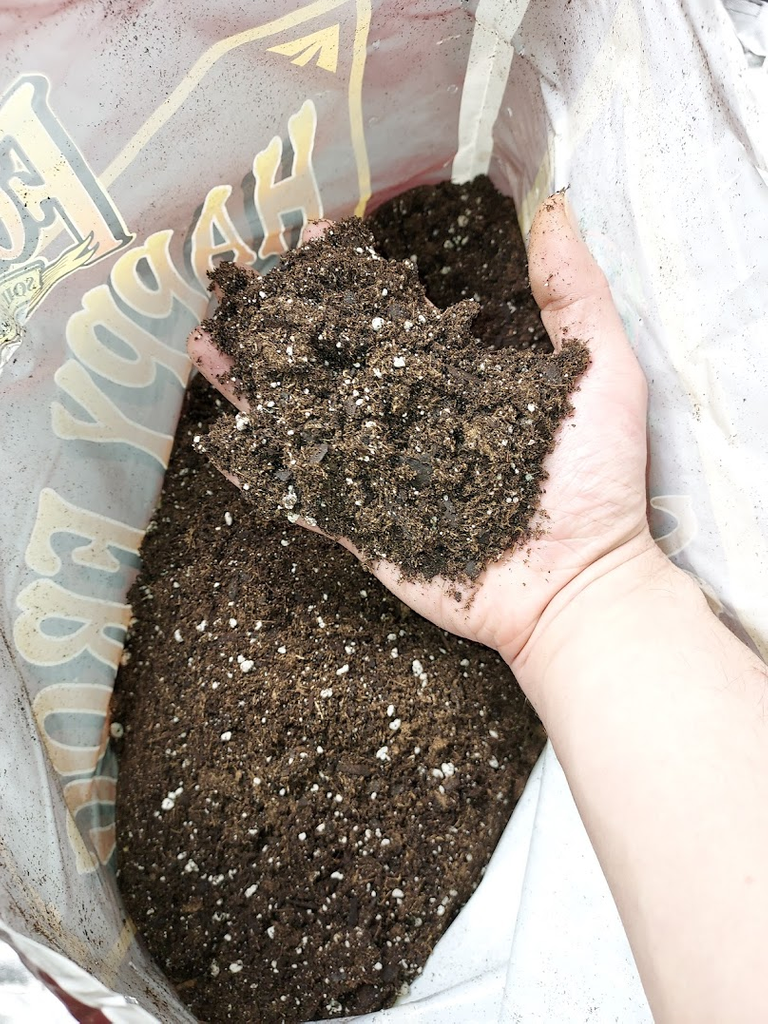 ---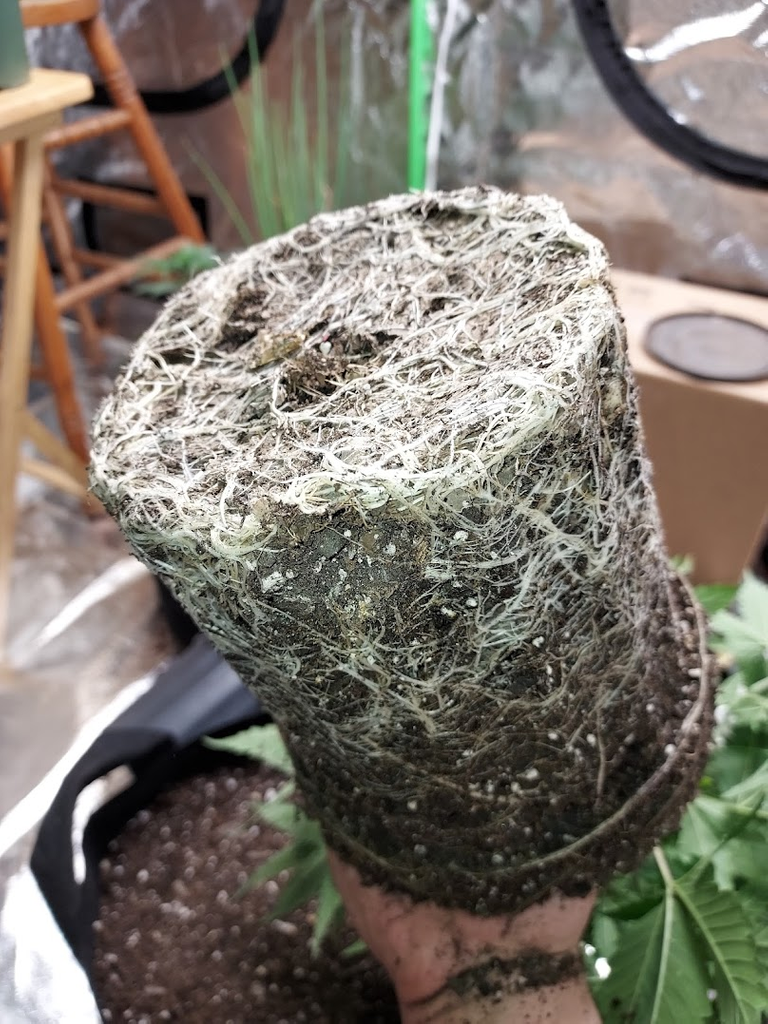 ---
The soil came just in time too, because as we can see here, the roots are already bounding up in these pots and we've not even started flowering cycle yet.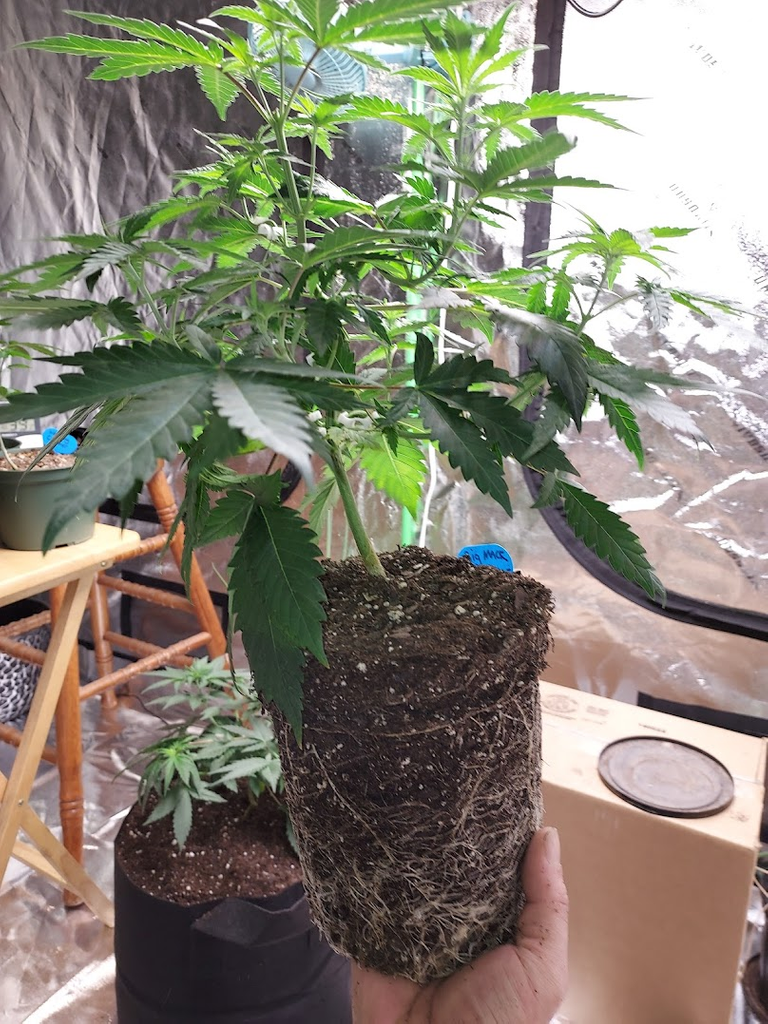 ---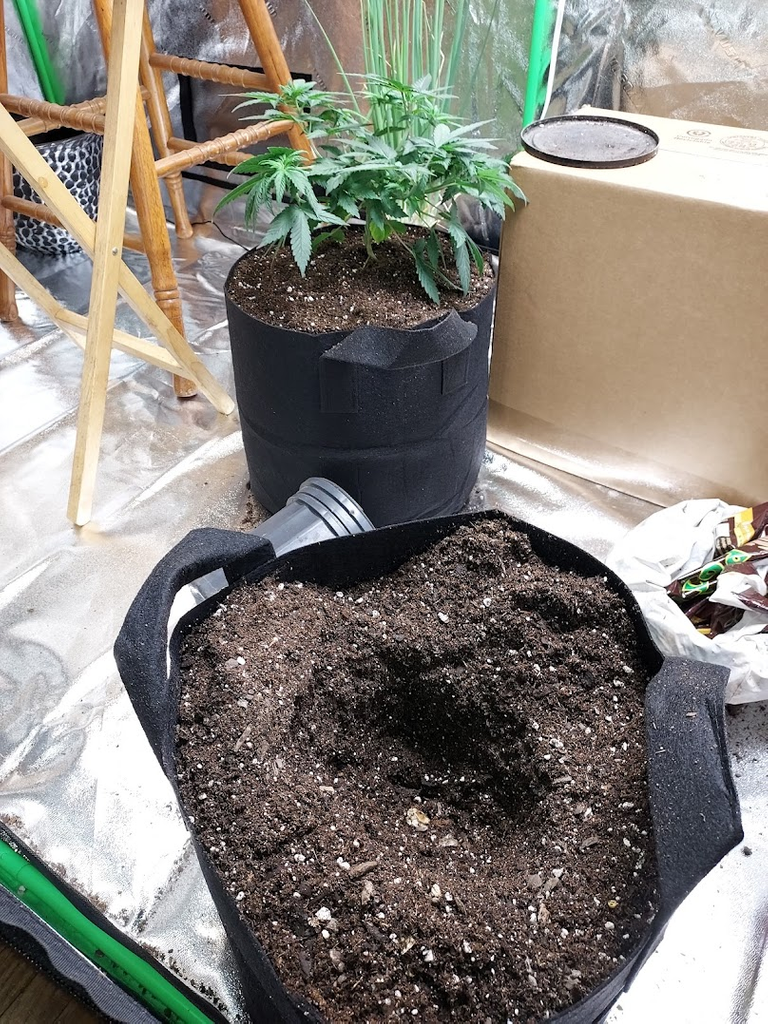 ---
I do my best to not disturb the root system at all, because human hands touching roots is not generally a "natural" occurrence, and what we are doing here is emulating a natural environment with an artificial one, so it's best to try to emulate nearly every aspect as close to how nature does it as possible, in my opinion.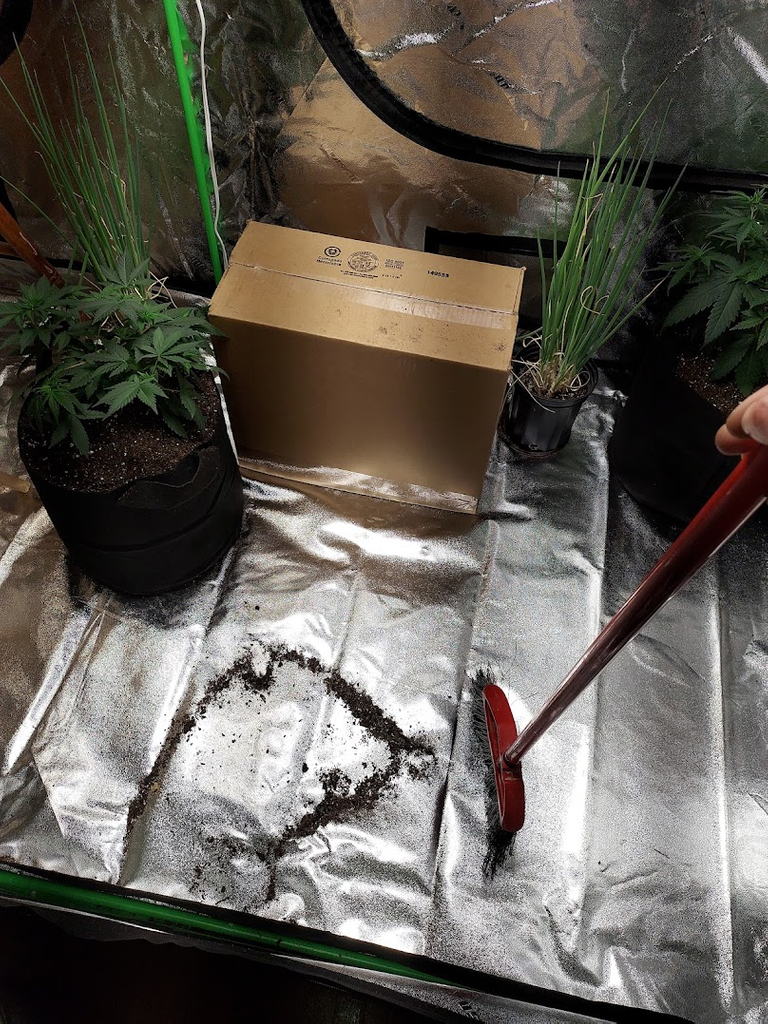 ---
I'm not a clean freak and really don't even like to clean, but it's important to keep the tent as clean as possible. It's easier to clean a little everyday or every other day, than to wait until it's a serious job.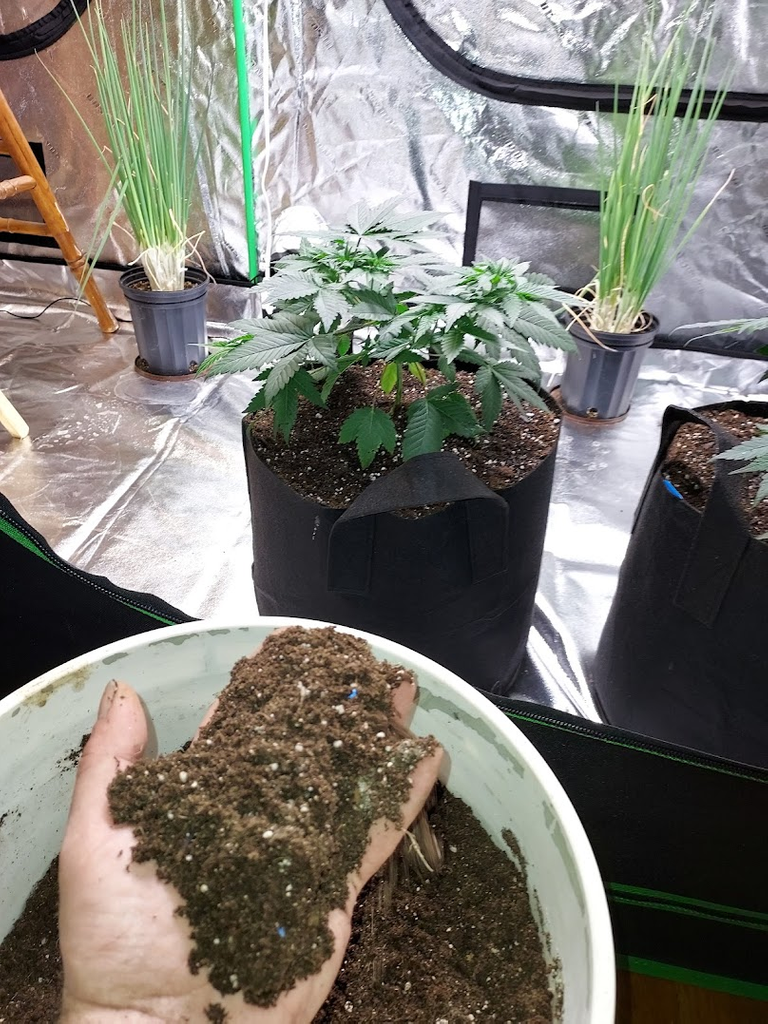 ---
I use this old coco coir Pro Mix stuff to top the pots and protect the nicer nutrient rich Happy Frog soil.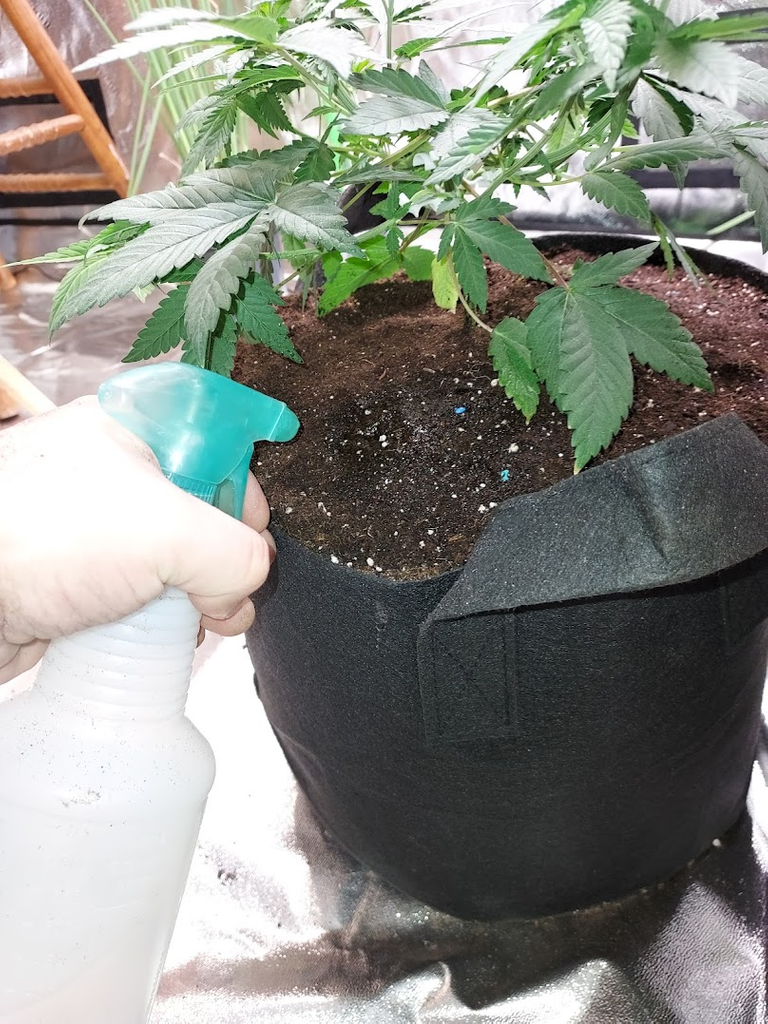 ---
I like to spray dampen the topsoil prior to watering so that the dry coco takes water better instead of beading up on the topsoil.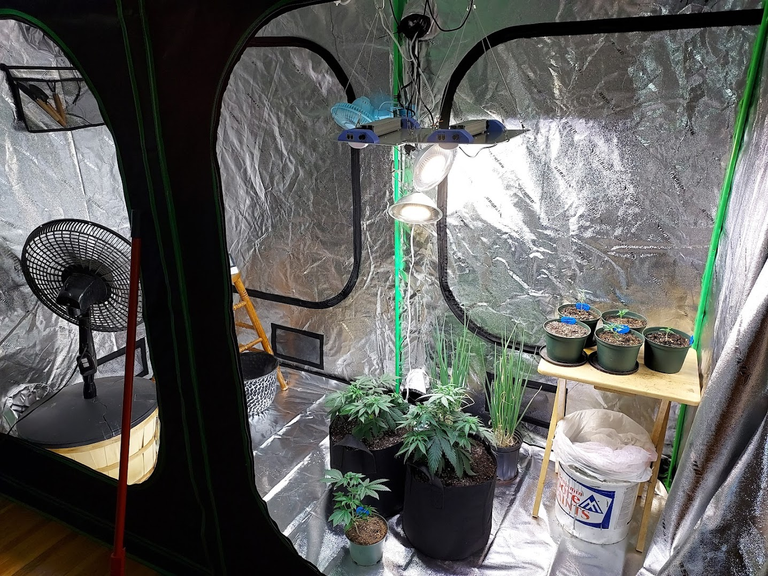 ---
I'm really happy with the light upgrade and the new seven gallon fabric pots. Overall today's progress has been amazing.
Let's look at the clippings in the small tent.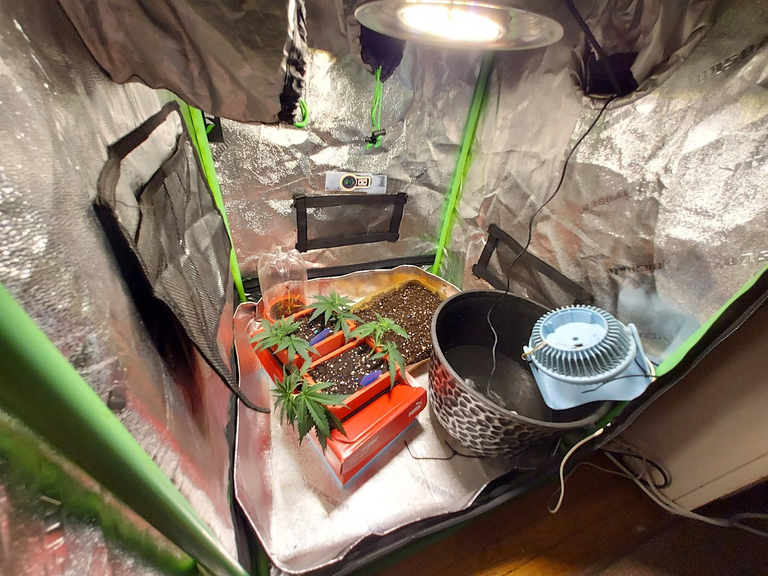 ---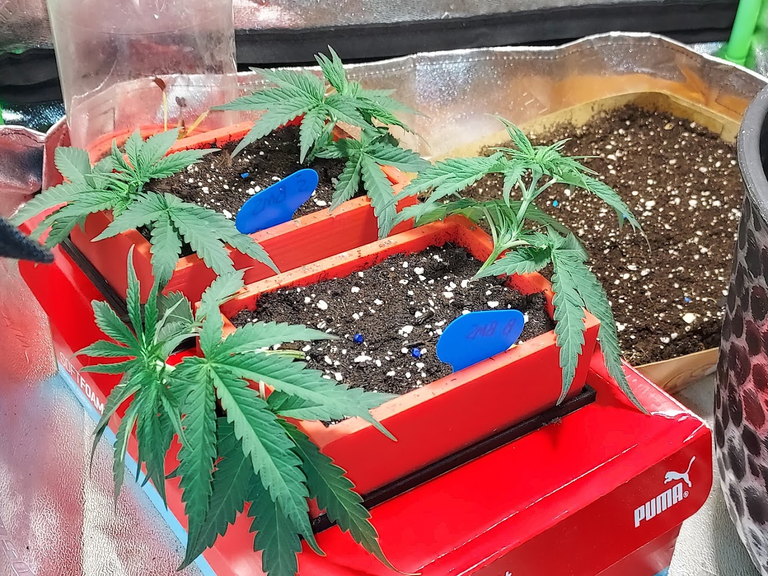 ---
So far so good! The clippings seem to be very healthy and not dying, and it's been less than 24 hours since clipping them. This is a great sign to see them arching up towards the light :)
The box of seeds has yet to sprout anything, but I am assuming by the end of tonight and tomorrow some action will start. The Venus Flytraps are not doing good at all. I think I overwatered them and they might not make it, I'll update more on them in the future, right now their fate is uncertain.
That will do it for today!
What do you all think of the progress with the indoor garden?
I would love to read your thoughts below!
And your time is a valuable commodity! So I always do my best to respond to everyone, and I appreciate all of the amazing engagement and support, thank you!
Thank you for stopping by, have a great day! -@futuremind
---
---