Indoor Garden Update - Low Stress Training And More!
Hello Everyone,
Today I decided to apply some 3D printed low stress training clips to the cannabis plants.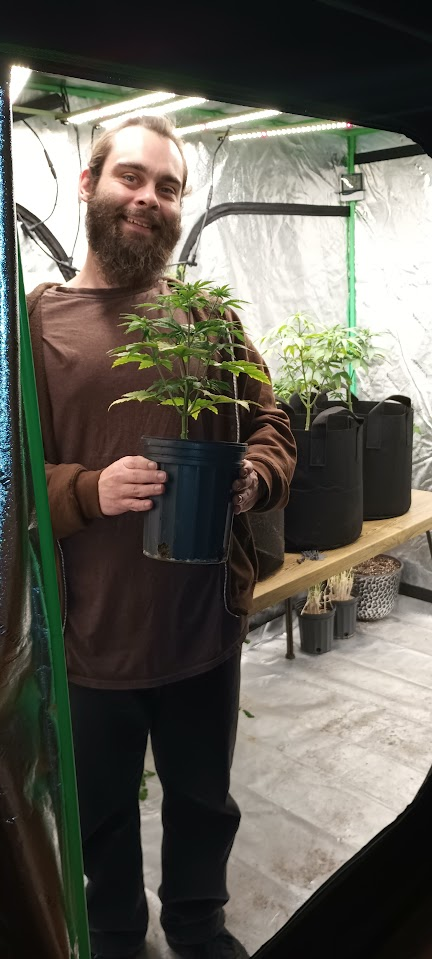 ---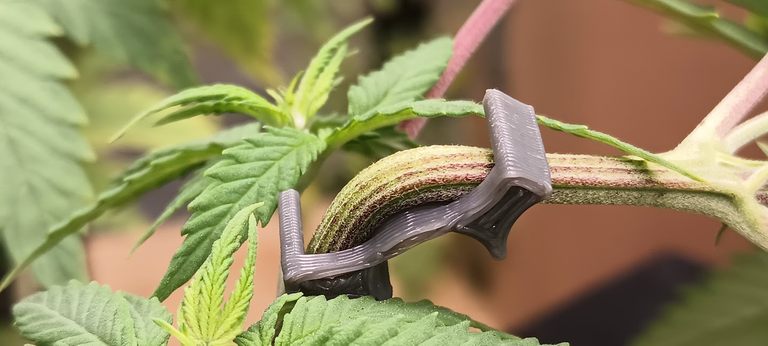 ---
Some of you might be wondering what the purpose of these little clips is.
After all, it does leave the plant looking somewhat assaulted, but cannabis is a very resilient plant and this really does not hurt it much at all. (sometimes stems will break but will heal just fine regardless!)
The purpose is to simply allow more light to better penetrate the plant and usually results in a little bit of a better flower yield.
Let's see the what the plants look like prior to adding the clips.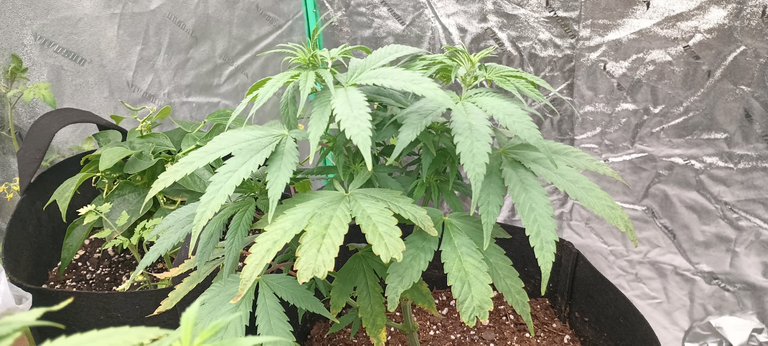 ---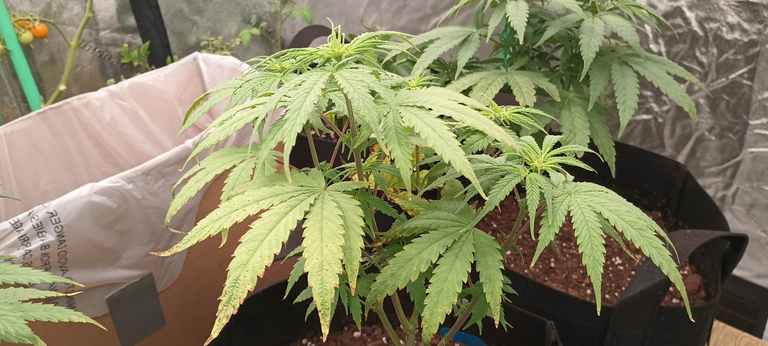 ---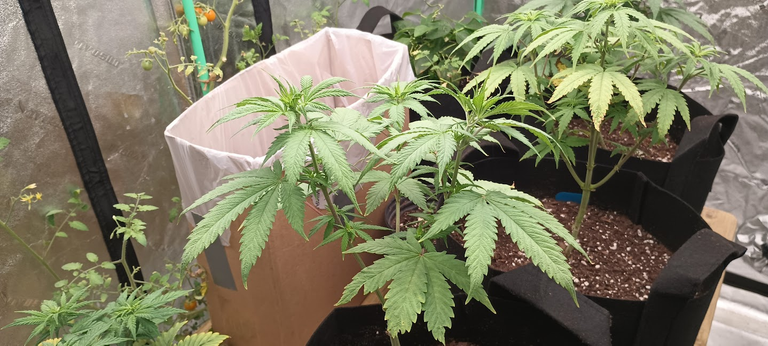 ---
Now let's see them with the clips added: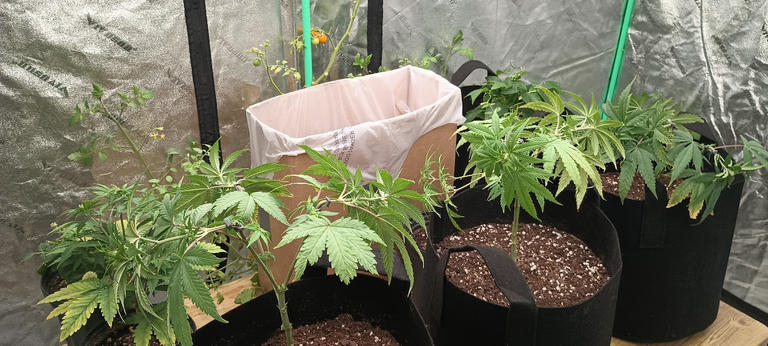 ---
The stalks are bent down but will quickly start arching back up towards the light and the end result will be more of a pitchfork shape for the structure of the plants.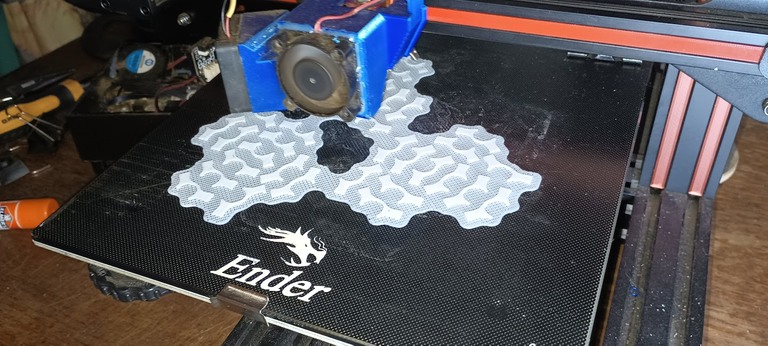 ---
I print these clips on an Ender 3 V2 printer, utilizing PLA (polylactic acid), which is a biodegradable compound.
It's really amazing how many improvements can be made to an indoor garden utilizing this wonderful machine.
Let's have a look at some of the other plants I'm growing.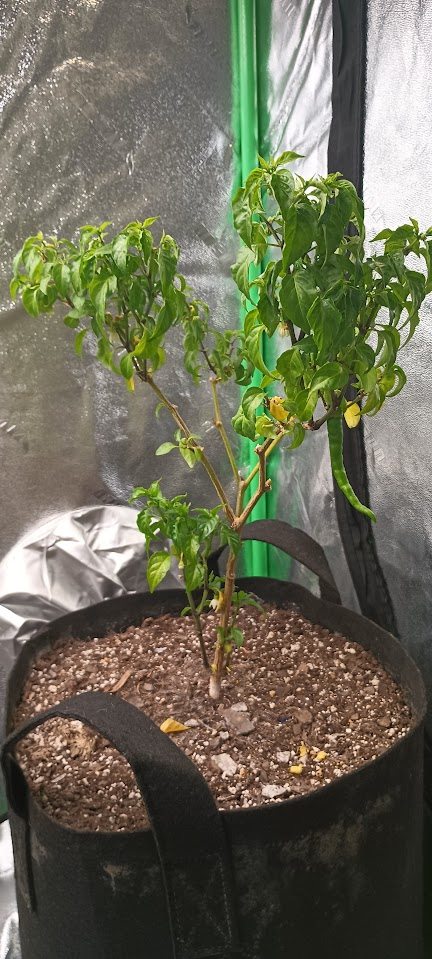 ---
This is a cayenne pepper plant. It currently has one pepper growing and I can feel the capsaicin increasing inside of that pepper everyday. I'm really starting to crave it and can't wait for it to be mature so I can get my fix :D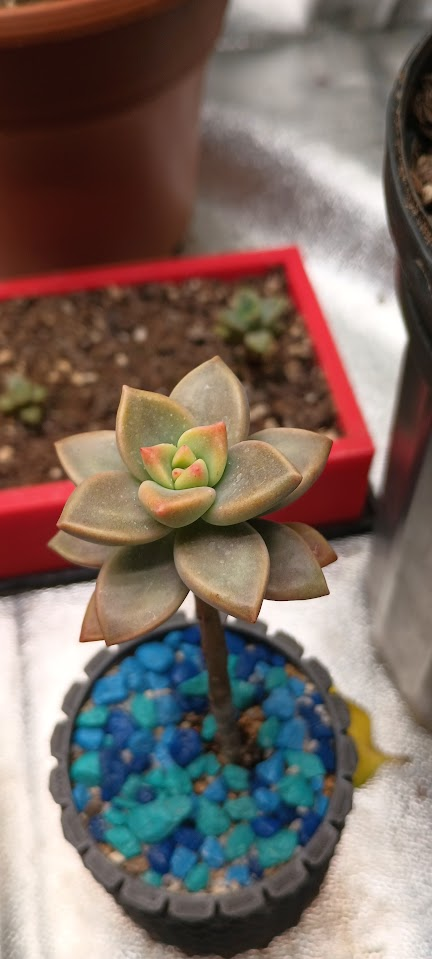 ---
This little beauty is a Graptopetalum-Sedum hybrid.
A while back Catlady @nikv helped me identify this plant and gave me some tips on how to care for it, and it has been thriving ever since. I'm sure she'll be happy to see the nice blush that it has these days :)
I actually think it has outgrown this pot and needs to be transplanted soon. I'll get to it, but it's not unhappy at all. The plant likes its soil to stay damp, and quickly starts dropping petals when dry in this environment. We can see behind the mother plant are some small clones. This mother is actually a miracle clone herself, because I came very close to losing the plant a couple of years ago, underwatering was a factor and maybe there were some other factors, but the important thing is she is thriving today.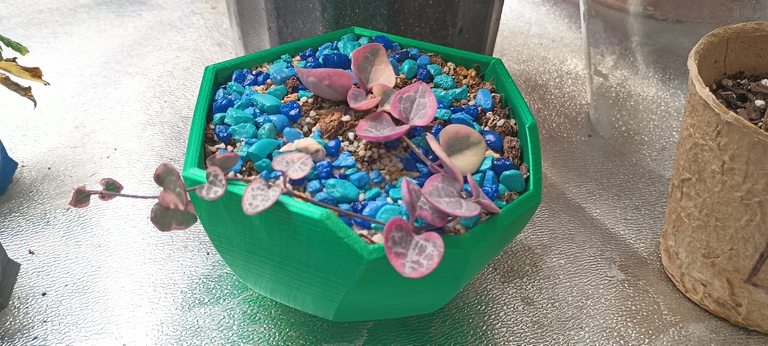 String Of Hearts Succulent

---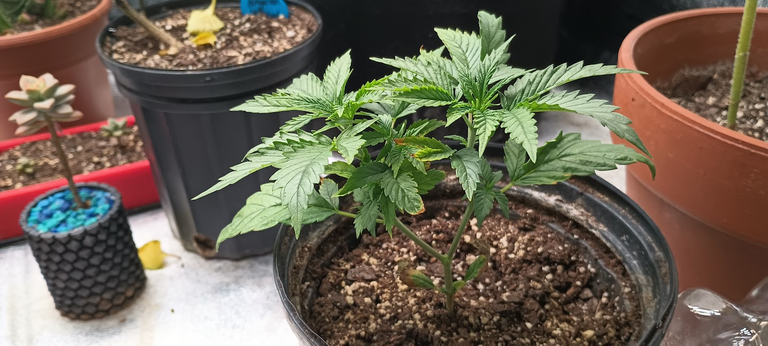 Unknown cannabis strain

---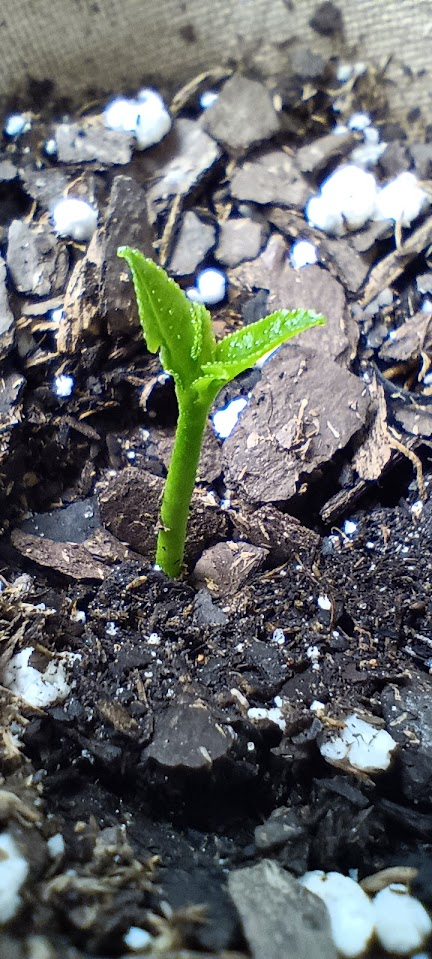 Lemon Tree

---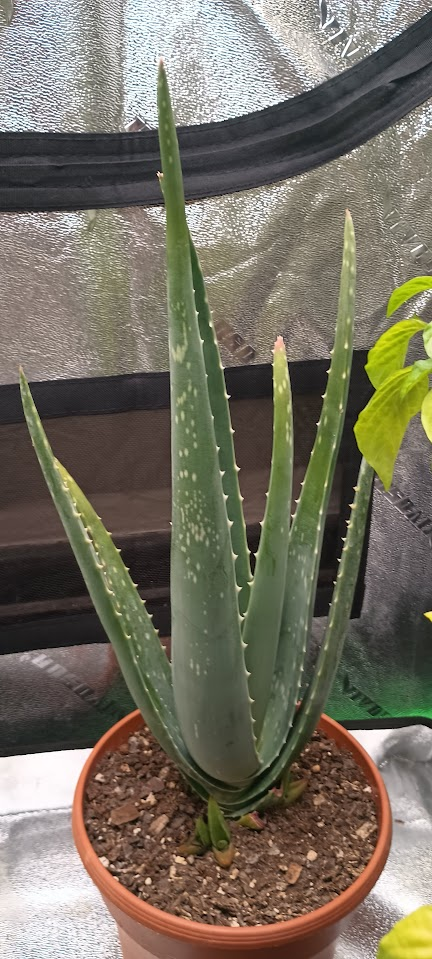 Aloe

---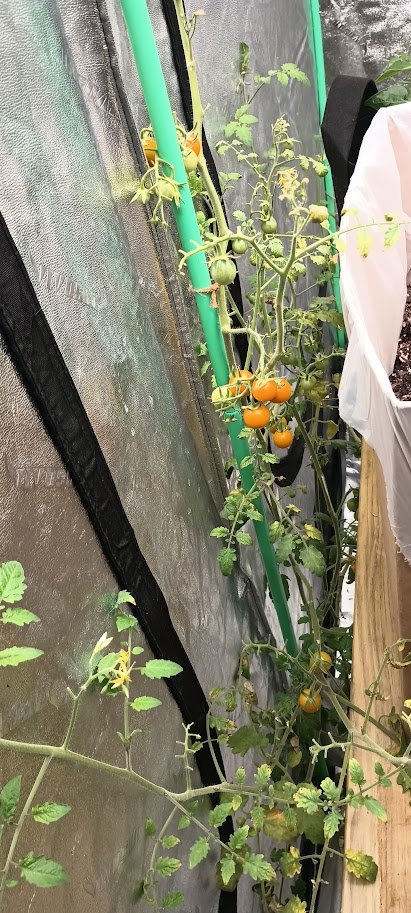 Cherry Tomatoes

---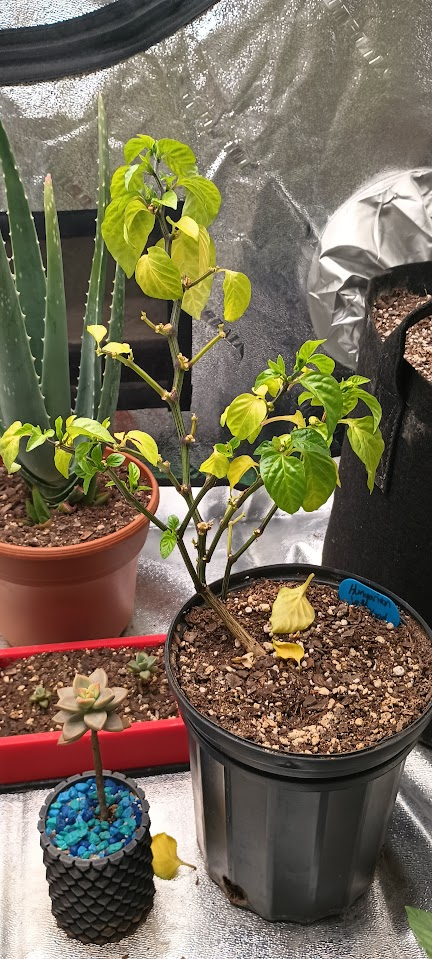 Hungarian Yellow Wax Pepper Plant

---
We might remember this pepper plant was growing a couple of peppers recently. I already ate them (whole and raw). They were a little hotter than jalapenos. Right now the plant is dropping leaves and getting ready for its next pepper production.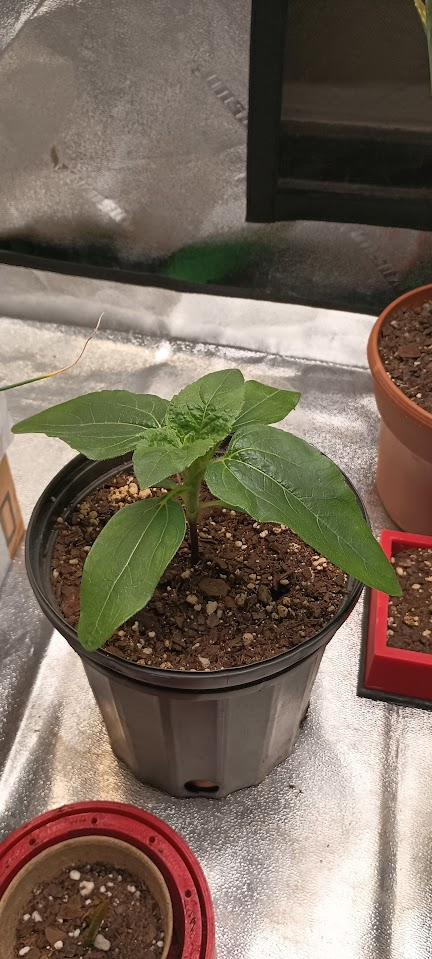 Pink Sunflower

---
This is a sunflower I recently acquired from Ebay. It's very healthy so far and may turn out to be pretty large. I'm not sure if this pot is appropriate for the root system. We'll just have to see what happens.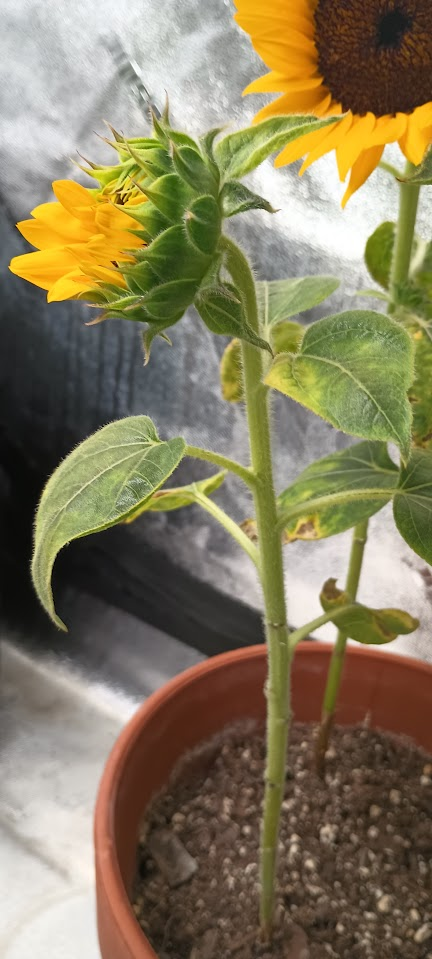 ---
It really seems like sunflowers love me, and I love them too. They are so vibrant and full of life. I think I'll keep growing them.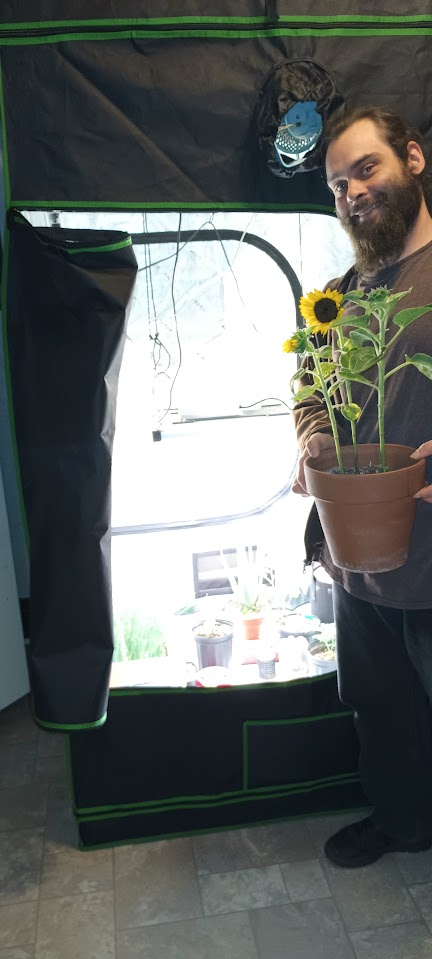 ---
Everyday is a new journey with my plants, and there's always surprises, some good and some challenging. I never get tired of checking on them and making sure they have what they need.
During a recent spiritual experience I felt a profound connection to them and a deeper understanding of my responsibility to them. They are a part of my life and always will be.
The Hive community helps me maintain them too, whether you all know it or not, your amazing support keeps me going more than you know.
What do you all think of how the plants are looking today?
I would love to read your thoughts below!
Thank you for stopping by,
Have a great day! -@futuremind
(Shout out to @the13anarchist for skilling up this amazing banner for the cannabis community. It looks great bro!)

---
---