Indoor Garden Update - Cloning

Hello Everyone,
Everything is going great in the grow tent today!
I decided to put the small tent to use as a vegetation/nursery/cloning tent with the lights kept on twenty four hours a day and a homemade humidifier to keep it nice and humid in the tent.
Let's have a look at how everything is doing.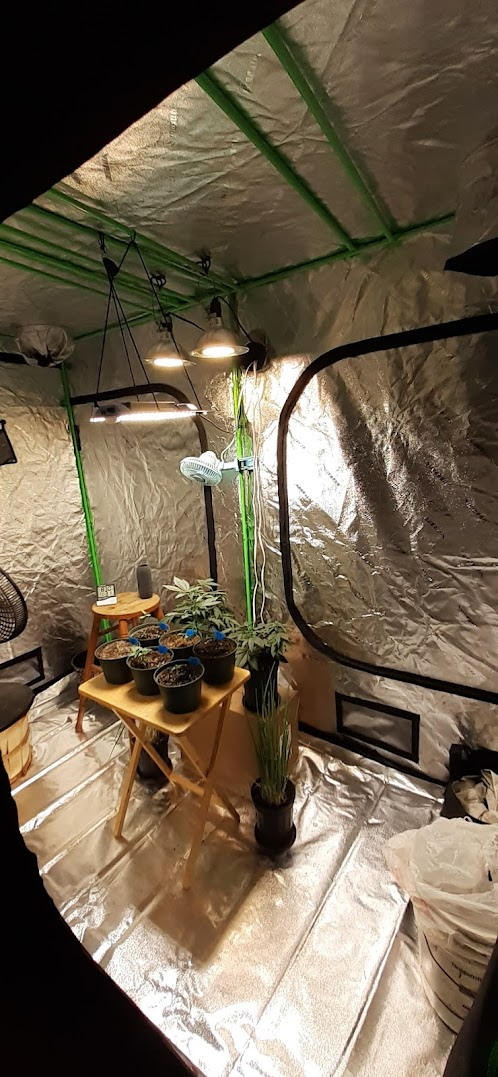 ---
This is what it looks like walking in right now.
There is a lot of unused space and I have the plants all propped up because the lights are pretty far from the floor and I want to maximize efficiency. These Phlizon LED panels work pretty good with 2-3 feet distance between the panels and the plants.
I have another Phlizon panel scheduled for delivery tomorrow. It's the exact one I'm currently using and should suffice as a minor upgrade for now, effectively doubling the current lumen output. There is still ample room to upgrade the lighting immensely and would be in my best interest to invest in a more powerful panel in the future.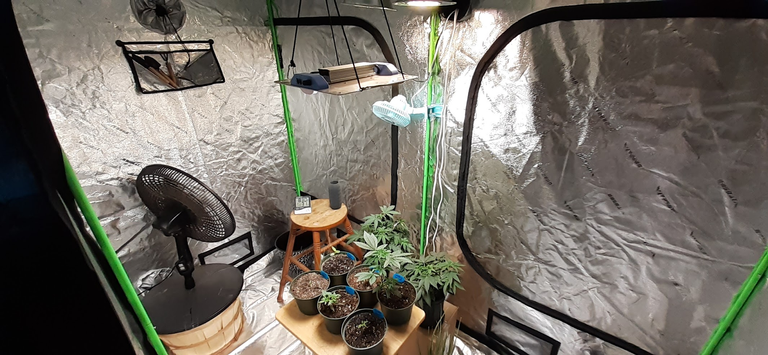 ---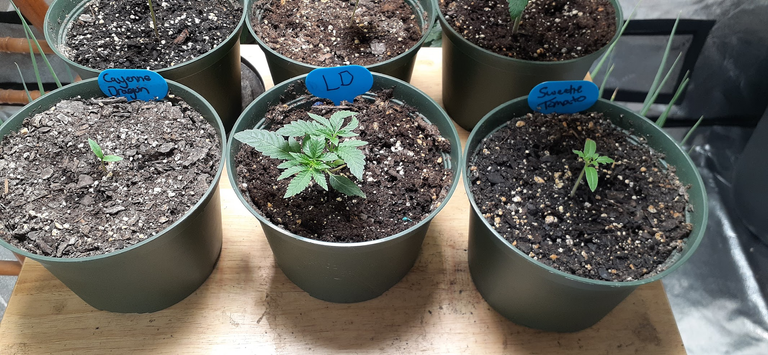 ---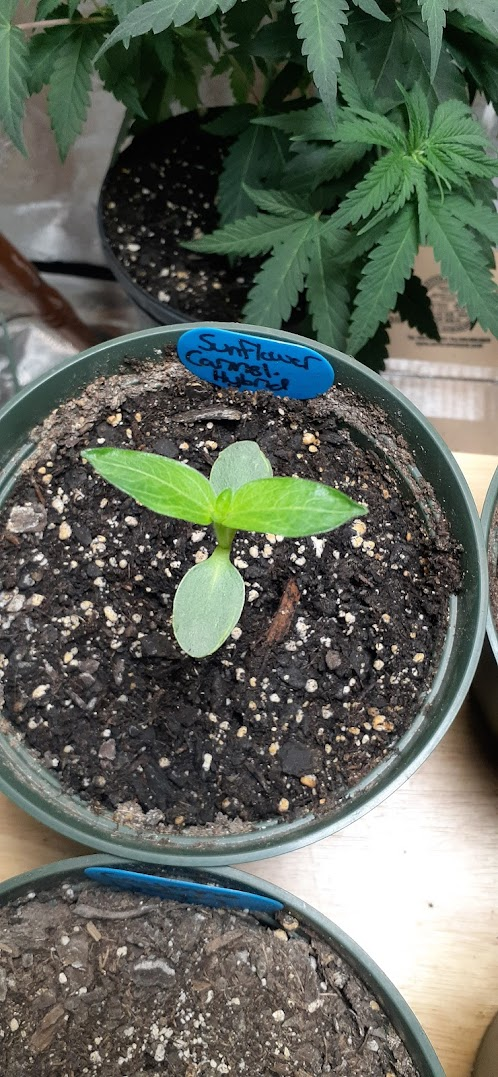 ---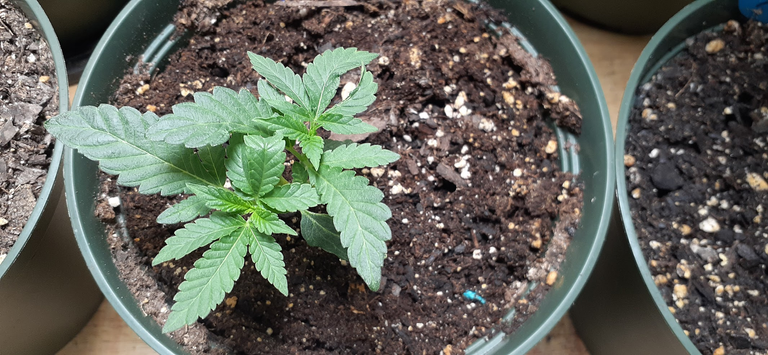 ---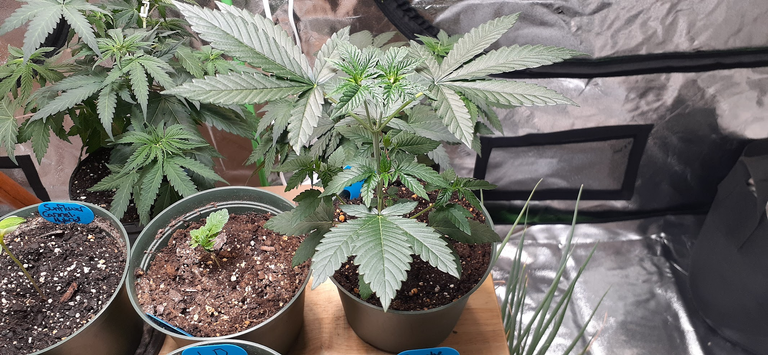 ---
The Wedding Crasher hybrid is looking pretty nice, and one of the smaller Lemon Drip plants is looking like it's going to make a full recovery. The sunflower, pepper plant, and tomato plant are all coming along nicely as well :)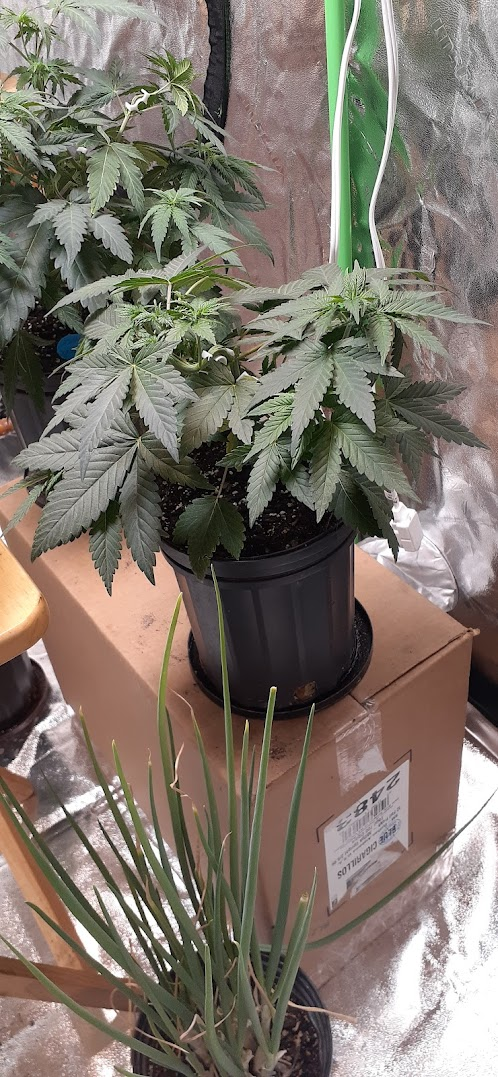 ---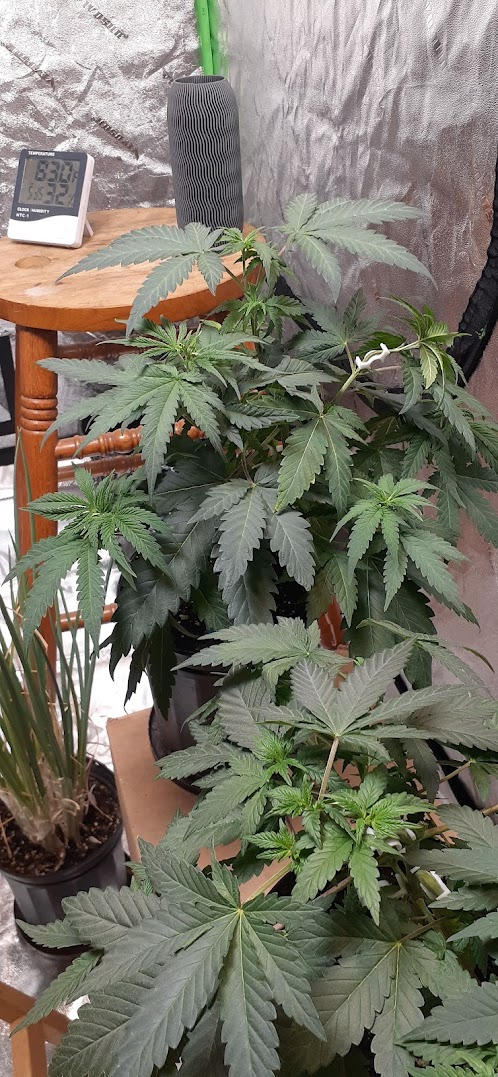 ---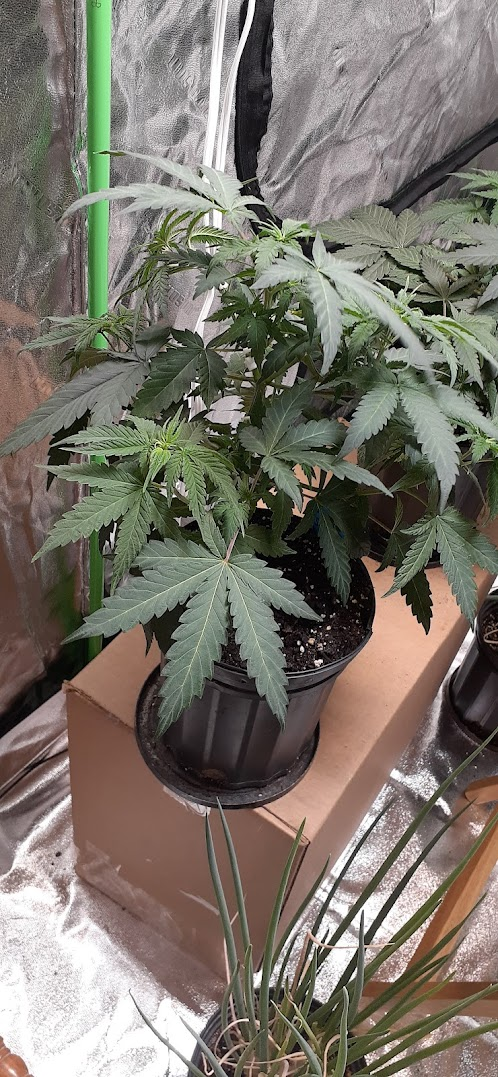 ---
These Big Mack Superstars are 39 days old and looking fantastic. I decided to take a couple of clippings from each plant and label them accordingly, as "Big BMS", "Small BMS" and will take another set of clippings right before flowering, probably in another month because I'm upgrading to 7 gallon fabric pots and will grow these large. I'm inclined to think that the smaller BMS is likely a female, so once the sex reveals I will know which clones to keep and which to discard, or maybe I'll keep one male to seed and get some more BMS seeds.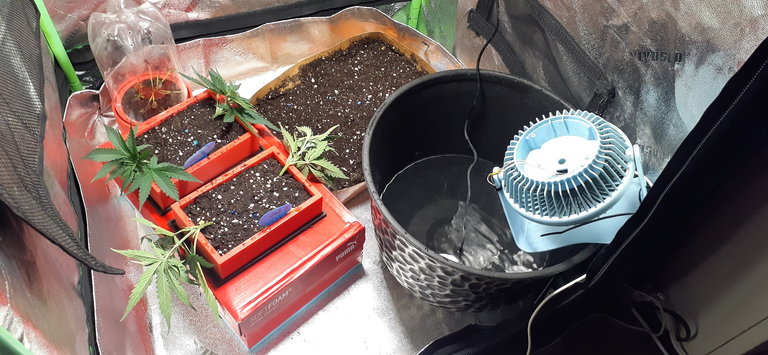 ---
I utilized some of my personally designed 3D printed pots for these clippings. Two from each plant. I didn't utilize a rooting gel, but I dipped them in cinnamon after reading about this method online. This could end up failing, but I have a good feeling that it's going to succeed.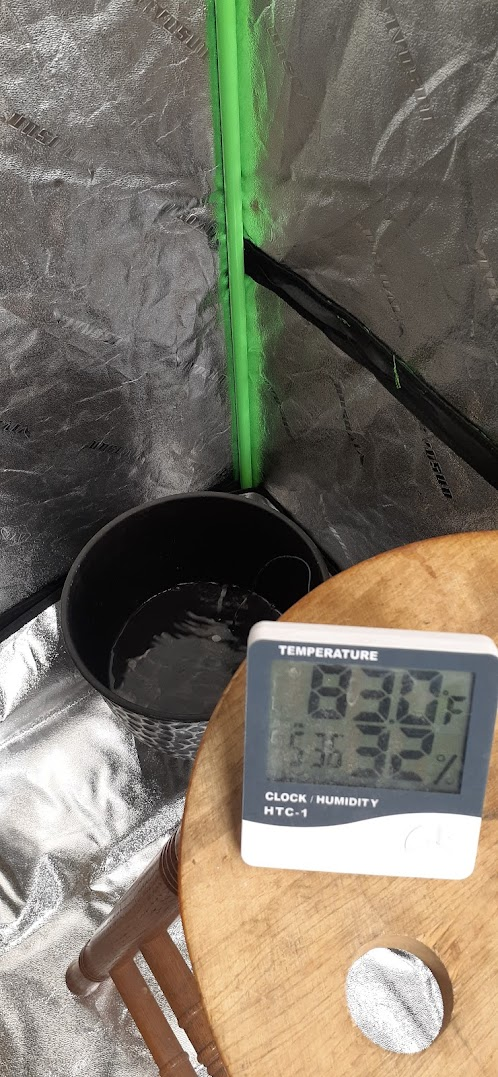 ---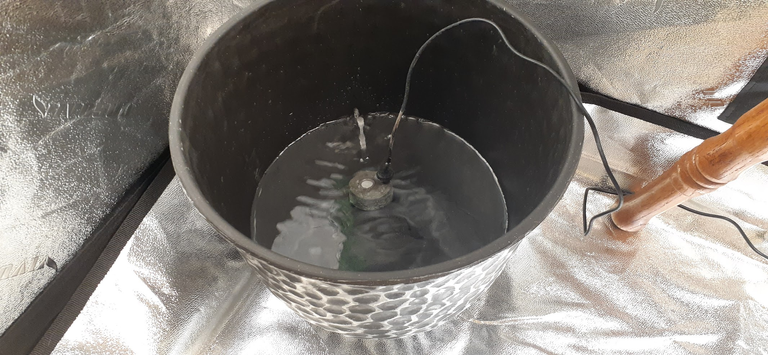 ---
I'm using these pots with water and small atomizers for humidifiers. They work pretty good and all I need to do is monitor water levels and fill them a little every day. If the water level gets too low they produce more vapor, so it's important I ensure this doesn't happen very often because then the walls and electronics will get wet, and we don't want this to happen.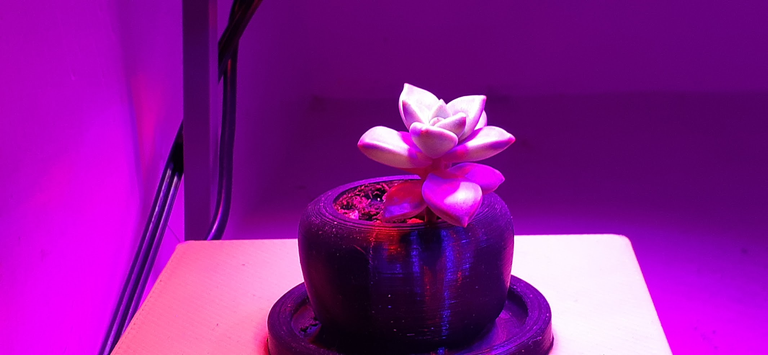 ---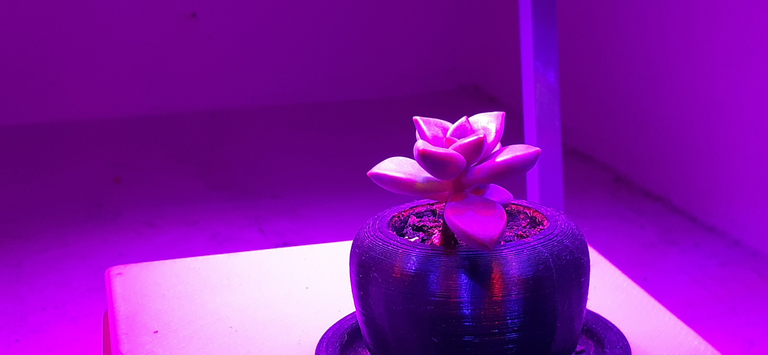 Graptopetalum/Sedum hybrid succulent in 3D printed pots

The succulents are looking very healthy and vibrant as well :)
That will do it for this indoor garden update.
What do you all think about how things are coming along?
I would love to read your thoughts below!
Your time is a valuable commodity, so I always do my best to respond to everyone, and I appreciate all of the amazing engagement and support, thank you!
Thanks for stopping by, have a great day! -@futuremind
---
---