Indoor Garden Update - Cannabis, Venus Flytrap, Devil's Ivy
Hello Everyone,
Today the garden is looking beautiful. I'm not doing much today, I think the plants are ready for LST clips but I'm going to wait another day or so because I'm busy with some other things.
I went for a quick search in the backyard for some bugs. I didn't find much, but did find a few small larva and potato bug creatures that I think were adequate for a small feeding.
Let's have a look at some photos.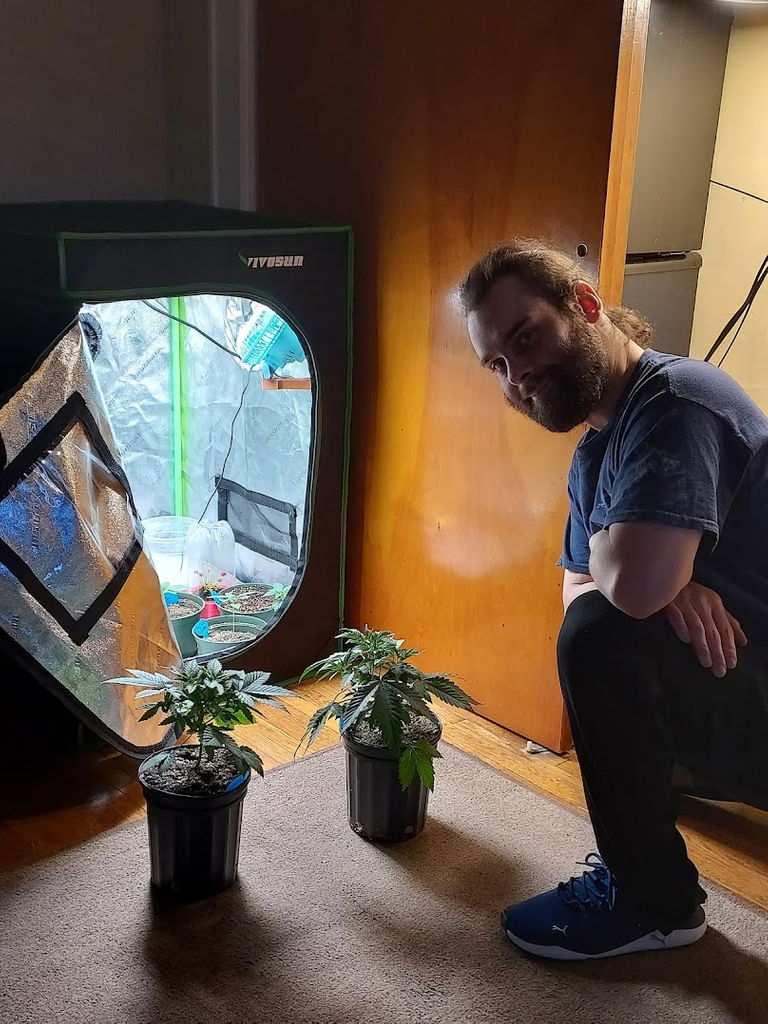 ---
The Big Mack Superstar cannabis plants are looking great. The bigger one in this photo is a little droopy because it needed water, but aside from being a little thirsty this morning, it's doing wonderful.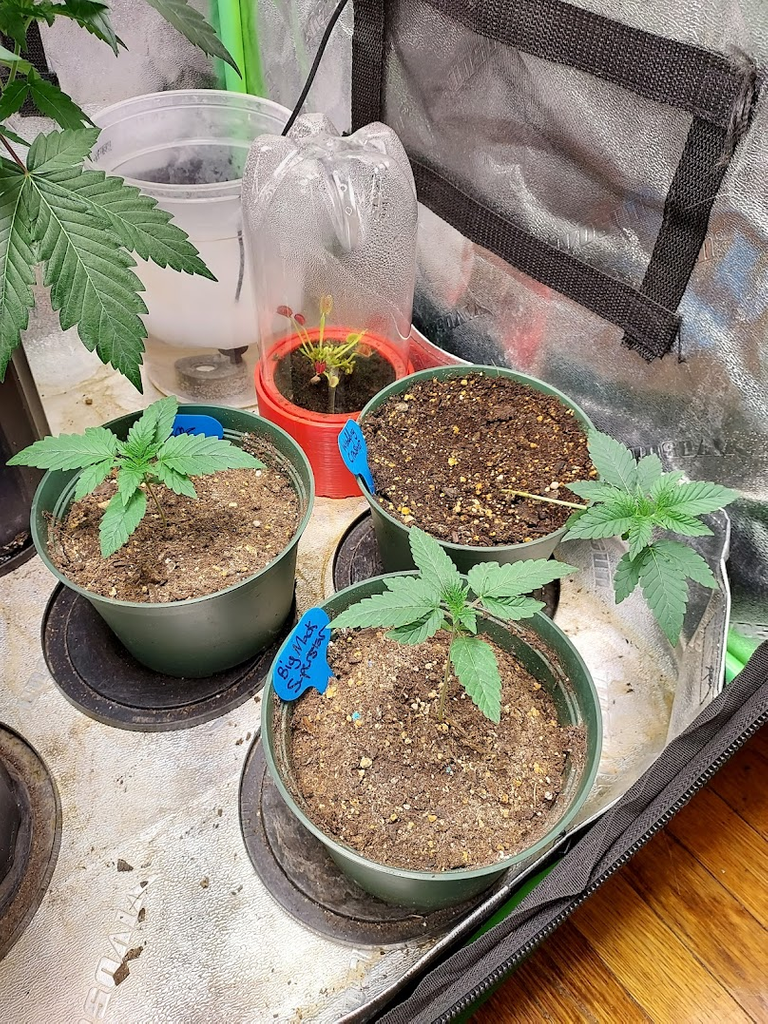 ---
The seedlings are all great except for the Lemon Drip. These won't be seedlings much longer.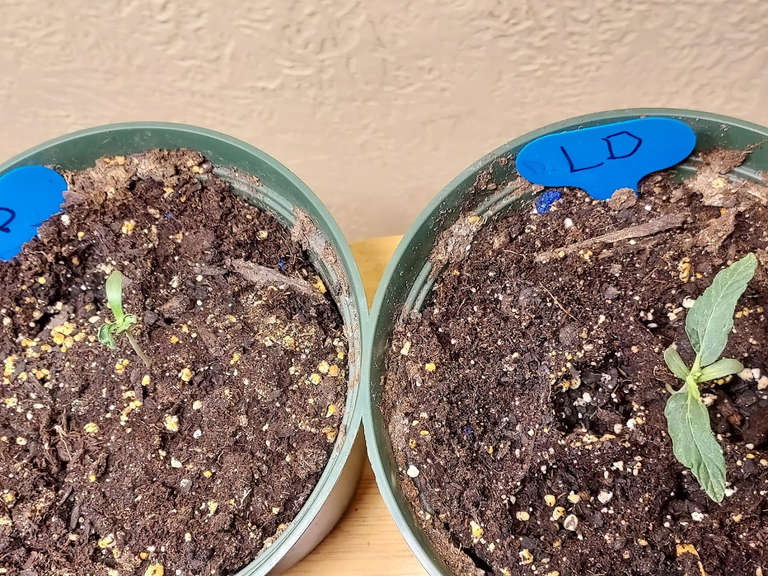 ---
I don't like to say these seedlings are screwed, but at this point I have to be realistic about it. I don't think they will recover. @happyfrog420-new and I have been talking about this, as he recently had a seed pop with this similar deformity issue. Once these initial leaves go deformed, it seems the new node growth immediately comes to a halt and the plant is just done..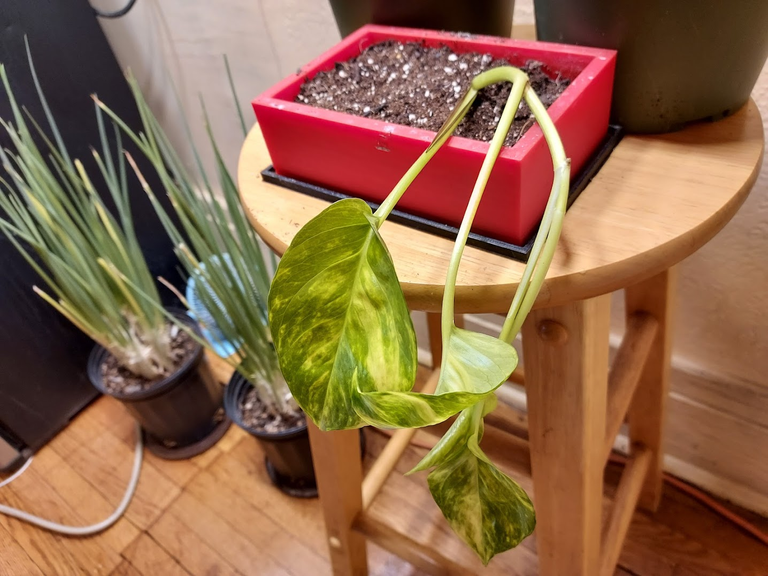 ---
This is a vine (commonly?) referred to as the "Devil's Ivy", or "Pothos vine".
Thank you @jerrytsuseer for helping me properly identify this plant, he has the same one!
What you're looking at is a clipping from a 3 year old mother plant: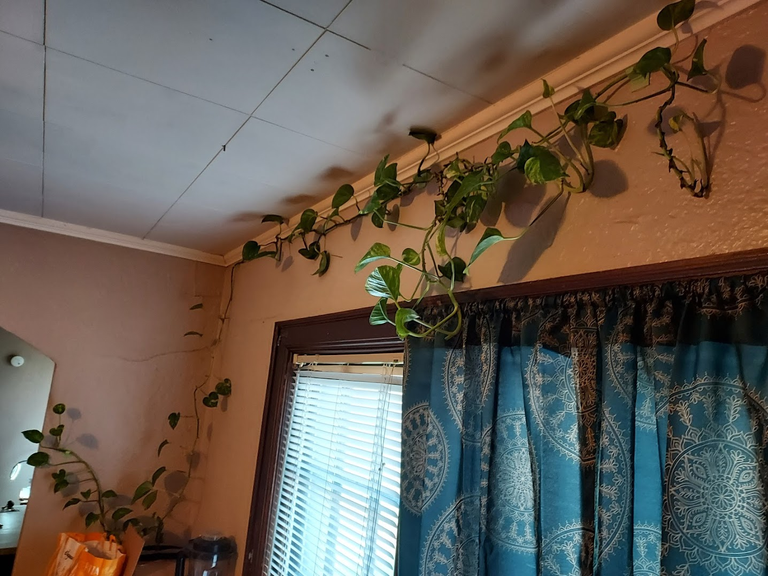 ---
An old woman who was a neighbor that I never met died and left a pot of dirt behind. After her family removed all her property, they took everything but the clay pot left with dirt. I only wanted the pot itself and grabbed it once I knew no one was coming for it. To my surprise this plant sprouted a few weeks later with no watering, and now I feel like she lives in this vine and brings a positive energy into my home.
The clipping will be gifted to a loved one after I'm sure it's rooted good and growing. The planter is 3D printed and my own design :)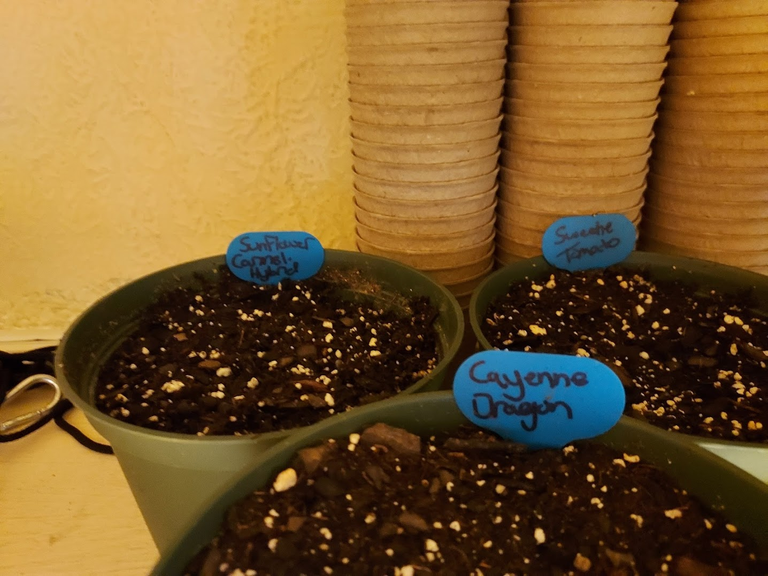 ---
Last night I planted peppers, tomatoes, and a smaller sized sunflower hybrid.
Now for the fun part..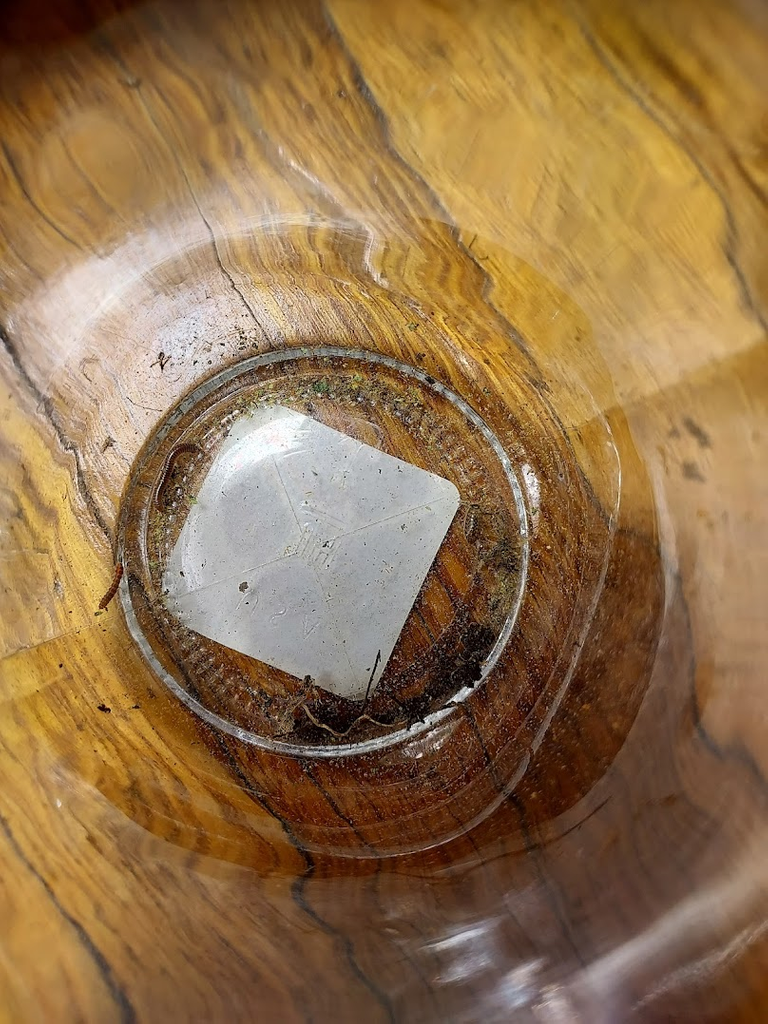 ---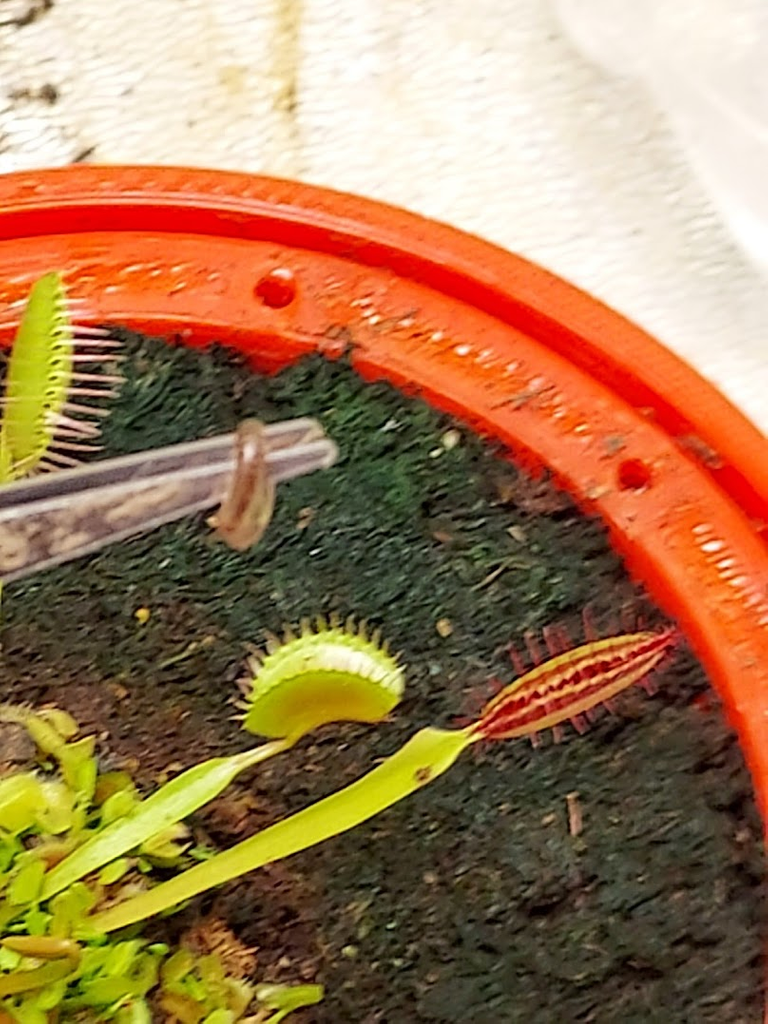 ---
I found these small bugs in the backyard and started using these tweezers to feed the Flytraps.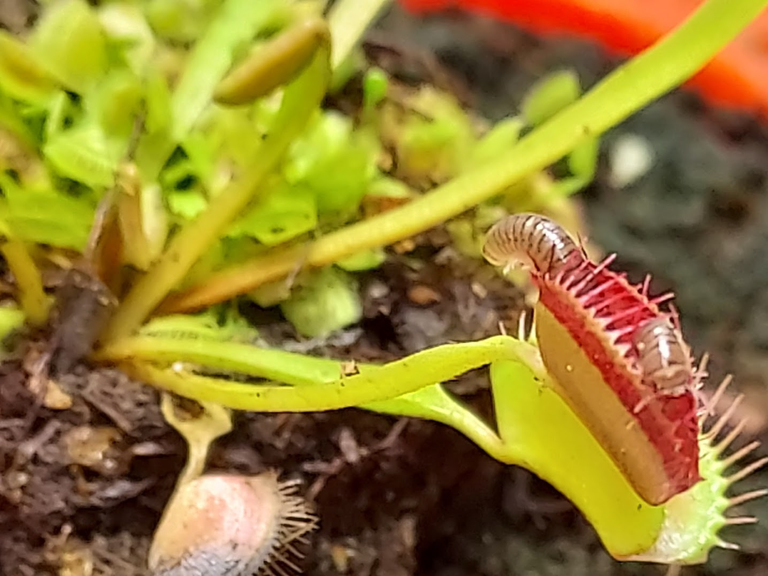 ---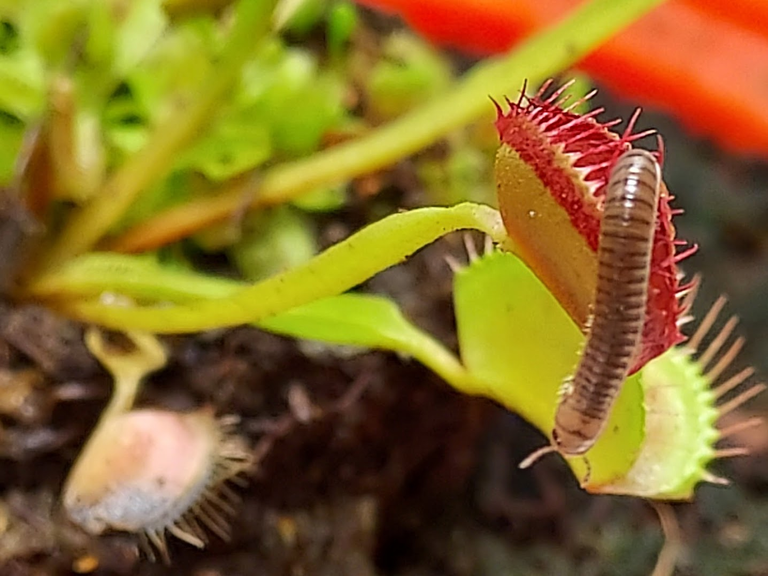 Nope, not today..
---
This one is too strong and the Flytraps can't hold him, yet... He will crawl around in that prison of a terrarium and might succumb to the carnivorous plants traps eventually...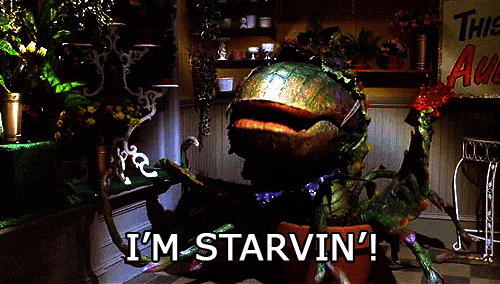 ---
I think it's a millipede of some sort and his fate doesn't look good. I'll let you know how it works out for him..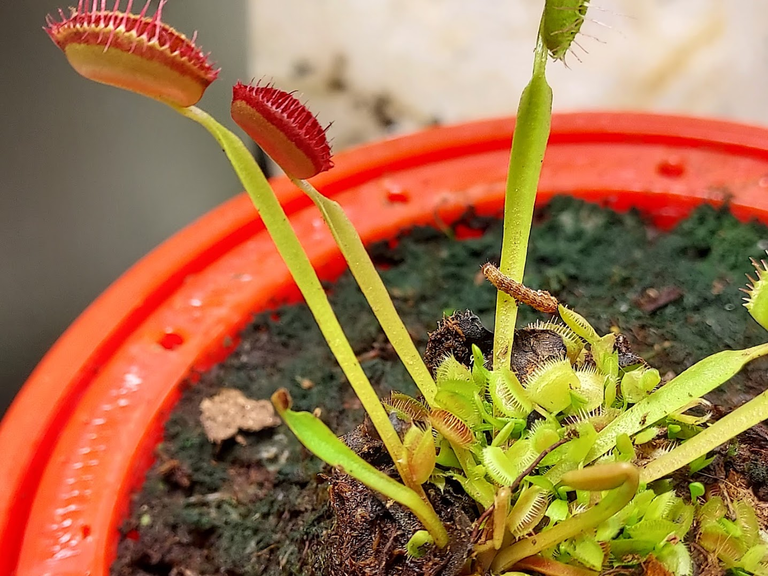 ---
I'm pretty sure it's over for this one... I made all the big traps close at this point so I just dropped it down in that Flytrap pit... It seems to want to get away from the small ones and is crawling up. It can only repeat these moves so many times before it tires and (hopefully) lands in a trap.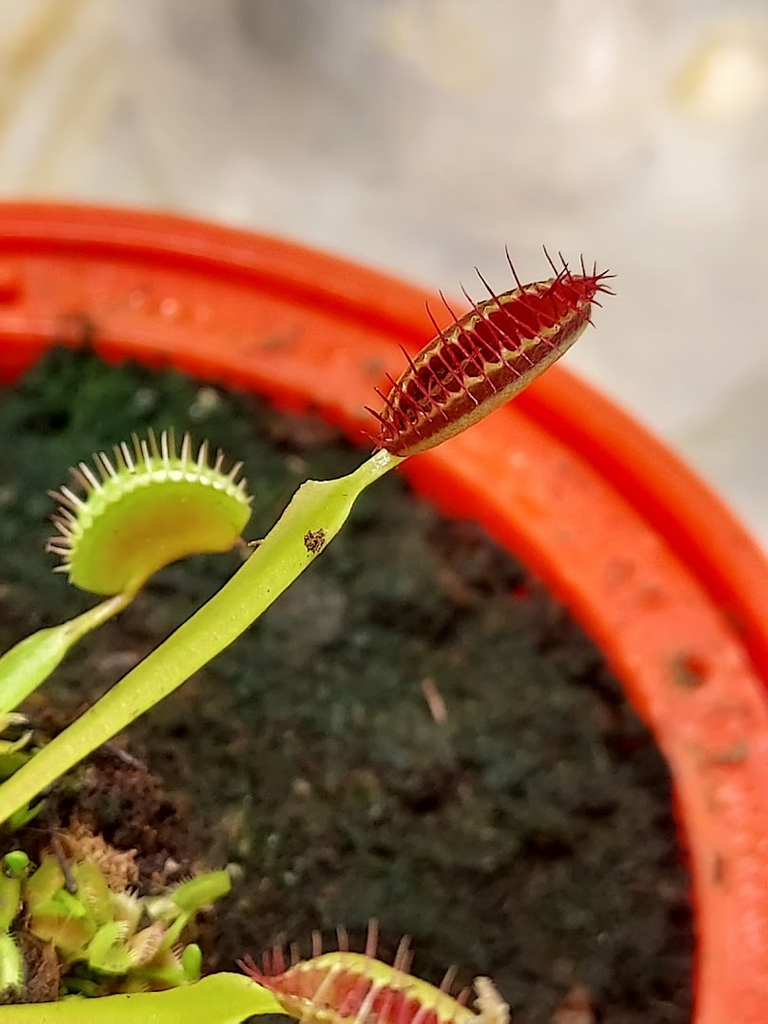 ---
This one has a plump potato bug of some sort in it. Those style bugs don't stand a chance with their fat profile. Once the Flytrap closes its over..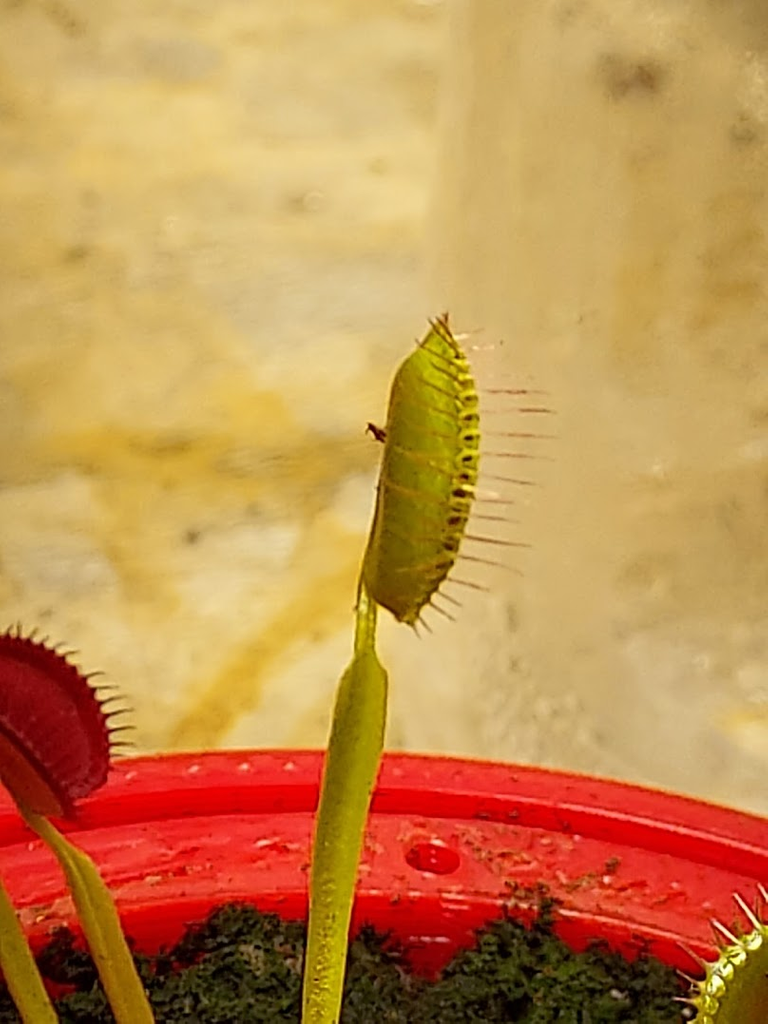 ---
Some kind of larva went into this one, and I'm pretty sure it's not getting out.
I've never been one to enjoy killing bugs, but Venus Flytraps actually make it kind of enjoyable.
If some unwanted critter comes into my home, we already know where it's going... hehe :D
That's gonna do it for today.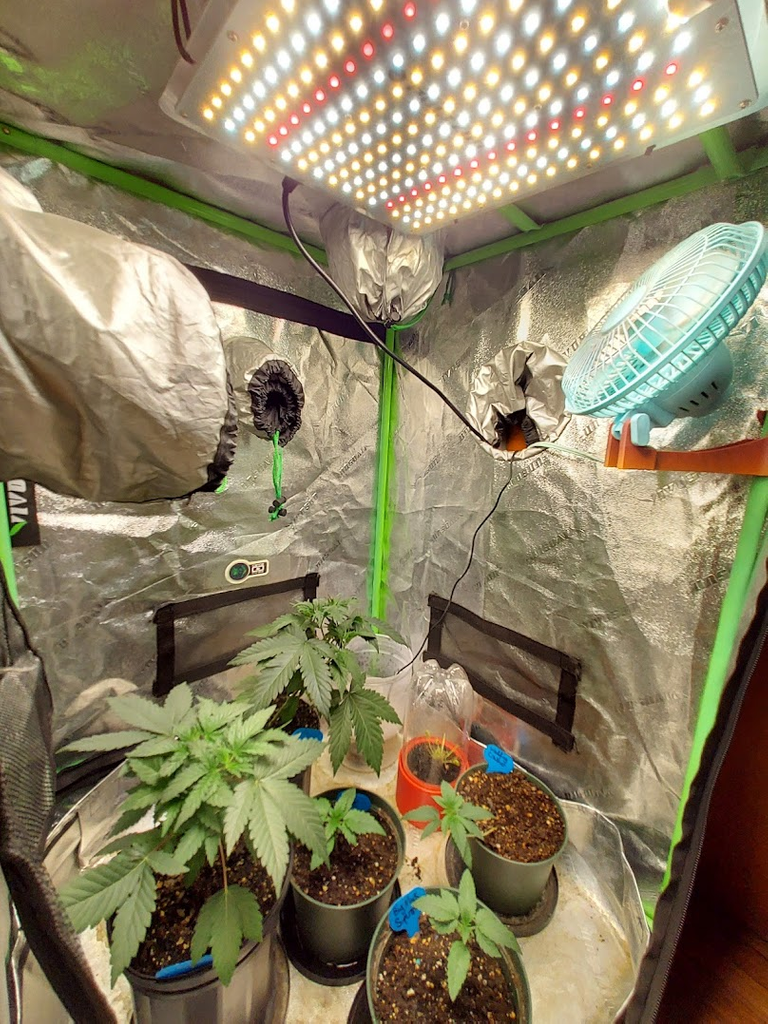 ---
What do you all think of futuremind's indoor garden?
Would you enjoy tweezer feeding the Flytraps too?
I would love to find out in the comments below!
Your time is a valuable commodity, so I keep this in mind when I read your amazing thoughts, and I appreciate all of the wonderful engagement and support. I do my best to respond to everyone and visit the blogs of my supporters too. Thank you!
Thank you for stopping by, have a great day! -@futuremind
---
---