Indoor Garden Update - Cannabis Seeding
Hello Everyone,
Today I tried seeding a cannabis plant for the first time.
Since this is my first time, I don't know exactly what to expect, but I'm hopeful that everything will go good and I'll get at least a dozen seeds or more.
If this was a full on pollination I could probably expect more, but I am trying to seed just one branch.
Let's take a look at some photos of the plants first.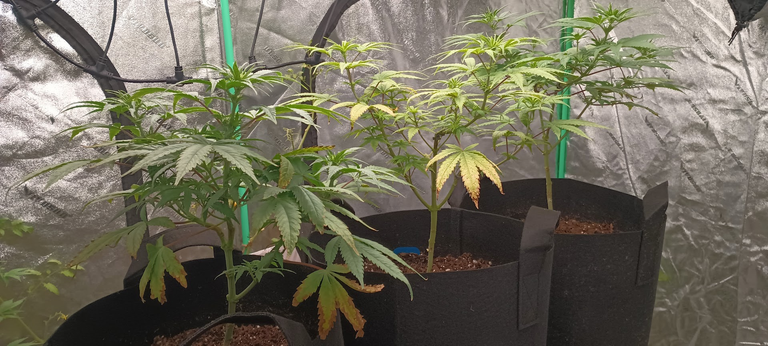 ---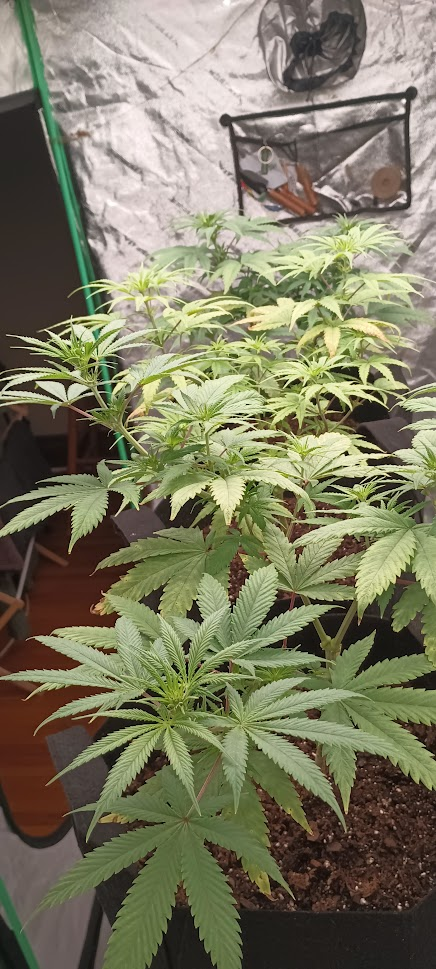 ---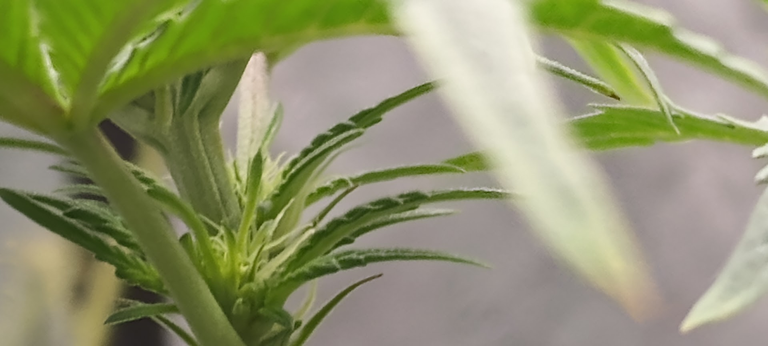 ---
---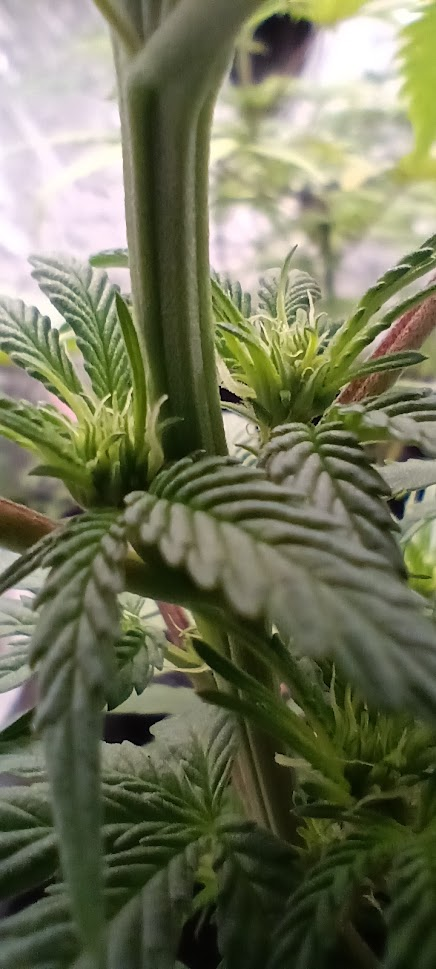 ---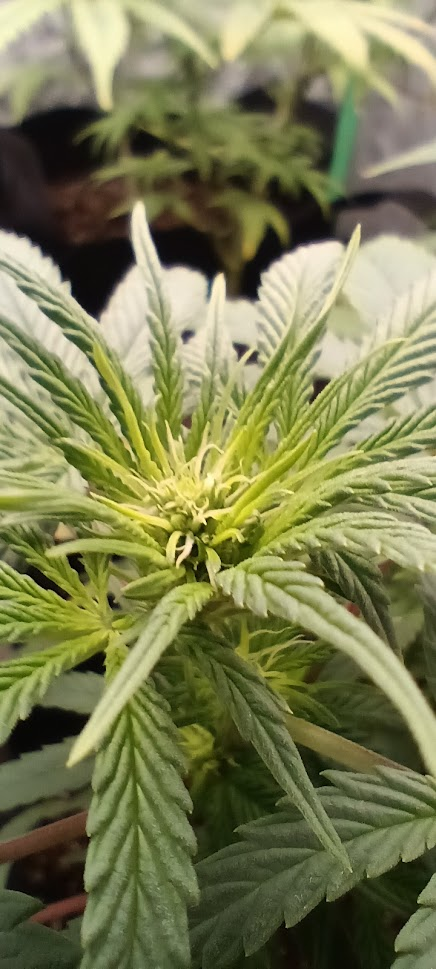 ---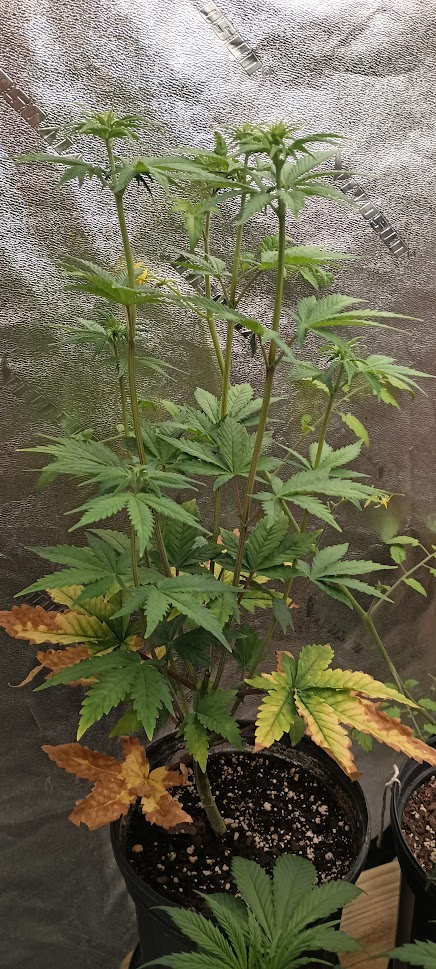 ---
This leggy unknown strain turned out to be a male. I discovered this while getting ready to remove lower foliage. I didn't bother removing the foliage as a result, and I'm going to take it out of the tent tomorrow. The reason for this is because I want the soil to dry a little first. It's an early male, so removal at this moment is not critical.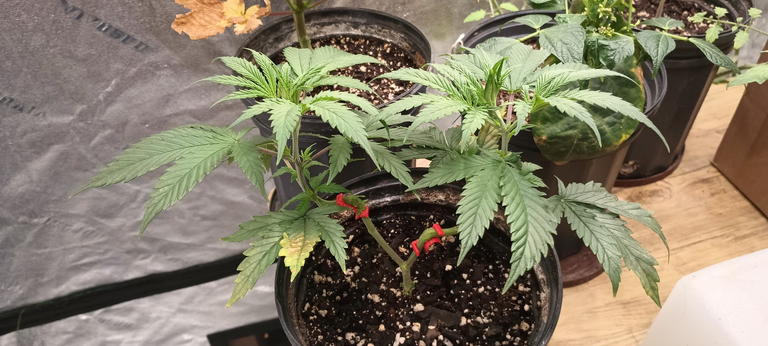 ---
This is another unknown strain. I'm moving it in the flowering tent today and not intending to transplant it. I'm hopeful it's a female.
Let's have a look at the tomato plant. After this post I trimmed it up and hoisted it some. I'll share that in the next post.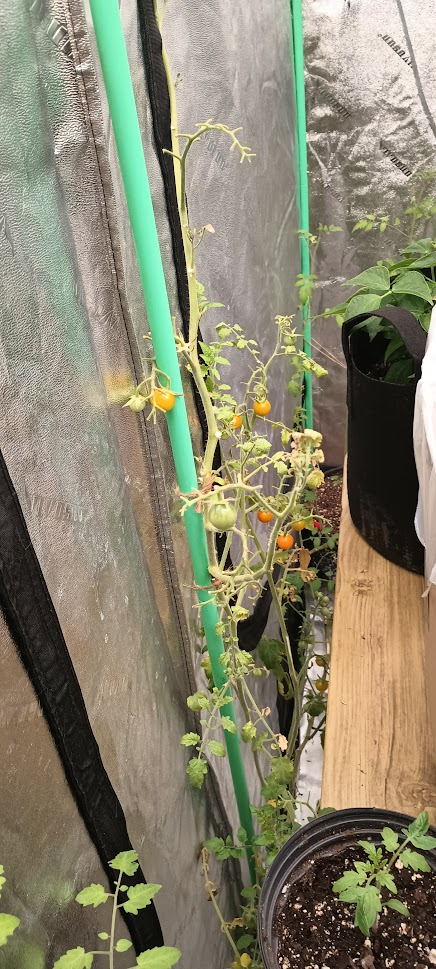 ---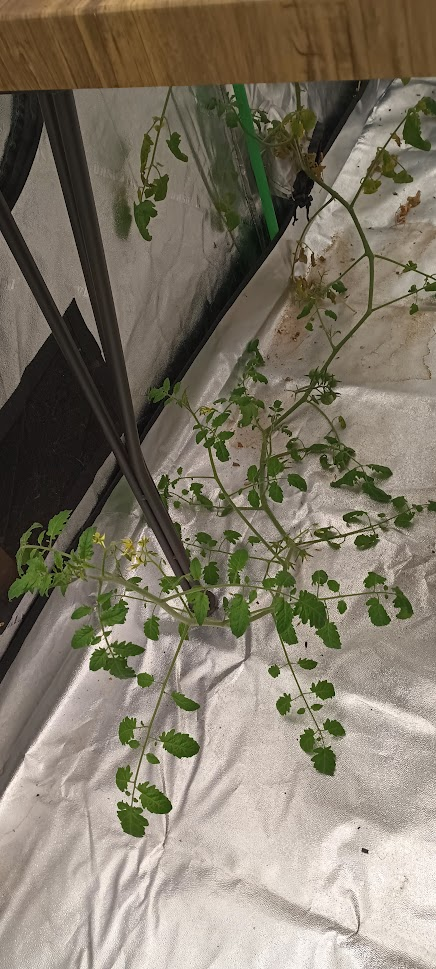 ---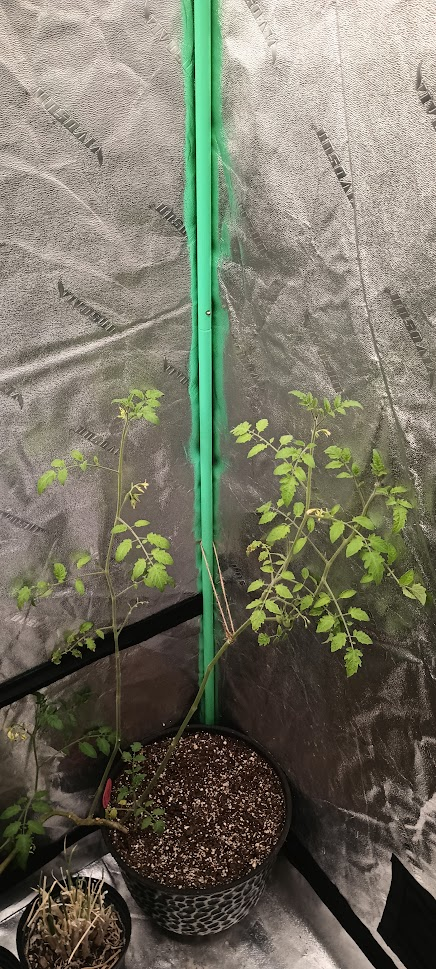 ---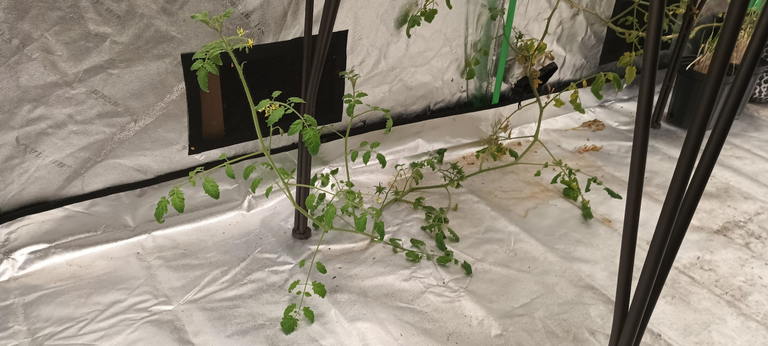 ---
I've never grown tomatoes before, so to me this is a pretty impressive vine to be growing in a tent. What do you all think?
Now let's have a look at the male plant that I used for pollination.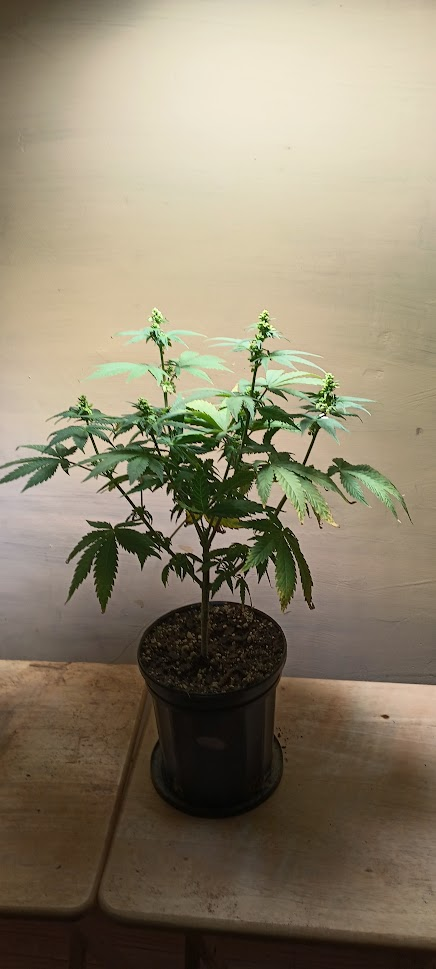 Miracle Mack

---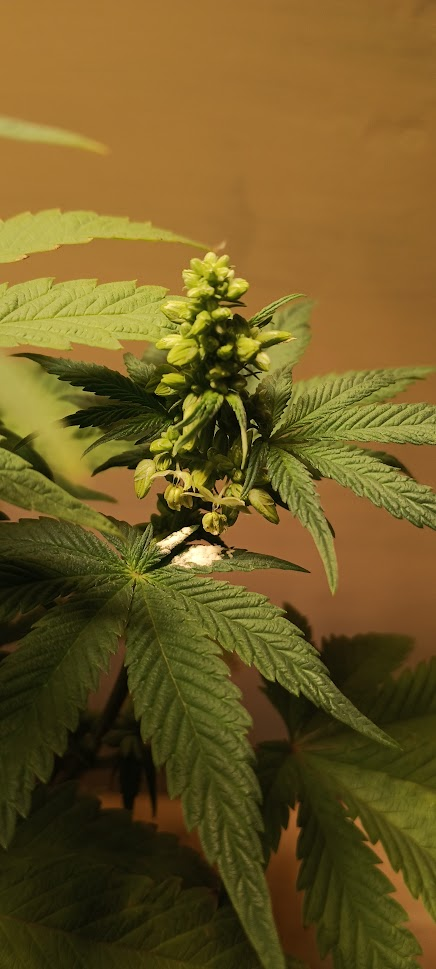 ---
We can see he was bursting already, which means it's time to pollinate.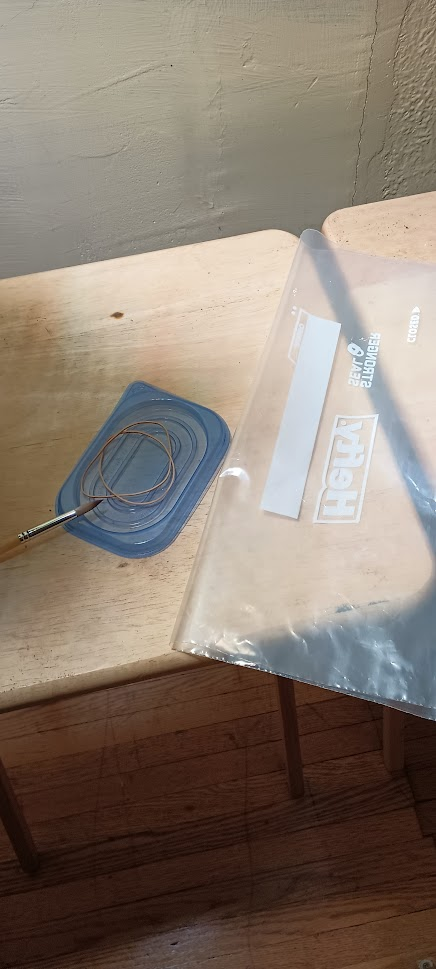 ---
These are the tools I'm using. Pretty simple.
Paint brush.
Rubber bands.
Tupperware lid. (to collect pollen)
A bag to cover branch with.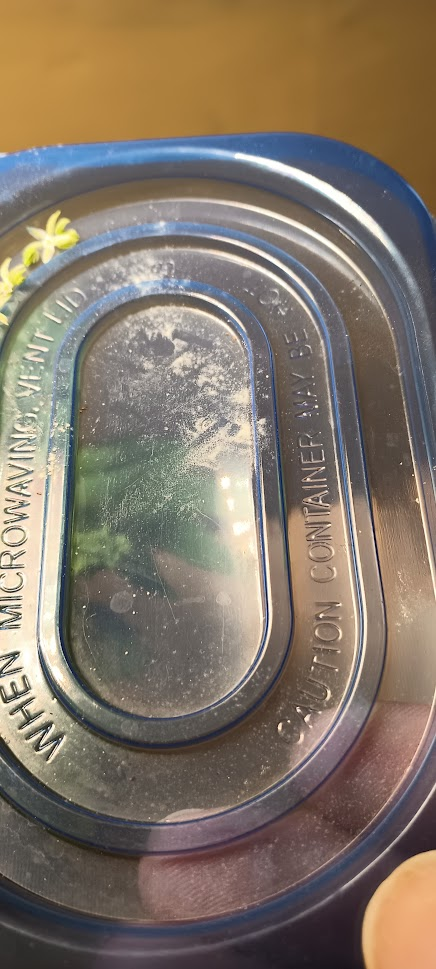 ---
I found it somewhat challenging collecting the pollen, as not all of the sacks were bursting yet. So I collected what I thought will probably be enough and started painting it on the pistils.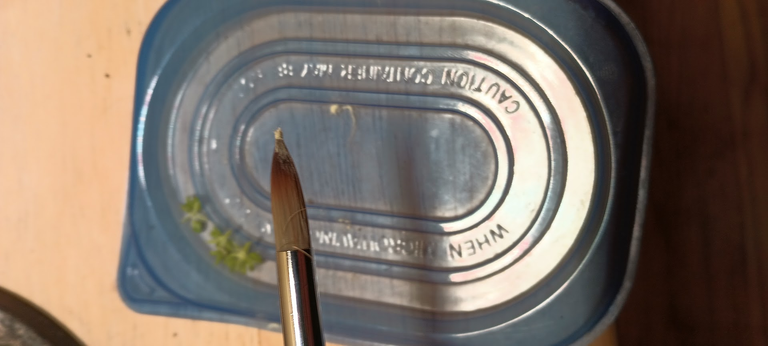 ---
I have a really nice assortment of horse hair paint brushes that I've used for all kinds of things except for painting :D
This one is stiff and comes to a perfect tip, I thought it would be perfect for the job, and it was.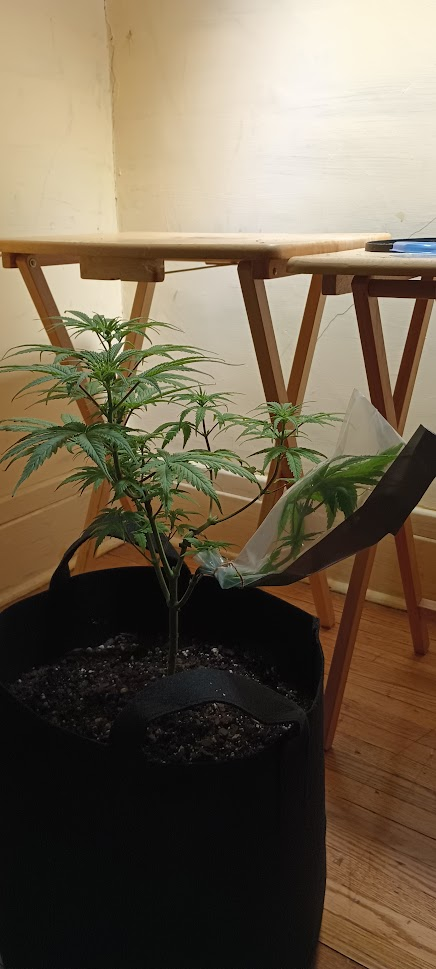 Big Mack Superstar pollinated with Miracle Mack

---
It wasn't very feasible for me to get photos of the process in this instance, because the lighting was not very great where I was doing it, and I needed two hands and didn't think setting up the tripod would work out.
The process was pretty simple nonetheless, I just painted on where the pistils were shooting out with no perfect methodology or surgical precision. I don't think surgical precision is ultra necessary for this process but I will find out later.
I'm also not sure if this bag will be large enough to allow bud growth, and not sure how long it should be on the branch for. I'm sure I'll work all that out during the process.
If I get seeds, this will be the creation of a new strain. I'll have to think of a name for it.
What do you all think of how I performed this pollination?
I would love to read your thoughts in the comment section!
Thank you for stopping by!
Have a great day! -@futuremind
---
---