Indoor Garden Update - Big Mac Superstar Cannabis Increasing In Size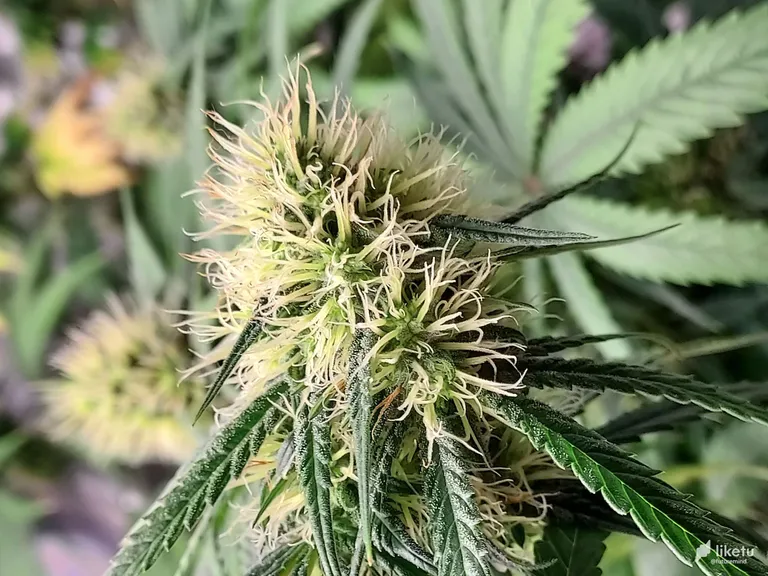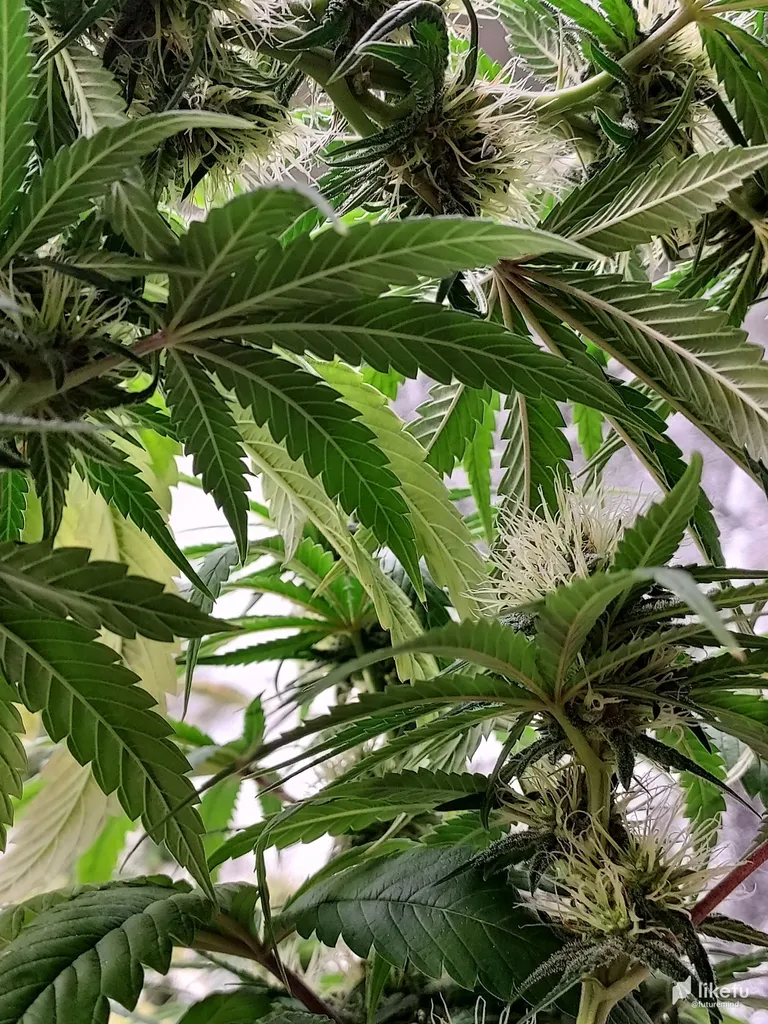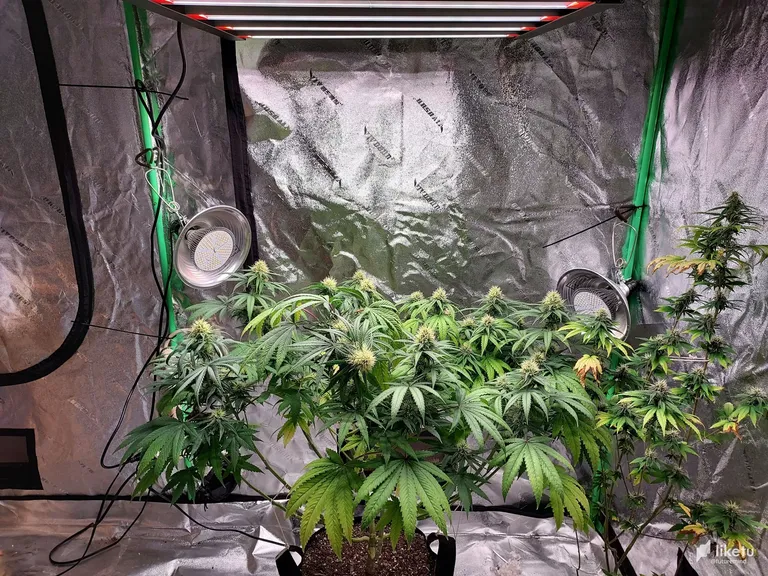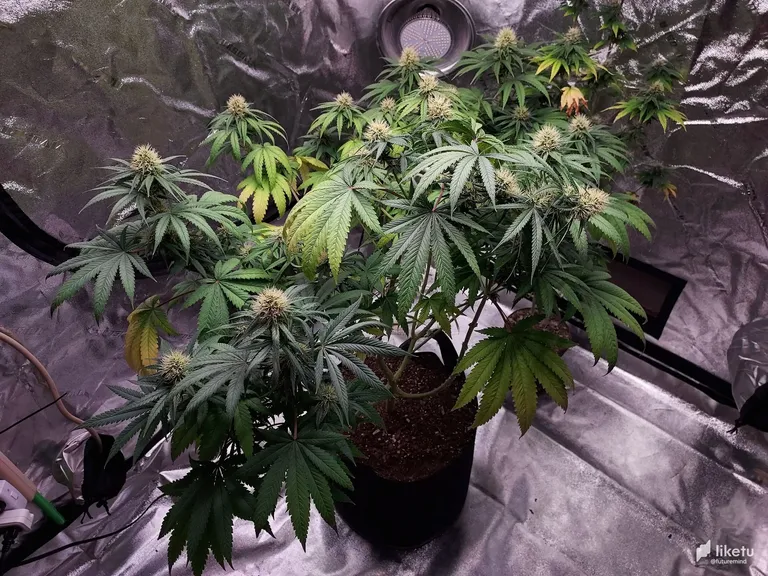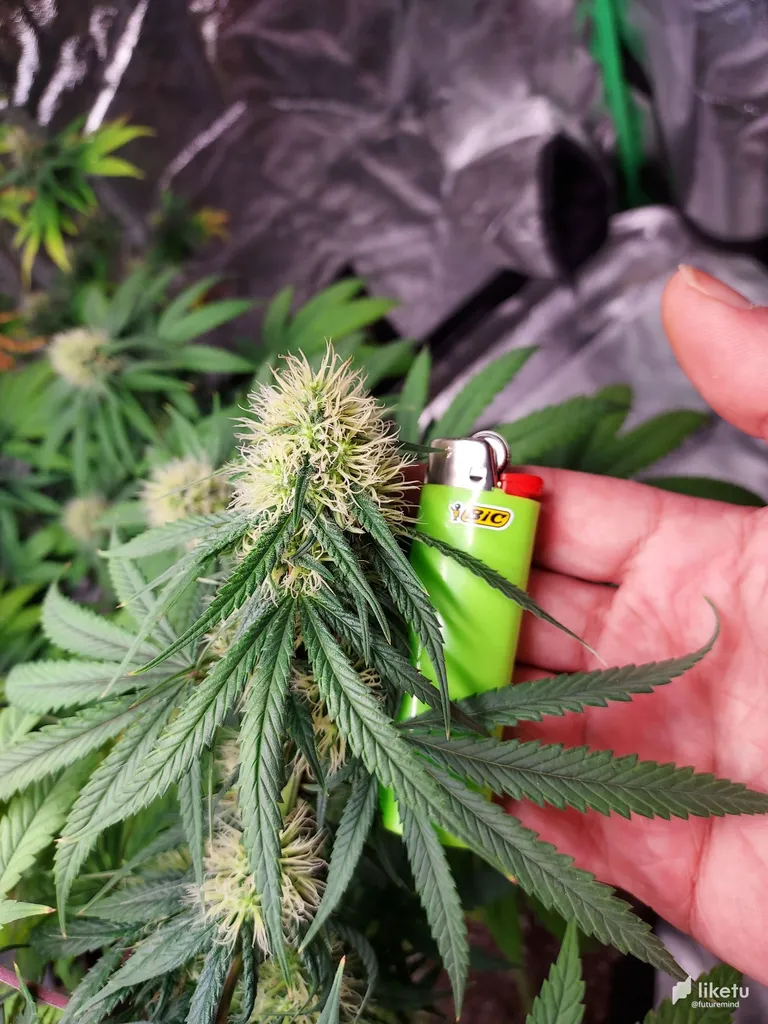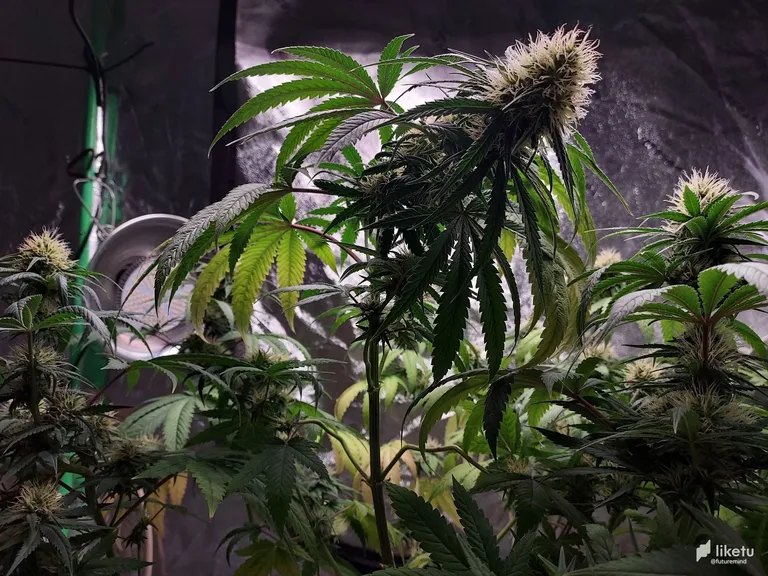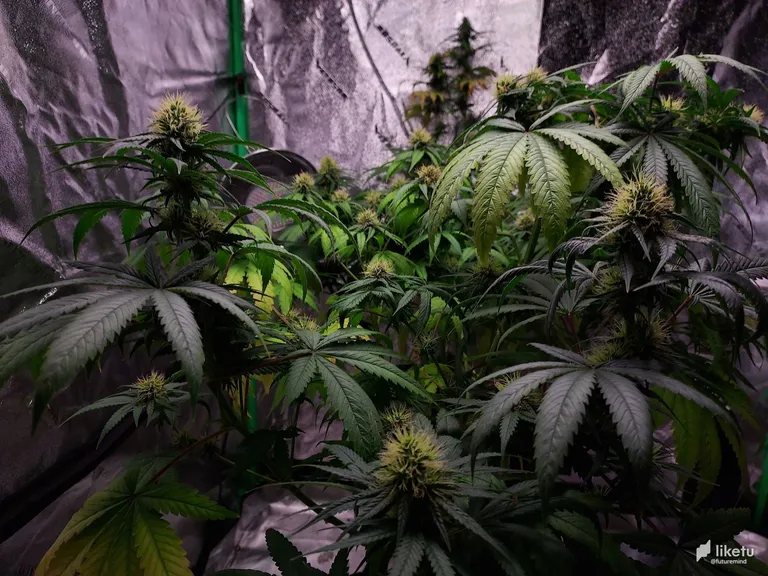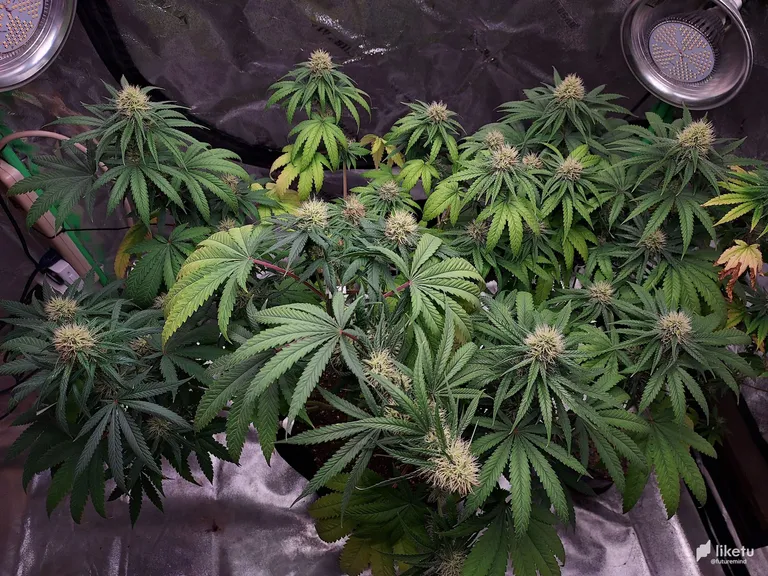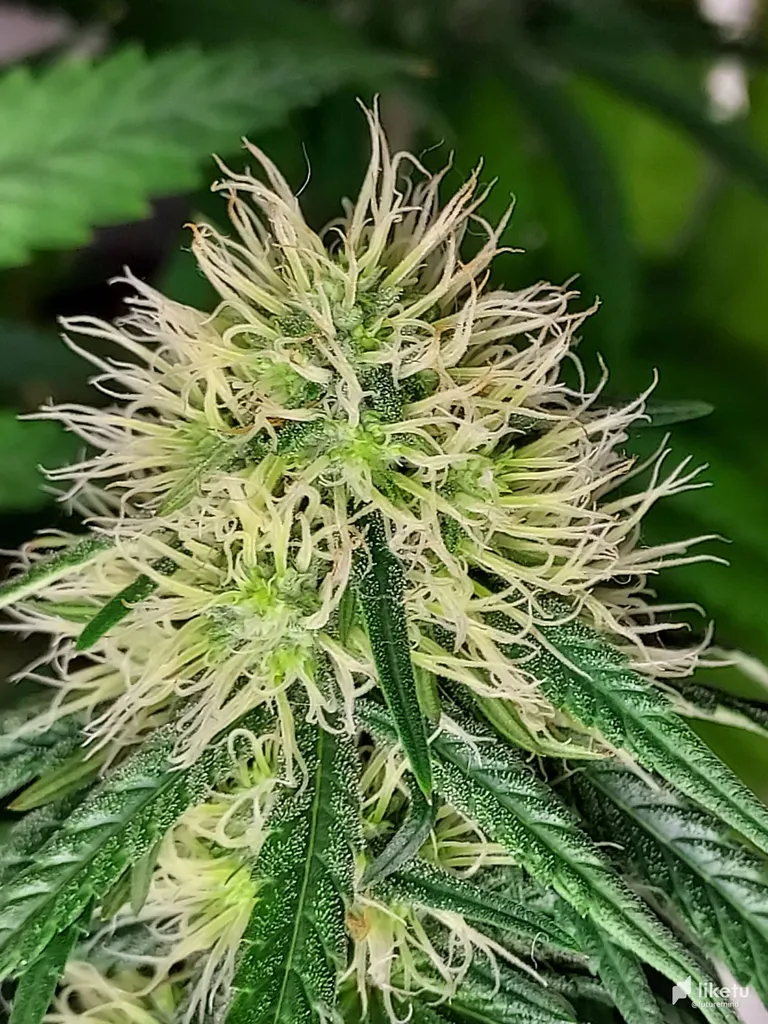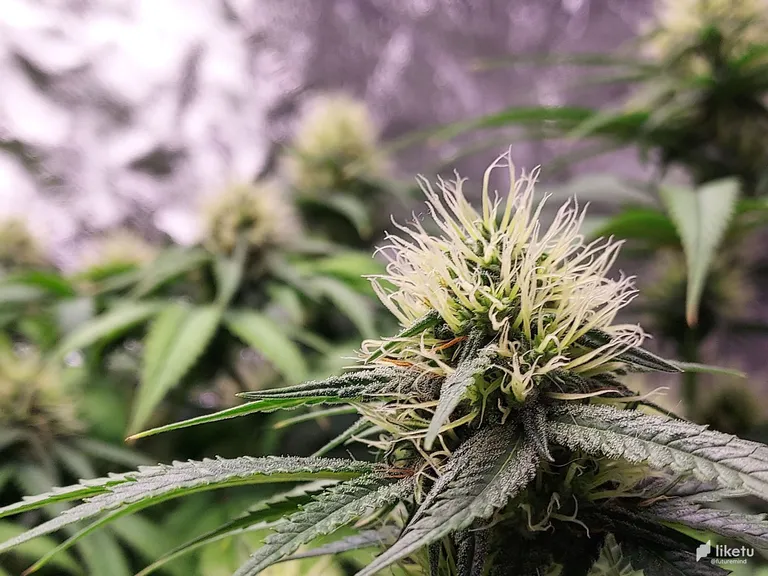 Hello Everyone,
Today I'm sharing some photographs of the Big Mac Superstar cannabis plant.
It's approaching three months of age since germination and has been in flowering for five weeks.
For nutrient feeding I'm supplying Humboldt's Flower Stacker, a powder based product called Flower Fuel, and Botanicare Cal-Mag.
Currently I administer 1 teaspoon per gallon of Flower Stacker and Cal-Mag, and 0.5 teaspoon per gallon of Flower Fuel per gallon.
This combination of products is proving to be a winning concoction. I decided on this feeding regiment on during my last grow after some minimal research on what I should feed the plants to maintain all the necessary nutrients they need for optimal growth.
I may increase the feeding by 0.5 teaspoon for each product now that I've been feeding her for five weeks. I think the plant will handle the increase just fine based on how fast she is growing, but I will have to maintain close attention to detail during this phase as this is the time things must be as optimal as possible for the plant to yield its maximum potential weight. This is what we've been working towards since the beginning of April.
Currently she drinks about one gallon every thirty six hours and I'll be feeding her in about twelve to sixteen hours from now.
That will do it for today.
What do you all think of the Big Mac Superstar cannabis plant?
I would love to read your thoughts in the comments!
Thank you for stopping by, have a great day! -@futuremind
---
For the best experience view this post on Liketu
---
---