Indoor Cannabis Garden Update
Hello Everyone,
The two cannabis plants in my tent are thriving, and today I installed a second drip system so that each plant has it's own dedicated "self" watering system.
Currently I'm utilizing both systems for one plant, because it works so good that the other plant became heavily saturated over night. It will take me probably a week to get the drips just right.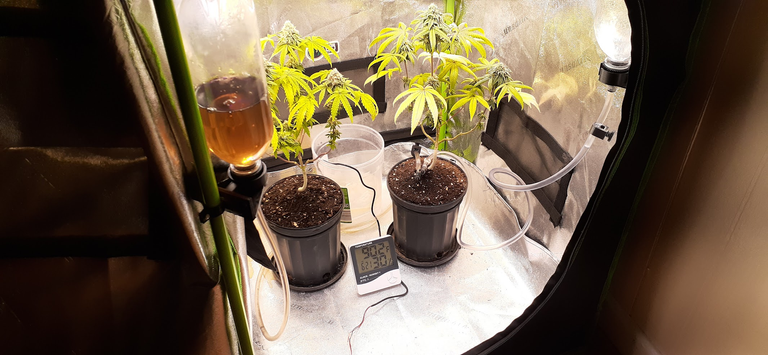 ---
There might be similar tents out there in the world, but this one is truly one of a kind with custom water drippers and a custom humidifier, I'm really loving it!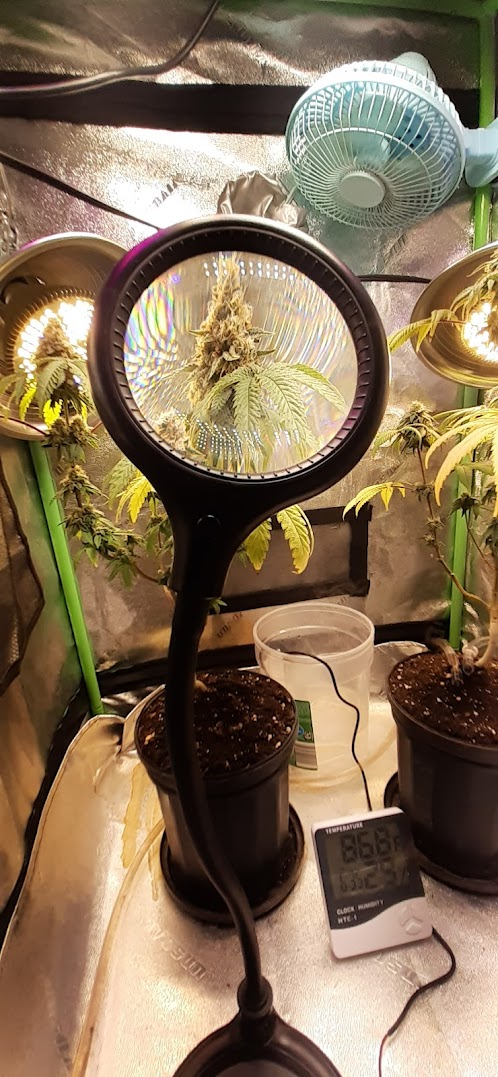 ---
I busted out the magnifier for some macro shots. Let's have a look!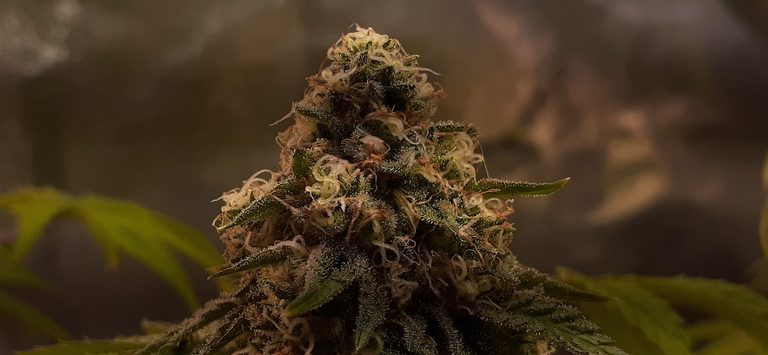 ---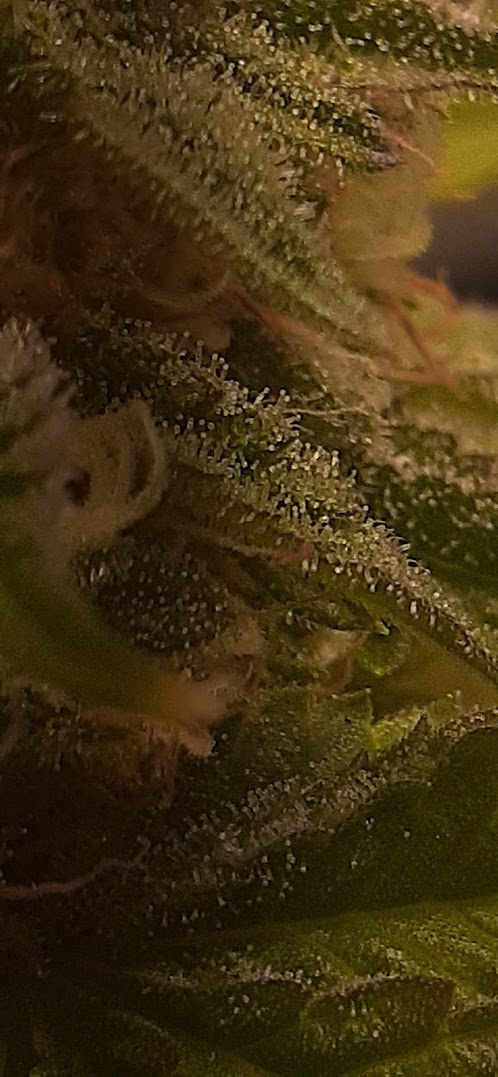 ---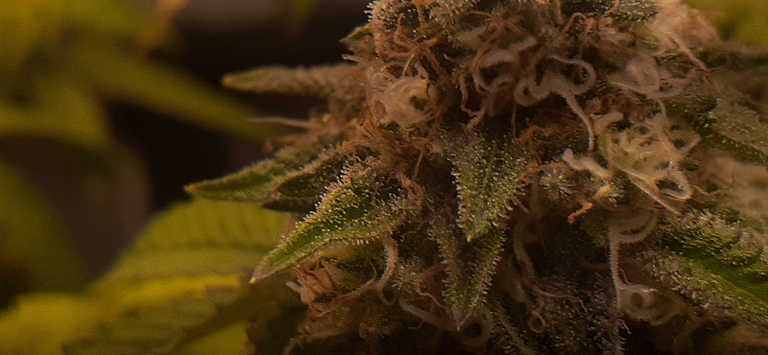 ---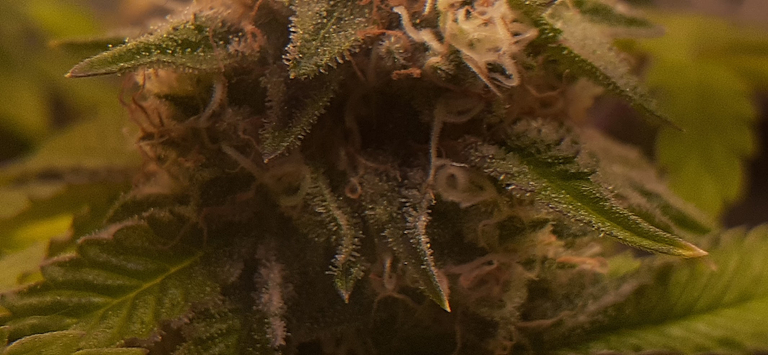 ---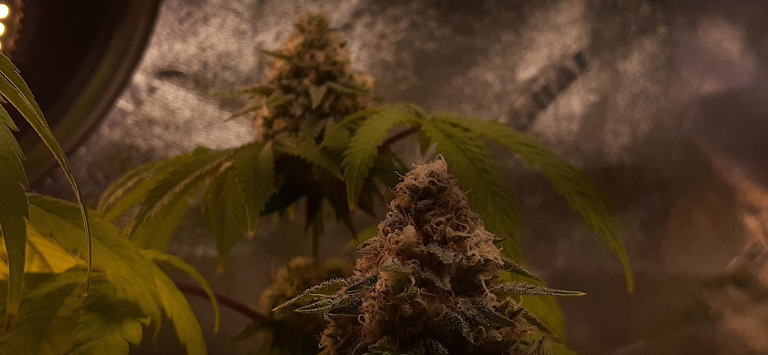 ---
These photos above are from the plant on the left. An unknown strain with a very fruity aroma. Without a clue as to what it is, I can only compare it to other plants of known origins. This plant kind of reminds me of the Purple OG Kush that @lacausa is growing. It's probably not the same strain but I just think it has a similar look to it.
This one is the more photogenic of the two cannabis plants inside of this tent.
I'm thinking it's probably Indica and still has some filling out to do, based on the abundance of the white pistils. @ganjafarmer I'm curious to know what you think about this.
The plant on the right I think is a hybrid. I don't think it's a full Sativa, but is also just a guess and I'll never know for sure, but that's ok!
Let's have a look at some photos of the plant on the right.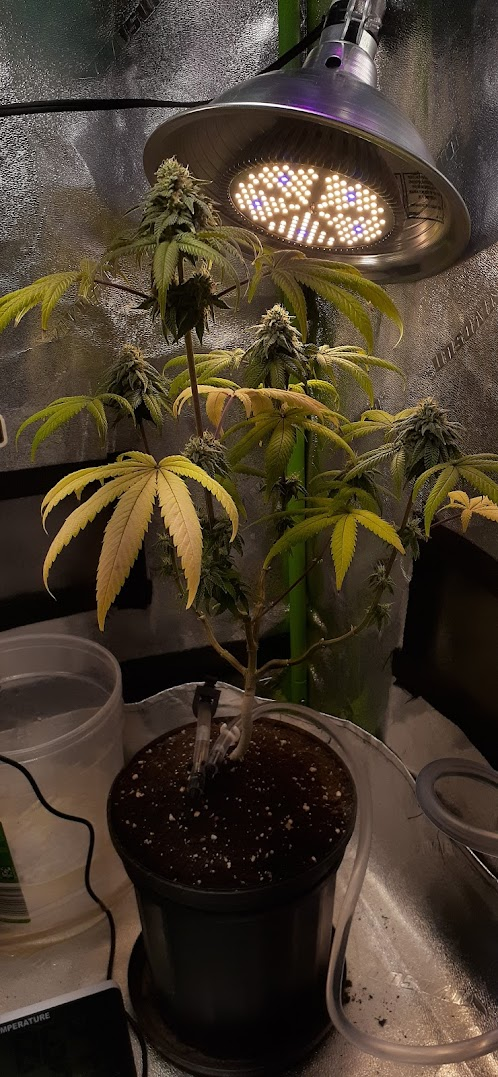 ---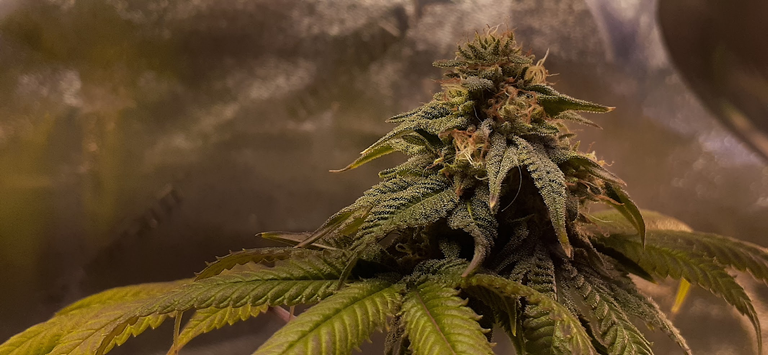 ---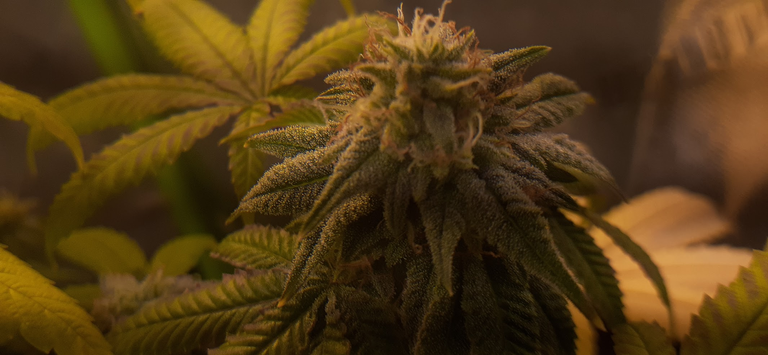 ---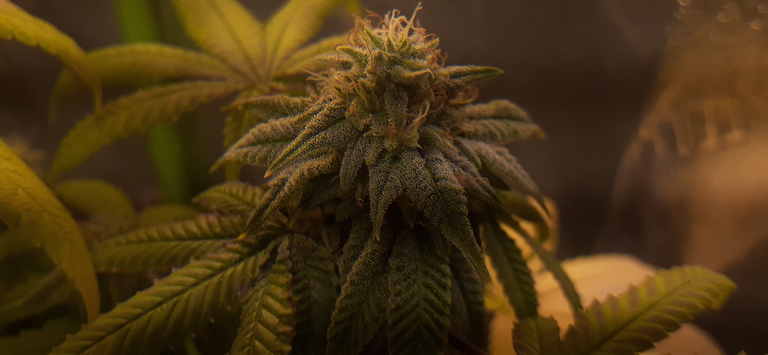 ---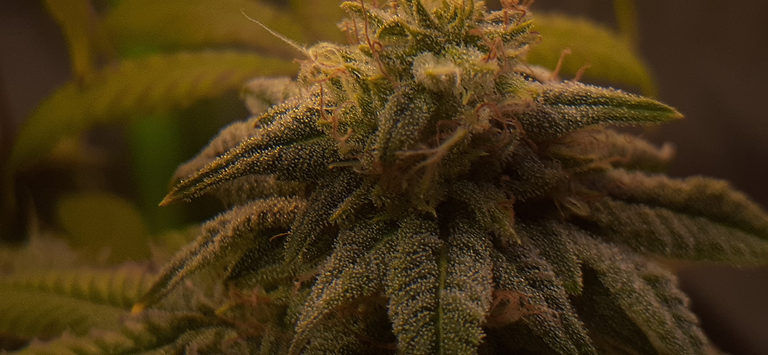 ---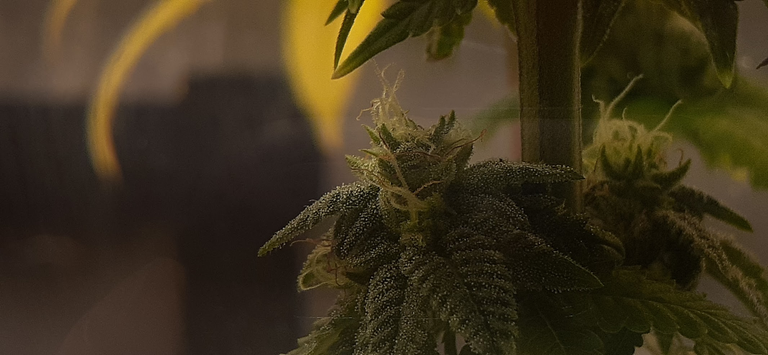 ---
This plant is very camera shy and proving to be a real challenge to get good macros with inside of this tent. When harvest time comes I will be able to set up a macro station and capture some fine resolution shots of those trichomes. I don't know why this plant is so much harder to photograph, but it almost seems like the trichomes are smaller on this one, even though this is probably not the case. Could it be the case?
I'm having a slight frustration with this plant. It's only slight because this plant at this stage is a success and will produce some fine bud, but I just feel like those buds need to erupt with more growth. This is only a small gripe, and perhaps some bud explosion is right around the corner here. Overall it's a very dank plant and probably stronger than the beefier fruitier smelling plant.
Deeply inhaling that pungent sweetness.
---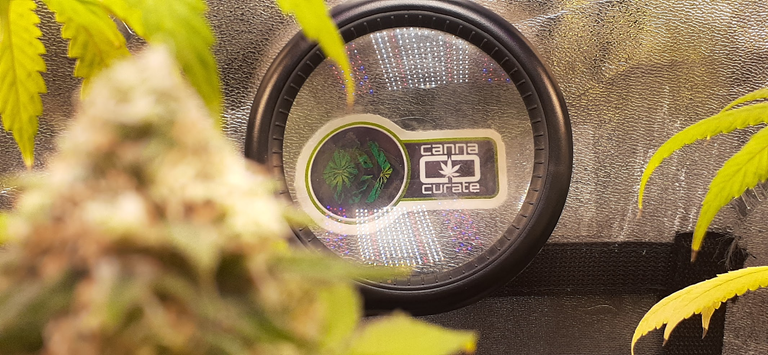 ---
That's gonna do it for today.
What do you all think about these two flowering cannabis plants in this small indoor gardening tent? I would love to read your thoughts down below!
Your time is a valuable commodity, and I always keep this in mind and do my best to respond to everyone. I appreciate all of the amazing engagement and support!
Thank you for stopping by, have a great day! -@futuremind
---
---