Indoor Cannabis Garden Update
Hello Everyone,
The two female cannabis plants in my tent are doing really good and producing fat dense trichome rich buds.
Let's have a look at some photos I captured tonight.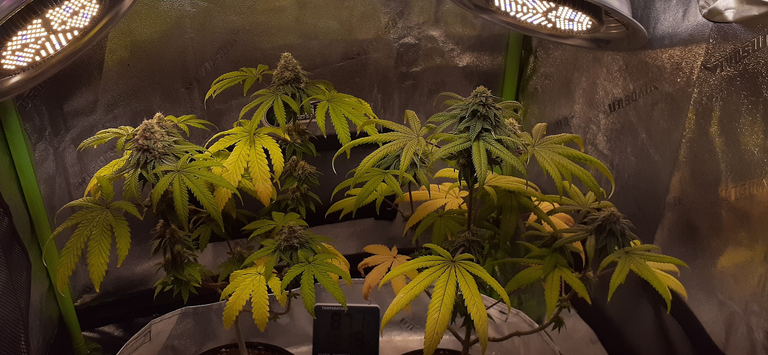 ---
We'll start with some photos of the plant on the left.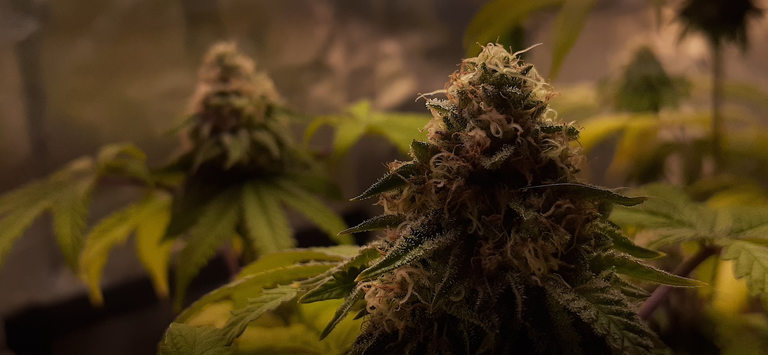 ---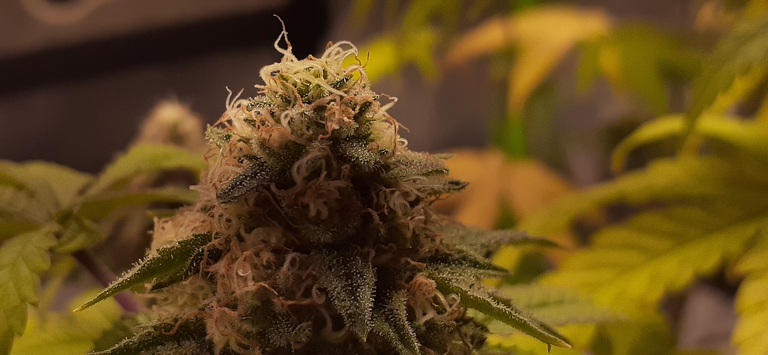 ---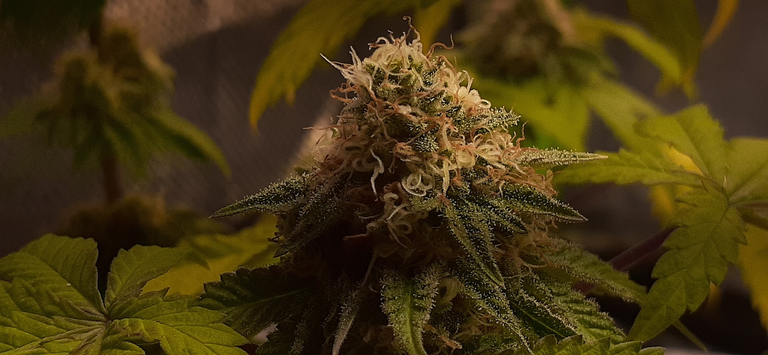 ---
She's producing some very plump and fruity smelling flowers, and I think we still have at least a few more weeks of growth left before we reach maturity.
The plant on the right has much darker flowers, especially the sugar leaves, which are a darker shade of green and seem to have a slight purplish hue to them. The aroma is much more pungent and reminiscent of pine needles on this plant, as oppose to the fruity smell.
Let's have a look.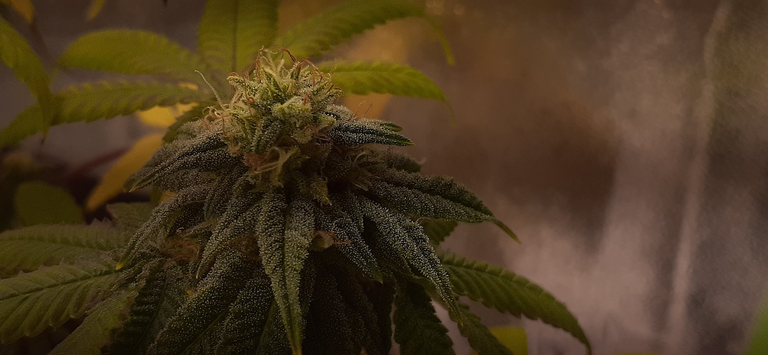 ---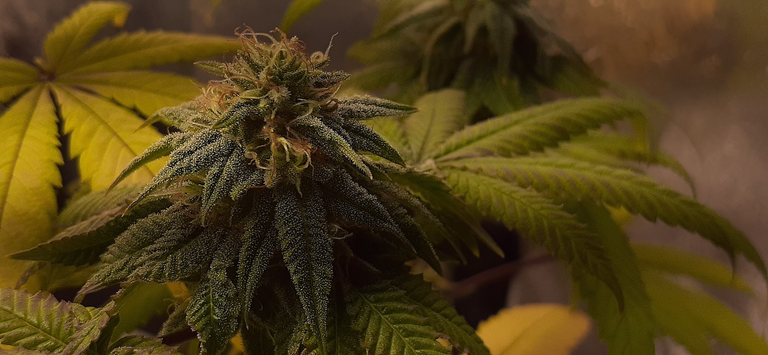 ---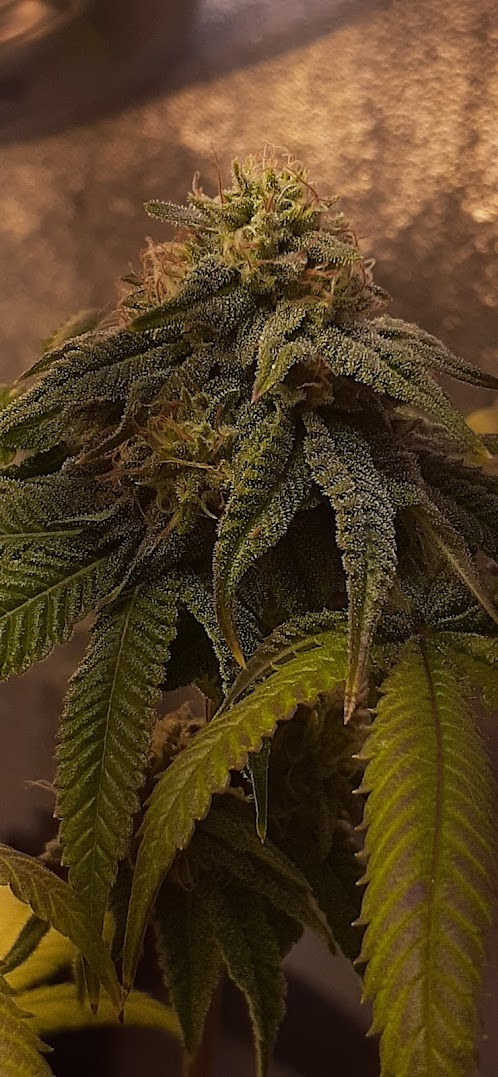 ---
This plant seems to have a denser formation of trichomes and is overall stickier and more pungent smelling, despite having less bud formation currently. My guess is the plant on the left is an Indica dominant and the plant on the right is a Sativa dominant strain.
I'm cool with this because I like to have a variety when it comes to cannabis, and I seem to get lucky with bag seeds when it comes to getting vastly different strains during a grow.
This one might need a little more time than the other for bud maturity.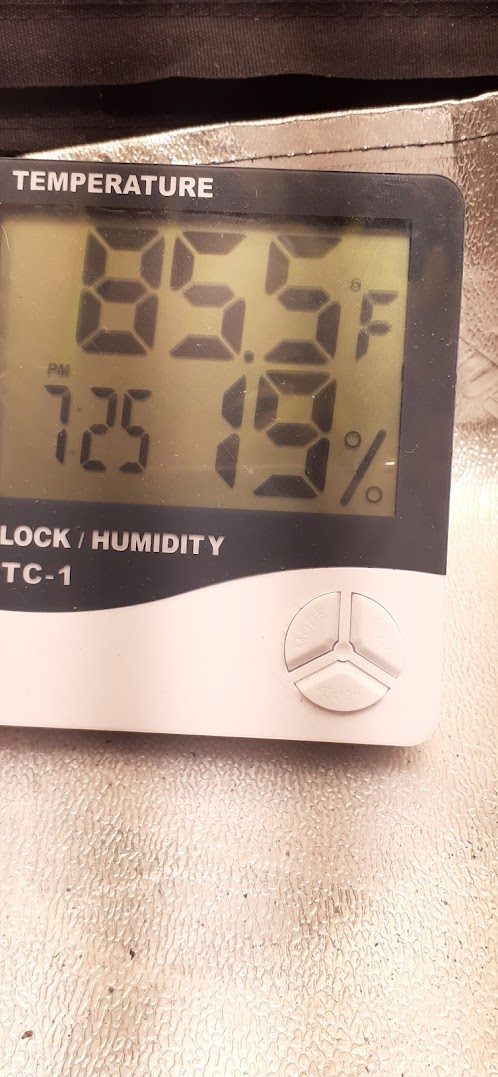 ---
The humidity is very low right now and hopefully this is boosting trichome production. The temperature has been between 85-92 F in the tent, and lately I keep the main flap open to maintain 85-88 F.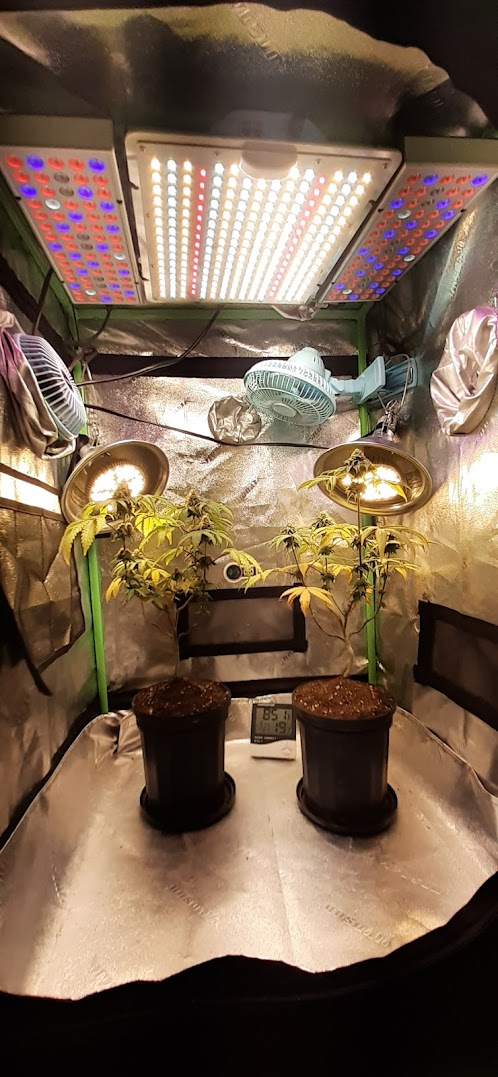 ---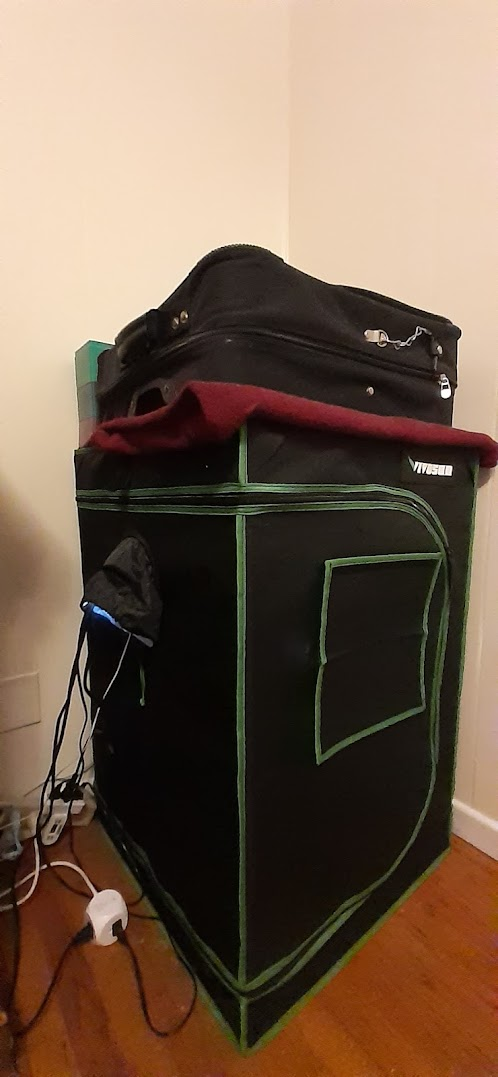 ---
That will do it for this indoor cannabis garden update.
Your time is a valuable commodity, and I always keep this in mind and do my best to respond to everyone. I appreciate all of the amazing engagement and support!
Thank you for stopping by, have a great day! -@futuremind
---
---