Indoor Cannabis Garden Update - LST (Low Stress Training)
Hello Everyone,
Today is a pretty easy day for the indoor cannabis garden. Not much needs to be done, so I decided to do a little cleaning and low stress train the big Big Mack Superstar's.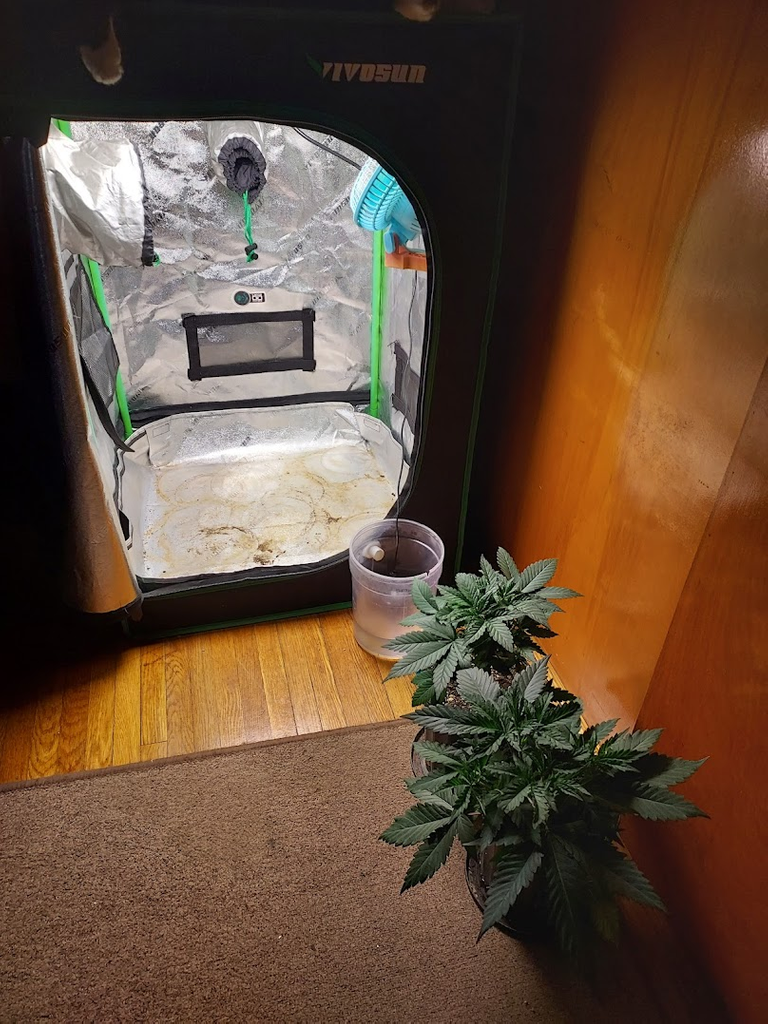 ---
Here we can see the tent liner is pretty dirty and those Big Mack Superstar's are getting big.
Time to bust out the 3D printed LST clips.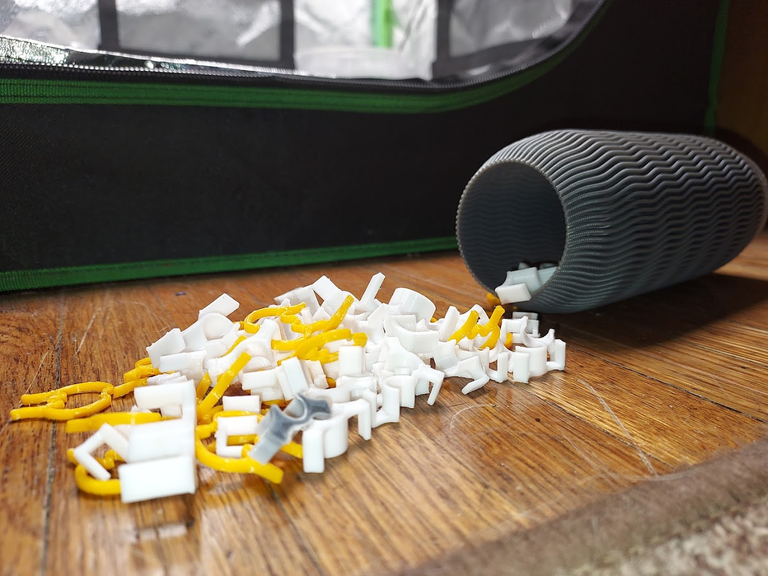 ---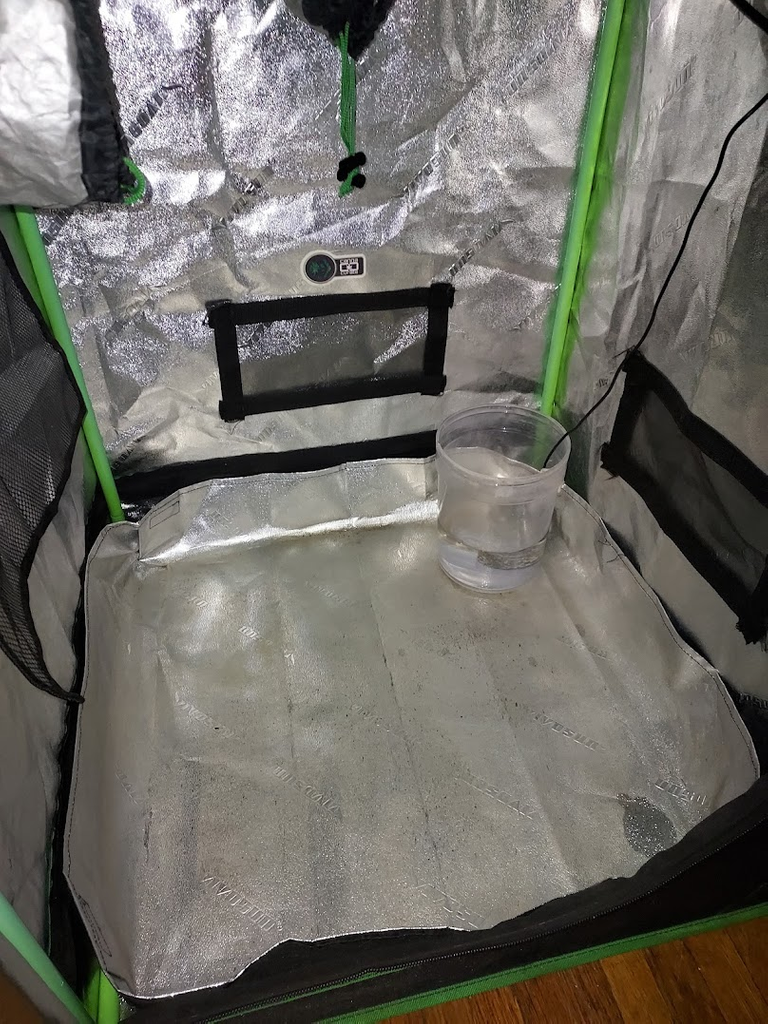 ---
Everything is clean and we're ready to go!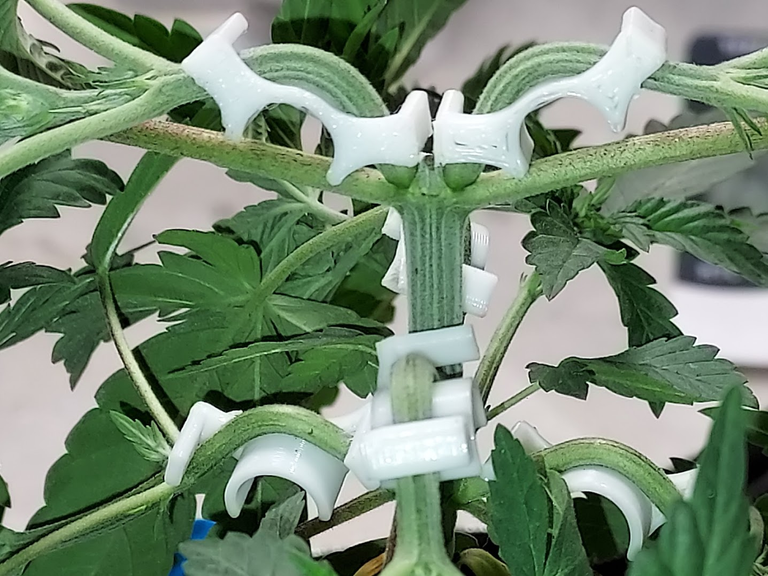 ---
The amazing Phlizon LED panel has kept these nodes nice and compact with fat stalks. It's safe to say this tent and light are a great set up for small grows.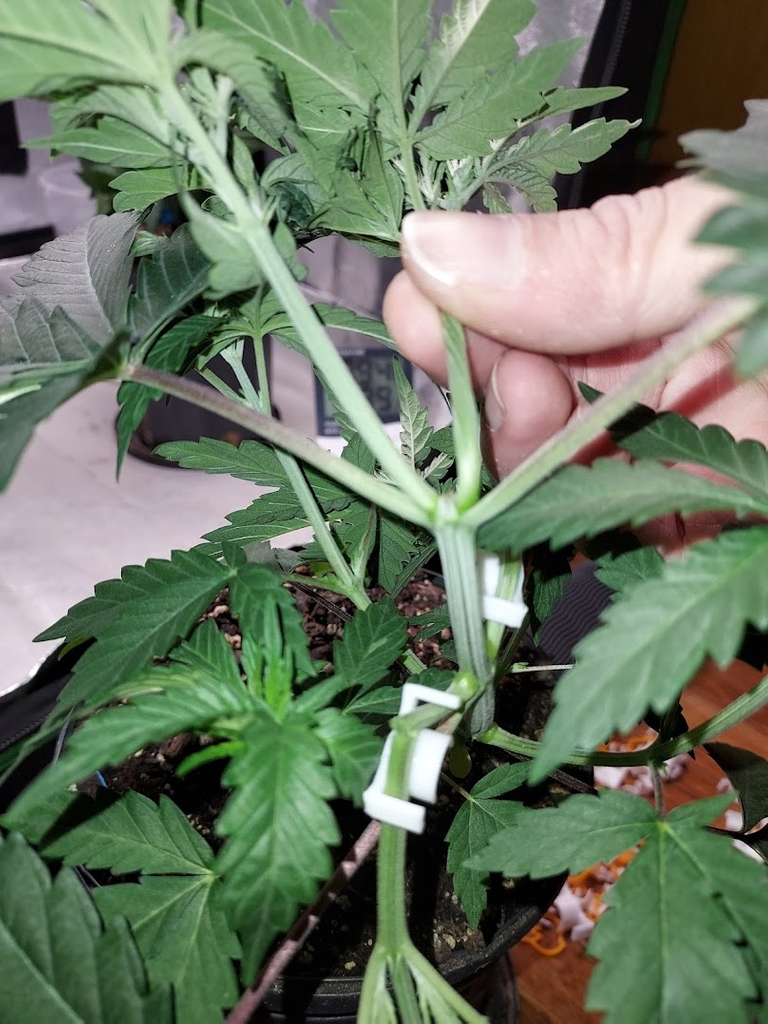 ---
The stalks are so strong and stiff in fact, they they easily snap when applying the LST clips.
Here we can see futuremind applying some critical thinking skills on how to make the stalks more malleable. Had I done this to the other stalk, it would not have snapped.
So I had an idea...
To immediately REVERSE the clip..
---
Any bets that this stalk will heal nicely and grow buds? I'm willing to bet that it's going to heal just fine, because I didn't waste any time at all.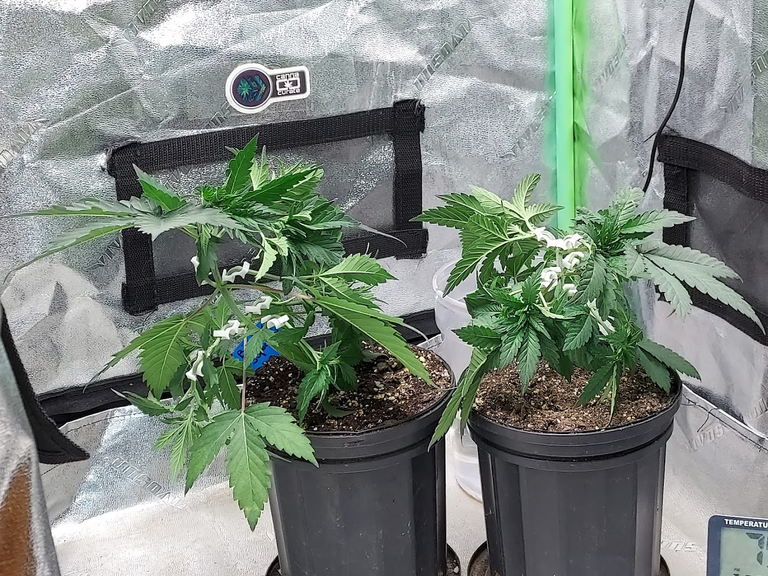 ---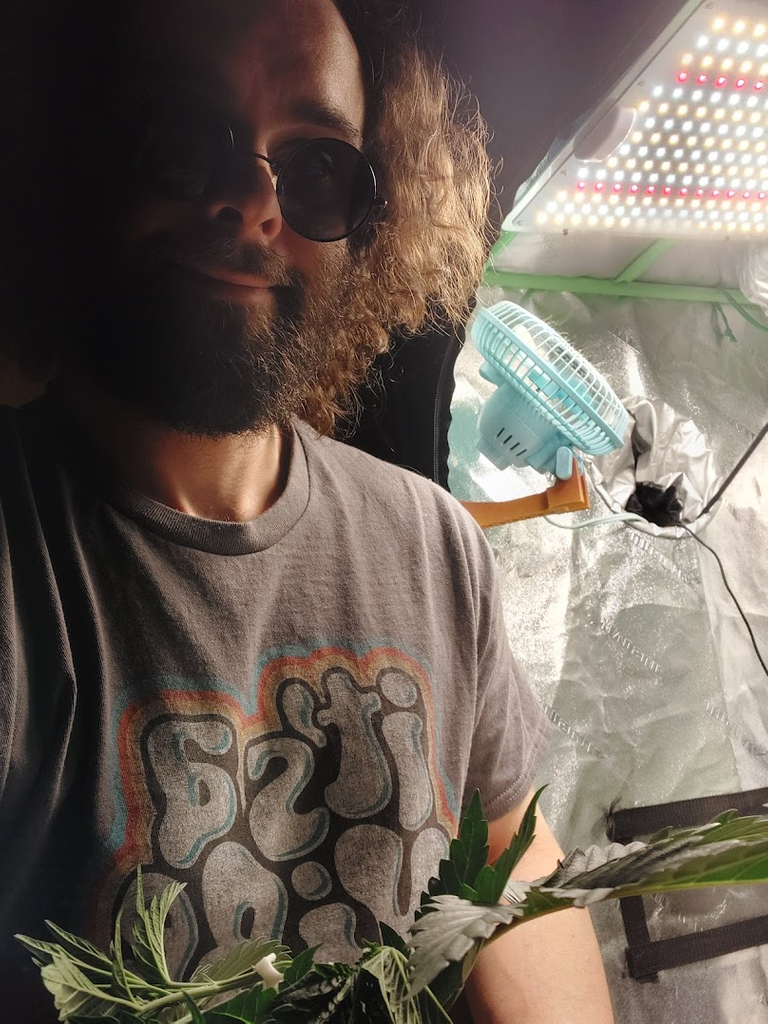 ---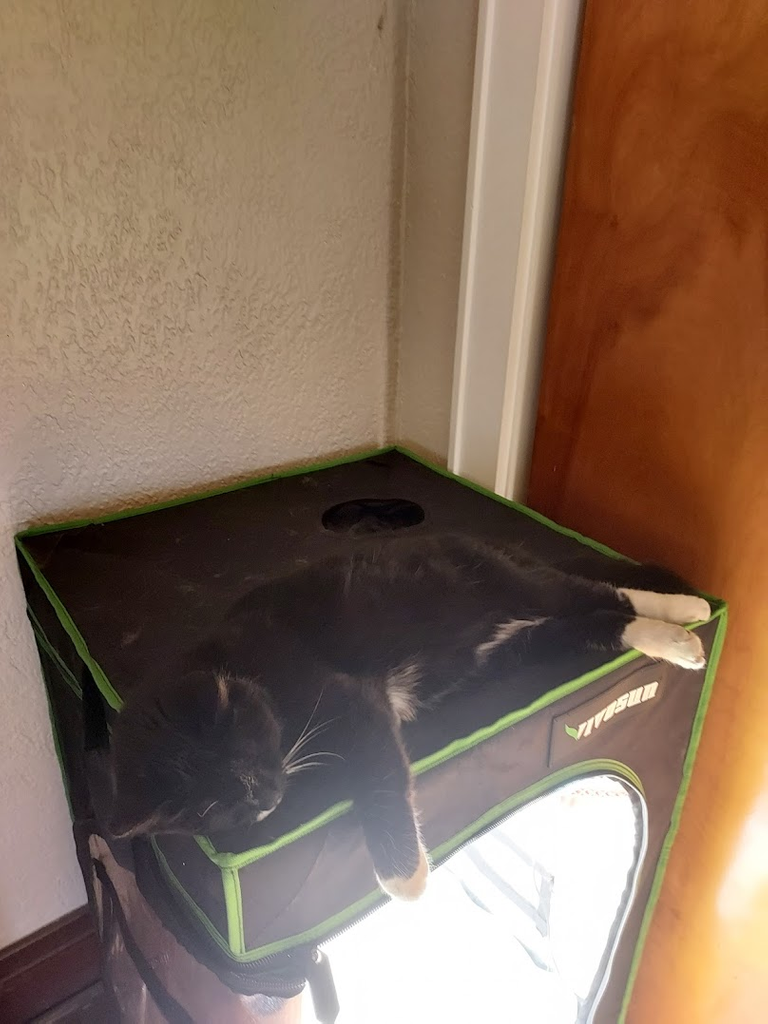 Covid hanging out and loving the plants.
---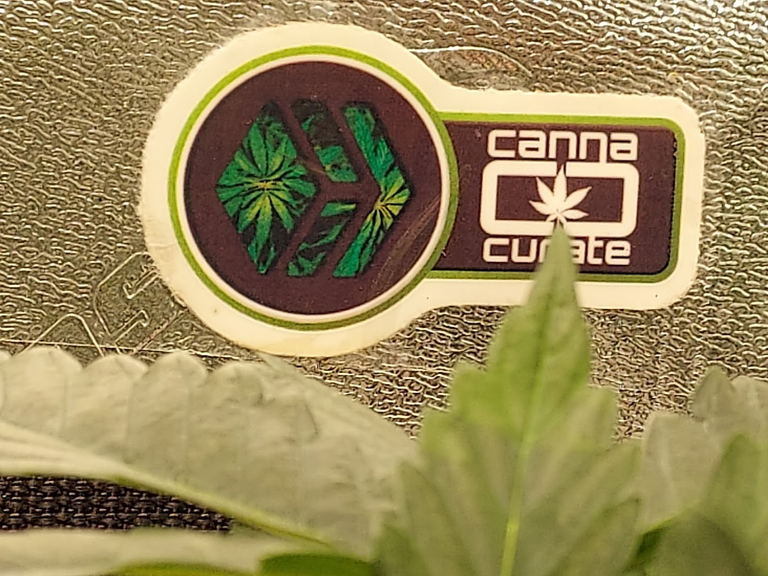 ---
I'm going to switch to 12/12 light cycle tonight or tomorrow, probably tomorrow.
The smaller Big Mack Superstar's have been moved to the 24 hour light closet for now, they'll be fine under the other less powerful lights and will join the bigger one's for flowering once they are ready.
That's gonna do it for this indoor cannabis garden update!
What do you all think of how the cannabis garden is coming along?
I would love to read your thoughts below,
Which are a valuable commodity of course, so I always ensure to respond to the amazing engagement I receive as soon as I can!
Thank you for all the amazing engagement and support,
and thanks for stopping by, have a great day! -@futuremind
---
---