Increasing Frost - Indoor Cannabis Garden Update
Hello Everyone,
The magic is really starting to happen in the grow tent, so I'm going to try to bring more frequent updates as the plants ripen in their final growth stage.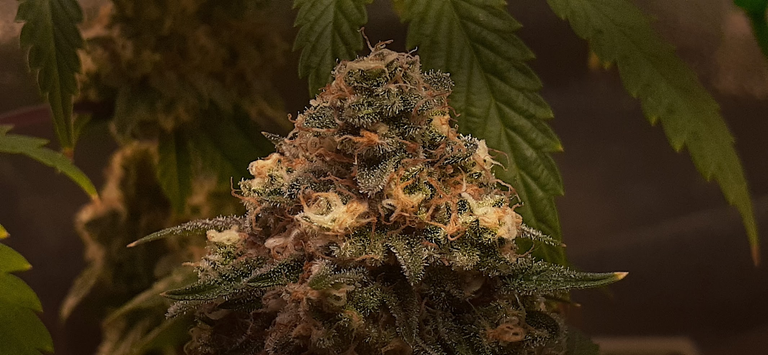 ---
I enjoy bragging about my futuremind frost because it always shows up just in time, and we're not done with trichome production. How do I know? Because I focus my intention on producing massive quantities of trichomes and it just happens that way every time :)
So I predict that over the next week these plants are going to become ridiculously sugary.
Degradation of the trichomes has not yet begun, but we are now in the maturation process with the trichomes. We will notice a milky coloration, which means the pyschoactive properties of the plant is increasing drastically. Once we start seeing the amber color, this is an indicator that we are at maximum potency. We are not there yet.
Let's have a look at the explosive futuremind frost.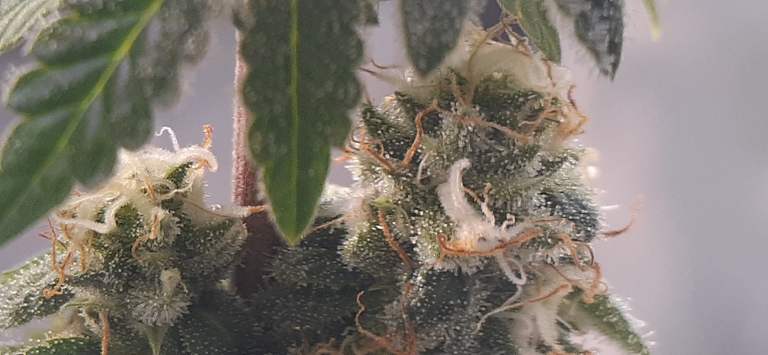 ---
These buds are caked in futuremind frost and just starting to go milky.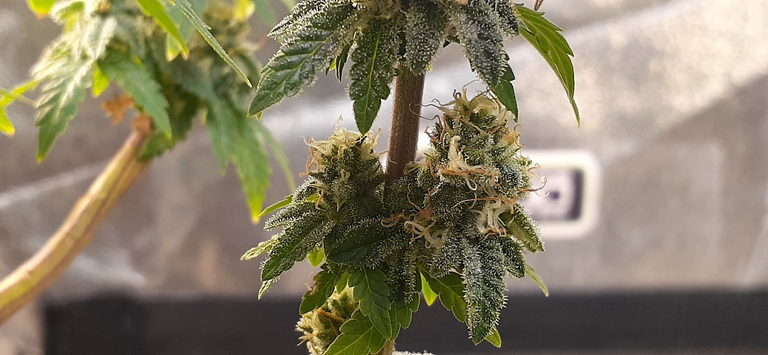 ---
It's becoming clear that this is some "knock your socks off" cannabis.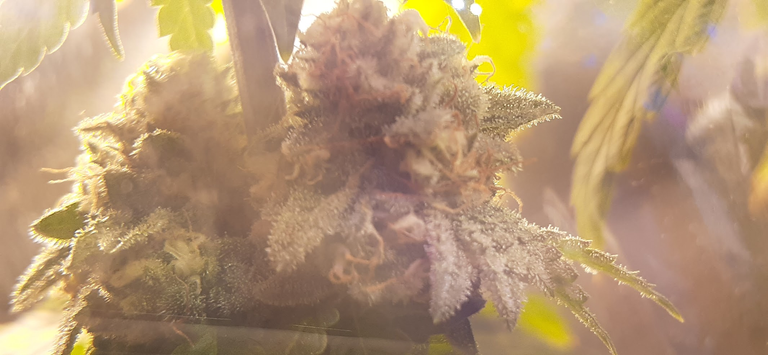 ---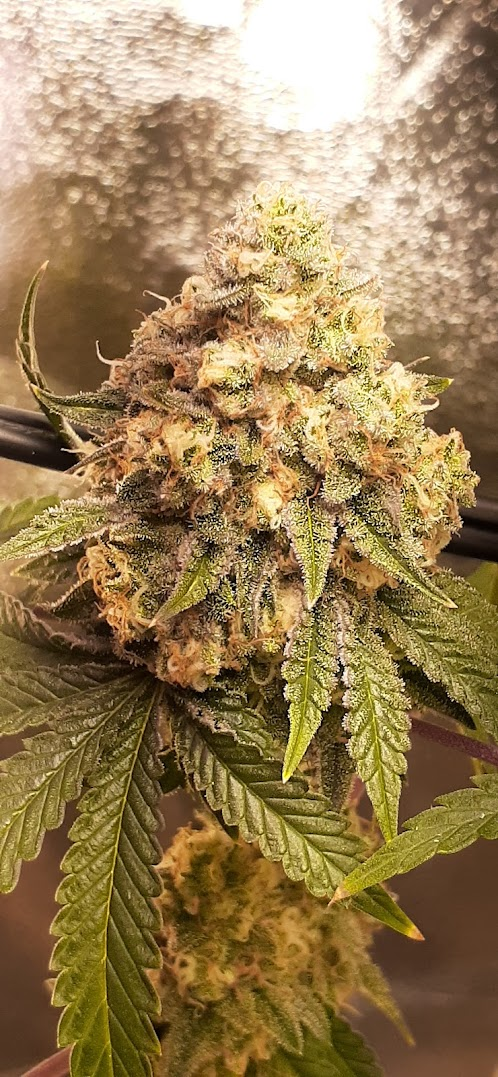 ---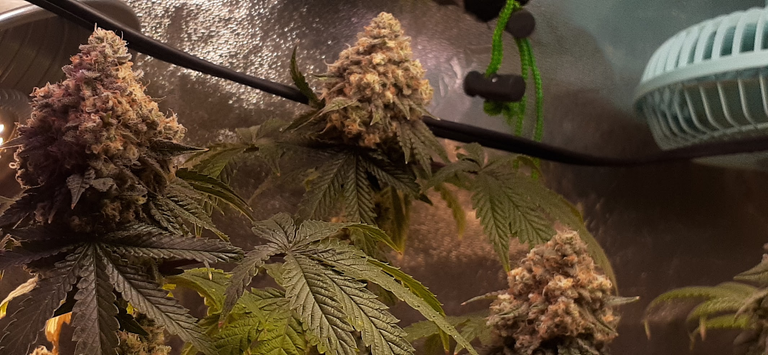 ---
Look at that bud on the left getting fatter everyday. I wonder how heavy that single nugget will be. I'm betting it's already a 1 gram nugget, maybe even 2 after being dried.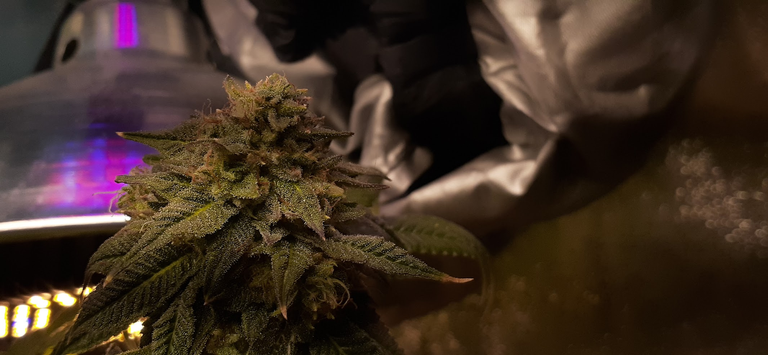 ---
Even though Shybrid is not as pretty as Fat Girl, (that's what I've decided to name these two....do you guys name your plants too?) I'm thinking she's a force to be reckoned with. She has this prestige about her that is beautiful and I think she will be very strong and heady.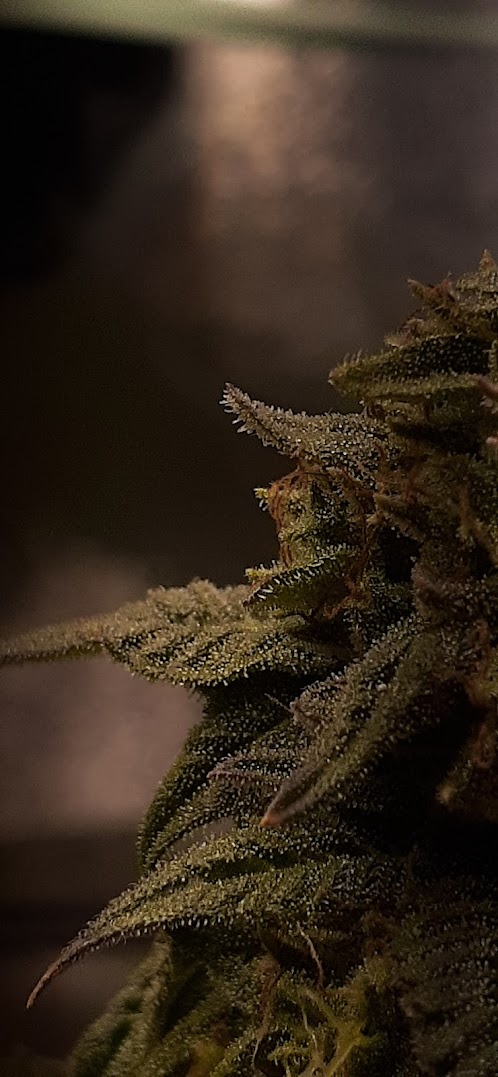 ---
I had to sneak up on her to get some close ups of her goods.
She wasn't in the mood for show and tell today, but sometimes we just have to do things even if we're not in the mood, that's life.
She's got a real tight formation of crystals that glisten like they're wet. She's gonna taste real good.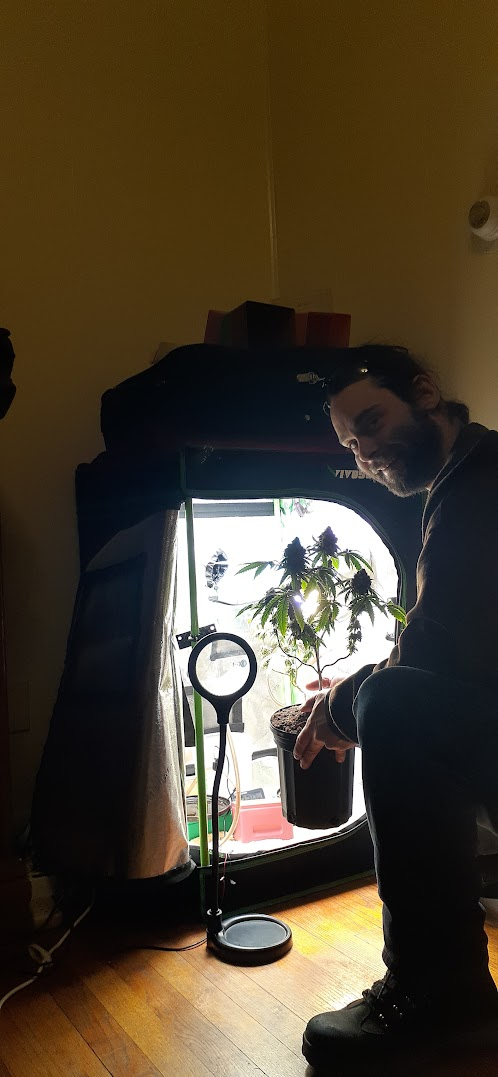 ---
That's gonna do it for today.
Your time is a valuable commodity, and I always keep this in mind and do my best to respond to all of the wonderful engagement that I get on my blog. Your comments and support are greatly appreciated!
Thank you for stopping by, have a great day! -@futuremind
---
---