Getting Busy With 🌿 INDOOR GARDENING! 🌿
Hello Everyone,
For the past month my blog has become inactive due to some issues in life.
I went through a nasty relationship breakup a couple of months ago, followed by a harvest that was shockingly under weight. I produced not even three ounces of dried cannabis.
I had expected much more than this amount, and it sent me into a state of depression; along with trying to adjust and make sense of a failed relationship.
Despite the depression, I am not a quitter and have started recovering my mental health as well as the health of my plants.
The fact that many of my plants became deathly ill over the past couple of months is no surprise to me, as we share energy with our plants and they are affected from our overall state of wellness.
Let's have a look at how futuremind's indoor garden looks these days.
Cannabis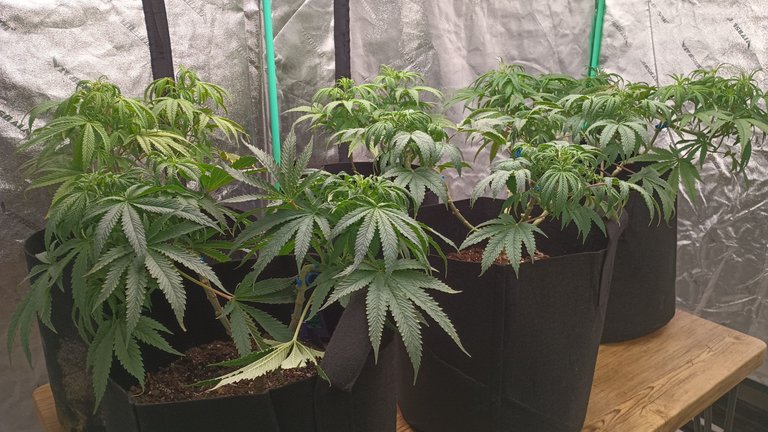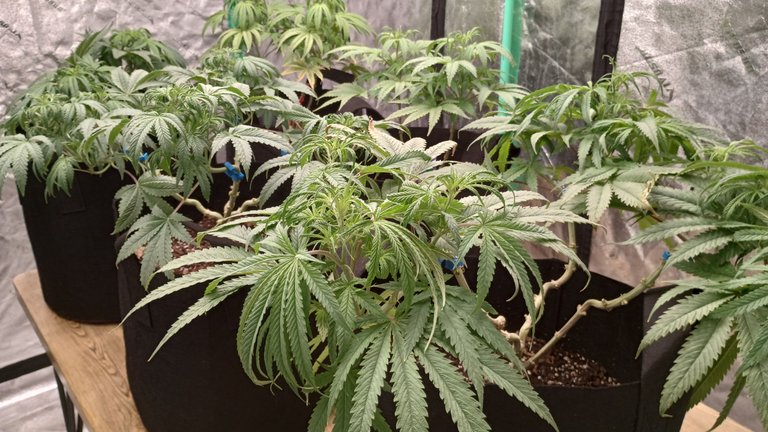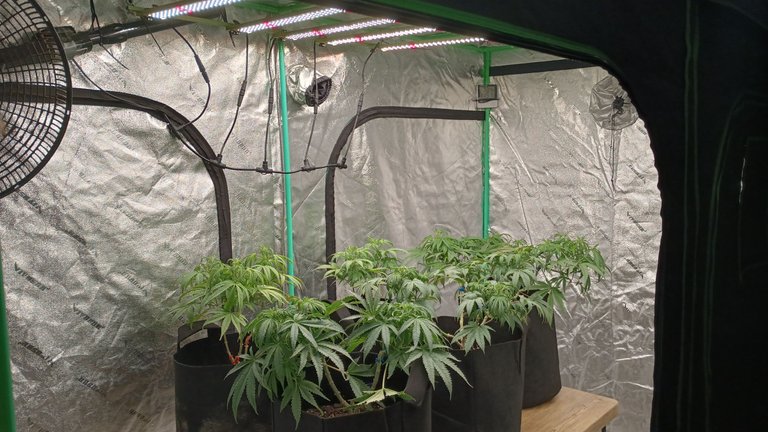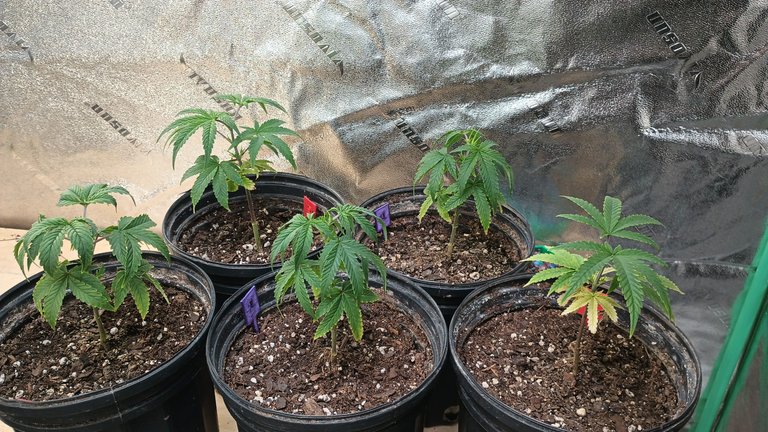 ---
These are the cannabis plants I'm currently growing. There are two strains being cultivated here. Big Mack Superstar, and Miracle Mack.
These strains were created by @jonyoudyer and have proven time and time again to be hardy plants that are very forgiving to beginner growers, and also produce very good quality smoke, both in the flavour and psychotropic effects.
The smaller plants are all clones. The @canna-curate community has helped me learn a lot when it comes to cloning. My previous attempts were water based clones, and the success rate for me was rather low. This time I tried a rooting hormone with direct planting into the soil with a humidity dome and achieved a six out of seven plant success, (one of them is not transplanted yet, it was a little slower with rooting.) with no wilting, drooping, or any indication that they were even clippings. I love this method of cloning and definitely will be doing it again.
After I flower the big plants, I'll know which one's are male and which one's are female and will have established a genetic line of female clones. I'm excited with how this is working out.
Let's see what else I have going on.
Pepper Plants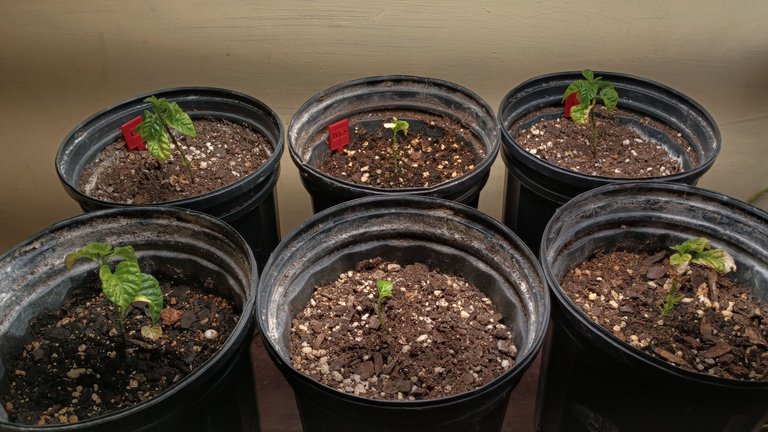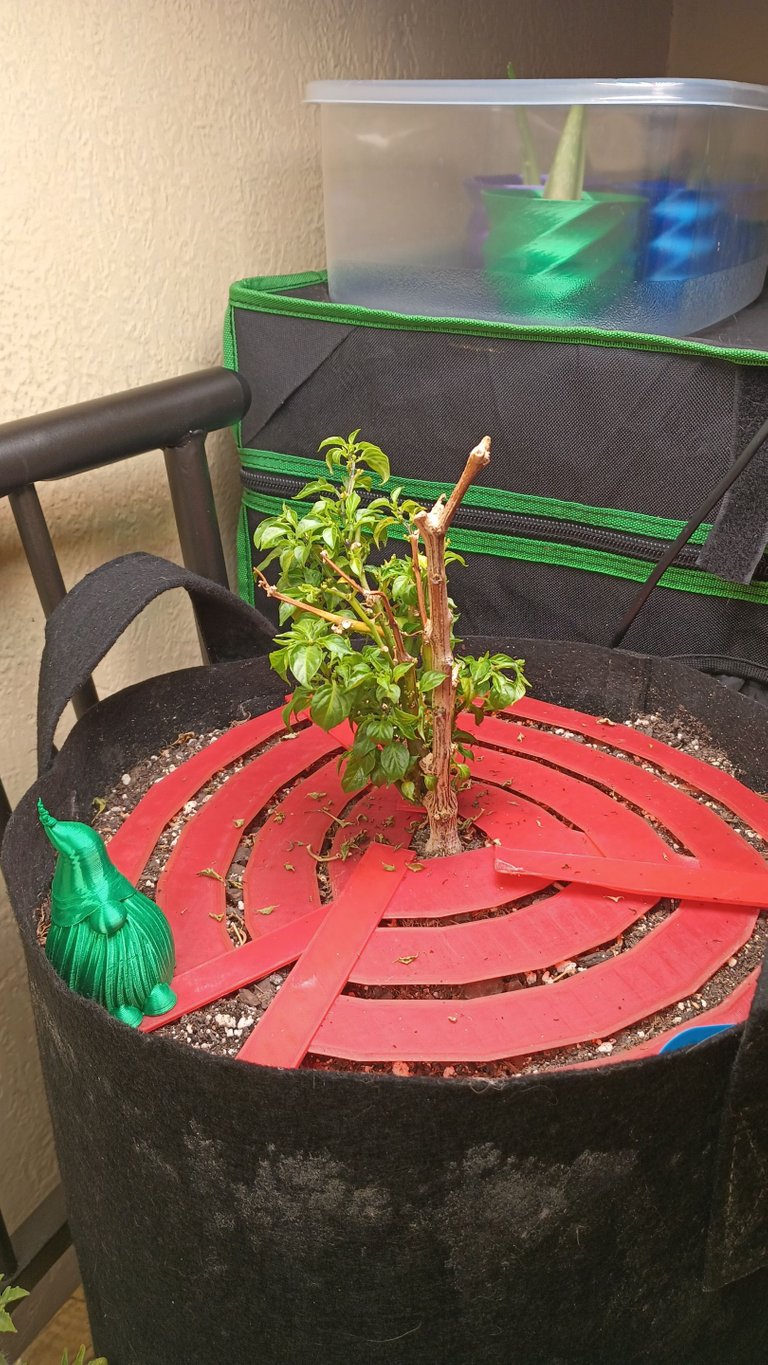 ---
I have a few different pepper plant varieties currently growing. I was growing them all under twenty four hours of light and they were not growing correctly. Through some consultation with my cannabis friends I figured out that they need to be under a period of darkness, and now have moved them into a closet with eighteen hours of light a day, and six hours of darkness. They are starting to make a recovery and look really good to me!
I have Carolina Reapers starting, White Ghost Scorpions starting, and a couple mystery seeds that I have no idea what they are.
The bigger plant is a Cayenne Pepper plant, well established with a few rounds of peppers already. It's my favorite pepper plant currently.
Lemon Tree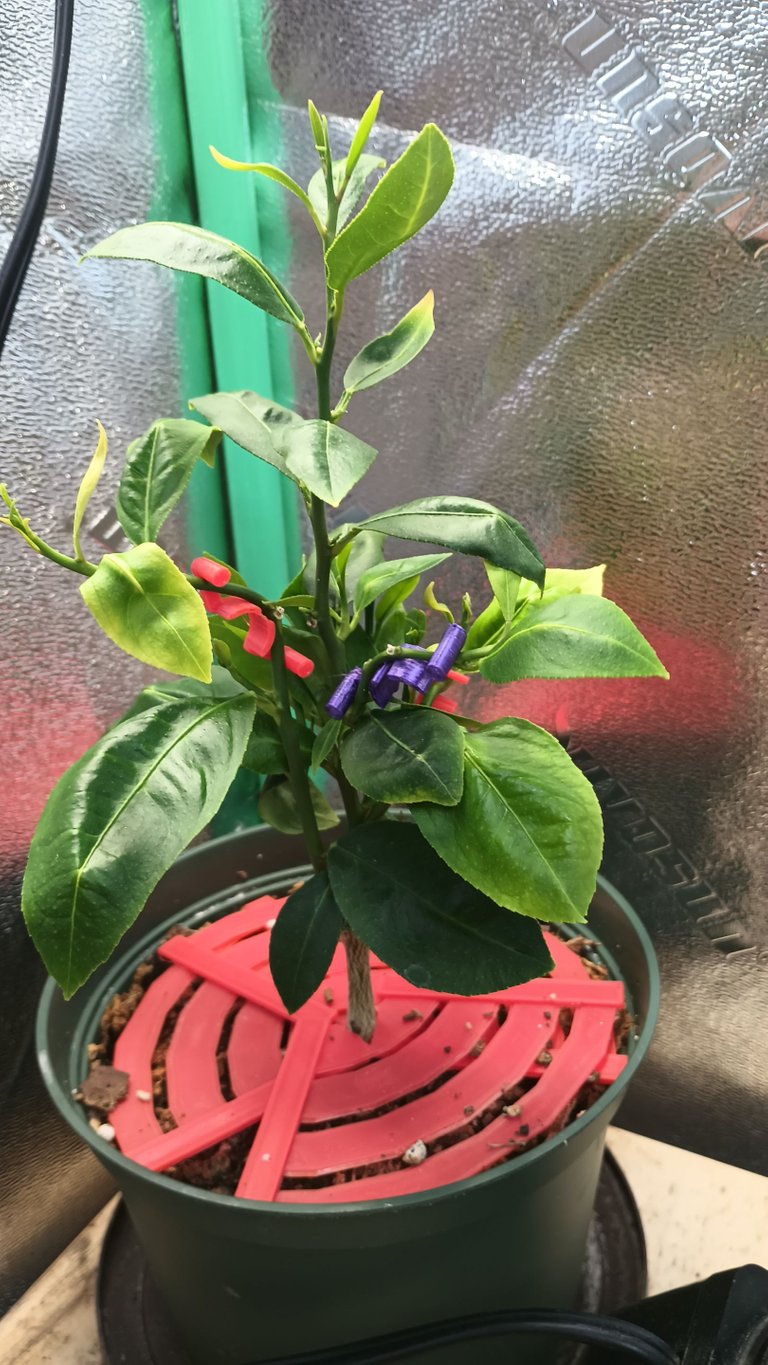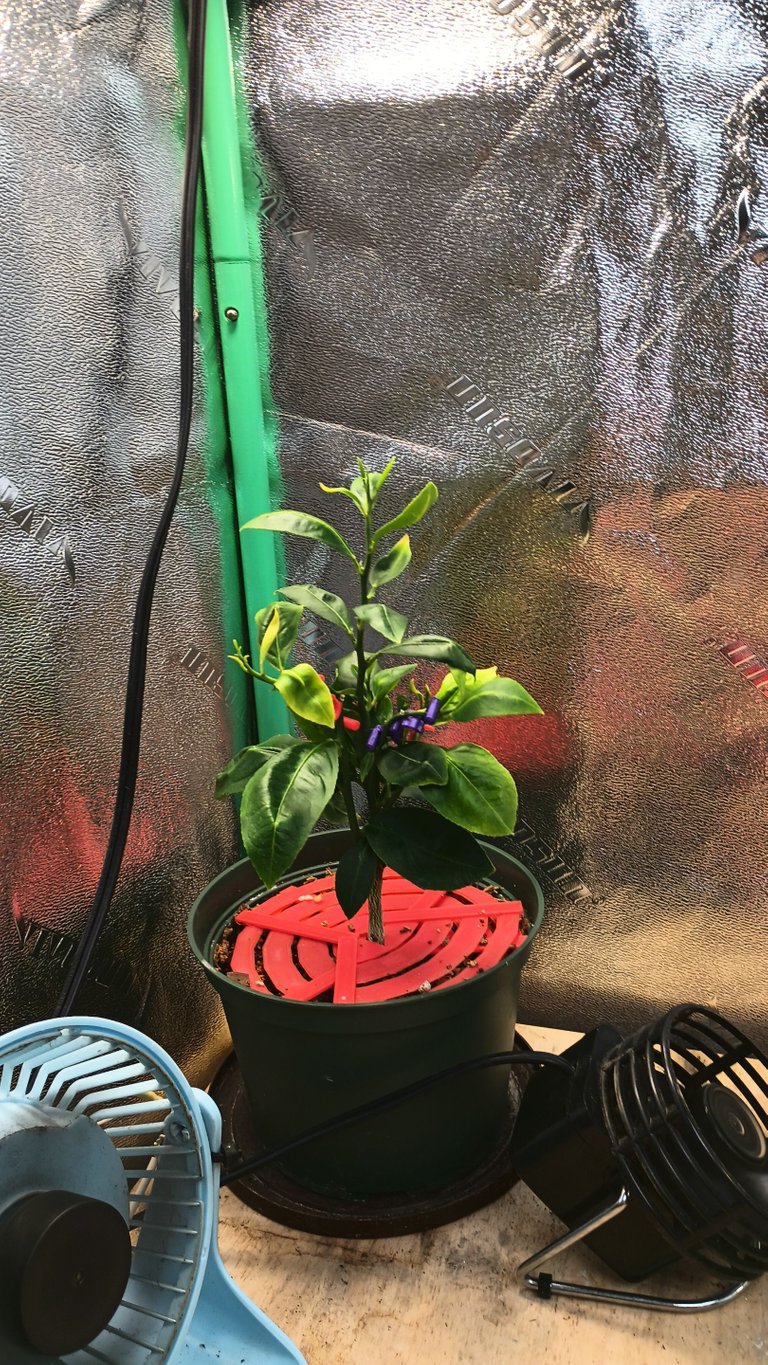 ---
This little lemon tree is super special to me. I grew it from a fresh seed right out of a lemon I bought from the grocery store.
I've had it under twenty four hours of light and it seems rather happy.
I'm training it with my LST (low stress training) clips that I designed and 3D printed.
I've done some light defoliation here and there, and it smells just like lemons!
I really didn't know that lemon tree leaves bear such a strong lemon smell. I thought only lemons do. I'm constantly learning new things.
At a certain point I will need to repot the lemon tree, but I think it is happy right now :)
Graptosedum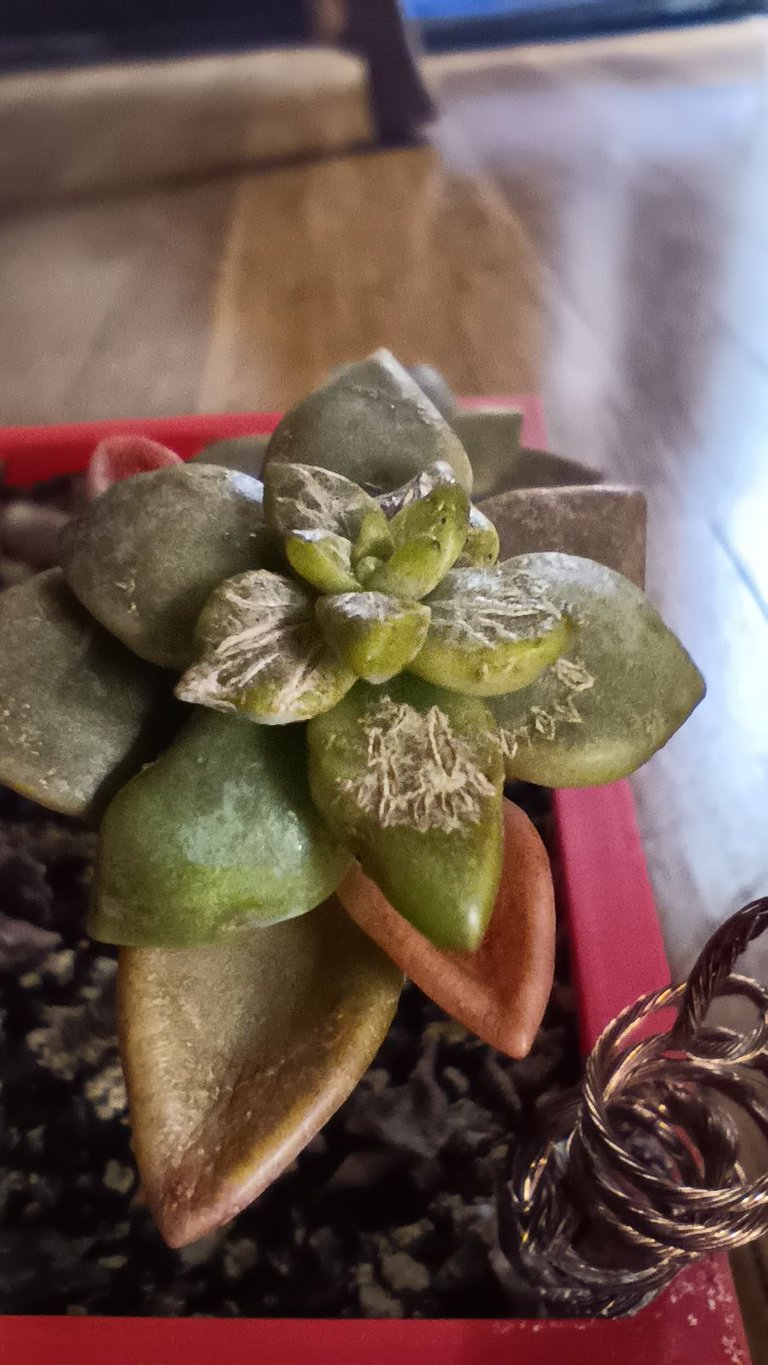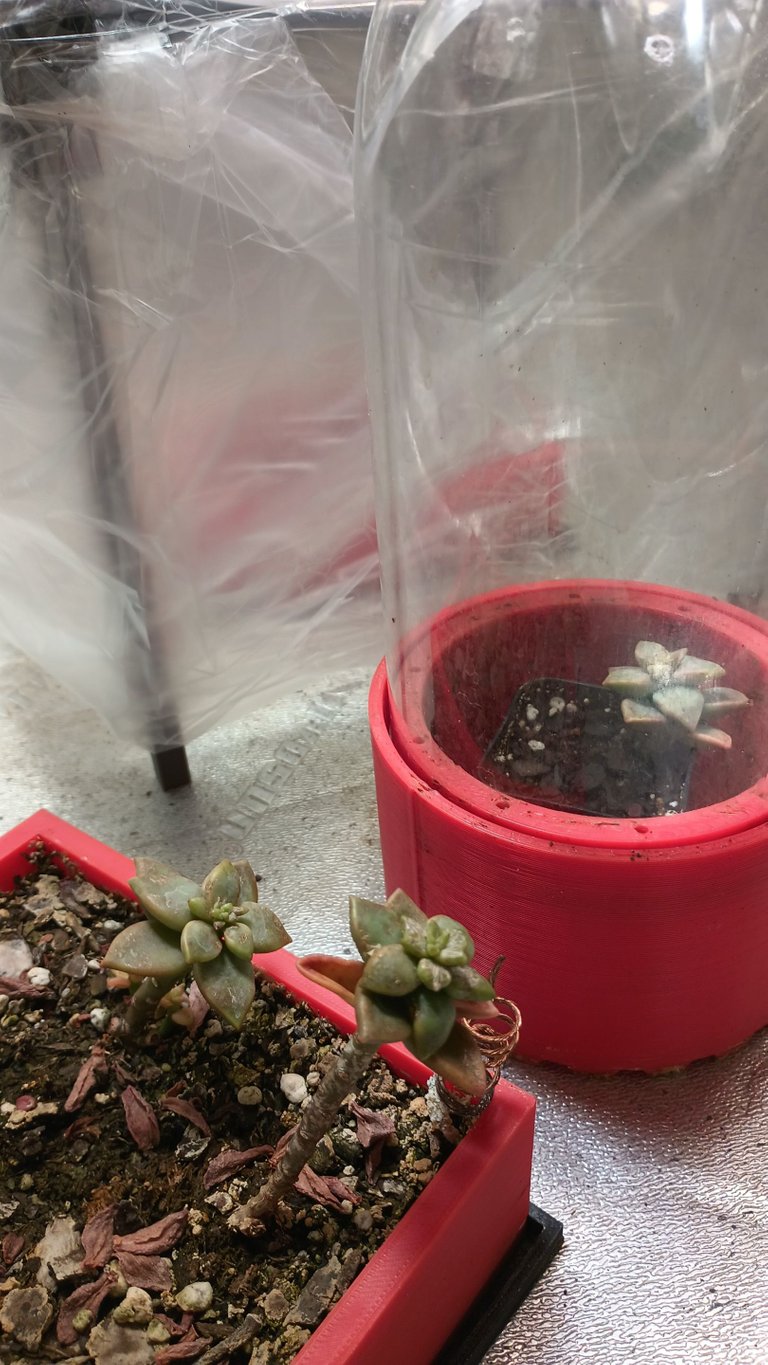 ---
A very sick Graptosedum...
Unfortunately this plant has succumb to some type of infection, and is not doing well at all. I've isolated this plant and am figuring out a treatment as an attempt to save it.
I've had this plant for years, and this is the second time it came down with this type of sickness. I almost lost it the first time a few years ago, but somehow saved it from cloning a single petal.
I do not know what the outcome will be, but this is what I was referring to earlier with how our plants can become sick if we have issues in our life.
The great thing about plants though, is they help with these issues. A type of symbiotic feedback resonance, and they certainly know if you love them.
String Of Hearts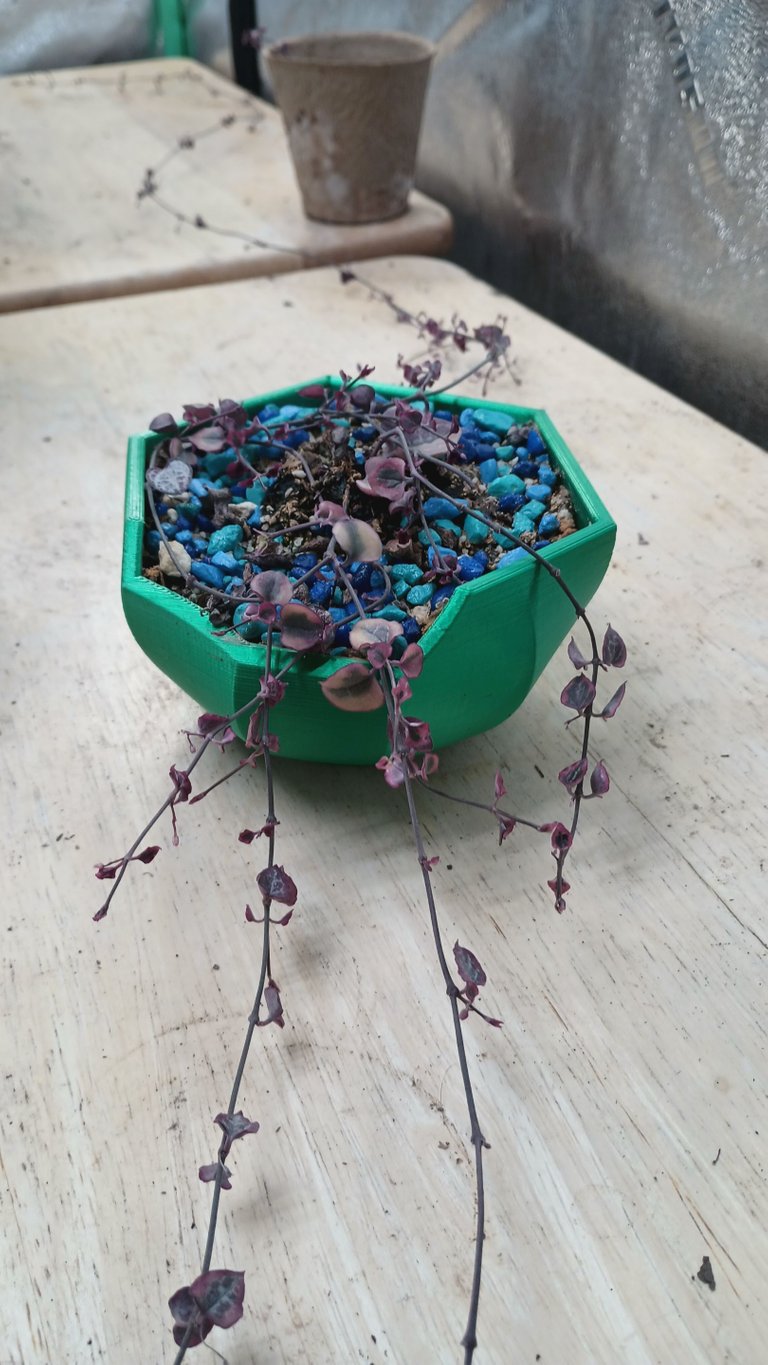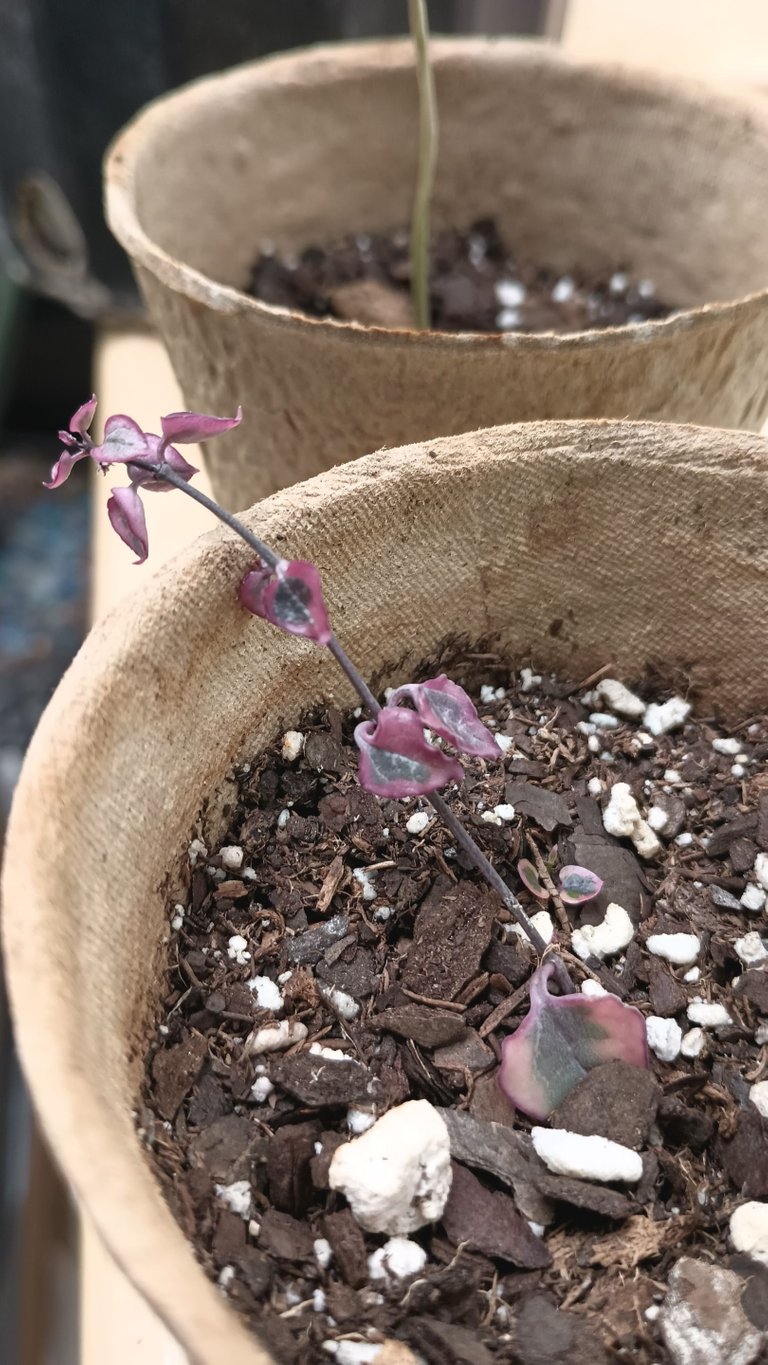 ---
Possibly one of the coolest plants I'm currently growing, the String Of Hearts.
This is a type of succulent that grows like a vine.
It actually grows pink hearts, and is very hardy and easy to maintain.
It grows like a weed and is super easy to clone.
Aloe Vera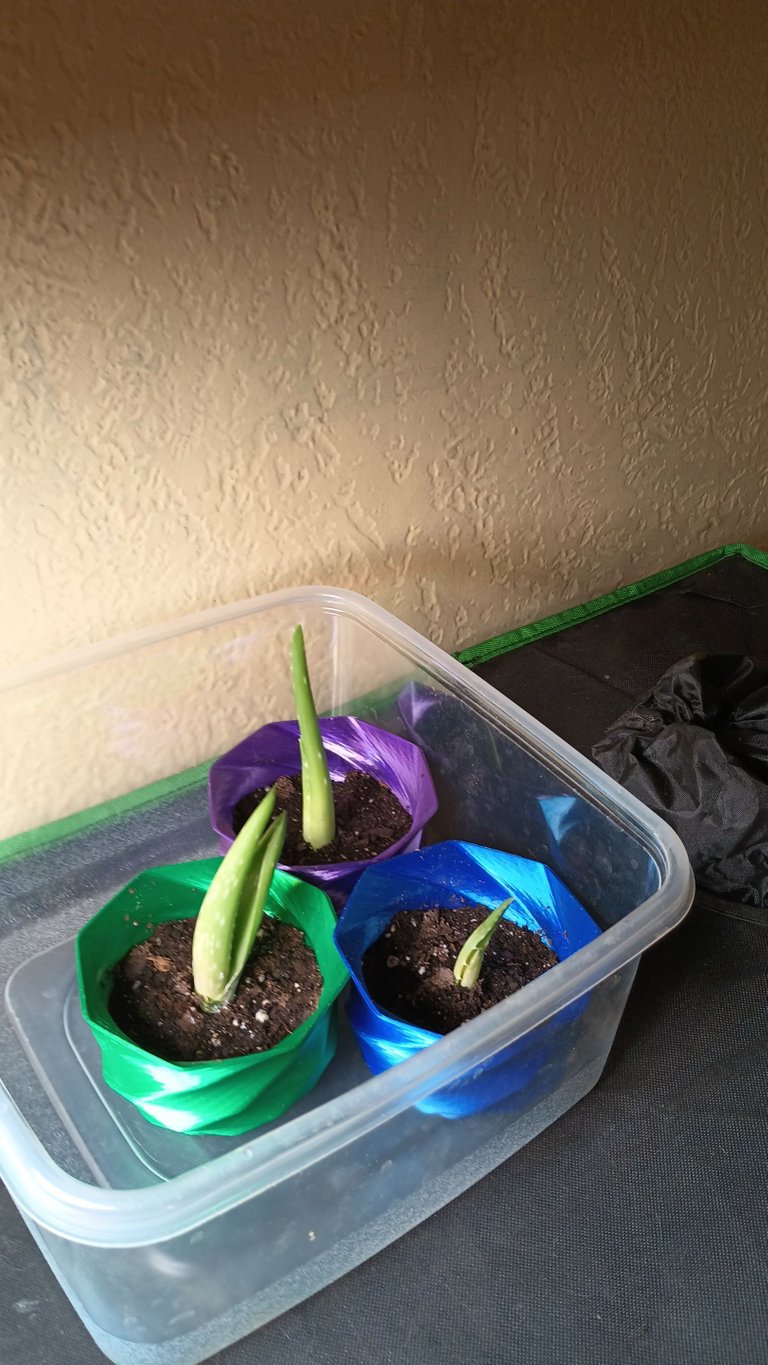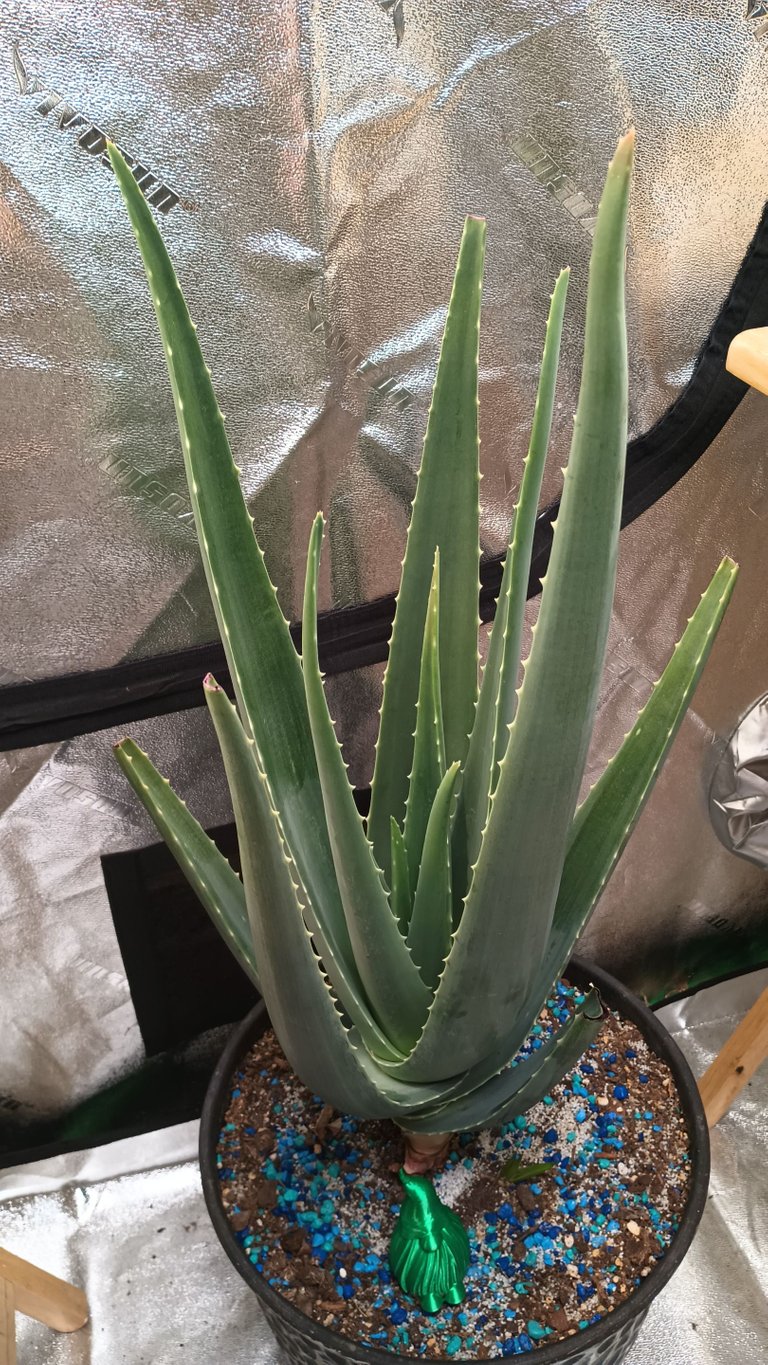 ---
Monster size in my opinion...
Despite how healthy it looks, it's a little sick..
That is why some of the tips are cut off. The aloe was exhibiting signs of "rust" condition. This can be caused from a few different things, and I am not sure if there is a fungal infection.
After performing some surgical work on it, the plant seems to be very vibrant and making a recovery.
I will be researching on fungal treatments anyway, as I need to treat the Graptosedum.
It may even have been the smaller succulent that made this aloe sick. I do not know for certain, but I believe plants share a symbiotic relationship and can definitely have strong effects on one another in terms of overall health.
It has been producing a massive amount of pups, which is usually a sign of great health for aloes.
Even after pulling all the pups, there's another one emerging one day later that can be seen in the photo above.
I'm taken back with this aloes propensity to pup it up :D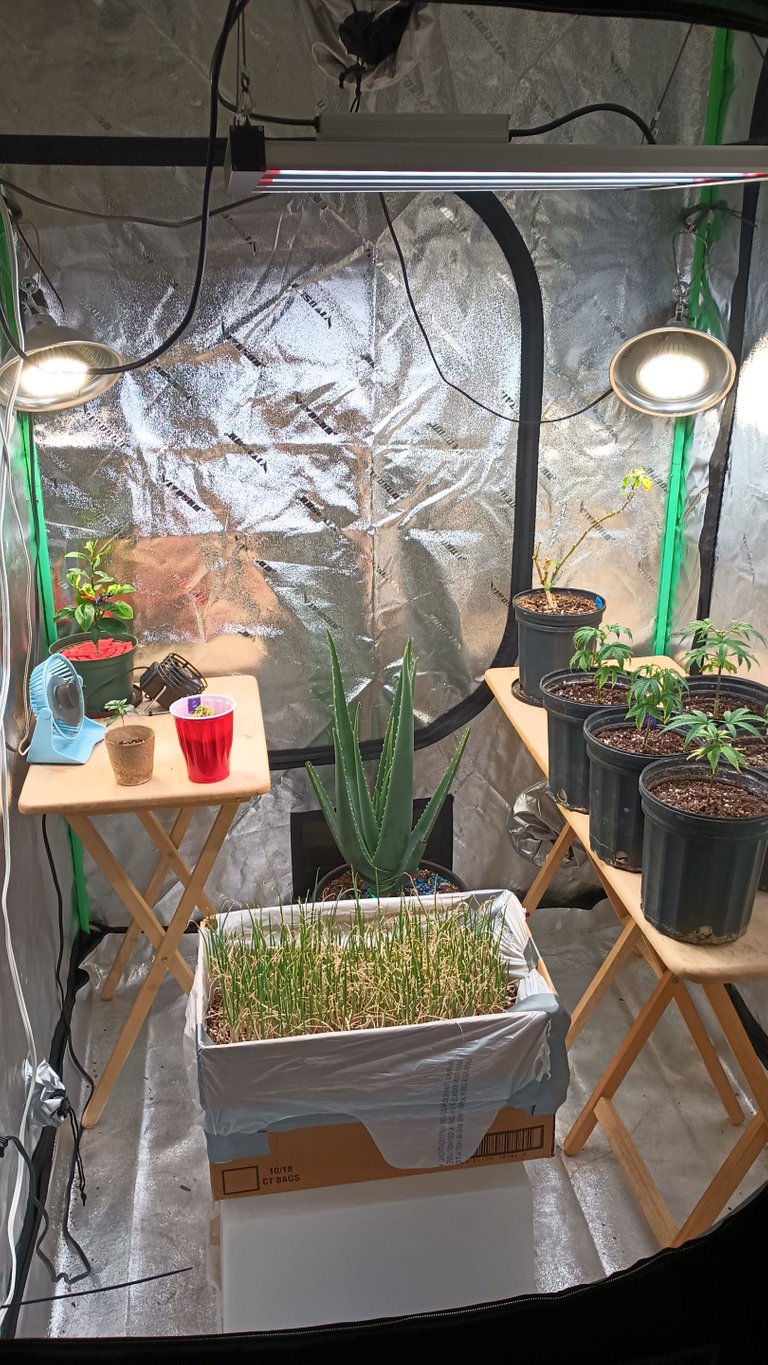 ---
I have a box of green onions that are regenerating new growth after a harvest a few weeks ago. I just chop them down to the base, use them up and more regrow.. I no longer have to buy green onions for cooking.
Noticeable throughout the post are all kinds of things 3D printed.
From soil covers, to training clips, to the pots that contain the plants themselves.
All made possible by this here machine: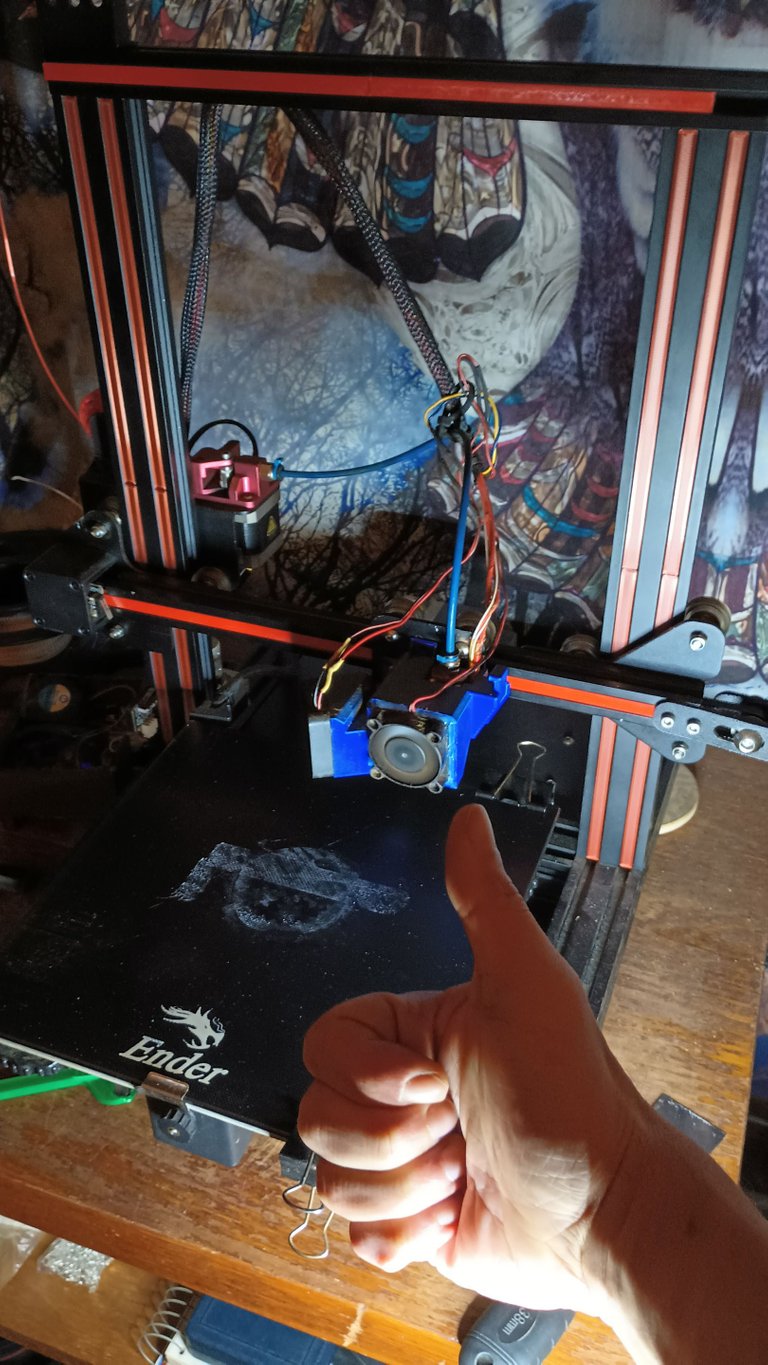 ---
This is a 3D printer. Specifically an Ender 3 V2.
It's not super simple to operate one of these things, and requires constant maintenance, but in my opinion it's totally worth it.
There's a whole new world of opportunity that opens up when having a 3D printer. It solves so many problems in the home with creative solutions, which cost pennies to produce, versus what it might cost to buy what can be created cheaply with a 3D printer.
It's also great for artistic things, and little fidget toys, even drones and different types of robotics. 3D printing is seriously cool.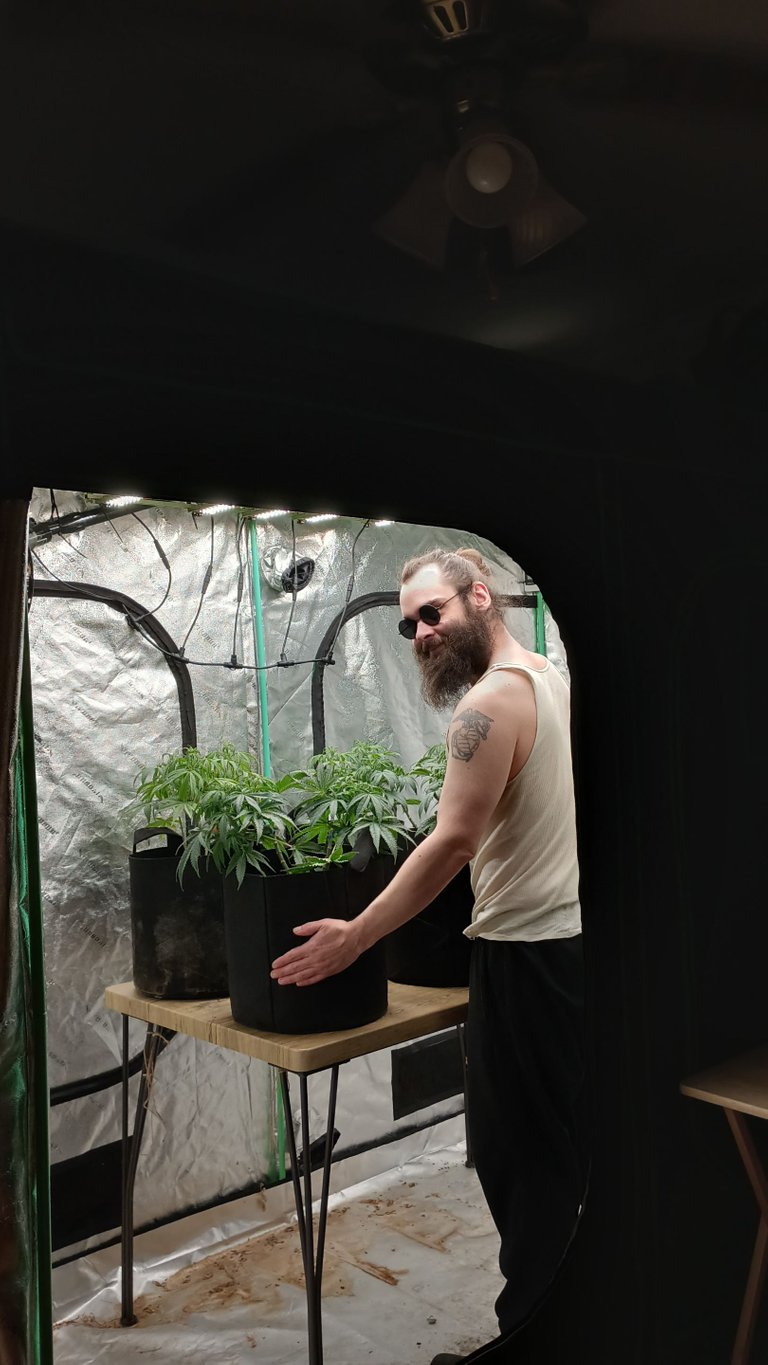 ---
So that's what I have going on these days.
I'm very behind on things... I have lots of cleaning I'm behind on, and have just been trying to maintain things. It's a lot of work but I'm always up for the challenge.
Soon I'll be doing a major cleaning of this tent.
I need to pull everything out and give it a good scrub down before I start the flowering process.
I'm going to do my best to maintain an active blog these days.
I like to produce the best quality content I possibly can without redundancy, so I may start mixing up my blog a little with other topics, creative writing, attempts at artistic photography, 3D printing posts, and maybe even some guitar stuff in the future.
What do you all think of futuremind's indoor garden?
I would love to read your thoughts in the comment section! And time is a valuable commodity, so I always do my best to respond and give love back to my amazing peeps :)
Thank you for stopping by,
Have a great day! -@futuremind

---
---