Day 1 - Germinating Wedding Crasher, Lemon Drip, Big Mack Superstar Cannabis Seeds
Hello Everyone,
After a fifty percent failure rate with the last germination, I decided to germinate some more of the Lemon Drip and Big Mack Superstar cannabis seeds. I also purchased an ounce of a verified strain Wedding Crasher from a local grower recently, and the ounce is almost gone but gave me one healthy seed in the entire bag. There's still about 3-6 grams left and I'm hoping to get at least one more seed from it, but since I've only found one out of almost an entire ounce, the odds are not high. I'm grateful for the one anyway and have chosen to germinate it without waiting.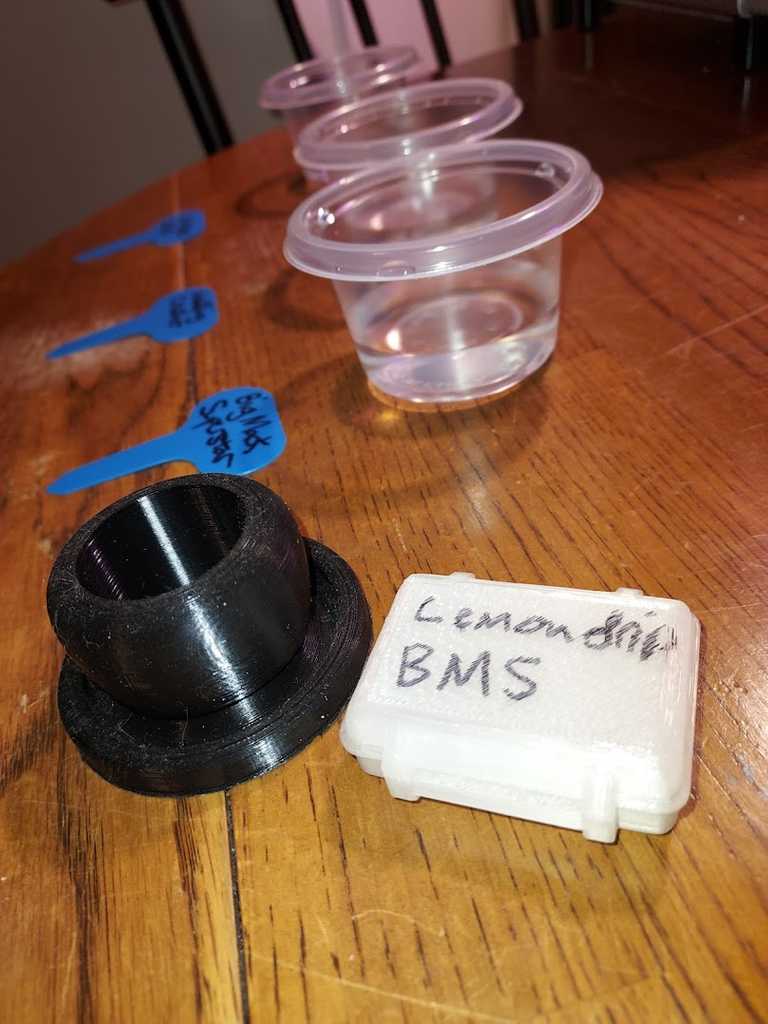 ---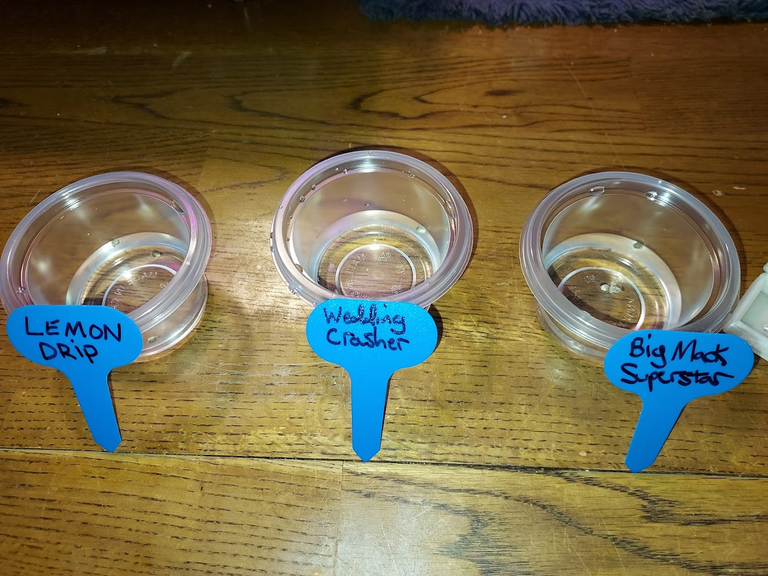 ---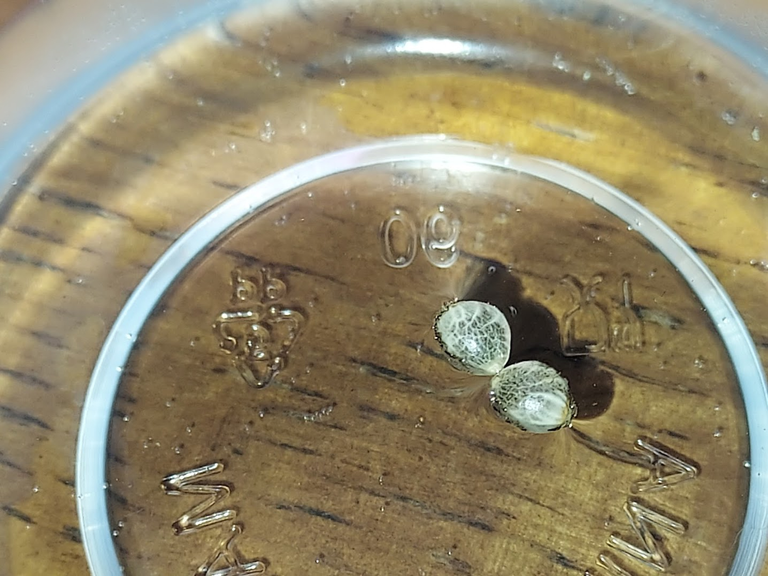 Big Mack Superstar

---
As we can see these BMS seeds are extremely healthy. They are probably the most healthy seeds I've ever seen and I'm not exaggerating. They look like they are ready to explode and are undoubtedly some beast genetics produced by an expert grower.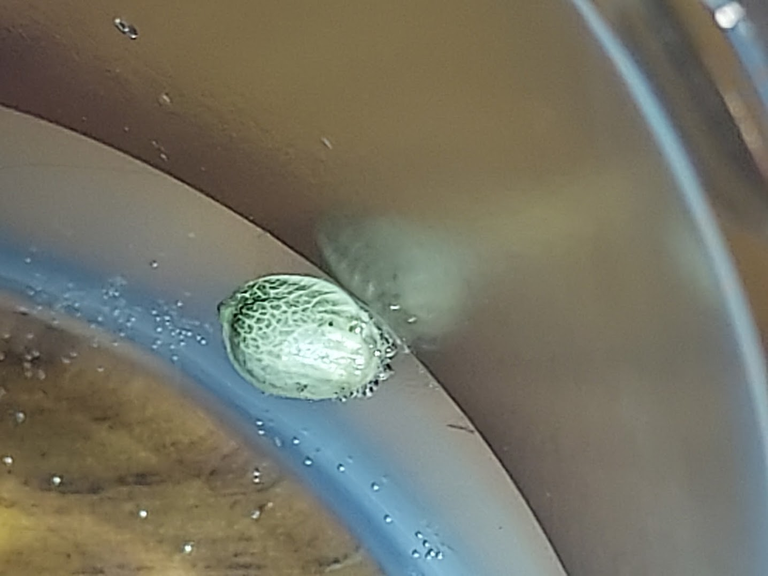 Wedding Crasher

---
This Wedding Crasher seed looks pretty healthy and mature as well, and since it is the only one I have, my fingers are crossed that it will germinate with no problems.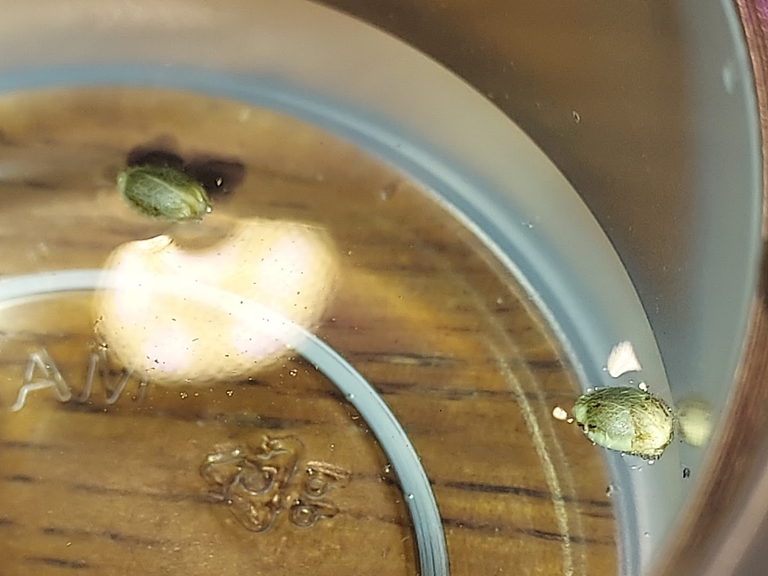 Lemon Drip

---
Since futuremind likes to prepare for the future, I saved the healthier looking Lemon Drip seeds for the next round. Since I had 0% success with the last germination of Lemon Drip, I'm hopeful these last four seeds will produce at least one or two healthy plants. I feel confident that I will produce good results with the last four.
To say 0% success rate is somewhat inaccurate, because I did get one germination, but since it's looking like a dud and not growing, I'm considering it a failure, even though it germinated. It makes me sad that the first round of Lemon Drips were a failure, but this is how things go sometimes with growing plants.
As I type this, I have these seeds in a 10% hydrogen peroxide soak. I'm going to soak them for about 30 minutes and then move them to the wet paper towels in an enclosed Tupperware container where they should germinate within one to three days.
I've been typing for about a half hour so it's time to remove these seeds from the soak and take some photos for the rest of this post...
.....
....
...
..
.
Let's move them to the paper towels now...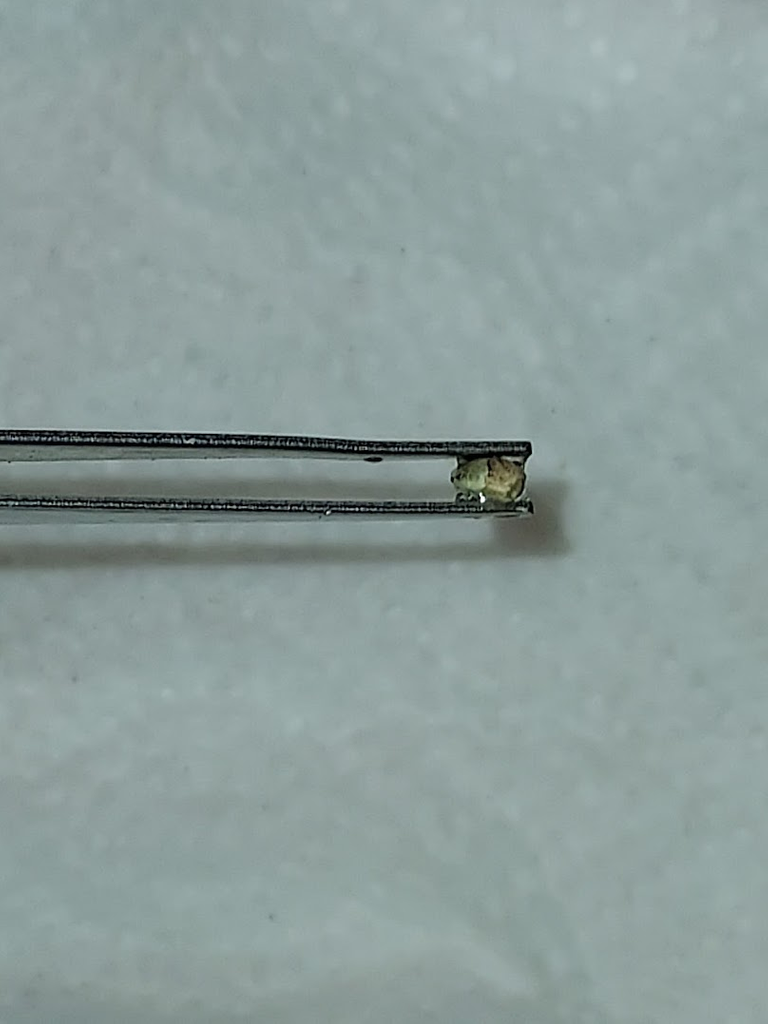 Surgical with it.

---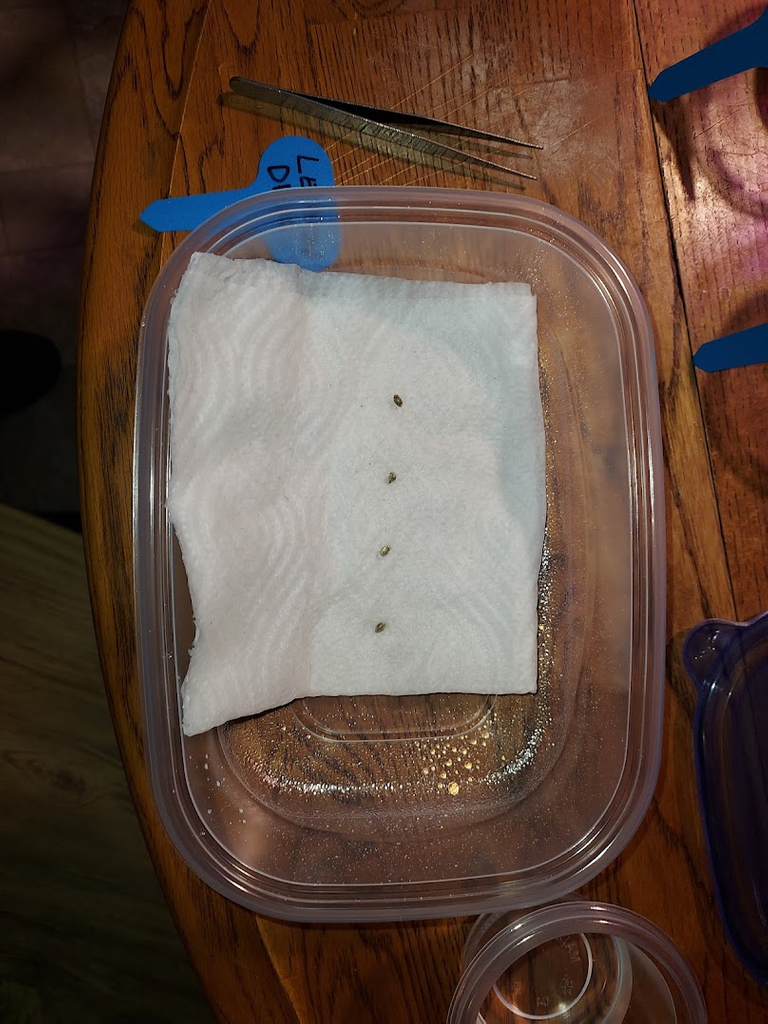 Four Lemon Drip seeds.

---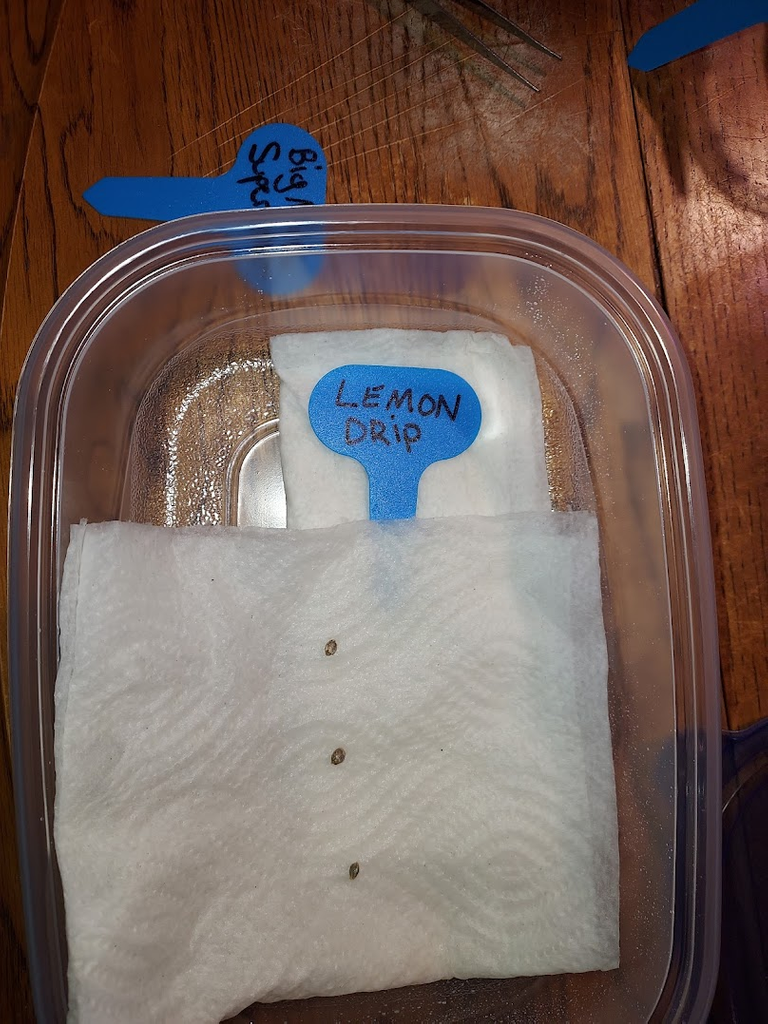 Three Big Mack Superstar seeds.

---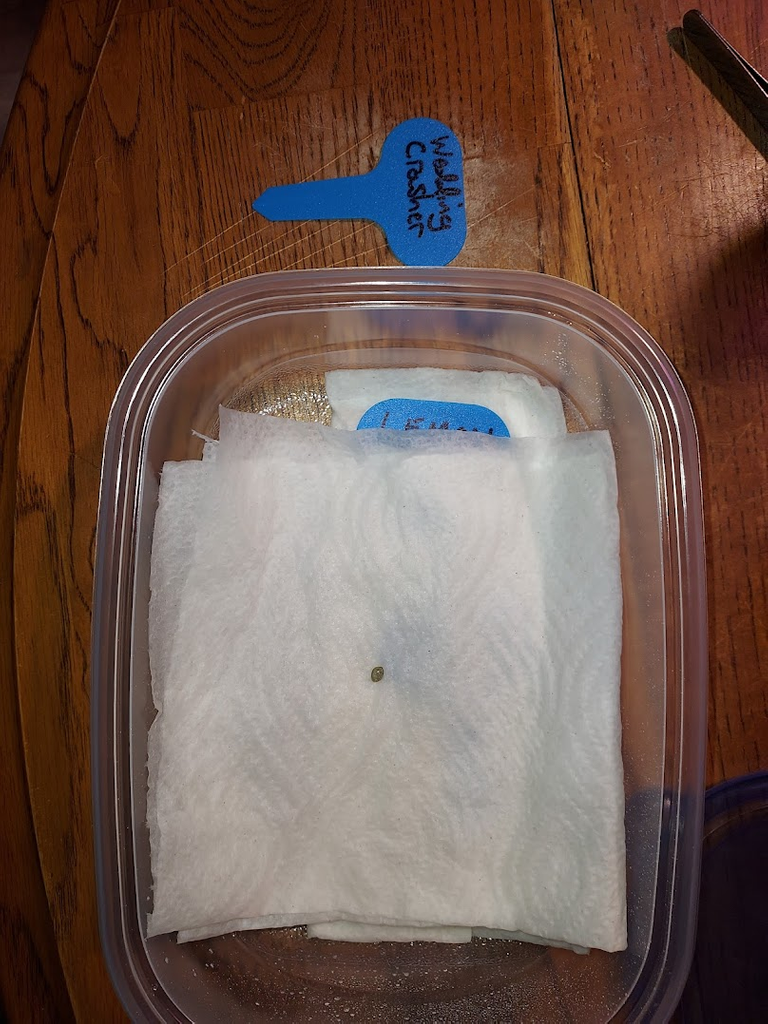 One Wedding Crasher seed. 🤞

---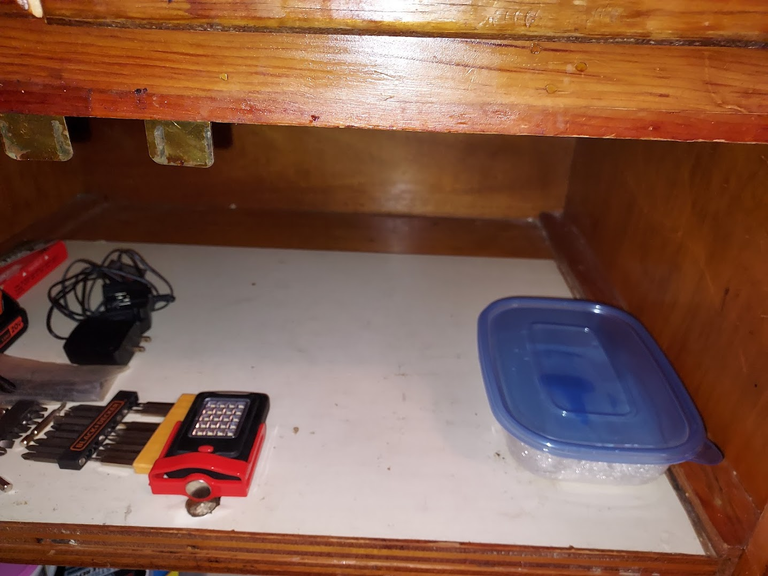 Placed in a dark area, covered and dampened but not saturated.

---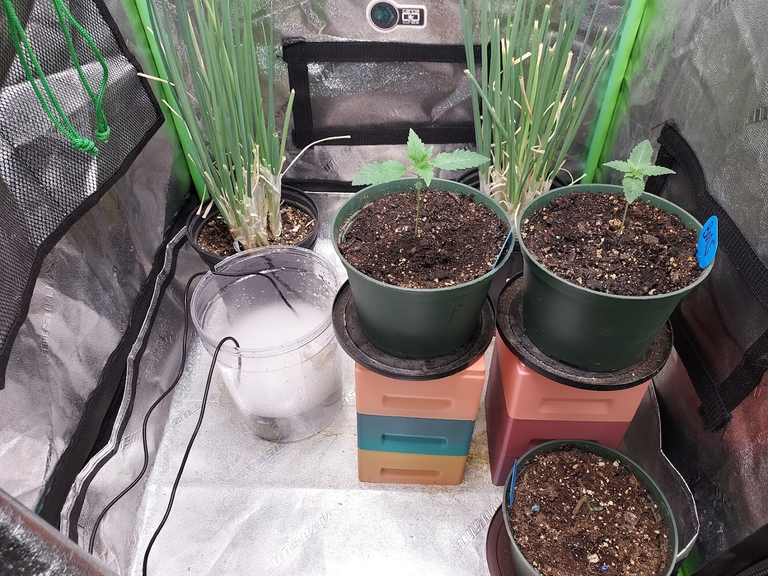 ---
I raised the BMS seedlings with 3D printed stacking containers and put my homemade humidifier in the tent :)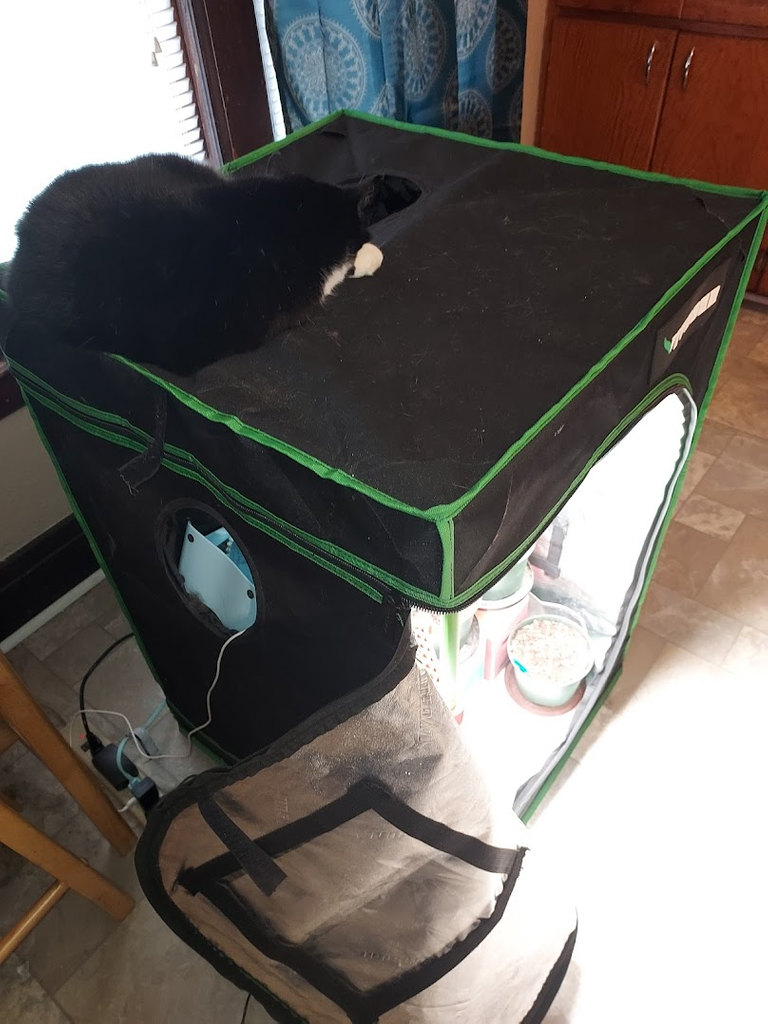 ---
I have to clean the top of the tent and place something hard on it, with some blankets, because Covid the kitty does not take no for an answer and this is his sleeping spot whether futuremind likes it or not... I don't want to deprive him of his favorite place to sleep, so I will just make it more suitable (and safe) for him, which will make me more comfortable with his defiant persistence to sleep on the tent. Covid always get's what he wants. 😅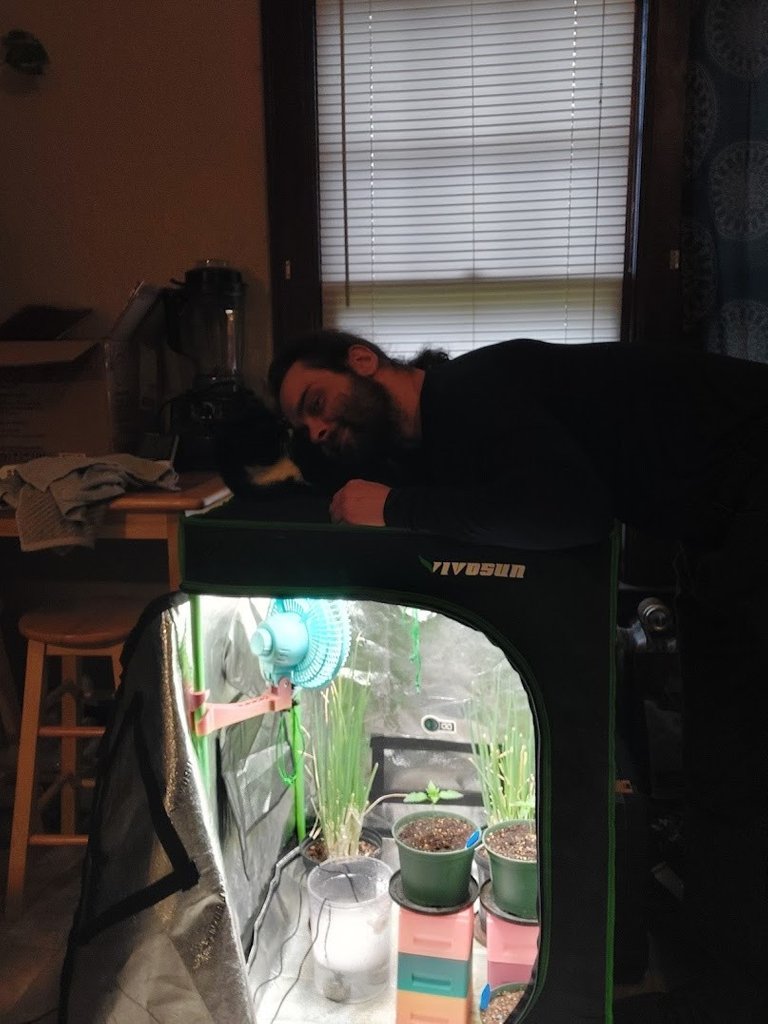 ---
That will do it for this indoor cannabis garden update.
What do you ladies and gentlemen think of this germination process and how I manage my tent?
I would love to read your thoughts in the comment section below!
Your time is a valuable commodity, so I always do my best to respond to all of the wonderful engagement that I receive. Your engagement and support means a lot to me and kitty Covid, thank you!
Thanks for stopping by, have a great day! -@futuremind
---
---