Cannabis Update - Identifying Males

Hello Everyone,
Today I identified some males in my flowering tent.
I have two different strains growing currently:
Big Mack Superstar
Miracle Mack
I've never grown Miracle Mack before and I'm super excited about it!
Big Mack Superstar I've grown before and was very impressed with the final results.
Let's have a look: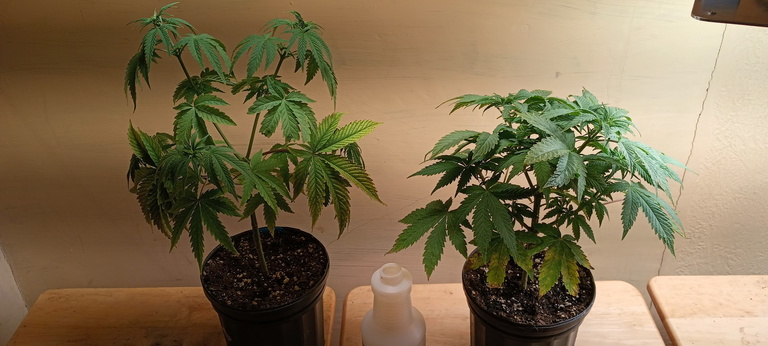 ---
I identified three males today but only took pictures of two of them, because I identified the other one later on..
Two of the males were Big Mack Superstar and one male was a Miracle Mack.
The other three plants are not showing sex yet.
Fifty percent male is not the luckiest batch, but I'll be happy if the other three turn out female.
Usually female cannabis plants take a little longer to show their sex, so this is a good sign that I found three males all at once.
Let's have a look at the male parts.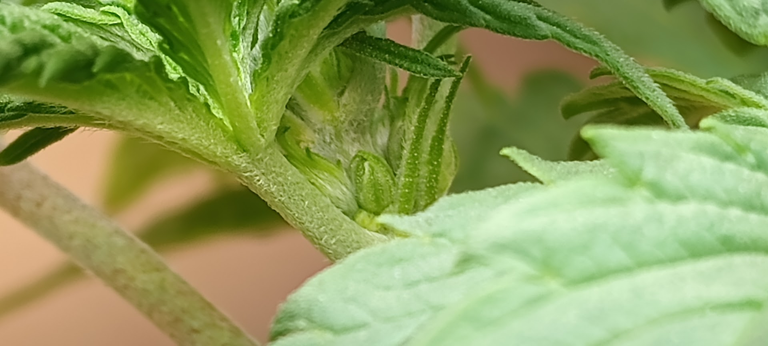 ---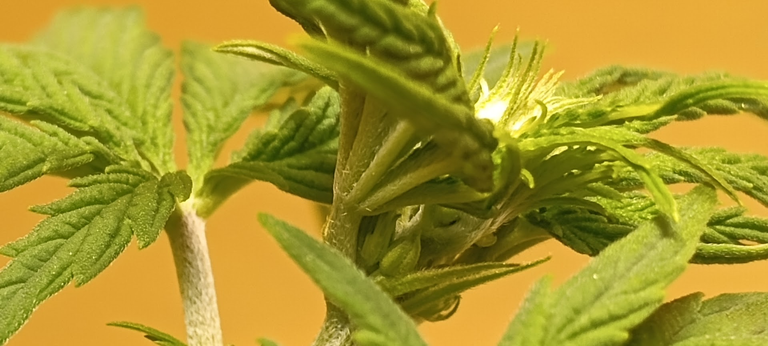 ---
Those little "ball sacks" are a male identifier and hold the pollen for impregnating/seeding the females.
This is undesirable however and we want to get rid of the males. In this case I am keeping one male to seed a branch and will try to create a new strain from these two known strains.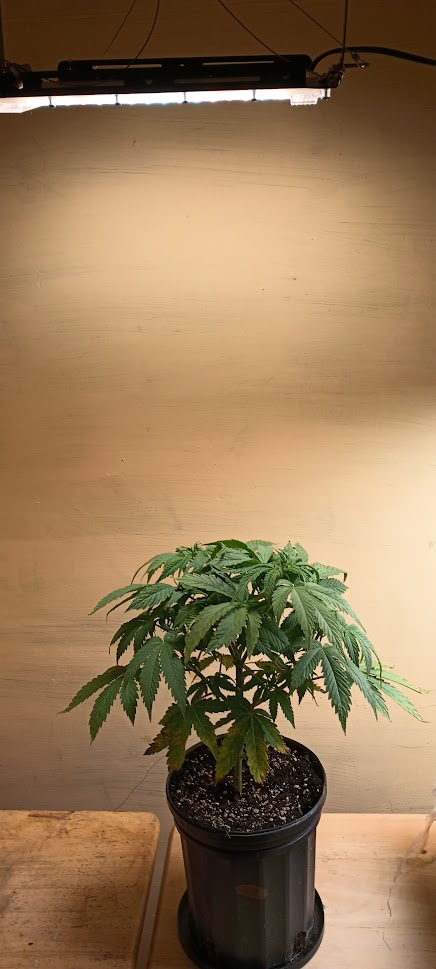 ---
This is a male Miracle Mack, and is my choice for a breeder because of its short and stout plant structure. The idea is that it will pass its genetic traits onto the new plant. I've never seeded cannabis before so this will be a new experience for me.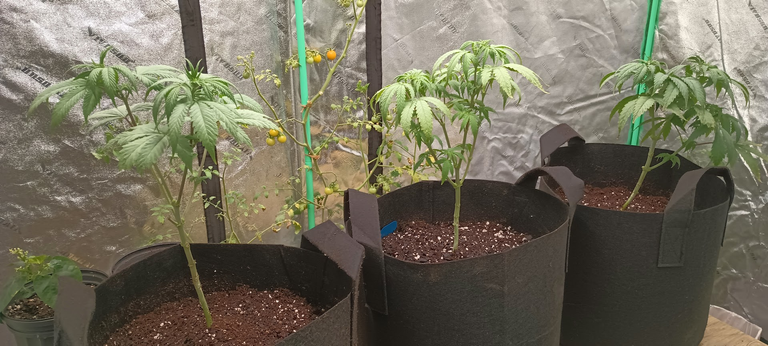 ---
The remaining three plants are two Miracle Mack's and one Big Mack Superstar. The Big Mack Superstar is in the center with the blue plant label.
They have not shown the female pistils yet, but the odds are in my favor since half of them have shown male.
I transplanted them in larger containers and now I just have to maintain watering and wait for the anticipated flowering to start.
We can also see some ripening tomatoes behind the cannabis plants :)
What do you guys think about creating new cannabis strains?
I would love to read your thoughts below in the comments section!
Thank you for stopping by,
Have a great day! -@futuremind
---
---