Cannabis Photos + Harvesting Lemon Drip and Big Mack Superstar!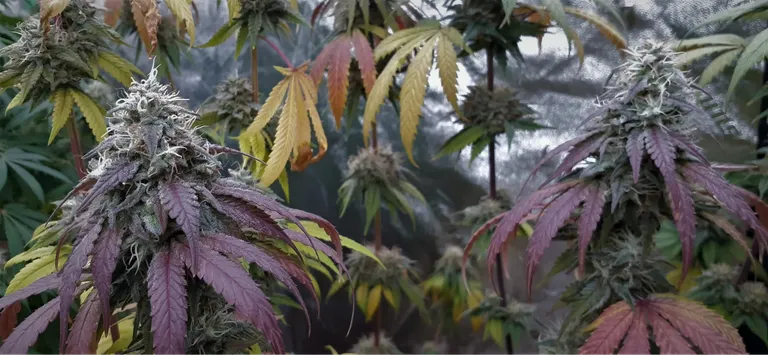 Bangarang Cannabis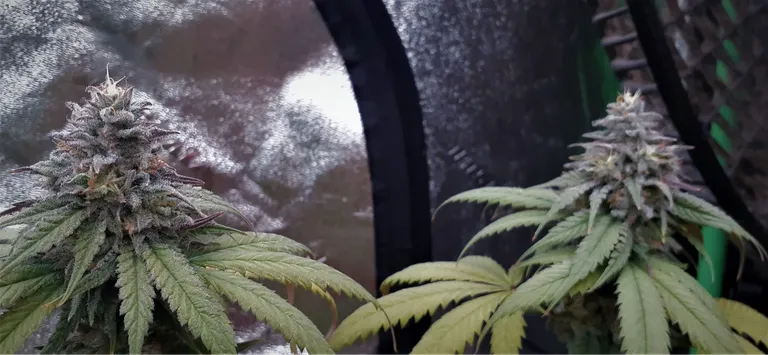 Unknown Strain Cannabis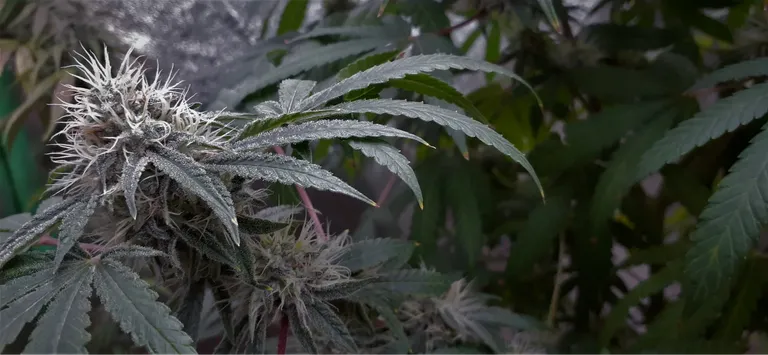 Lemon Drip Cannabis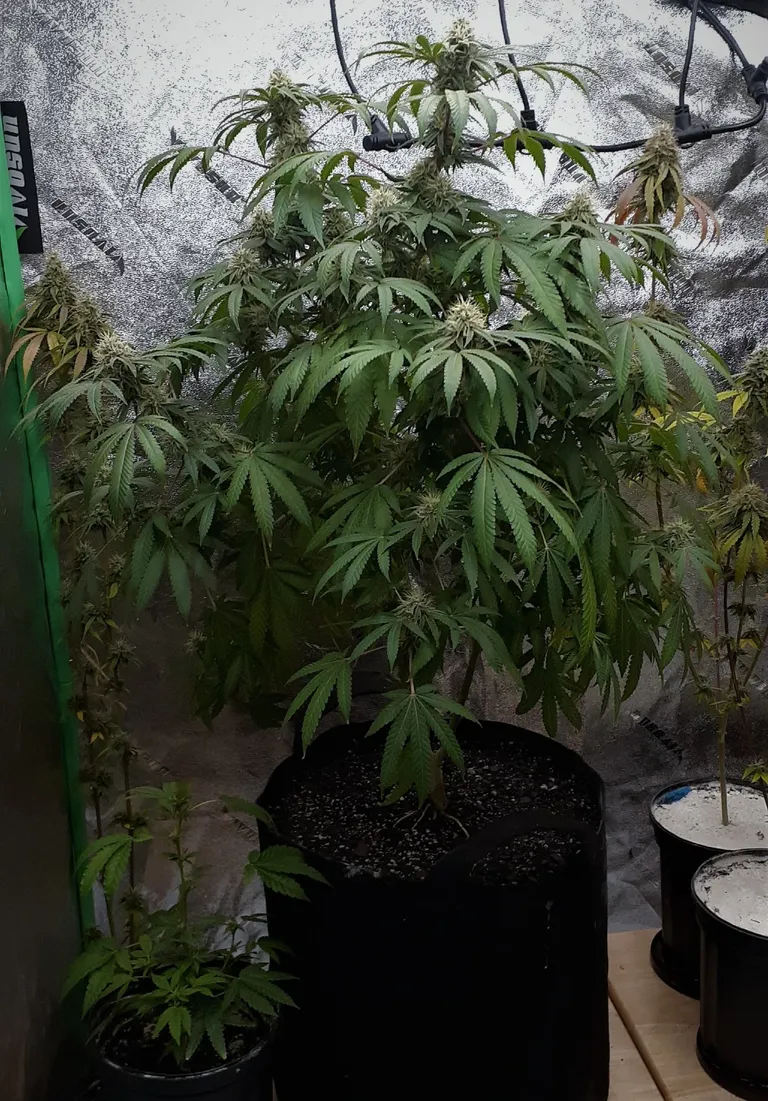 Lemon Drip Cannabis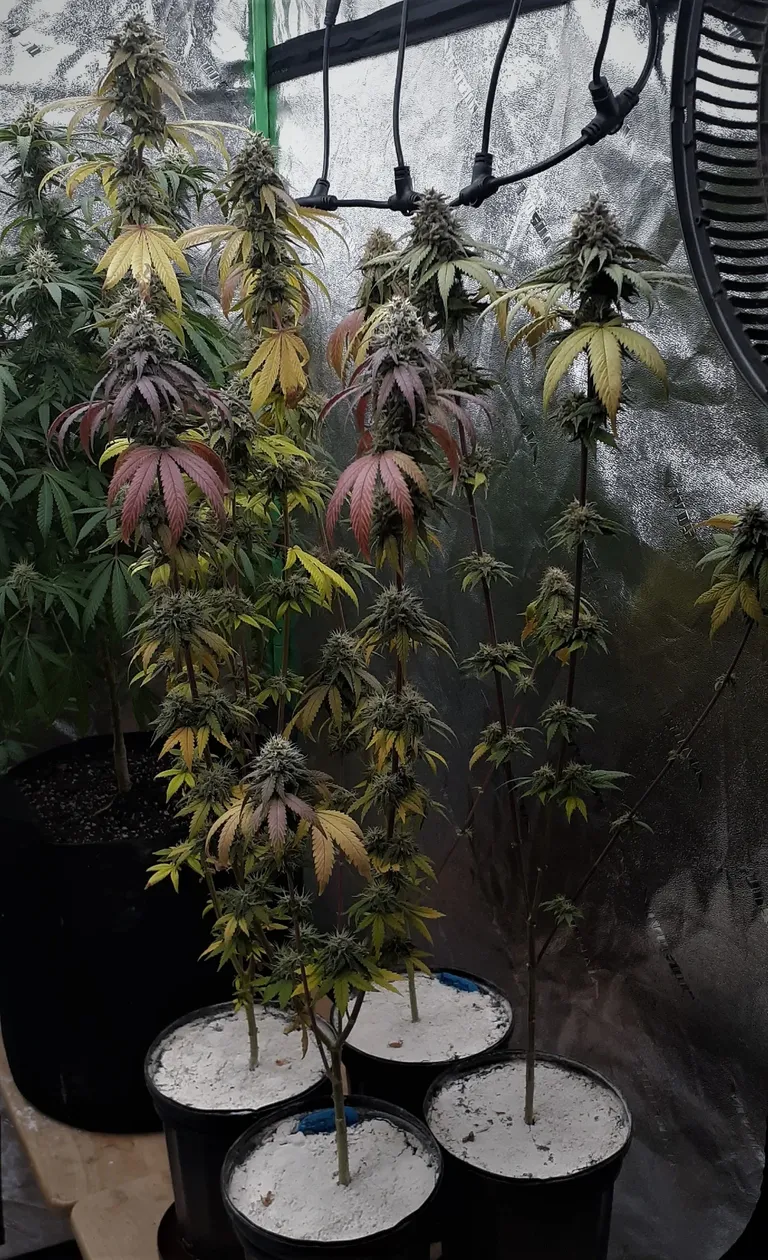 Cannabis Plants Getting Close To Harvest Time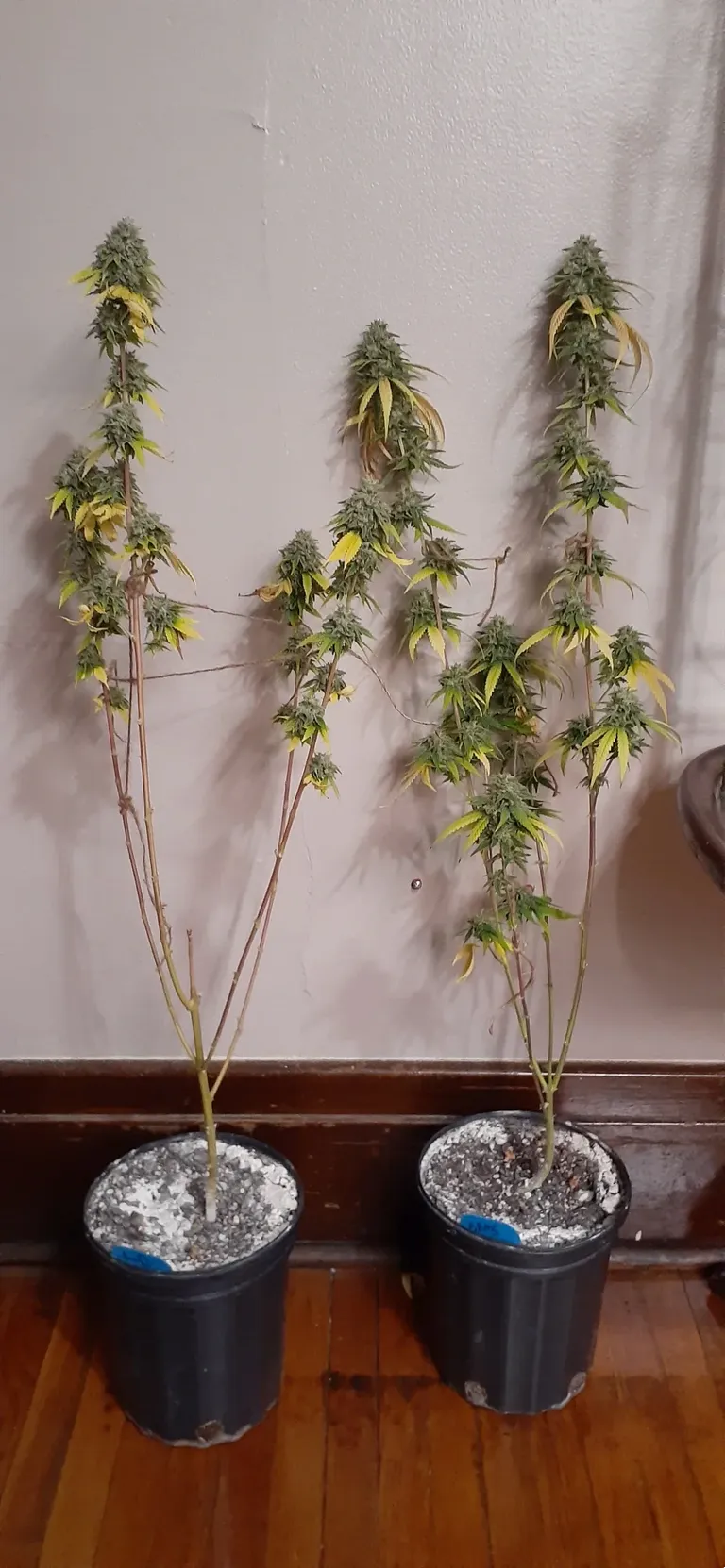 Big Mack Superstar (right) Lemon Drip (left)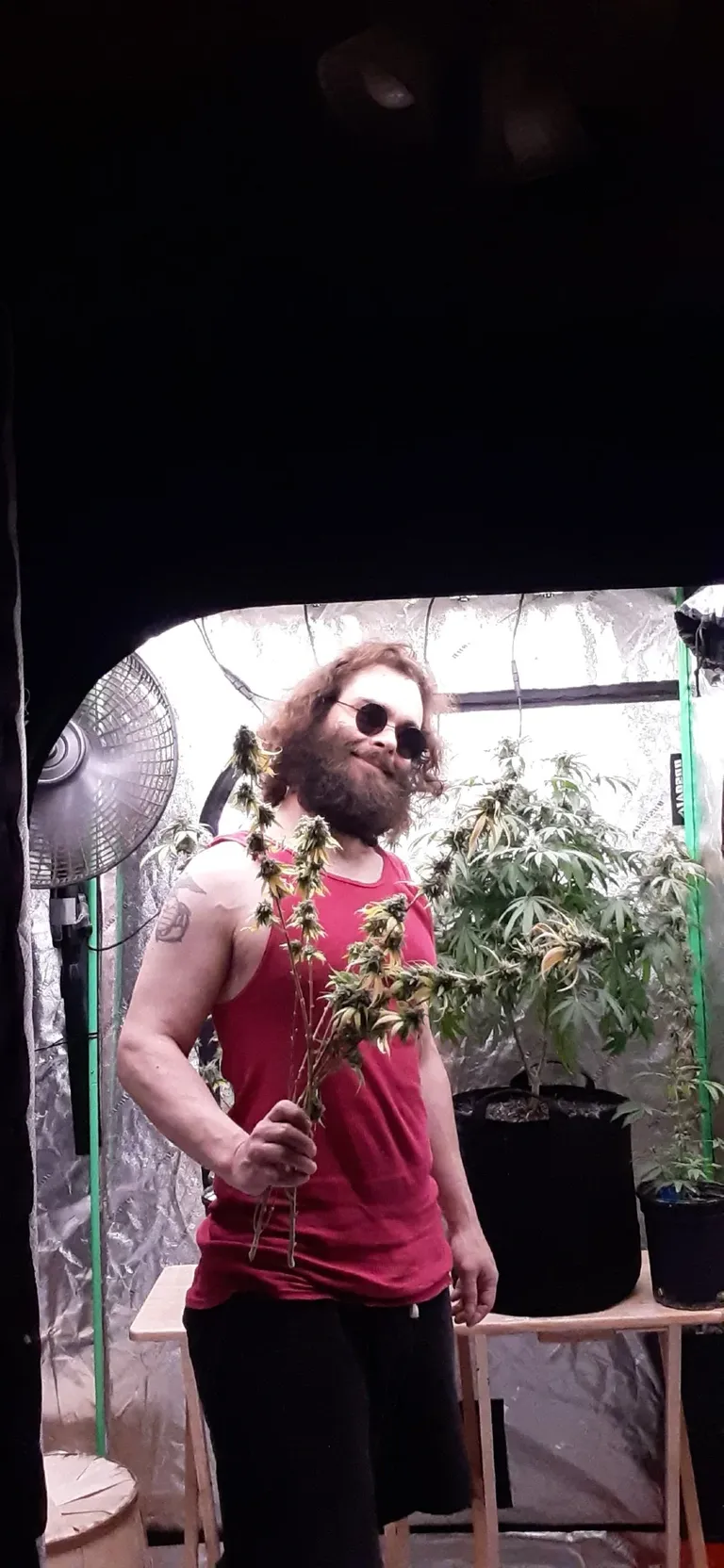 Harvested!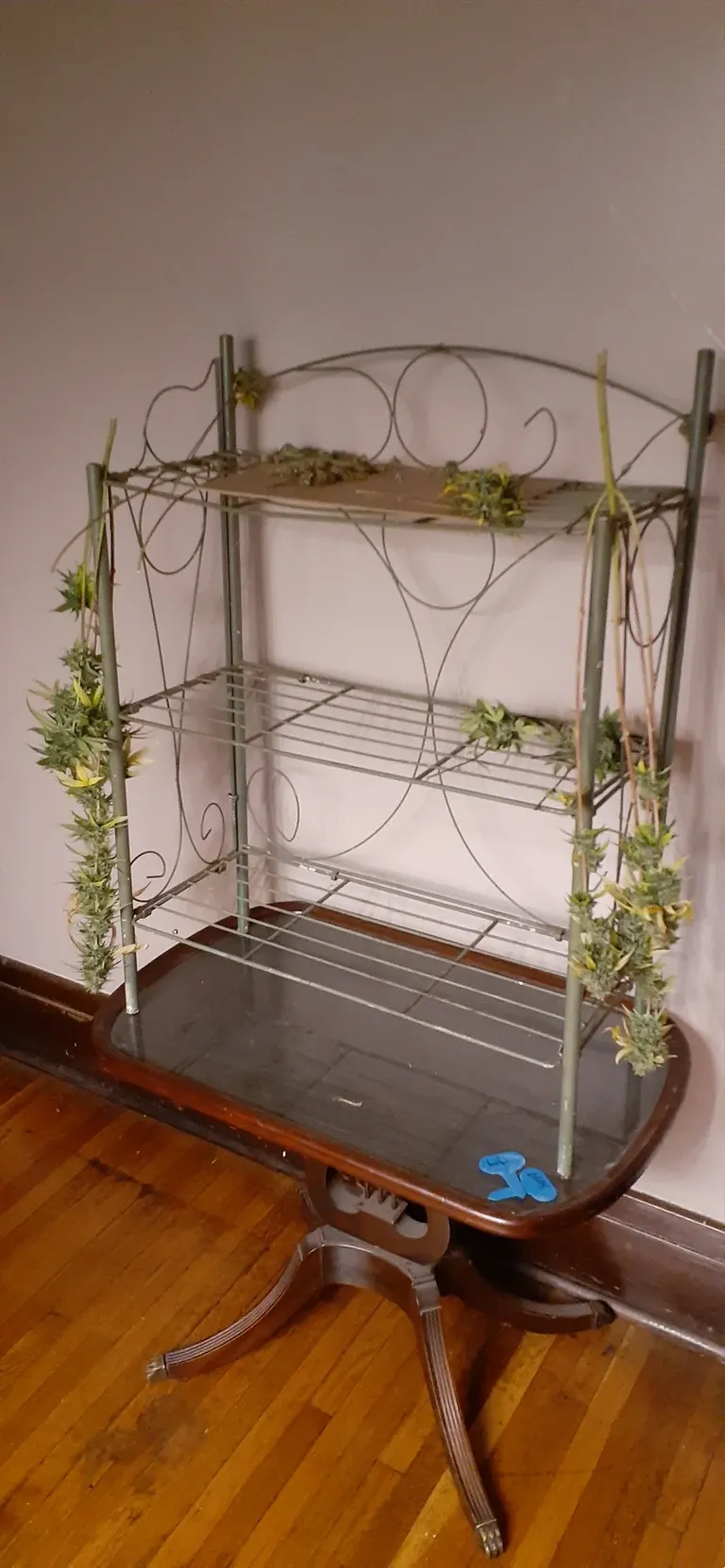 Hanging On The Drying Rack
Hello Everyone,
Today the cannabis flowering tent is very breathtaking, with an array of colors unlike anything I've ever produced before.
I was going to harvest the Lemon Drip and Big Mack Superstar plants a couple of days ago but decided to wait a little longer. A big thank you to the @canna-curate community for helping me come to the proper determination. It was definitely the right choice to wait a little longer!
Could these plants have gone a little longer? Probably, but I just feel now is the time. We can see most of the fan leaves have dropped, and all the remaining leaves are pretty yellow. From this point a little extra growth might have been possible, but at the risk of reducing potency through degradation of the active cannabinoids was not something I wanted to play around with. I'm a quality over quantity kind of guy.
The last three photos show the two plants that were harvested right before composing this post. The Lemon Drip is on the left and the Big Mack Superstar is on the right. Whoever guesses the dry weight the closest will win one hundred weed tokens, anyone who participates in guessing will get twenty five, and anyone who doesn't guess might not have read the post and missed out on some free weed tokens hehehe. Please feel free to guess the dry weight. I don't do wet weighs. I think these are relatively small harvests, as they are small plants and not very heavy. There's no set date for when I will announce the dry weights, but probably in like a week, and I'll send out the tokens after that post is done.
Aside from that there isn't much else to report on. The vegetation room is pretty packed with plants. I have three Miracle Macks leaving seedling stage right now and they are looking pretty happy and healthy. We'll take a look at those vegetation plants in the future, for now I'm reporting on the flowering plants exclusively because I have a nice variety and they are super beautiful :)
What do you all think of these cannabis plants?
I would love to read your thoughts in the comments section!
Thank you for stopping by, have a great day! -@futuremind
---
For the best experience view this post on Liketu
---
---