Cannabis Clone Experiment
Hello Everyone,
Today I am conducting a clone experiment.
Let's have a look at the experiment!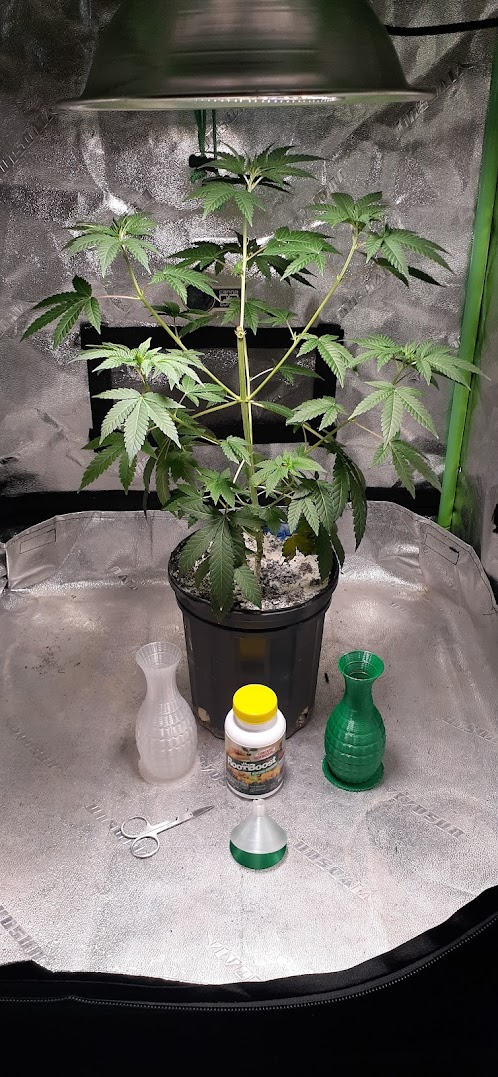 Preparing The Experiment

---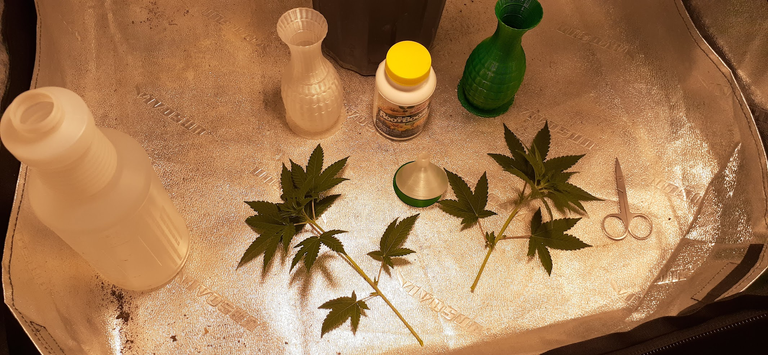 Lemon Drip Cannabis Clippings

---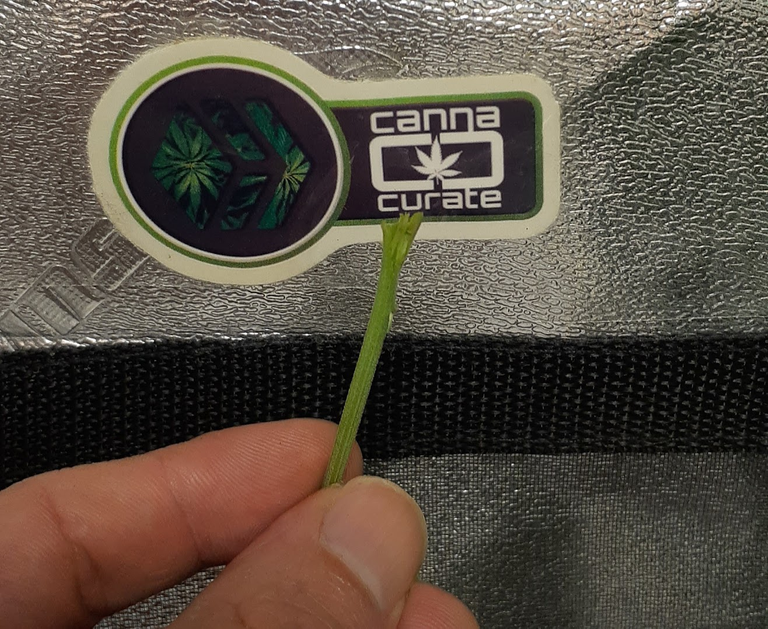 Cutting Slits For Hormone Absorption and Root Growth

---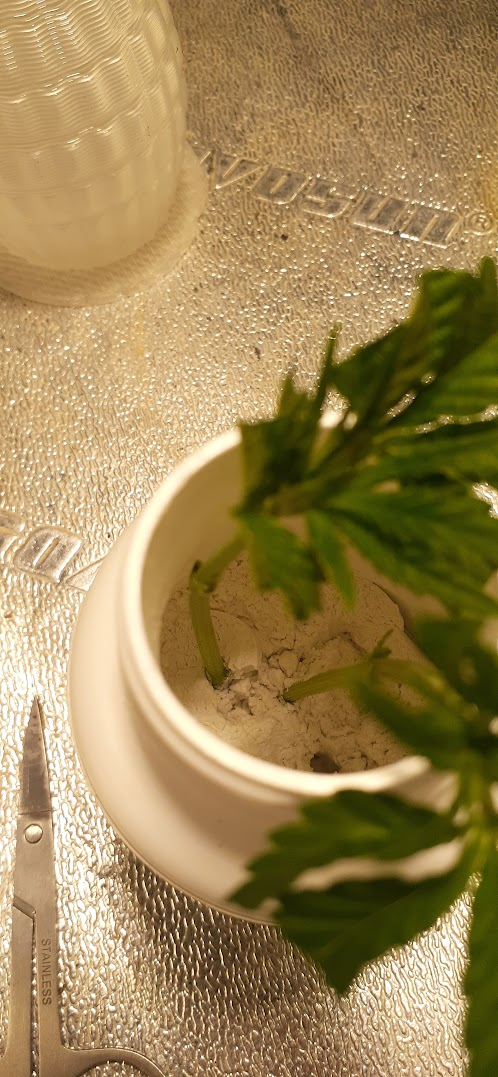 Applying Rooting Hormone

---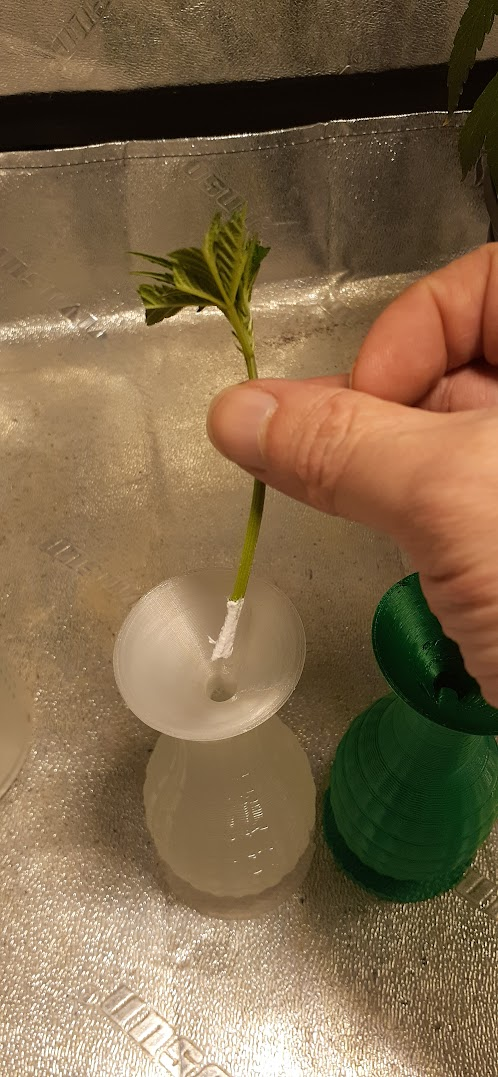 Inserting Into Vase

---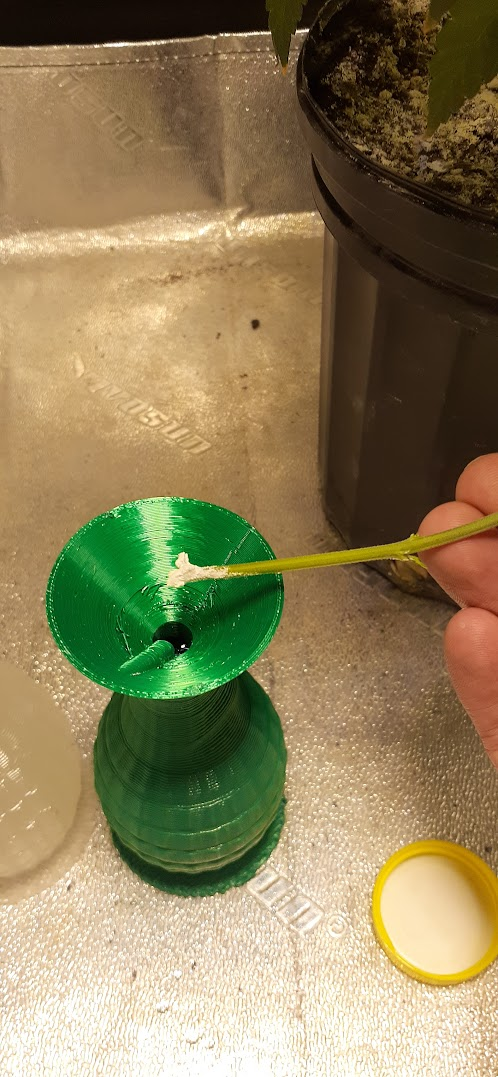 Inserting Into Vase

---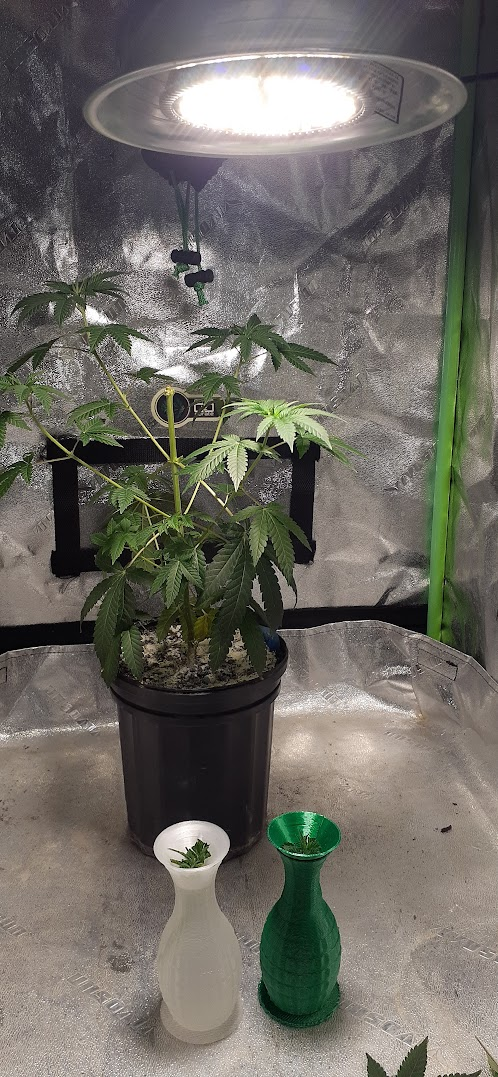 Insertion Complete

---

Admiring My Work

---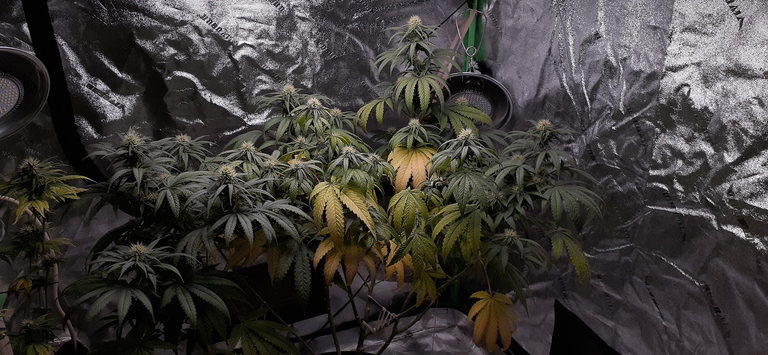 Big Mac Superstar

---
After successfully coming up with a system that I feel is efficient for cloning, a fellow cannabis grower raised the question of:
"Can't algae buildup occur and cause issues with root growth in that clear vase?"
I have heard this before but I do not know the full effects of having exposed clippings to light.
Algae buildup could occur and could cause some issues, or maybe not? I am growing these in a tent under artificial light and am curious to see what happens here.
My thoughts are the extra light through the vase could help speed the process up, or it could be detrimental. I really do not know, which is the reason for this experiment!
I 3D printed two vases, one clear and one green. The green one should keep most of the light out as desired.
Both clippings have been taken from the same plant Lemon Drip cannabis, at the same exact time, and will be in the clone tent together under the same exact conditions.
This seems like a proper experiment to me because all conditions are exactly the same except for the fact that the clear vase is... well... clear! :D
I'll check on these clippings everyday and will let everyone know the progress of this experiment.
What do you all think? Did I forget anything or make any mistakes, or did I do something that you would have done differently? I would love to know in the comments!
Thanks for stopping by, have a great day! -@futuremind
---
---