Big Mack Superstar - Final Weight, Curing Time.
Ready For Curing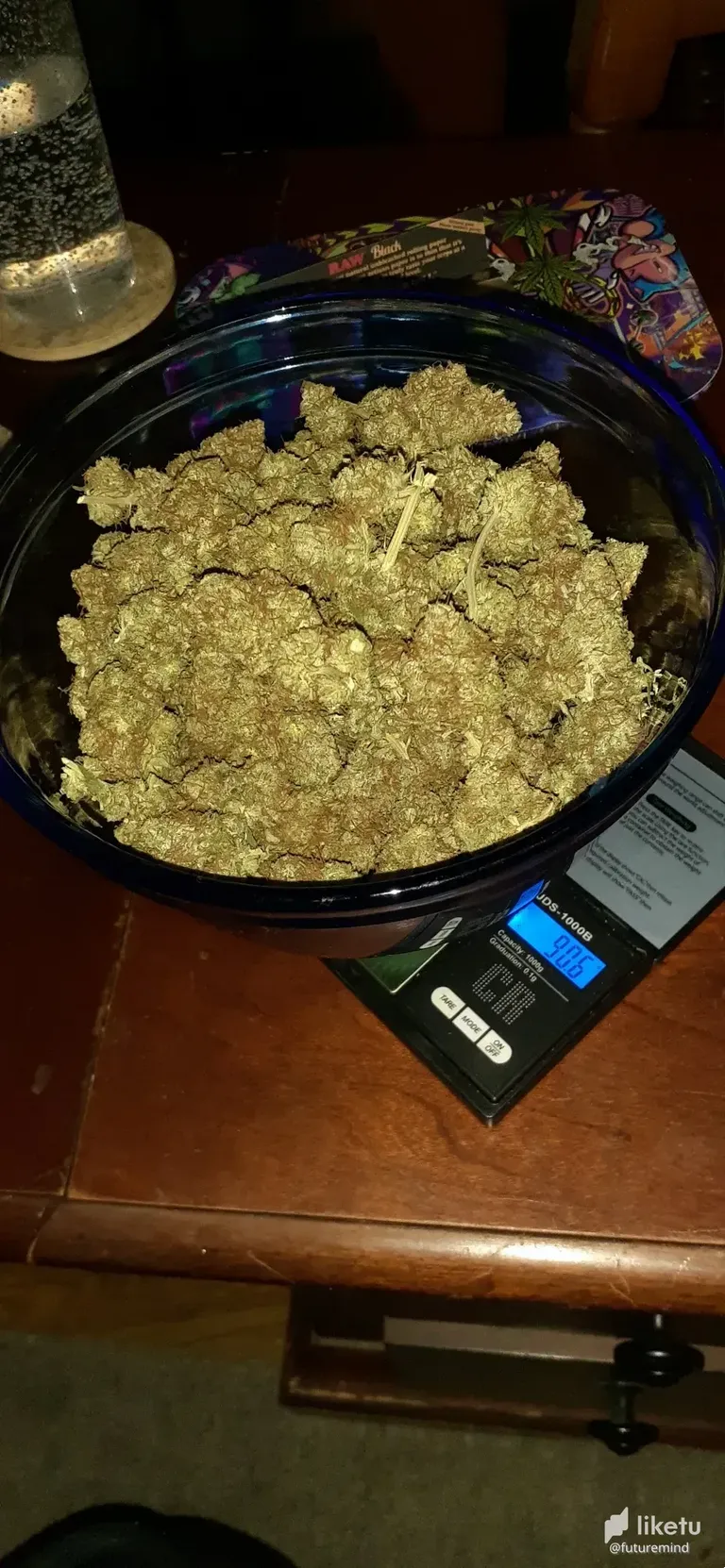 Final Weight = 90.6 Grams
Nug Shot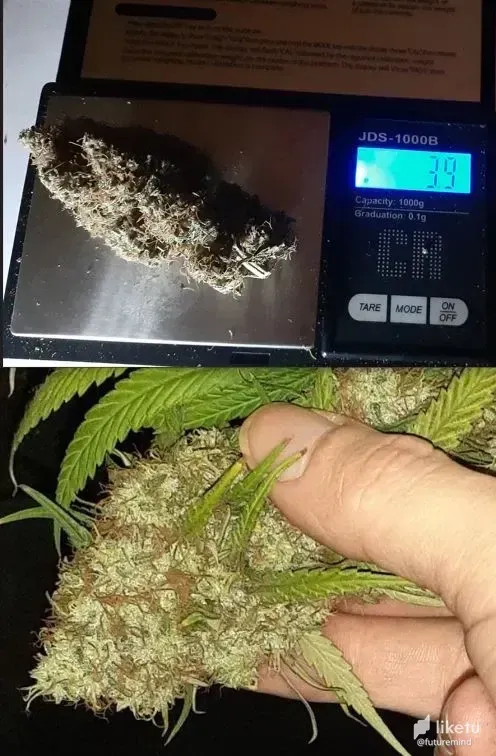 Biggest Nug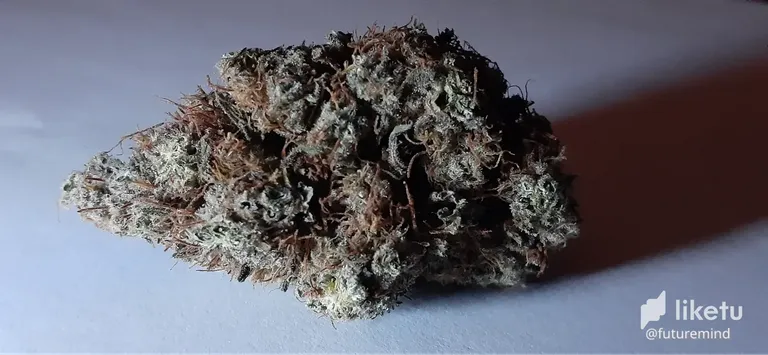 Big Mack Superstar
Hello Everyone,
I just finished weighing and jarring the Big Mack Superstar cannabis.
Thank you to those of you who threw some weight guesses out. There were some close guesses, and the one who guessed closest was @davedickeyyall, with a guess of 96 grams and a final weight of 90.6 grams. Great guess!
@the13anarchist guessed the main cola would weight 7 grams, and with as plump as it was I felt this was a great guess. The final weight of the main cola was 3.9 grams, but I had to choose where to snip the bud, so this was a tough thing to guess because he (and myself) didn't know exactly where the snip would be. I think it was a great guess and I'm super happy to have my biggest bud turn out to be almost a solid 4 grams!
Speaking of "solid", this is some pretty dense bud, pretty sticky, and very fruity smelling.
For bag appeal, I would rate it a 7.
At first glance it doesn't look like anything super potent, but upon further inspection and smelling, it's dank sticky stuff. Most people who are perceptive to whether or not they are handling quality cannabis will know quickly this is some good stuff :)
(colorful cannabis is sometimes a result of temperature changes and other environmental factors during the flowering cycle of the plant, and lack of colors is not an indicator that the cannabis is lacking in potency.)
It still has a grassy smell and handling the buds will not smack you in the face with the aroma, but a little squeeze and sniff of the bud will release the pungent aroma of dank lemon.
These buds have been dry for a couple of days, but because of the fact that they are super dense, I'll be burping the jars at least three times a day for the next week, and then curing will go on for a few more weeks with no burping.
My goal is to get at least a month of curing total for the majority of the cannabis.
I'll be dipping into the jars here and there to smoke some as it cures, while leaving the special jar full of big buds for last.
As I type this sentence I'm drawing on a joint of Big Mack Superstar and would rate the quality of the (uncured) smoke an 8, which tells me the flavor should be 9 or 10 on my rating scale after curing. It tastes amazing, very smooth and tons of lemon flavor.
The smoke brings on a euphoric zone feeling quickly, (not overwhelming or racy) one which is conducive for creativity and day time smoking. Its effects are consistent with sativa dominant strain effects, and the cough is relatively minimal, and my cough response is high to most strains.
I'm getting higher as I type this..
It's good shit...
What else could I rate with this smoke?
As an experienced cannabis smoker with a high tolerance, I would call it top shelf.
Expect some new cannabis content soon!
I have a lot of things going on right now and plenty more to share. I've been busy with some personal things and not able to devote much time to the blog, but I expect this to shift soon as I get a few things in order.
Thank you all for the amazing support and kind words along the way, It's a real privilege to share my journey amongst an audience of some of the most brilliant minds in the world, keep being amazing ✌️ -@futuremind
---
For the best experience view this post on Liketu
---
---